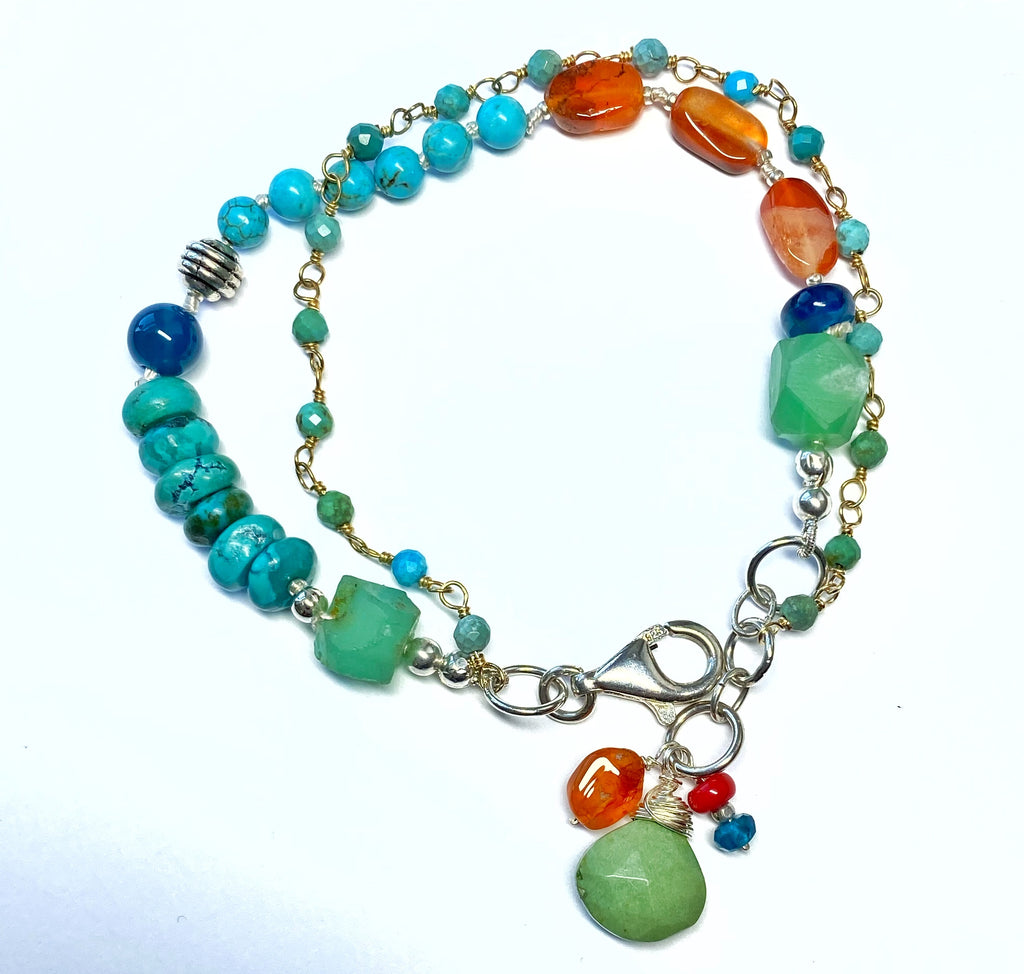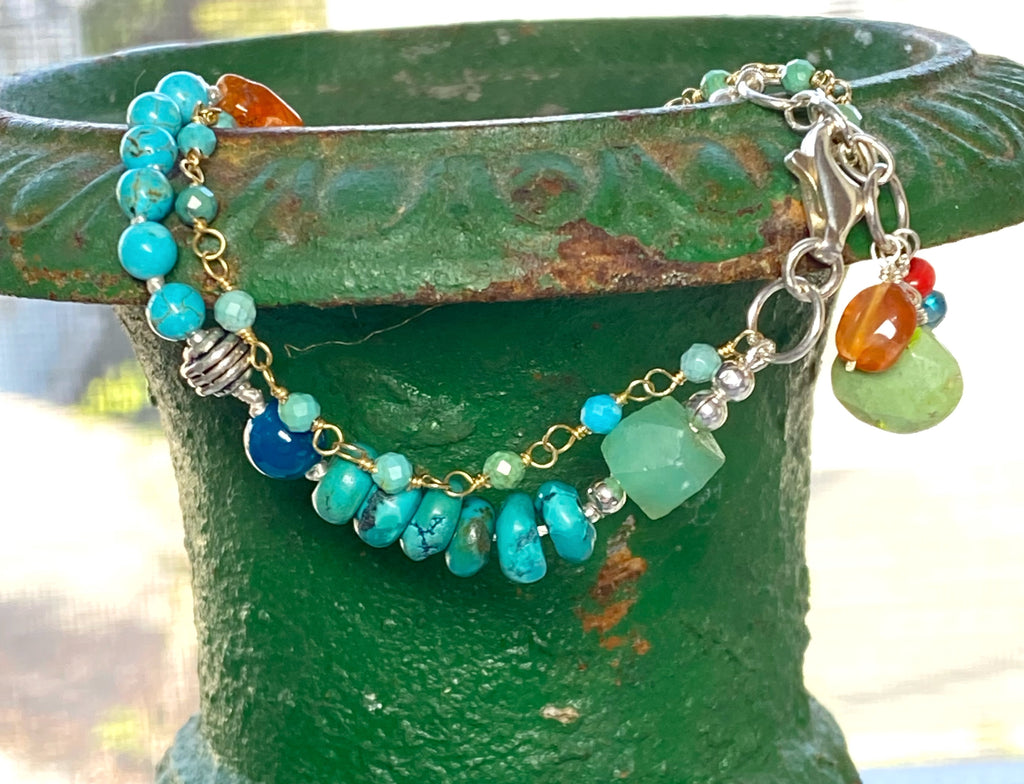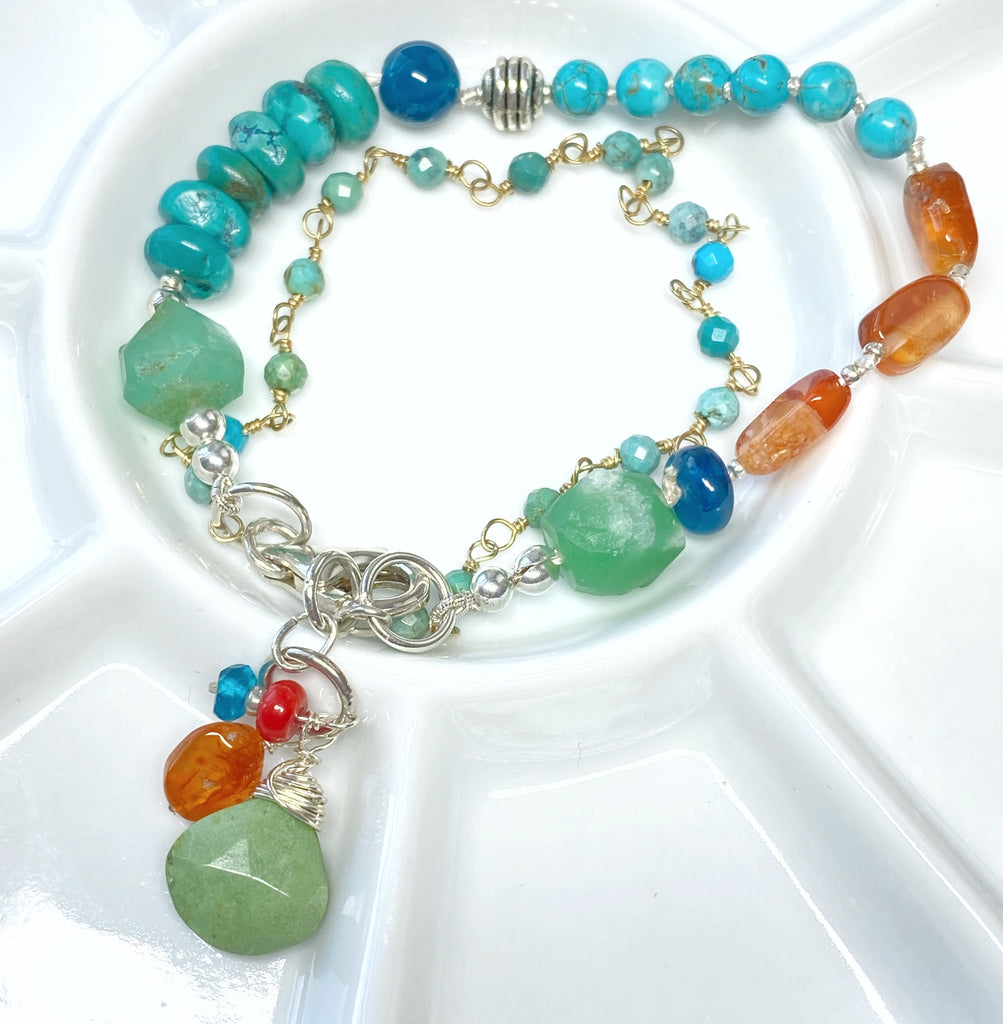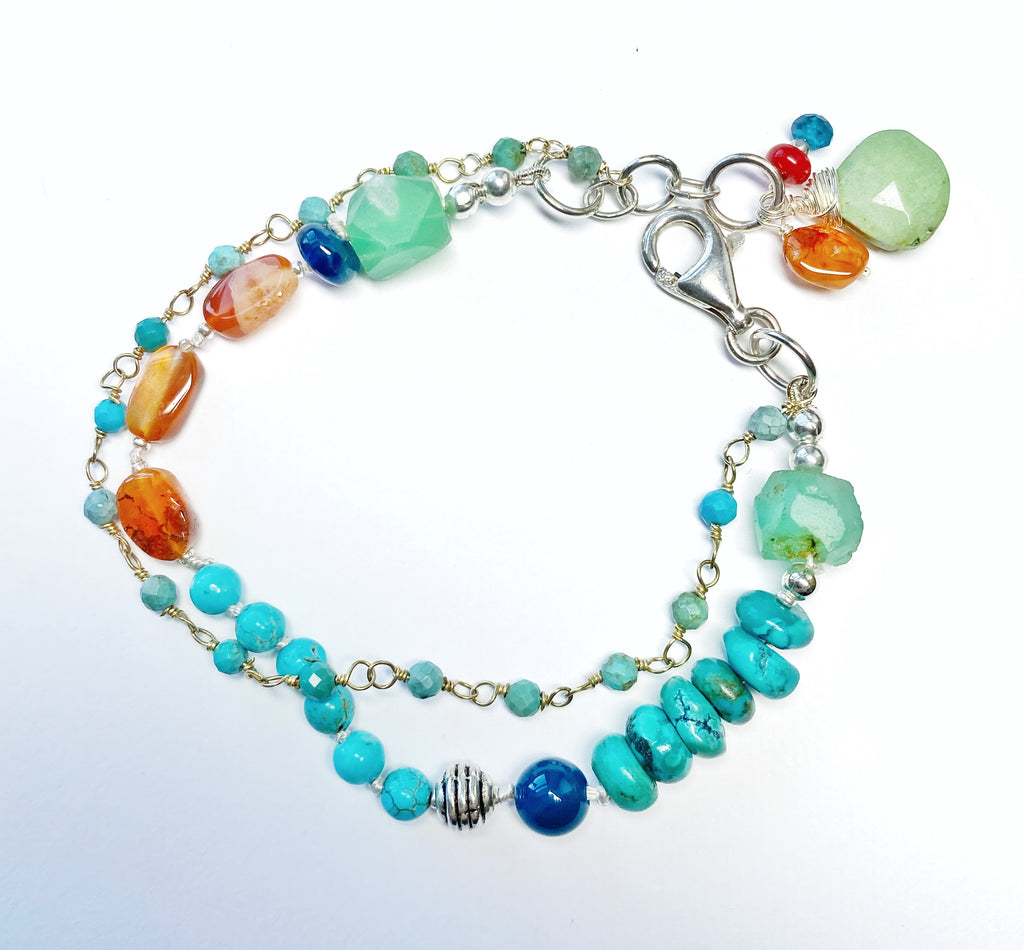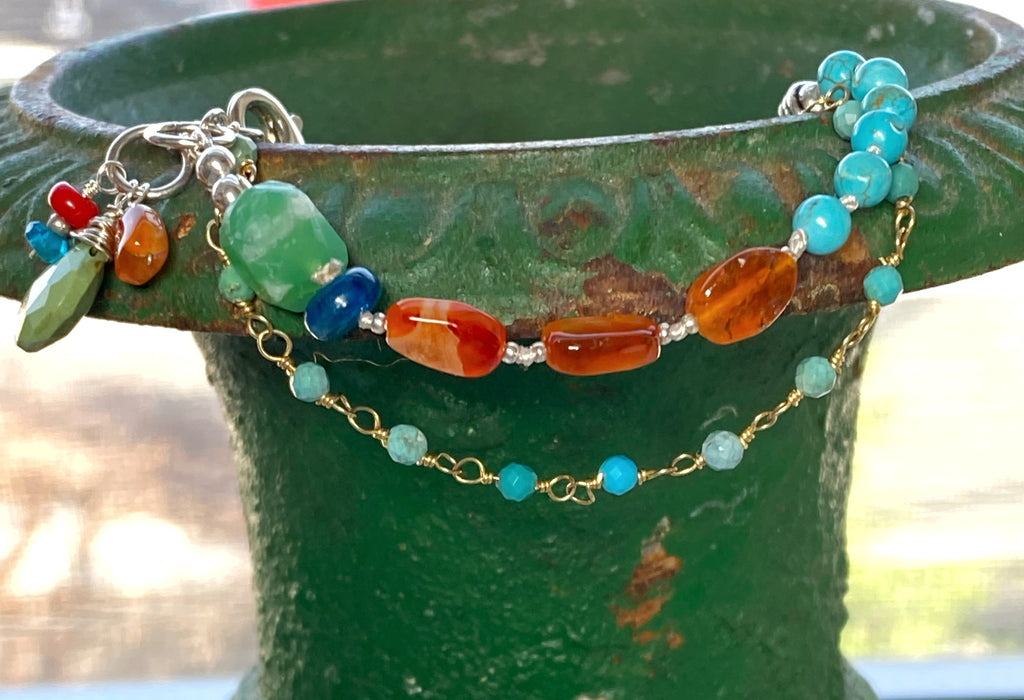 $98.00
$0.00
Turquoise, Carnelian Silk Knot Bracelet, Boho Style
Colorful gemstones of carnelian, turquoise, chrysoprase nuggets and neon apatite are knotted on silk cord with sterling silver and silver metal accents to create one of the strands of this boho bracelet.
The second strand is wire wrapped faceted, 3 mm turquoise round in a mix of the blue and green shades.
The bracelet is easy to wear and put on/off, as it features a large sterling silver lobster/trigger clasp and three different length options to hook into. 
The last ring dangles a carnelian oval, green turquoise briolette and red coral/apatite dangle for more color!
You will enjoy wearing this comfy bracelet with its joyful mix of colors. 
Lifetime repair available if needed.
Questions?  Send me a CHAT MESSAGE or email to get in touch.  I respond as quick as I can.