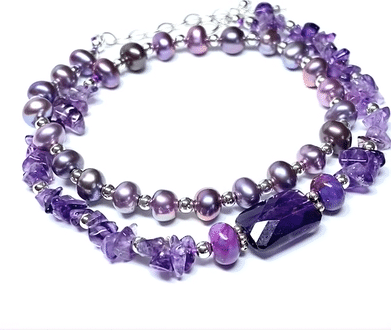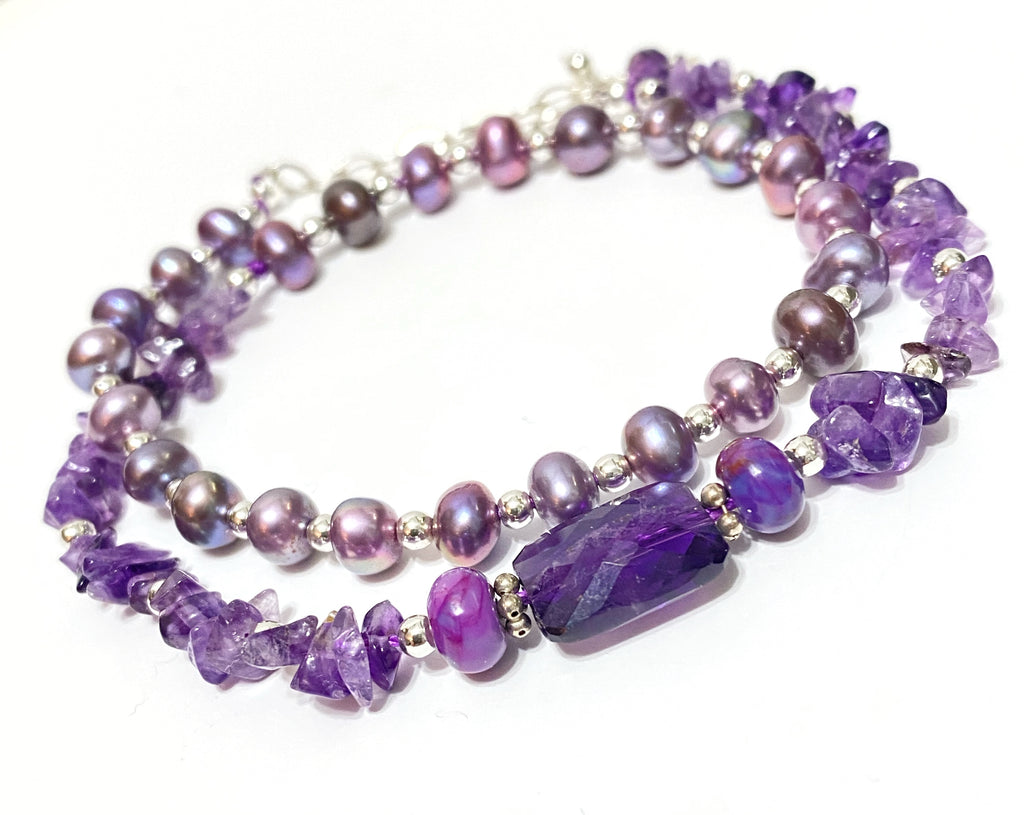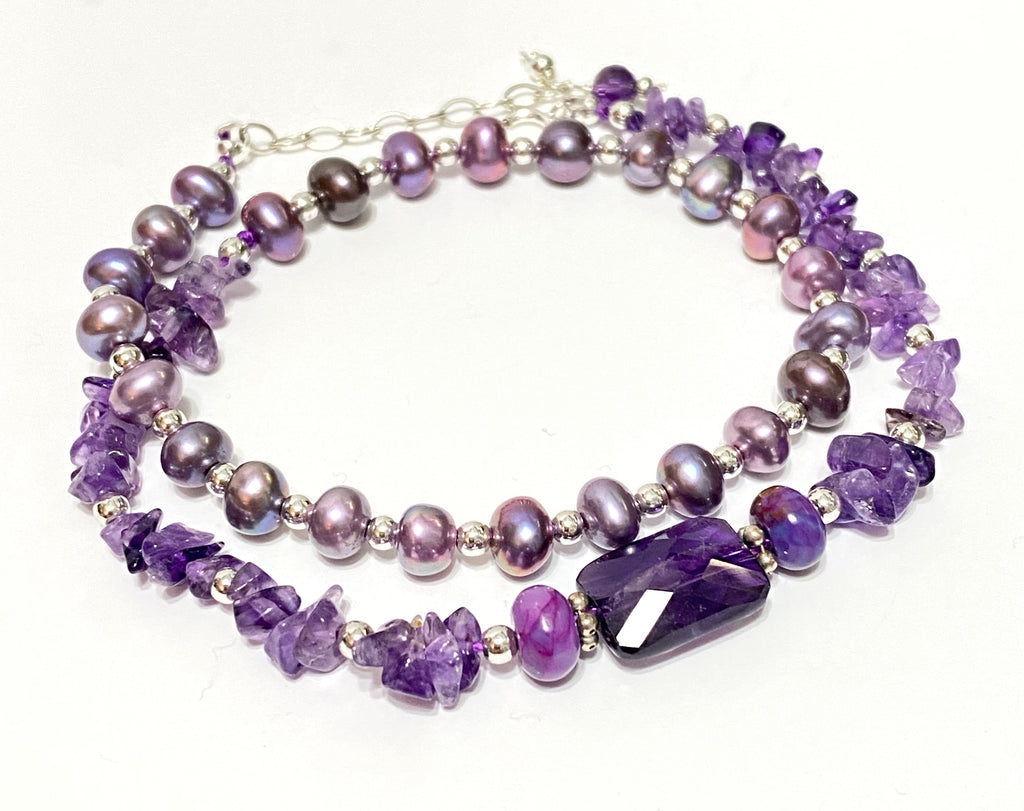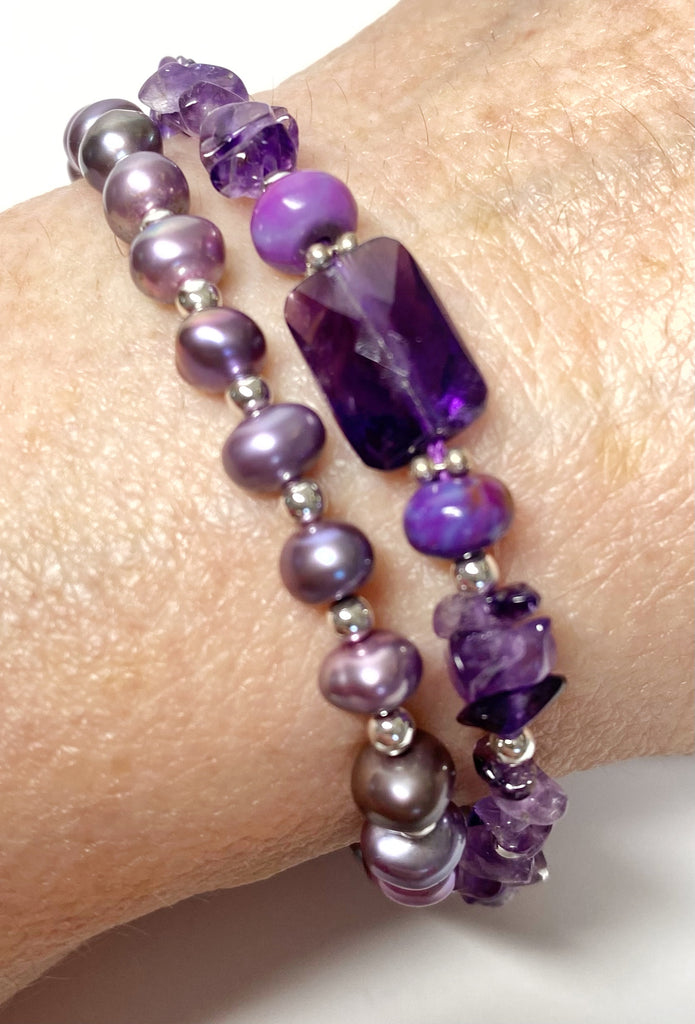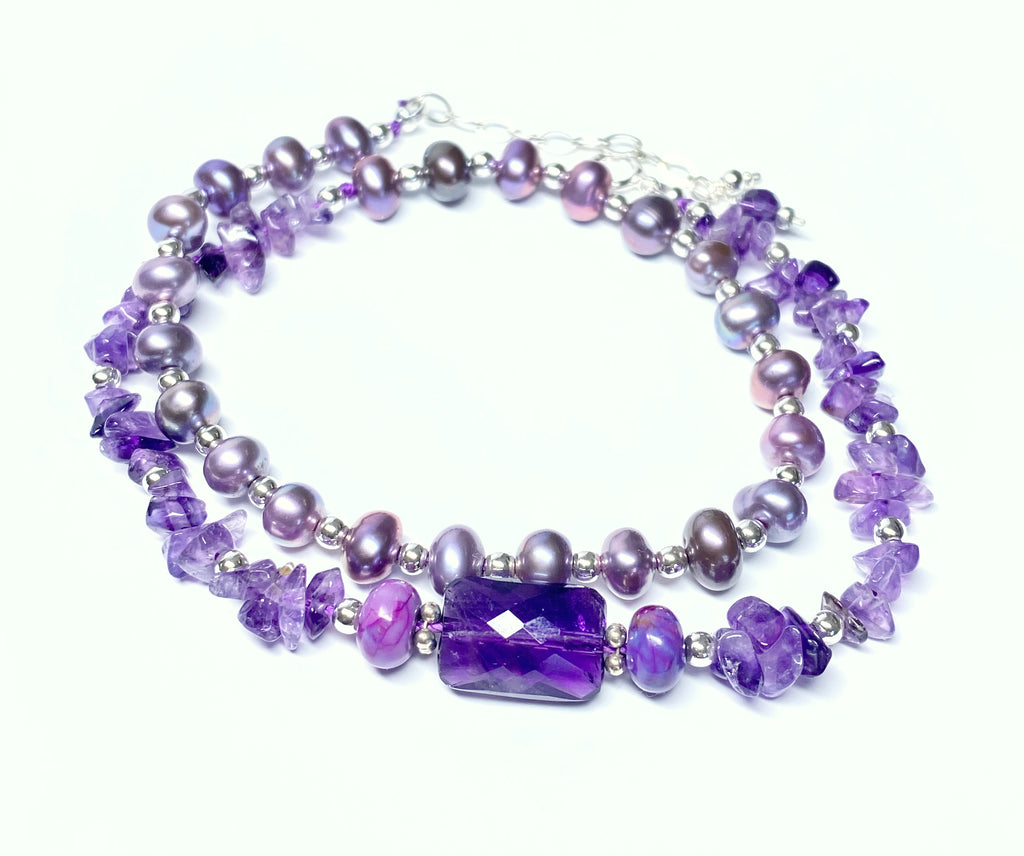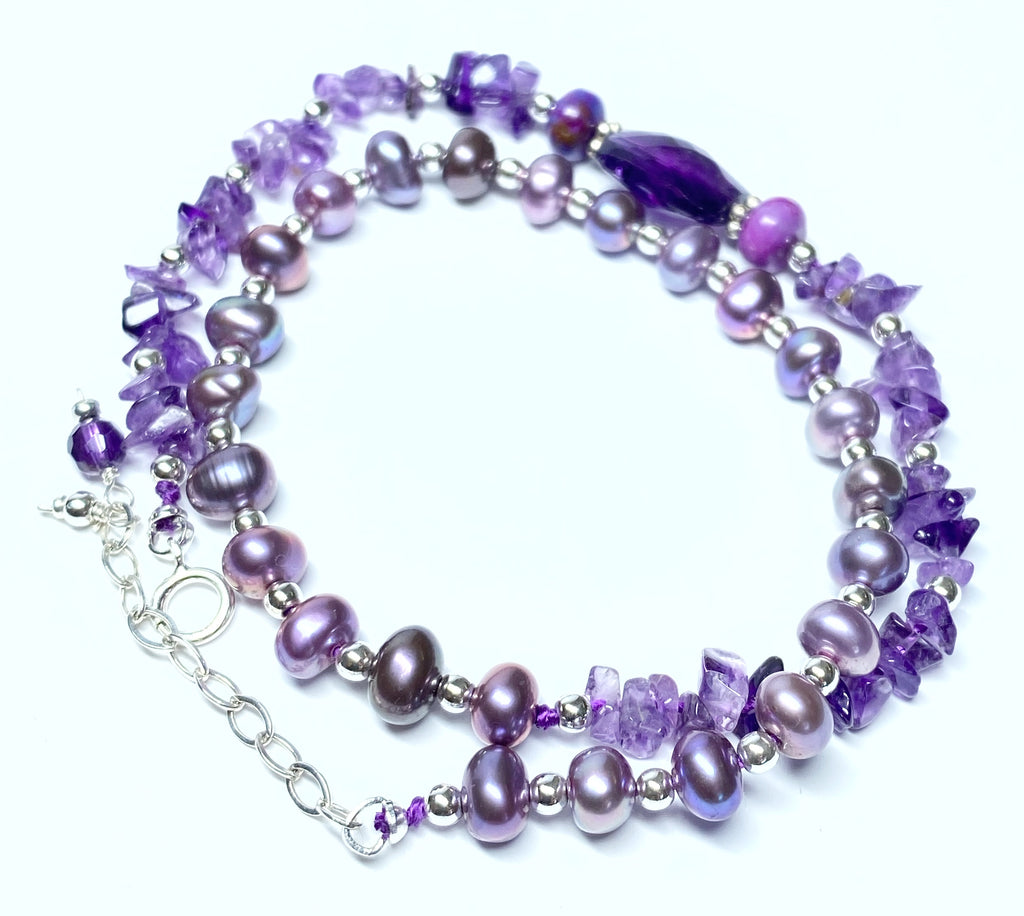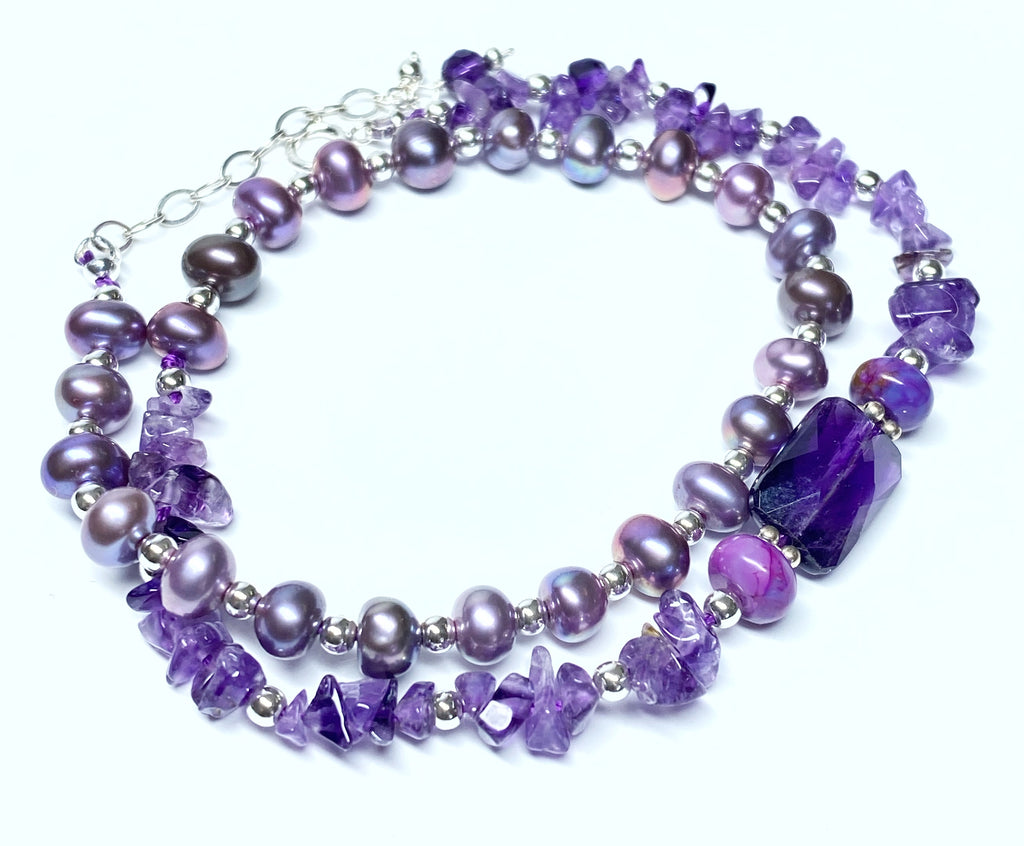 $115.00
$0.00
Amethyst Plum Pearl Double Wrap Bracelet Sterling Silver
Shimmery lavender plum pearls mix with amethyst chips, purple turquoise and a faceted amethyst gemstone chicklet create this double wraparound silk knotted bracelet.
Silver hematine beads are spacers for the pearls and amethyst stones while sterling silver daisies flank the amethyst gemstone centering the bracelet.
Bracelet closes with a sterling silver extender chain and ring clasp.  Sterling silver knot covers protect the knots.  
Bracelet measures (with extender chain) from 12 3/4 inches to 14 inches, and would best fit smaller wrists from about 5 1/2 inches to 6 1/4 to 6 1/2 inches.
Questions?  Get in touch:  CHAT, EMAIL, PHONE