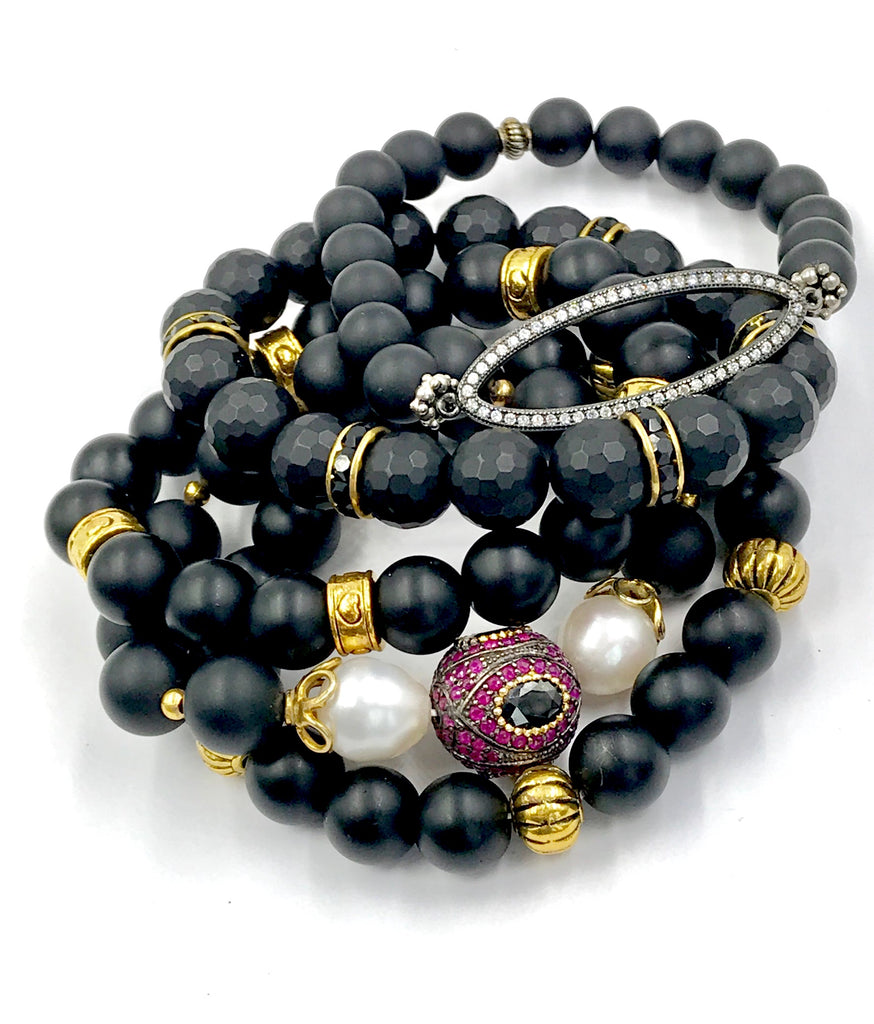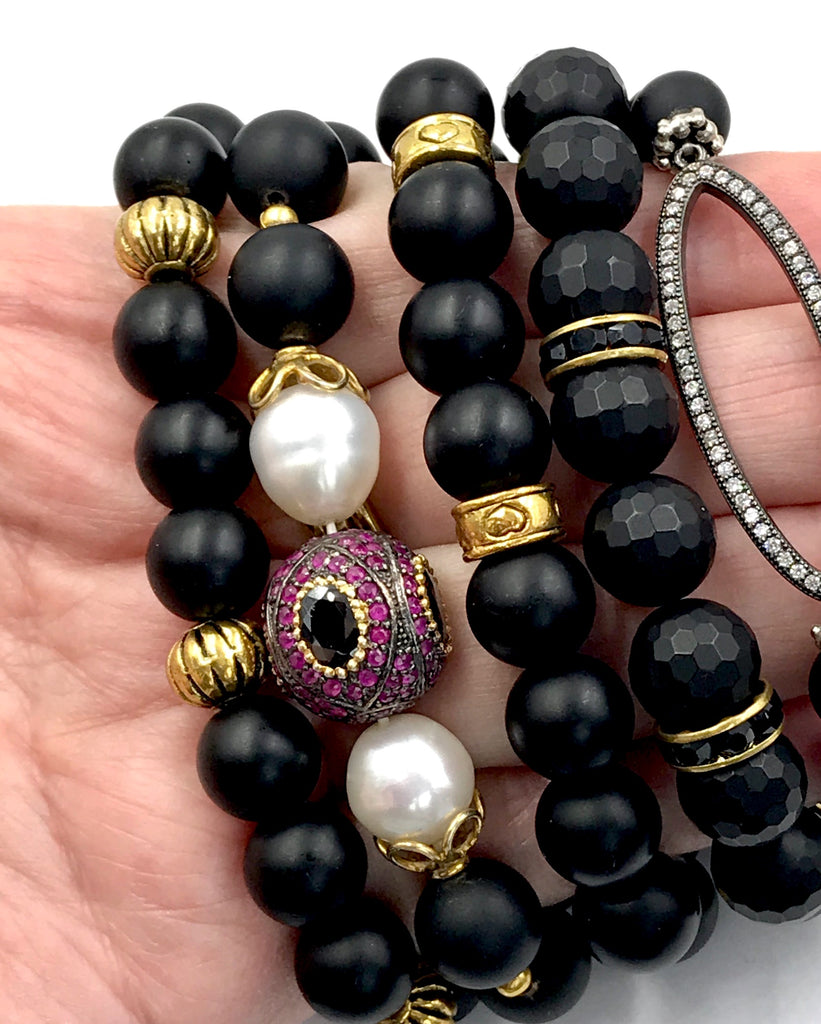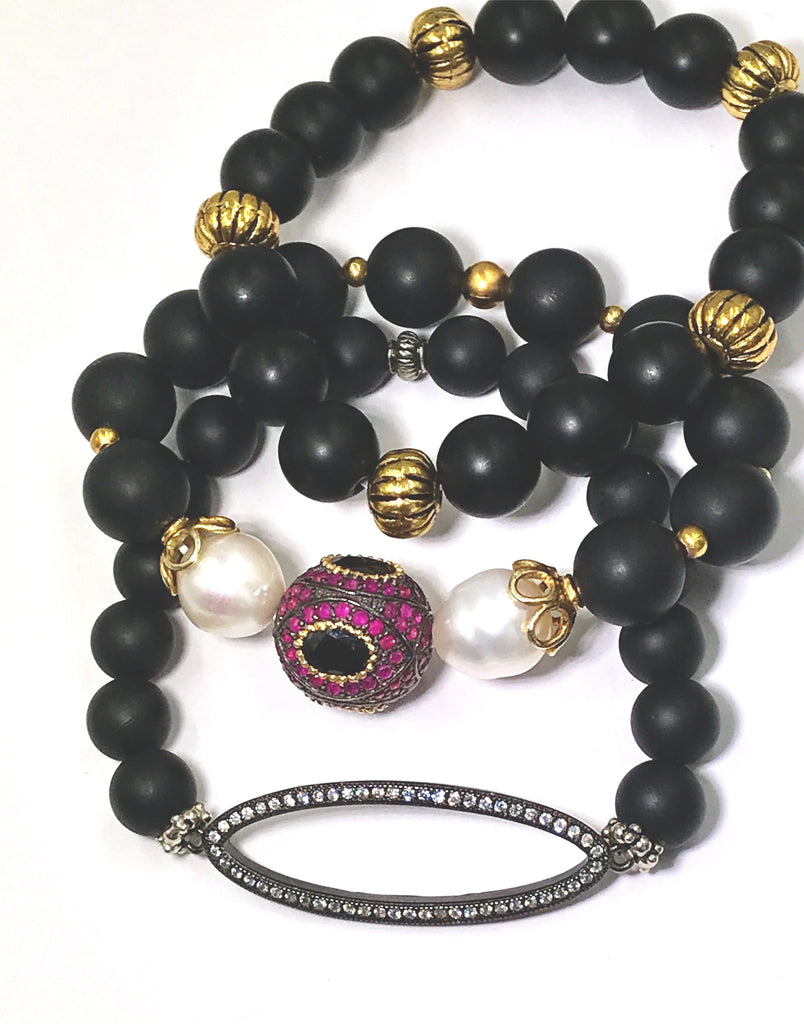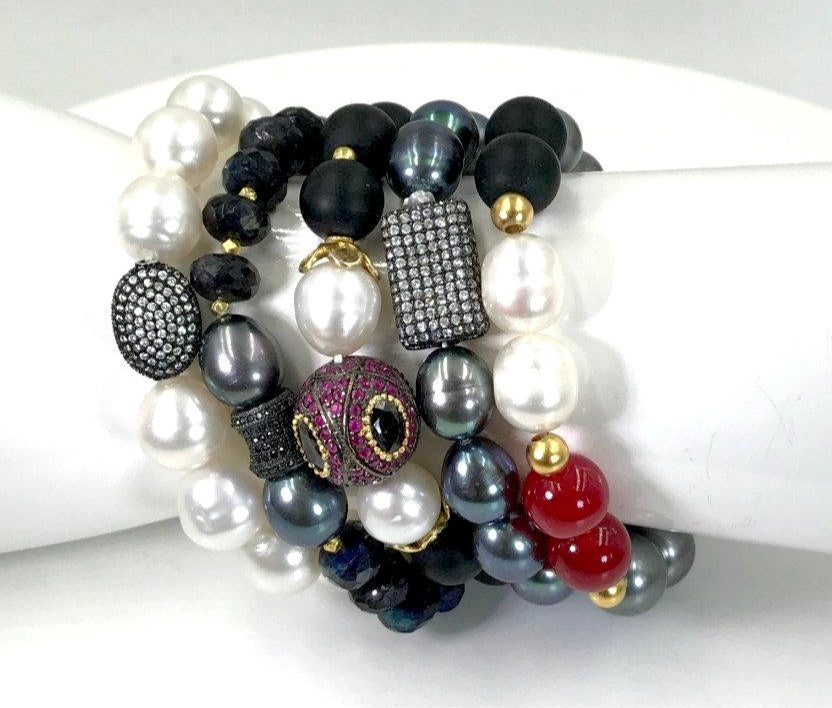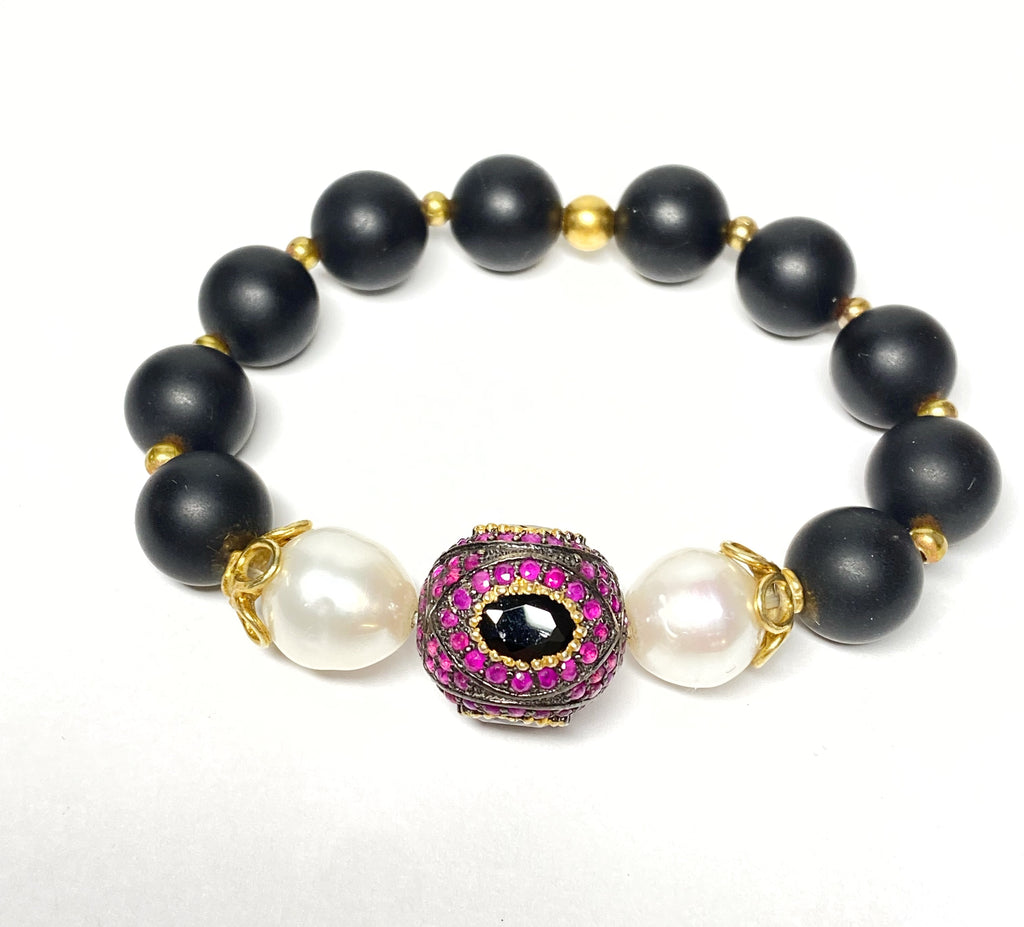 $175.00
$0.00
Ruby and Black Onyx Stretch Layering Bracelet
Ruby Stacking Bracelet Gift for Her Black Onyx Stretch Bracelet Layering Bracelet Boho Chic Stack Bracelet Gift for Wife Yoga Bracelet
Matte black onyx round beads, 10mm, share space with a single, statement pave bead of genuine rubies to create this stunning, bohemian luxe stretch bracelet. This dazzling bead is centered on each side by faceted black spinel gemstones outlined in gold. This beautiful bead measures 15mm in diameter.
Lustrous ivory freshwater pearls flank the centered jeweled bead. Gold vermeil over sterling silver beadcaps separate the pearls from the black onyx rounds and center the back of the bracelet to hide the knot. The other gold beads are vermeil.
Perfect for layering with other bracelets (see the last photo), you will love how this amazing bracelet looks and feels on your wrist.
Layer with other bracelets, or wear alone.
Sparkly to look at, touch and feel against your skin, this bracelet is sized to fit approx. 6 1/4 - 6 1/2 inch wrist. Let me know your desired size.