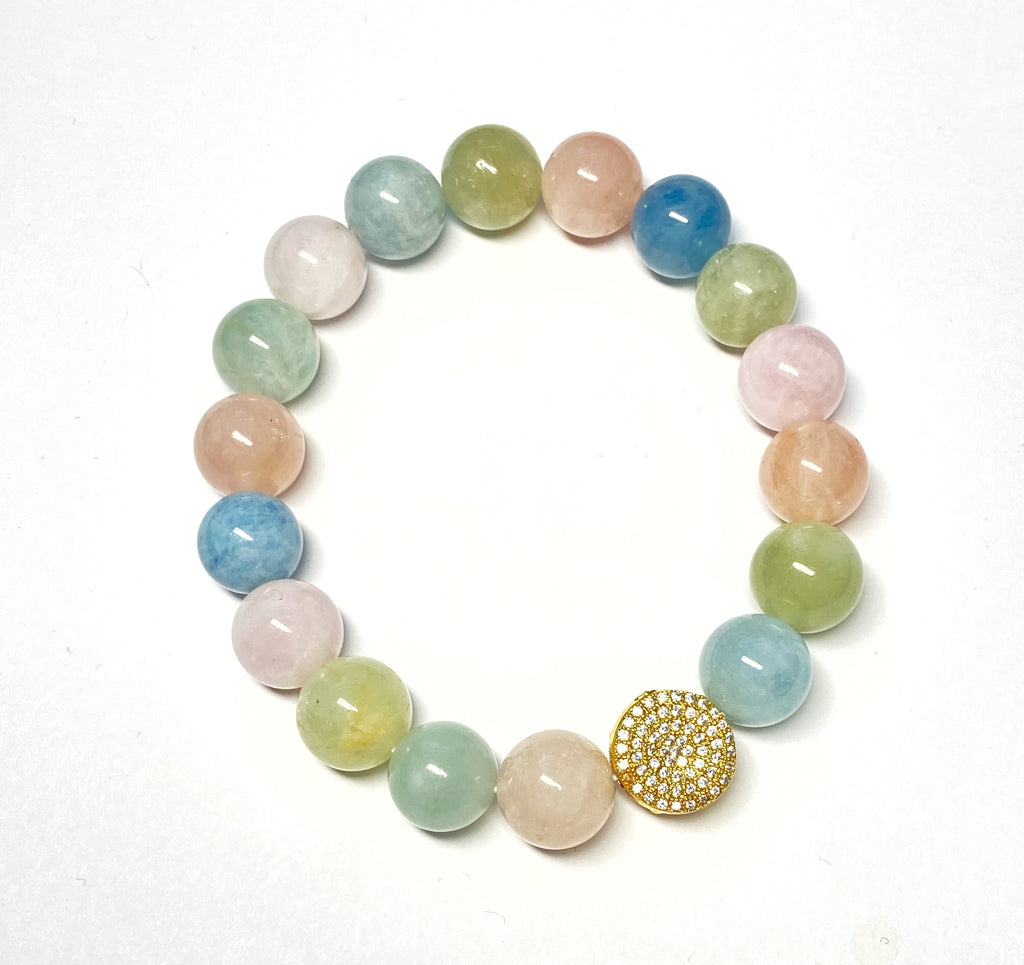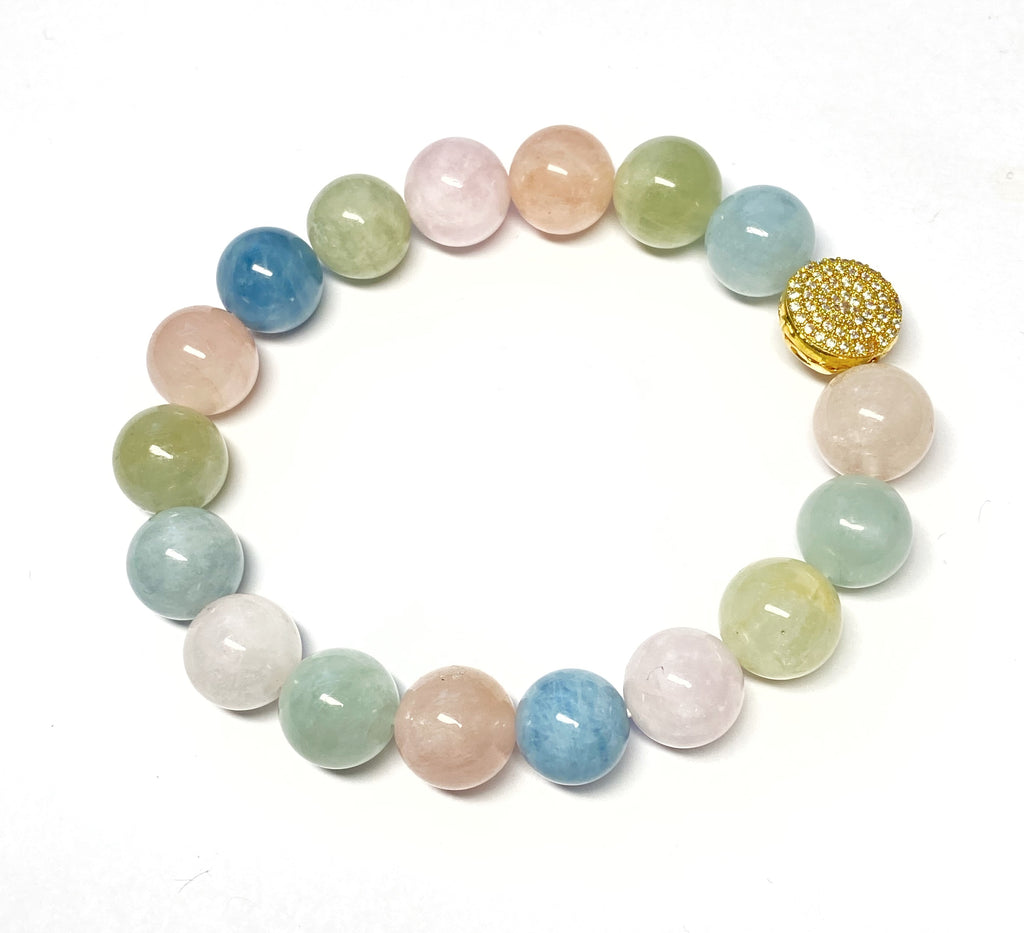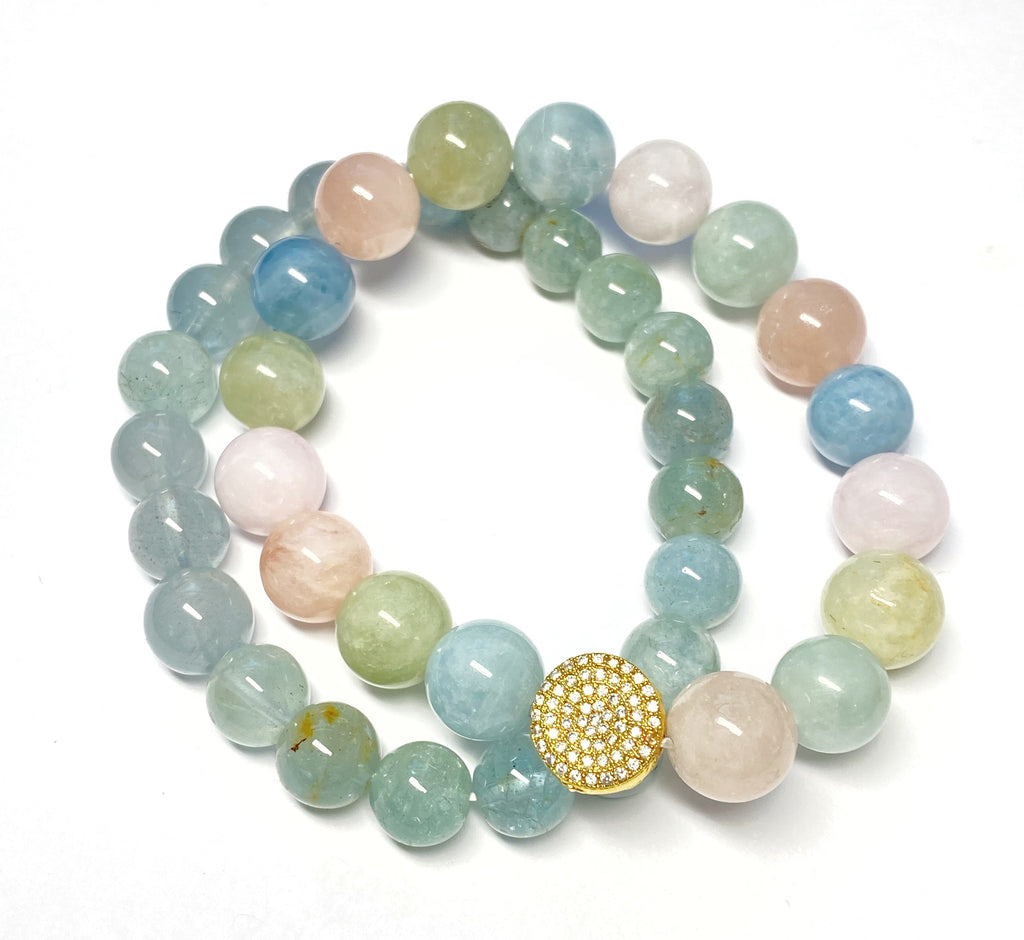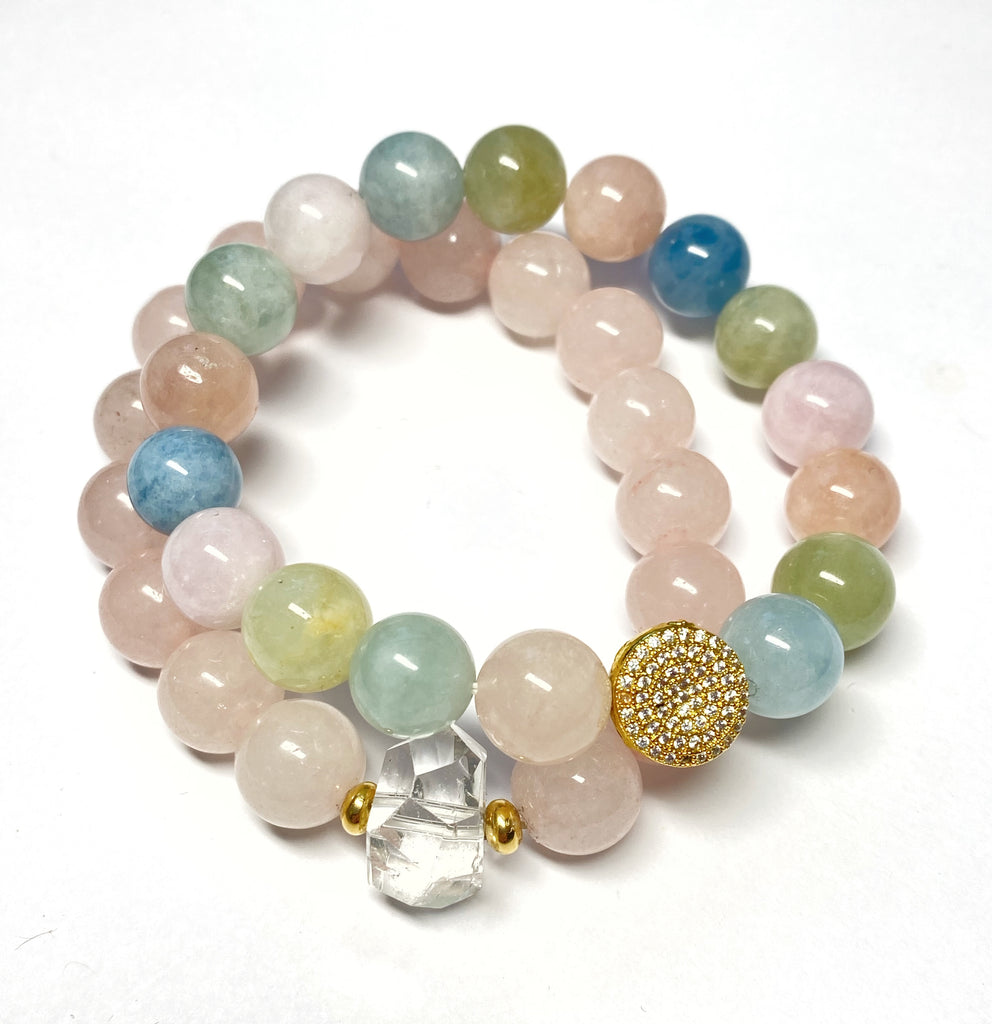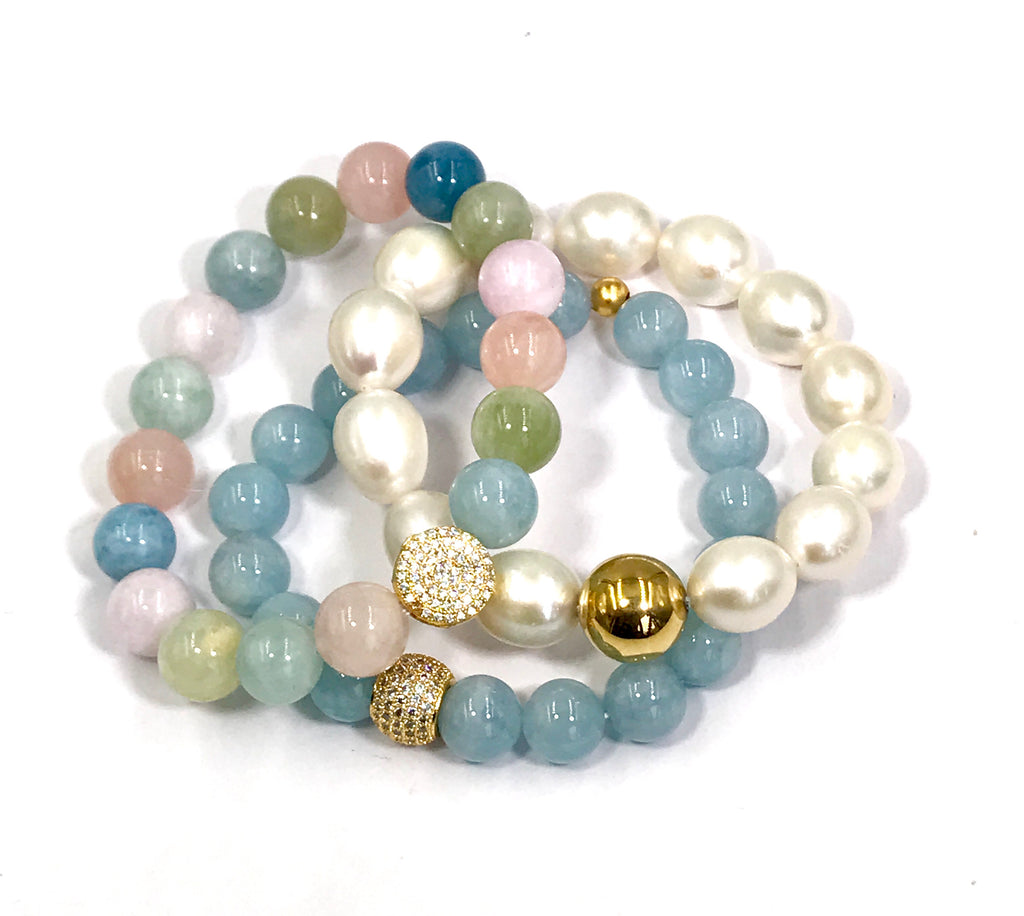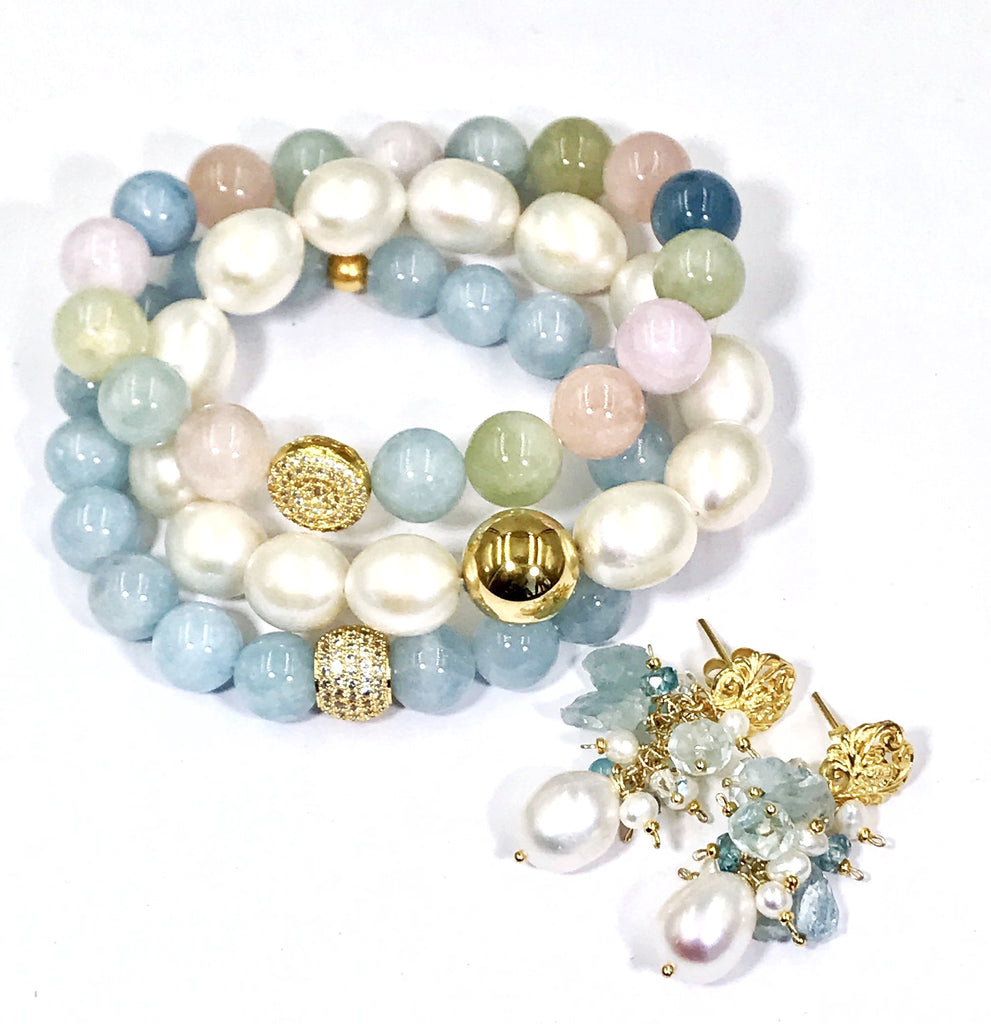 $88.00
$0.00
Multi-color Aquamarine Beryl Stretch Stacking Bracelet Gold Pave CZ
Multi-color aquamarine, beryl gemstone beads, 10 mm, are centered by a gold pave cz bead to create this pastel gemstone, stretch, stacking bracelet.
Bracelet is strung on double strand. top quality, professional grade stretch cord and knotted and epoxied for extra strength.  Knot is hidden.  Please choose your size from the drop down menu.
To select the correct size, measure your wrist just above the wrist bone and add 3/4 inches to that measurement; for example, a wrist measuring 6 1/4 inches would wear a size 7 bracelet.  If you need assistance or another size, please send me a message through CHAT.
Photos show an example of how this bracelet can mix with other bracelets, listed separately here, as well as a pair of earrings.