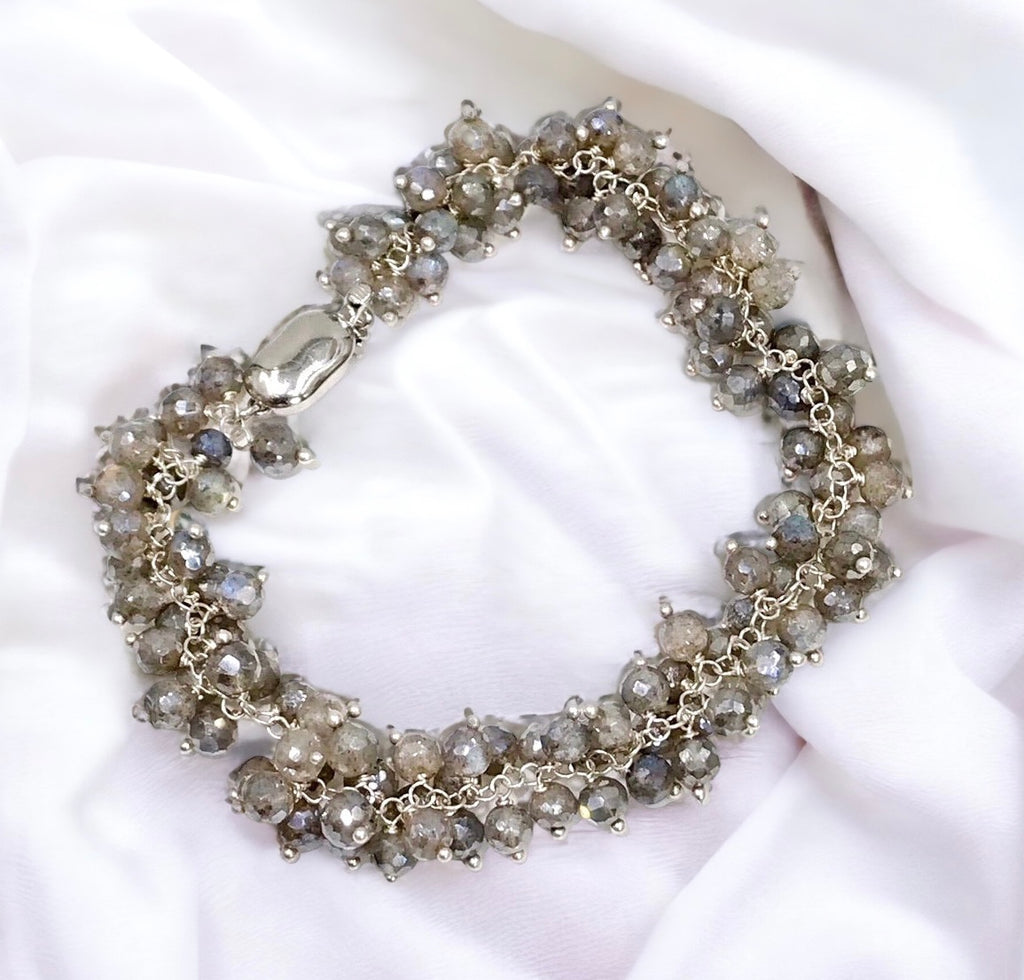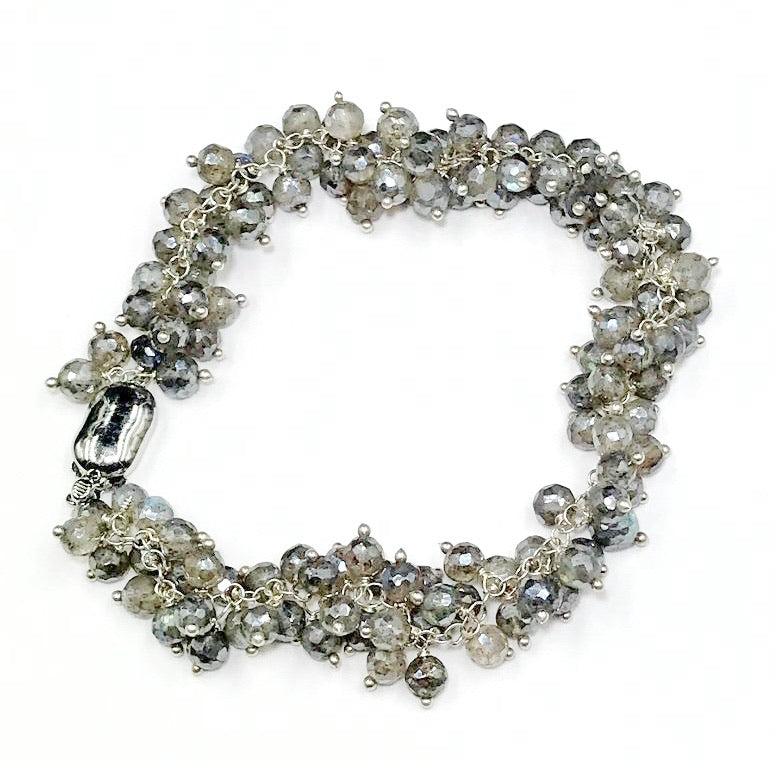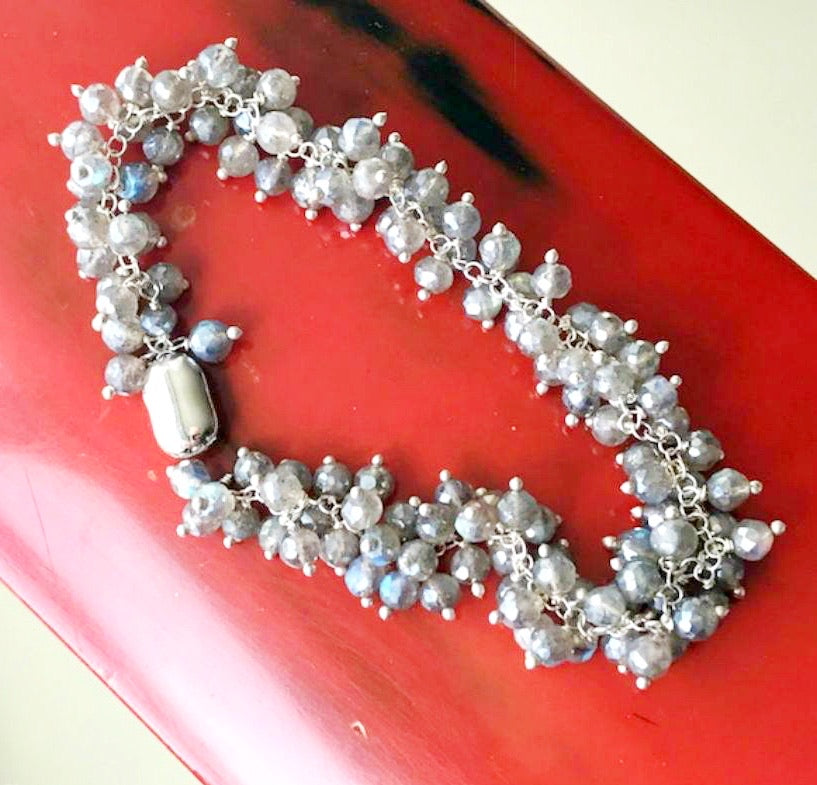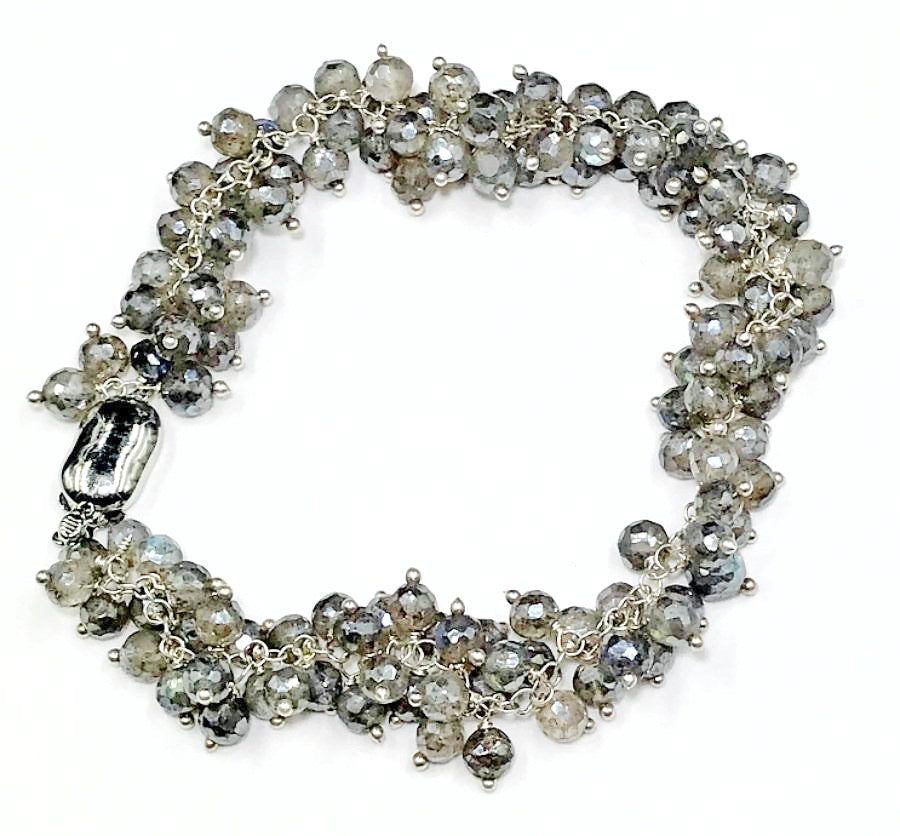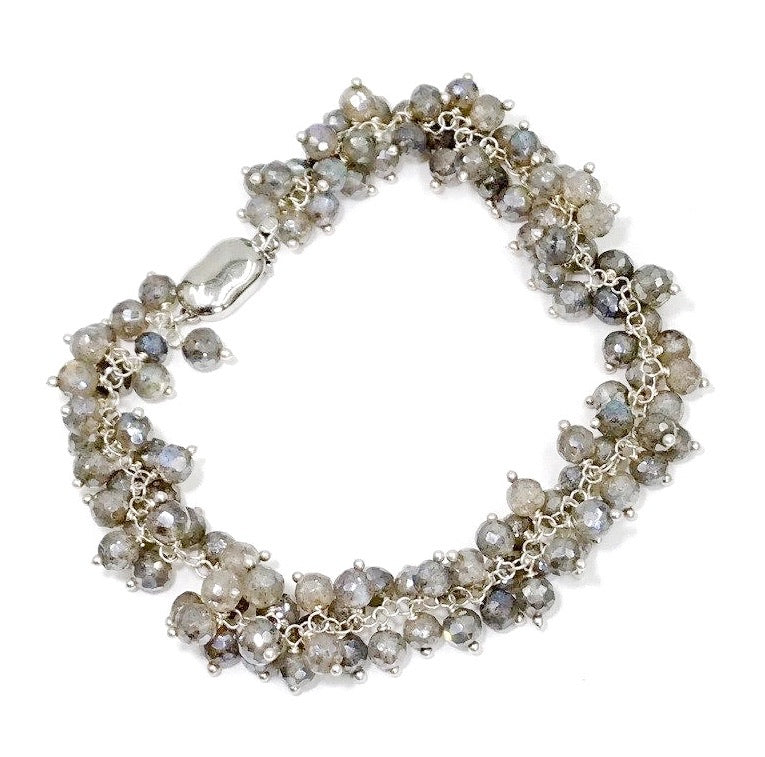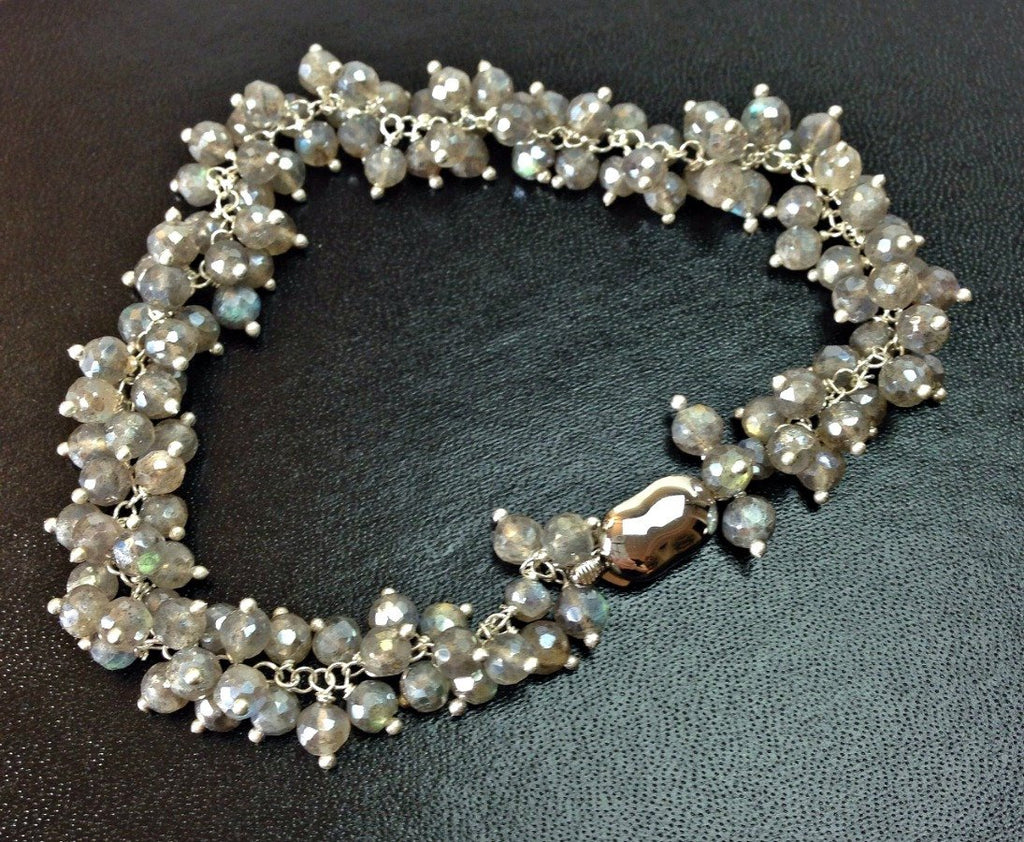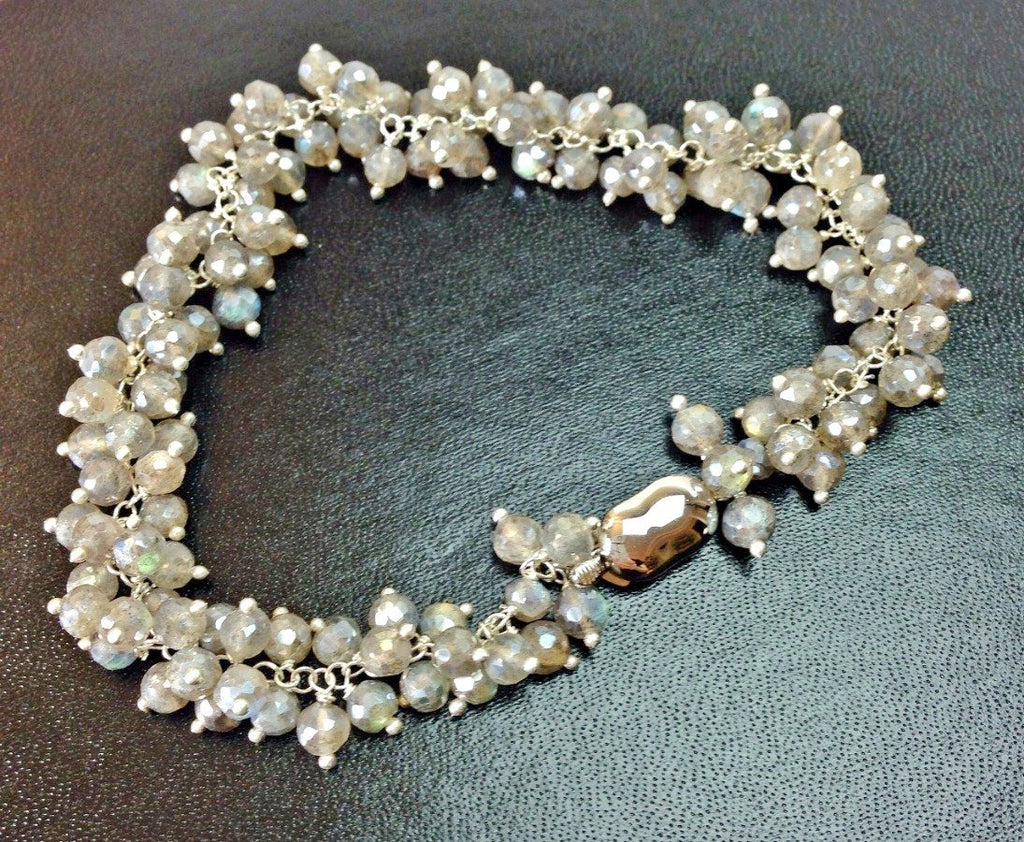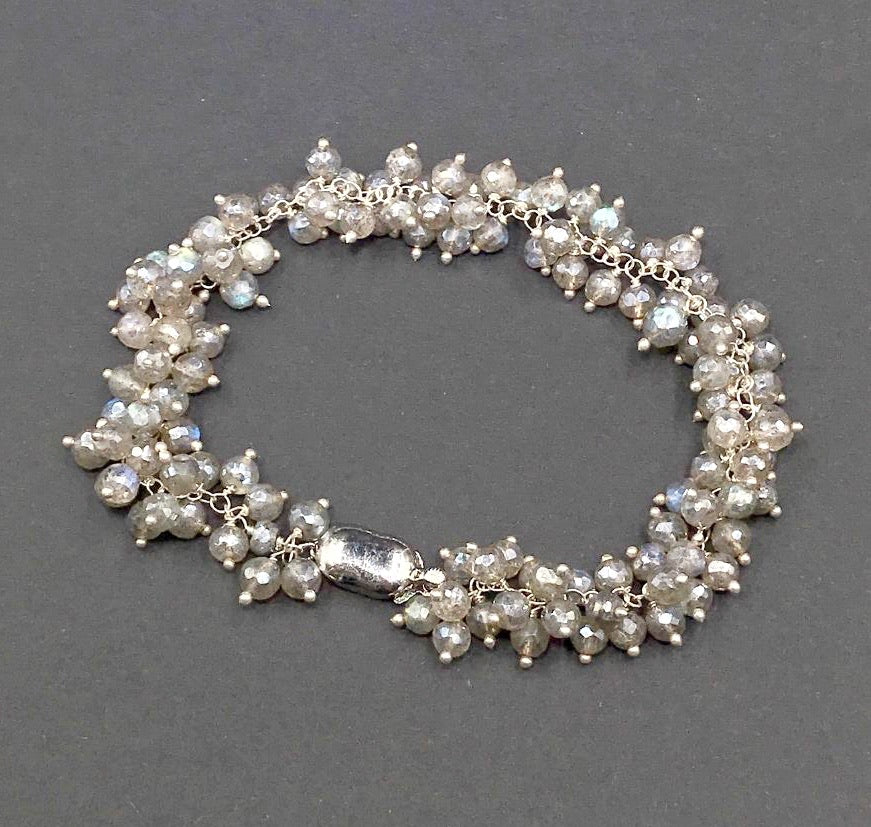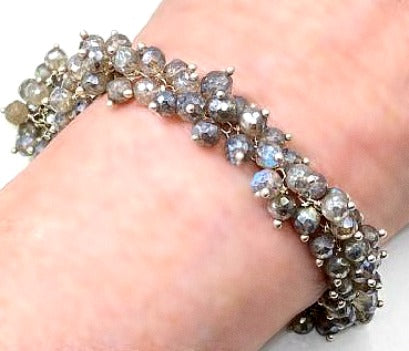 $195.00
$0.00
Mystic Labradorite Wire Wrapped Cluster Bracelet
Labradorite faceted round gem stones, mystic coated, sparkle and flash their glamorous blue green colors, wire wrapped in clusters to create a handmade link bracelet. Each sparkling gem stone is wire wrapped on my handmade, sterling silver ball headpins.
Each twinkling gem is 3.5-4mm. You will enjoy looking at this lovely bracelet!
A sterling silver kidney clasp joins the ends for a simple, elegant look.
This very feminine bracelet can be adjusted to your desired length. Choose your length from the drop down menu.