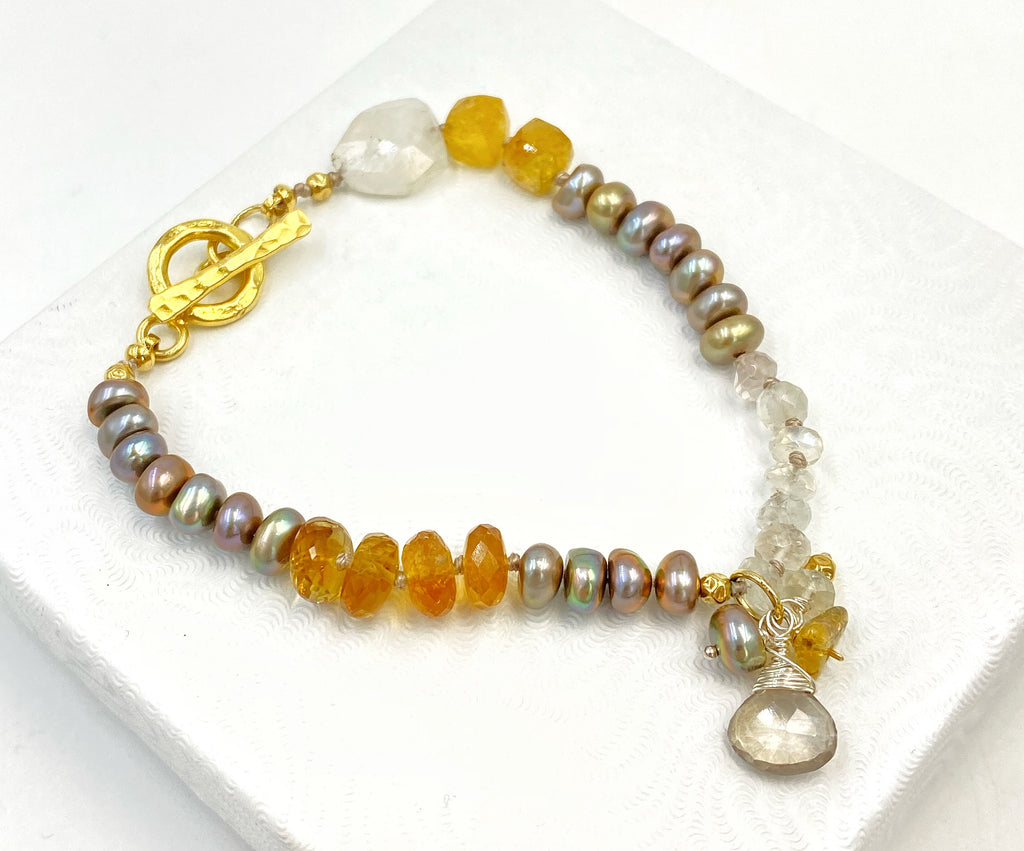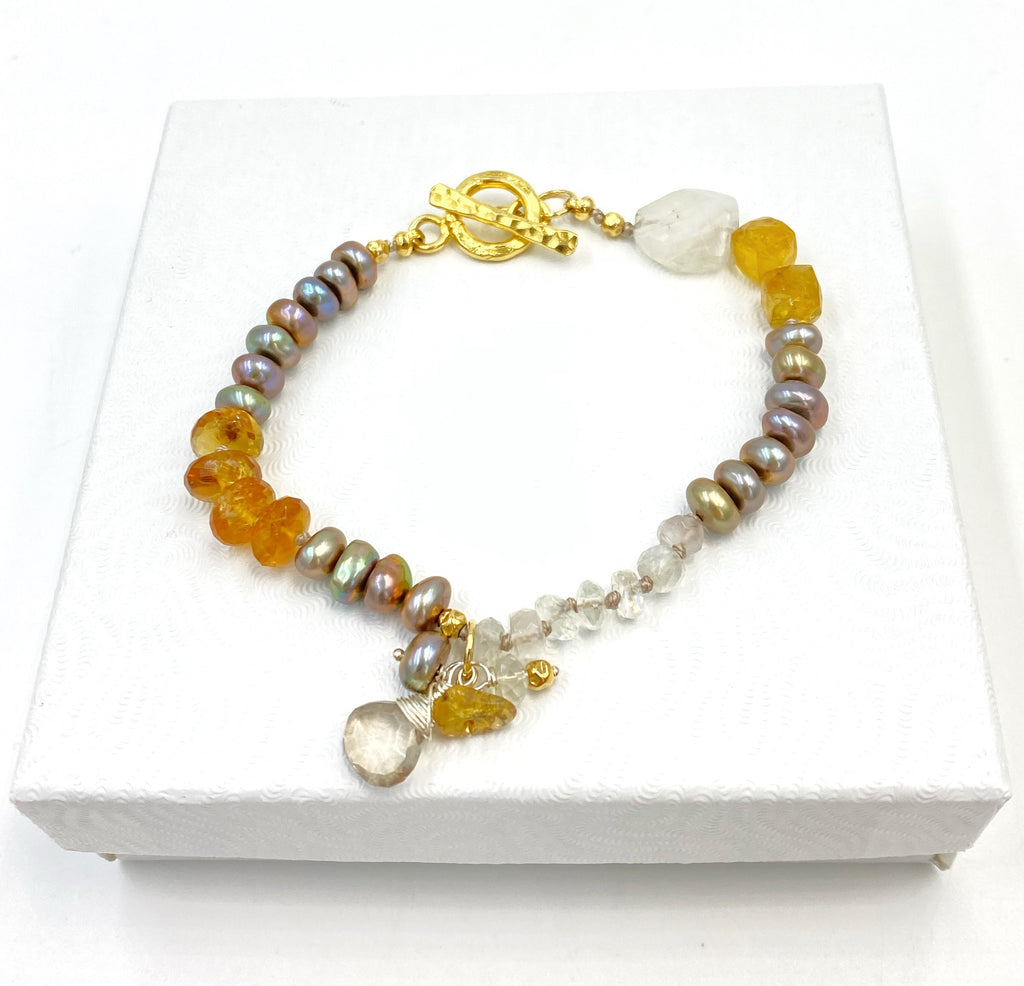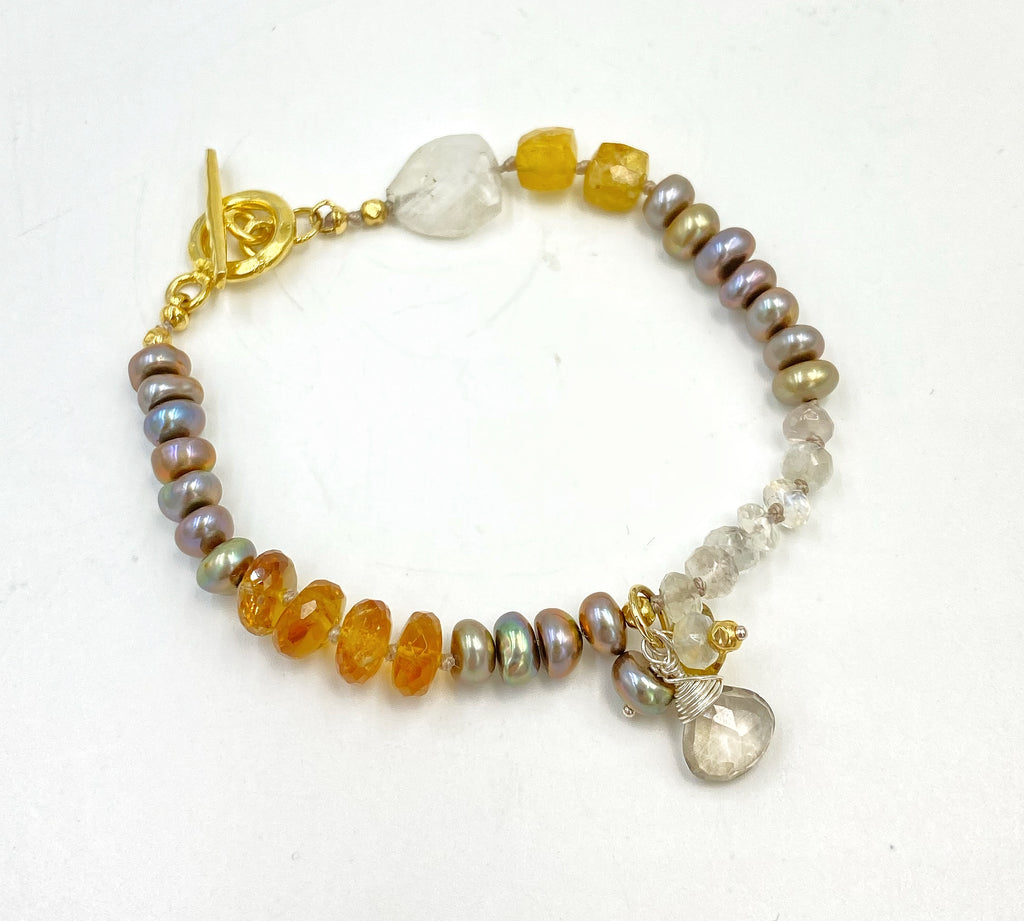 $98.00
$0.00
Beige Pearl Citrine Moonstone Bracelet Gold and Silver
Champagne beige freshwater pearls mix with citrine and moonstone rondelles, citrine cubes and a moonstone slice to create this hand knotted beige silk boho bracelet.
A mystic smokey quartz briolette dangles with a pearl, glden opal and moonstone rondelle for a feminine accent. Sterling silver and gold vermeil metals combine to make this bracelet easy to coordinate as well as easy to put on and off.
Bracelet measures 7 1/2 inches long.