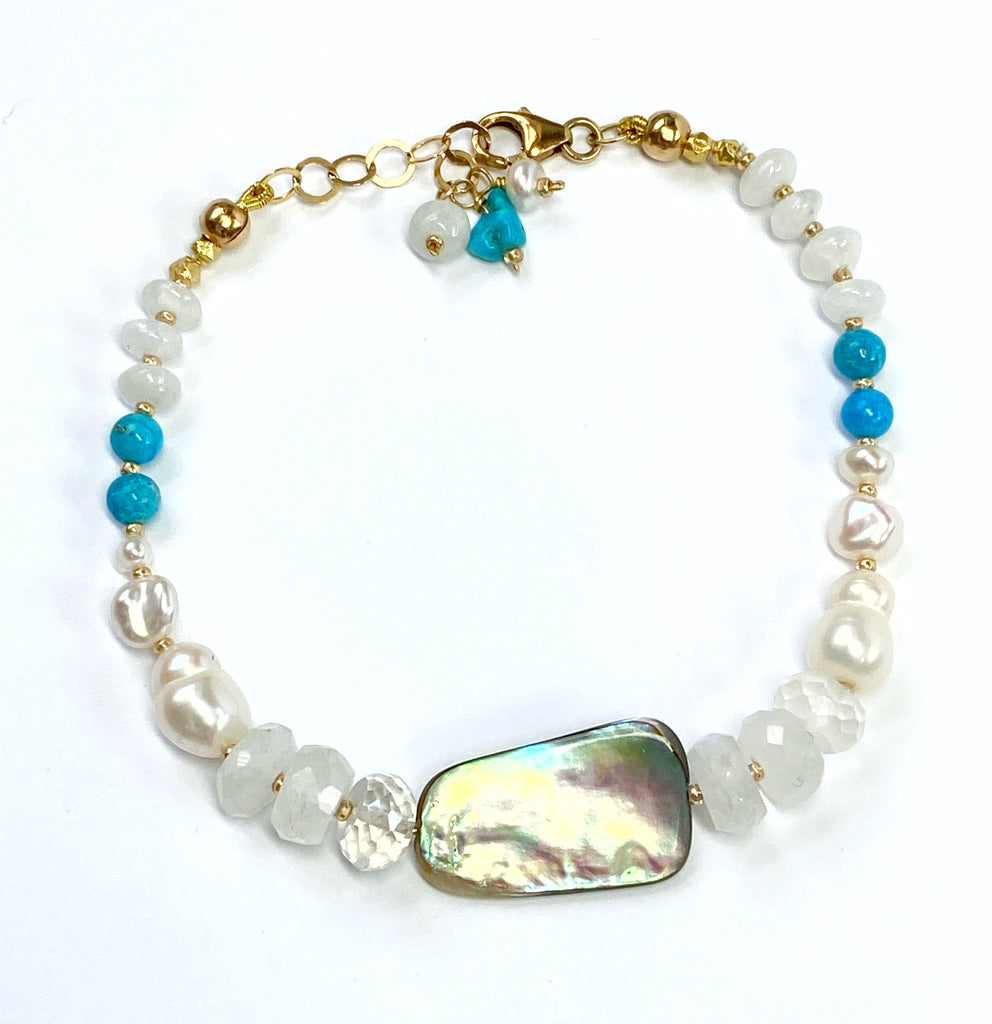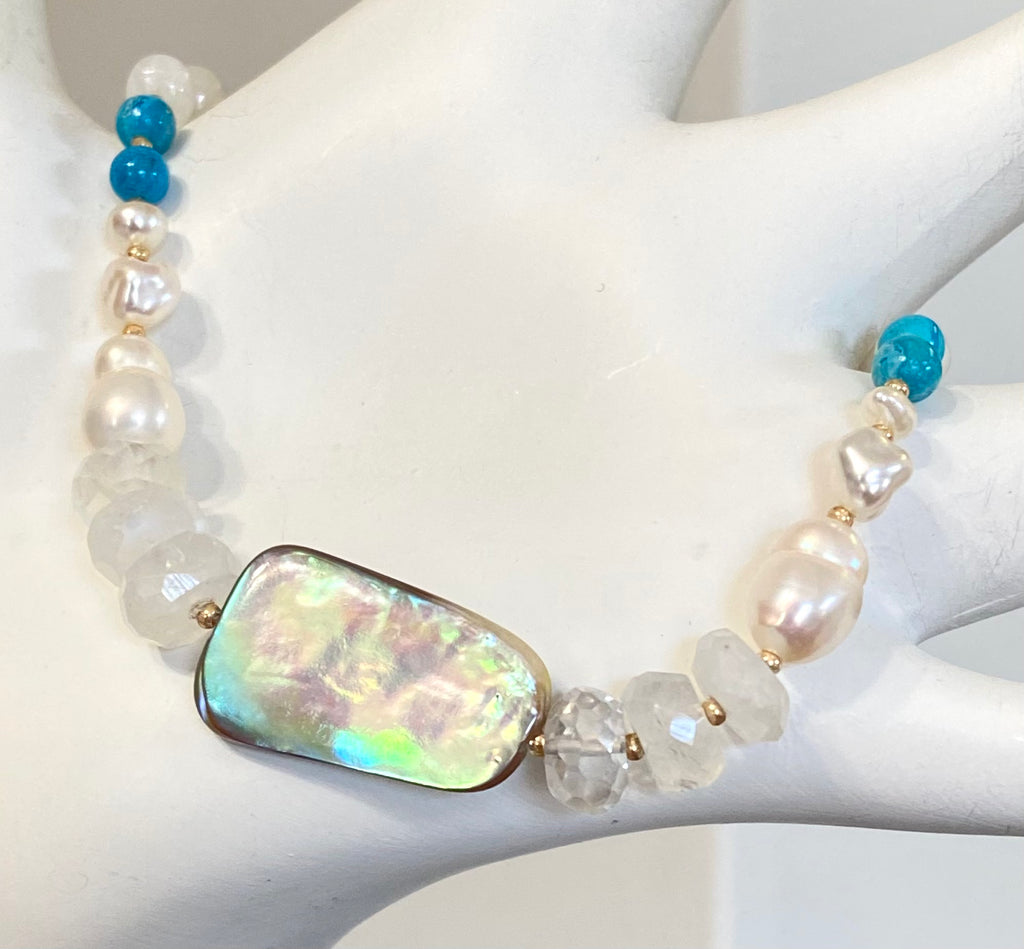 $85.00
$0.00
Abalone, Rainbow Moonstone, Turquoise, Pearl Silk Knotted Bracelet
A beautiful, very flashy, flat slice of abalone, with a basically "white" background, is covered with rainbows of iridescent flashes of color to center this great summer bracelet.
The bracelet features gemstones of large rainbow moonstone rondelles, 7mm, and one very sparkly mystic silver crystal quartz rondelle, 7 mm, as well as gleaming freshwater pearls in different shapes and smaller moonstones.
Two 4 mm turquoise rounds are on each side of the bracelet as well.  
The knots are discreetly placed and hidden so as not to detract from the beauty of the gems and pearls.
Total length of bracelet is 6 3/4 inches to 7 1/2 inches with the gold filled extender chain and 14 kt gold filled clasp.
The bracelet is very easy and comfortable to wear on the wrist, and if the abalone flips over, both sides are very pretty!
Wear it alone or layer it!