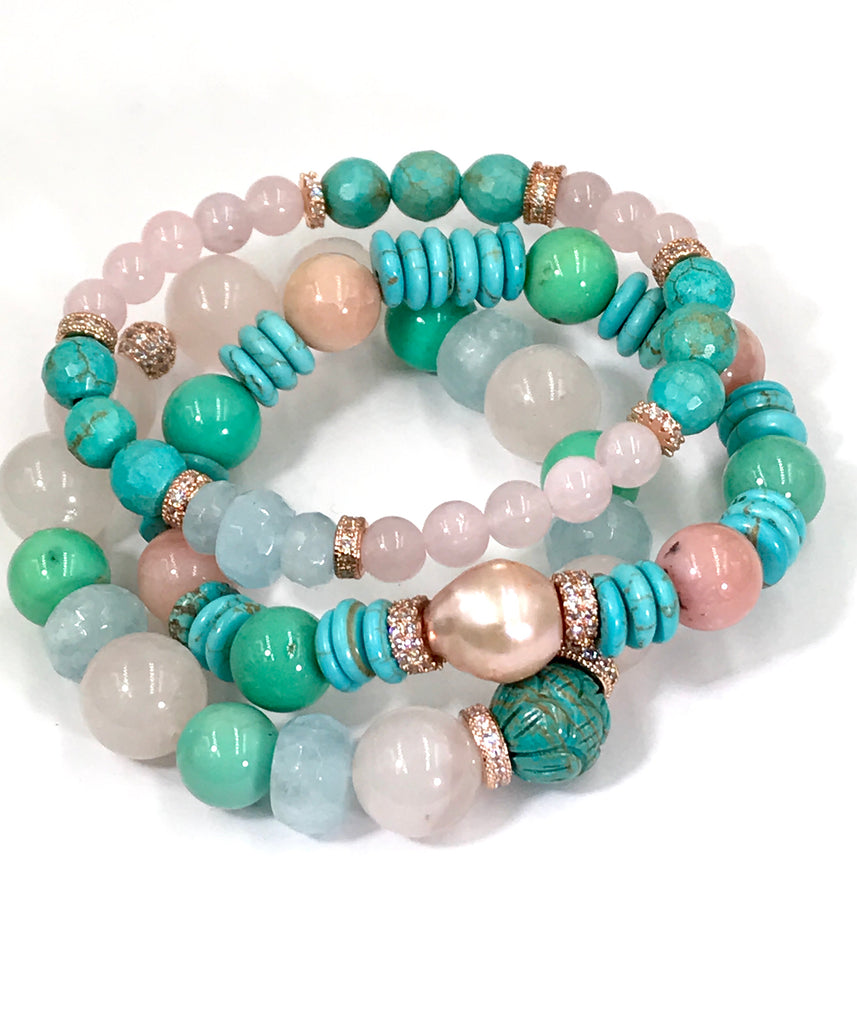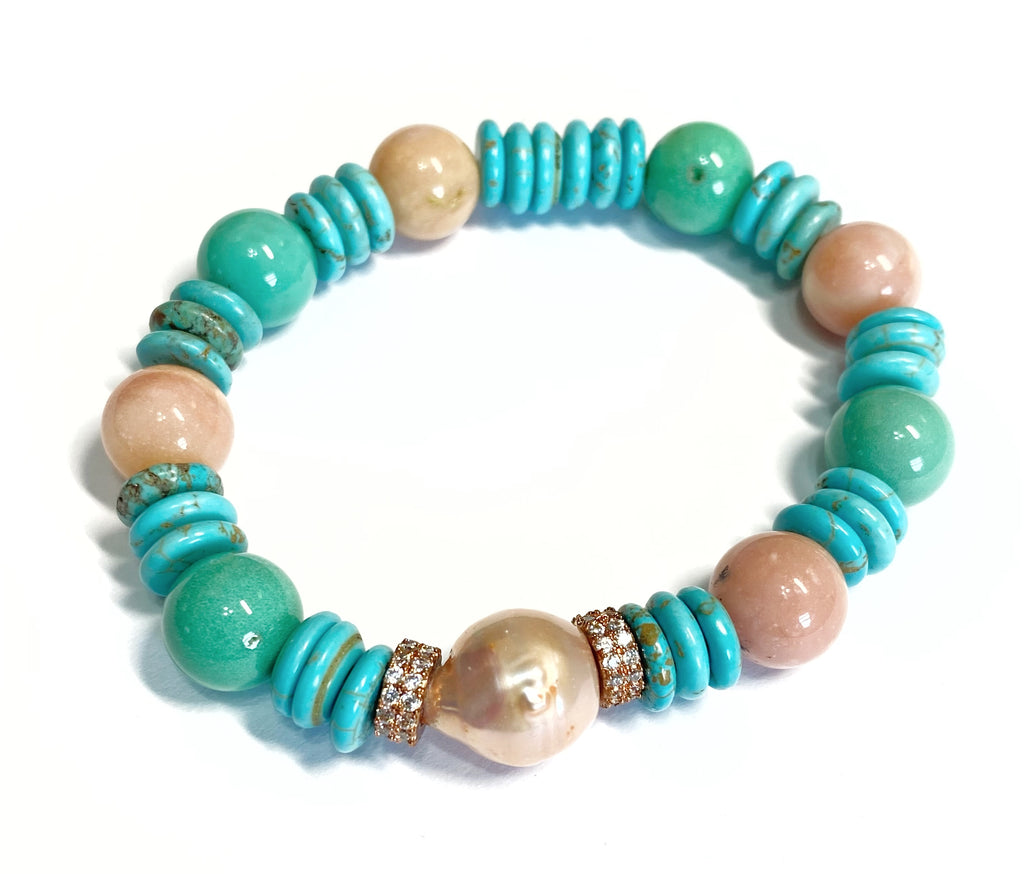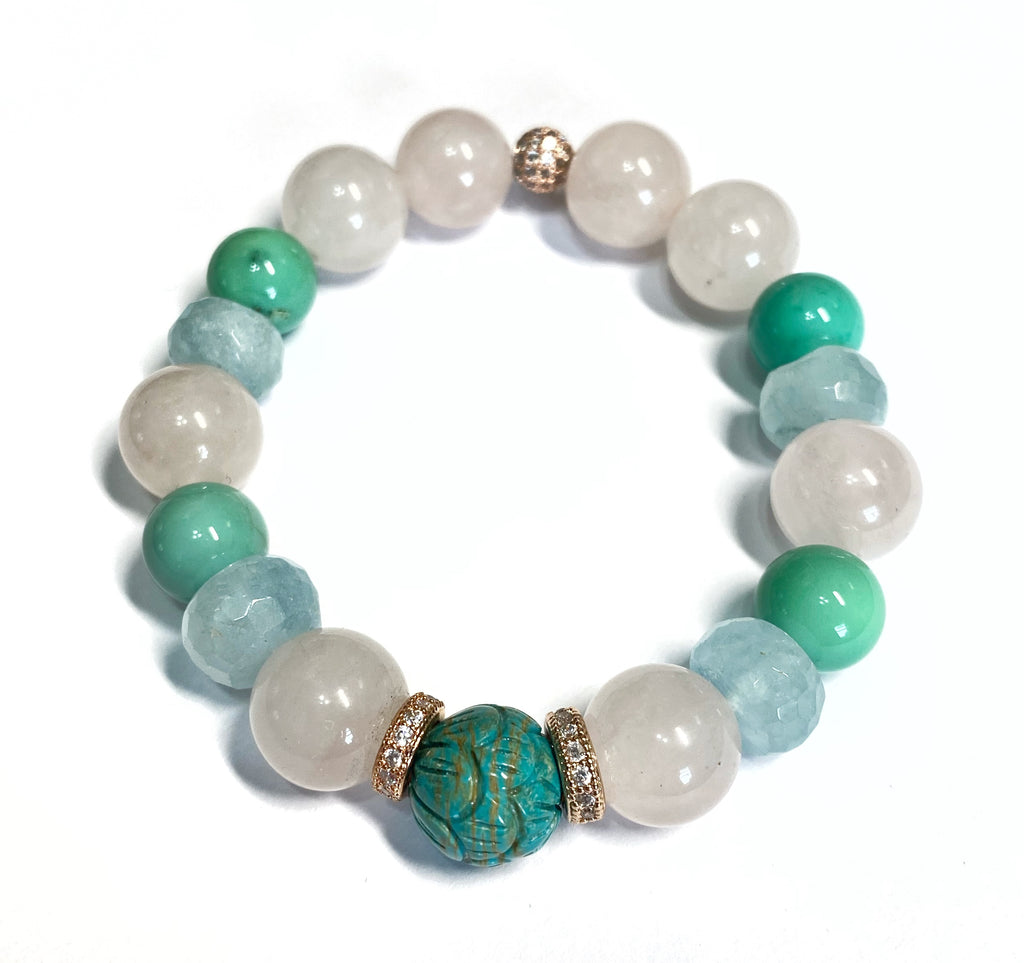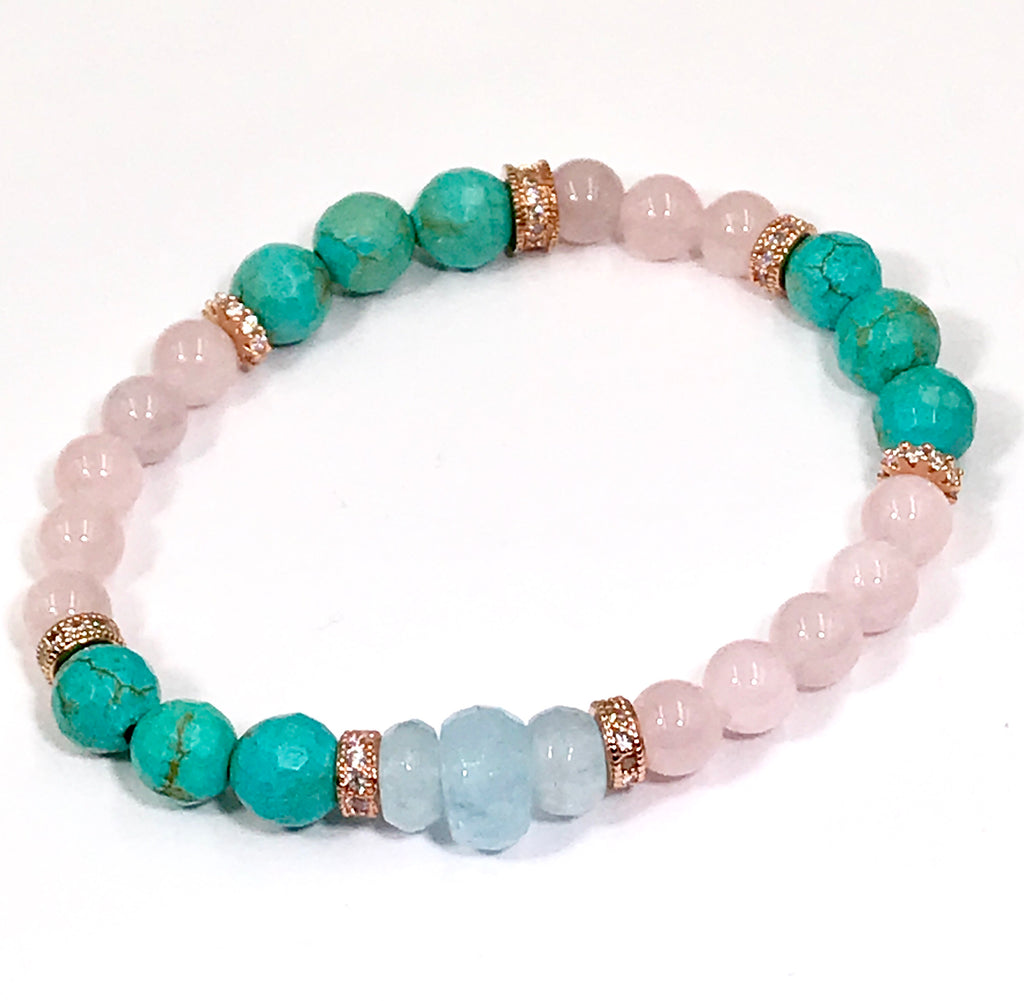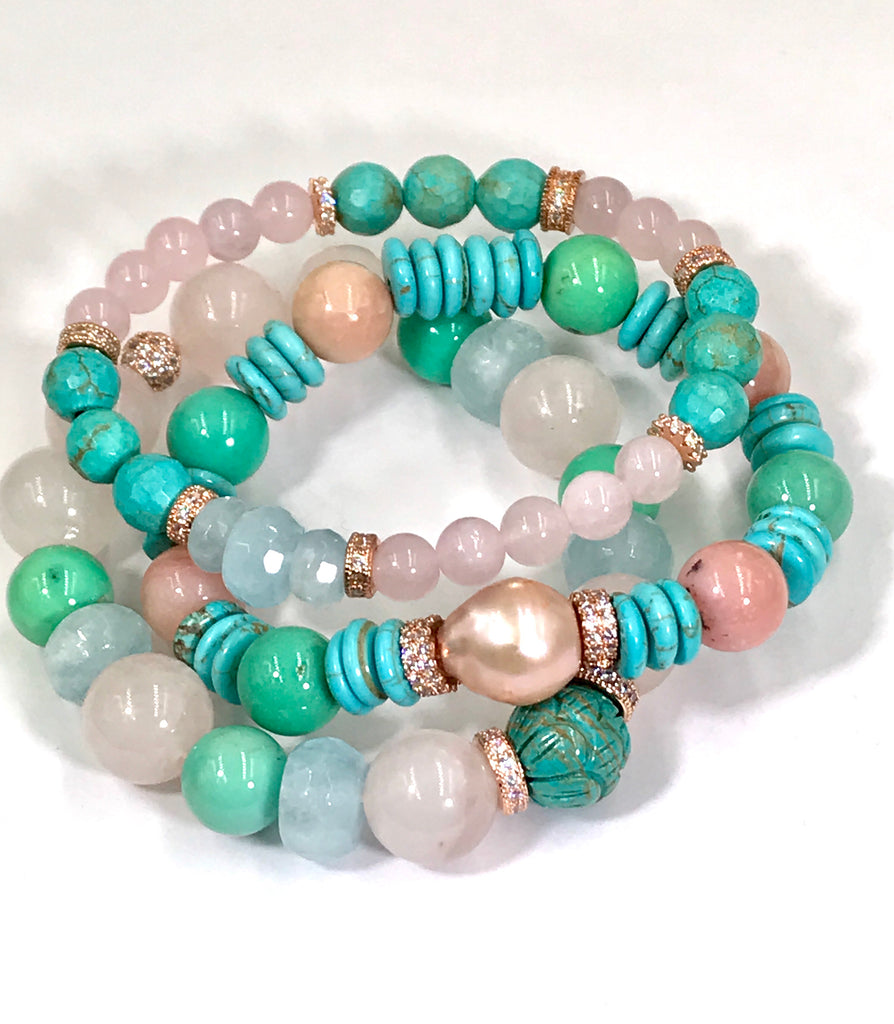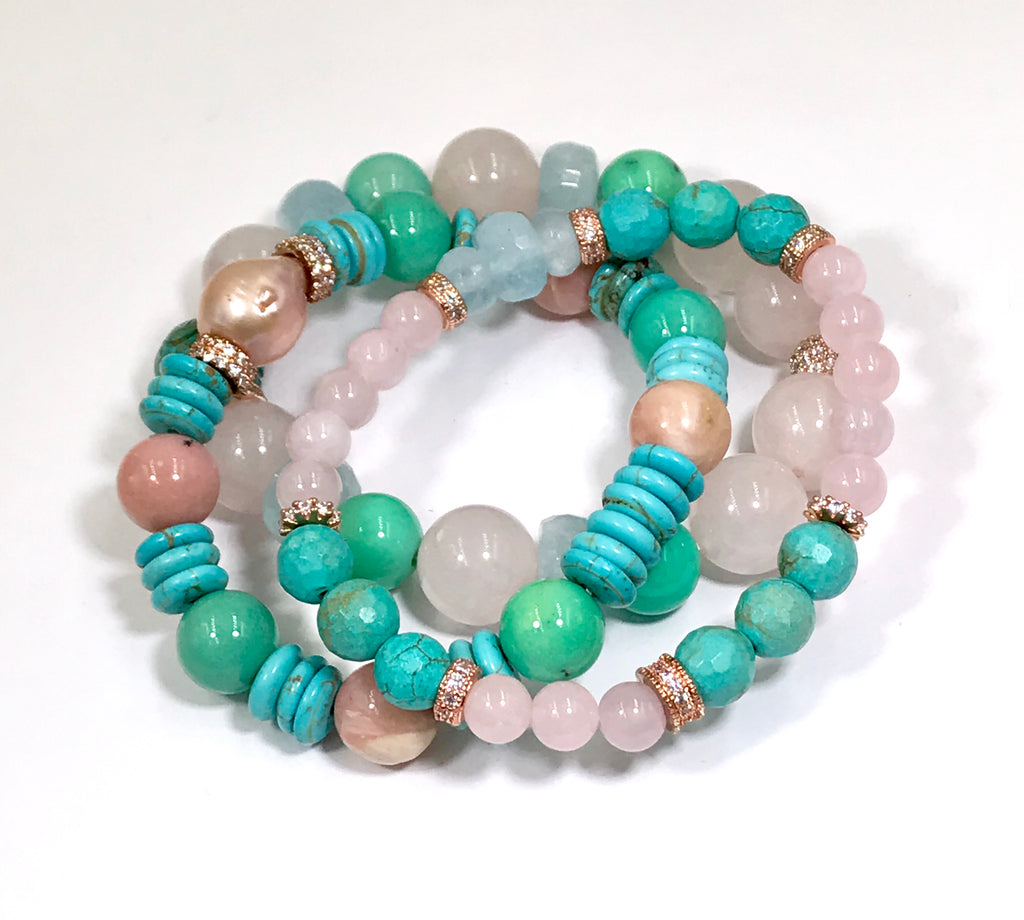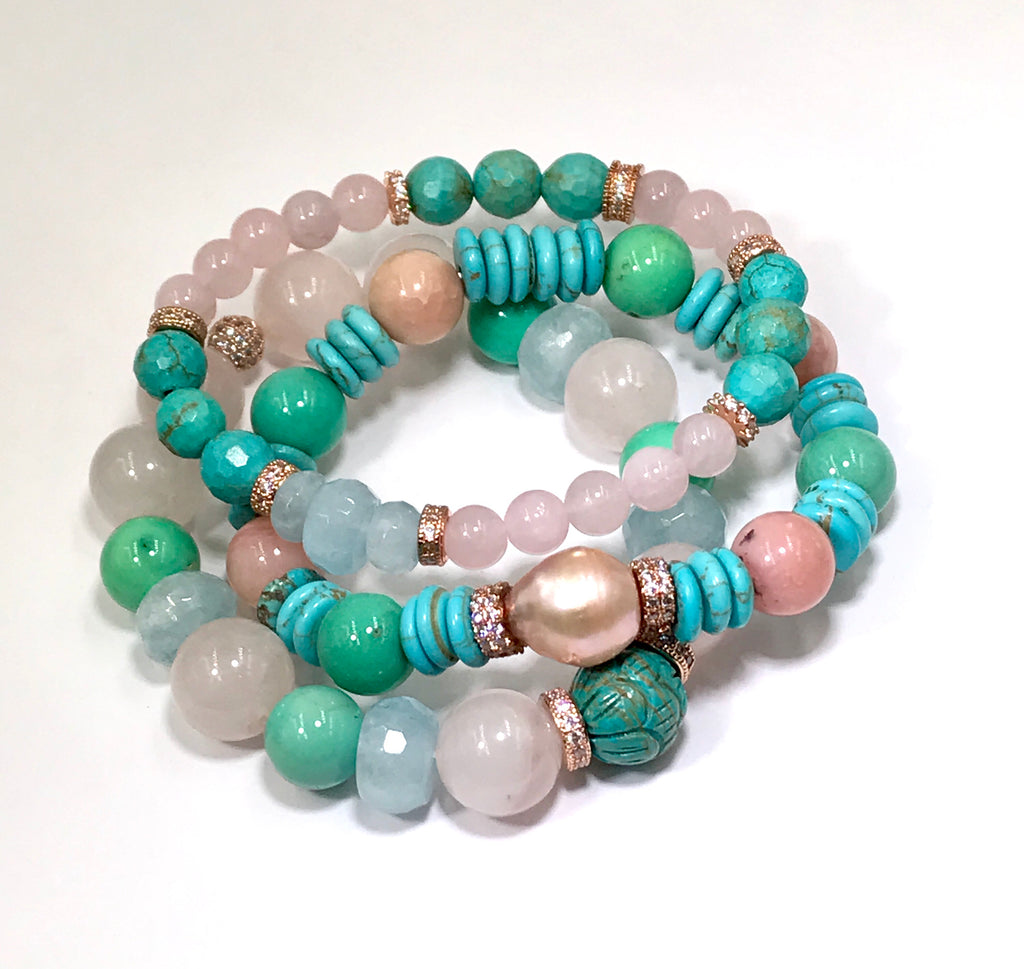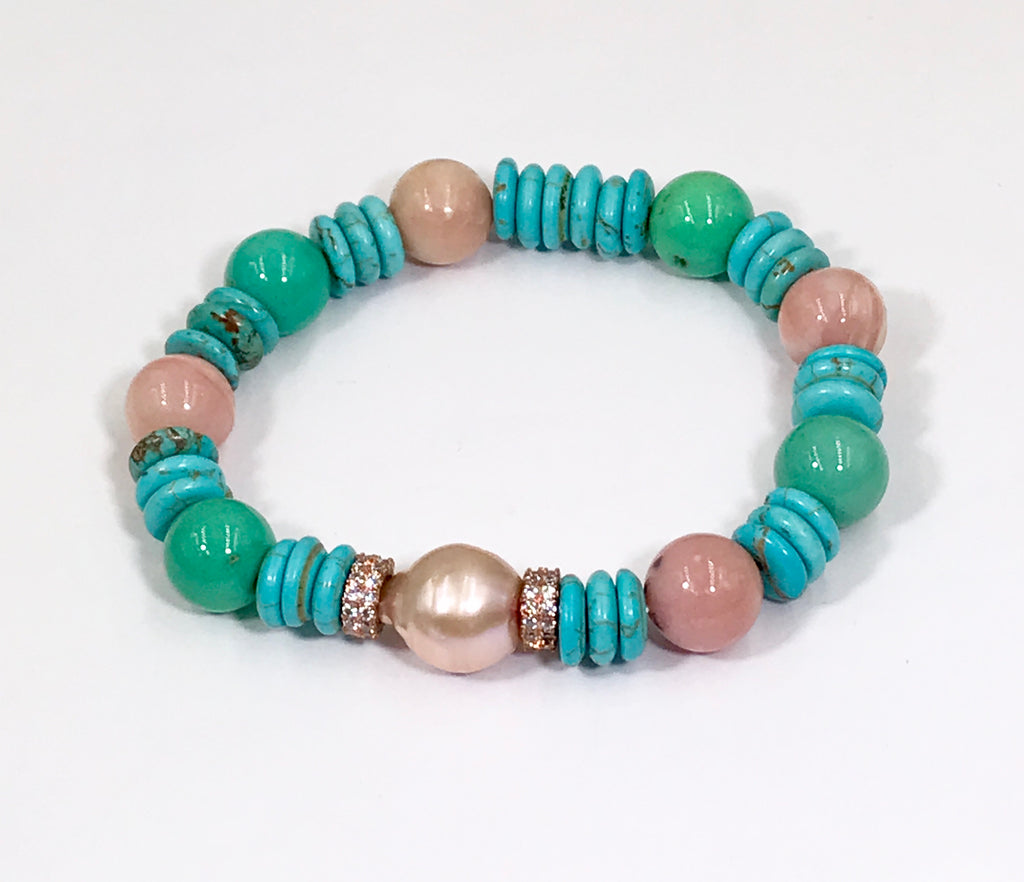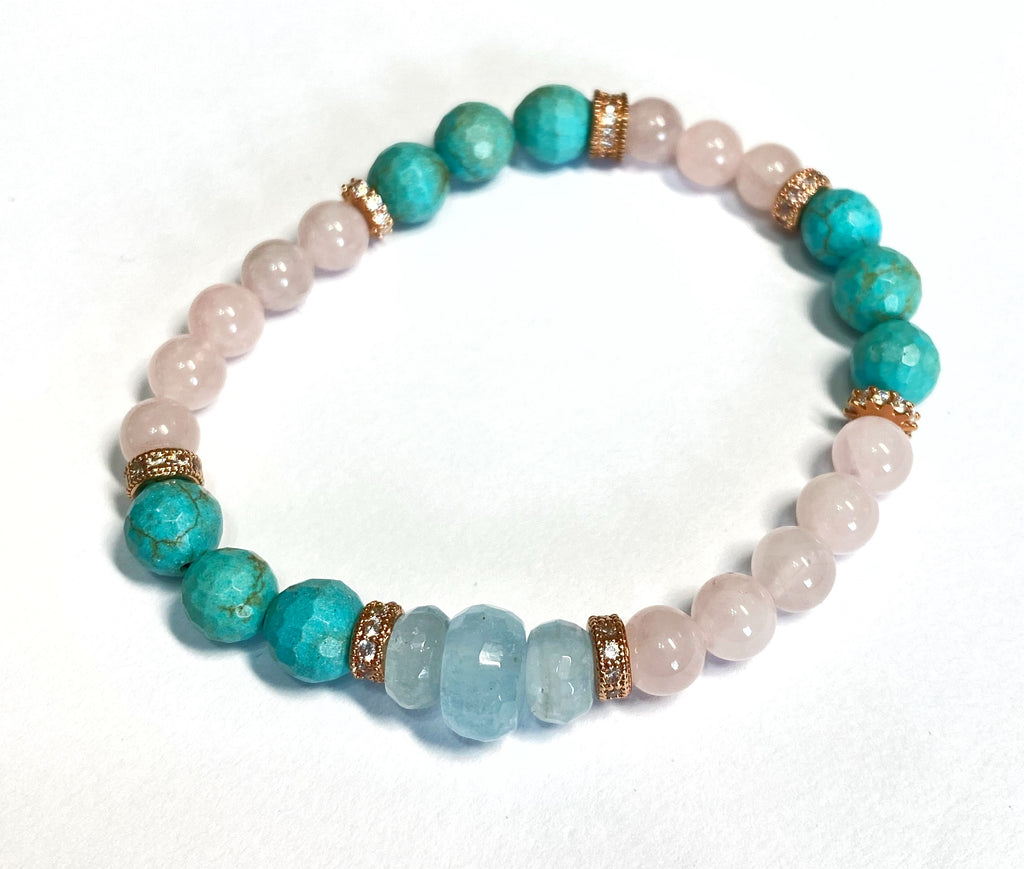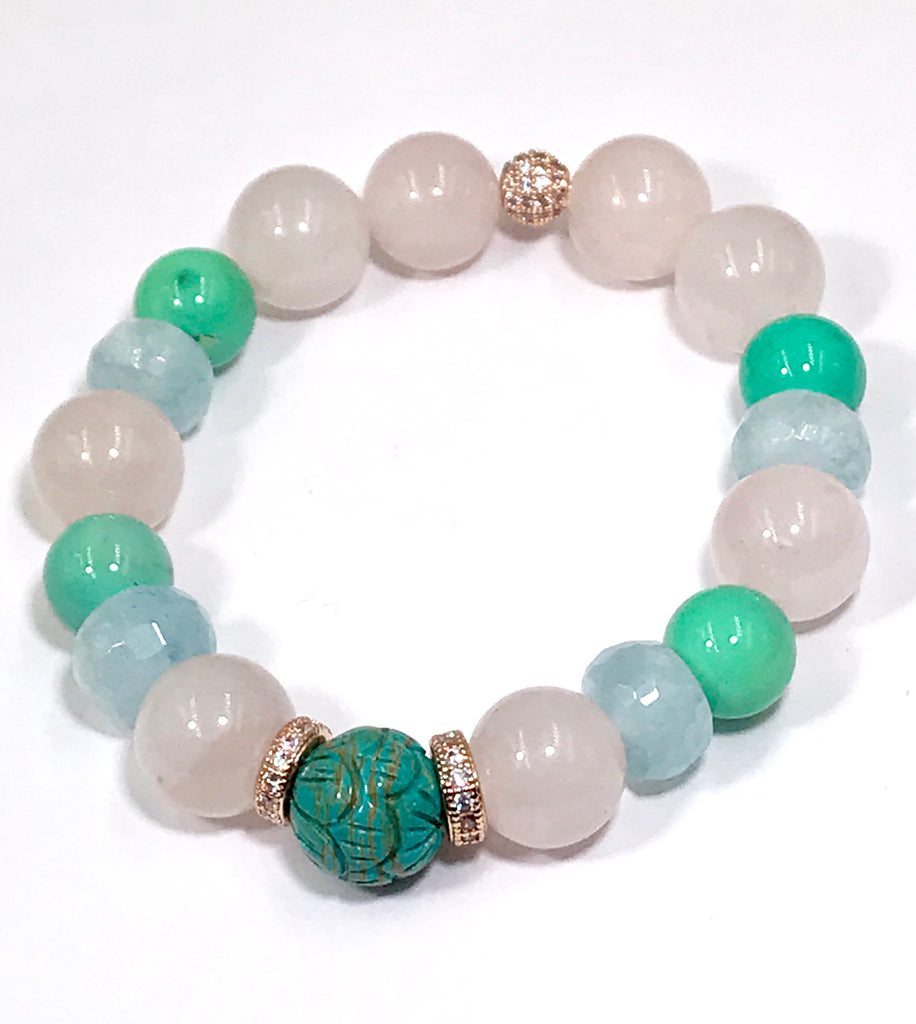 $135.00
$0.00
Turquoise Rose Quartz Aquamarine Stretch Bracelet Set of 3 Rose Gold
Genuine turquoise smooth rondelles mix with pink and green Peruvian opals, rose quartz and aquamarine gemstones with rose gold pave cz beads to create this softly hued bracelet stacking set.
One bracelet centers a carved turquoise bead, 11mm, combined with rose quartz smooth rounds, 12mm, and faceted aquamarine rondelles, 11mm, with green Peruvian opal rounds, 10mm.  
A second bracelet combines the beautiful turquoise rondelles with smooth green and pink Peruvian opals, while centering a blush baroque pearl, flanked by rose gold pave cz rondelles.
The third smaller size bracelet combines rose quartz rounds, 6mm, with turquoise faceted rounds, 8mm, and faceted blue aquamarine rondelles in the center.  
Rose gold pave cz beads mix on all of the bracelets for some sparkle.
Lovely spring colors.  All are strung on double professional grade stretchy cord with epoxied knots.  ROLL ON, ROLL OFF.  See the FAQ section for more info or send us a CHAT.
Please choose your desired size from the drop down menu.