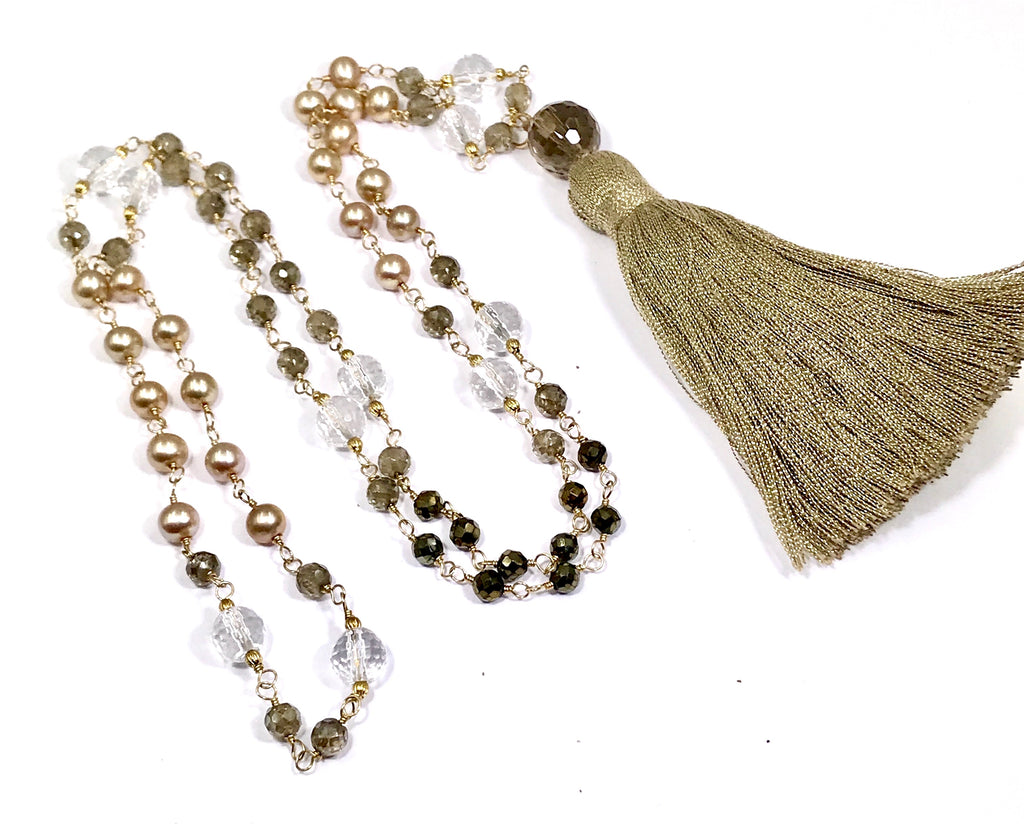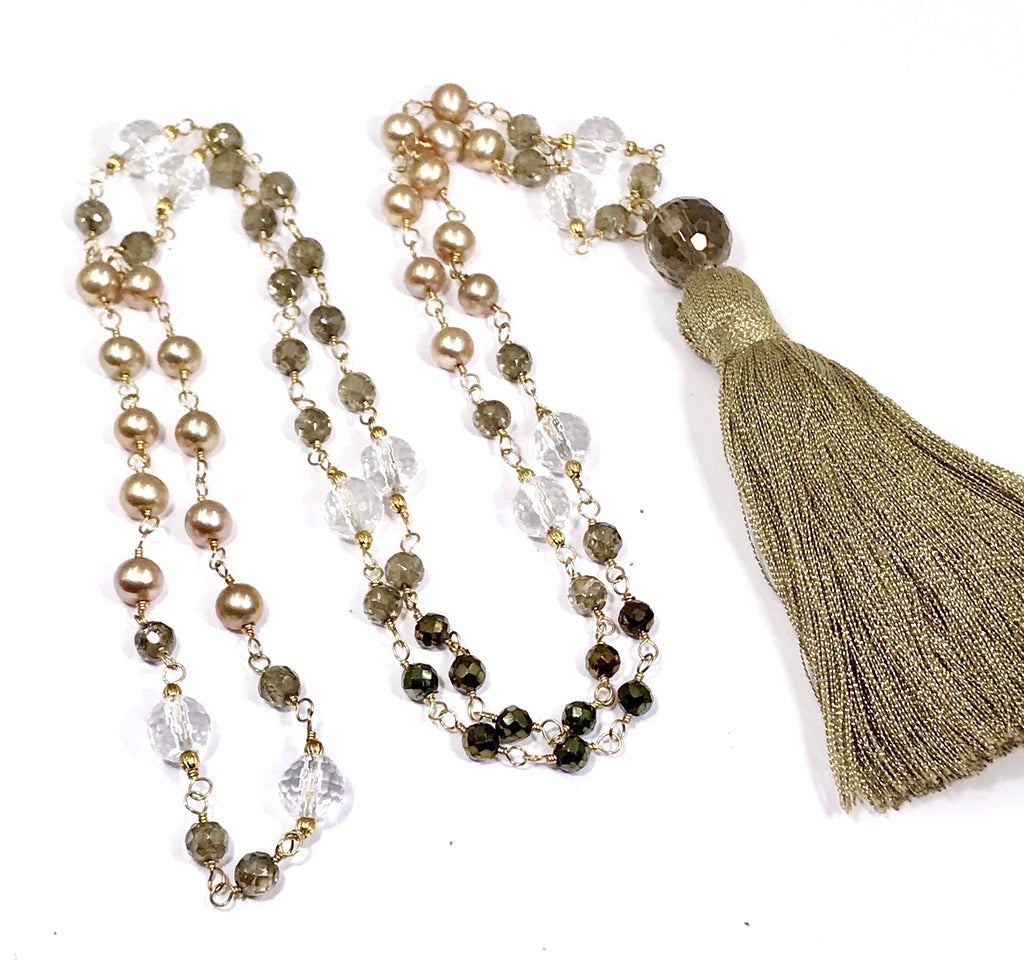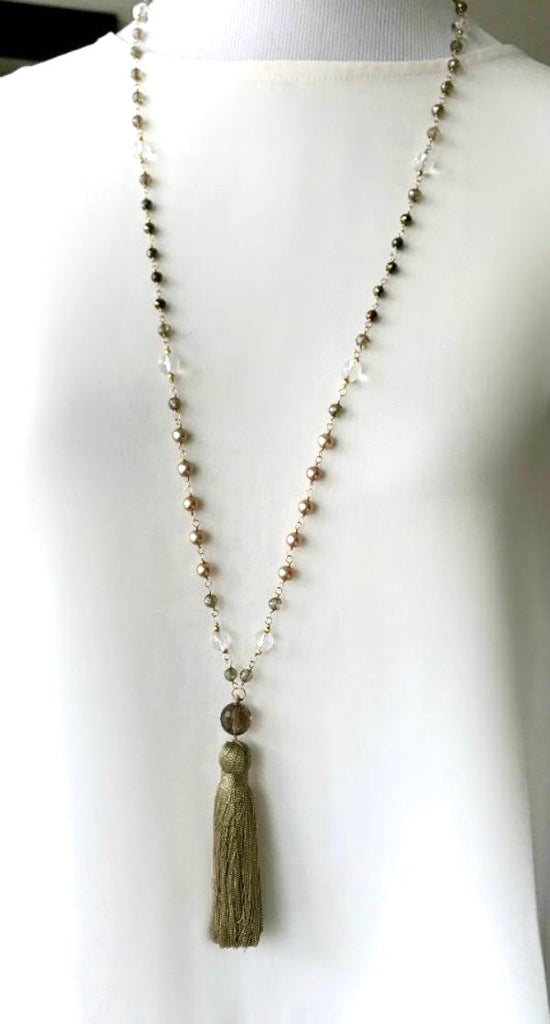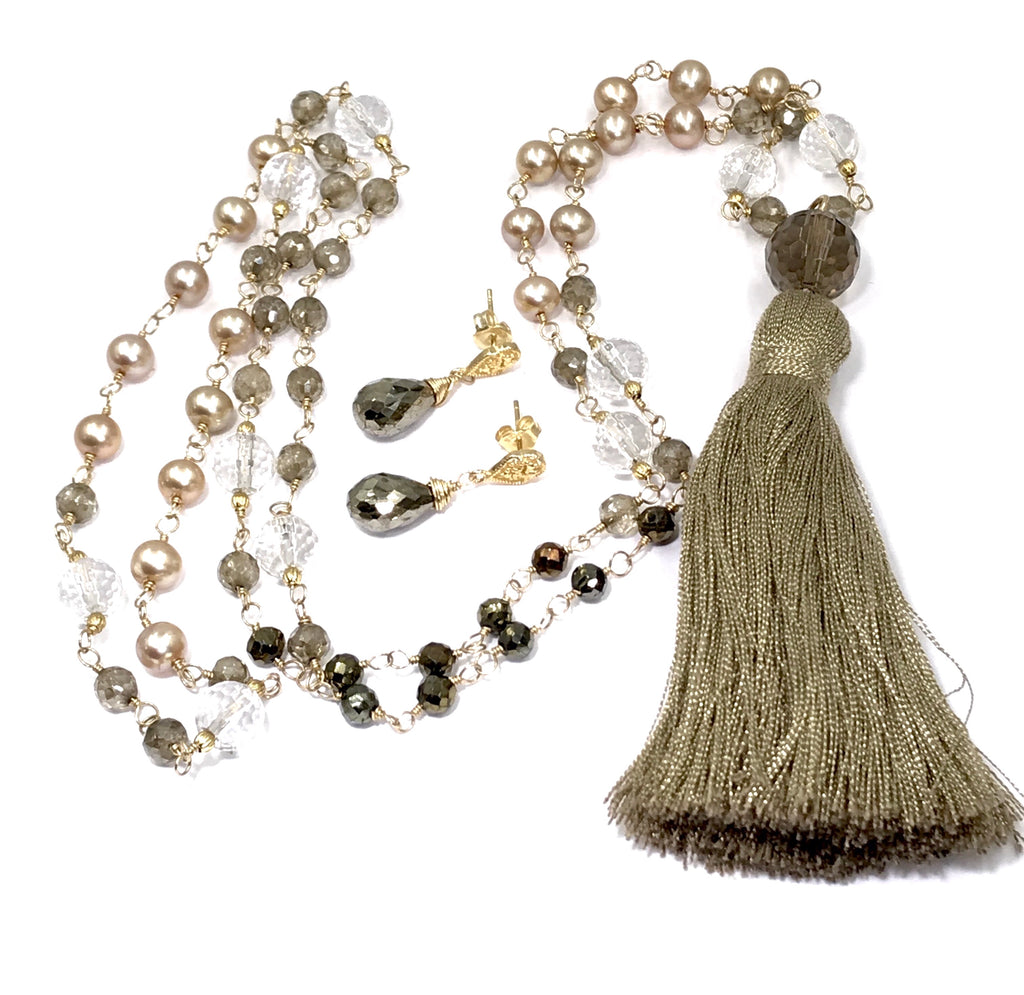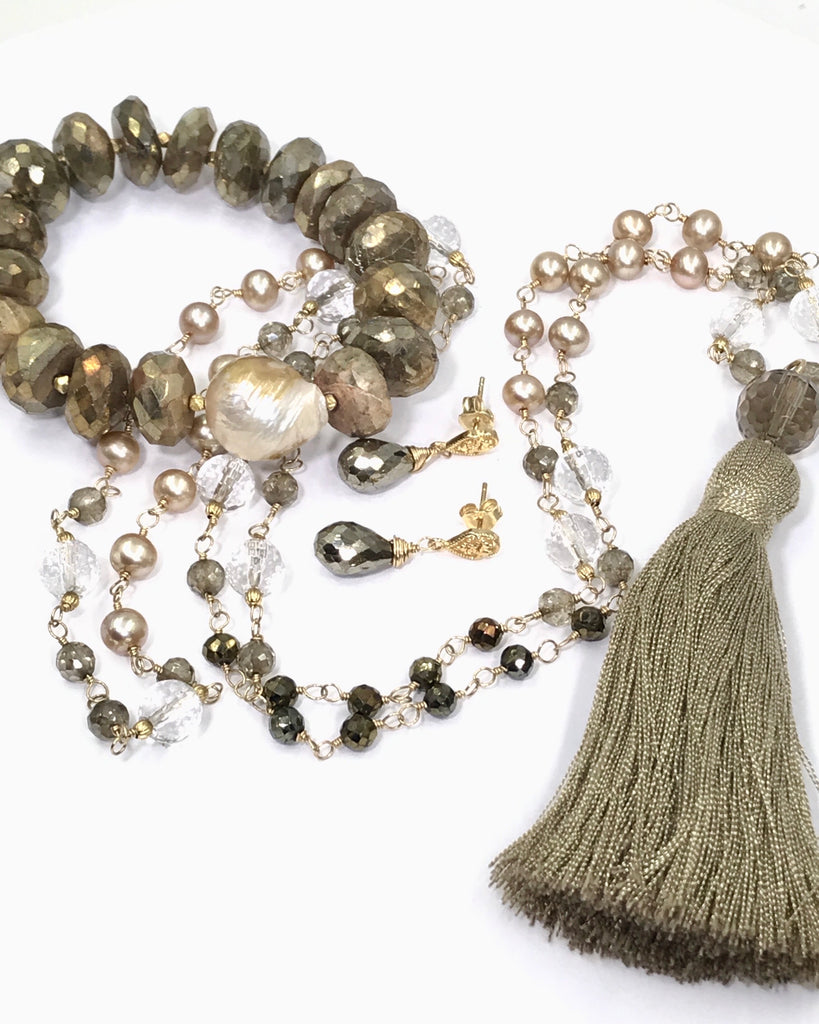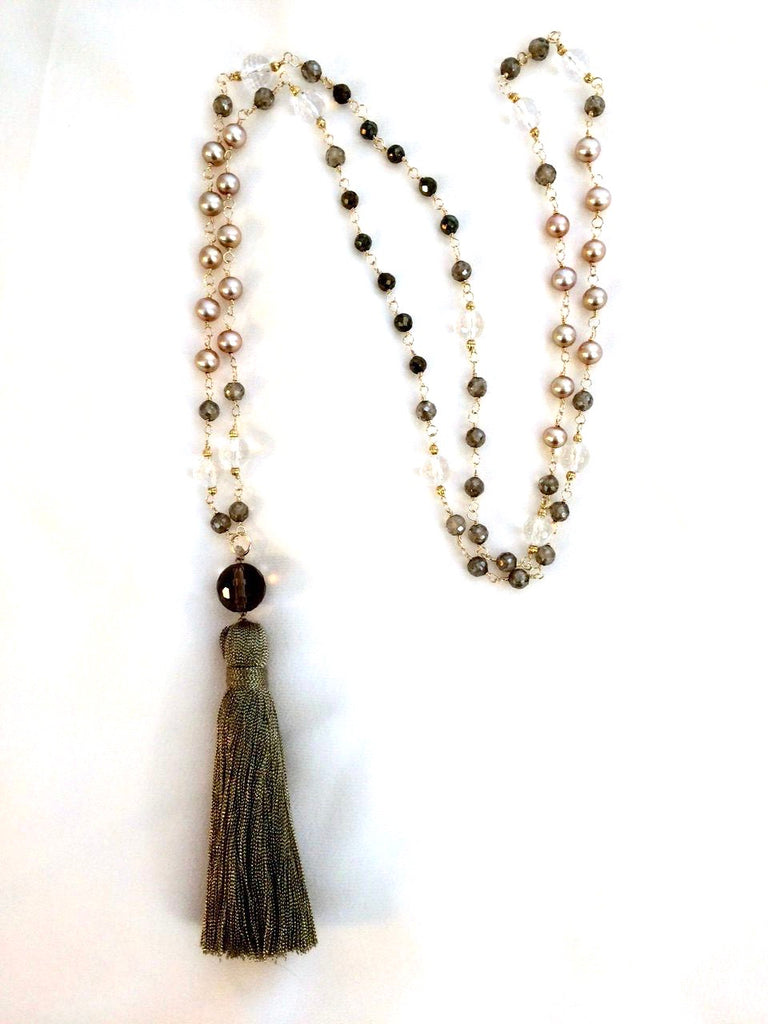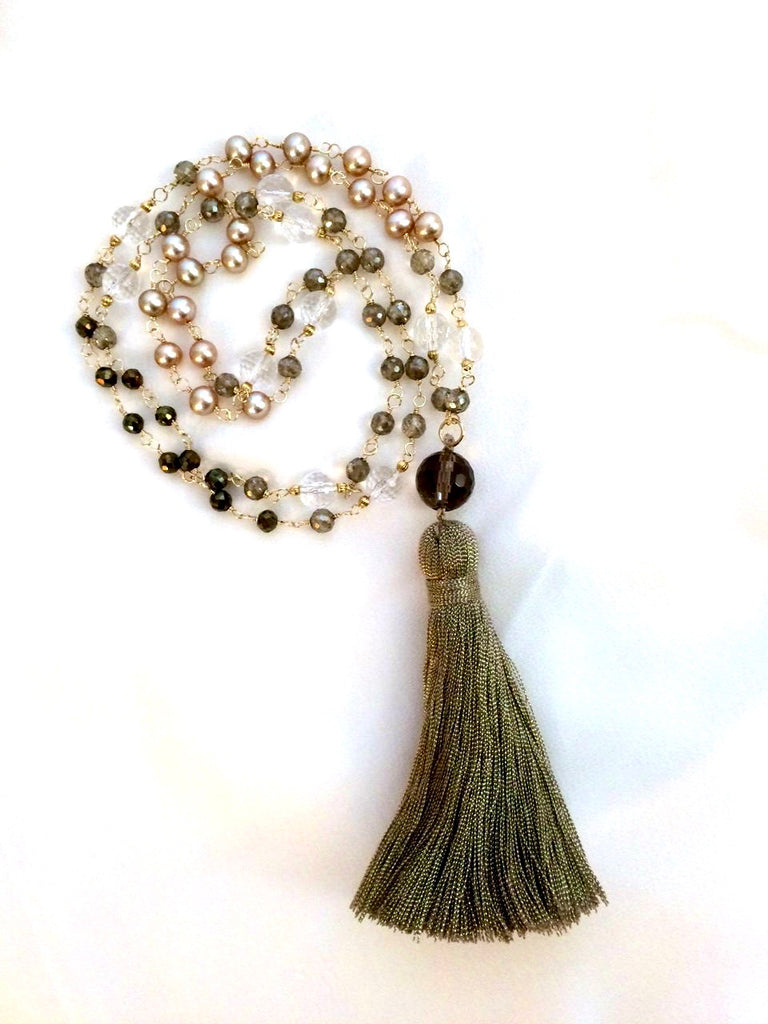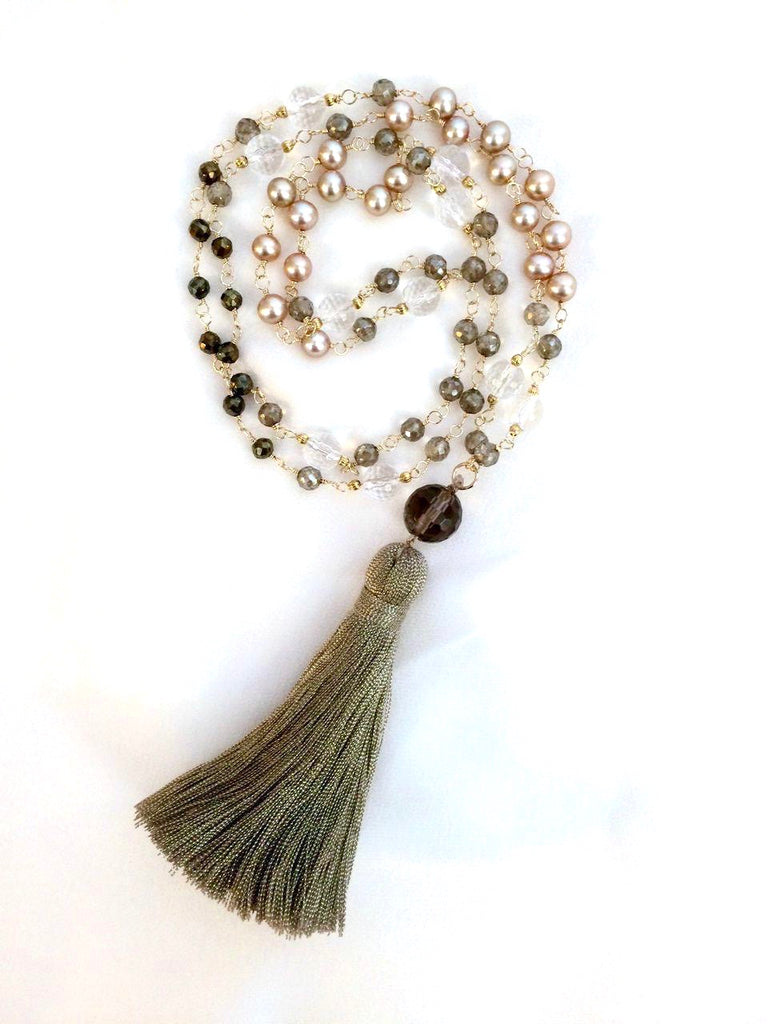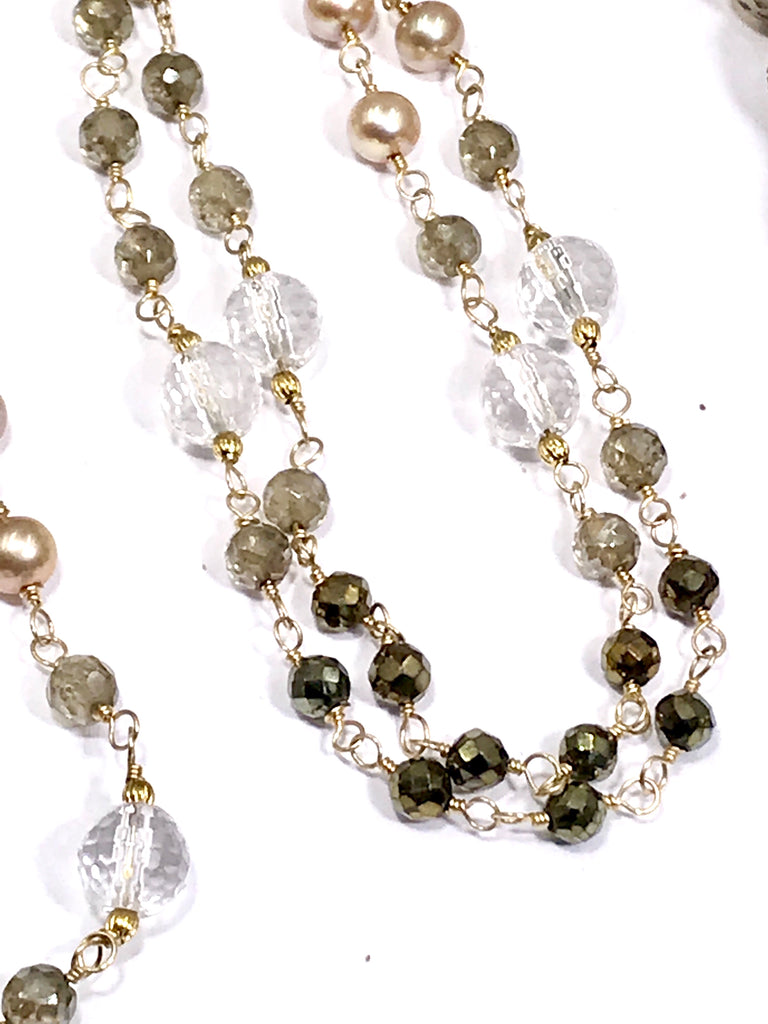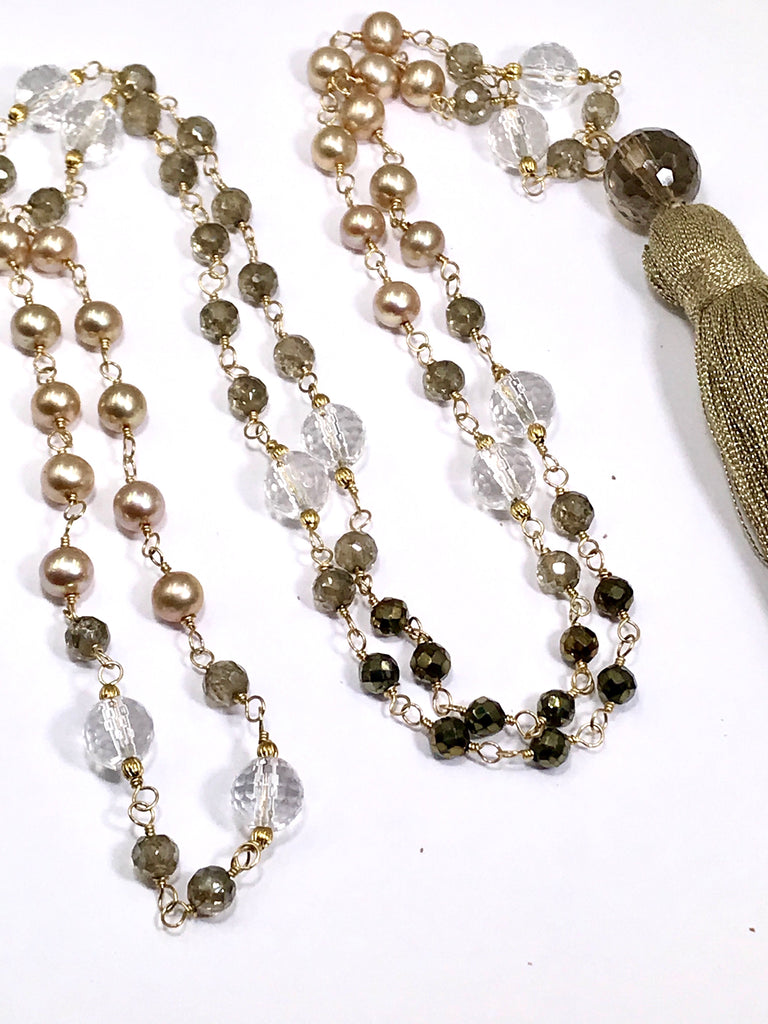 $195.00
$0.00
Wire Wrap Long Beaded Tassel Necklace
Tassel Necklace Long Beaded Necklace Boho Jewelry Gift for Her Wire Wrap Tassel Jewelry Bohemian Tassel Boho Chic Necklace Mom Gift for Wife
Beautiful gemstones of mystic golden pyrite, mystic smokey quartz, rock crystal and champagne pearls are wire wrapped in 14kt gold filled wires to create this great bohemian tassel necklace.
Subtle and sparkly, this neutral color tassel necklace dangles a soft cotton metallic tassel at the end beneath a smokey quartz bead.
This necklace has a great sparkle from the faceted gemstones, and its neutral color makes it an accessory that will work with many outfits and colors.
Tassel length is 3 inches; with the sterling ball and ring, the length is 4 inches.
There is no clasp; necklace measures 34 inches long.