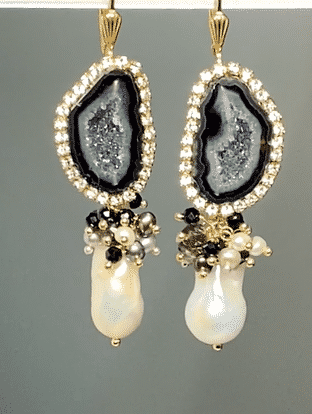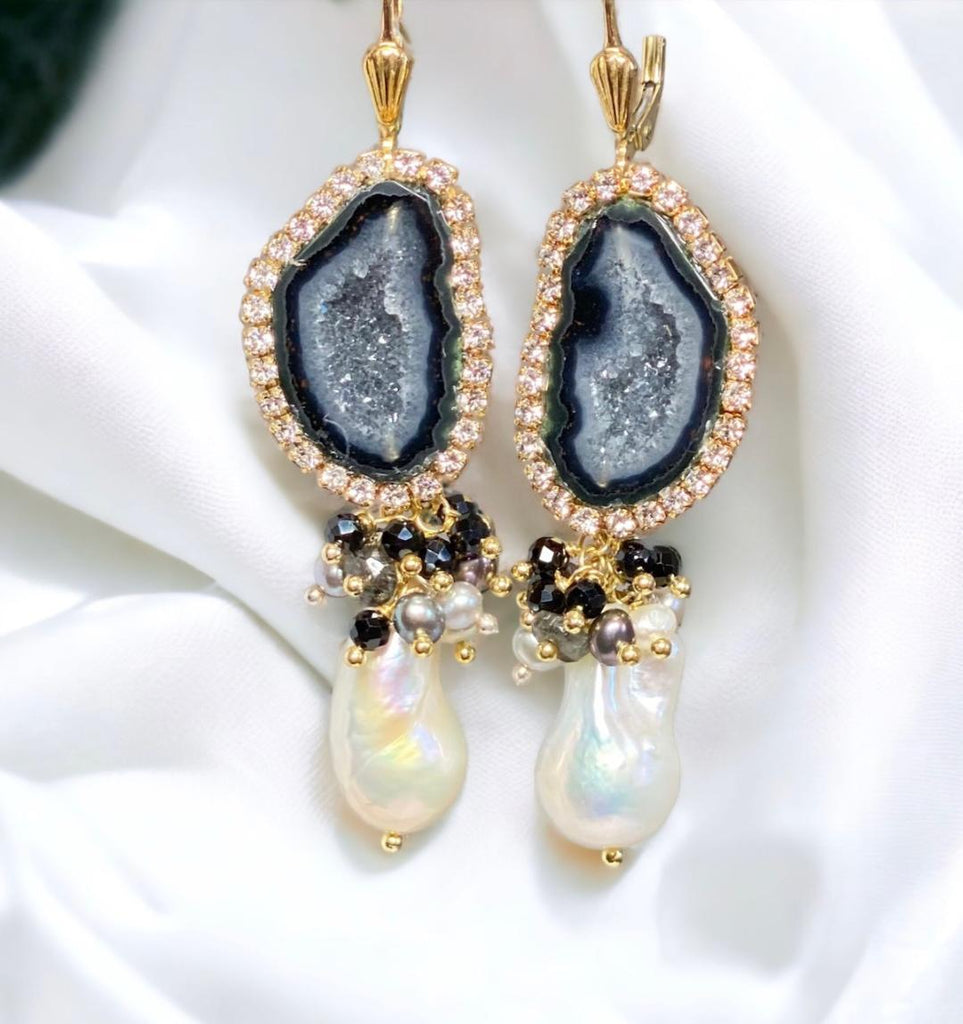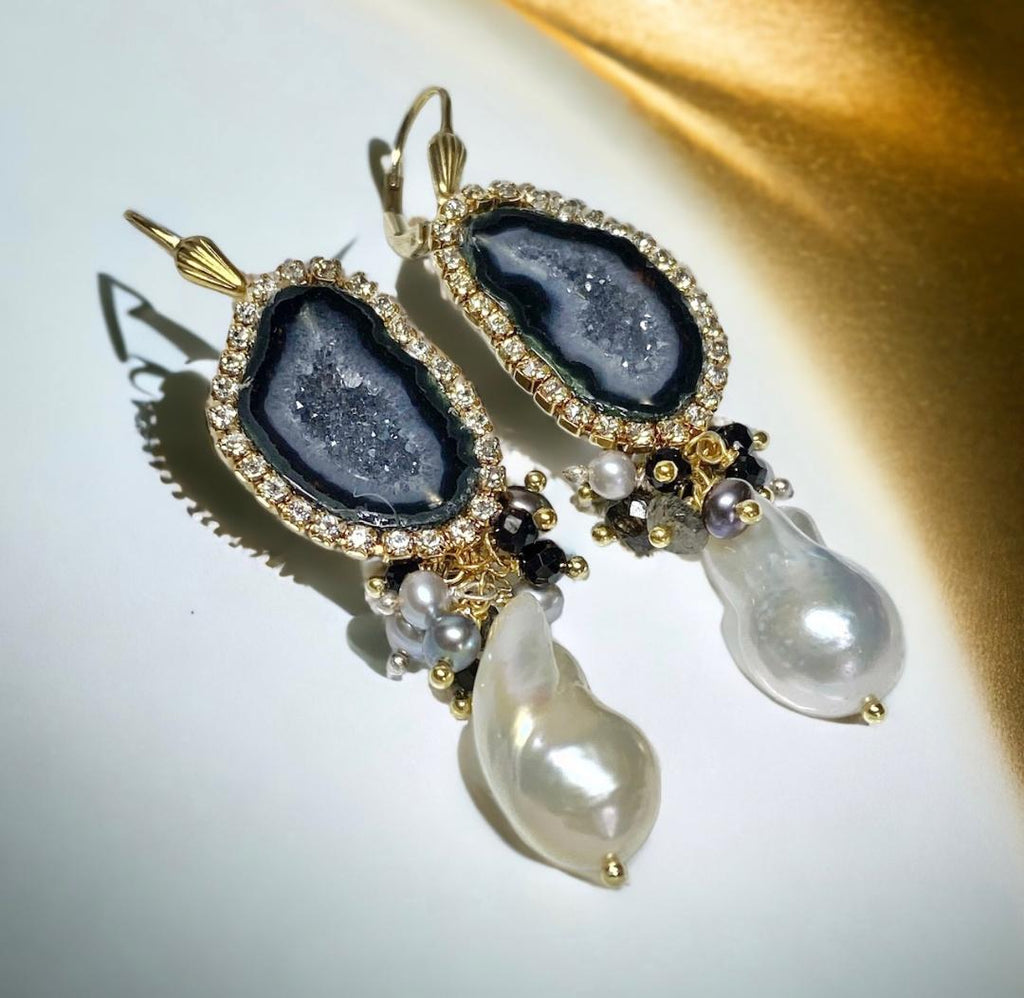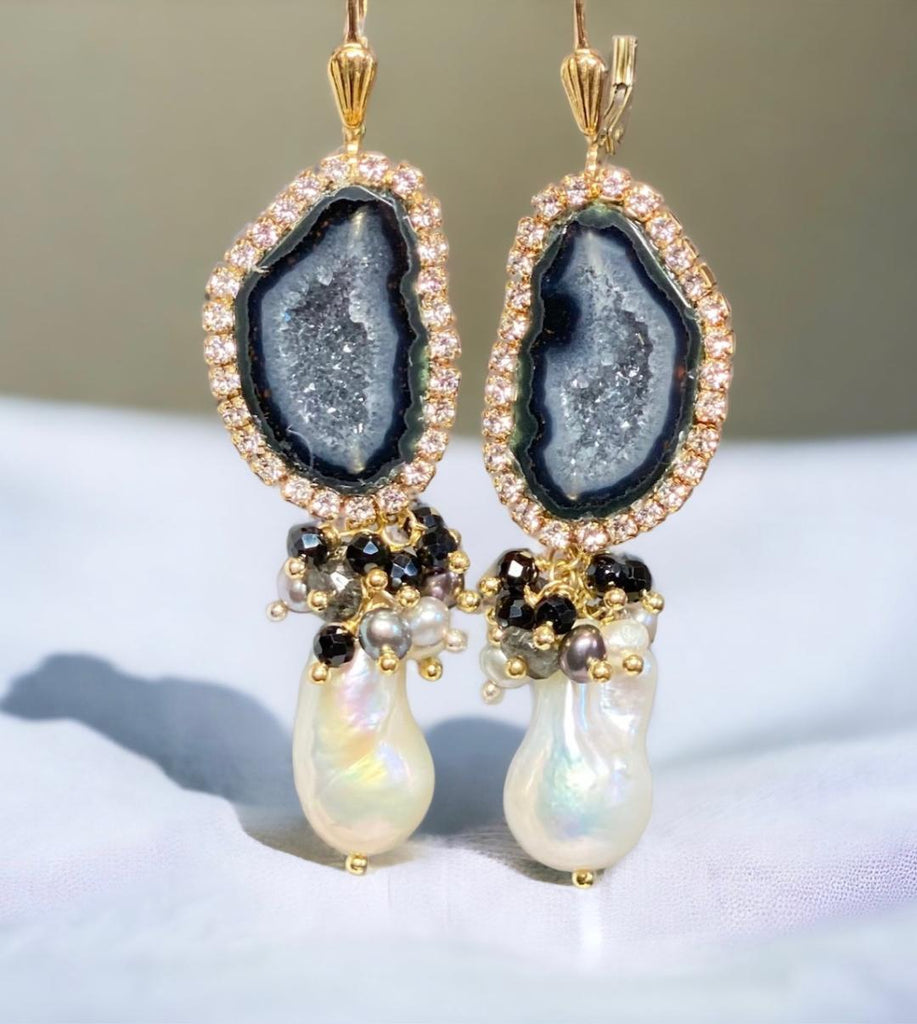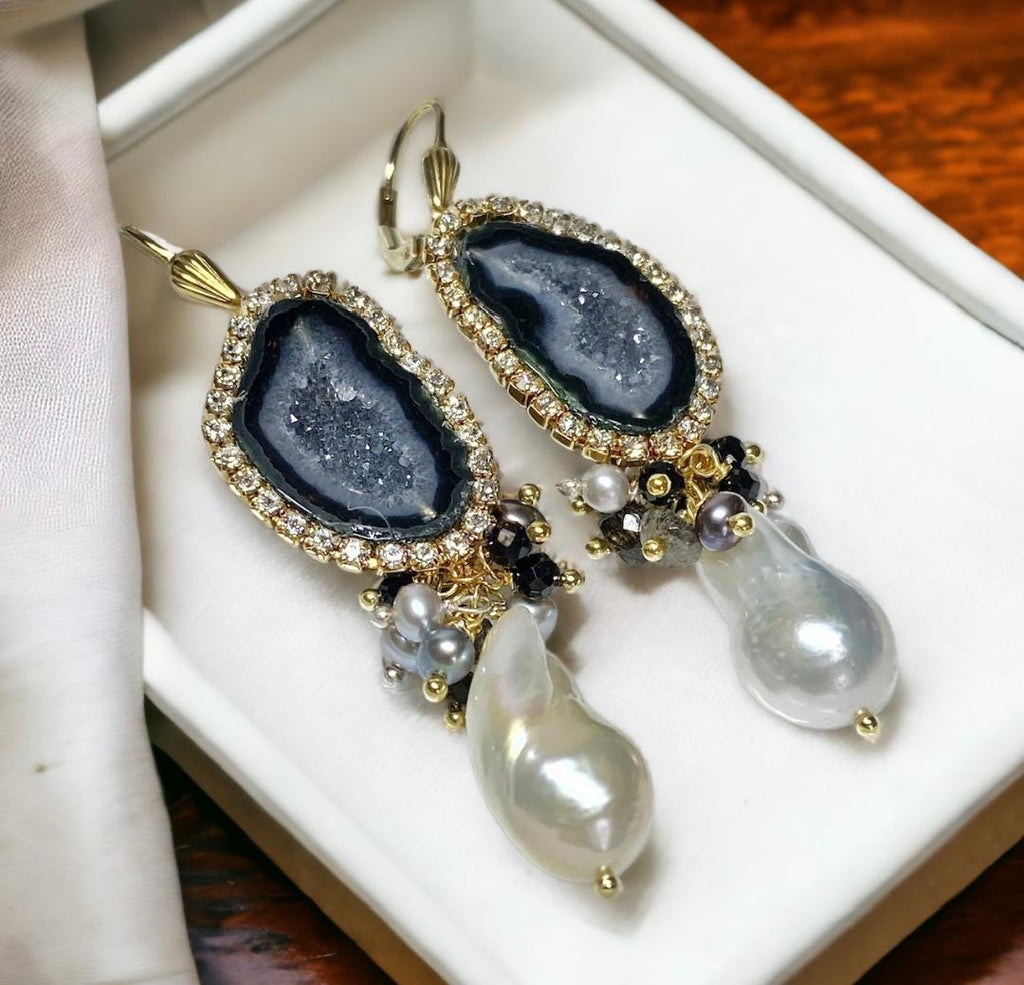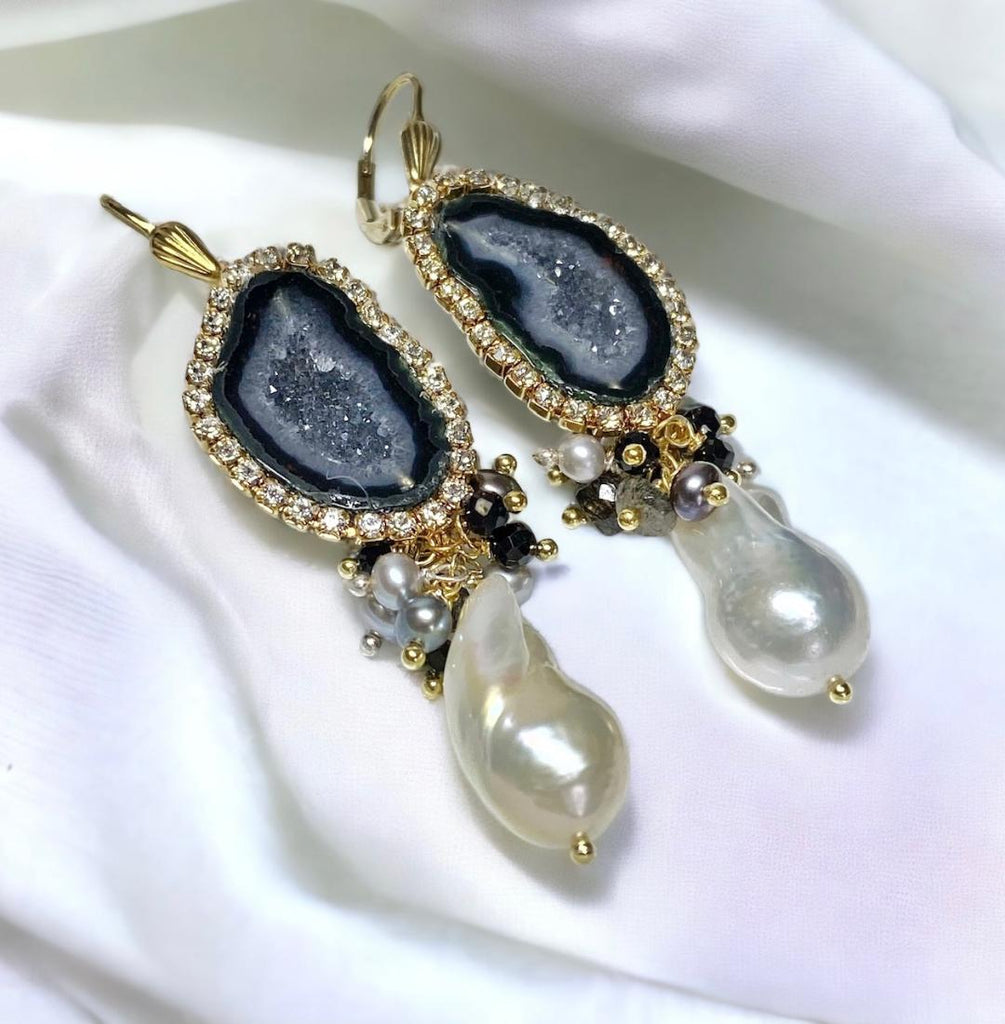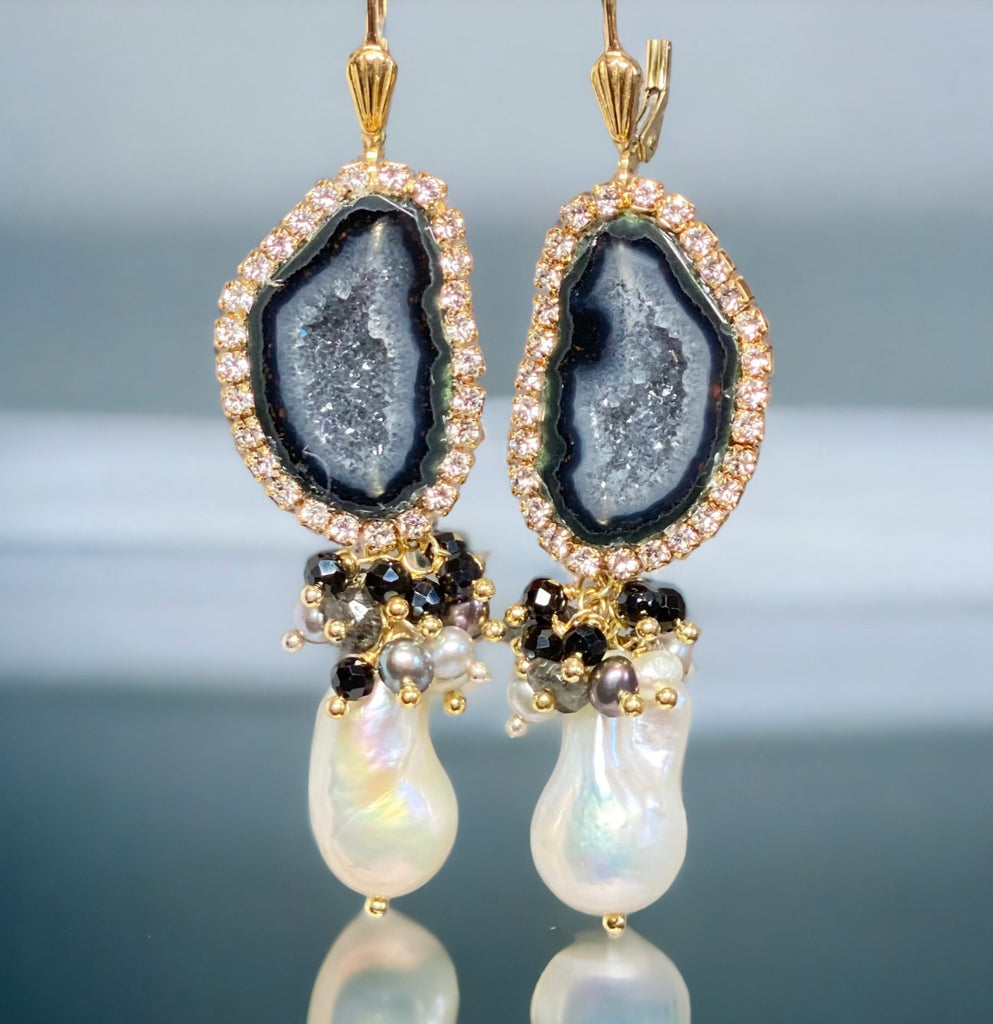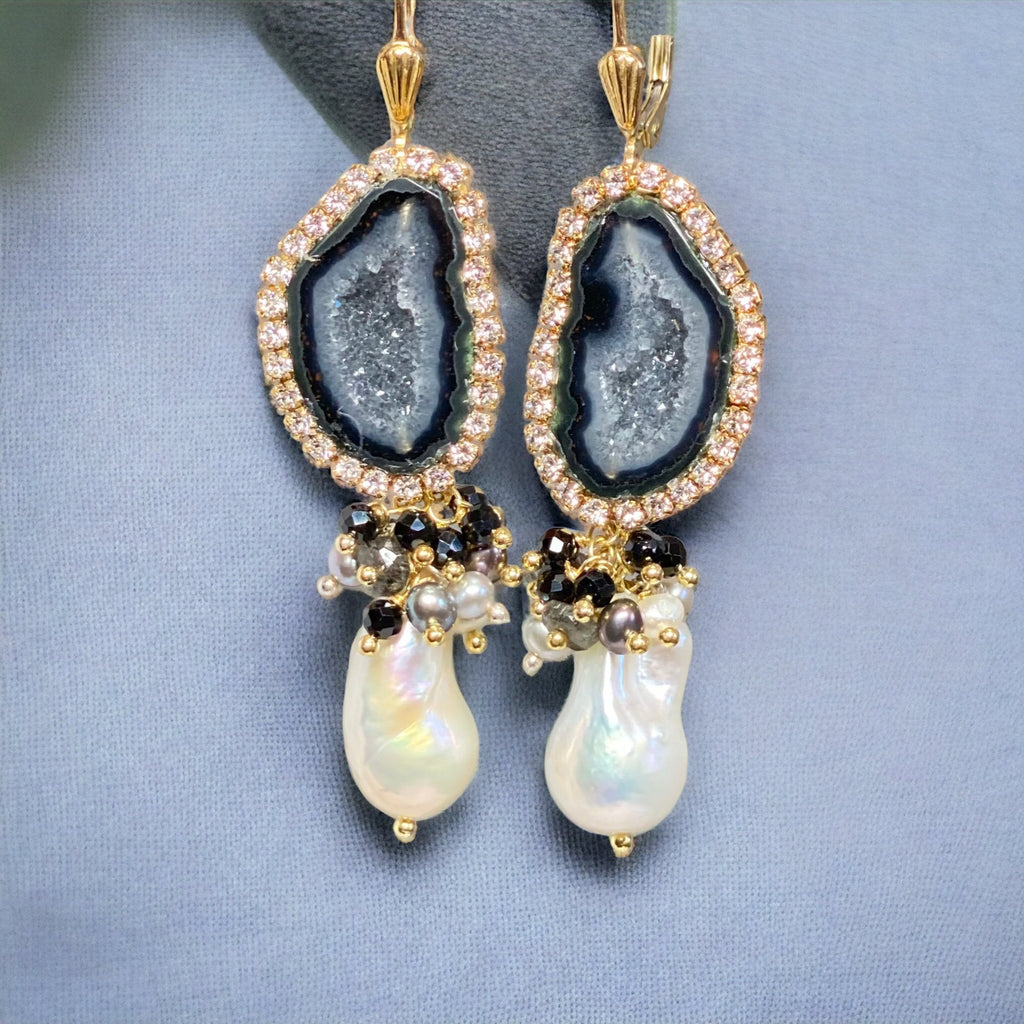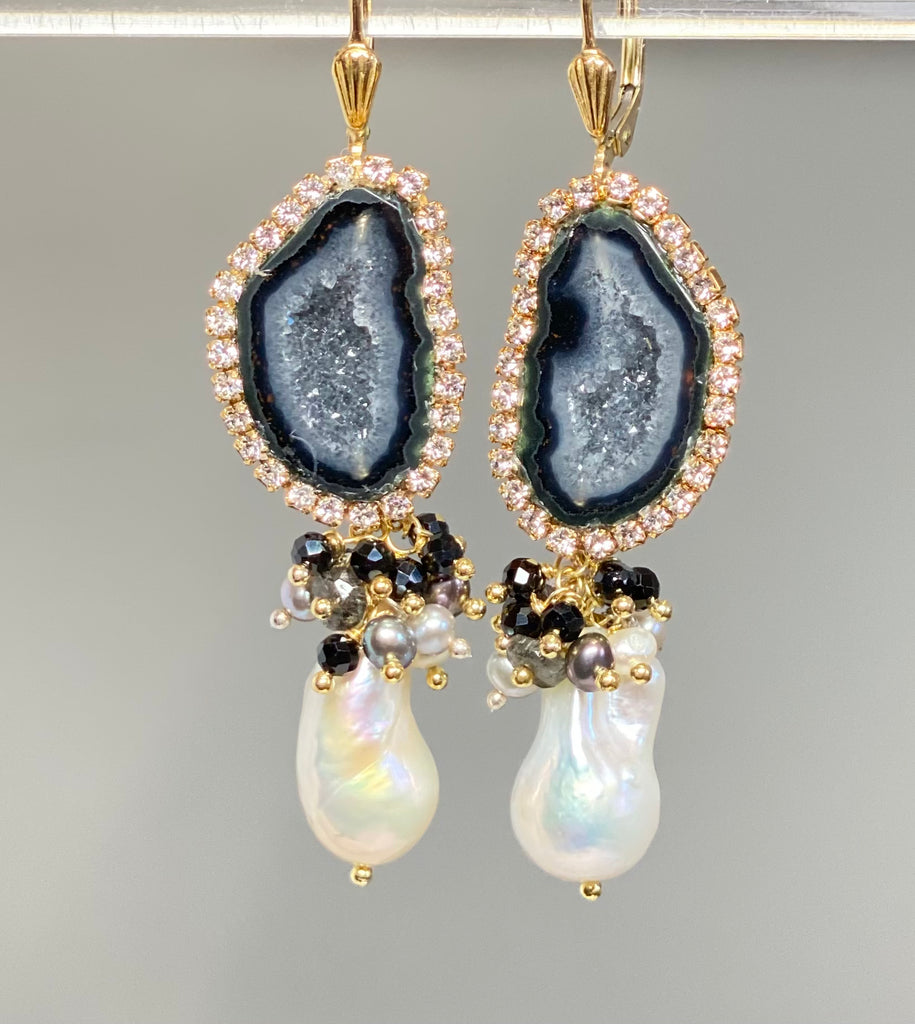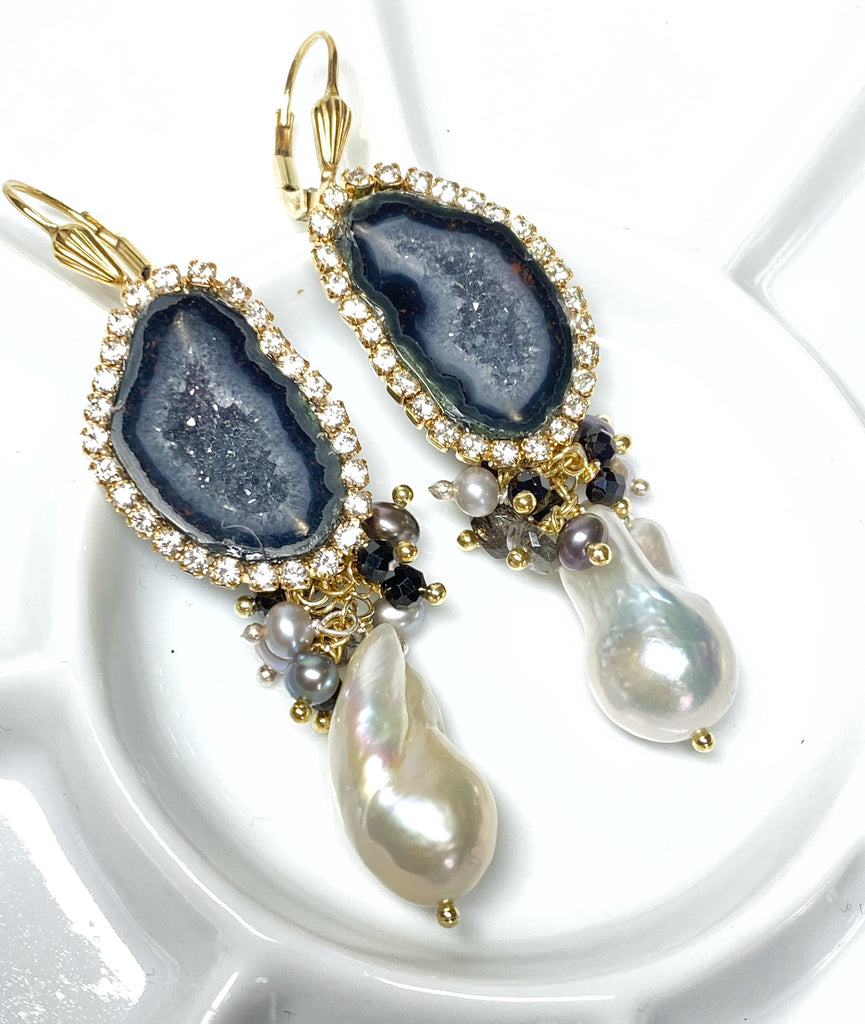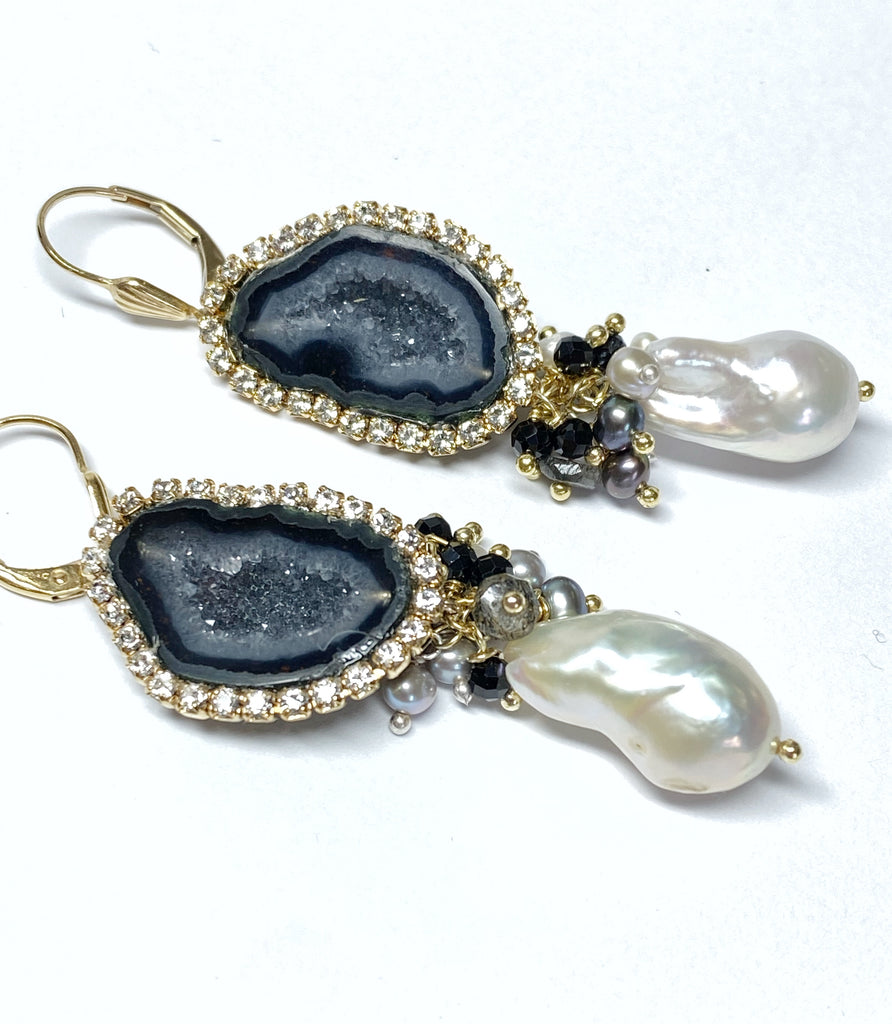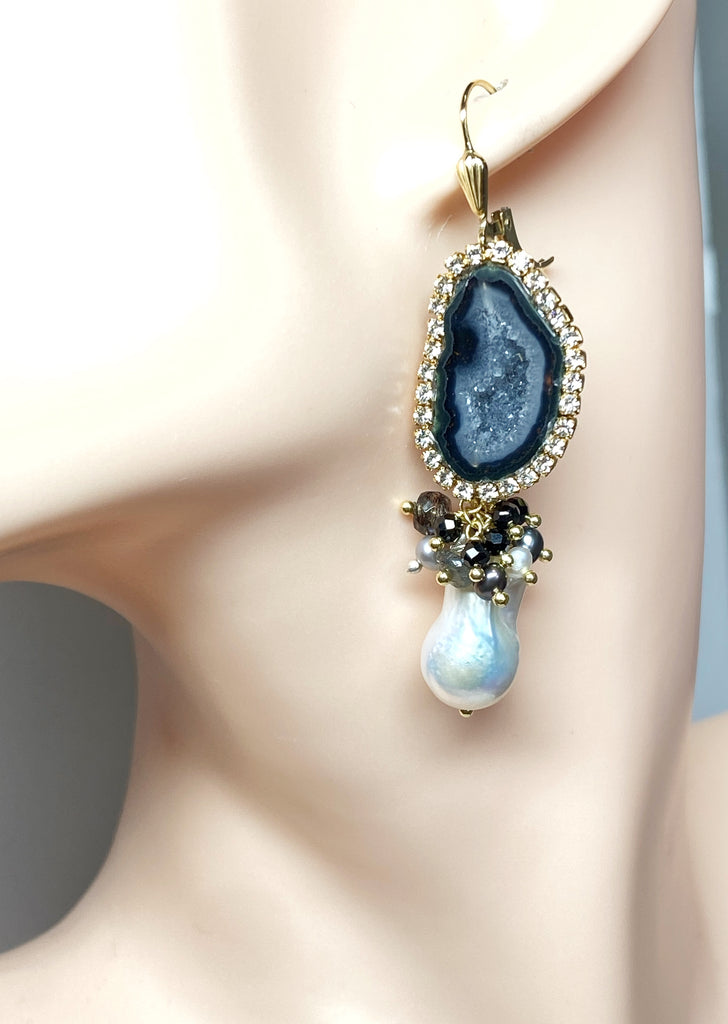 $625.00
$0.00
Tabasco Geode and Baroque Pearl Cluster Dangle Earrings - Black and White
"I received the geode earrings and they are GORGEOUS!  I put them on the second they came, and I didn't take them off until bedtime!" - Ariella G.
 Black tabasco geode slices, with center caverns of grey druzy crystals, sparkle wildly, rimmed in their famous, authentic Austrian crystals (you know the name), to dangle gleaming white baroque pearls.
Clusters of black spinel, black rutilated quartz and tiny freshwater pearls of white, peacock and silvery grey, all mounted on 24kt gold vermeil ball headpins dangle and cascade down over the elegant pearls.  
These earrings are entirely handmade.
These super glamorous earrings will dazzle your onlookers.  The sparkle of the crystals truly rivals that of diamonds, with a much lower price tag.
The geodes measure 25 mm long by 17 mm wide, and total length of the earrings is 2 3/8 inches, including the 14 kt gold filled lever back earrings.
Questions?  Get in touch with me:  CHAT, EMAIL, PHONE.