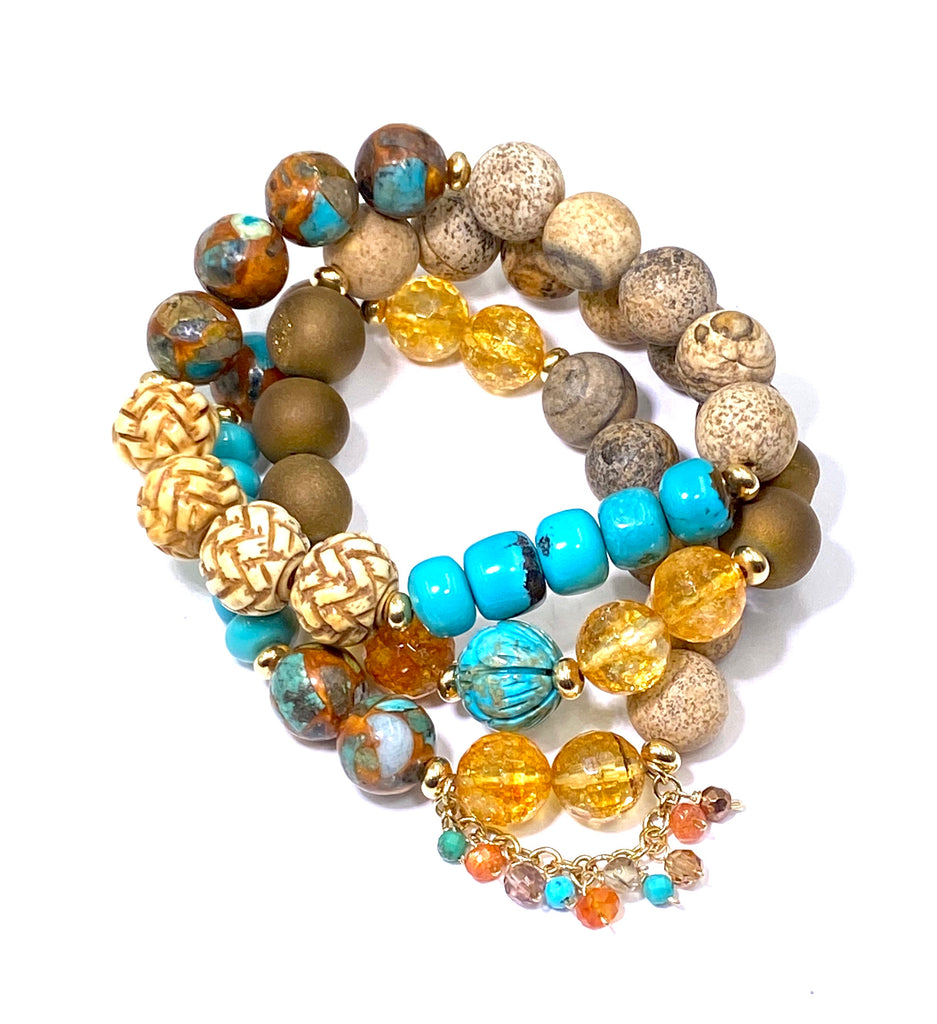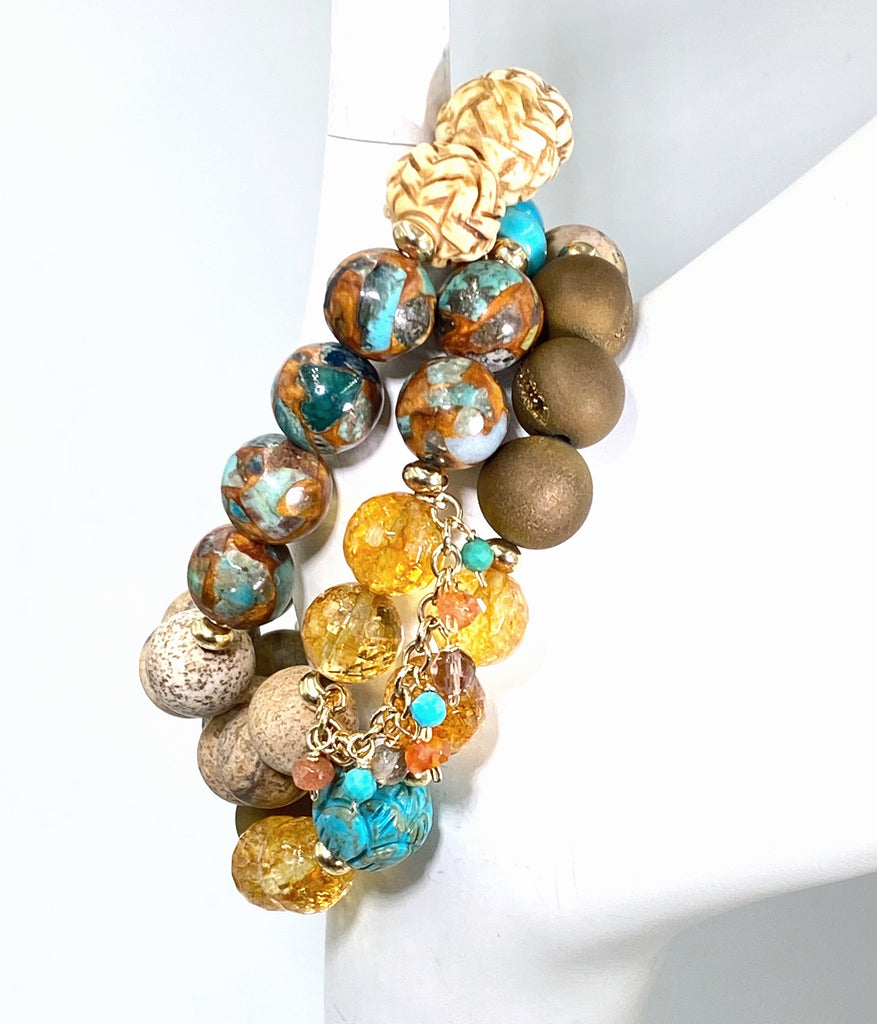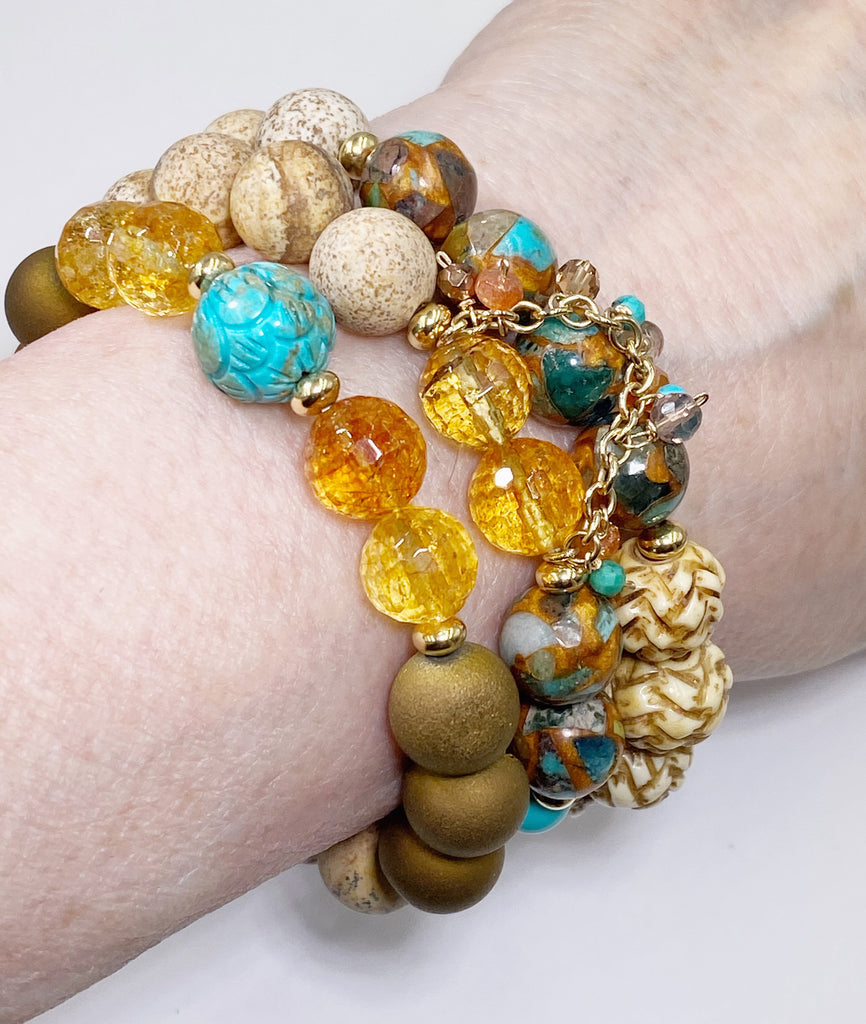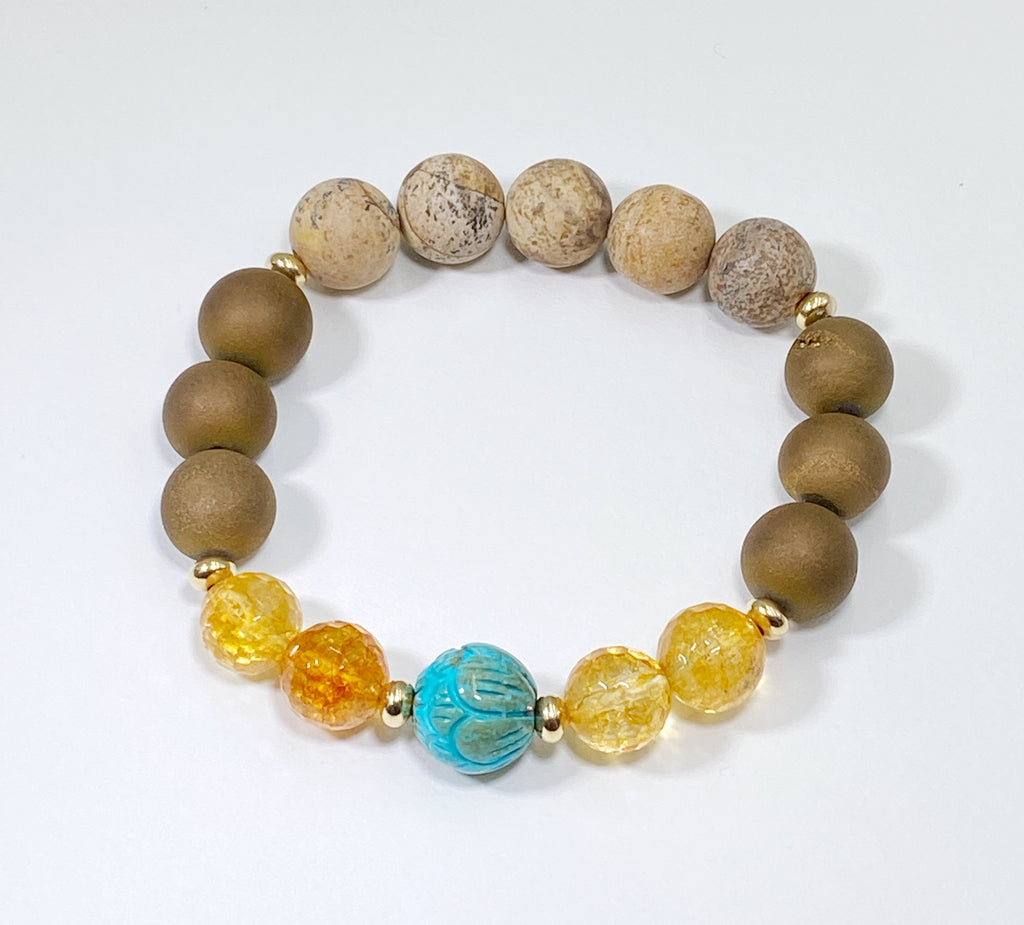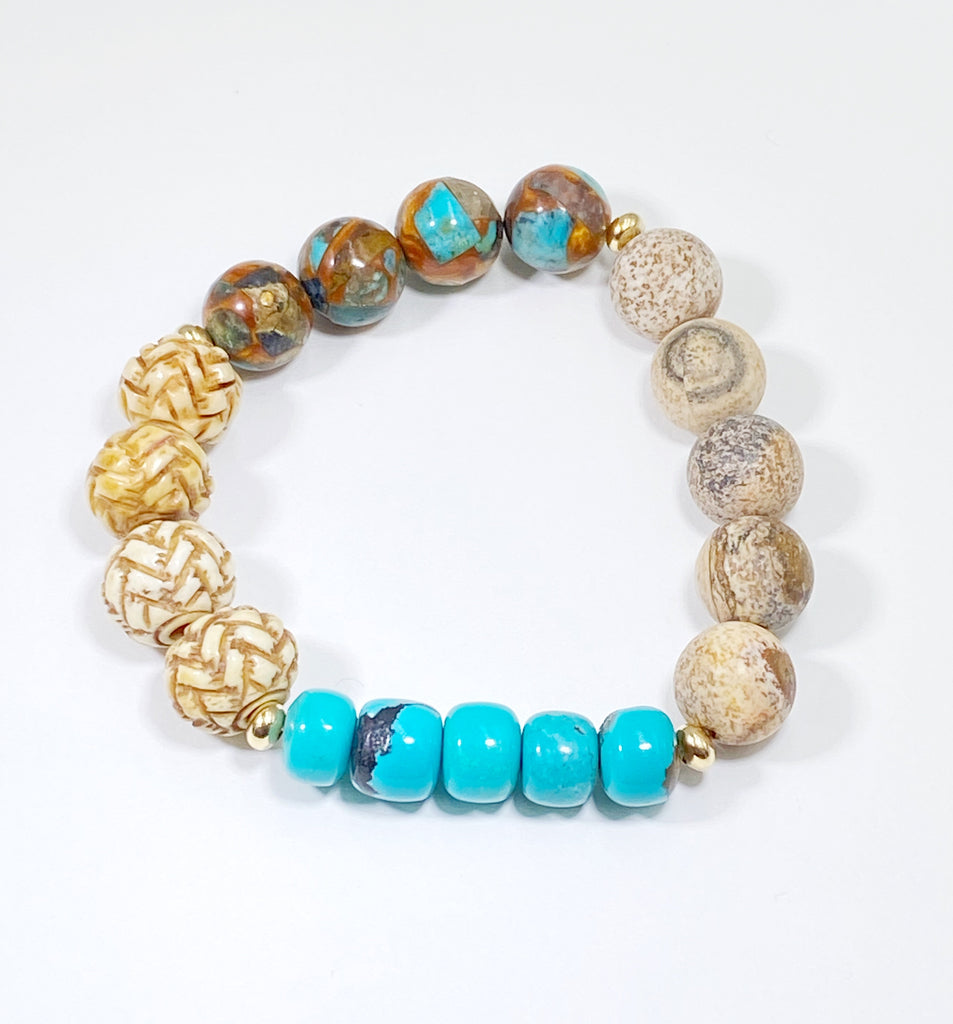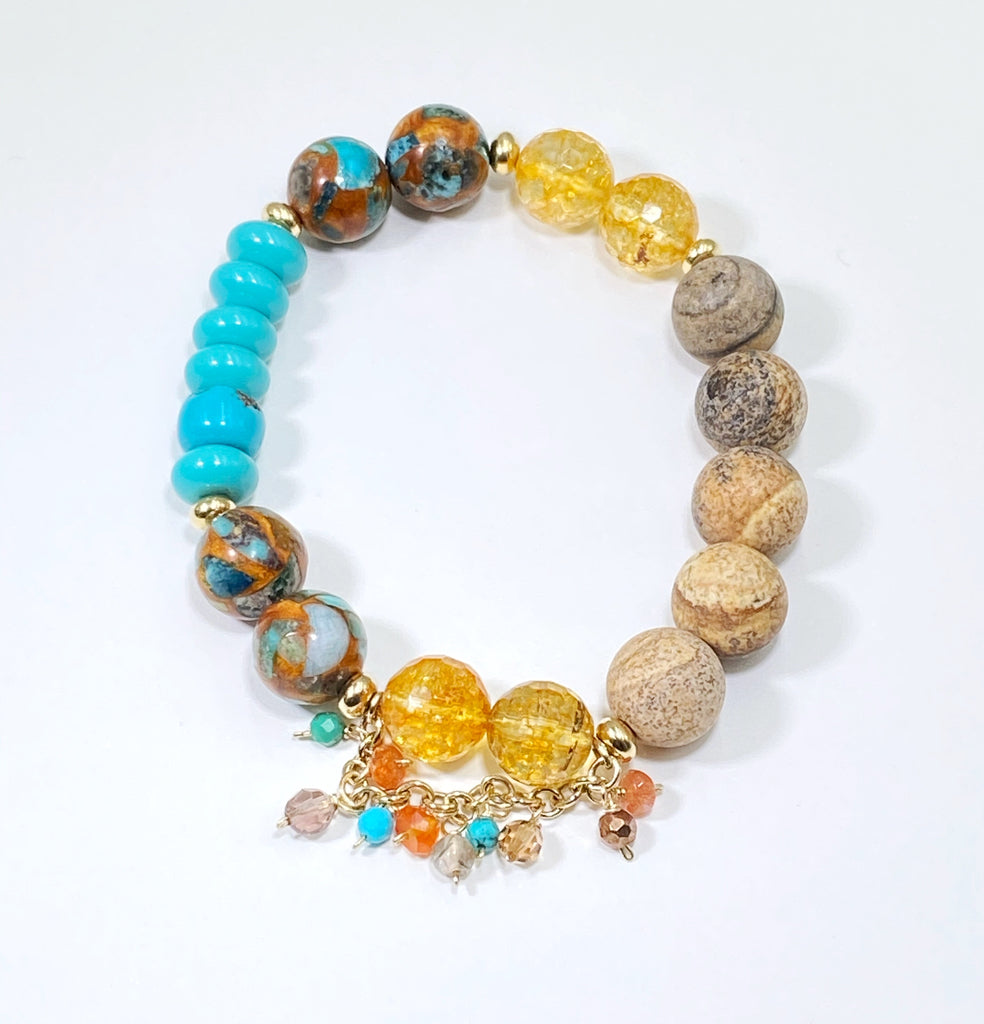 $125.00
$0.00
Set of Three Earth Tones Turquoise Stretch Bracelets
Boho Stretch Bracelets Set of Three Stack Bracelets Yoga Bracelets Friendship Bracelets Bohemian Jewelry in Turquoise and Earth Tones
This is a set of three boho style stretch bracelets combining turquoise and earth tone color beads with gold filled accent beads for a luxe boho look.
One bracelet combines carved bone beads with smooth turquoise beads, speckled riverstone beads and scenic jasper rounds.  Gold filled 14 kt saucer beads add a bit of glamour.
Another bracelet combines the riverstone beads, turquoise and scenic jasper with golden citrine colored beads.  This one has a gold chain dangling gemstones of carnelian, turquoise and more while 14 kt gold filled saucer beads separate sections of the beads.
The third bracelet is centered by a carved genuine turquoise bead and combines the riverstone beads and golden beads with bronze colored druzy beads that have golden sparkling crystals in them.  More 14 kt gold filled saucer beads accent these stunning beads.
The bracelets are strung on two strands of the best quality stretch cord and the knot is epoxied for security.  ROLL ON, ROLL OFF is the correct way to handle these bracelets.  They are so easy to wear, you will love them!
To order the correct size and best fit, measure you wrist snugly and add 3/4 inches to that.  For example, if your wrist is 6 1/4 inches, a 7 inch bracelet will be the most comfortable fit.  If you need assistance, I'm happy to help!  Alternately you can use this link here for directions on how to measure your wrist for these bracelets.
If you know your desired size, please select from the option button below.  If your size is not indicated, please send me a message.