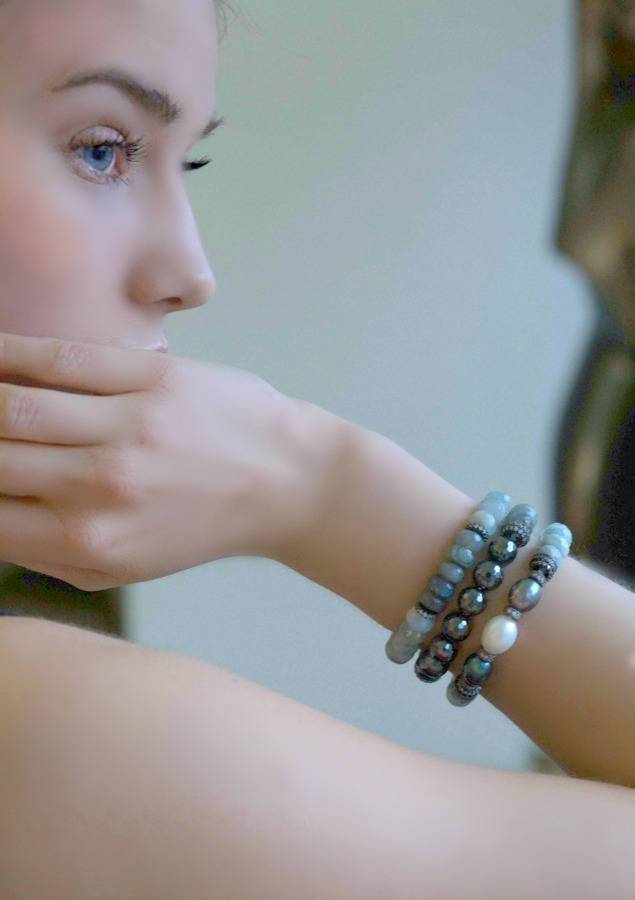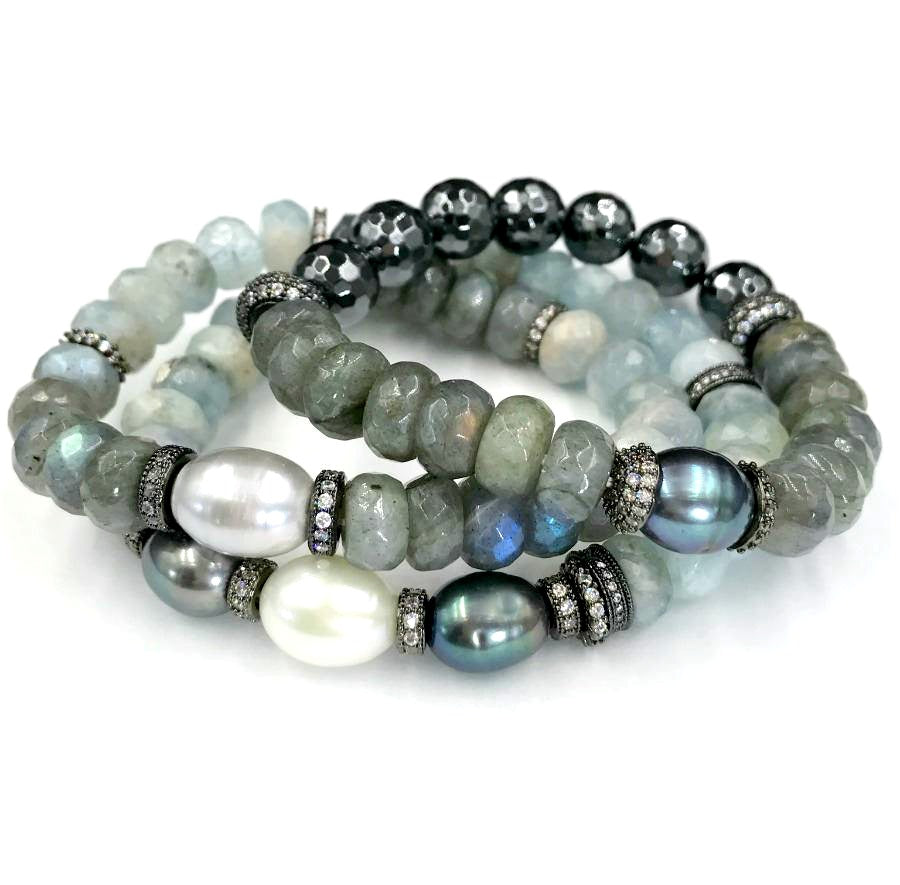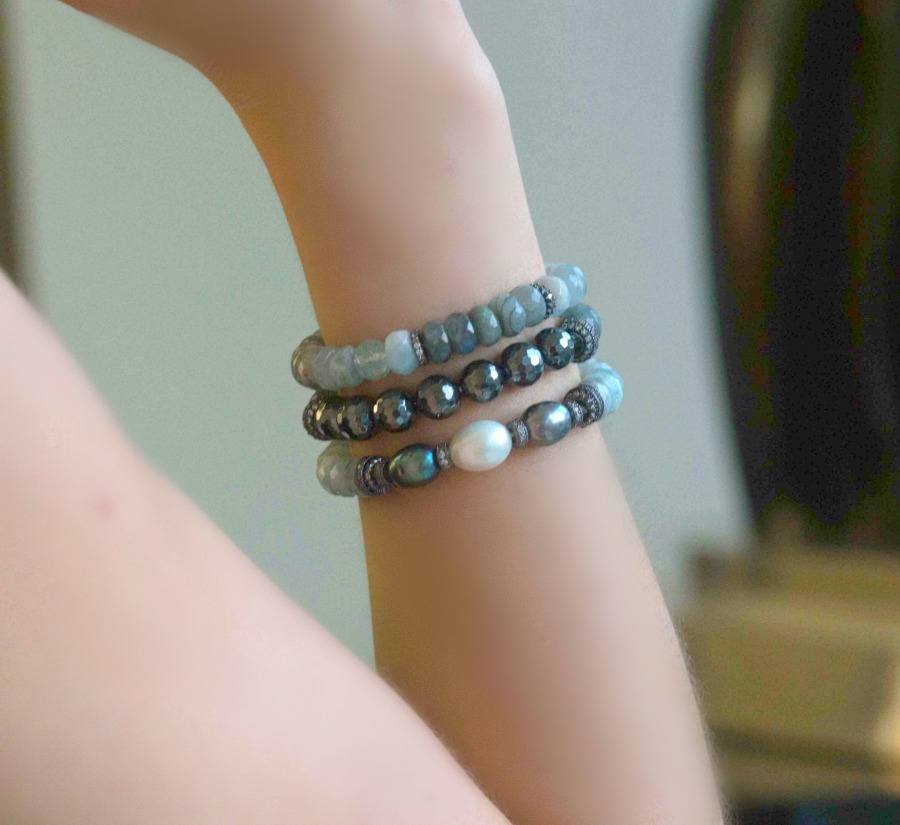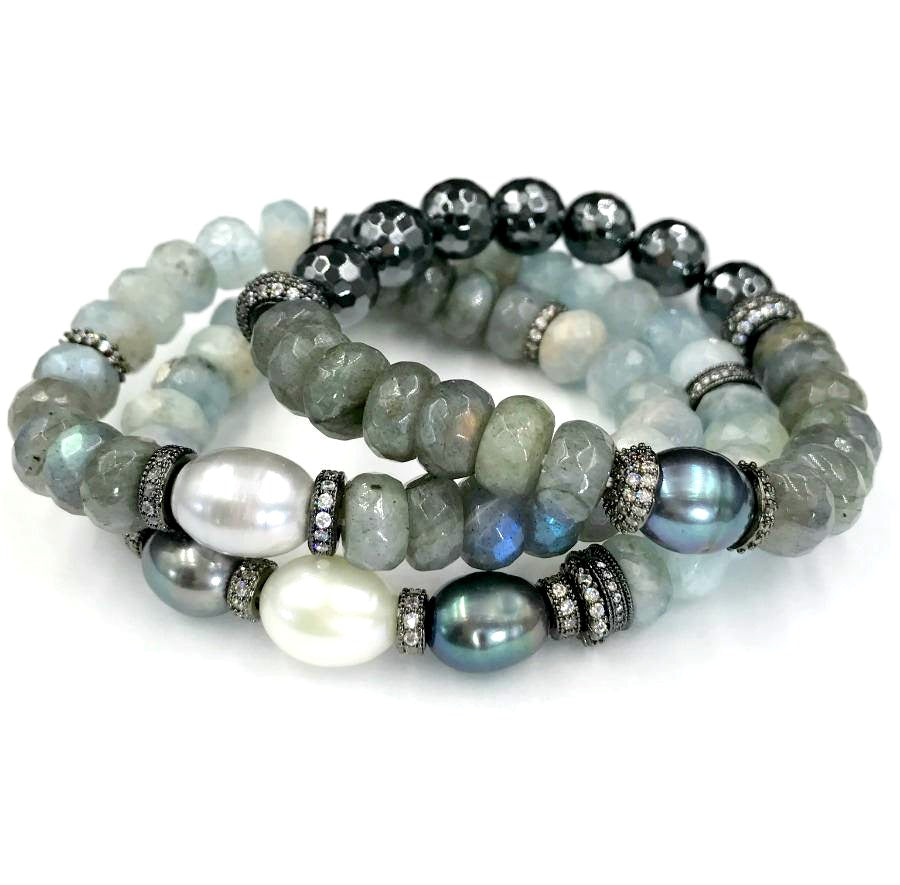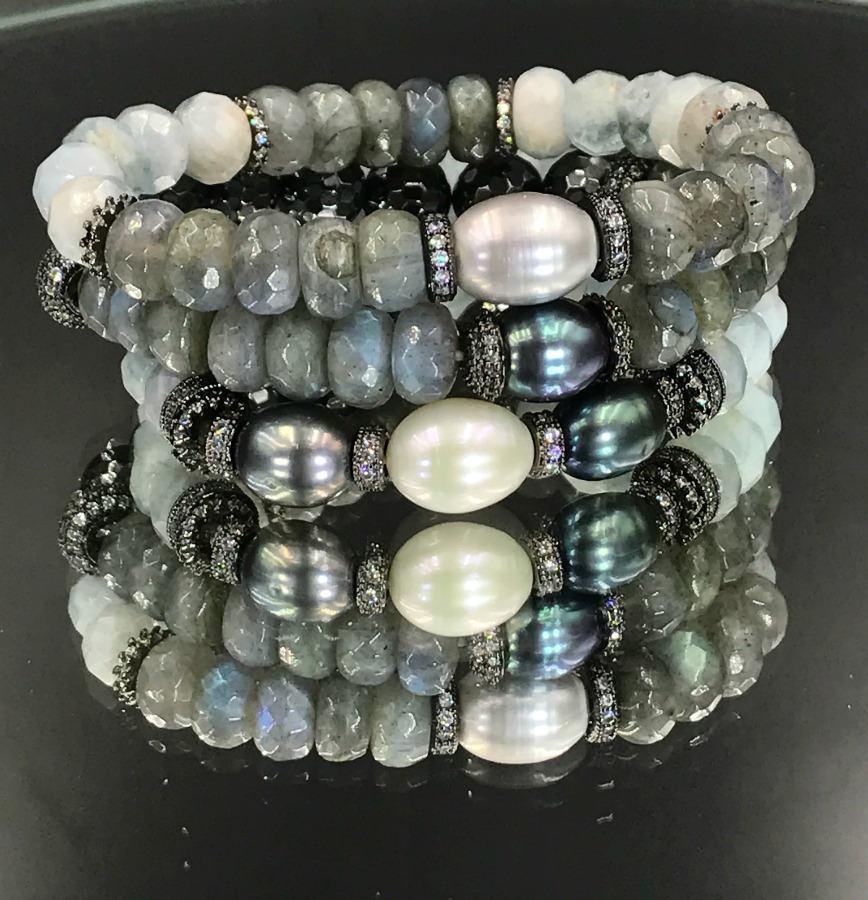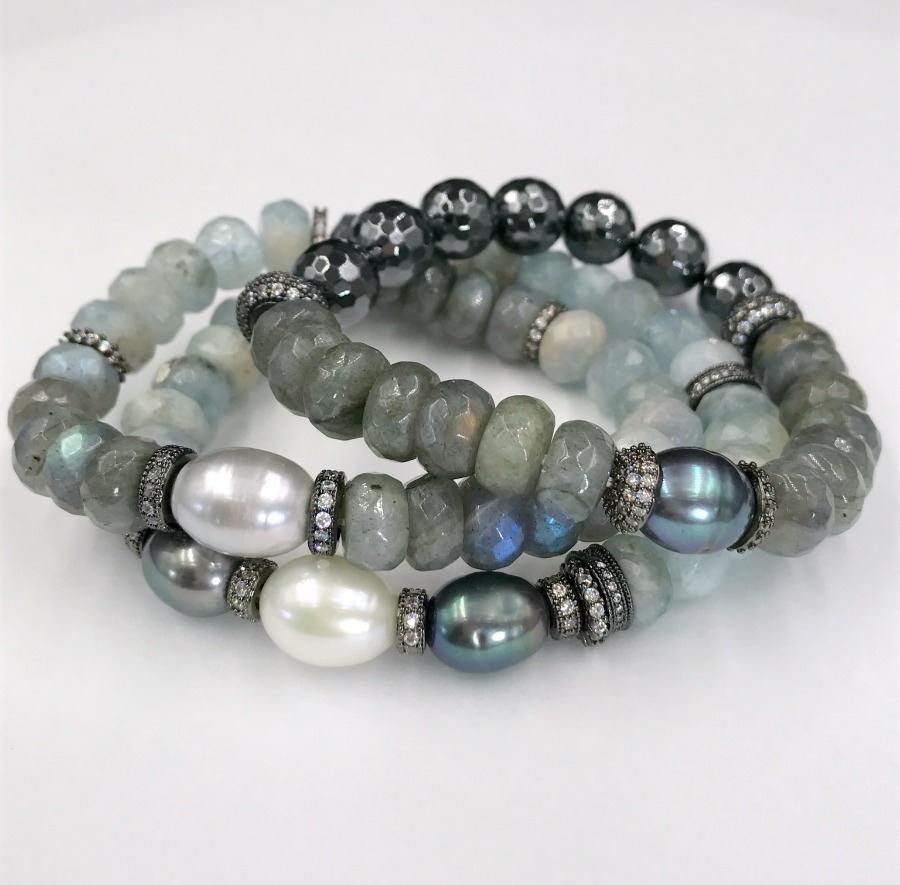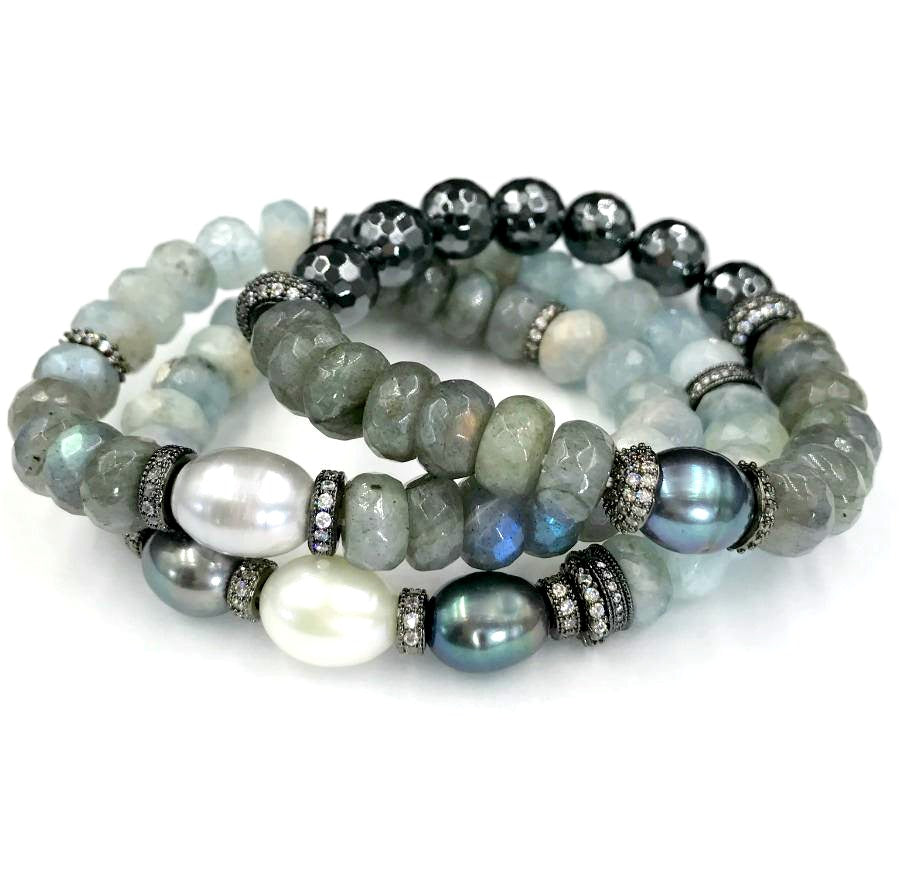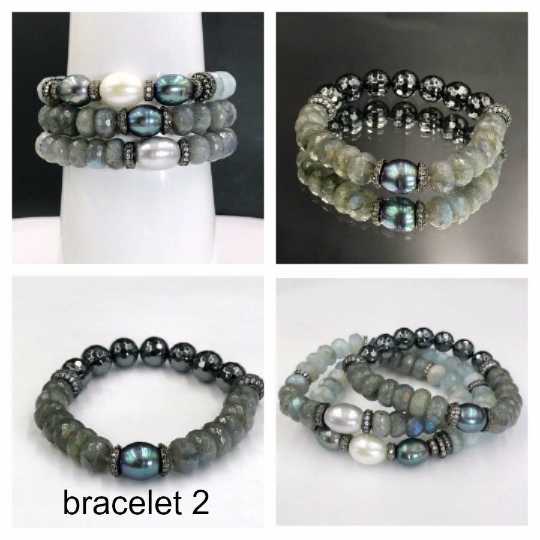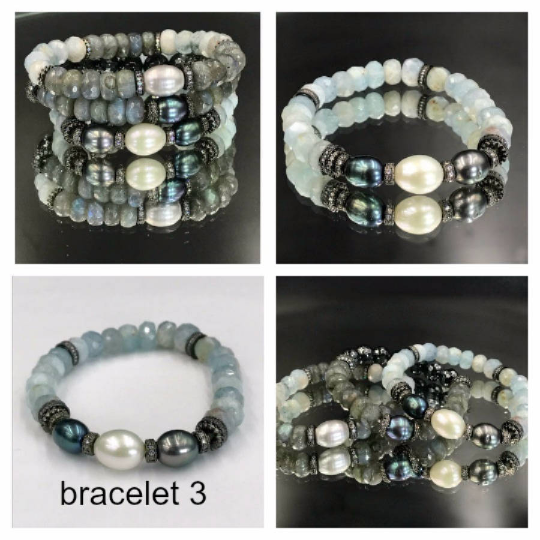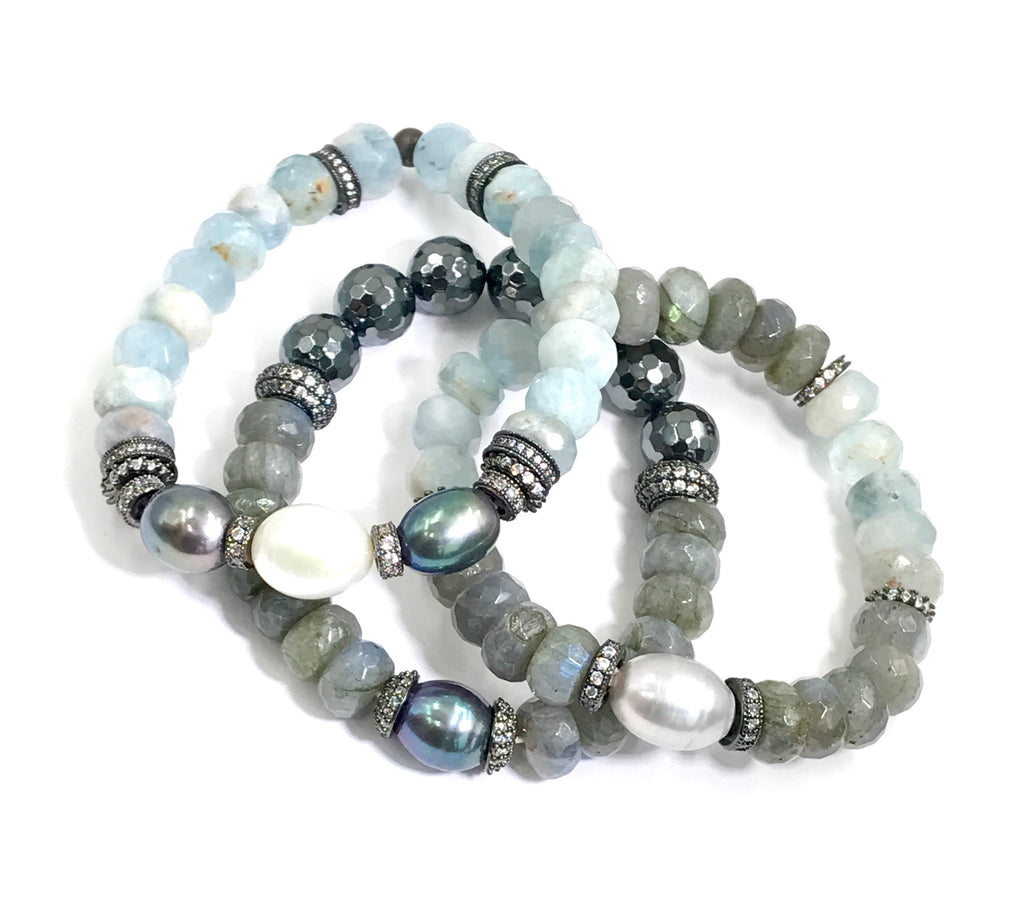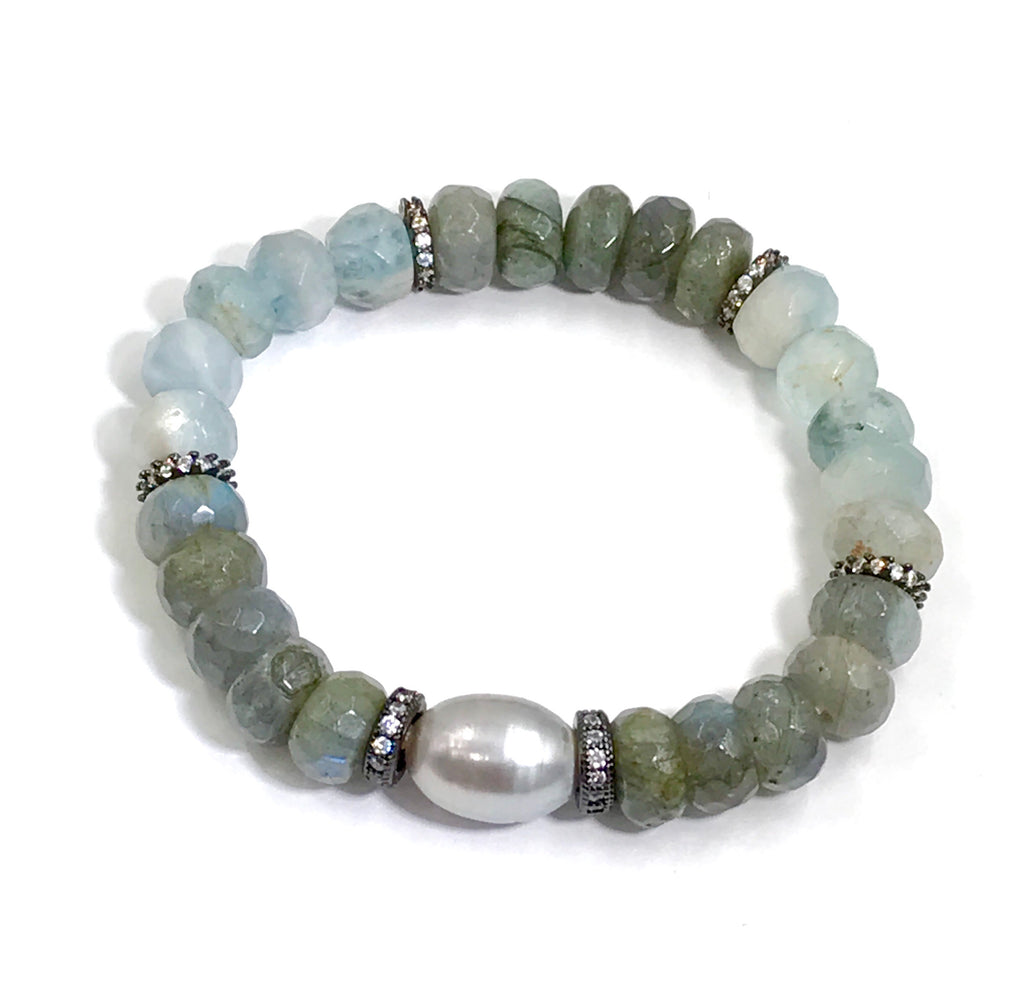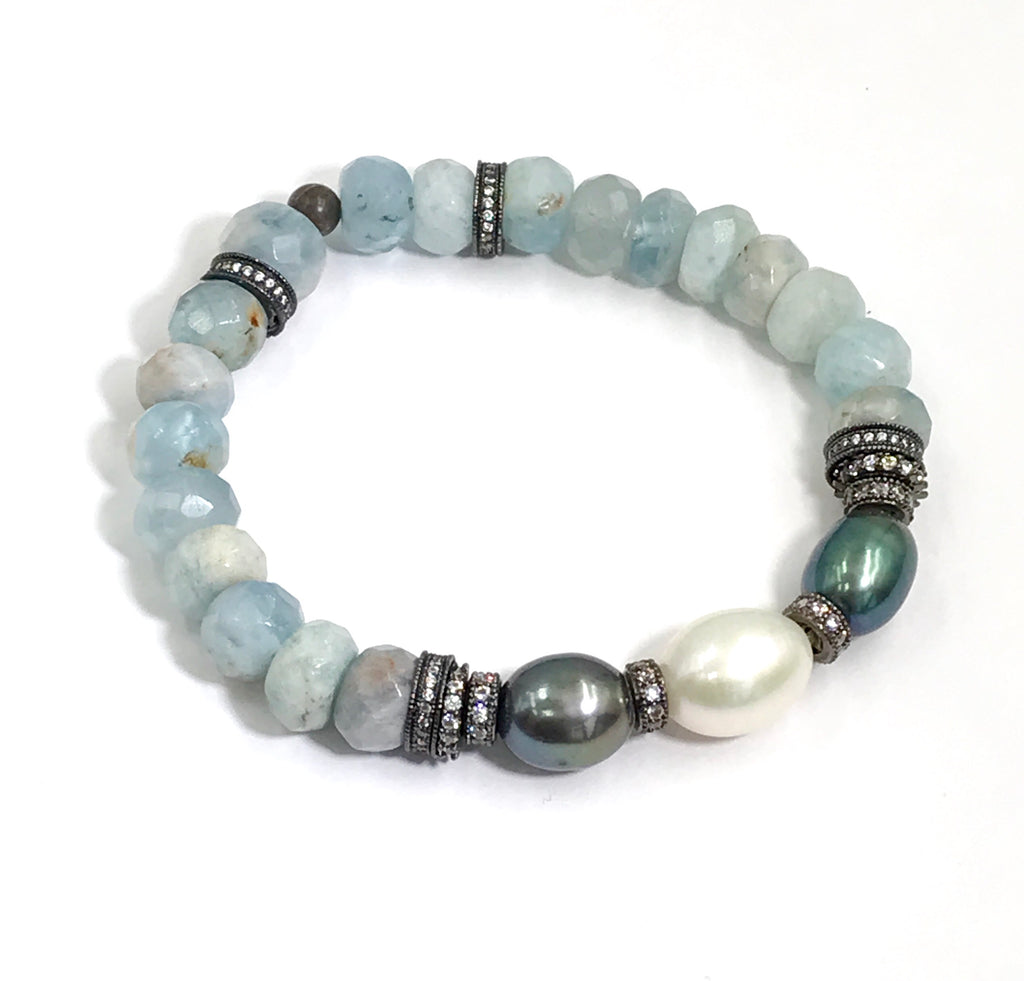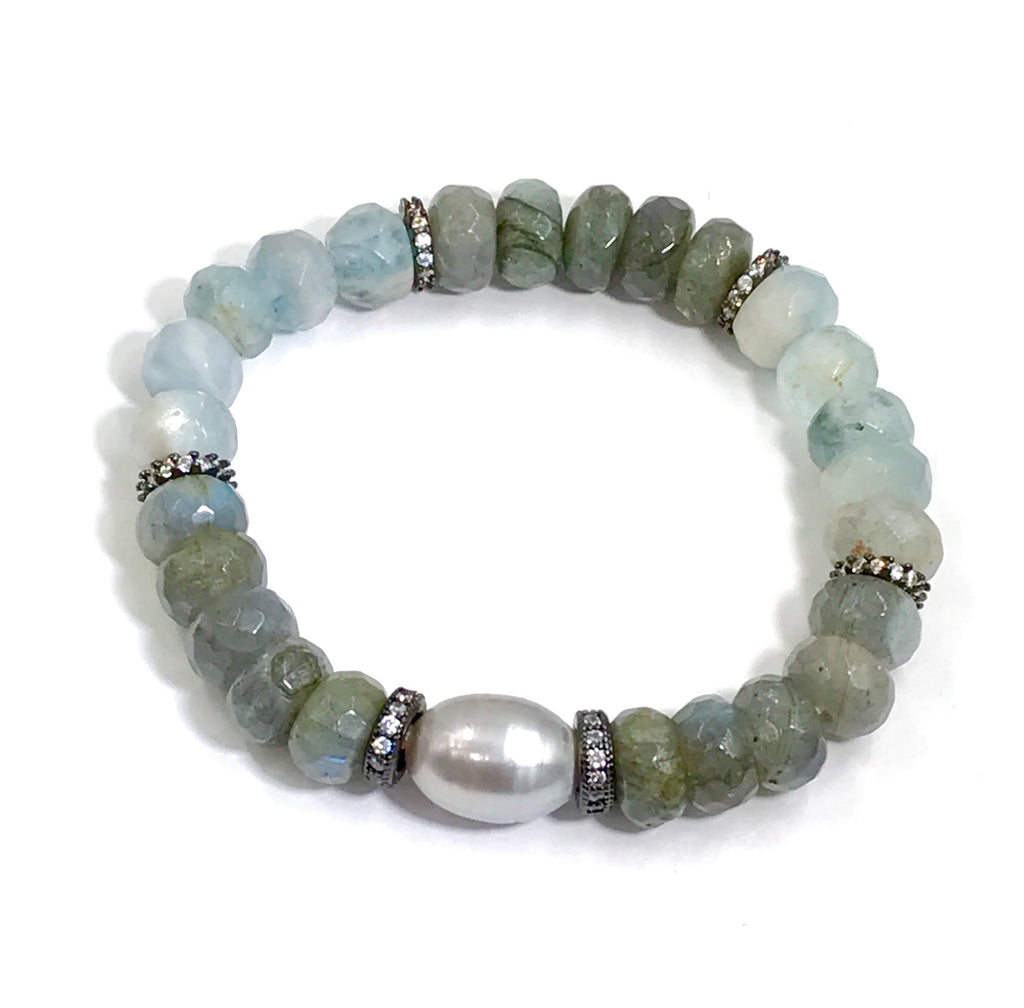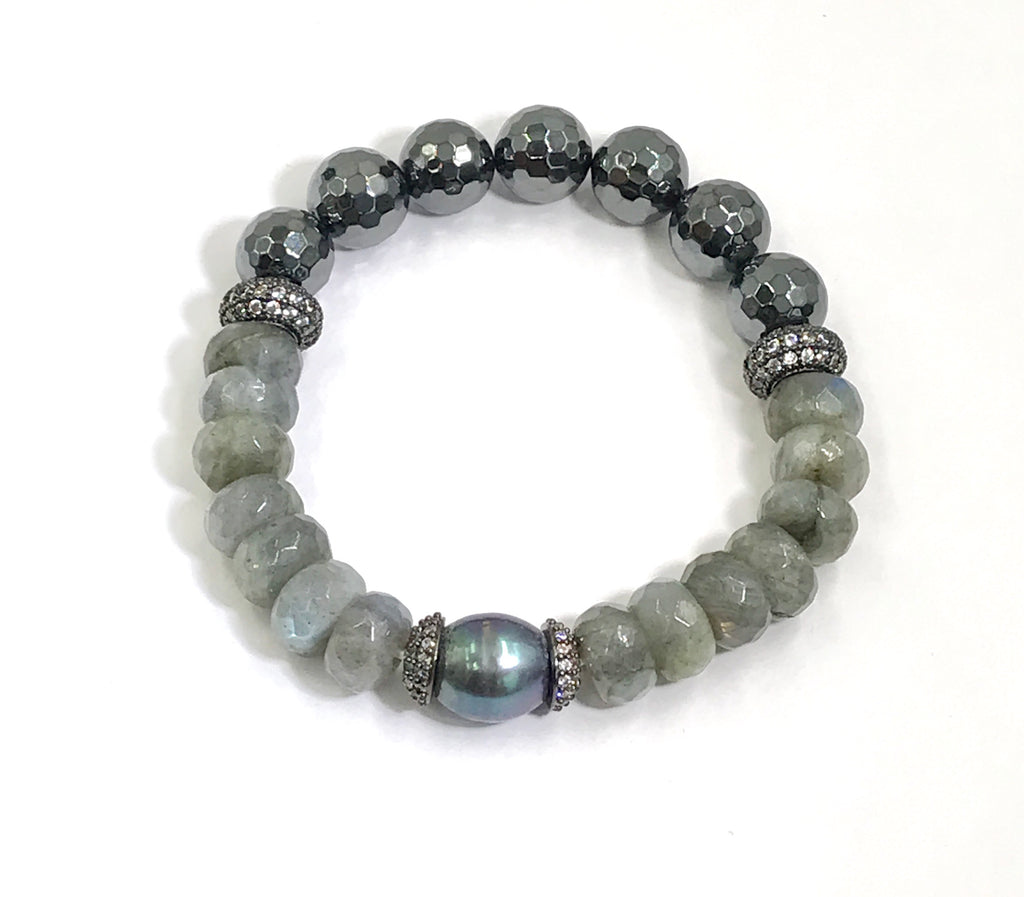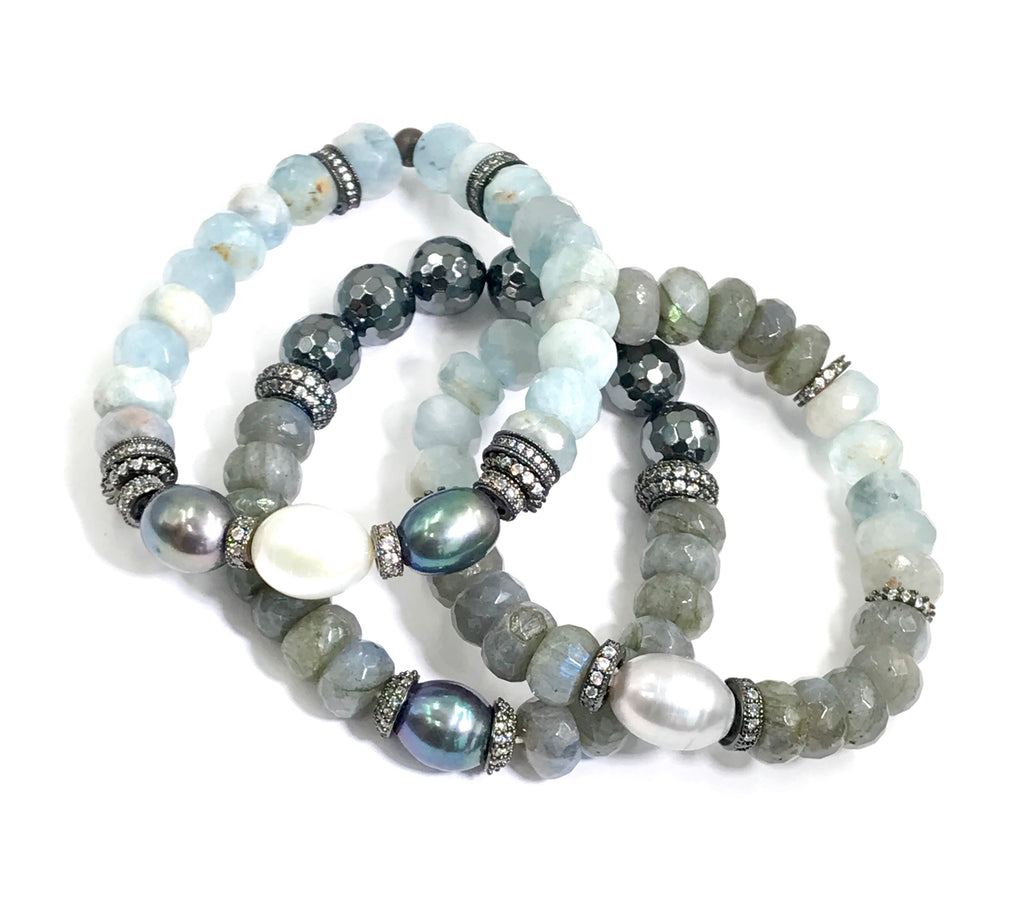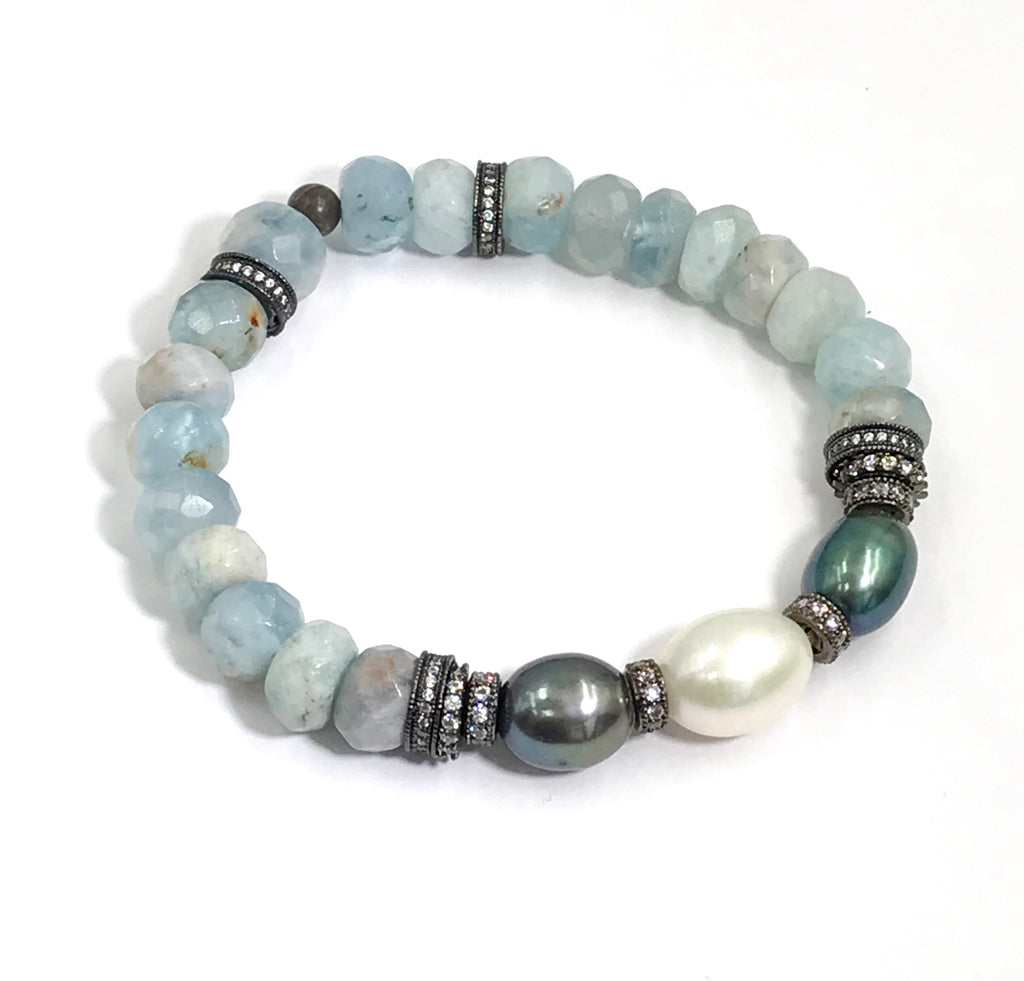 $325.00
$0.00
Aquamarine, Labradorite Gemstone Stack and Stretch Layering Bracelets Set
Stretch Bracelet Set of 3 Stack Bracelet Aquamarine Labradorite Bracelet CZ Bead Yoga Bracelet Stretch Layering Beach Bracelet Boho Bracelet
This listing is for a set of three bracelets comprised of large, natural, blue aquamarine rondelles, 9mm, and large labradorite rondelles, 9mm, and faceted hematite round, 9mm.
These mix with freshwater baroque pearls, 12-14mm, in colors of peacock black, silvery grey and ivory white. These are mixed with fancy oxidized silver pave cz charms and bead, generously spaced in the bracelets for lots of sparkle, drama and bohemian luxe.
The BRACELET 1 features the silvery grey pearl mixing the rondelles of both aquamarine and labradorite - lots of blue flash to complement the dreamy blue aquamarine. Mixed rondelles give lots of sparkle. 
The BRACELET 2 with the dark peacock pearl in Tahitian pearl colors is flanked by stunning, hard to find pave cz bead caps with labradorite rondelles down the sides. Fat cz rondelles separate the faceted hematite beads around the back from the labradorite. 
The BRACELET 3 features all aquamarine faceted rondelles from the same strand as the others. A large ivory pearl, 14mm, centers two peacock pearls mixed and flanked by groups of the oxidized cz rondelles in mixed sizes for lots of urban chic sparkle! Just beautiful.
See the video in picture 2.
All are strung on the strongest professional grade stretch cord, knotted and epoxied to be durable.  ROLL ON, ROLL OFF.
Please choose your size from the drop down menu or contact me through CHAT MESSAGE if you need a different size.