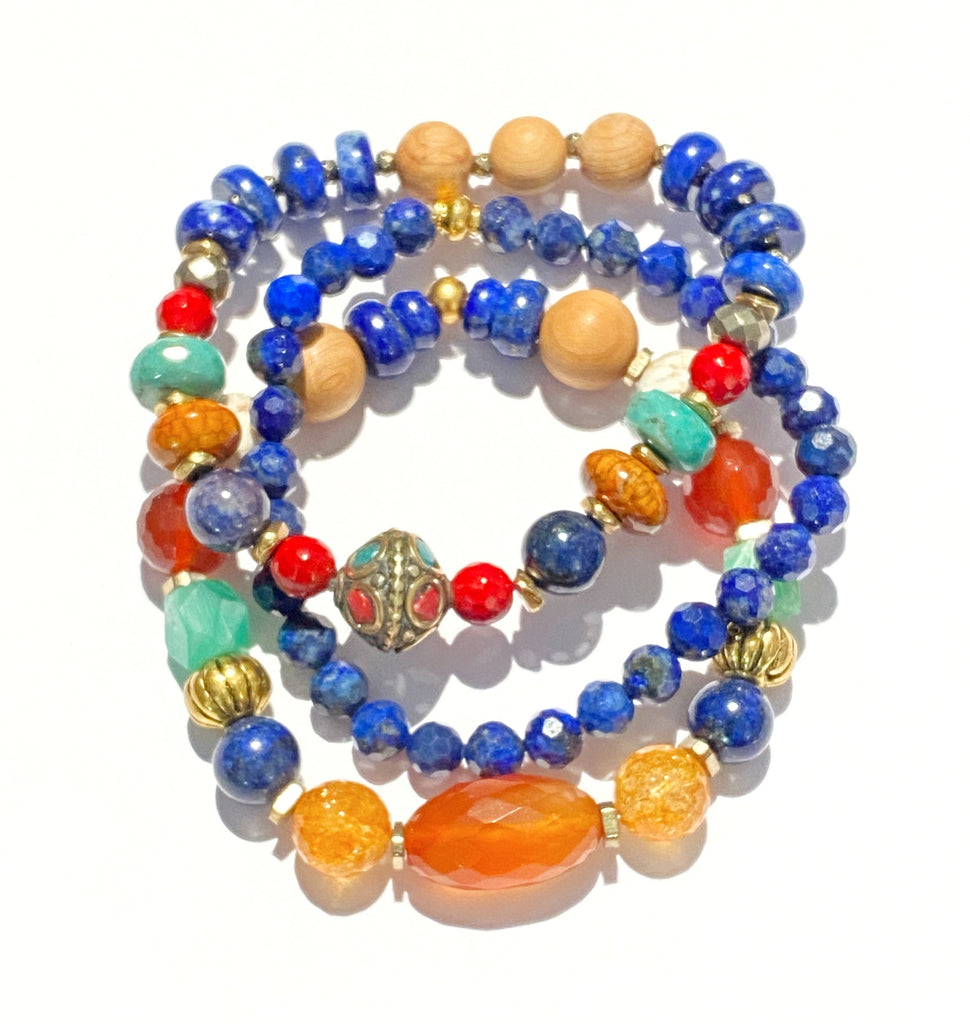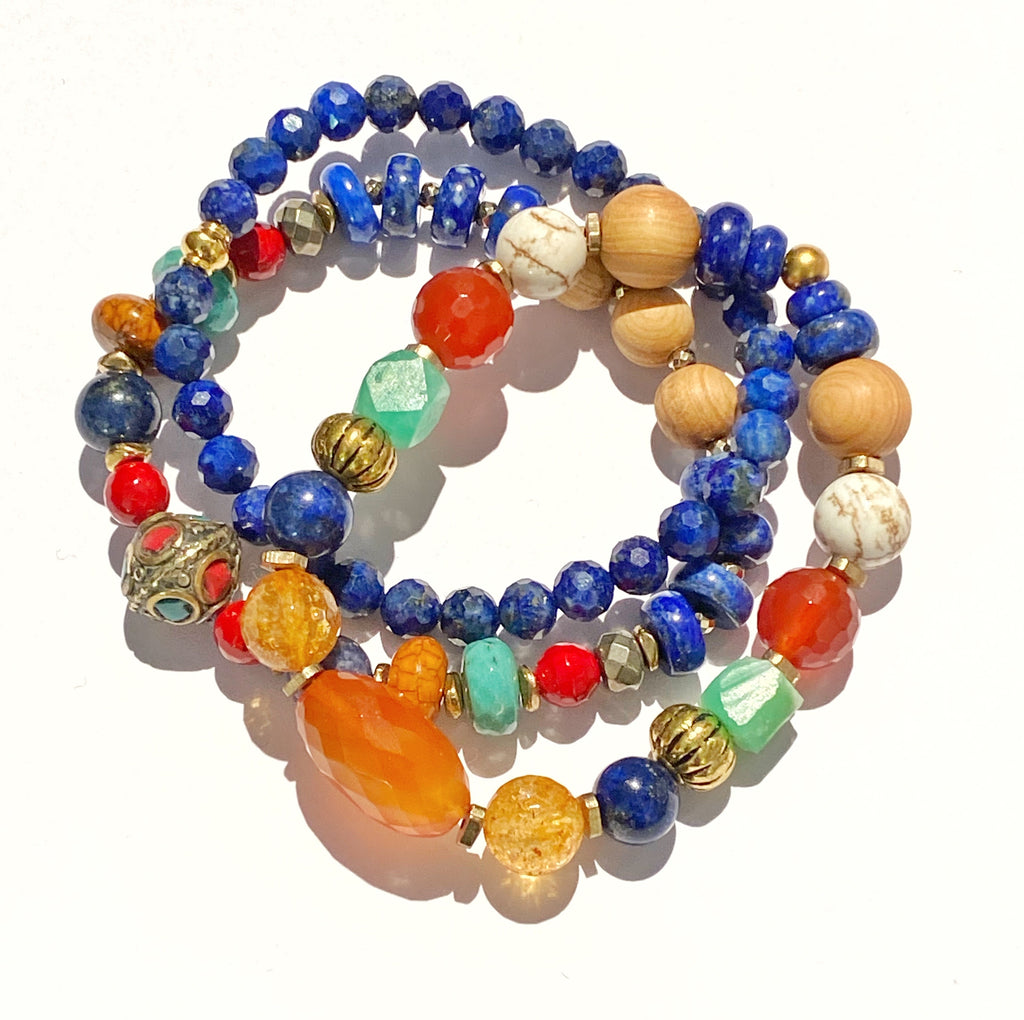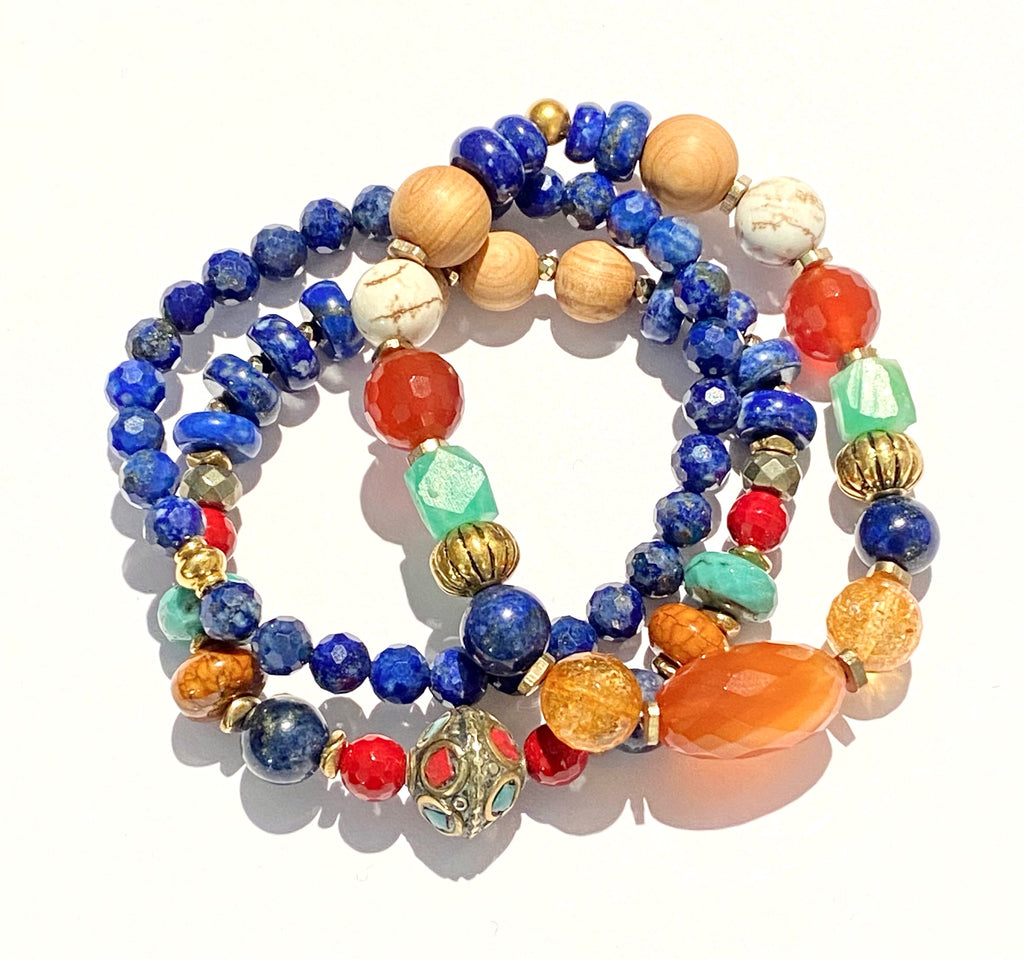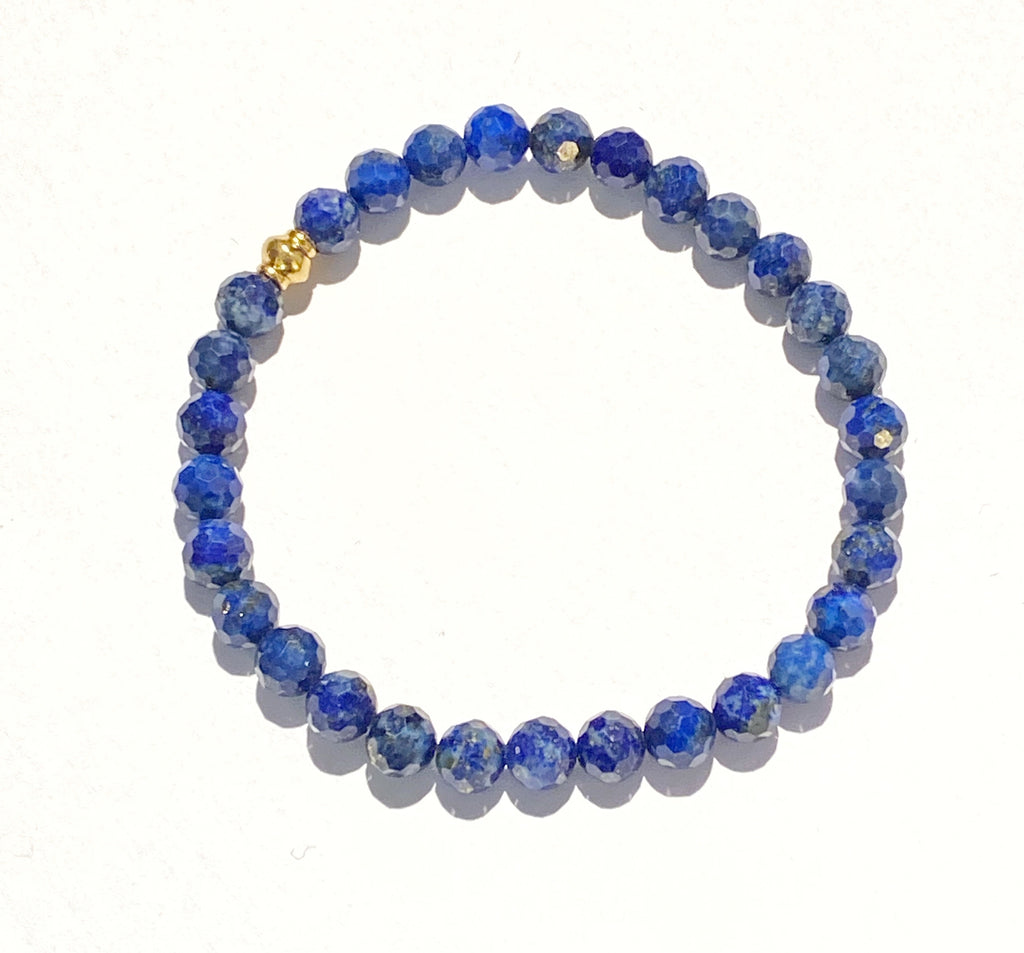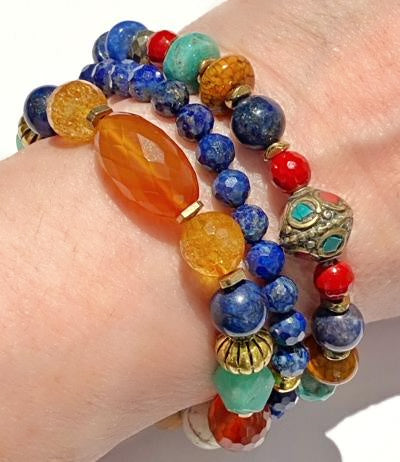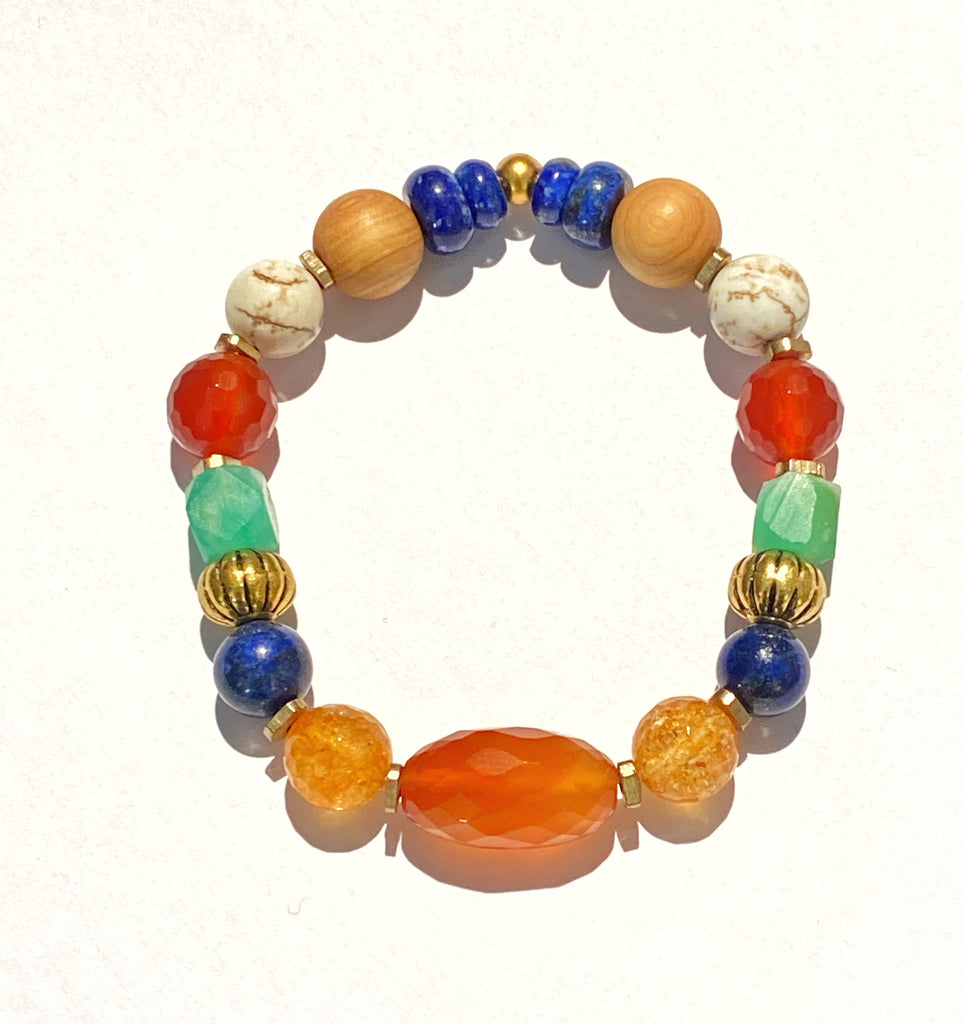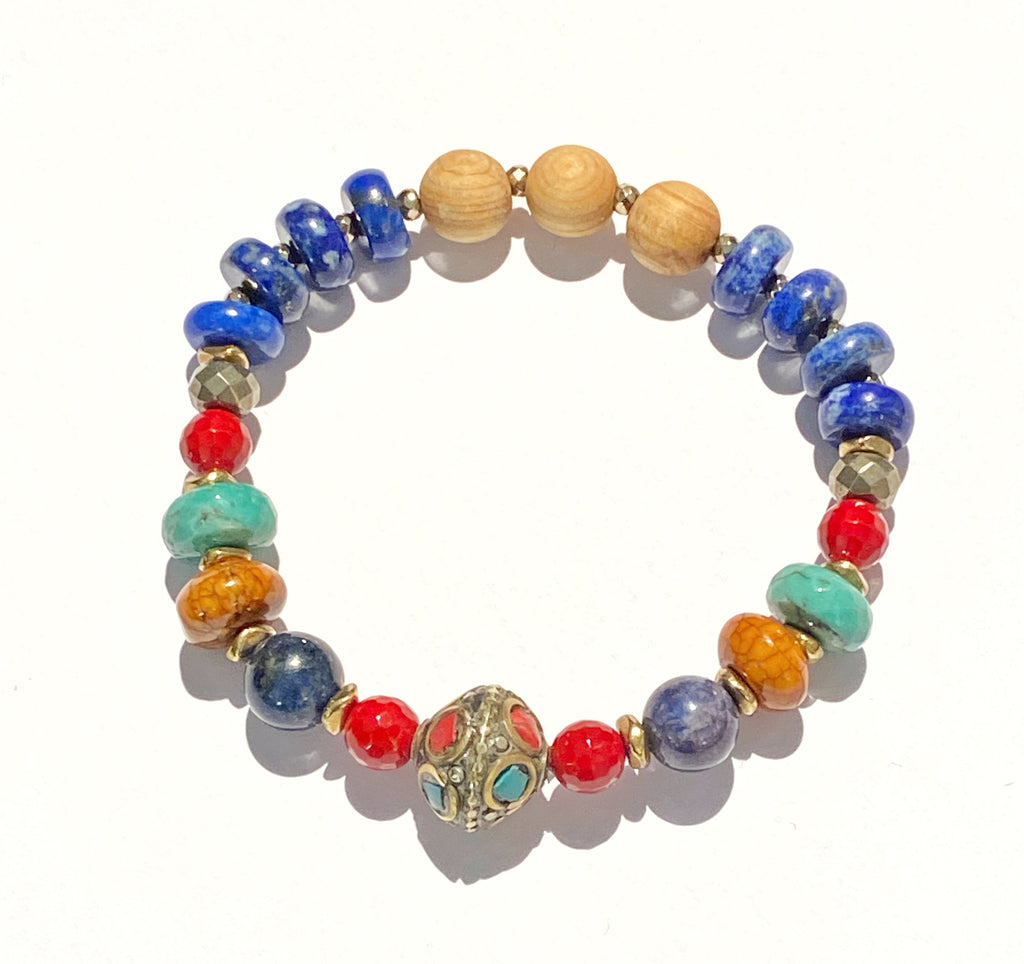 $155.00
$0.00
Stacking Bracelet Set of 3 Blue Lapis Chrysoprase Carnelian
This is a set of three stretch stacking bracelets featuring blue lapis, carnelian, crysoprase, howlite, sandalwood and more.
There are also accents of coral, pyrite, green Peruvian opal, citrine and an inlaid Tibetan bead.  Accents of brass spacers, hematine and embossed metal beads complete the casual bohemian look.
All bracelets are strung on double strands of the top quality stretch cord and knotted and epoxied for extra security.  Always ROLL ON, ROLL OFF.  
Wear these together and or mix with more from your own collection of bracelets.
This set measures 7 inches long, and will fit a wrist approximately 5 3/4 to 6 1/4 inches in length.  
Questions?  Contact me via CHAT.