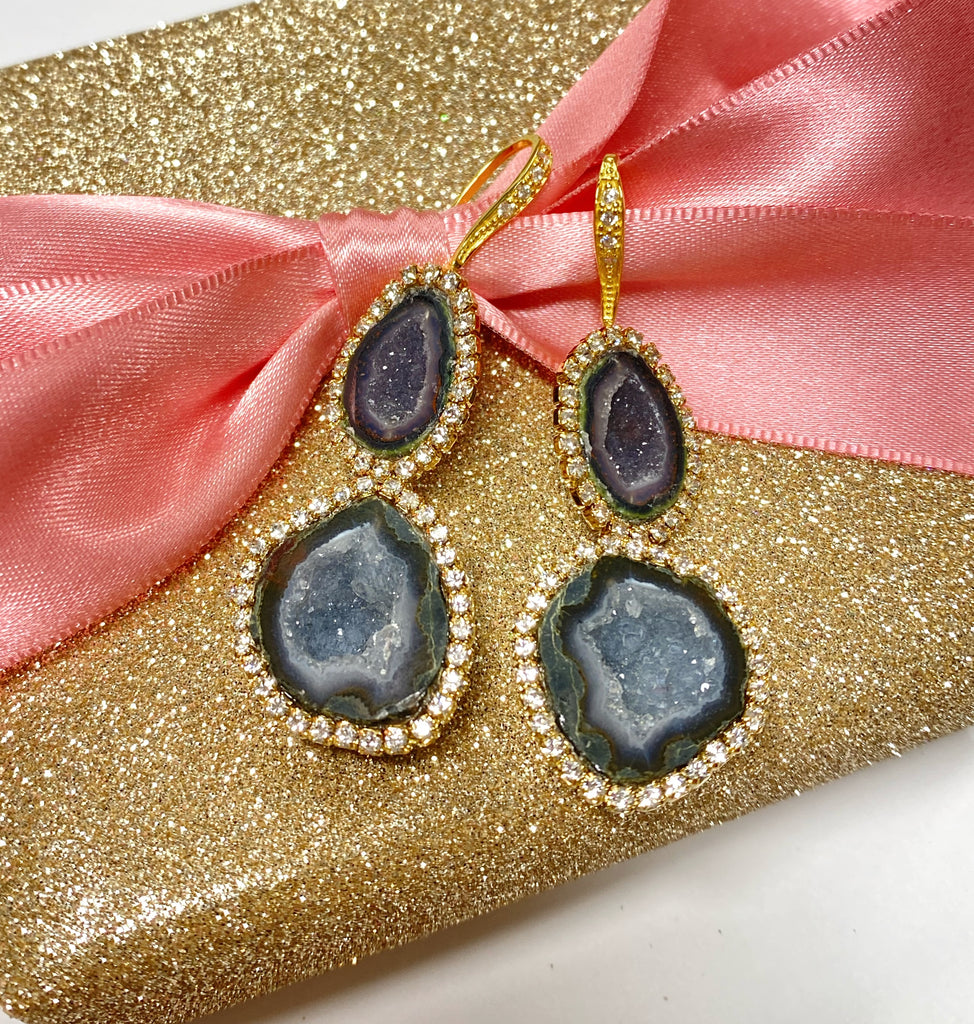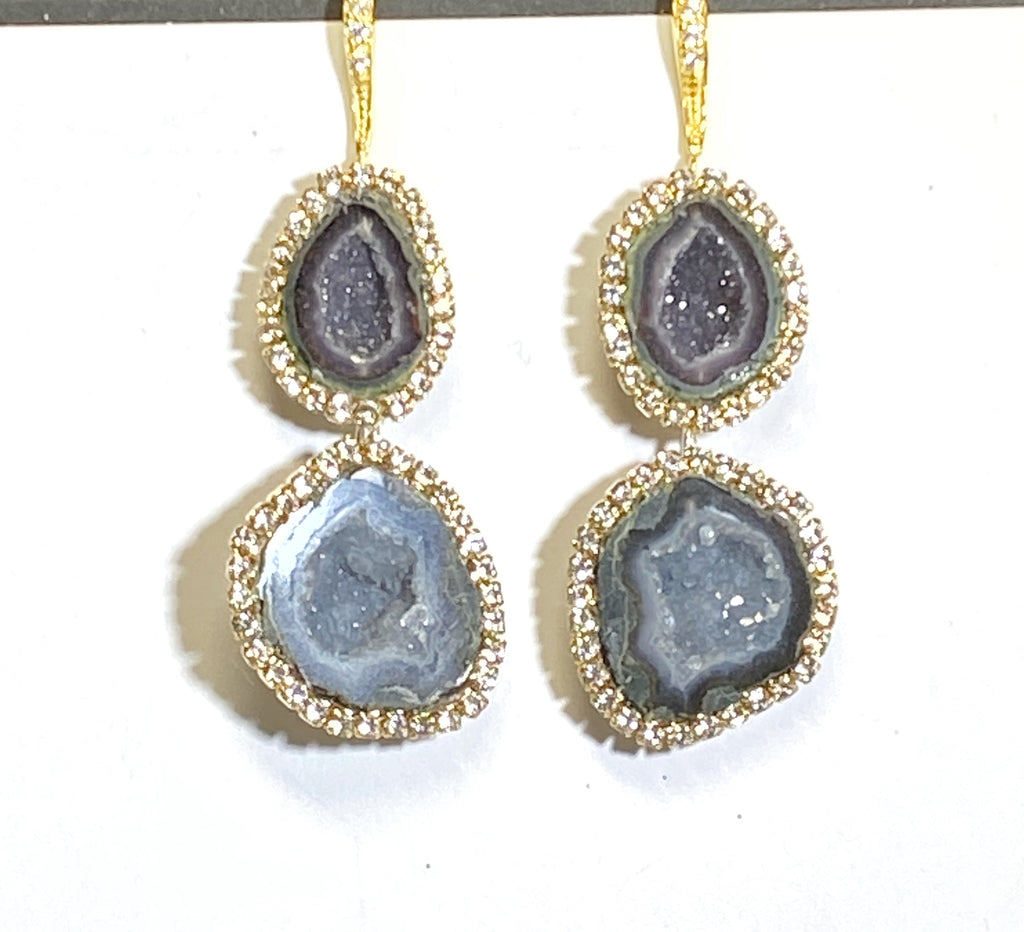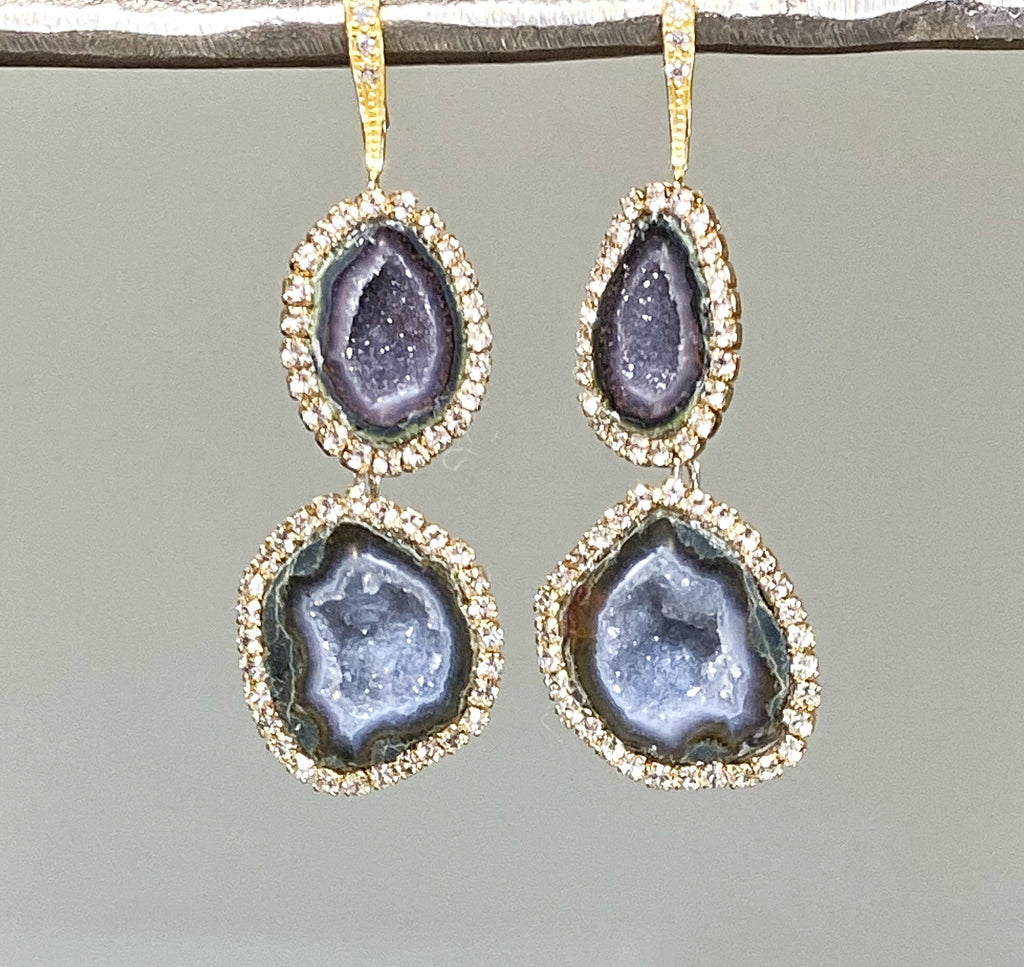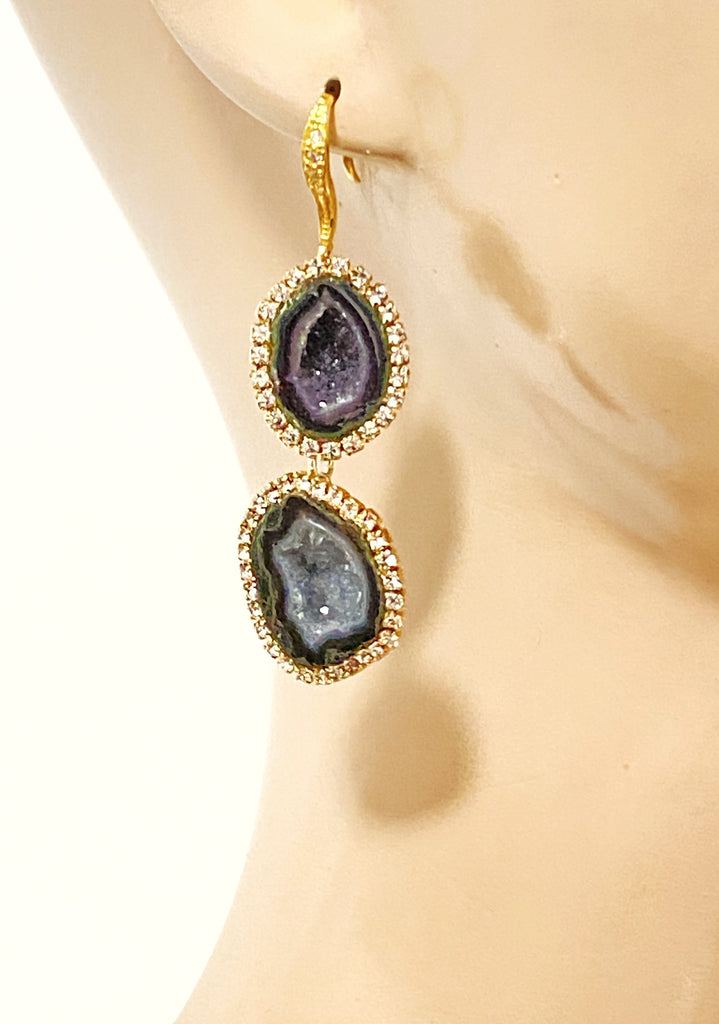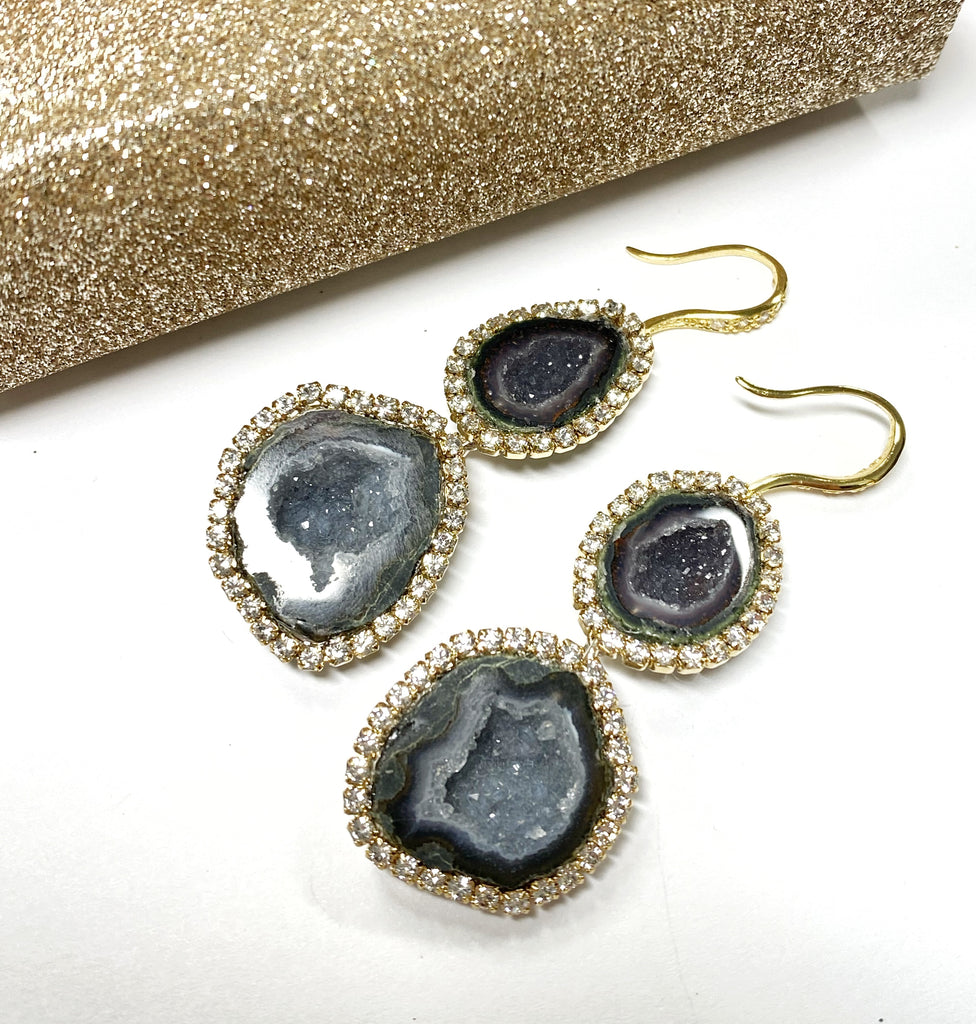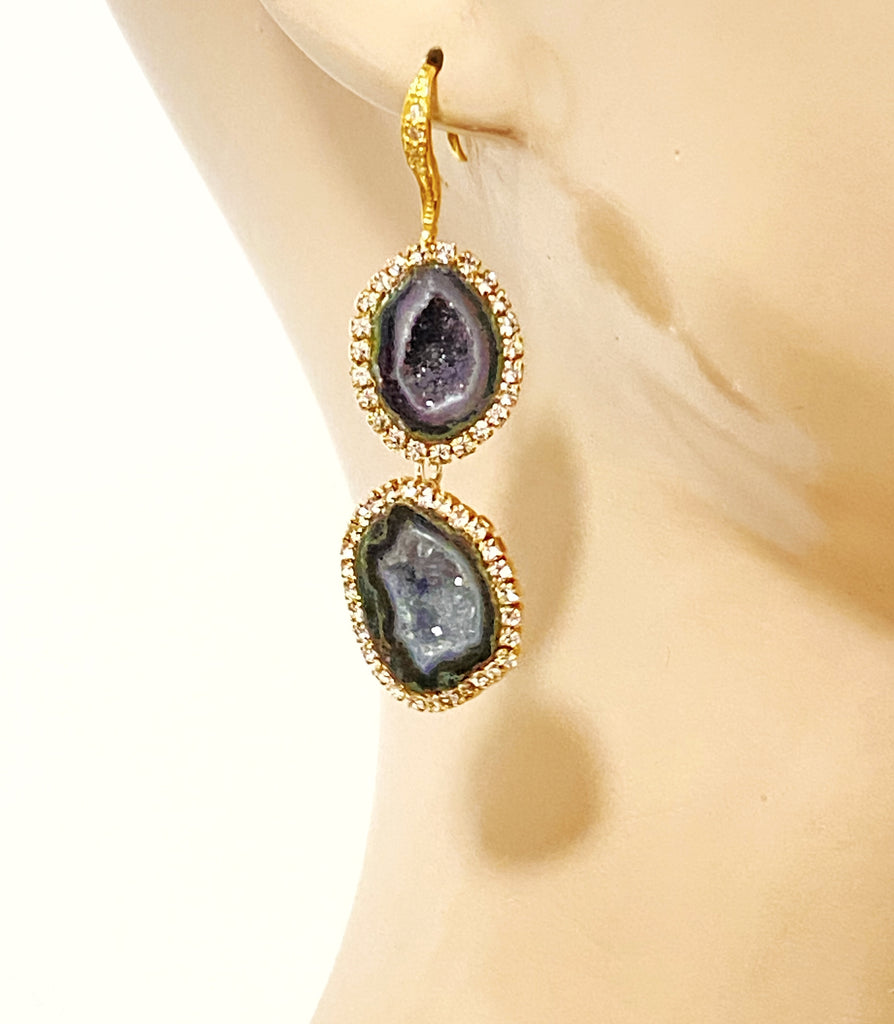 $635.00
$0.00
Silvery Gray Tabasco Geode Double Dangle Earrings Diamond Look
Grey tabasco geode slices double dangle to create these dazzling raw druzy crystal earrings.
The geode are rimmed in genuine Swarovski Elements crystals that have a sparkle that rivals diamonds.  Many purchasers prefer their sparkle to actual diamonds!
The lower geode measures 23 mm x 20 mm and has light silvery gray crystal saucers.
The upper geodes measure approx. 20 mm x 16 mm, and they are a darker grey druzy saucer.
Total length of earrings including pave crystal vermeil French hook earrings is 2 1/4 inches.
These are lightweight and their sparkle literally will turn heads!
Shown with our rose gold glitter gift wrap!
Questions?  Get in touch via CHAT, EMAIL or PHONE.  Happy to assist.