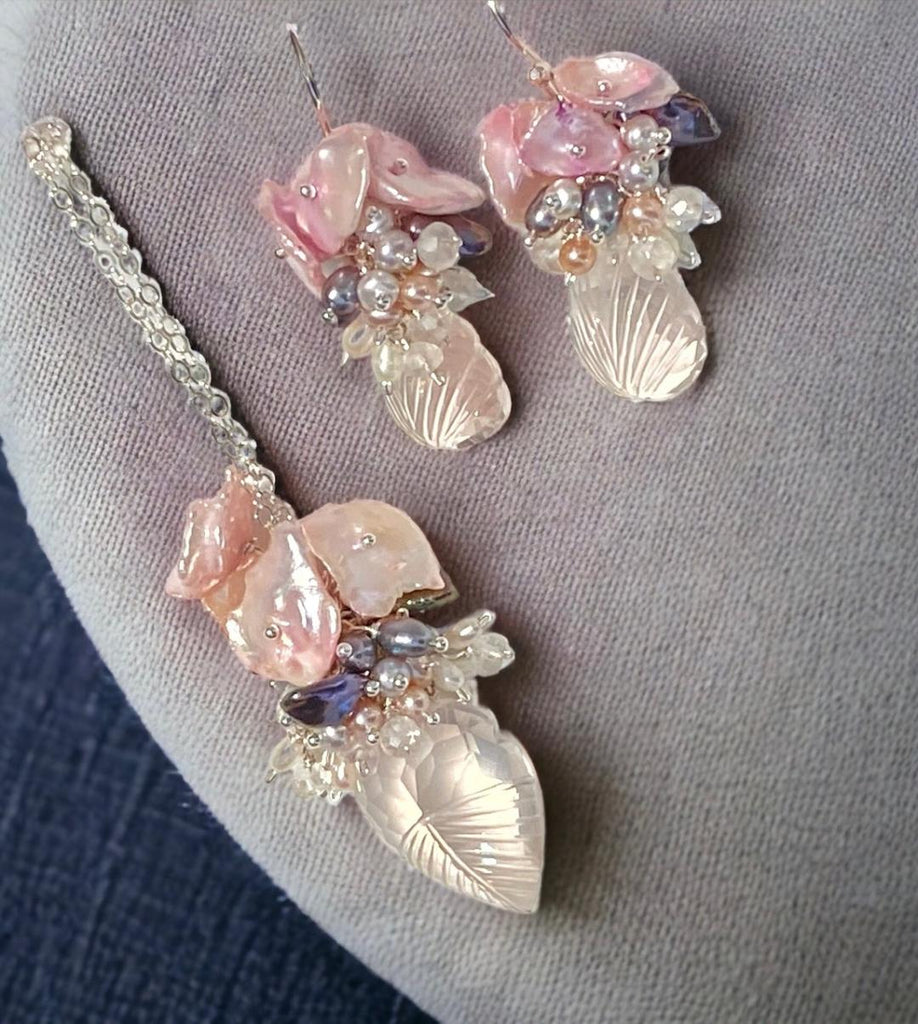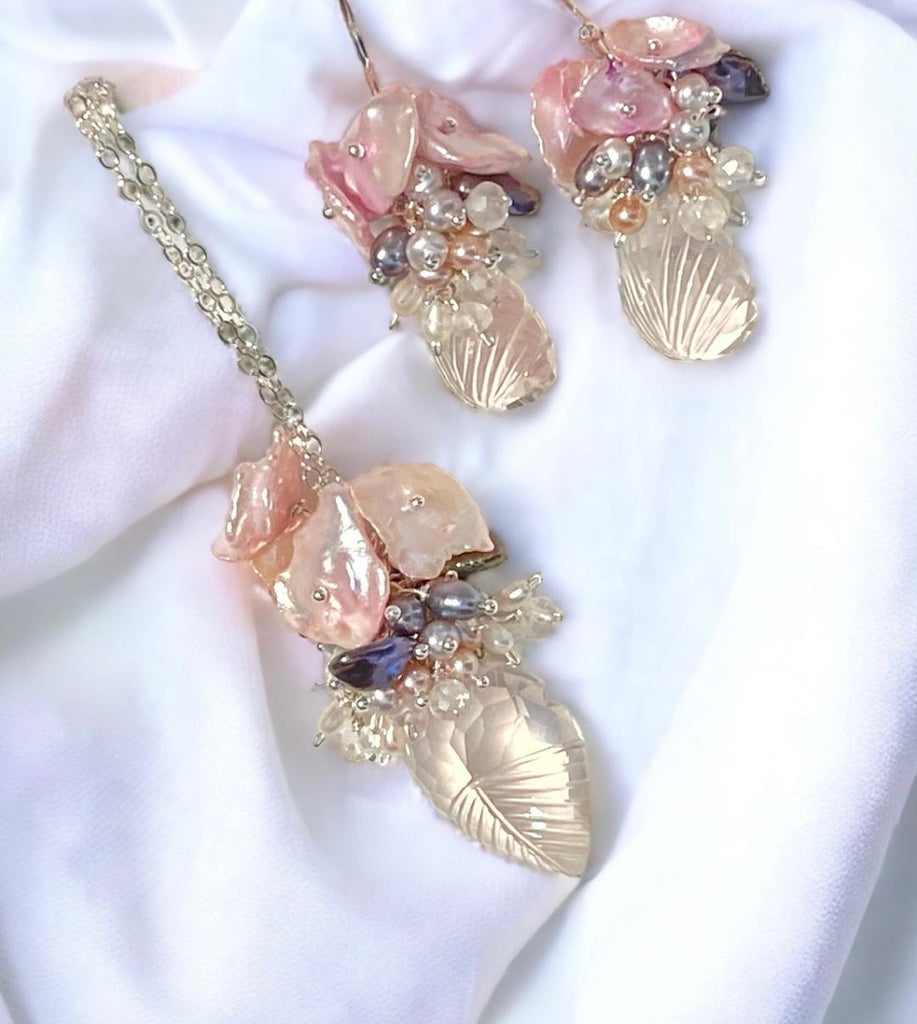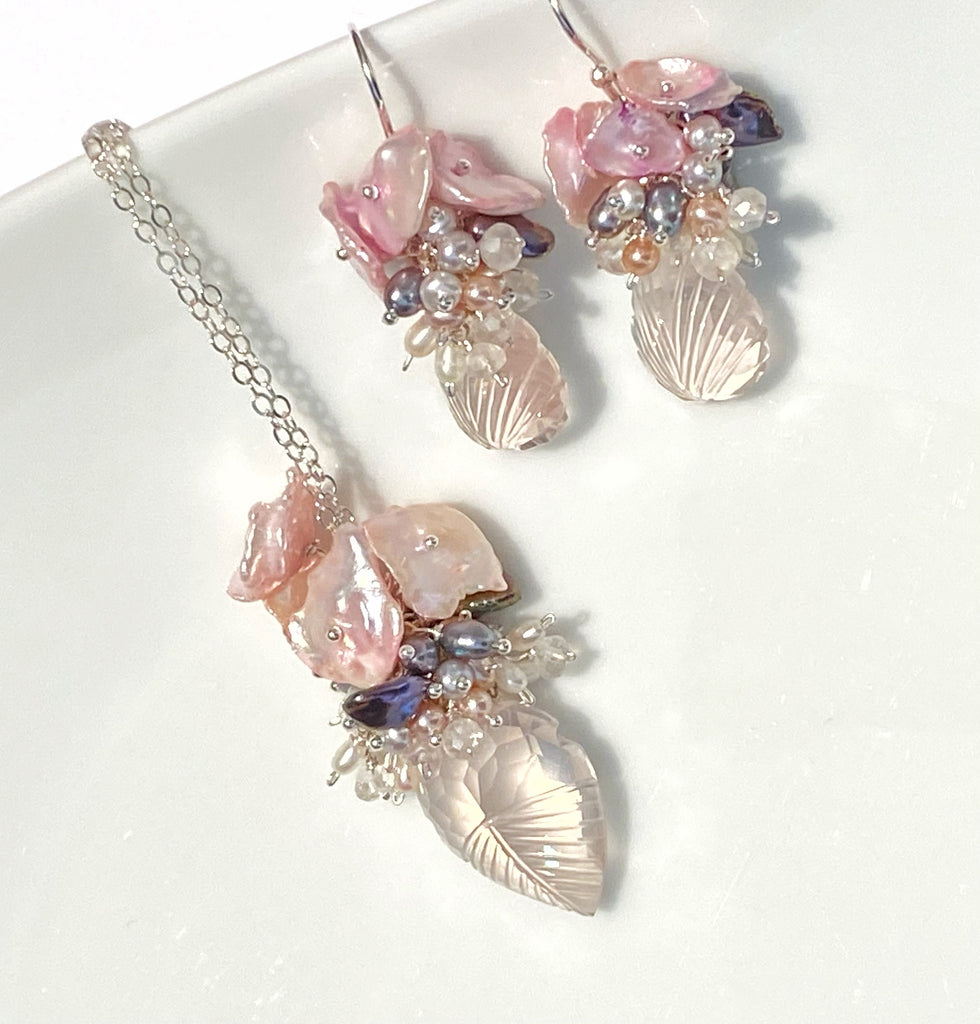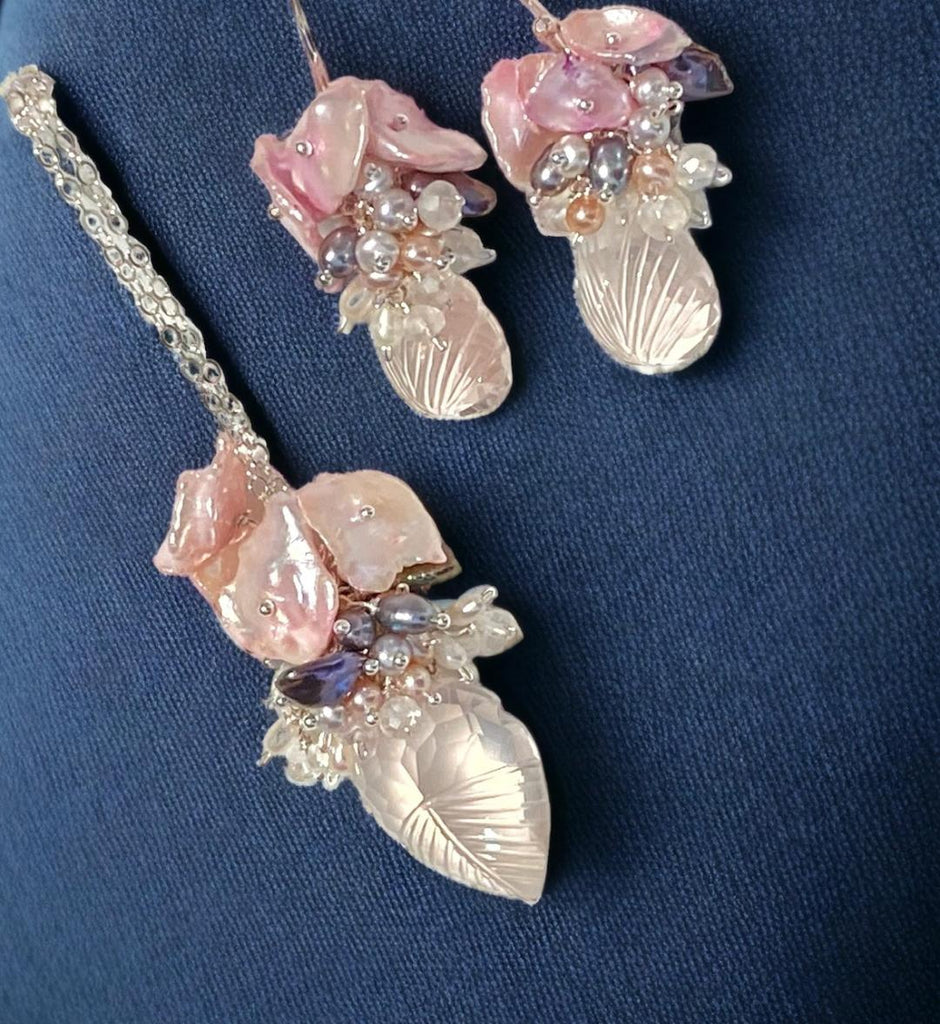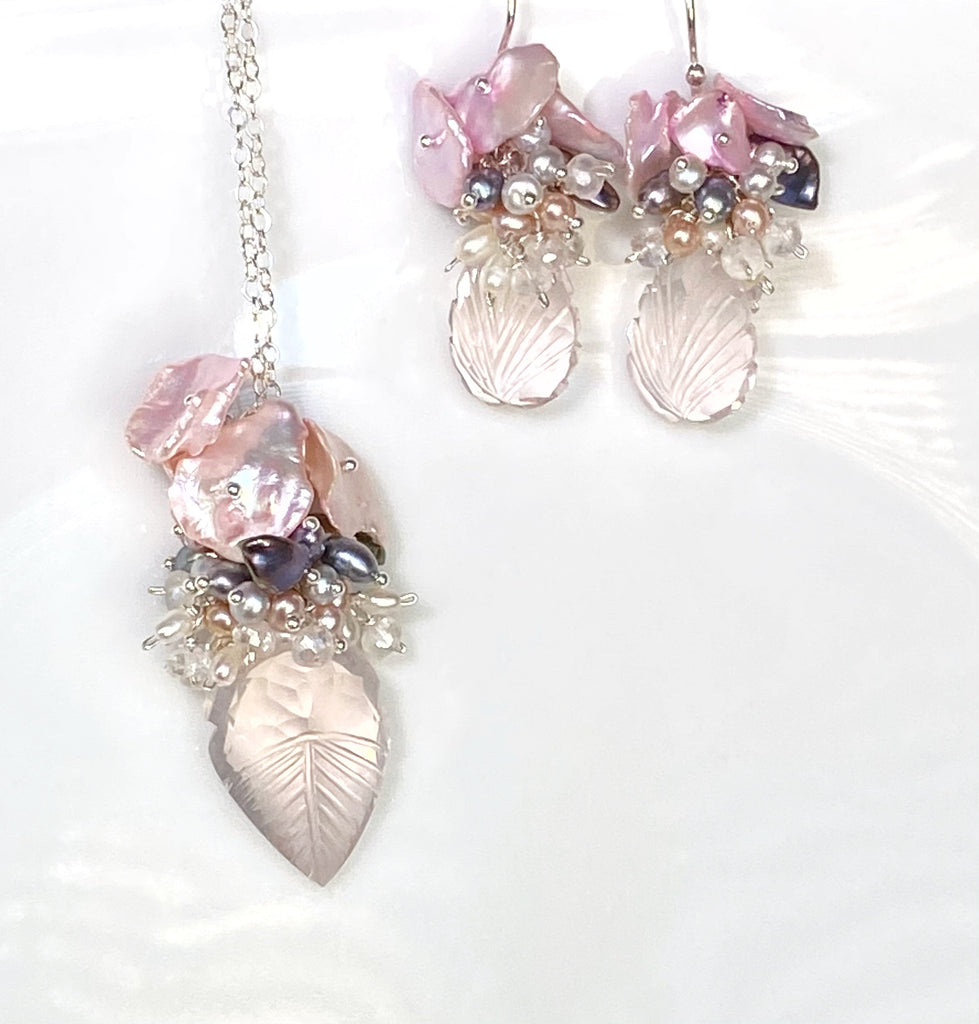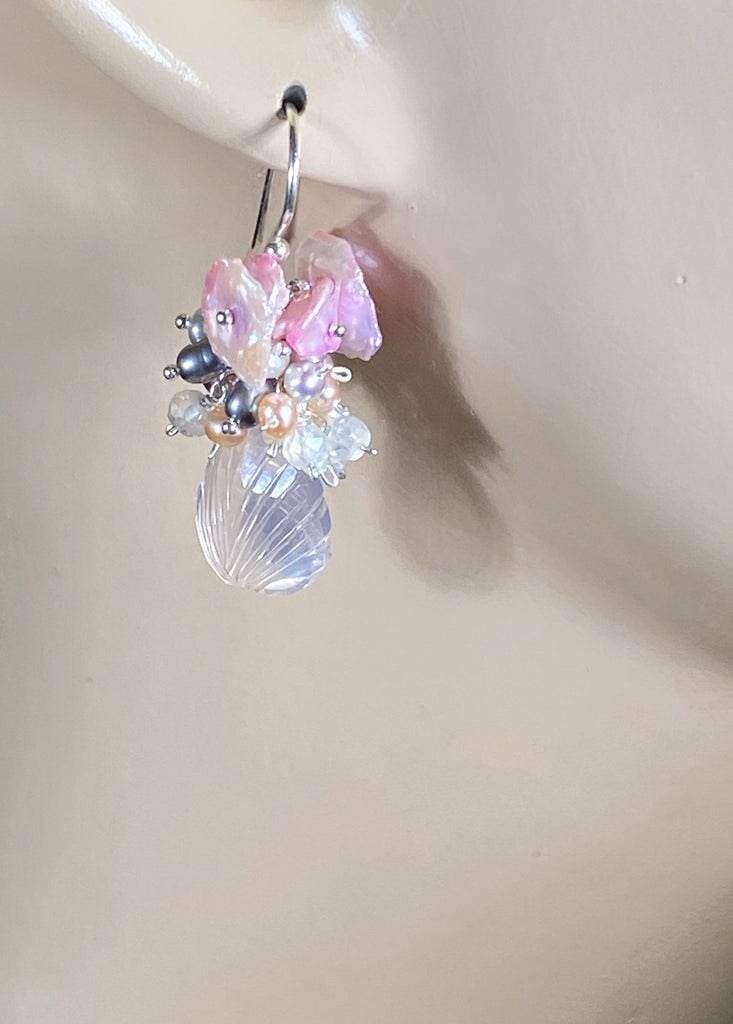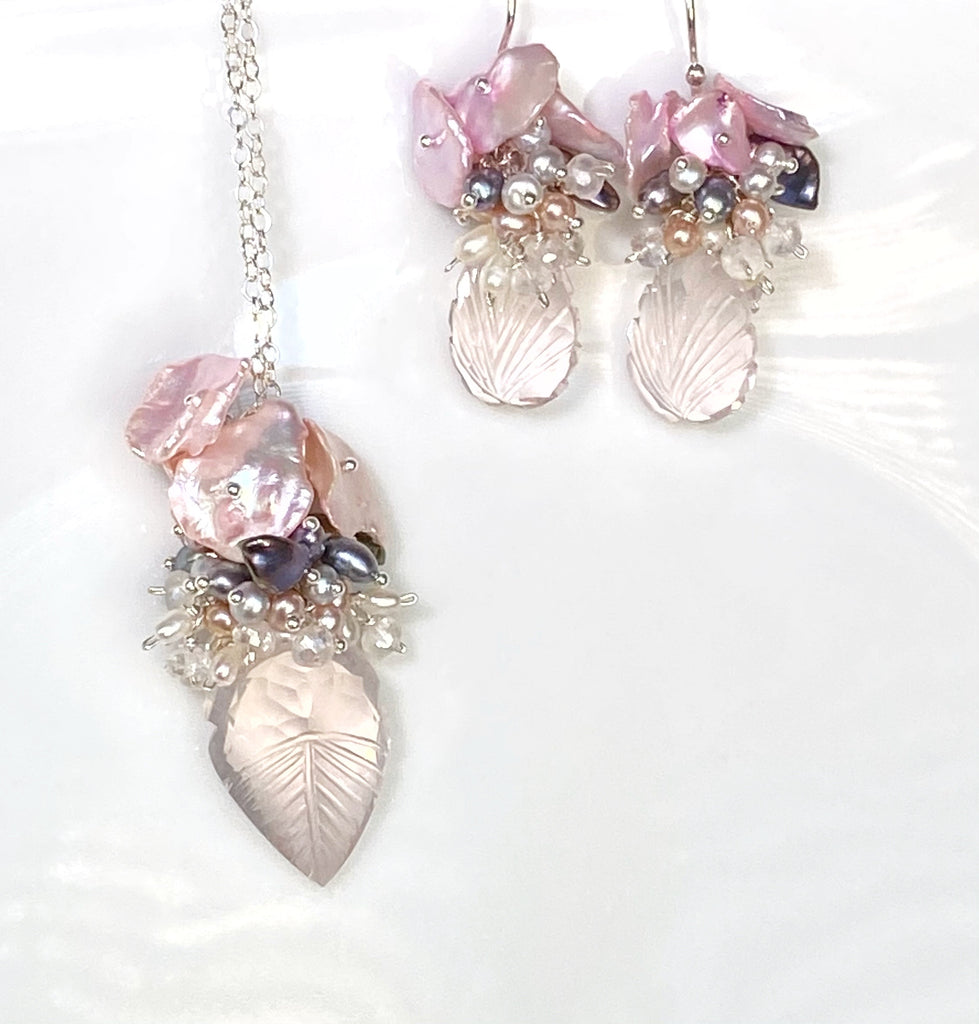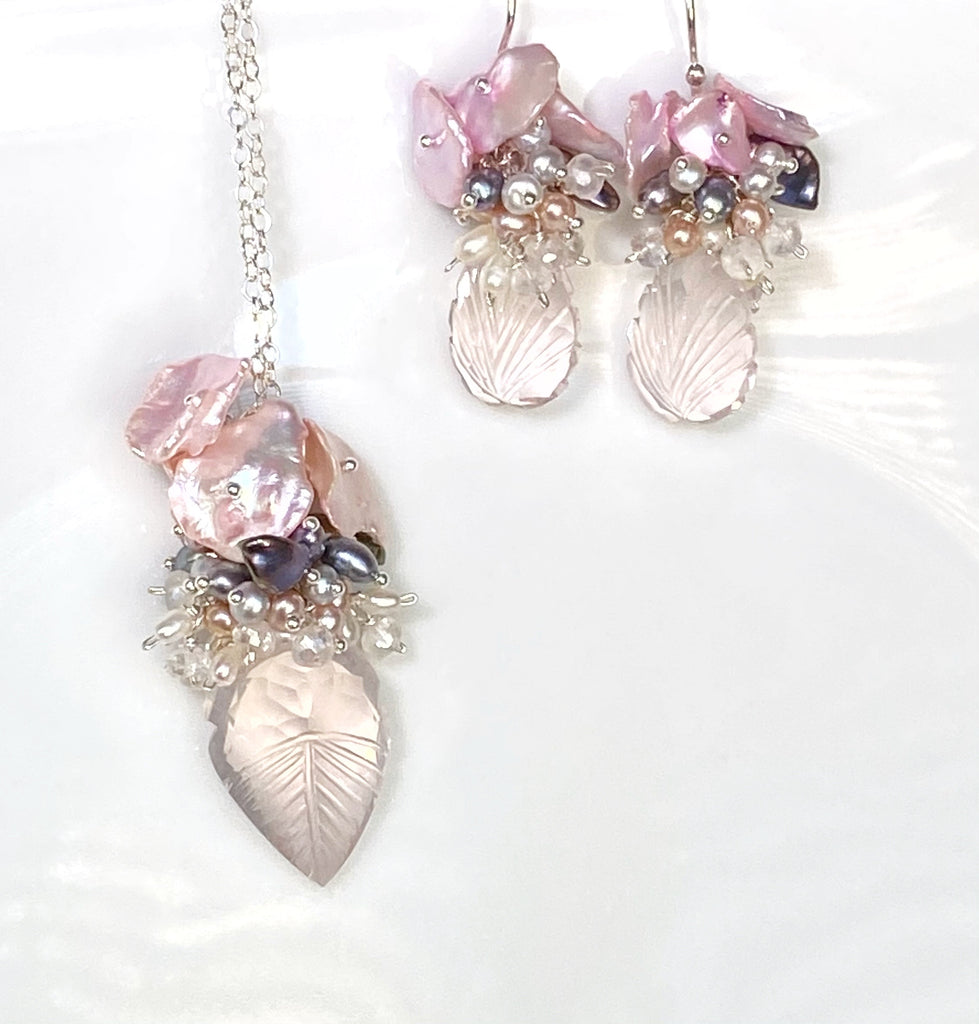 $325.00
$0.00
Rose Quartz Carved Leaf Necklace Set Pearl Clusters
This set is a pair of earrings and necklace.  Each piece features a carved leaf briolette in rose quartz.
Crowning each carved leaf is a cluster of pearls in ivory, natural pink, silver and peacock dangling mystic crystal quartz underneath very lustrous blush pink keishi pearls for a romantic look.  
Each piece also has two lustrous peacock keishi pearls that reflect a lot of pinks in their nacre.  Each piece is poised on sterling silver ball headpins or plain headpins.
The carved leaf on the necklace measures 20 mm by 14 mm, and it is the dreamiest shade of pale pink.  The earring carved leaves measure 15 mm x 11 mm.
Earrings dangle on sterling silver French hook earrings for a total length of 1 1/2 inches.
The necklace measures 16 to 17 inches long with extender chain.
The pendant measures 1 1/2 inches long by about 3/4 inches wide.
This romantic set would be great for a bride, pearl lover or to wear to a wedding.
Questions?  Get in touch:  CHAT, EMAIL, PHONE.