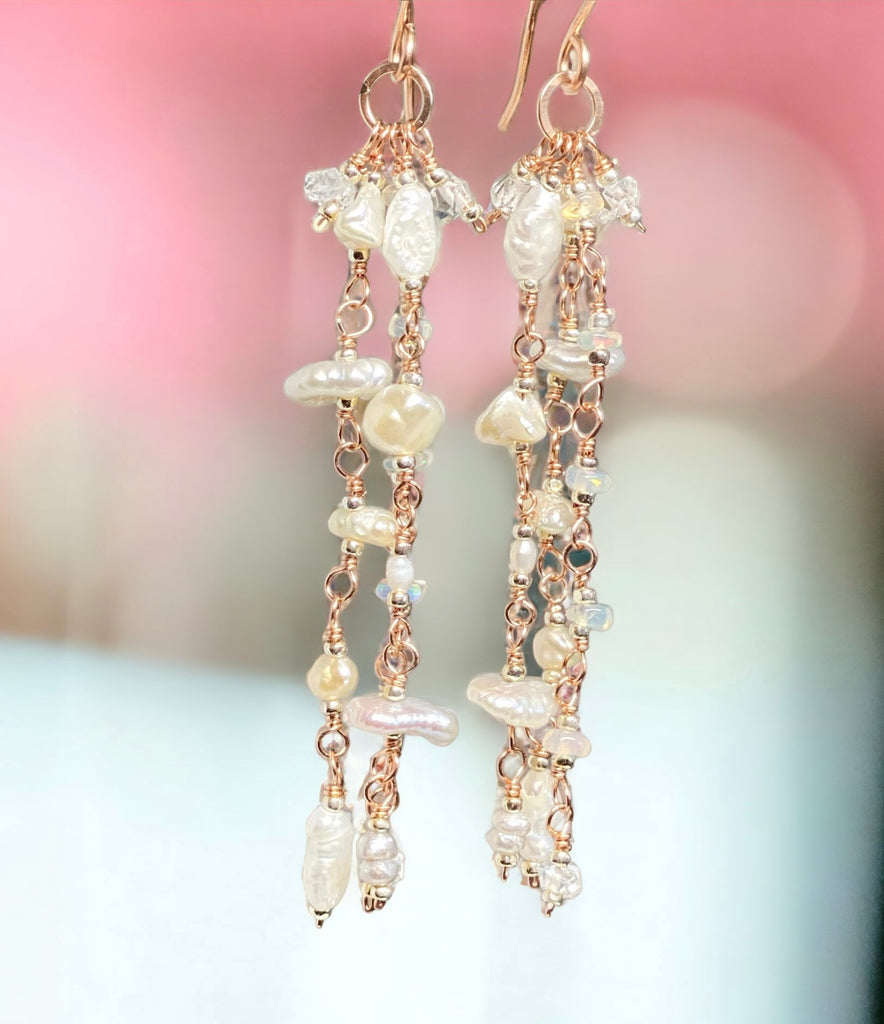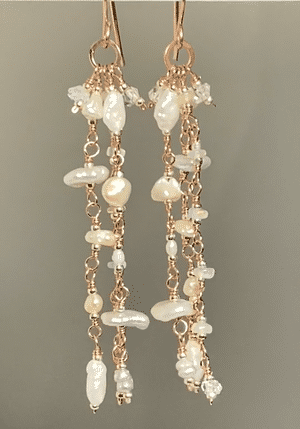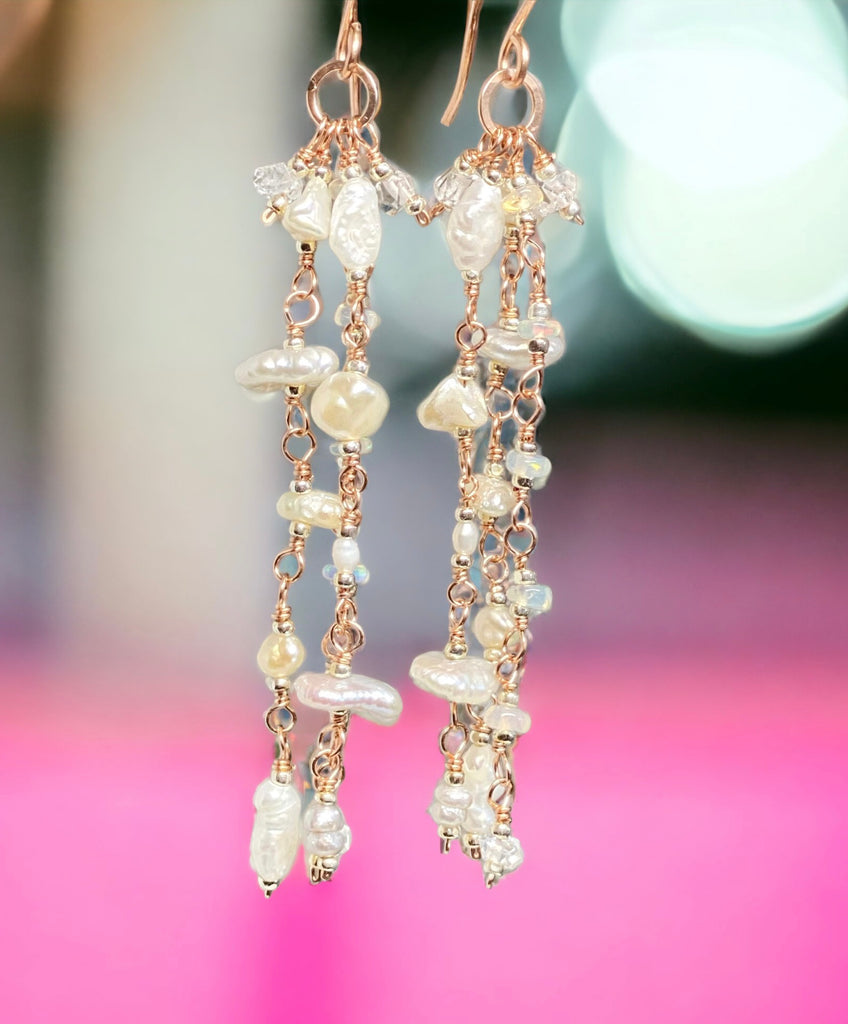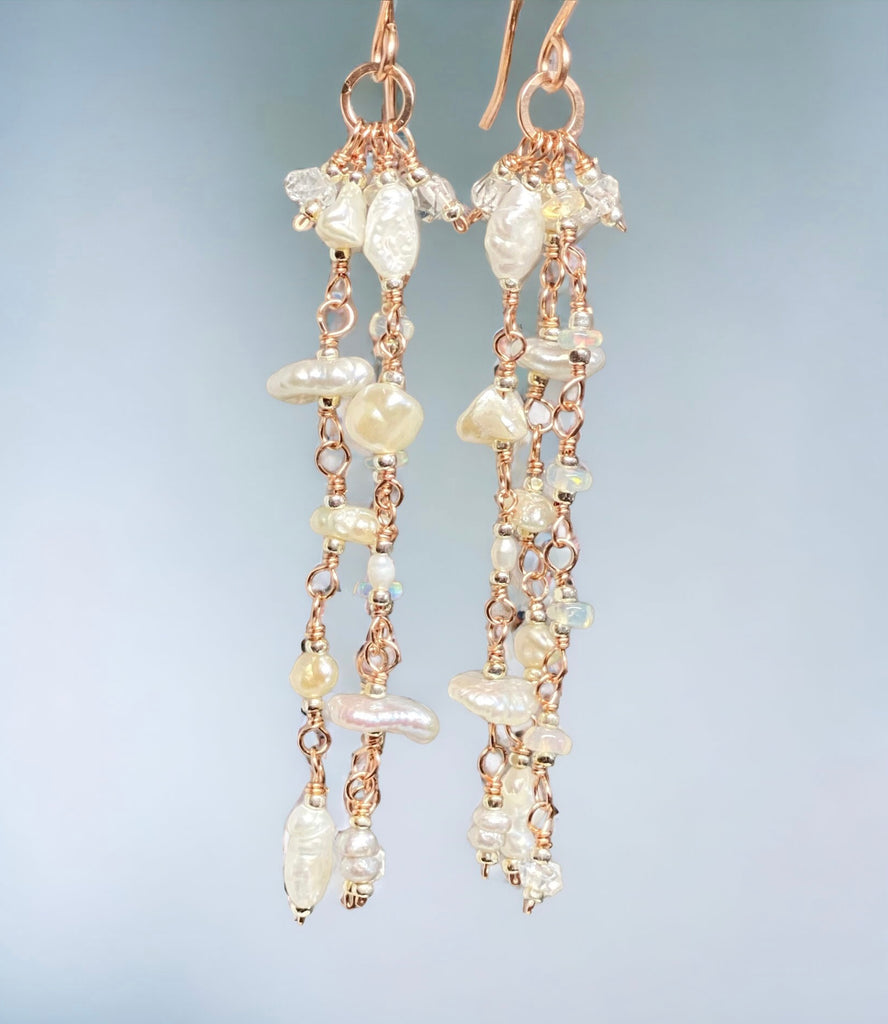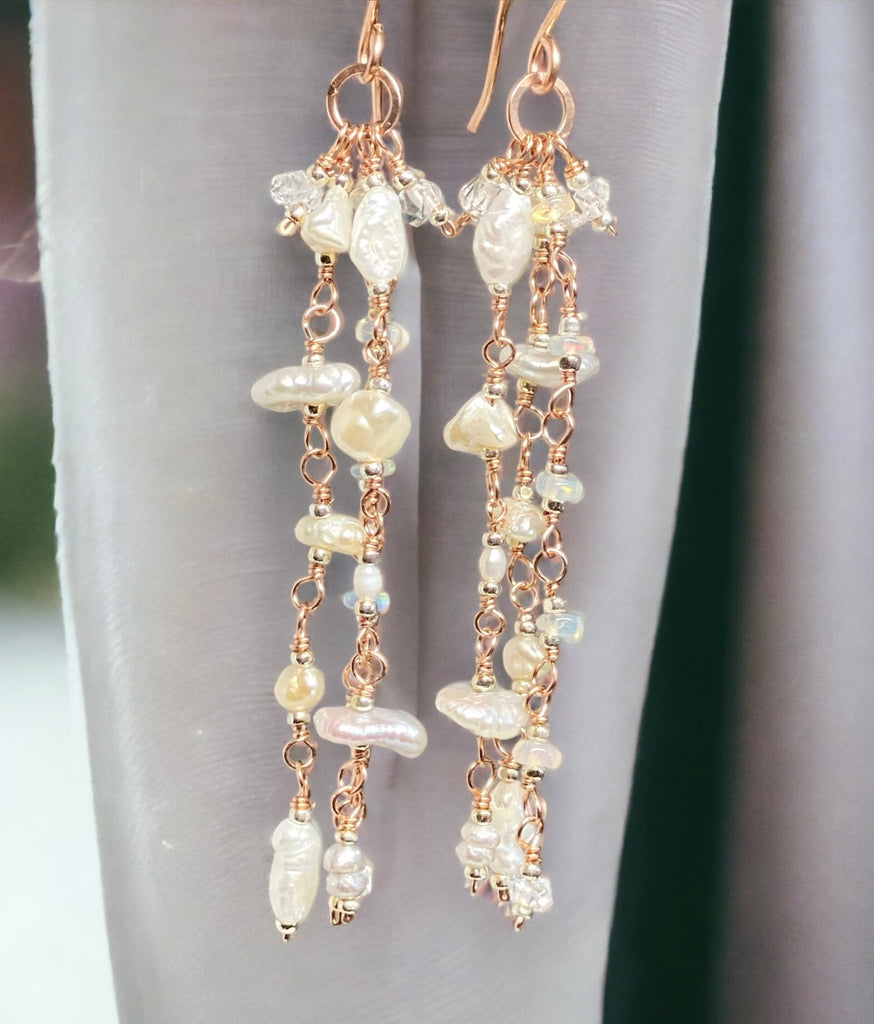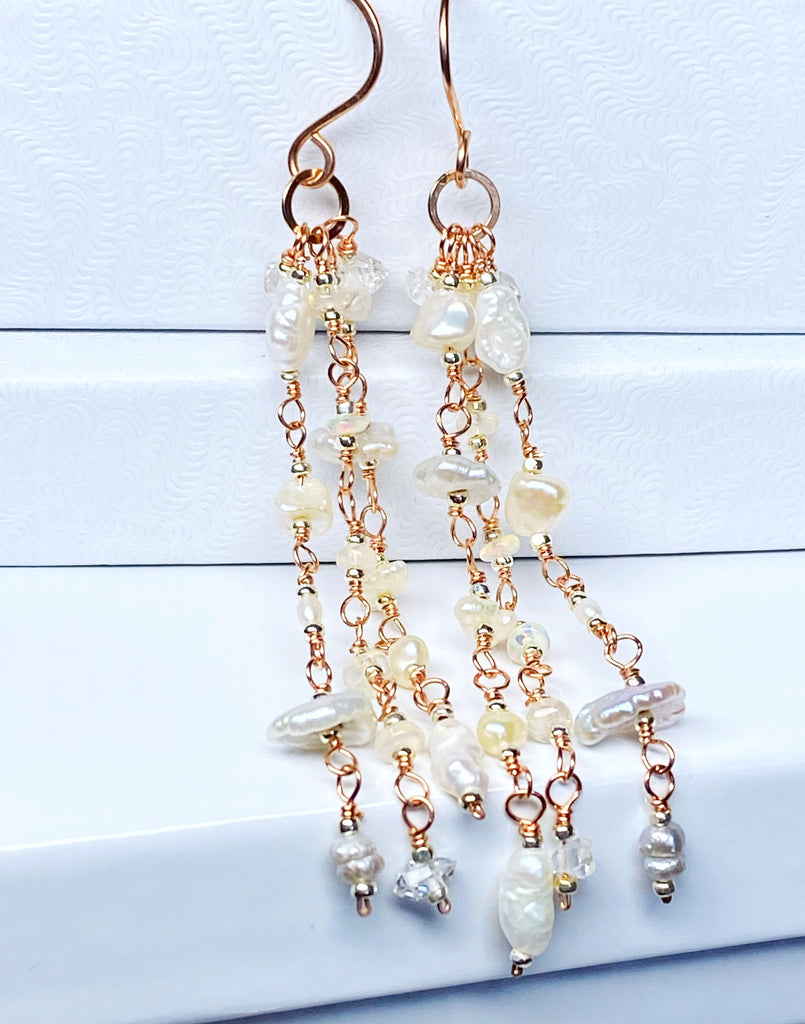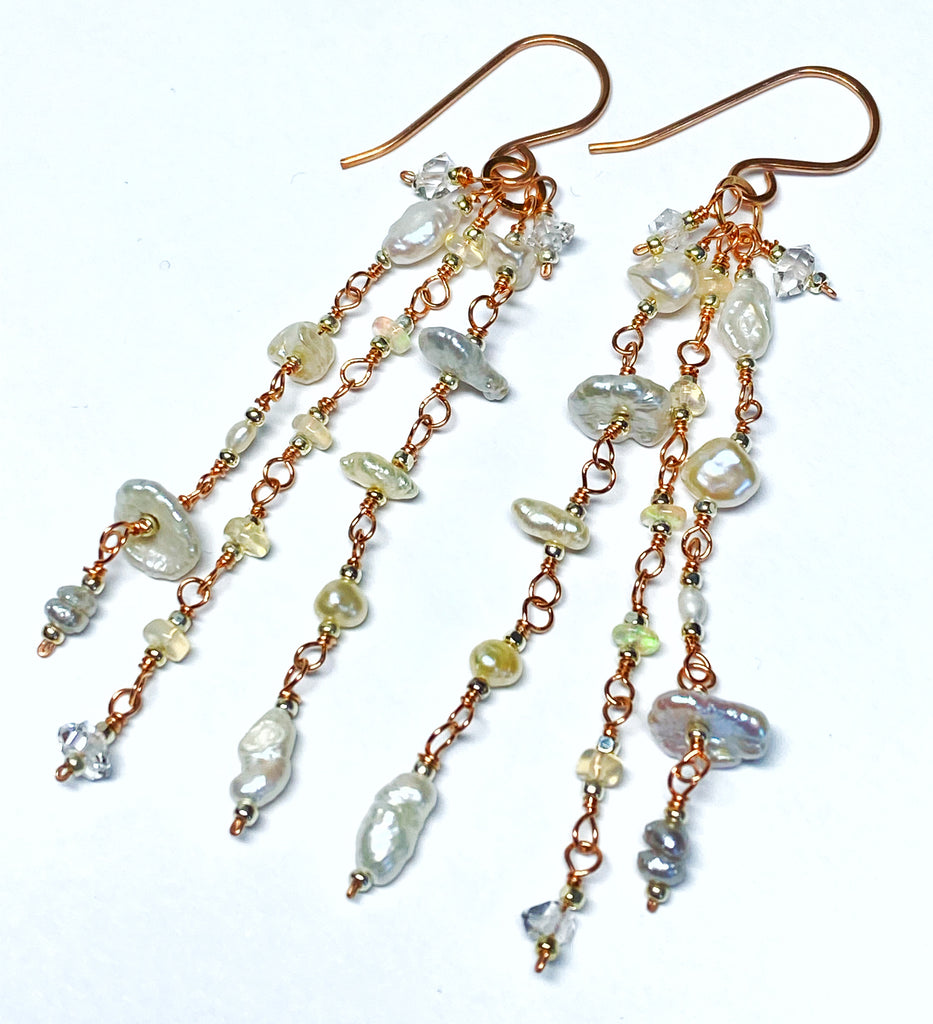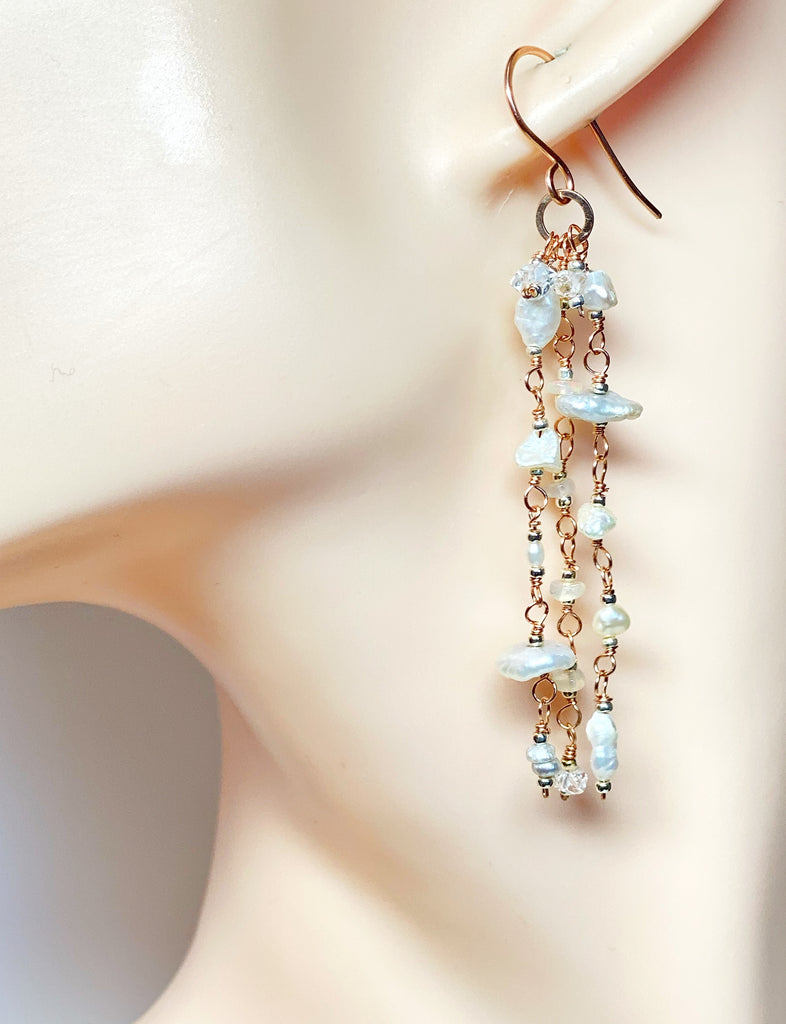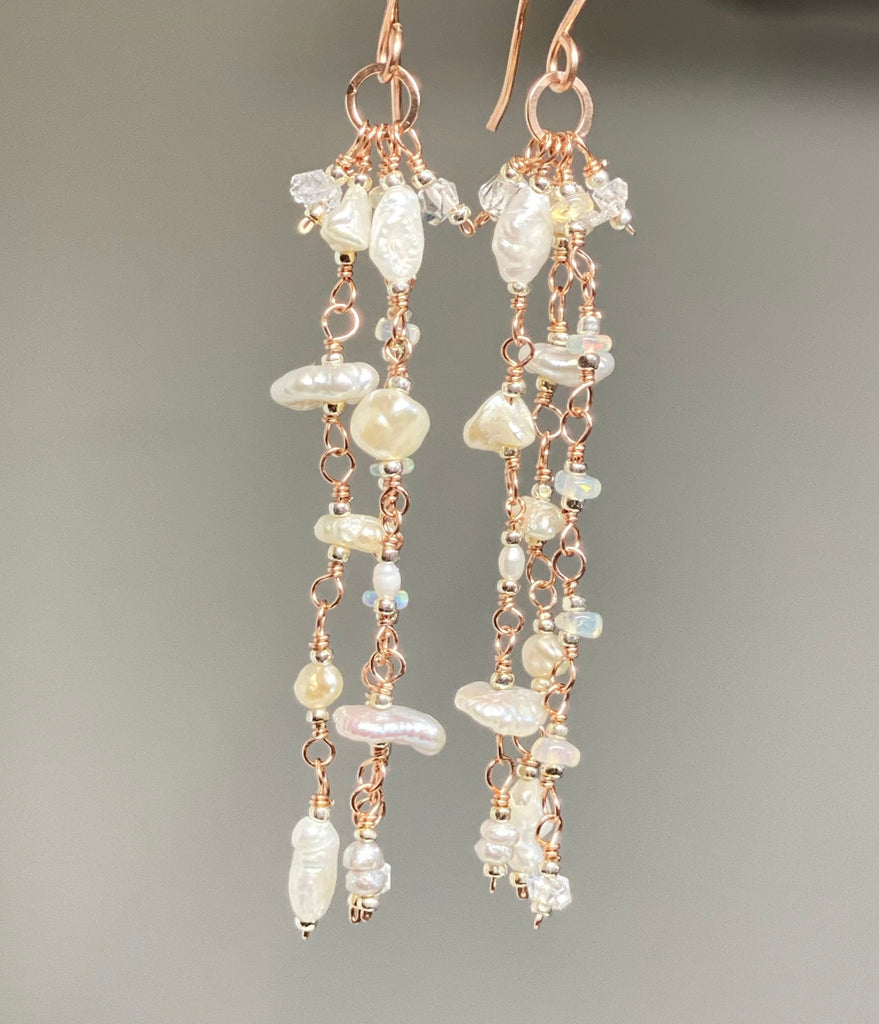 $135.00
$0.00
Rose Gold Dainty Pearl Boho Dangle Earrings
Rose Gold Dainty Pearl Boho Dangle Earrings with Opals, Herkimer Diamonds and Keishi Pearls
A mix of dainty keishi pearls, all different on each earring, are wire wrapped on rose gold filled wires with tiny faceted sterling silver beads to create gleaming chains of pearls.

One more chain created is dainty fiery Ethiopian opals wire wrapped on more rose gold filled wires dangling small Herkimer diamond quartz crystals at the bottoms.

These hand wire wrapped chains connect on the hammered rose gold filled ring with more Herkimer diamond quartz crystals dangling on each side for more light catching sparkle!

These lightweight, dainty earrings are so eye catching with their lustrous gleaming pearls, sparkling Herkimer crystals, fiery opals and shimmering tiny silver beads, that admirers will try not to stare.

The earrings combine mixed elements and sparkle in various shades of white and clear accented by the warmth of the rose gold filled metals.
Very feminine and flirty, these will light up a room as well as your face.
Length of earrings is 2 3/4 inches, including my handmade rose gold filled French hook earrings, down to the crystal on the longest chain.
These earrings are seasonless and go with everything - day and night.
You may choose your preferred earring style from the drop down menu.