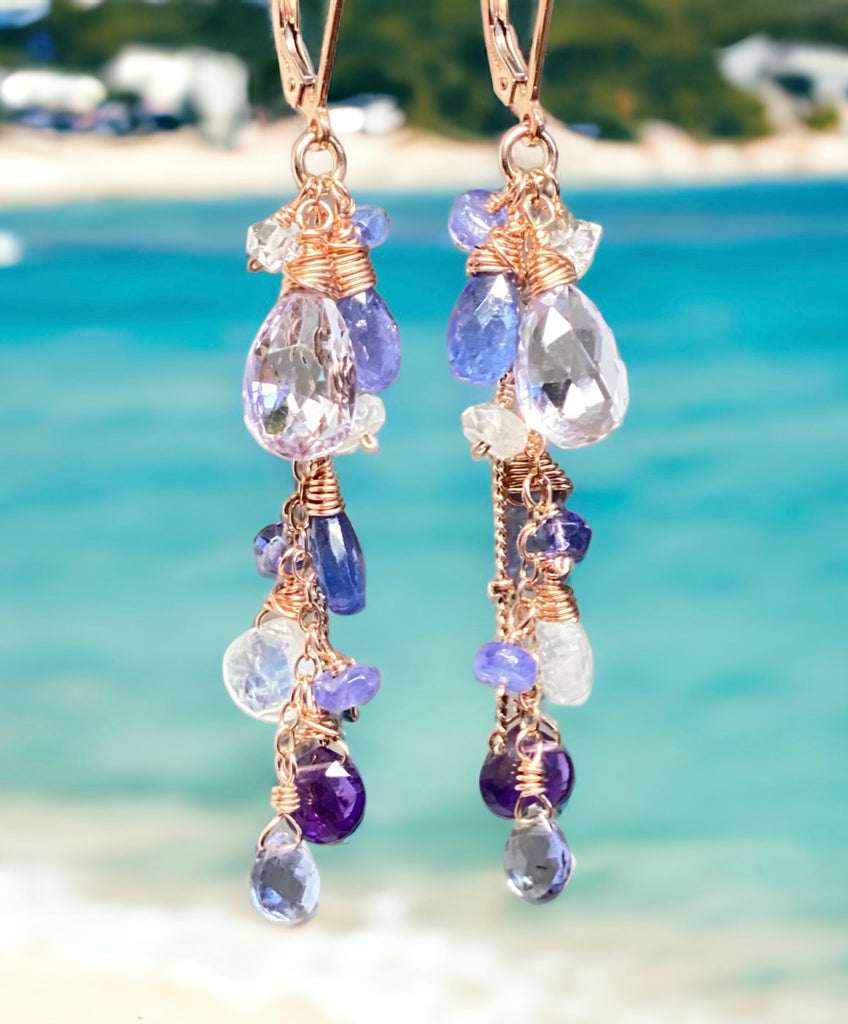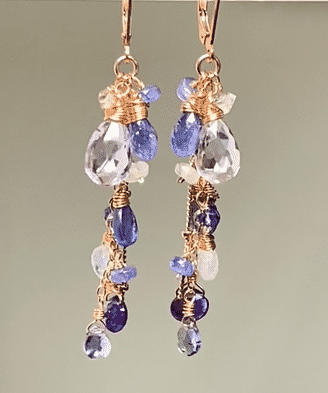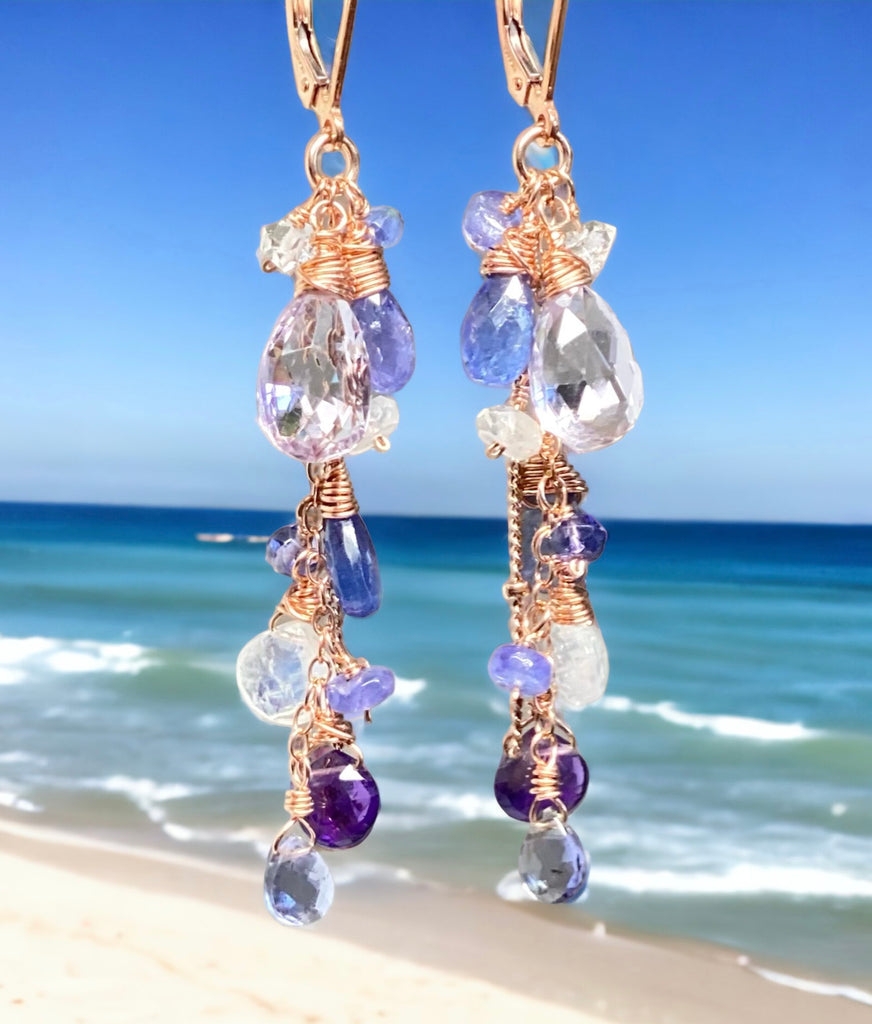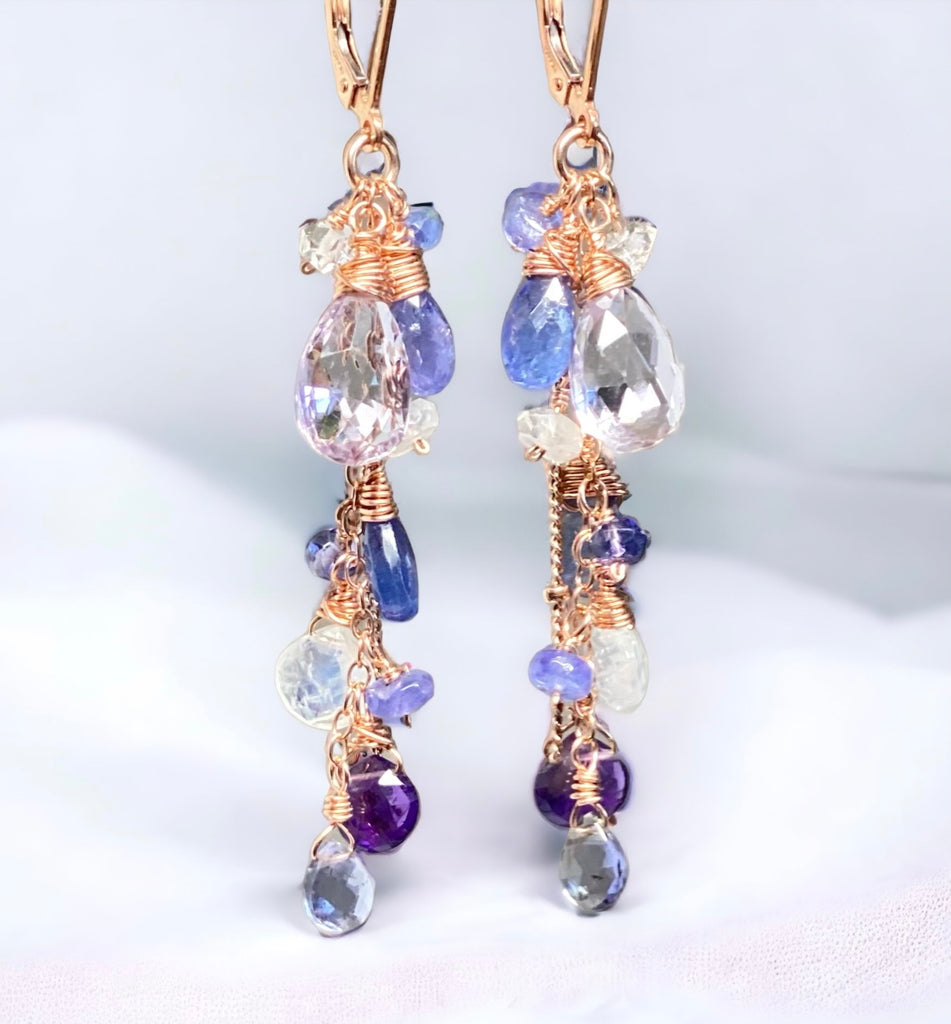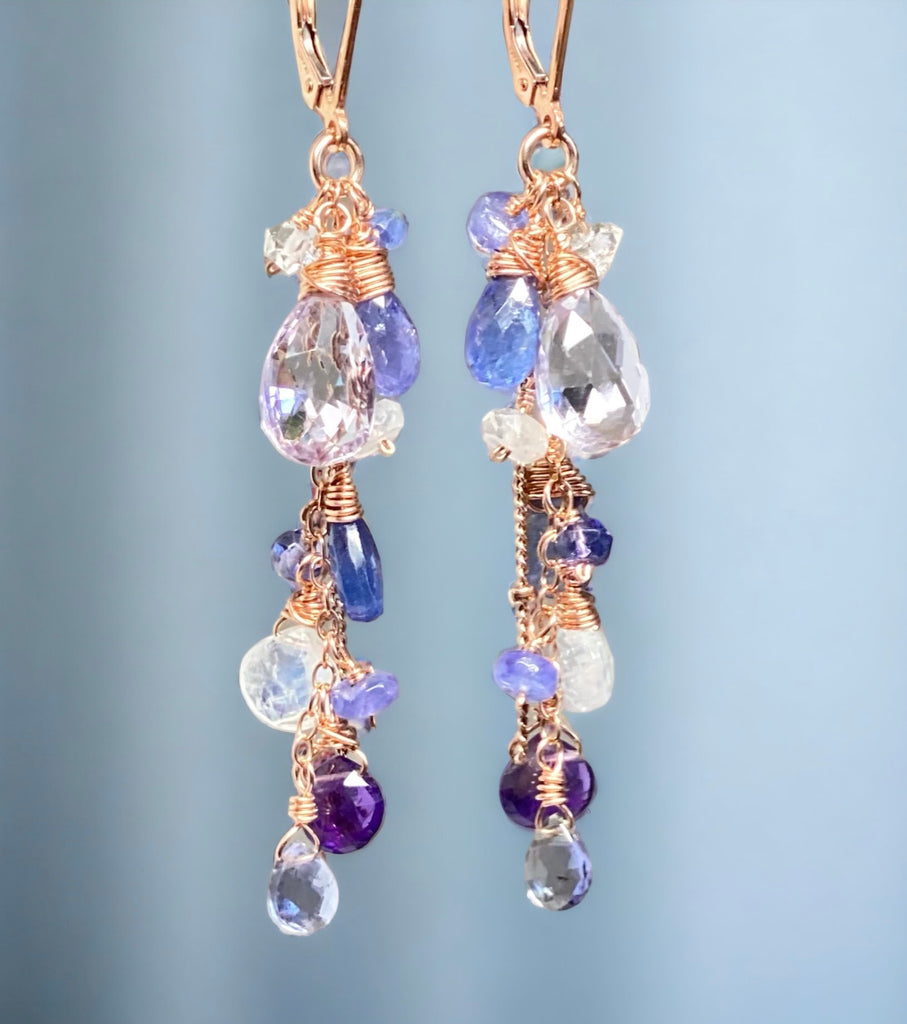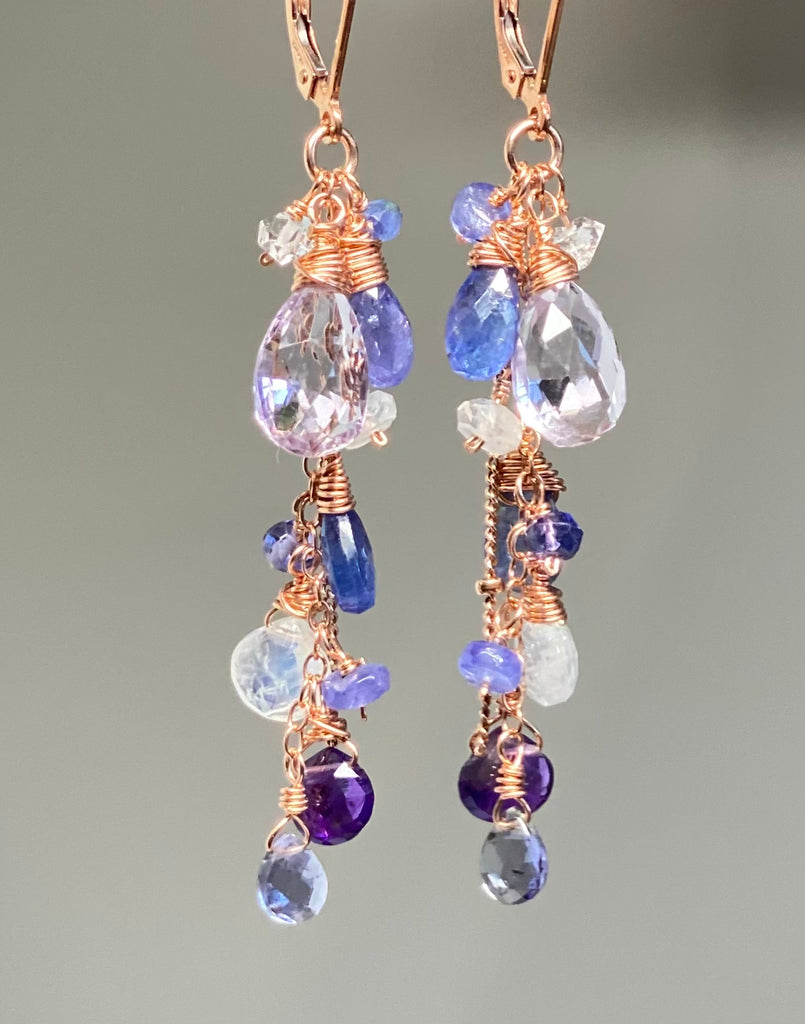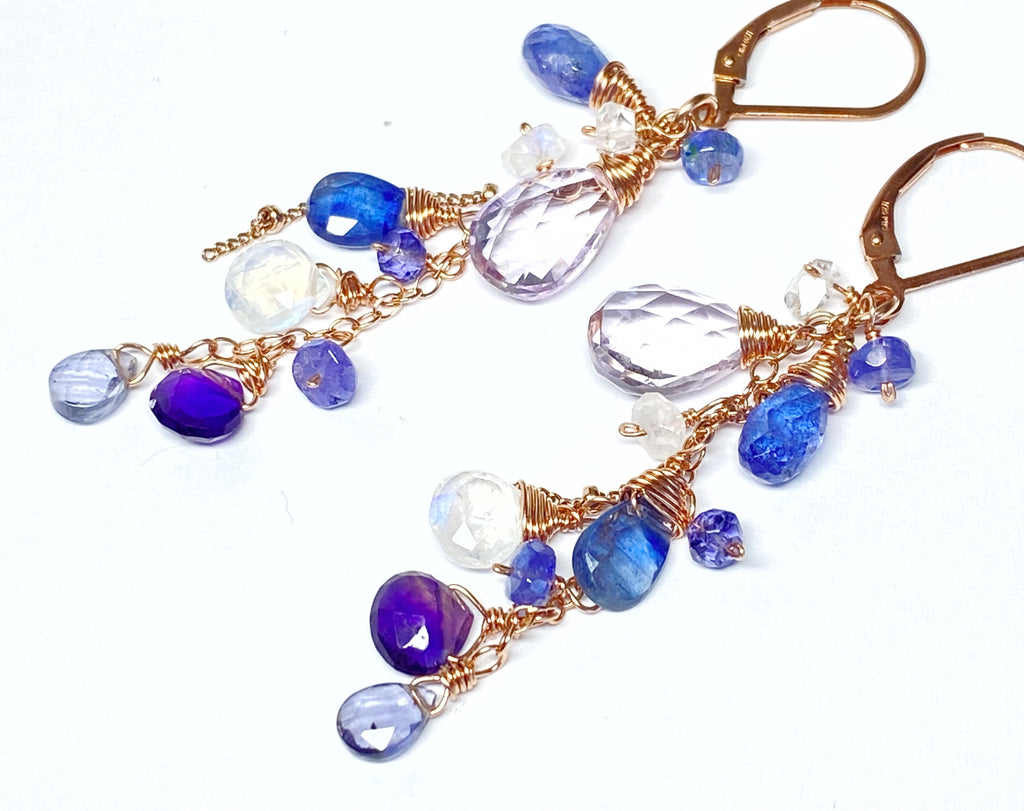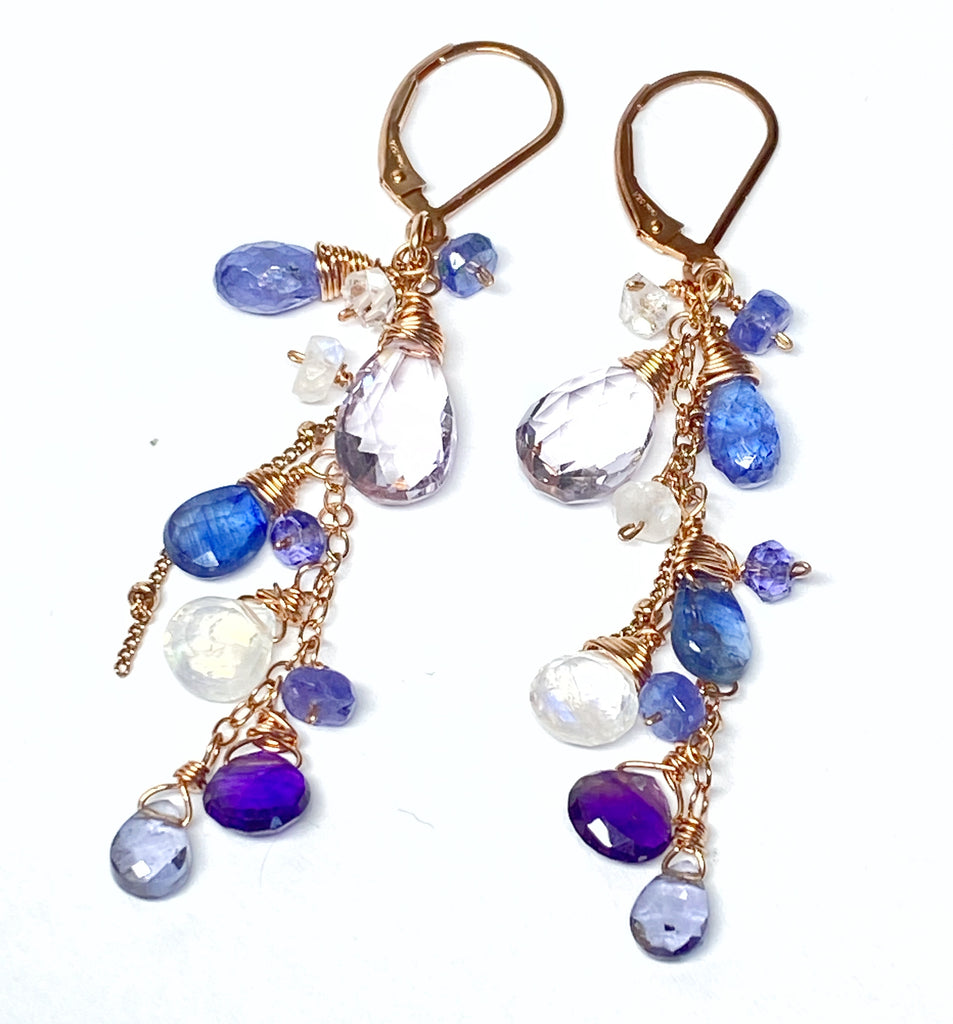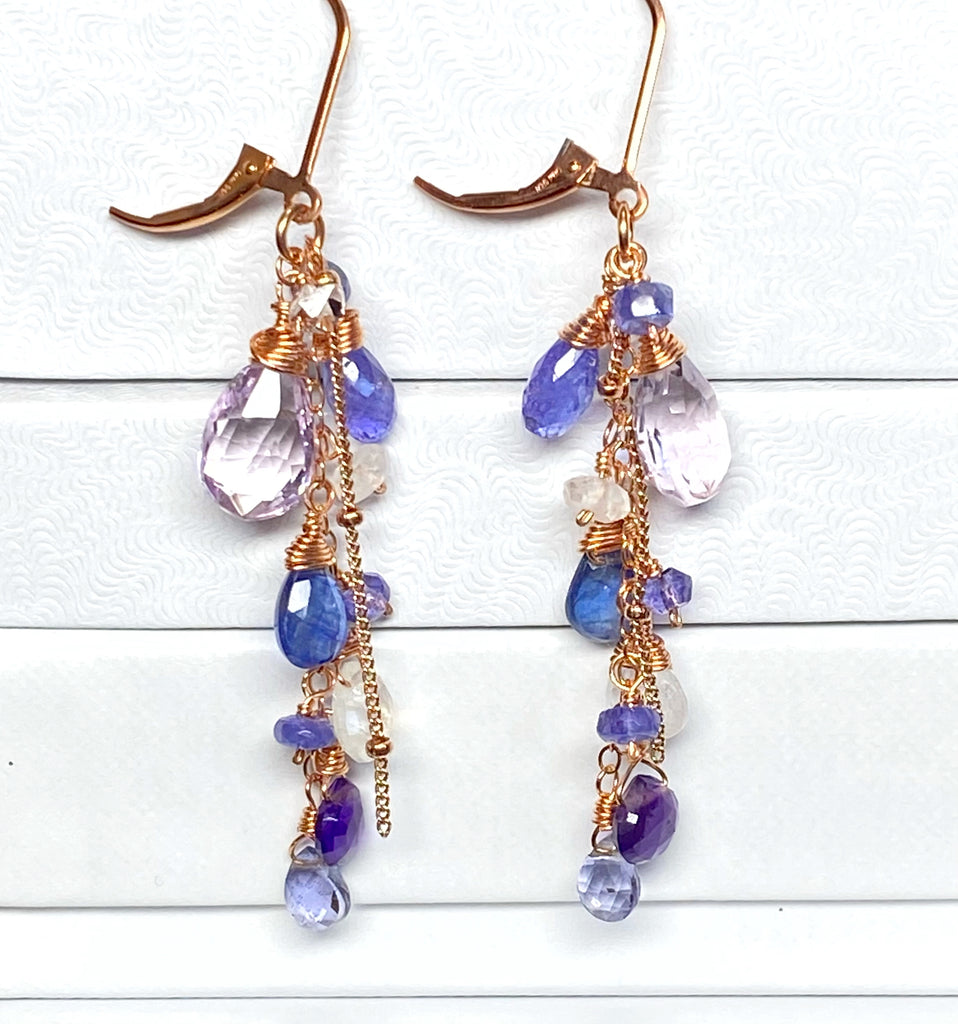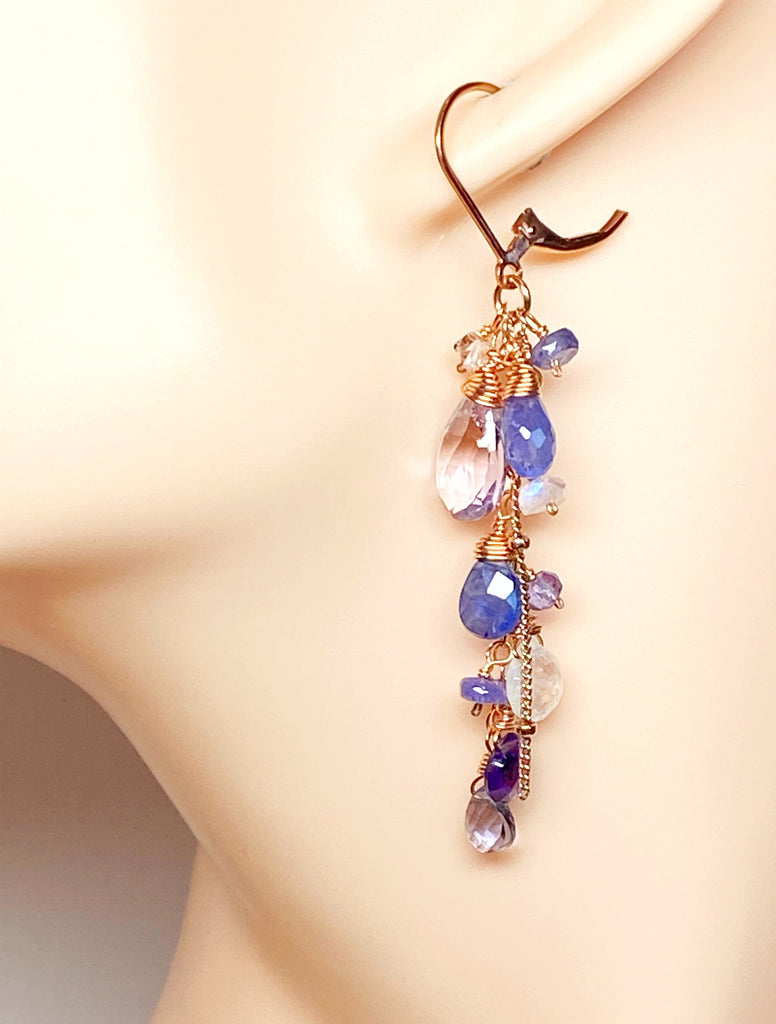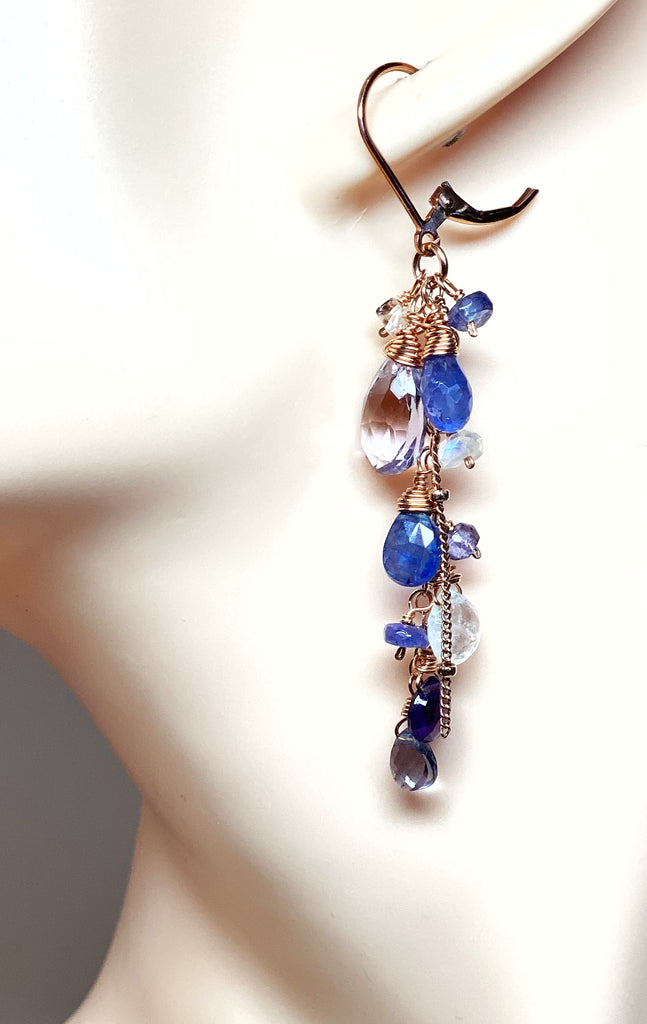 $158.00
$0.00
Blue Purple Gemstone Rose Gold Dangle Earrings with Tanzanite
Blue Purple Gemstone Rose Gold Dangle Earrings with Tanzanite, Kyanite, Iolite, Moonstone, Pink and Purple Amethyst
Gleaming rose gold fill chains dangle wire wrapped gemstone briolettes of lavender pink amethyst, tanzanite, kyanite, rainbow moonstone, purple amethyst and iolite to create these dreamy boho dangle earrings.
Along with the above gems dangle rondelles of tanzanite, rainbow moonstone, iolite and Herkimer diamond quartz crystals, similarly mounted.
The lavender amethyst is beautifully faceted to reflect lots of light, and the moonstones show off their blue flashes of light, while the rest of the gems just show off their regal colors.
If you love blues, purples and violets, these are for you!   The rich rose gold fill really enhances the hues of these special gemstones.
Total length of earrings is 2 3/8 inches with the rose gold filled lever back earrings shown. 
Please choose your desired ear wire from the drop down menu.
Questions?  Get in touch:  CHAT, EMAIL, PHONE.