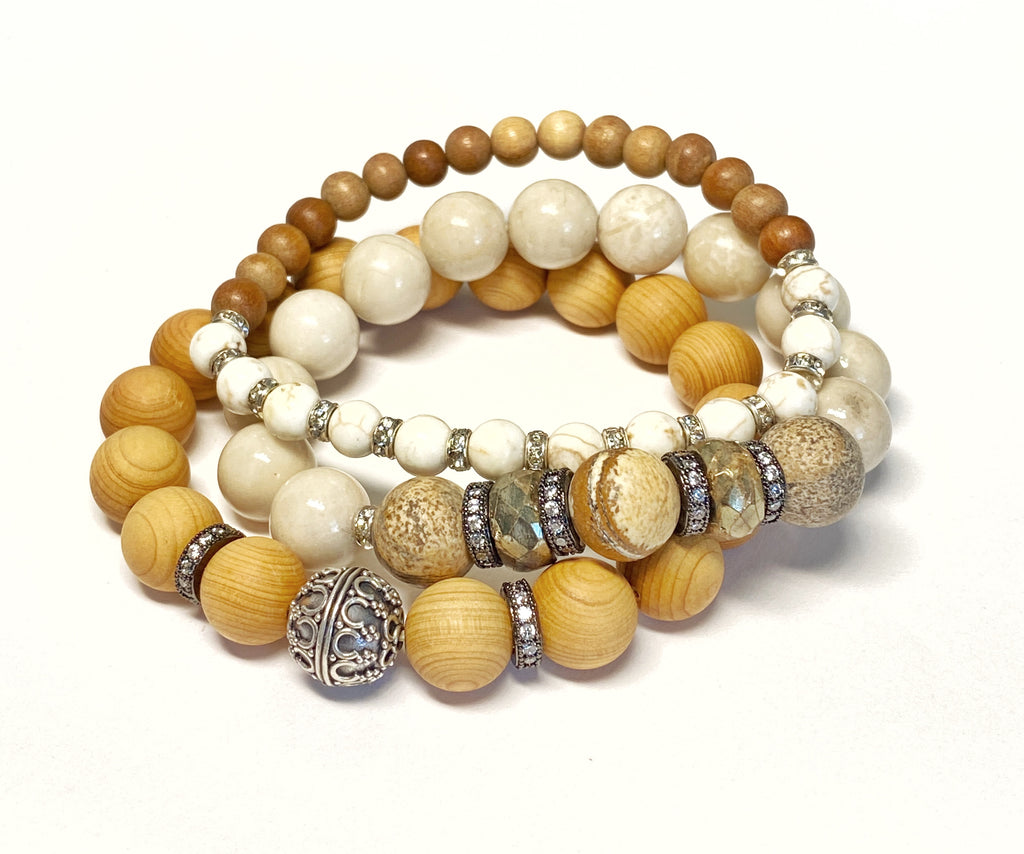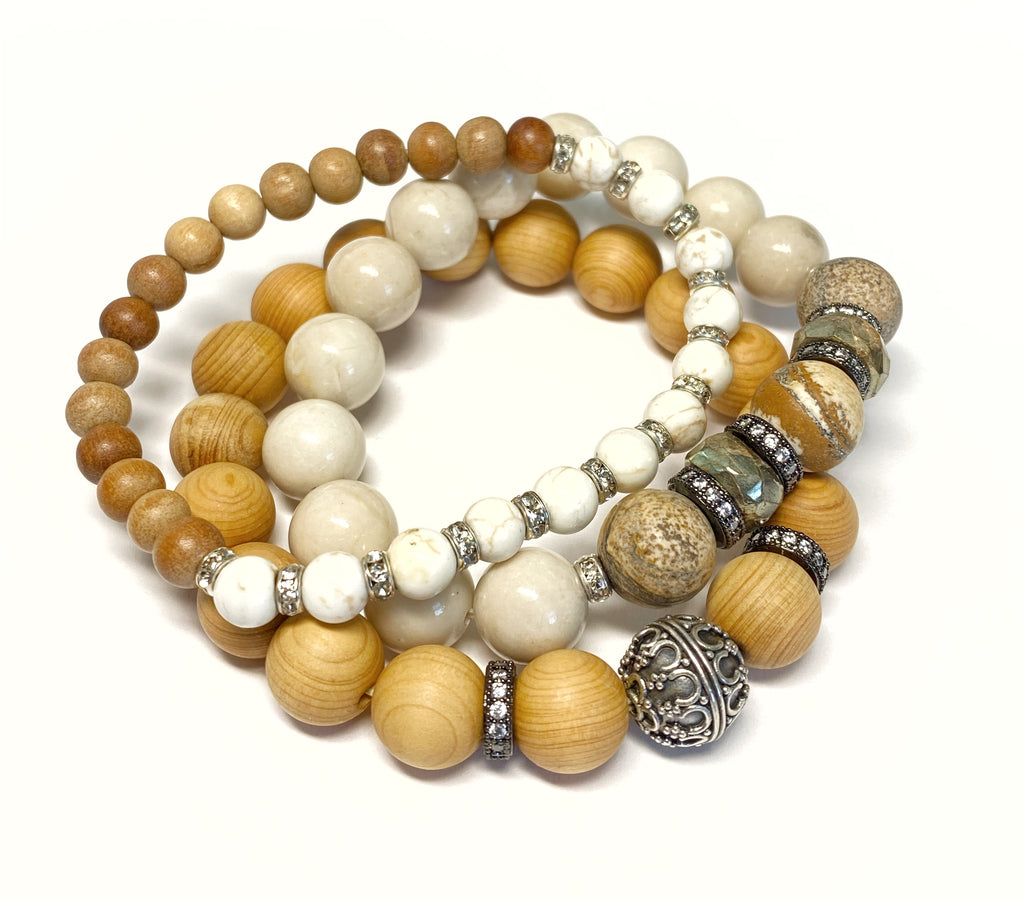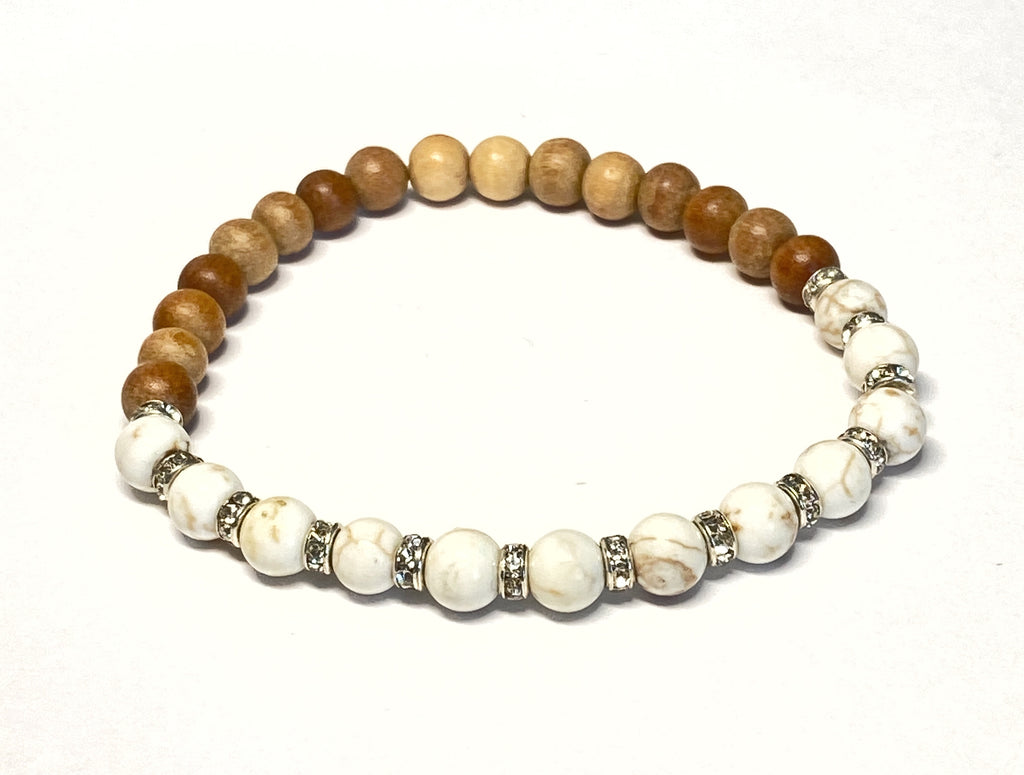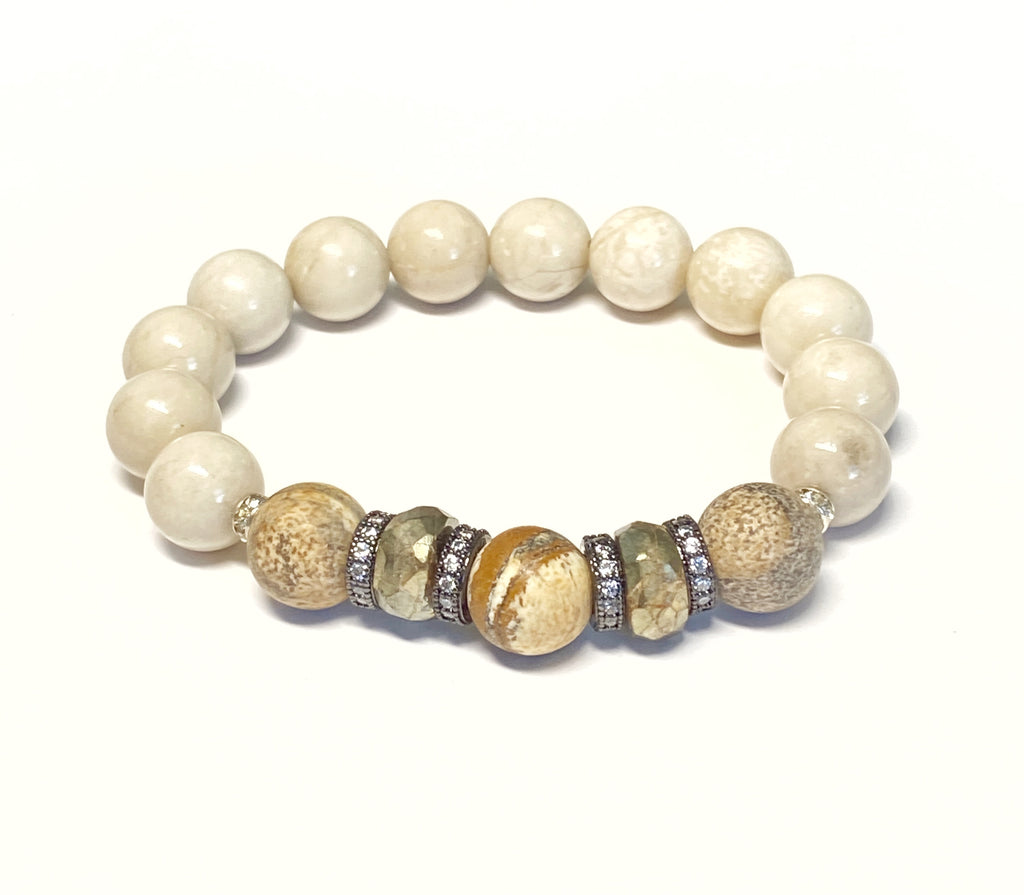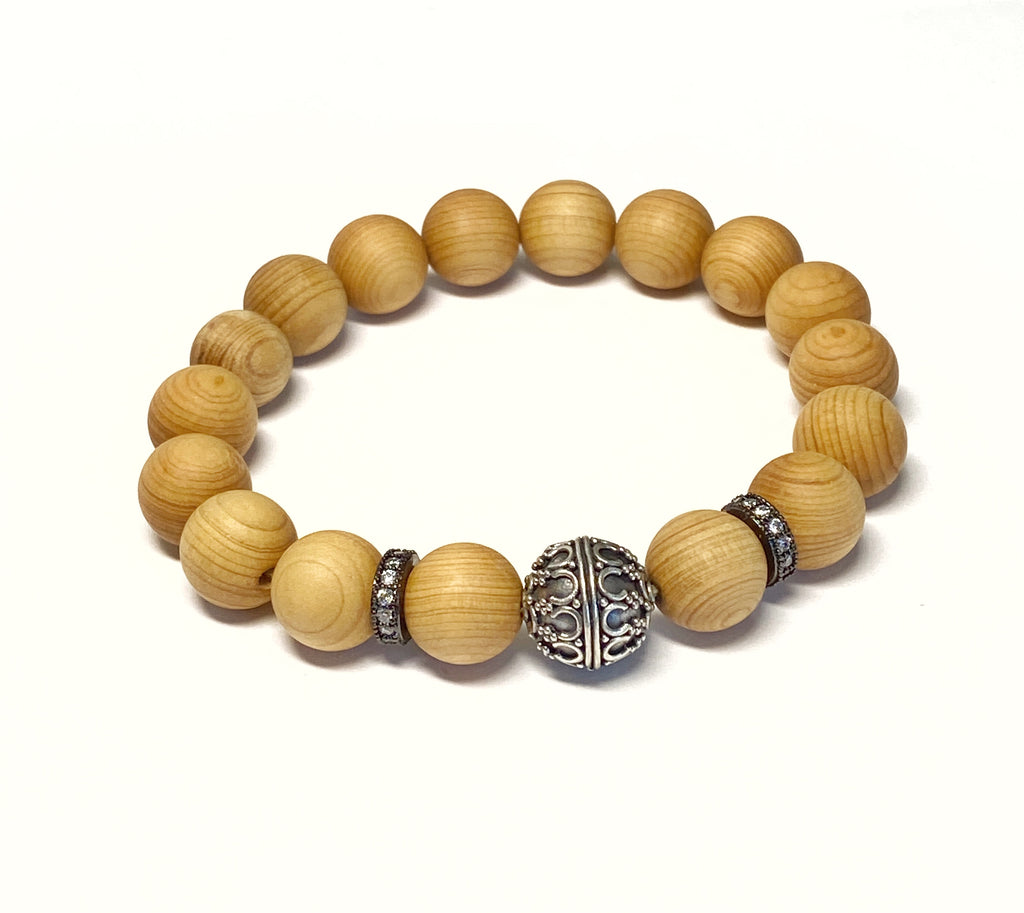 $126.00
$0.00
Sterling Silver Stretch Stacking Bracelet Set of 3 Sandalwood Neutrals
This is a set of 3 stretch stacking bracelets in delightful neutral colors!  They are easy to wear together, to add bracelets from your own collection to, or mix individually with bracelet stacks you already have.  The fun is in the endless combinations.
First bracelet of this set combines riverstone beads in shades of mocha, black cream and tan mixed with mystic gold labradorite beads and highlighted with oxidized silver pave cz rondelles.  Smooth beige beads finish the back and sides of the bracelet.
Second bracelet combines ivory howlite beads, 6 mm, mixed with crystal rondelles, and sandalwood beads.

Third bracelet mixes lightly scented sandalwood beads, with a large fancy granulated sterling silver Bali bead with accents of more oxidized silver pave cz rondelles on the sides.
Bracelets are mounted on double strands of the top grade professional quality stretch cord and knotted with epoxy for security.  ROLL ON, ROLL OFF.
To determine your best size, measure your wrist just above the wrist bone and add 3/4 inches.  Round up the neared half size.  For assistance on how to measure your wrist click here.
Last image shows the stack with a coordinating pearl bracelet that is listed separately and not included with this stack.