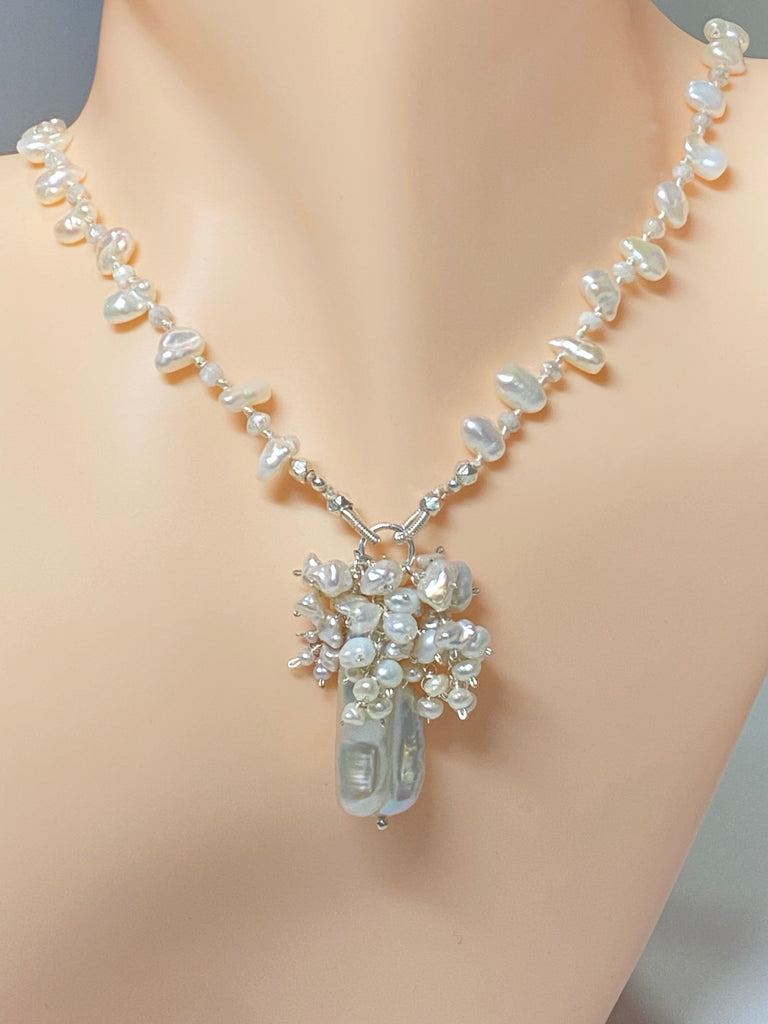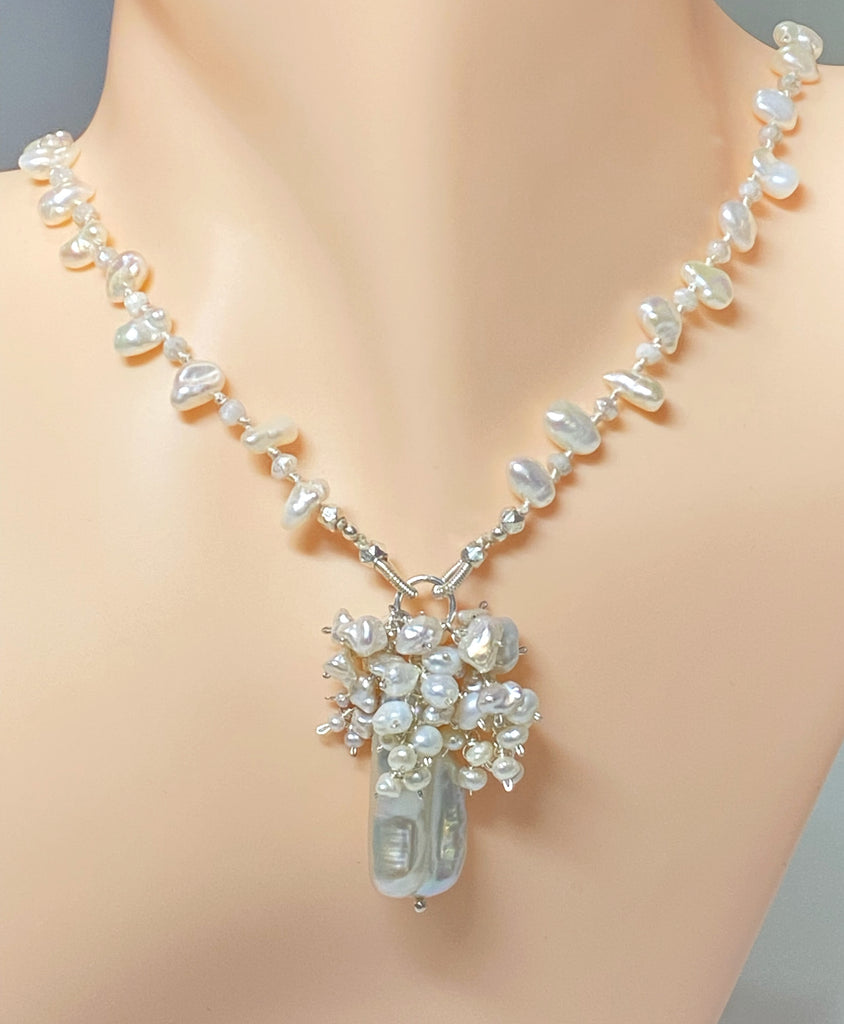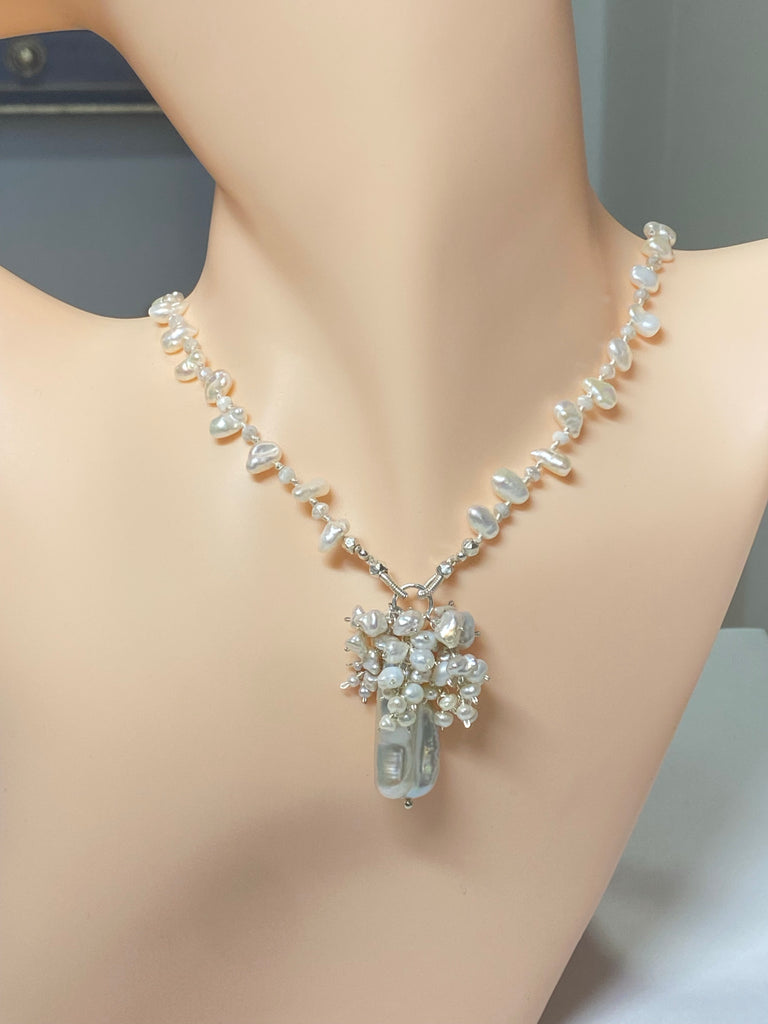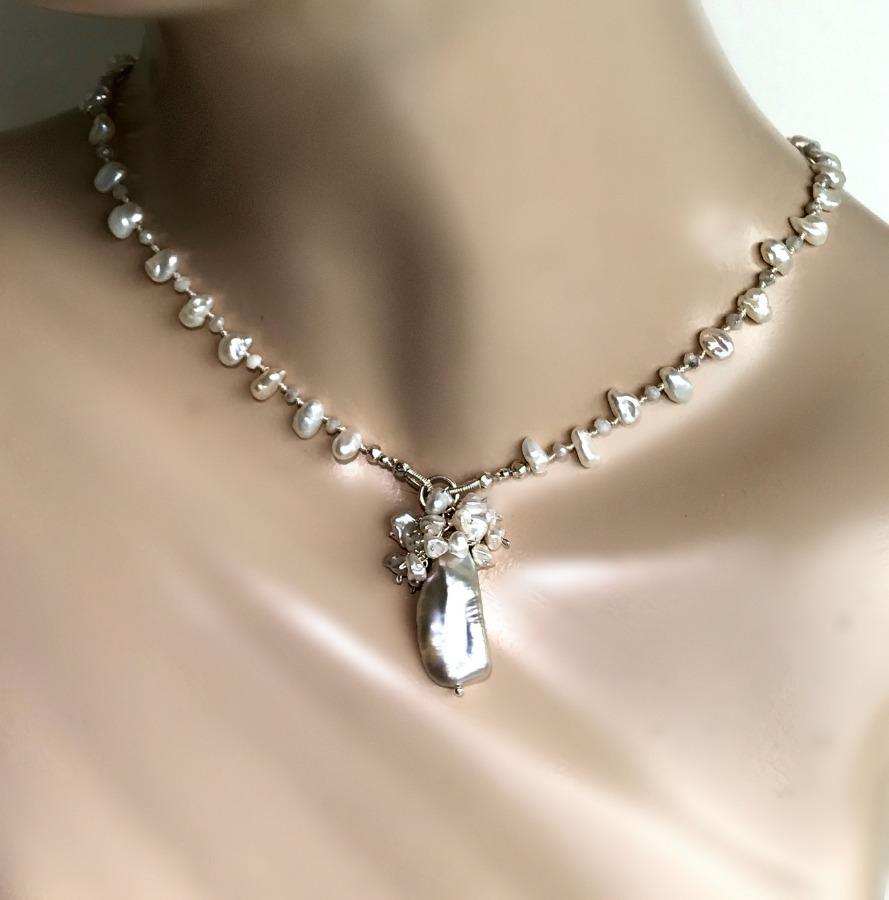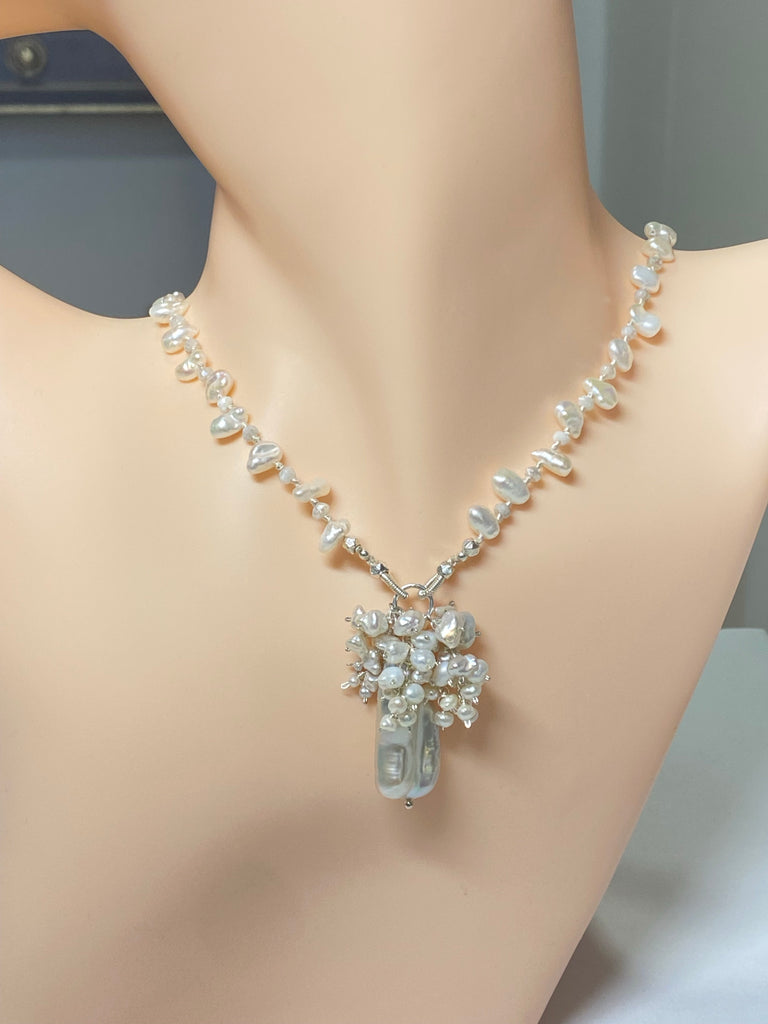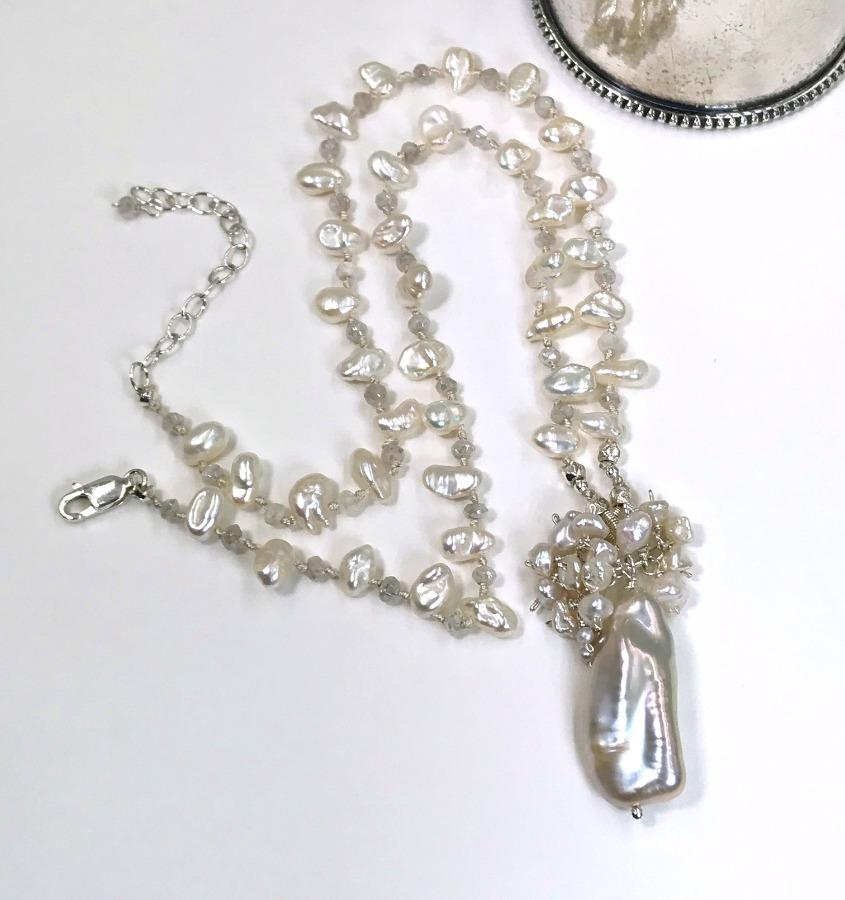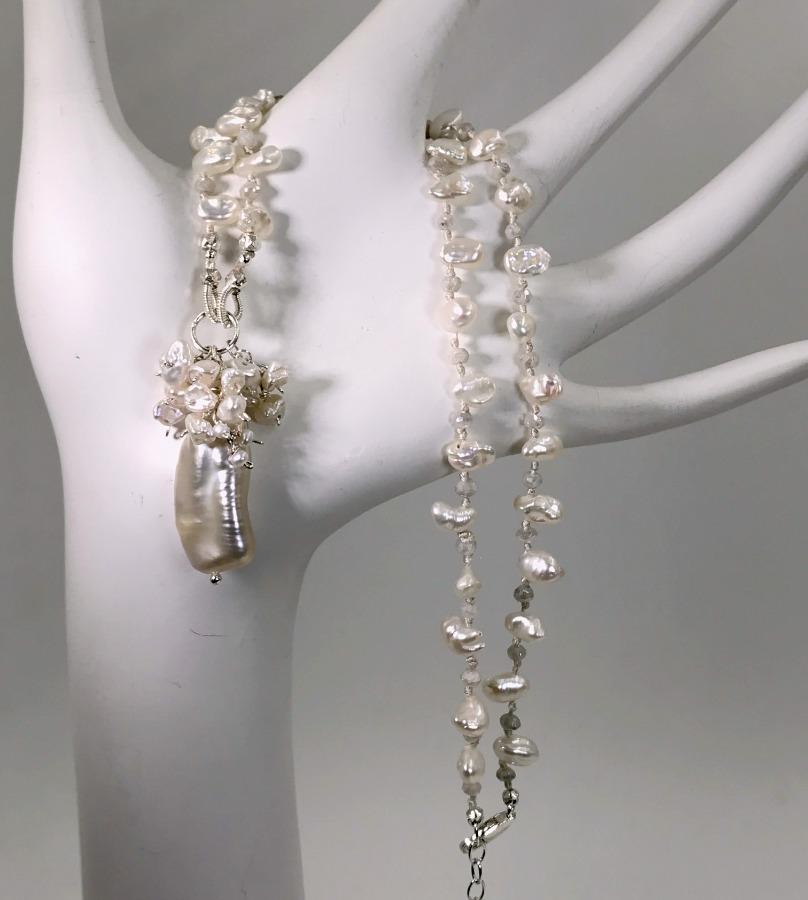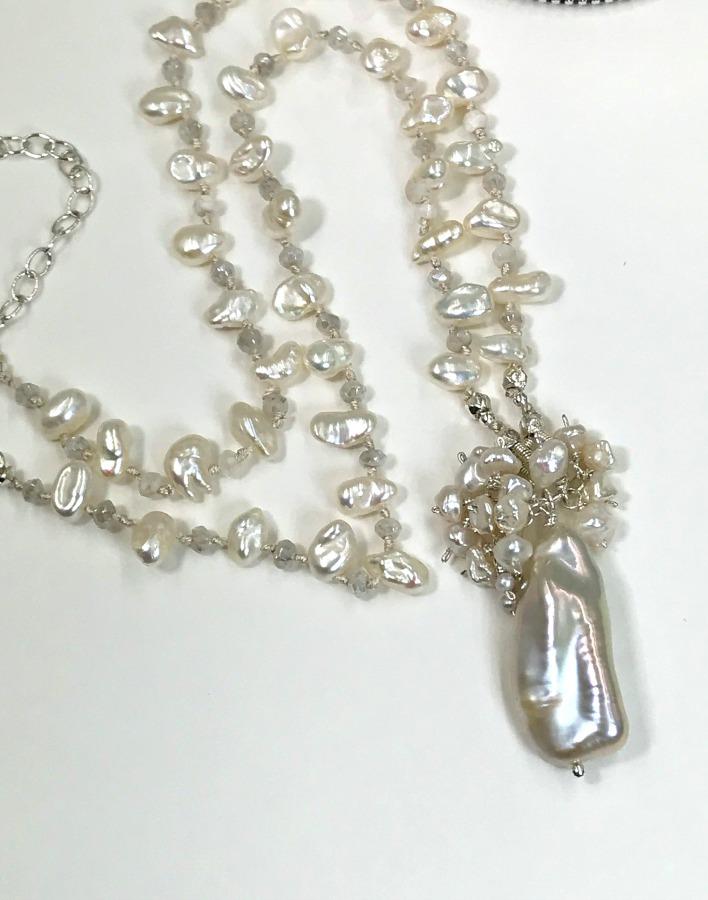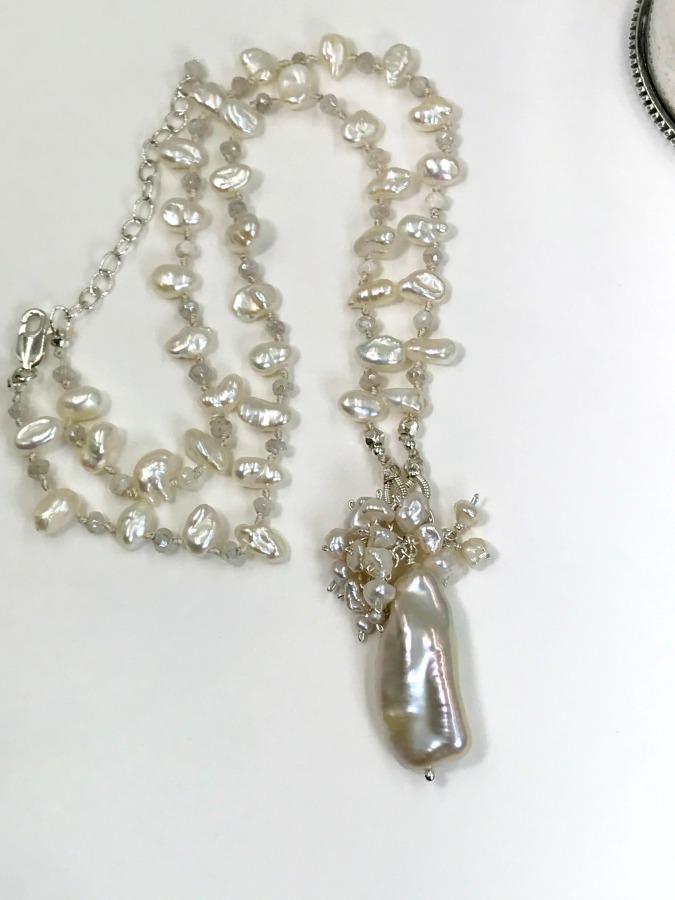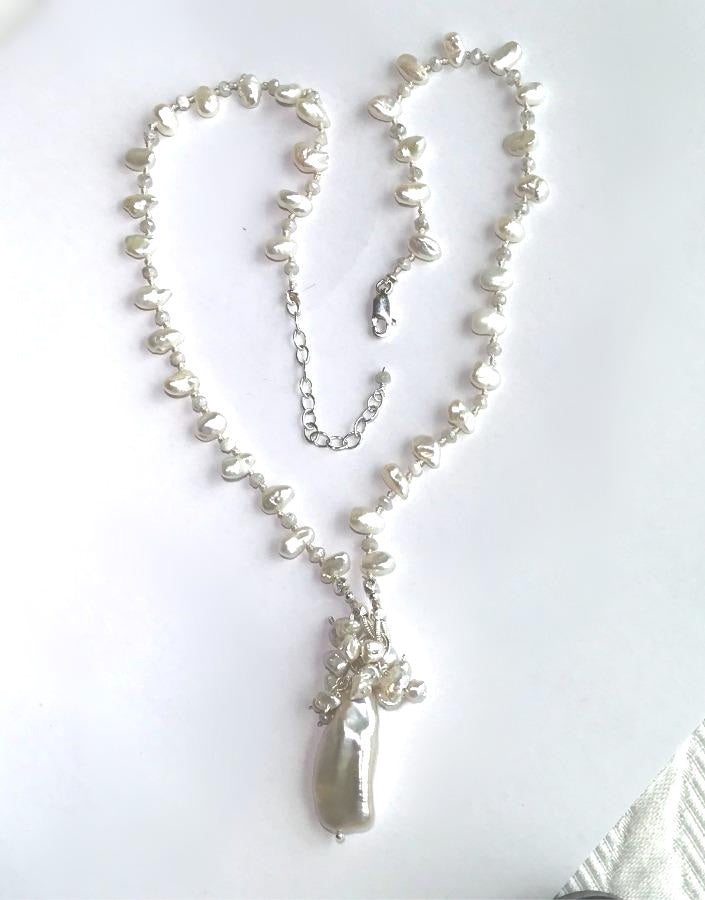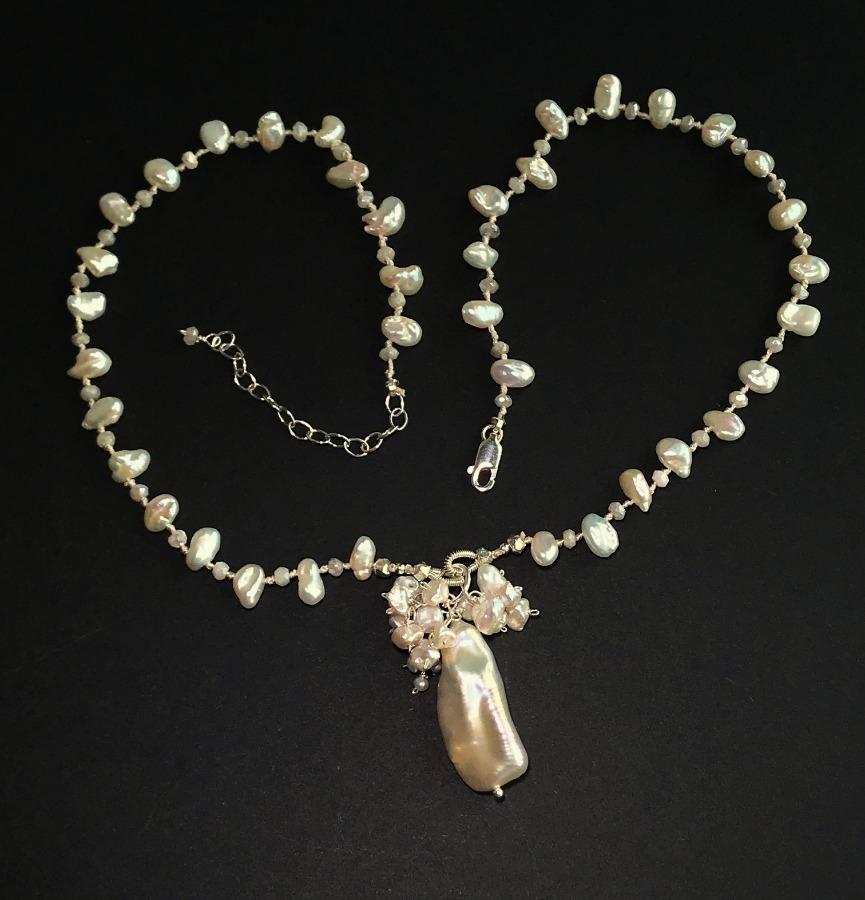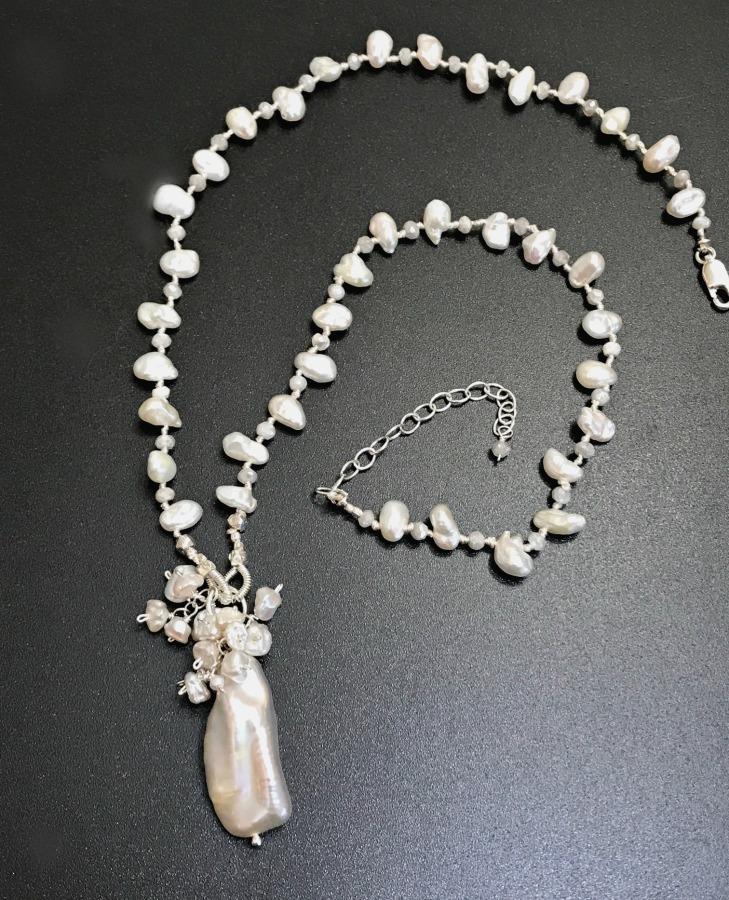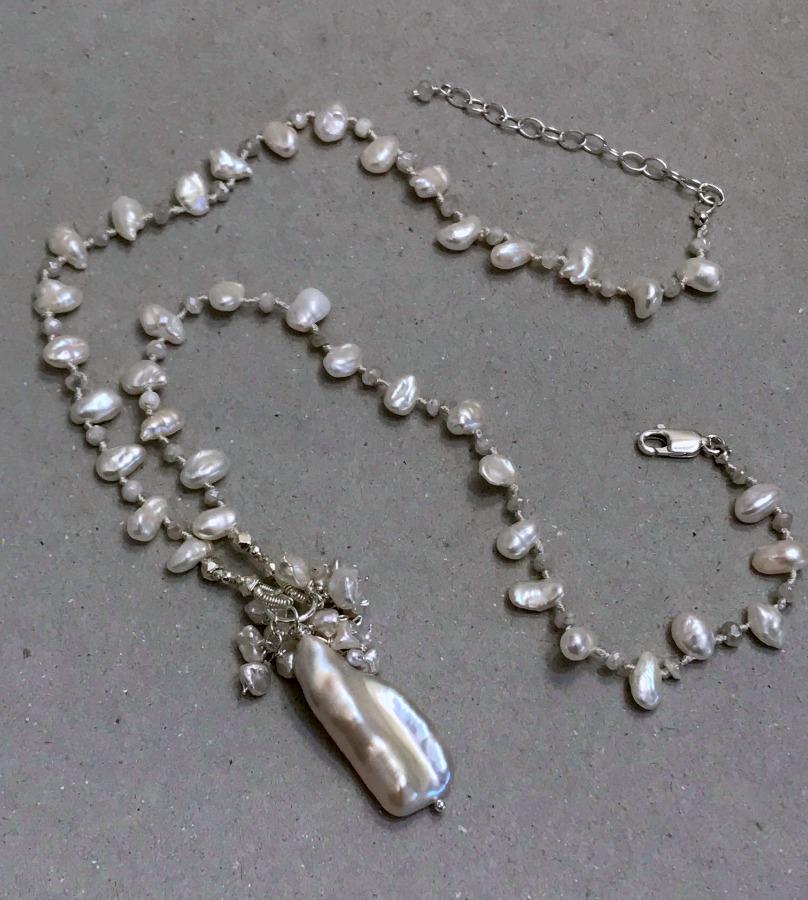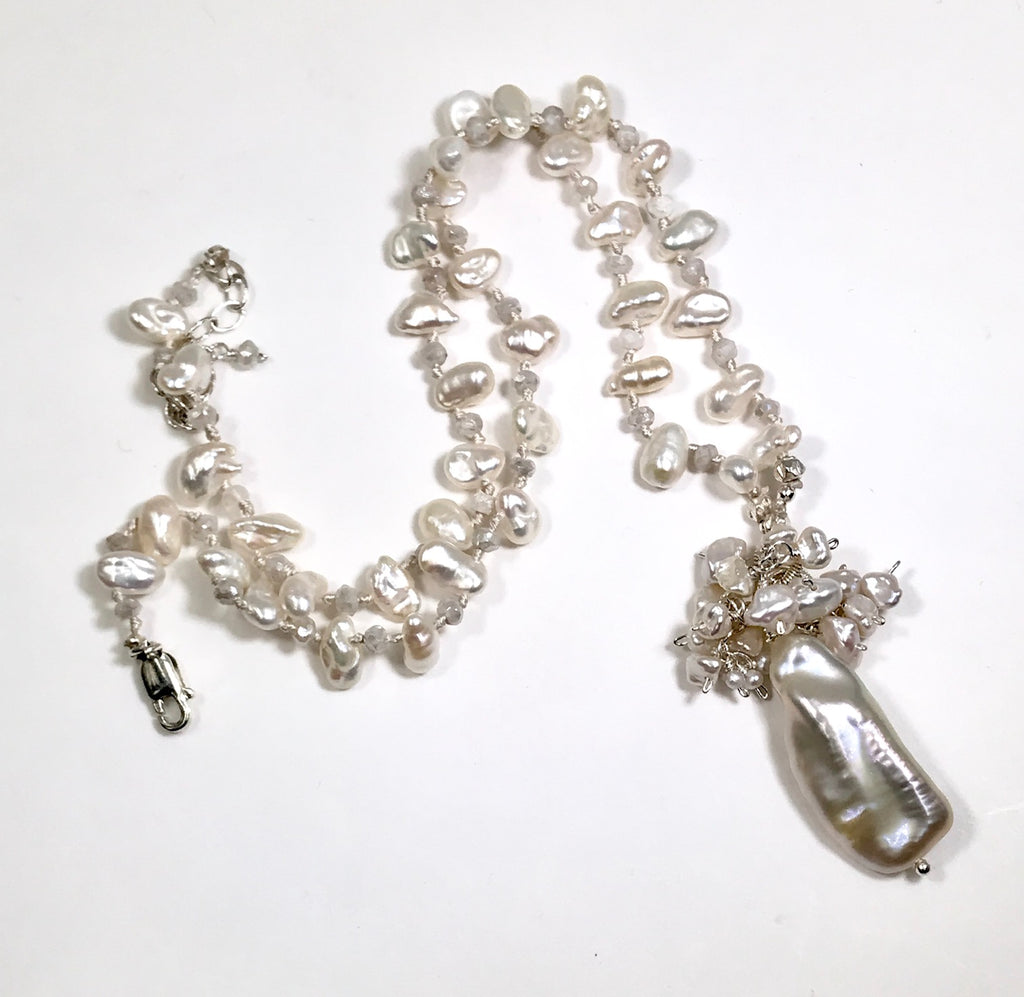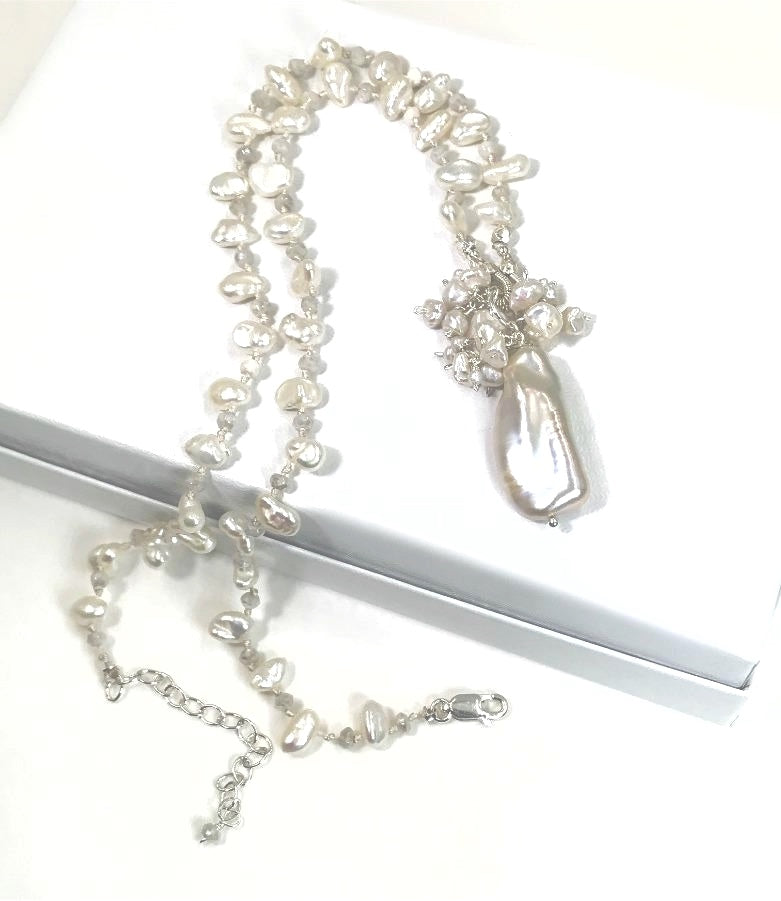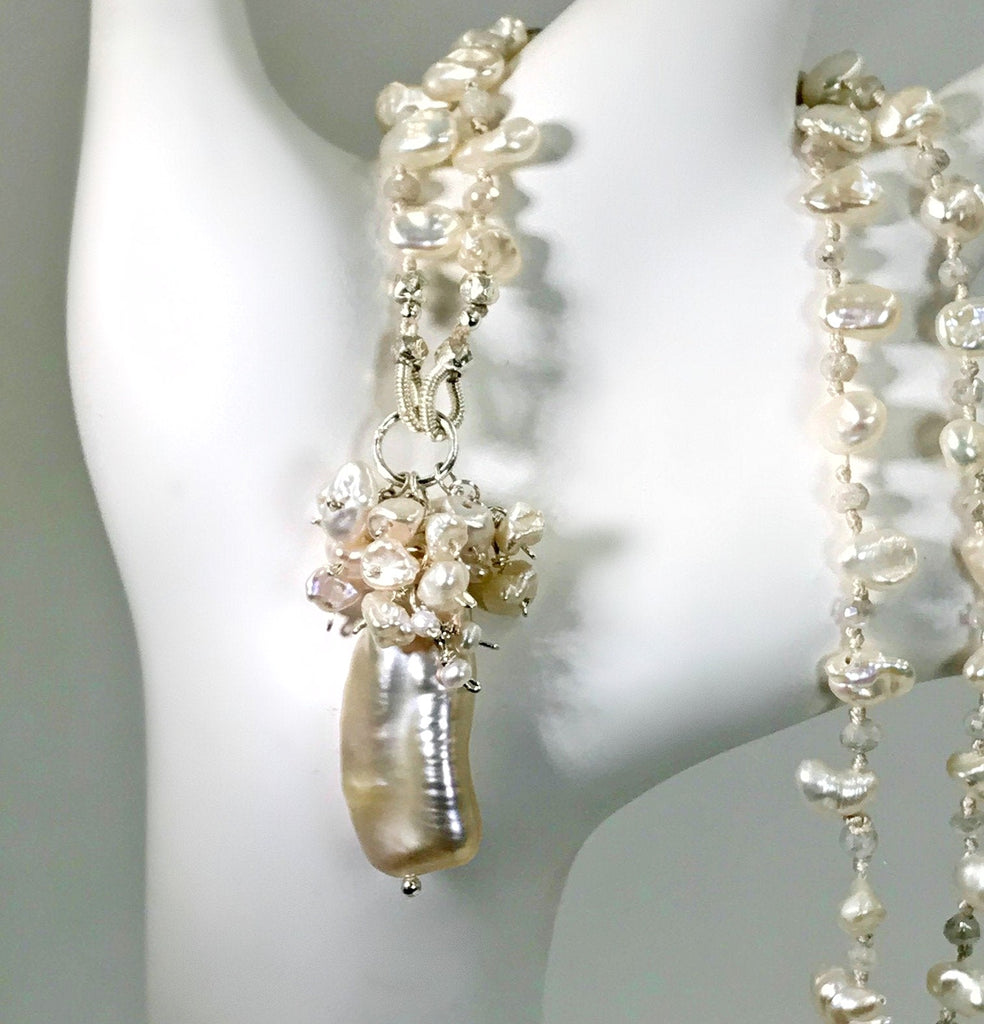 $248.00
$0.00
Pearl Crystal Silk Knotted Wedding Necklace
Pearl Crystal Bridal Necklace Silk Knotted Wedding Necklace Sapphire Corundum Pearl Cluster Biwa Keishi Pearl Romantic Jewelry Gift for Her
Gleaming ivory white, freashwater keishi pearls and mystic sapphire corundum gemstones and knotted on beige silk cord with sterling silver details to dangle a lustrous biwa freshwater pearl to create this classic necklace, perfect for a bride.
Clusters of more keishi pearls and tiny round pearls cascade down over the dangling biwa pearl for for romantic glamour. The small ivory white mystic sapphire corundum rondelles sparkle like tiny diamonds among the pearls on the necklace.
This necklace makes a great gift for someone special or a keepsake for a wedding gift. Lovely!
Necklace measures 16 1/2 to 18 1/2 inches long and closes with a sterling silver lobster clasp and sterling silver extender chain.