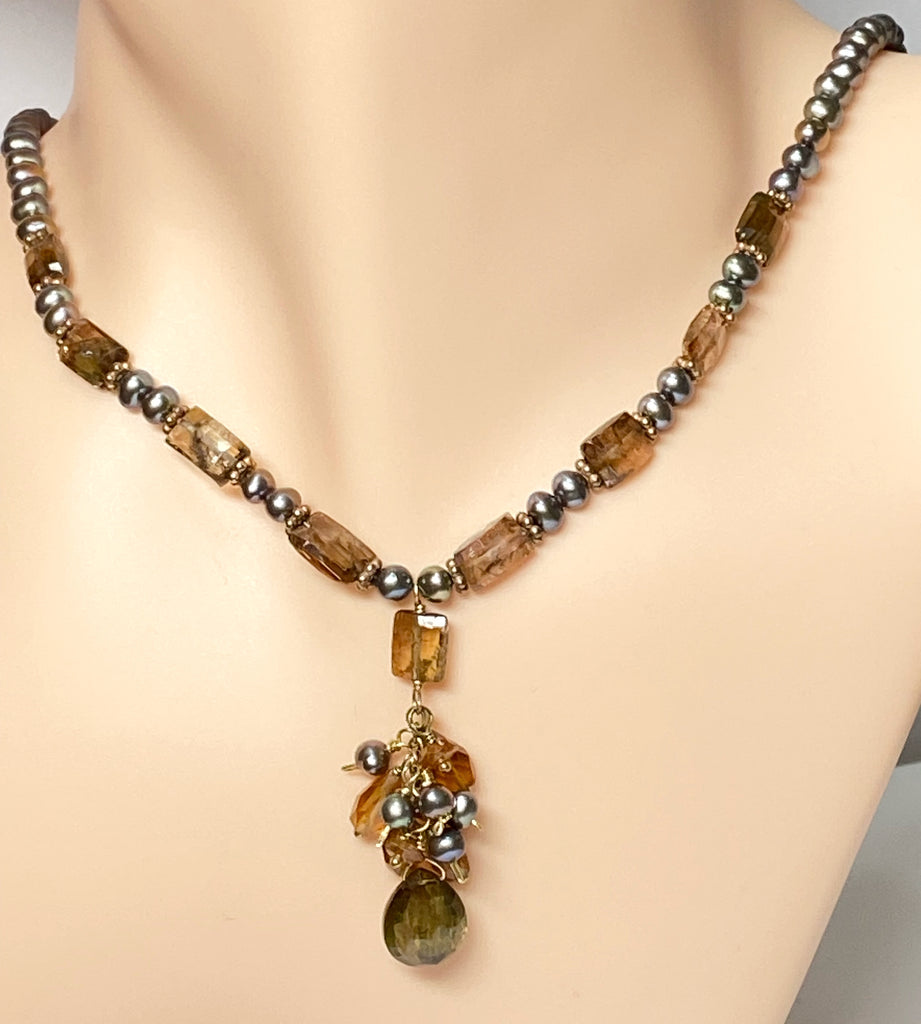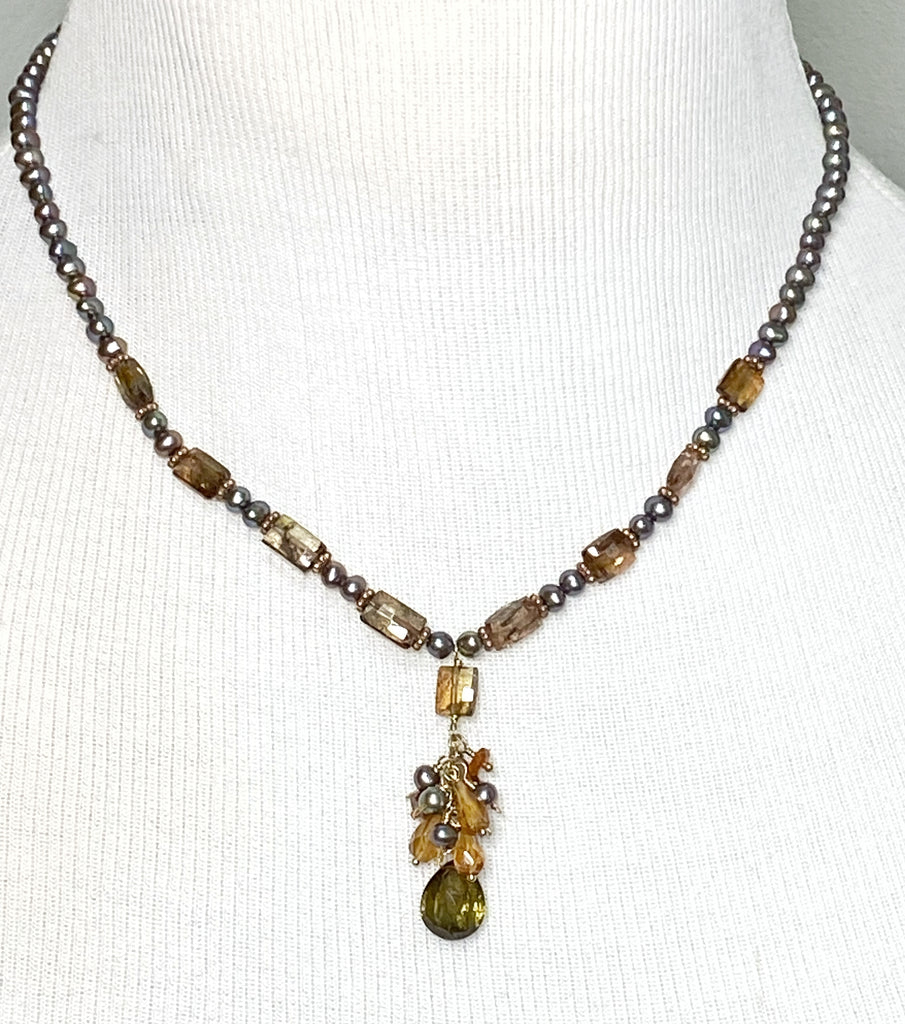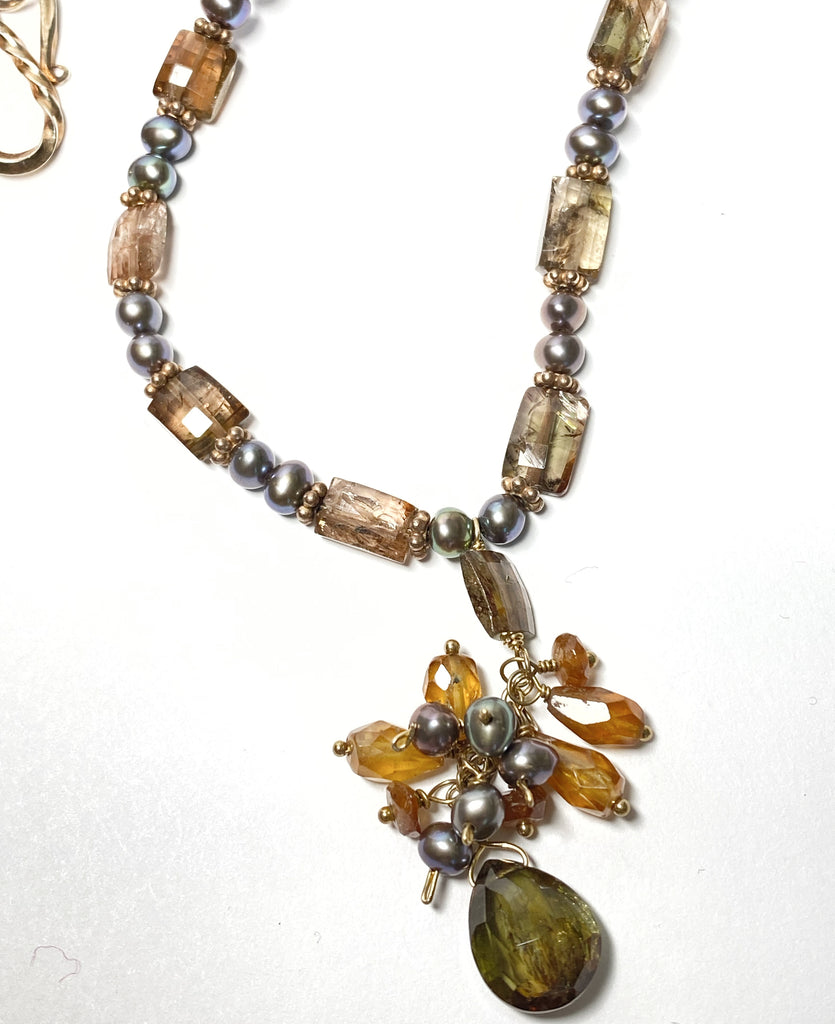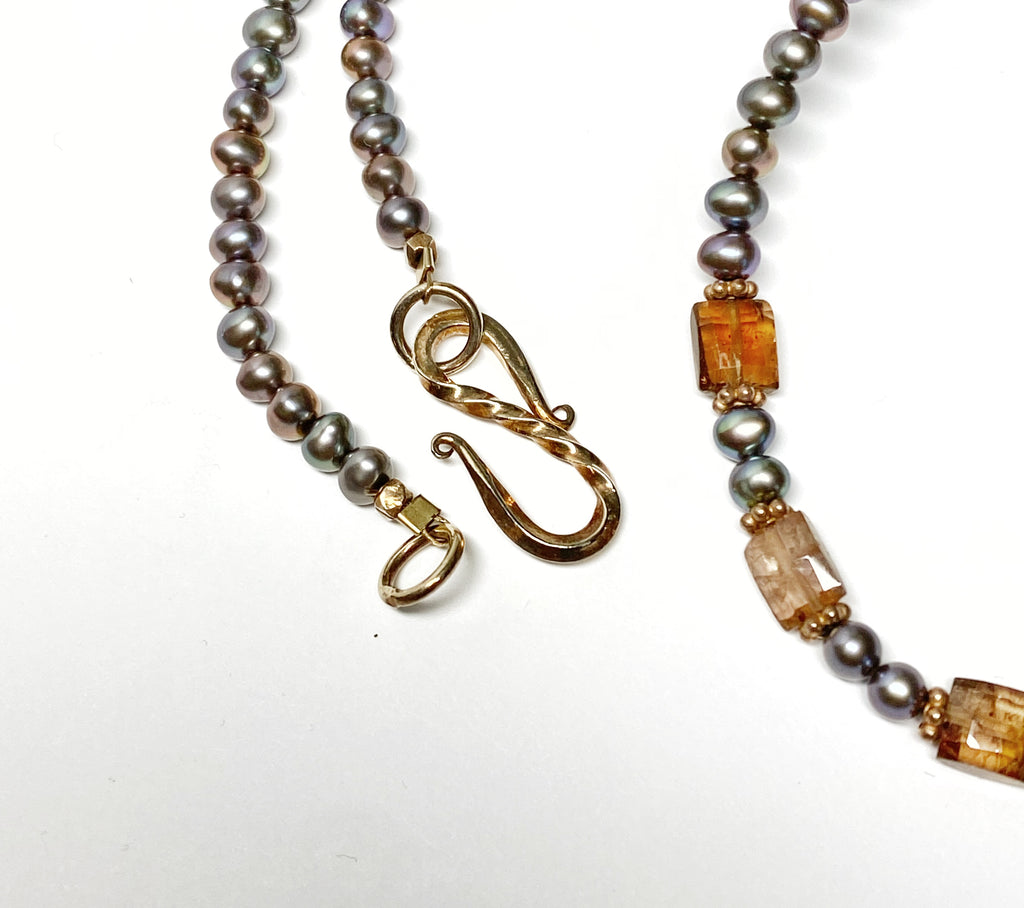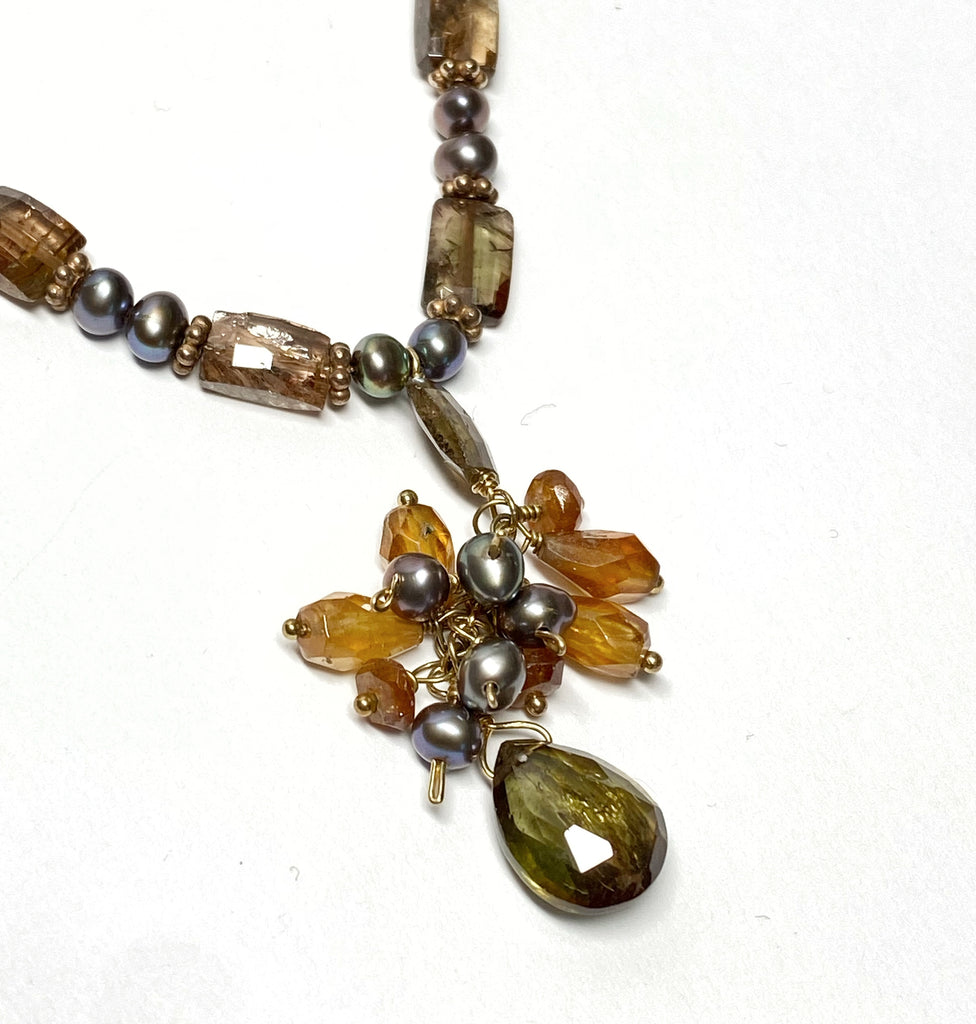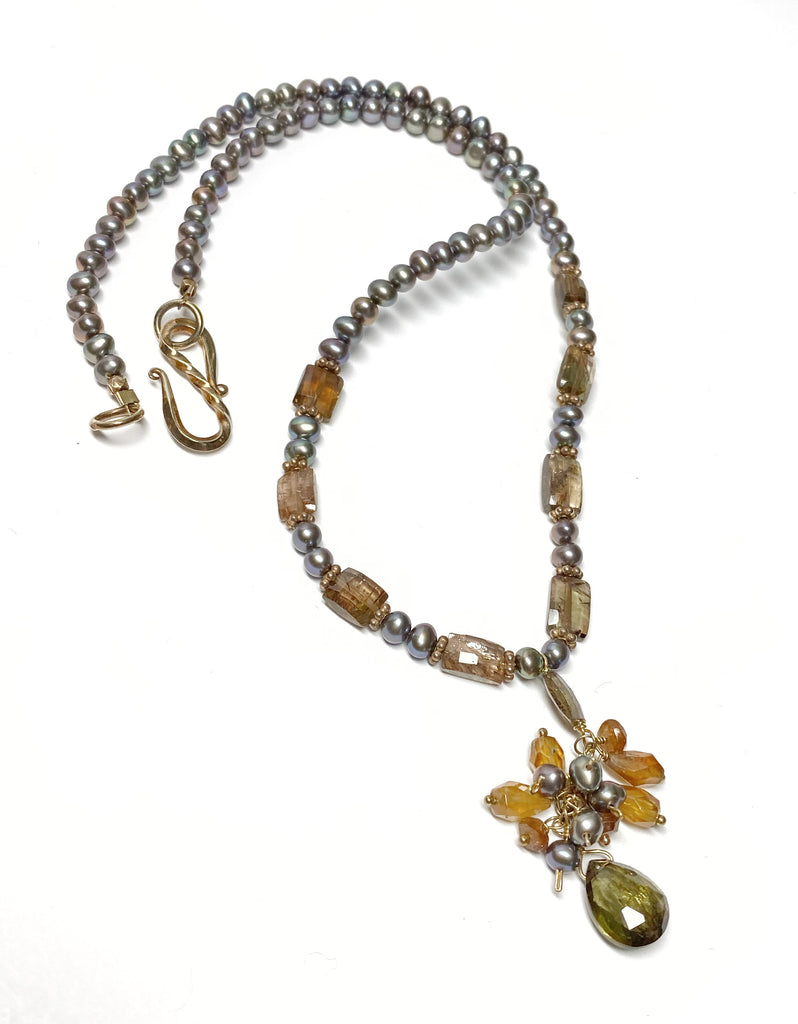 $150.00
$0.00
Pearl and Andalusite Necklace
Beautiful 4 mm freshwater pearls mix with faceted andalusite chicket gemstones and rose gold vermeil daisy accents to create the main part of this dainty necklace.
Dangling down the center is a faceted andalusite pendant on a gold filled chain with dangling hessonite faceted beads and more pearls, topped by one more andalusite chicklet.
Andalusite is a pink brownish gemstone with golden olive green highlights - perfect for coordinating with fall colors and earth tones.
Necklace measures about 16 1/2 inches long, and the pendant measures 1 1/2 inches long.