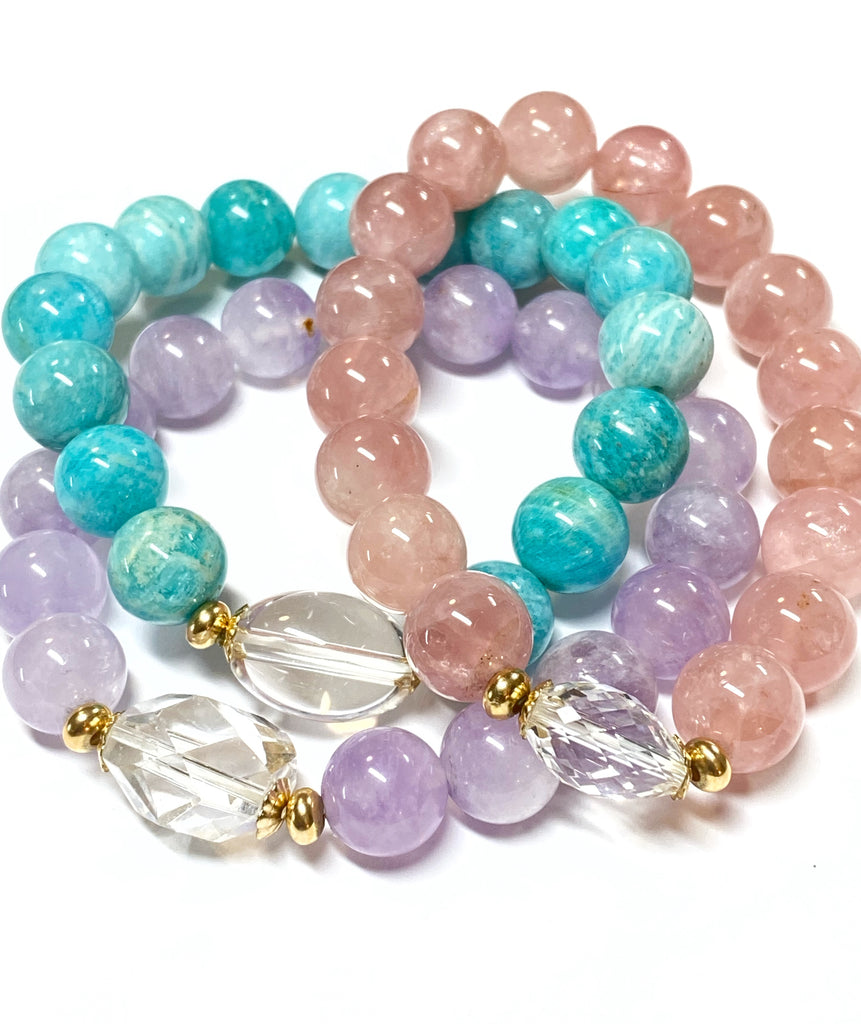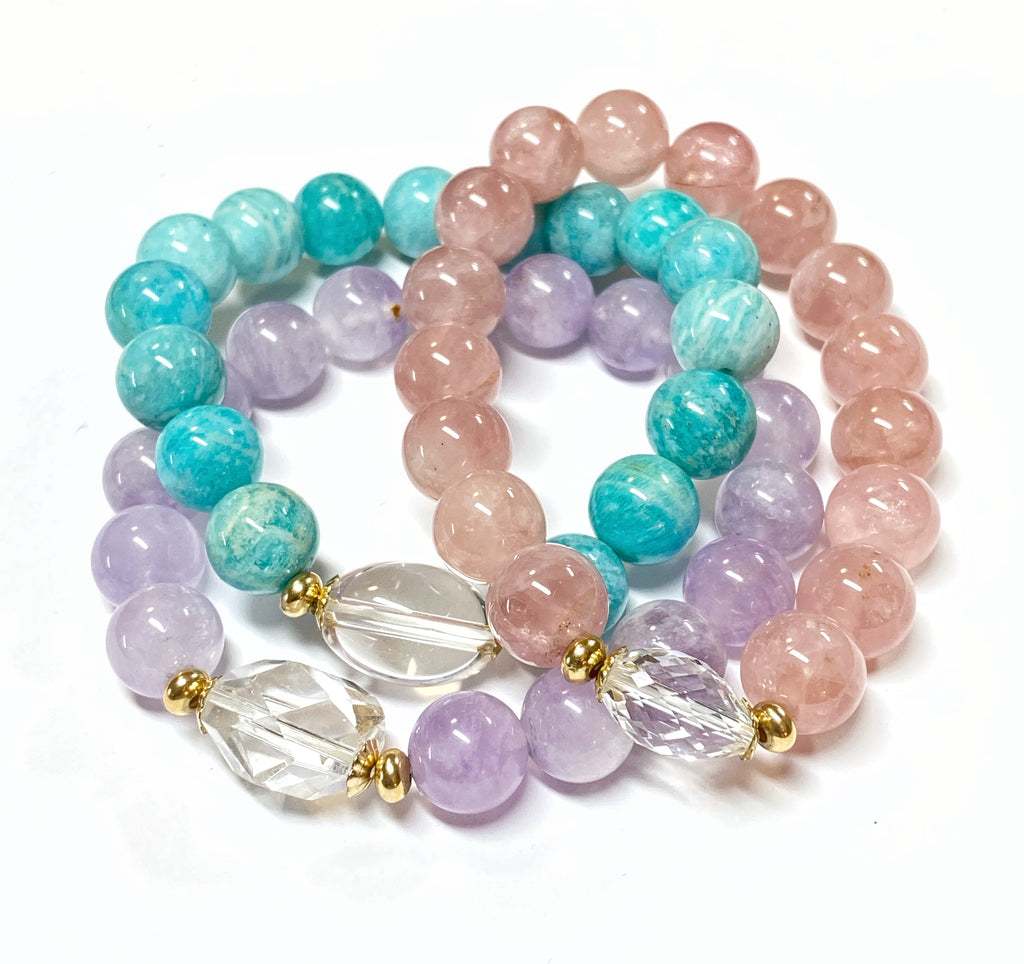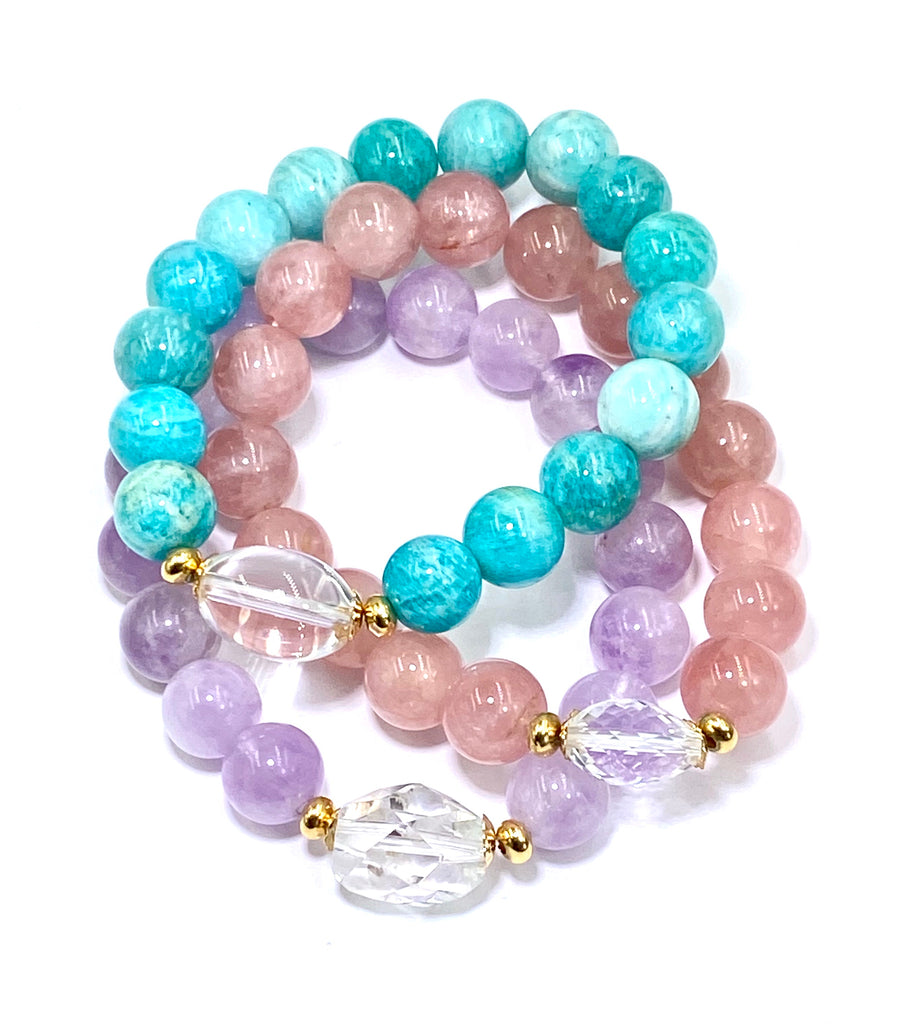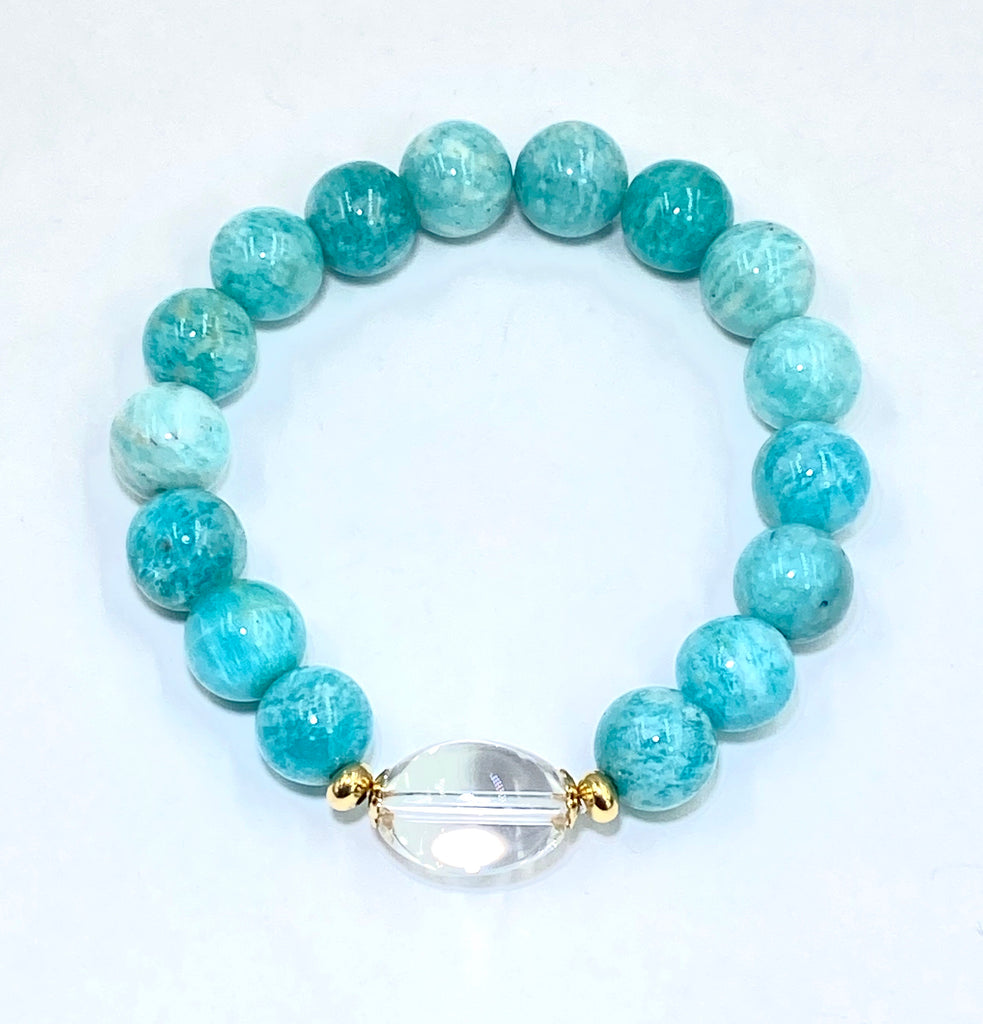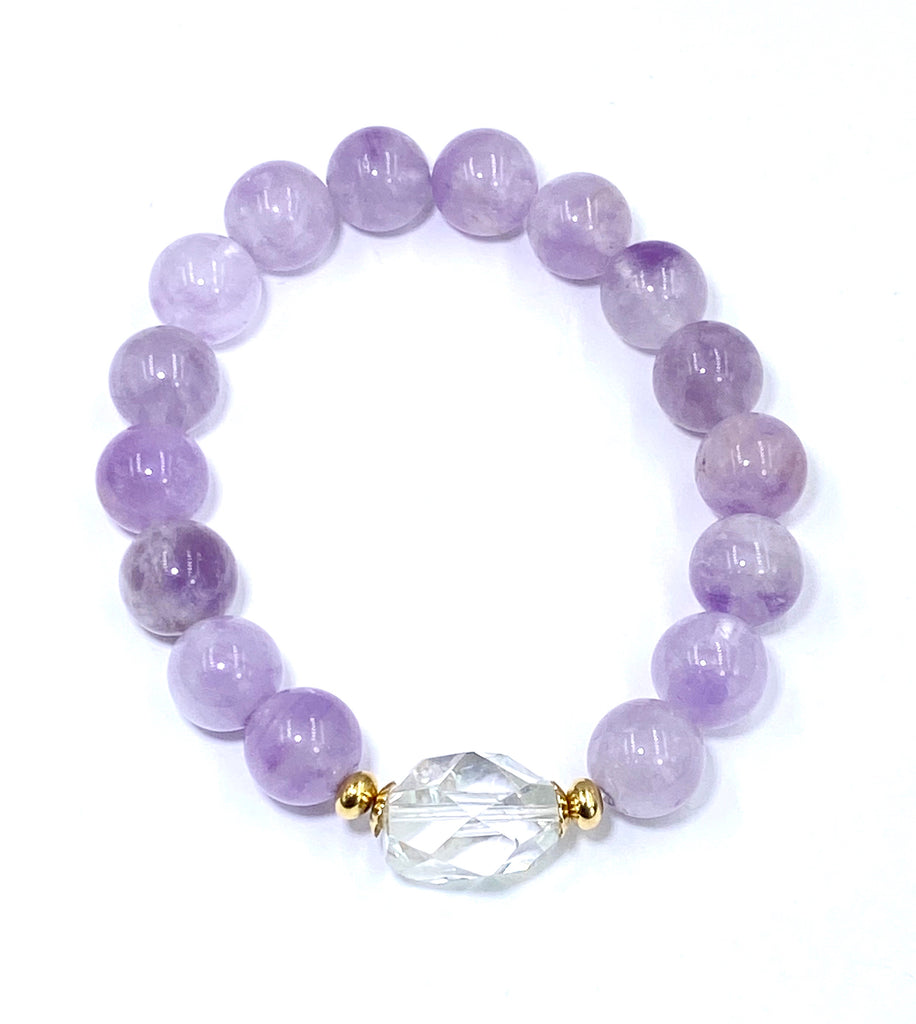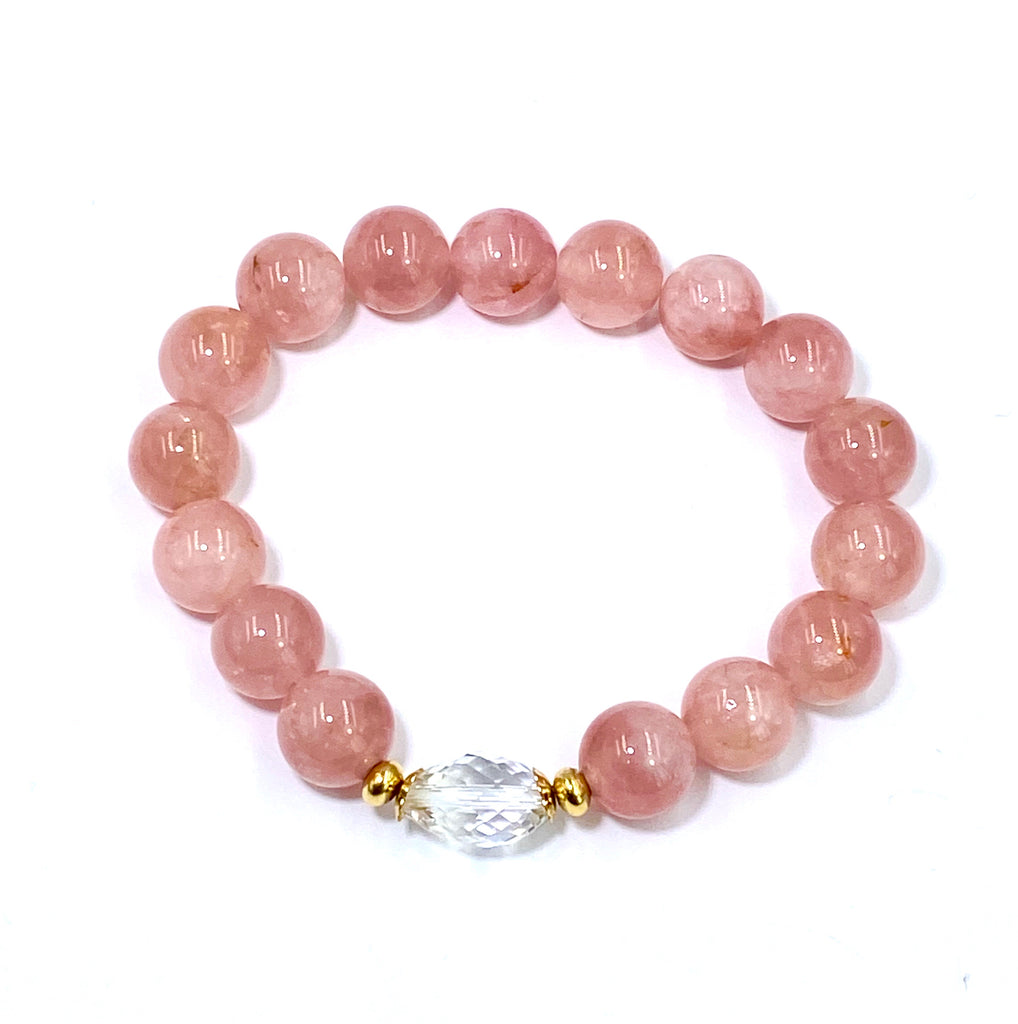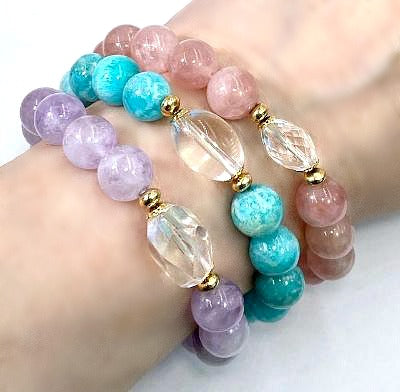 $119.00
$0.00
Pastel Gemstone Stretch Stacking Bracelet Set of 3 with Crystal Quartz
This is a set of 3 pastel gemstone stretch stacking bracelets, each one centered by a different quartz crystal bead.
The bracelets are lavender quartz, Russian amazonite and rose quartz.  Wear them together, separately or mixed with others from your own collection.  
The crystal quartz beads reflect the light beautifully!  They are flanked by 14 kt gold fill flower bead caps and 14 kt gold filled saucer spacers beads, and the bracelets have hidden epoxied knots in the gold filled saucer beads.
ROLL ON, ROLL OFF.  Great summer colors to mix with warm weather looks!  Please choose your desired size from the drop down menu.  
To find your size, measure your wrist just above the wrist bone and add 3/4 inch.  If you need assistance, send me a CHAT MESSAGE or review the instructions here.