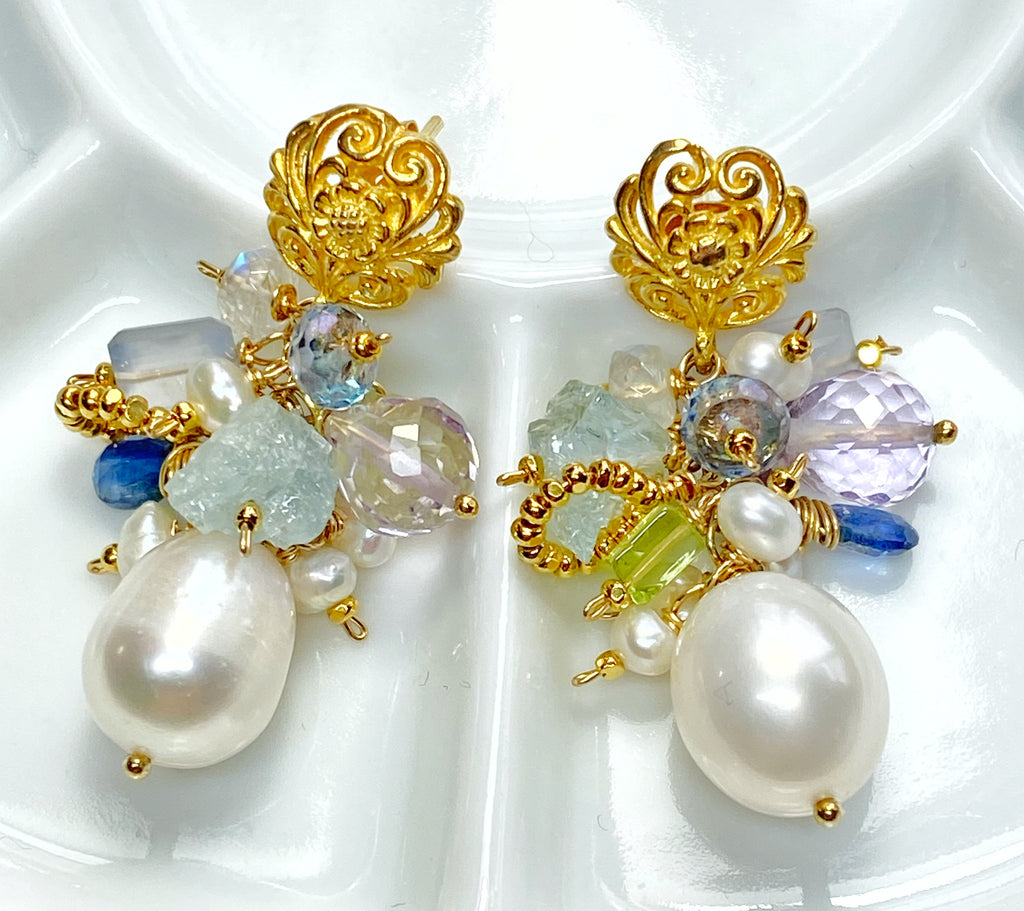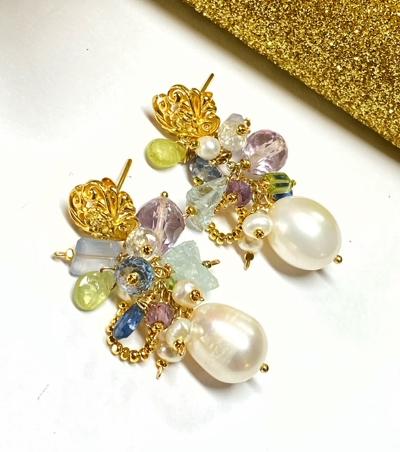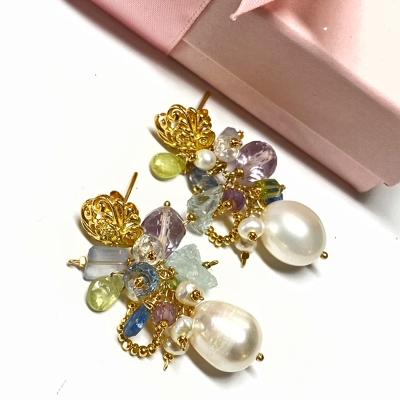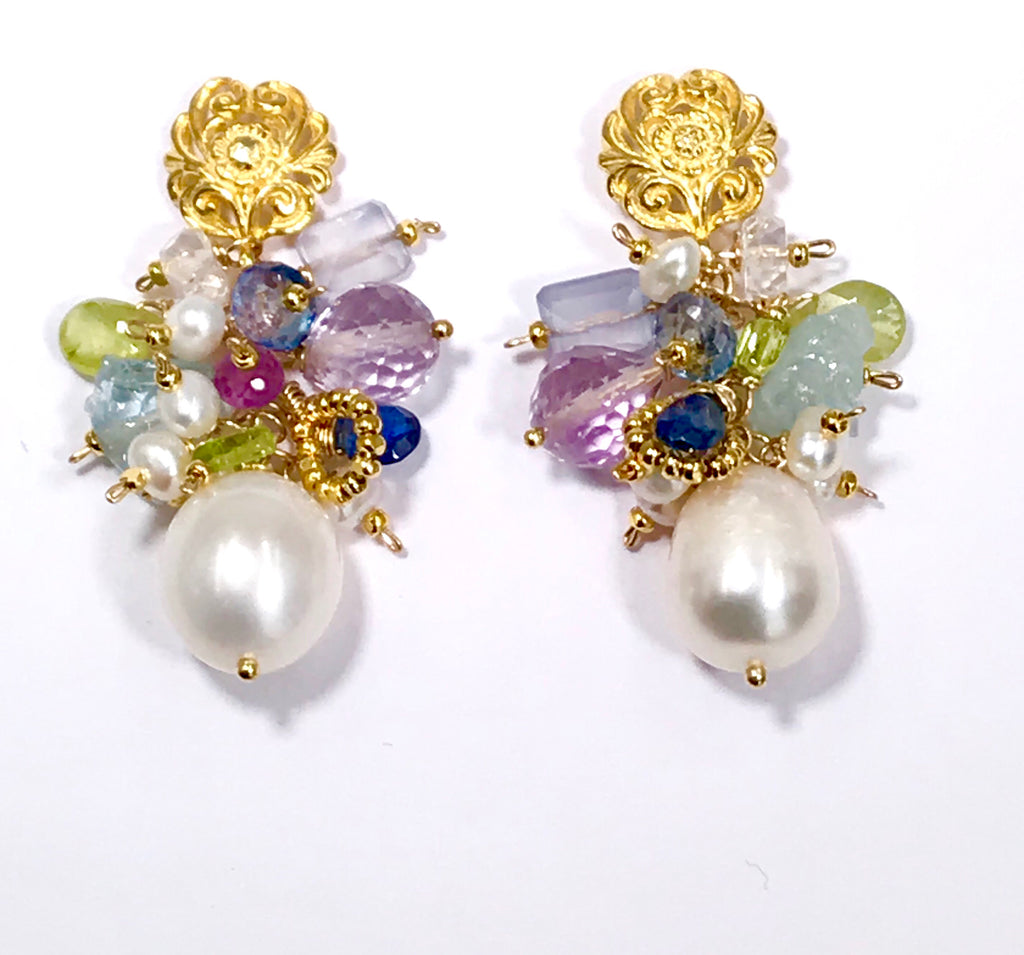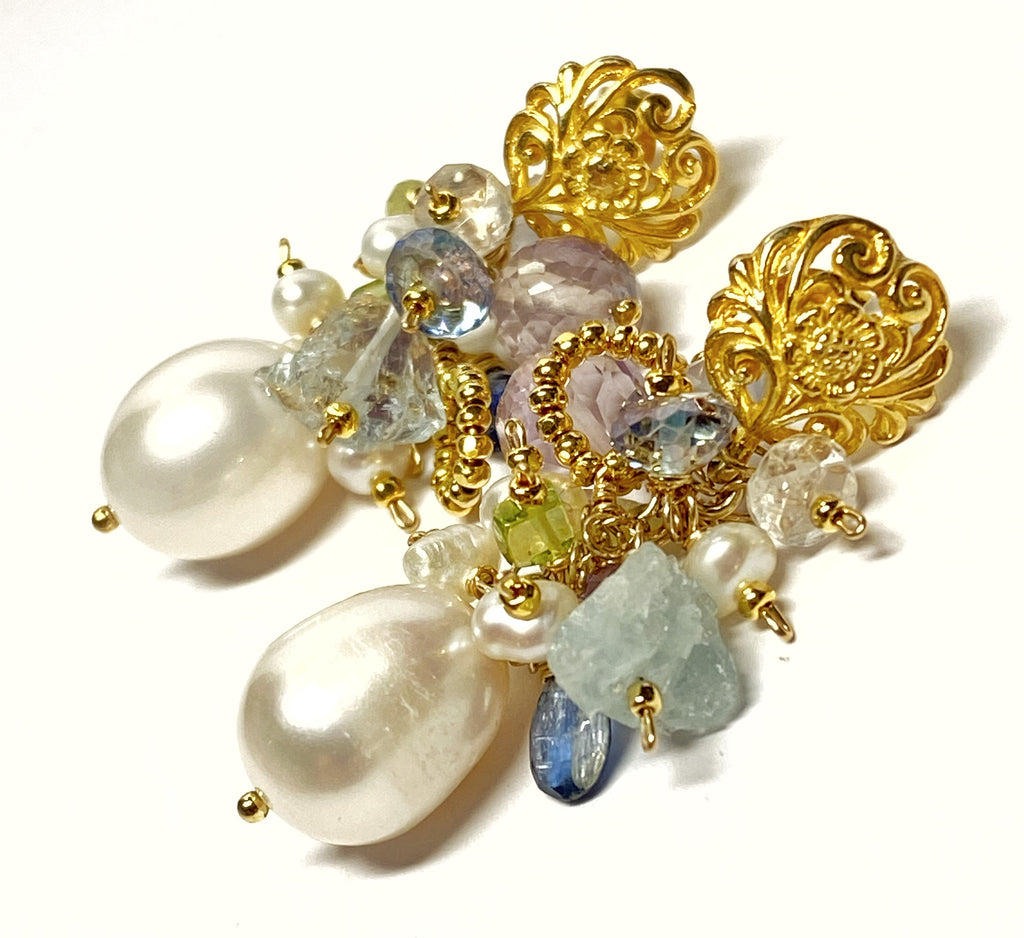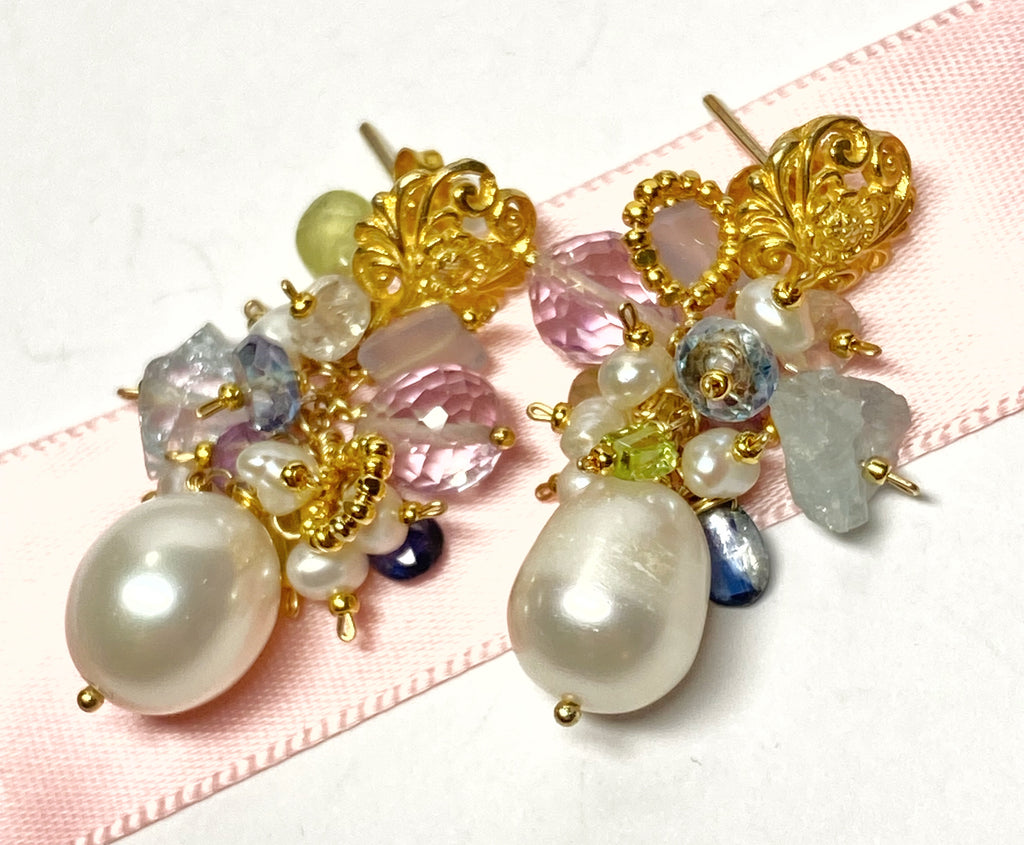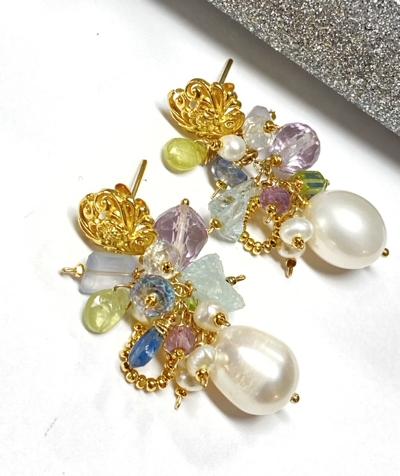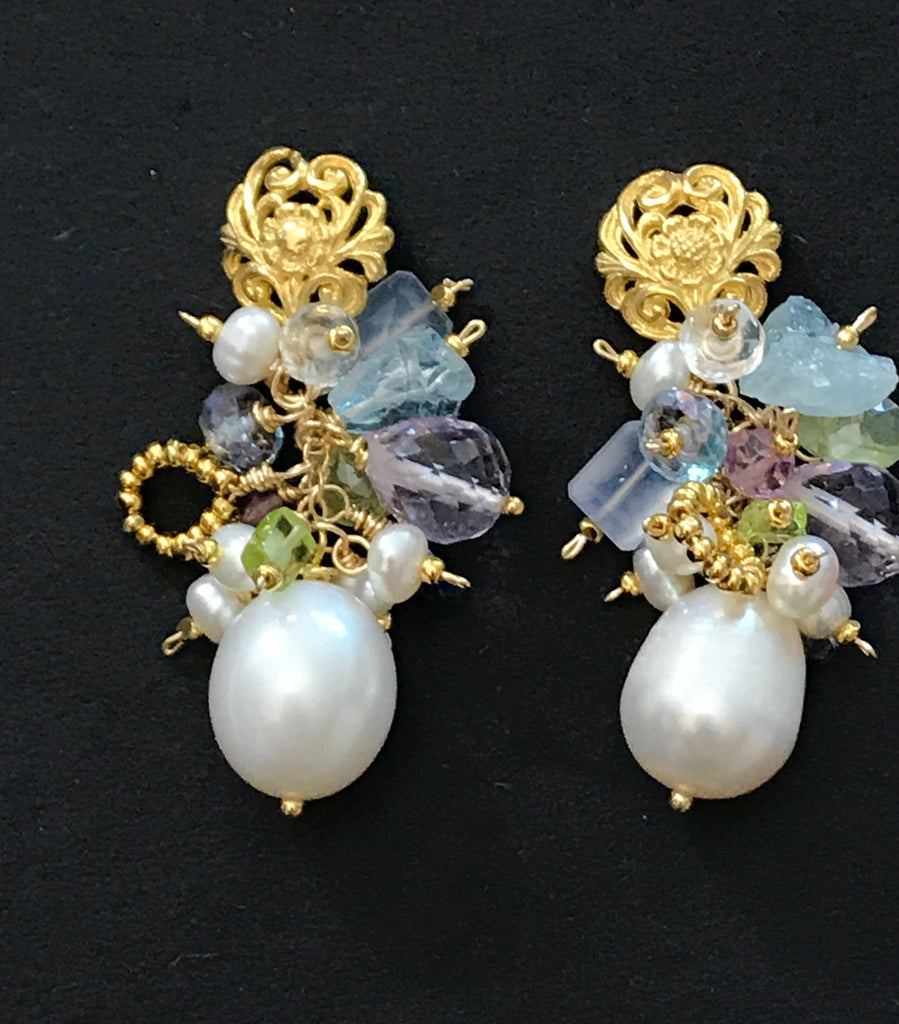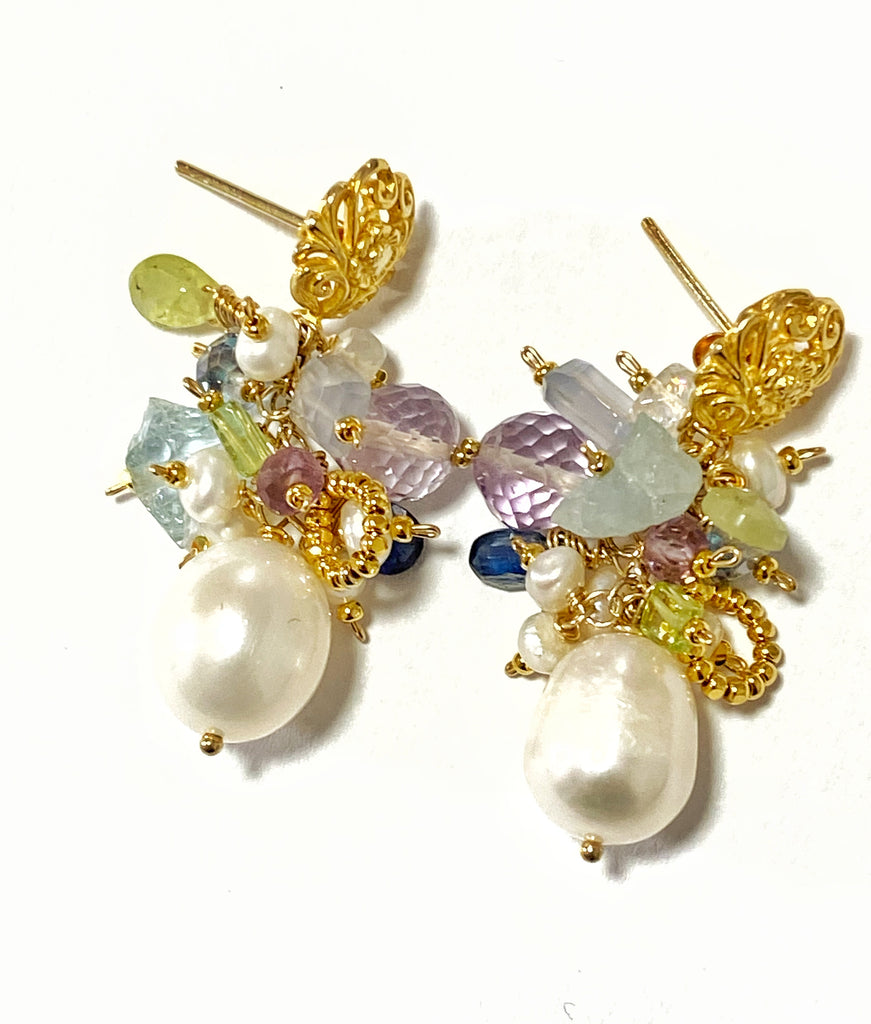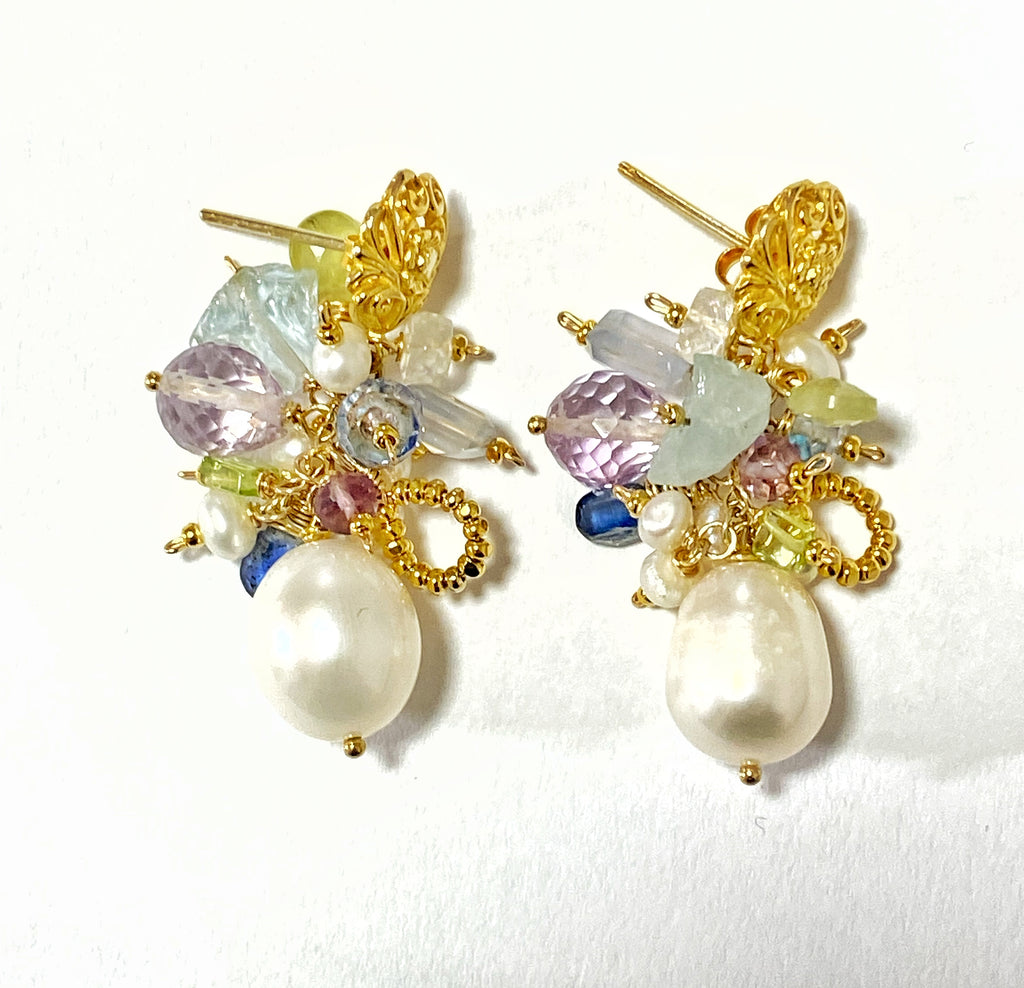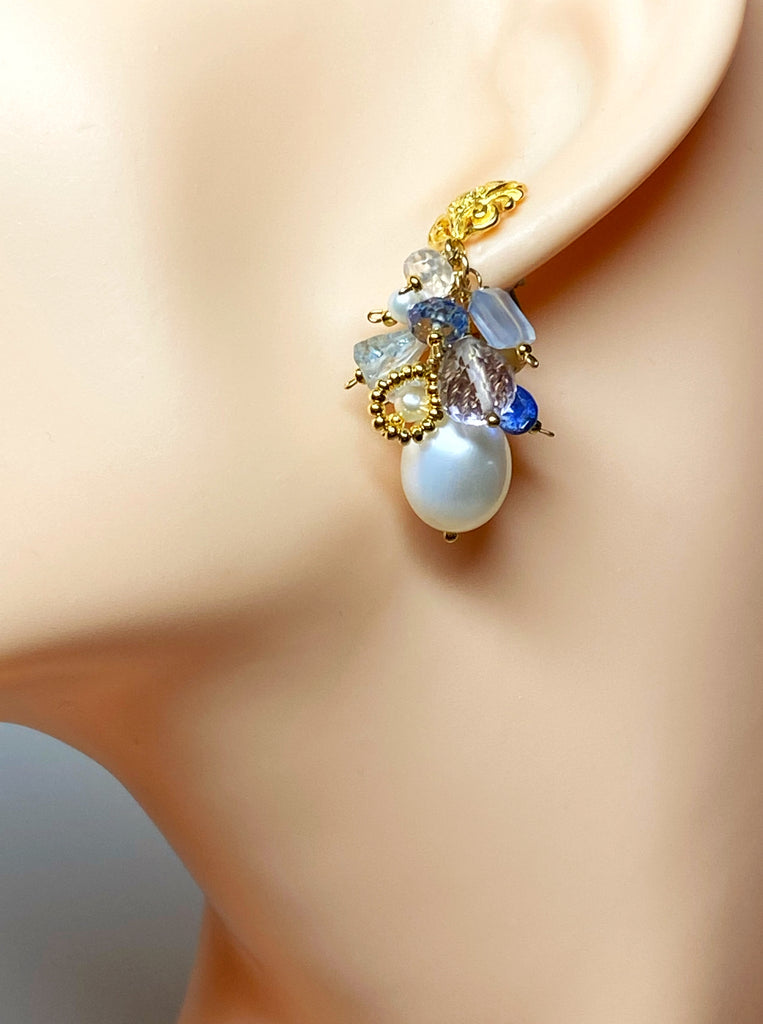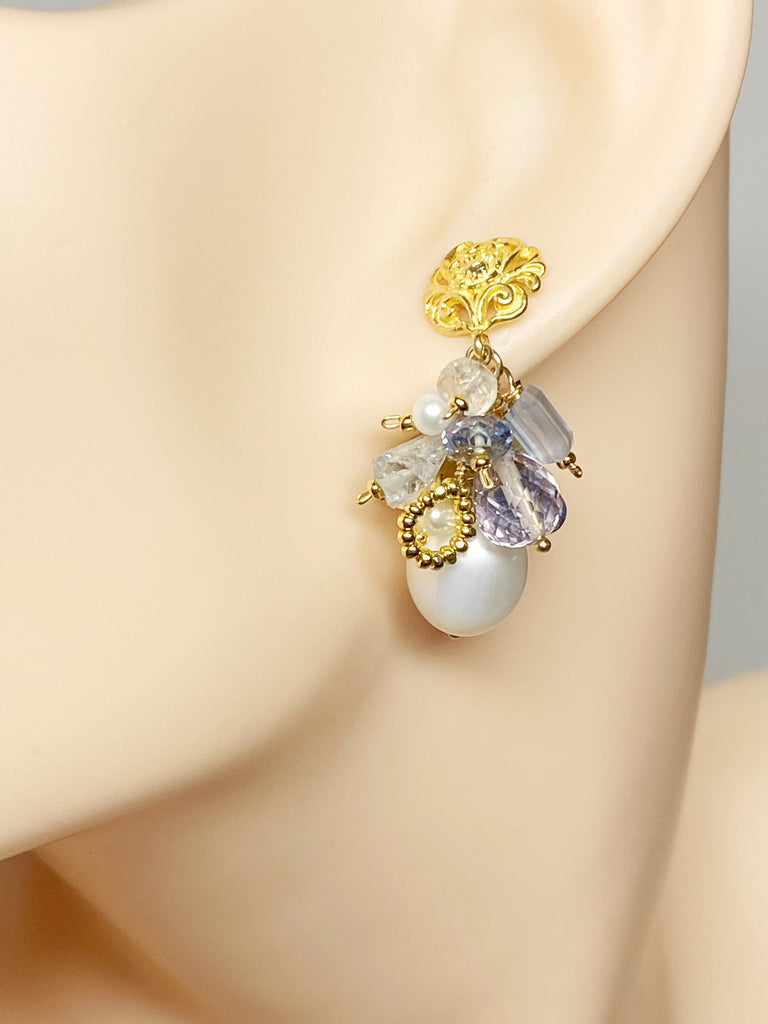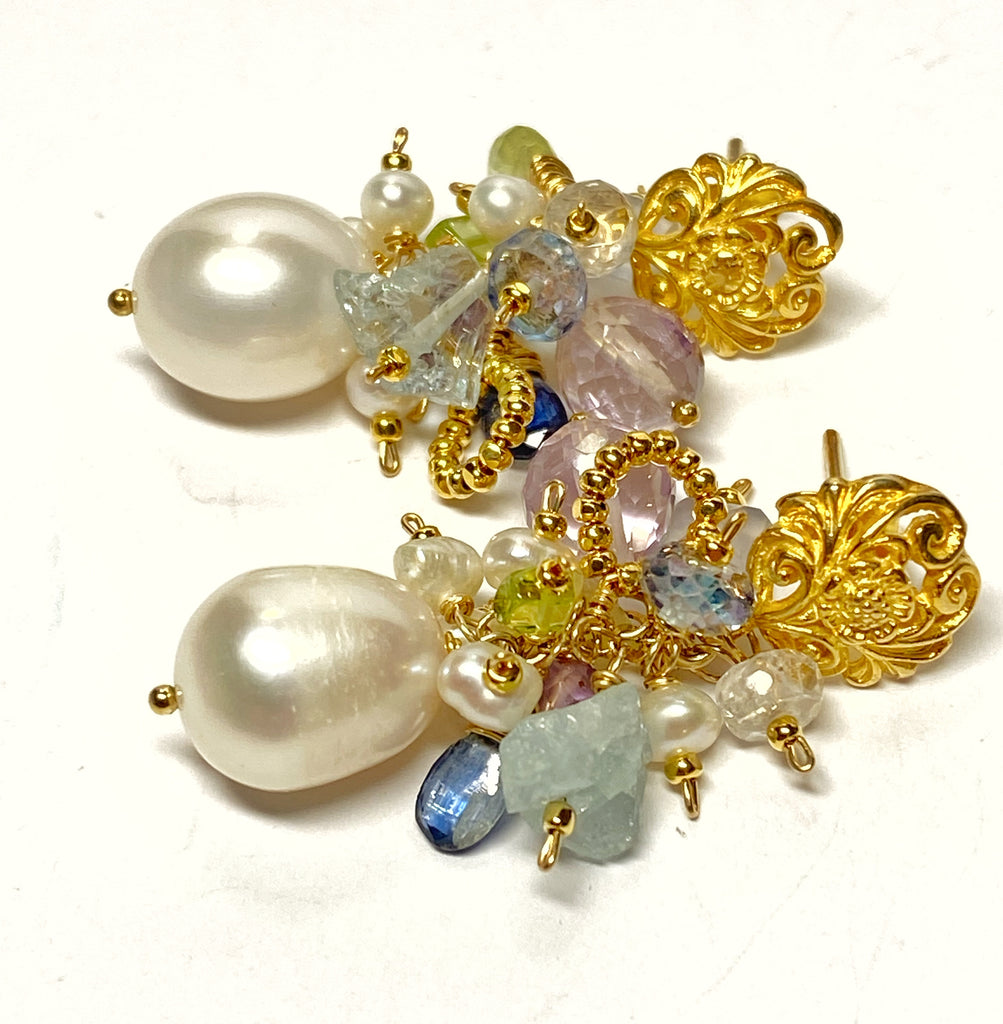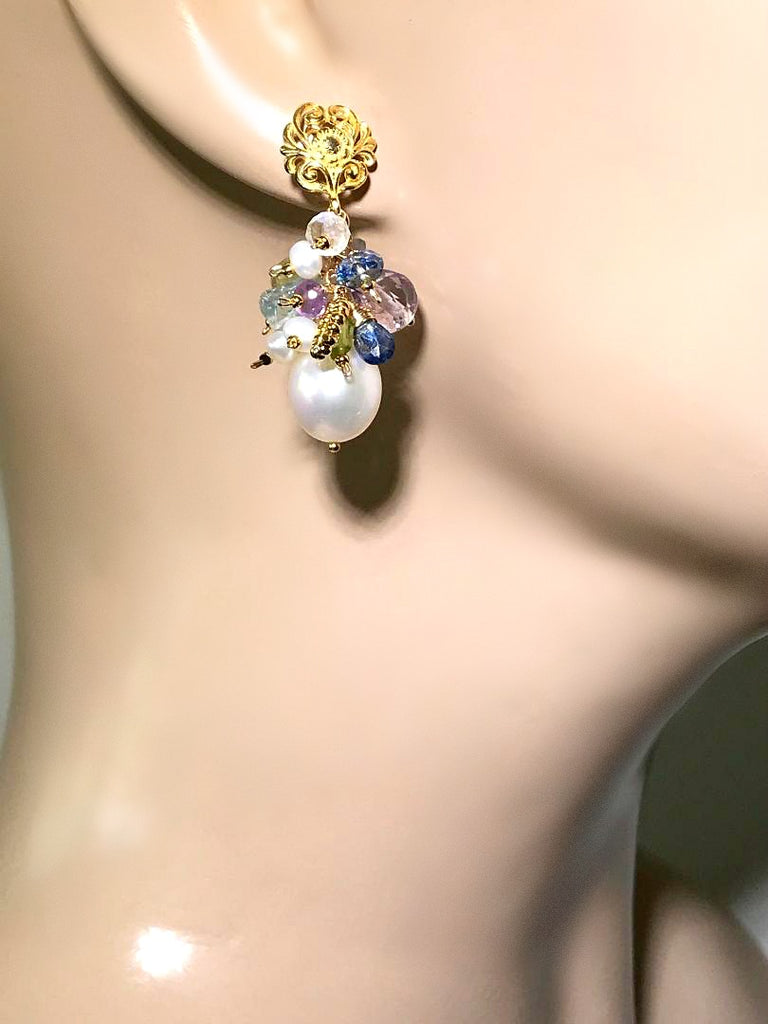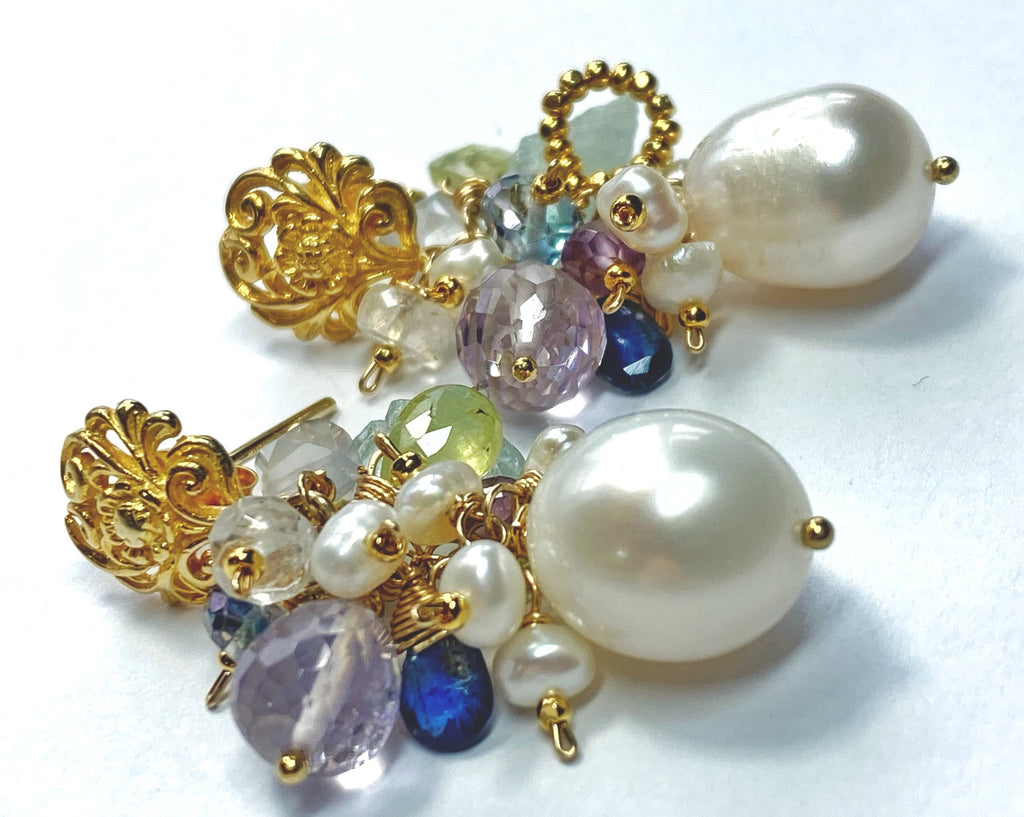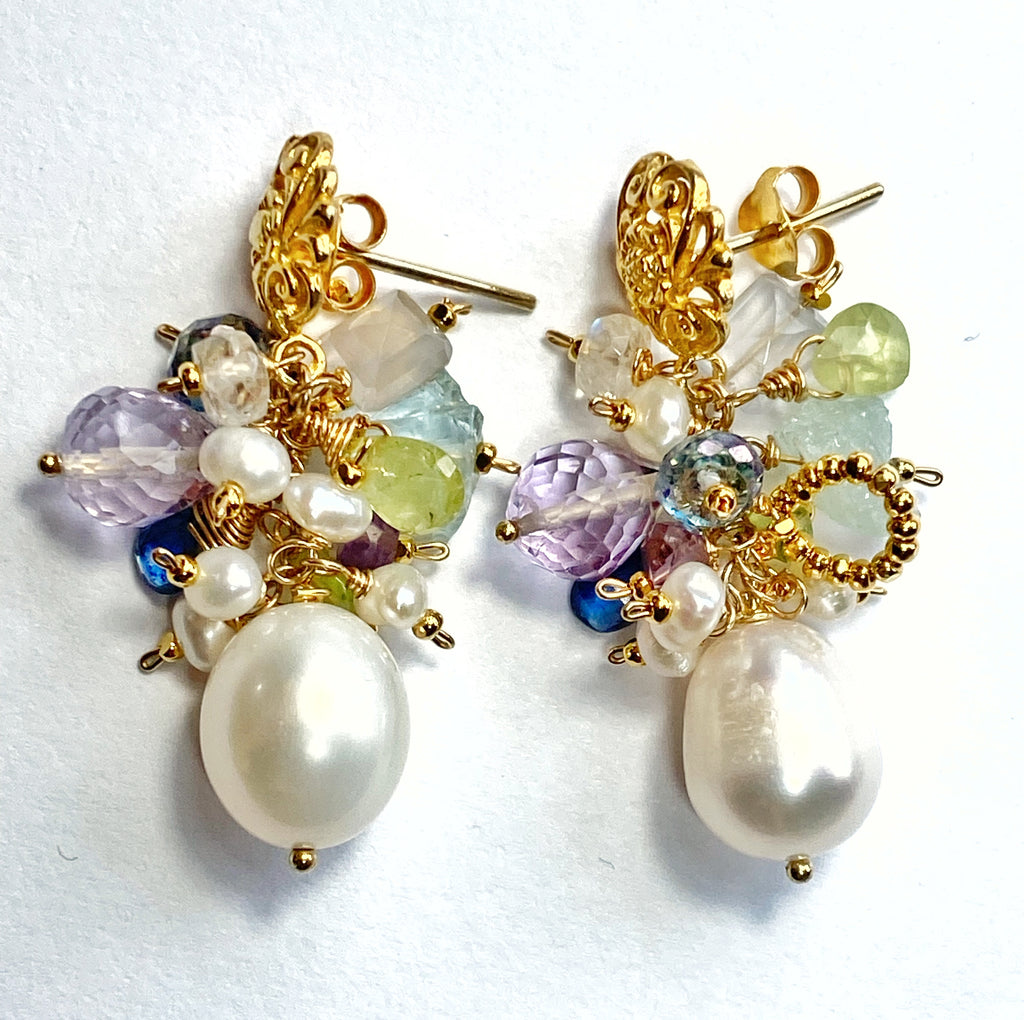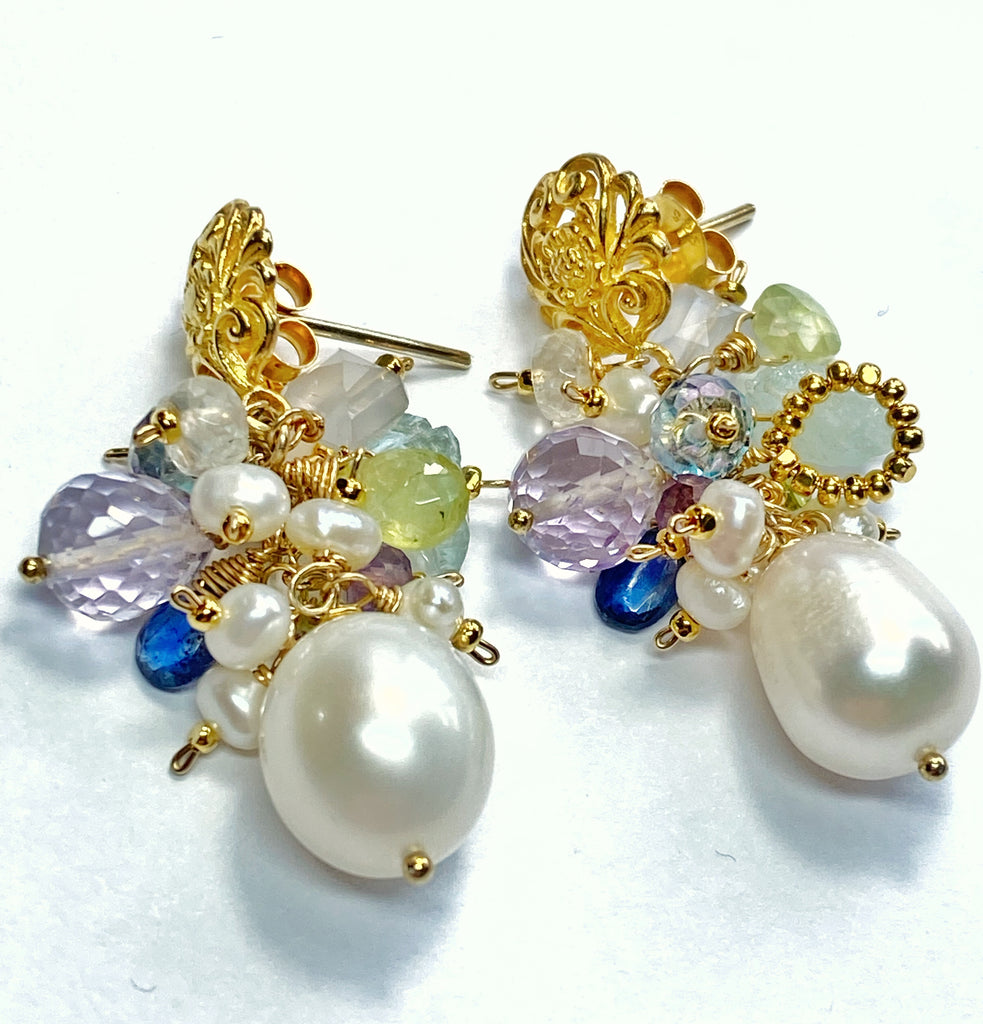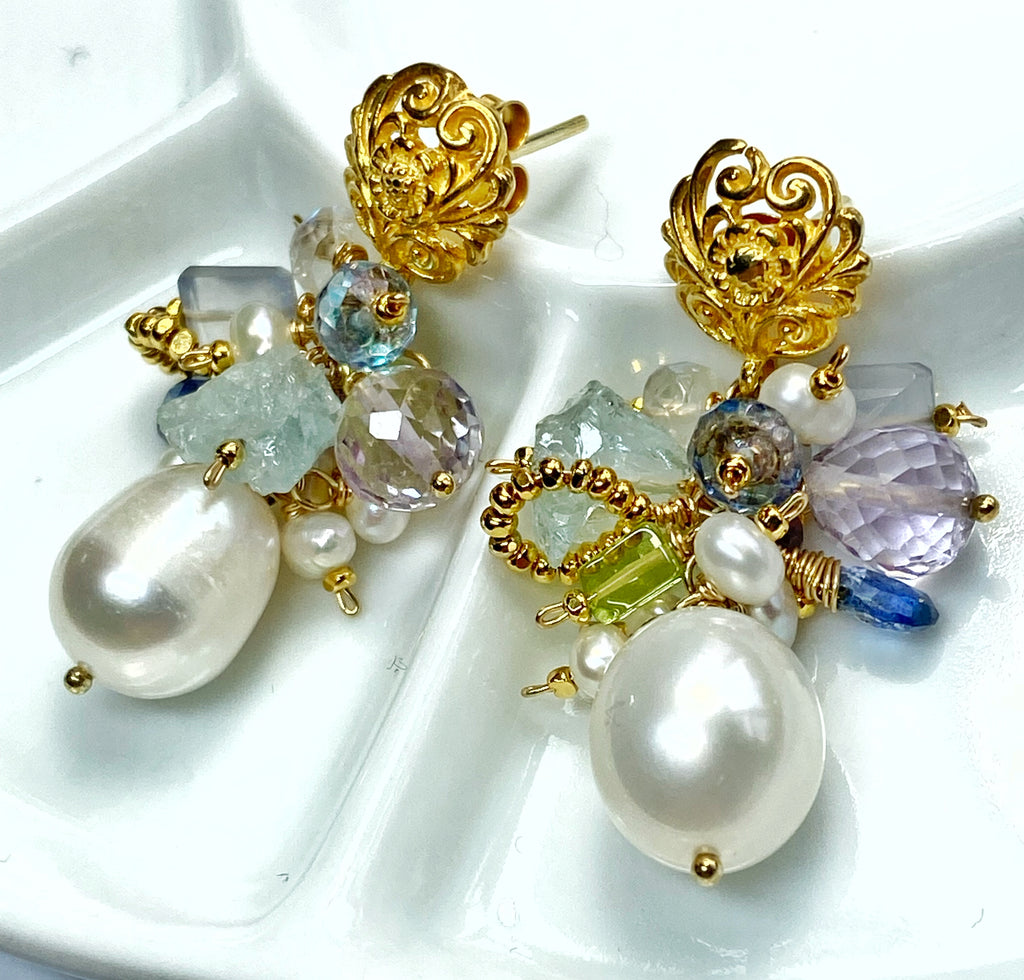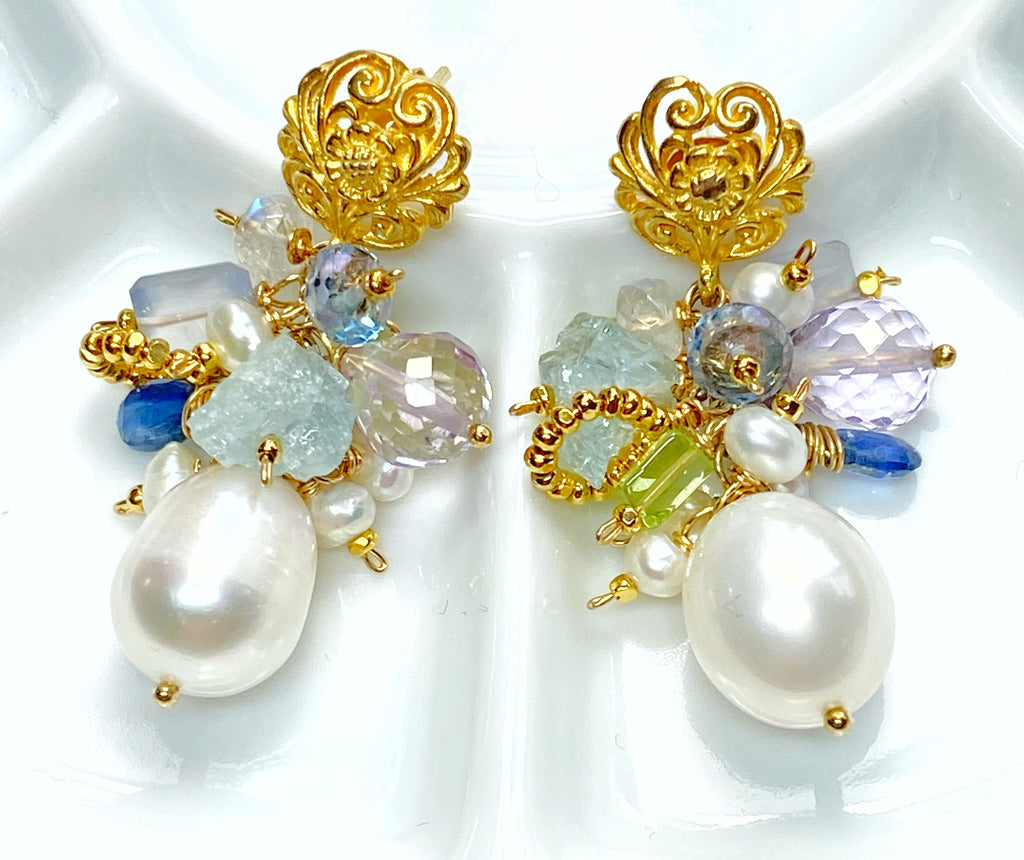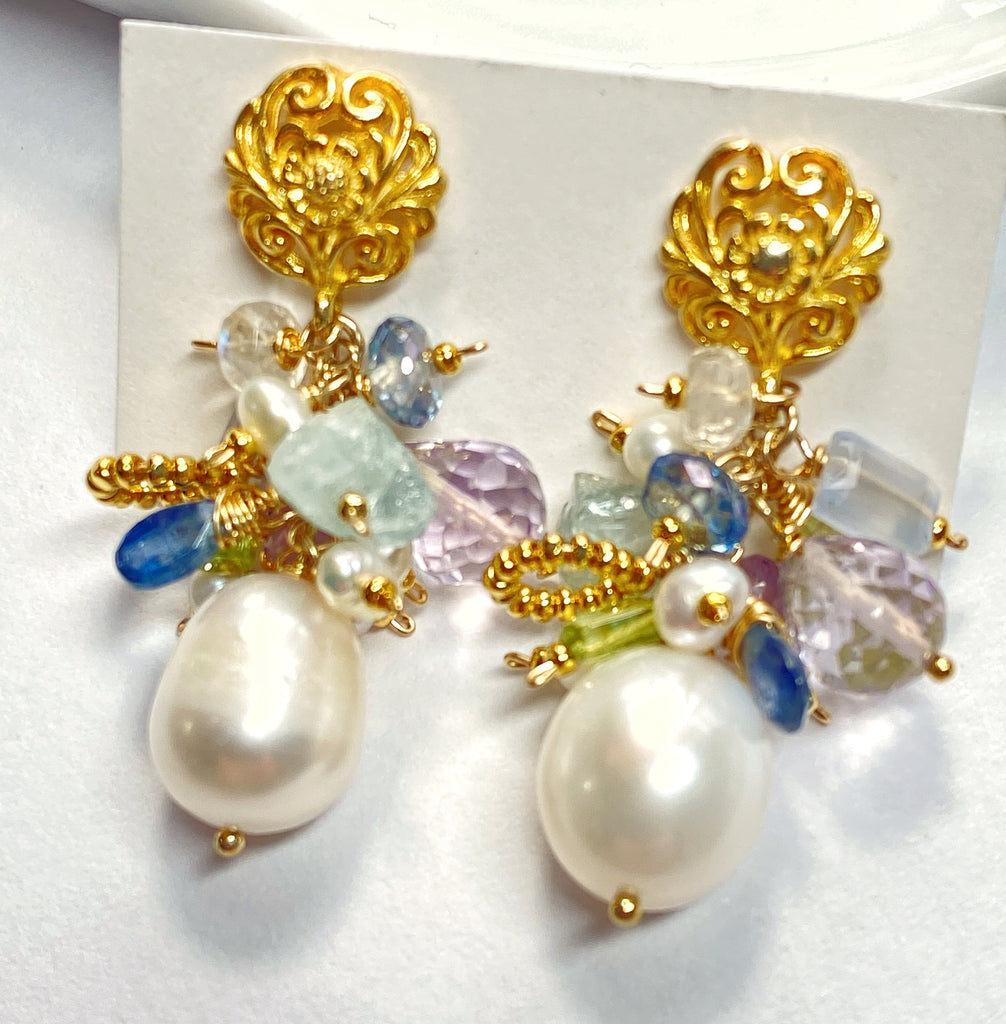 $148.00
$0.00
Pastel Gemstone Cluster Pearl Earrings Aquamarine Gold
Ivory freshwater pearls, 11 mm, dangle below clusters of unique pastel gemstones and pearls to create these sparkling summery earrings.
The gemstones in the clusters include raw blue aquamarine crystals, blue chalcedony chicklets, pink amethyst teardrops, peridot rectangles, rare chrysoberyl and kyanite briolettes mixed with rondelles of rainbow moonstone, pink amethyst, and blue topaz. Tiny freshwater potato pearls drape down over the larger pearls.
Faceted tiny gold charlotte beads accent most of the stones and pearls in the clusters, and a wire wrapped circle of these charming tiny gold beads dangles as part of the clusters.
Filigree gold vermeil post earrings dangle the earrings for a total length of 1 1/4 inches.  
Great earrings to wear for a wedding or give as a give to someone special!