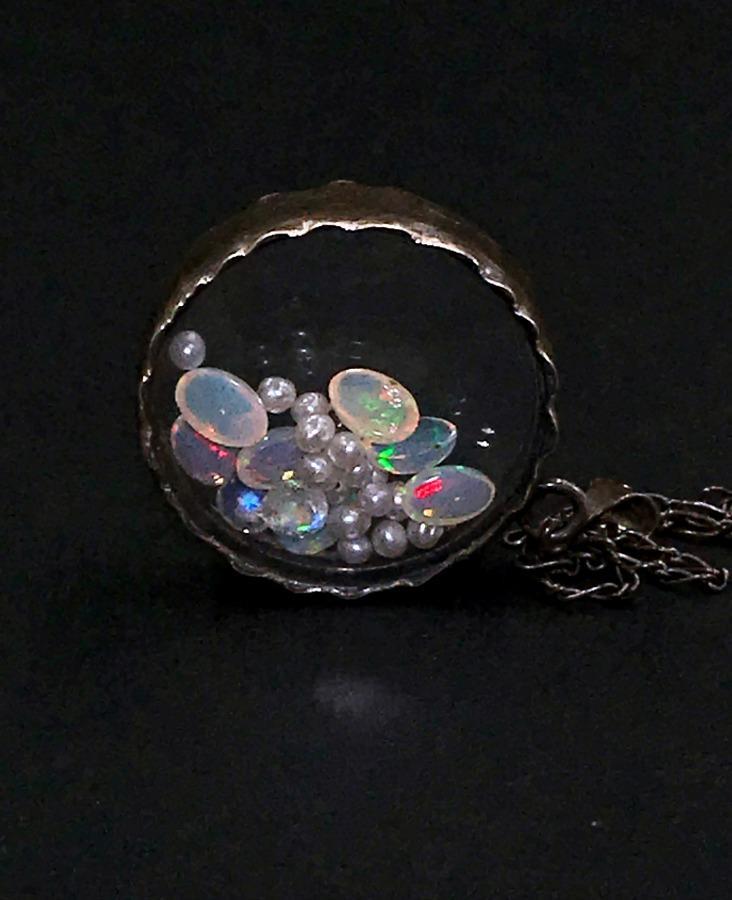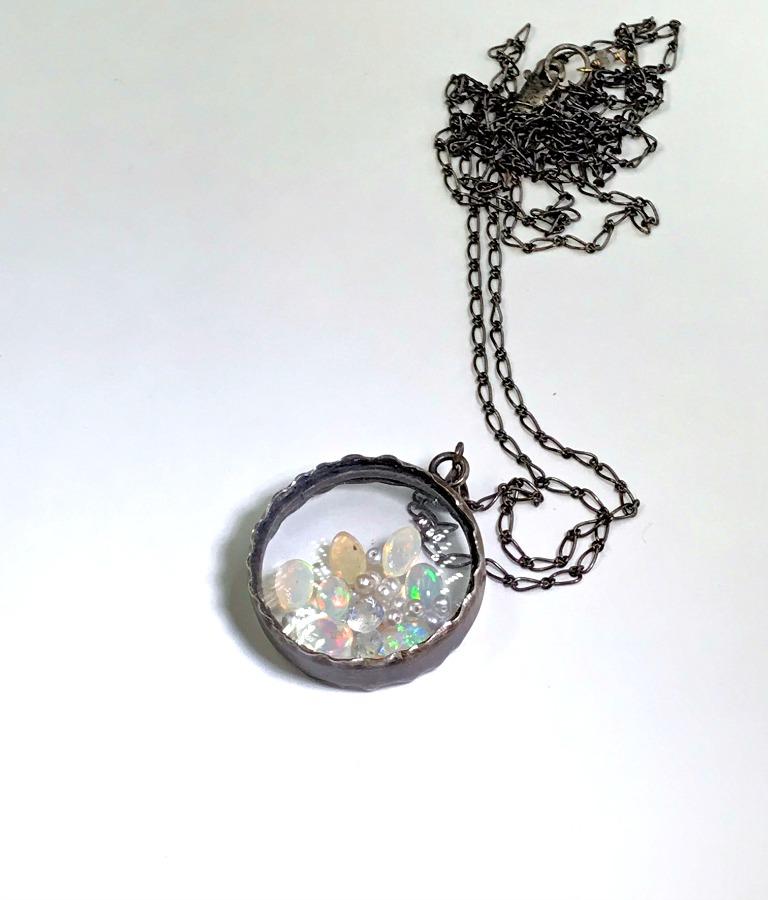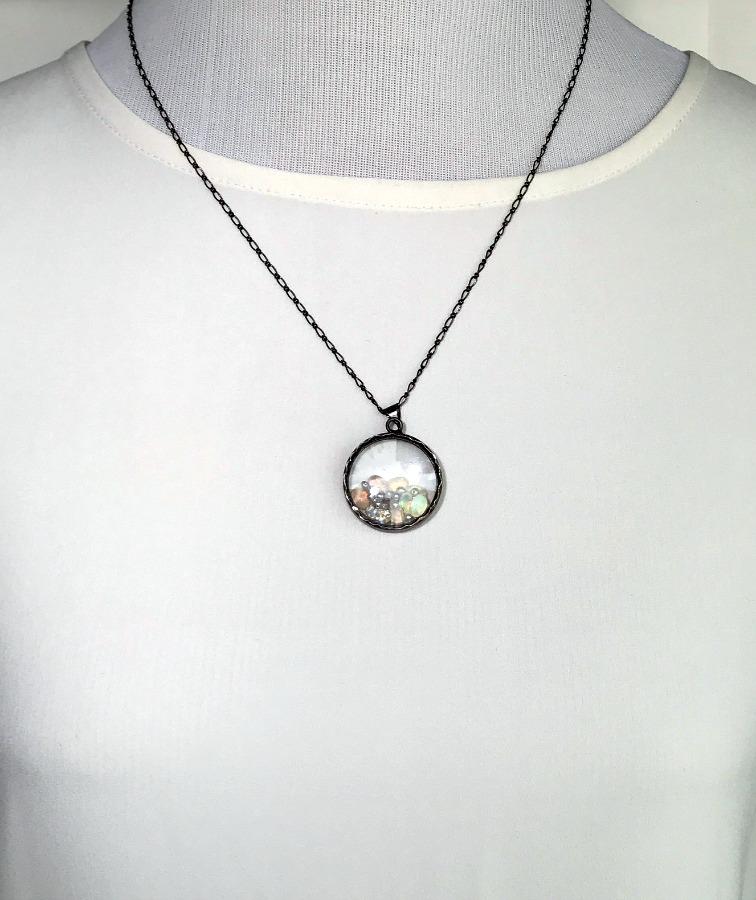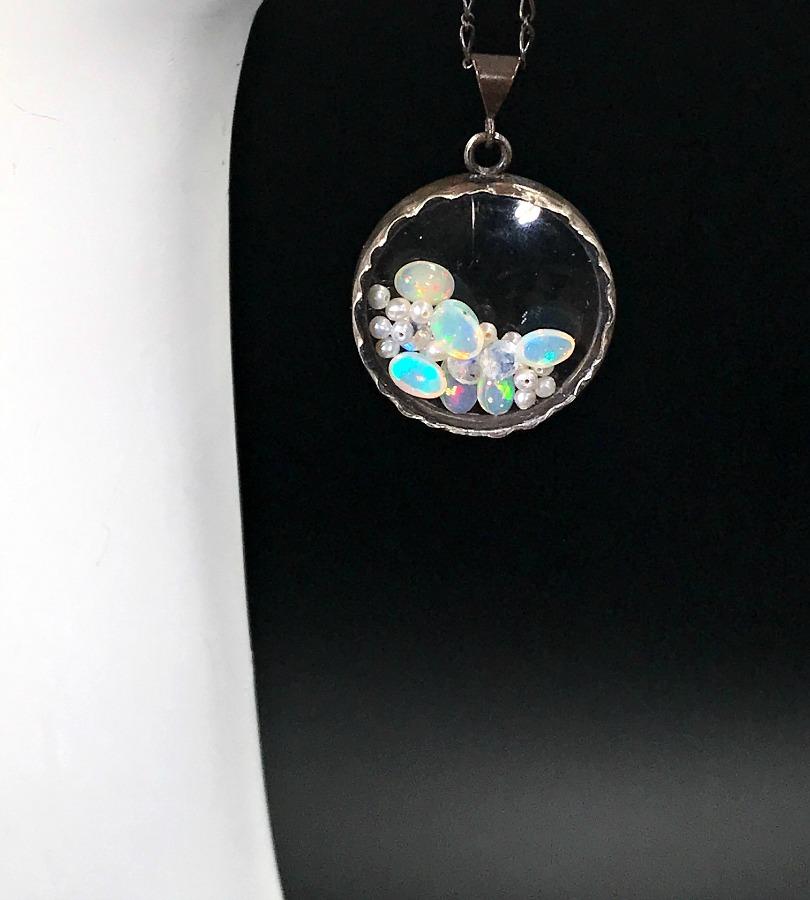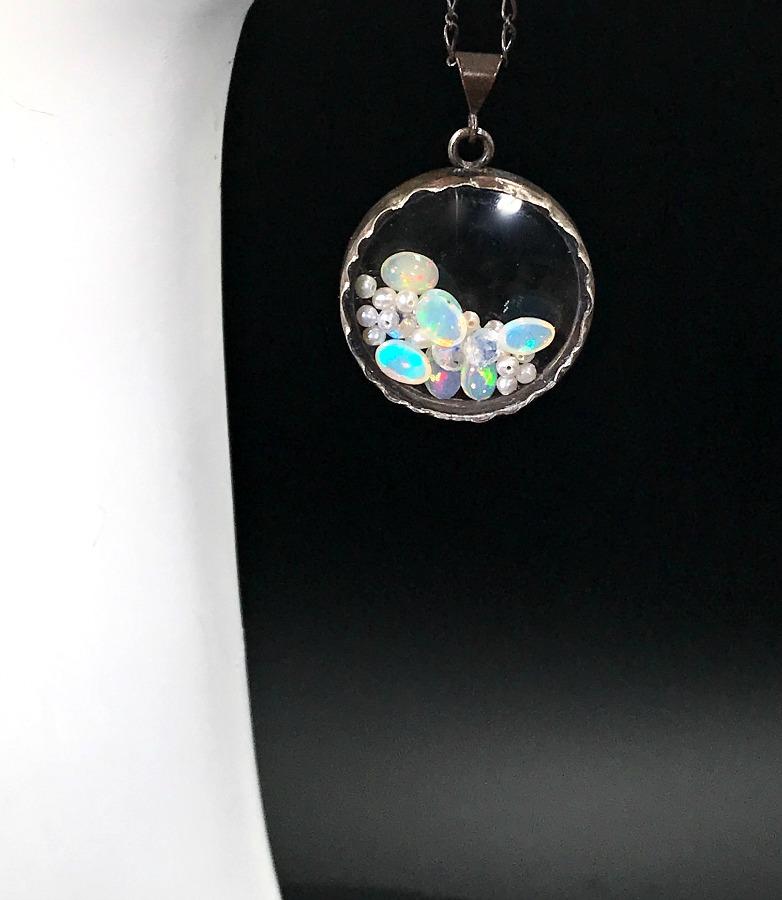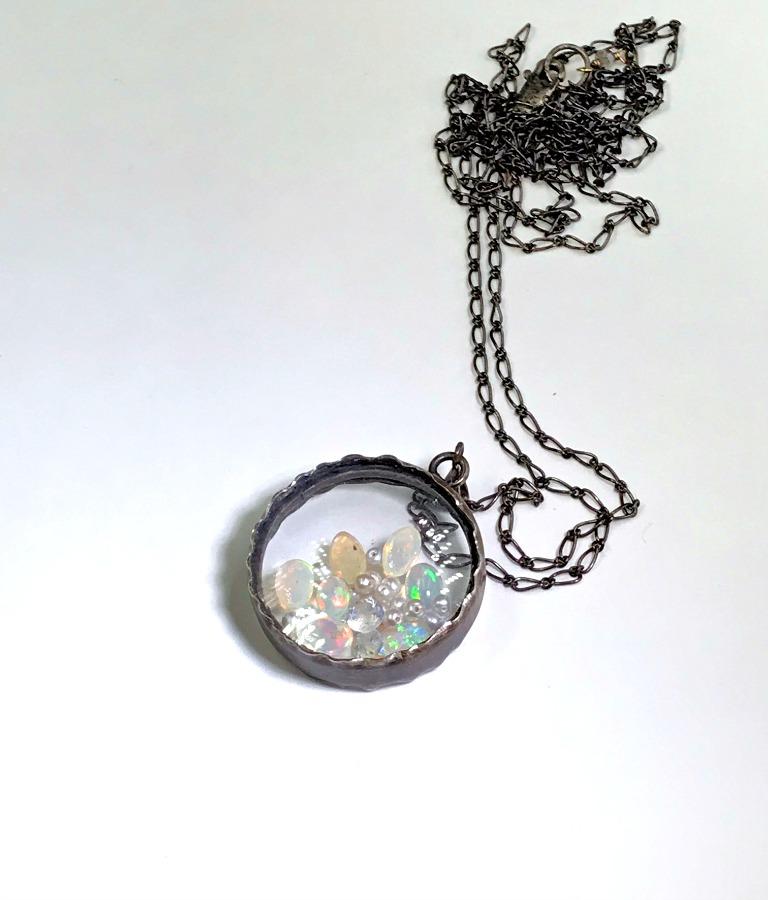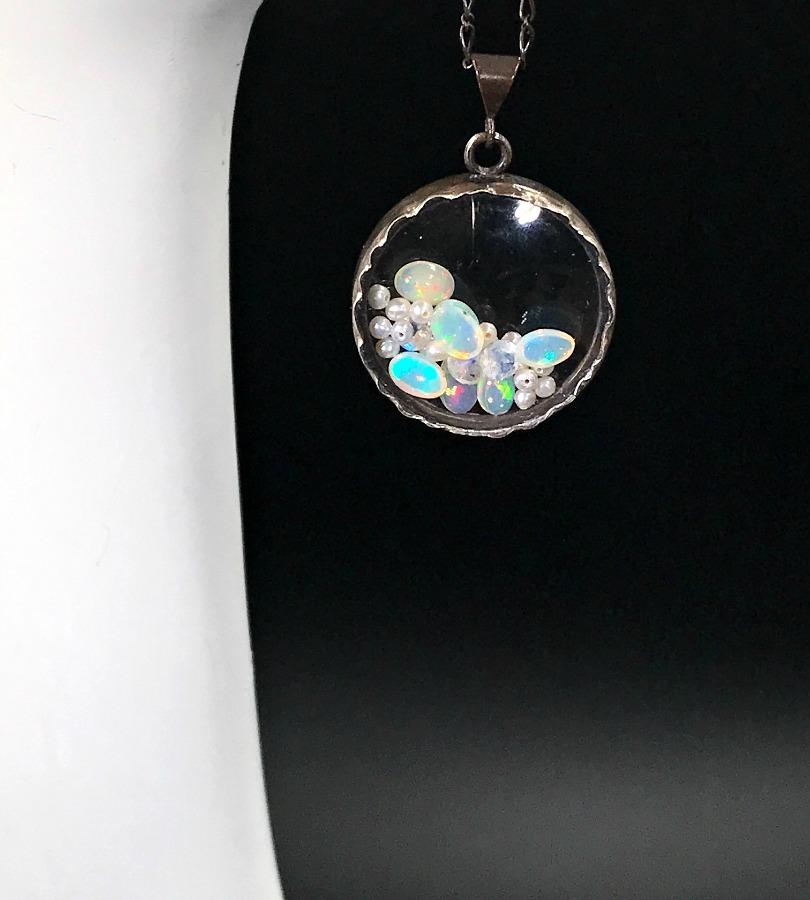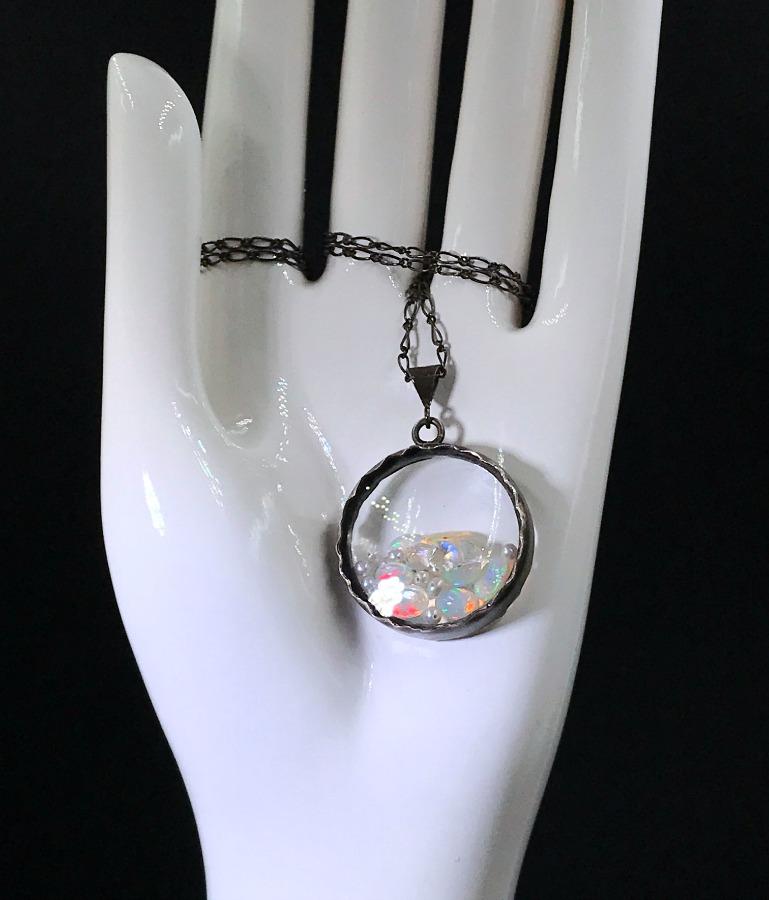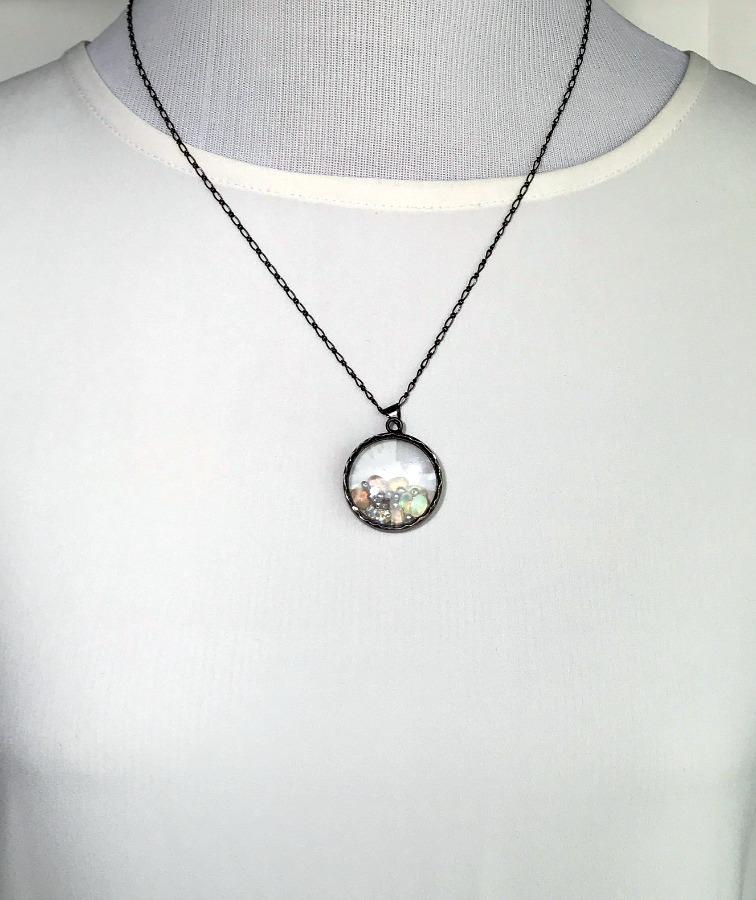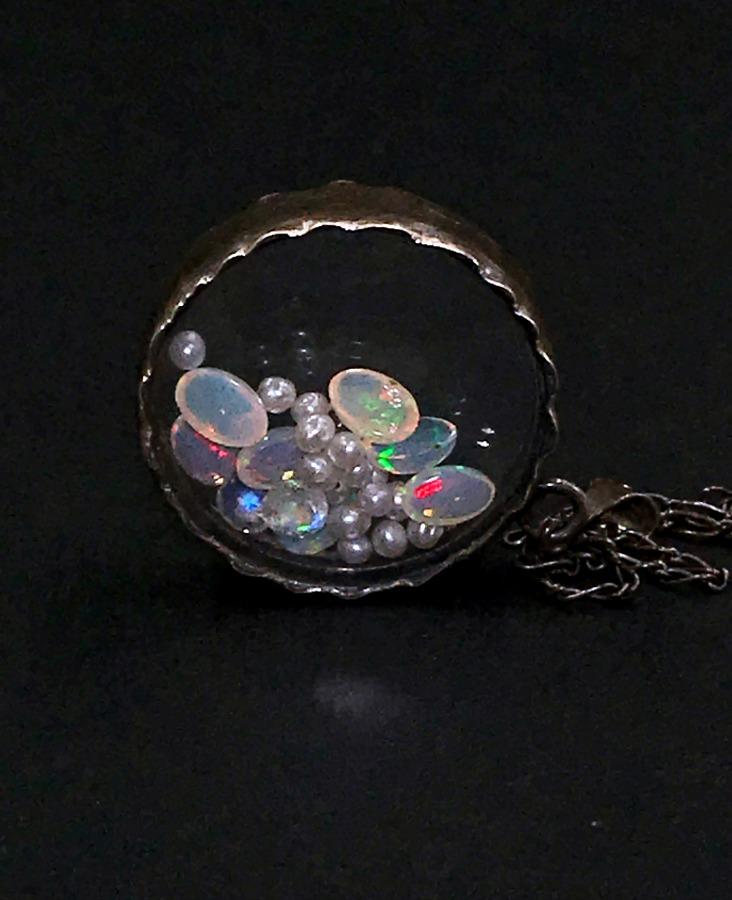 $555.00
$0.00
Opal Moonstone and Pearl Sterling Silver Necklace
This is a completely handmade shake locket featuring Ethiopian opal cabochons, transparent blue flash rainbow moonstones and tiny white pearls that are loaded with colorful fire, blue flashes and gleam!
I made the sterling silver bezel for the watch glasses all by hand - a very detailed, time consuming process!  There are 7 very fiery Ethiopian opal gemstones in the locket along with three beautiful moonstones and numerous pearls that make for a very eye catching conversation piece locket.  It does not open; it is permanently sealed, so you won't lose any of the gorgeous gemstones.  
The opals have fire in all lighting, and it looks amazing on white and dramatic on black.  It is beautiful to look up close at it to see the stunning stones inside.
I gave this pendant a piecrust finish to the bezel and oxidized and polished the silver to give it a romantic, vintage, old world look as well as to set off the fiery opals.
The round pendant measures 1 inch in diameter, and the glass pieces are domed on both sides.  A sterling silver bale dangles the locket from a sterling silver chain necklace.  The chain measures 33 inches long, and I am happy to adjust to a length of your choosing.
If you are looking for a very special gift for that very special someone, this is it.
View the second video in photo 2.