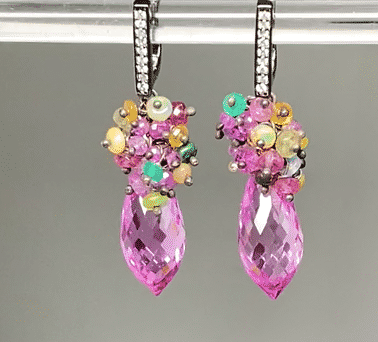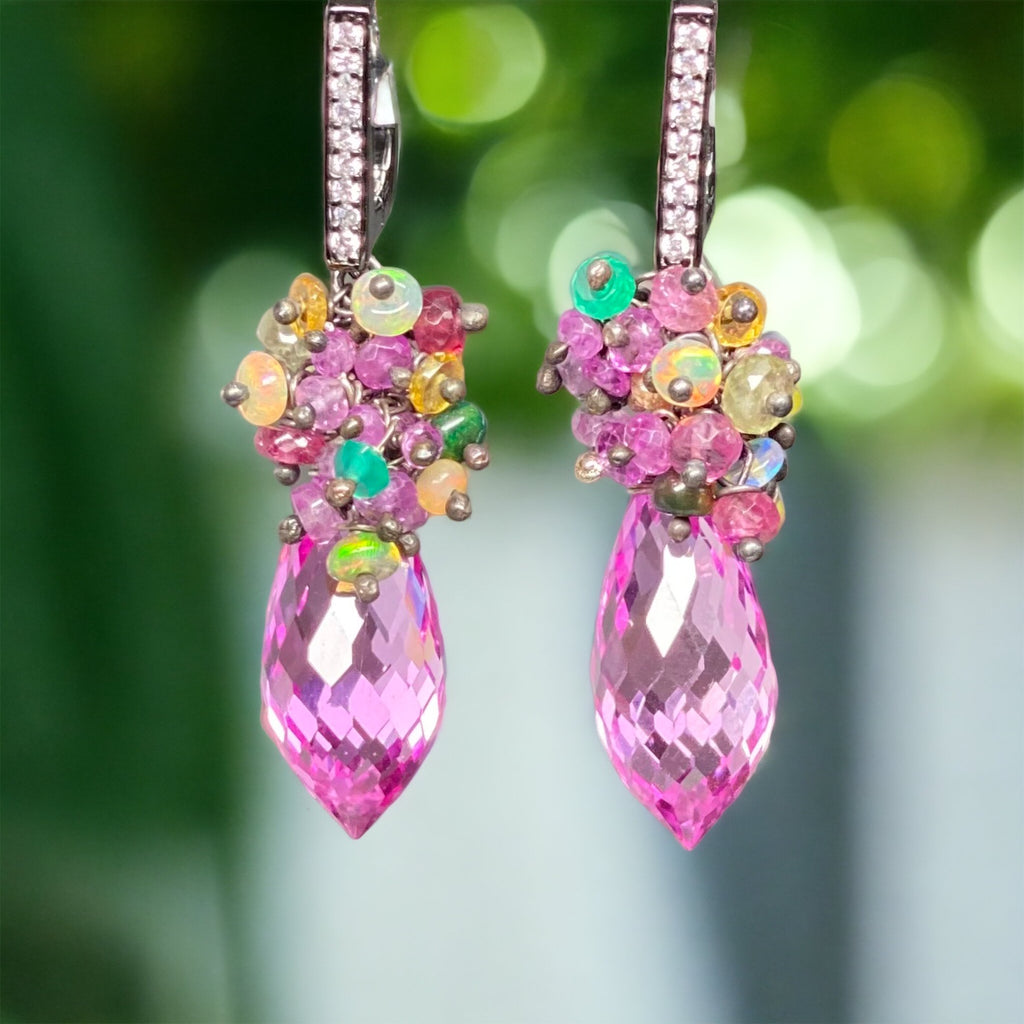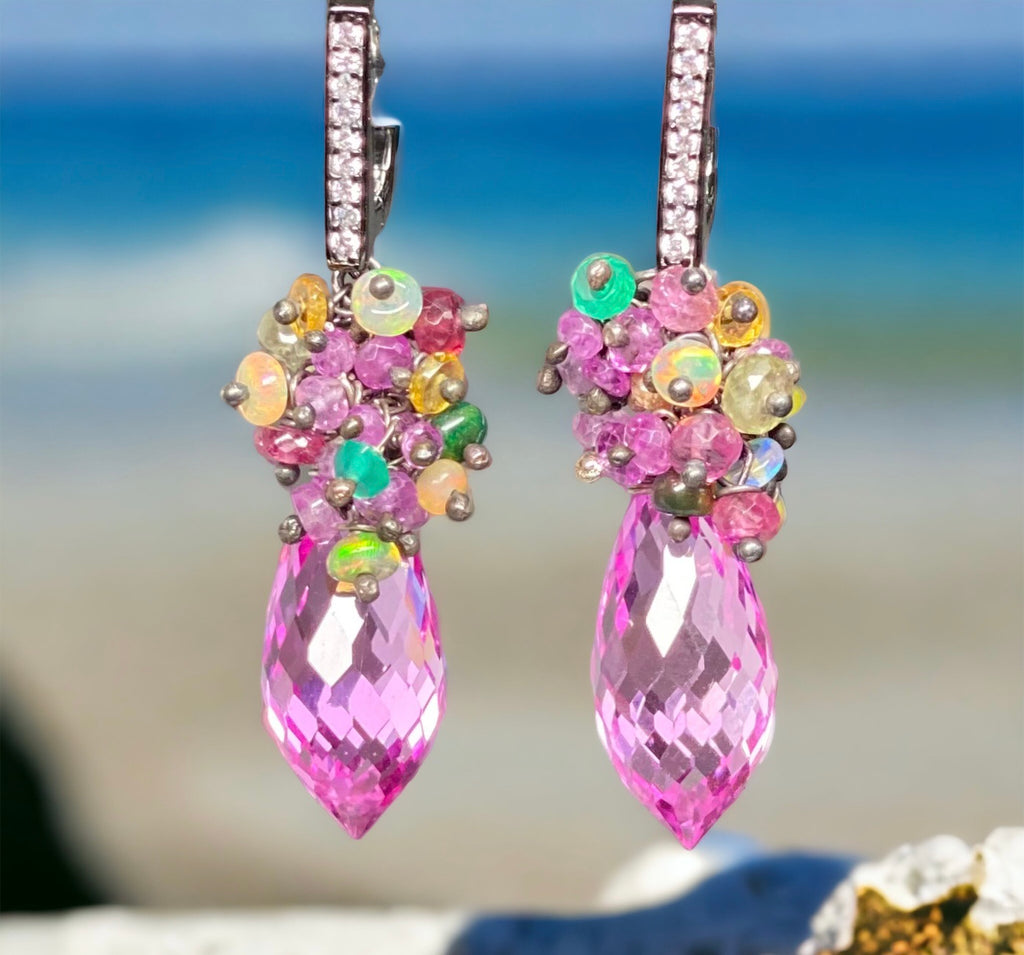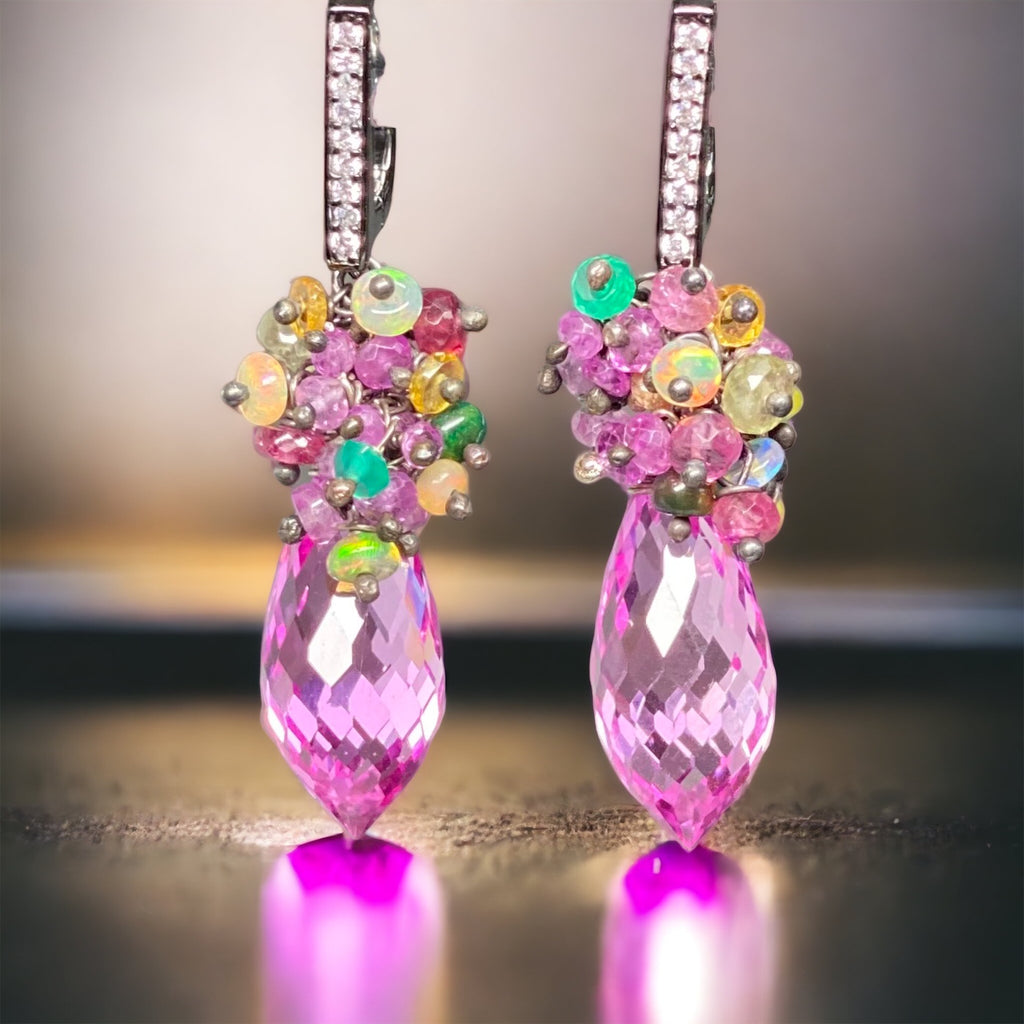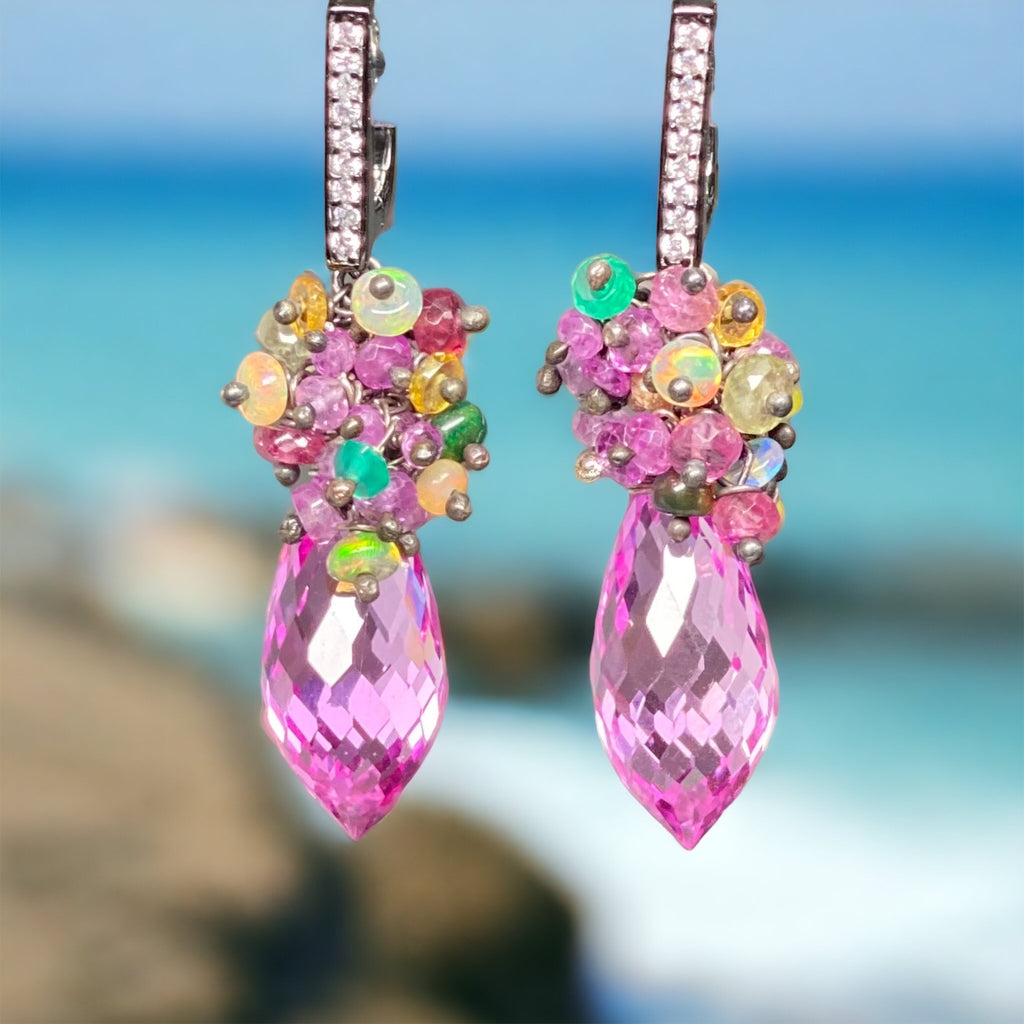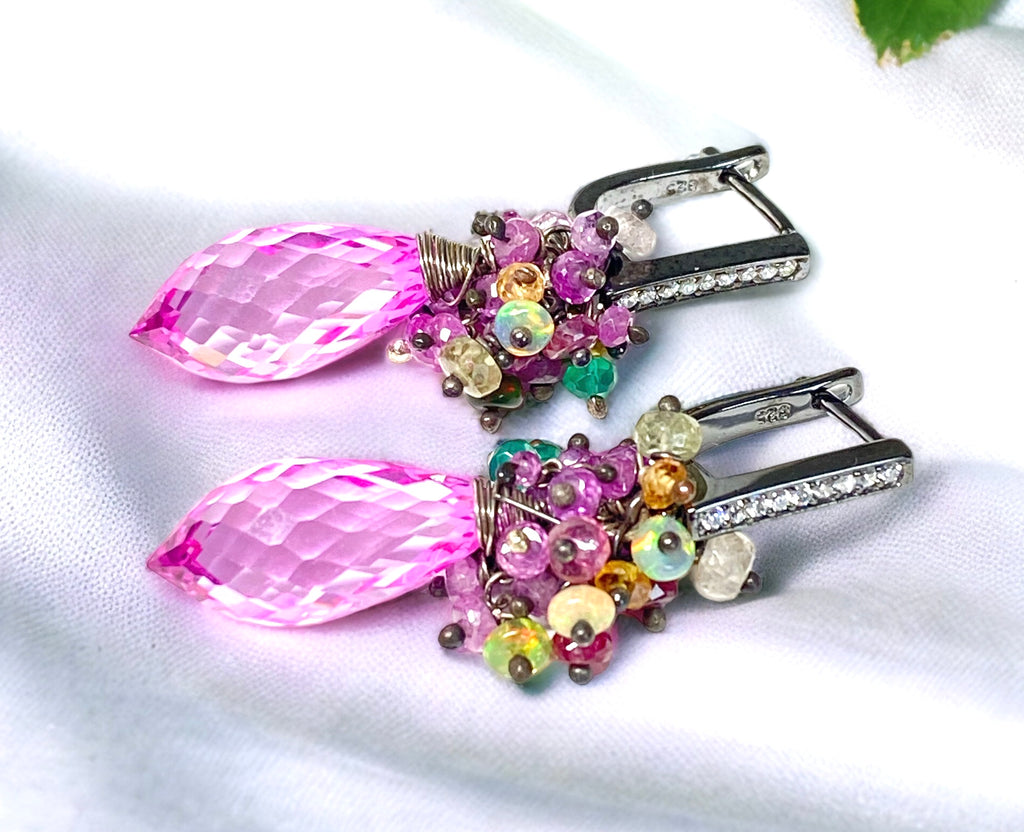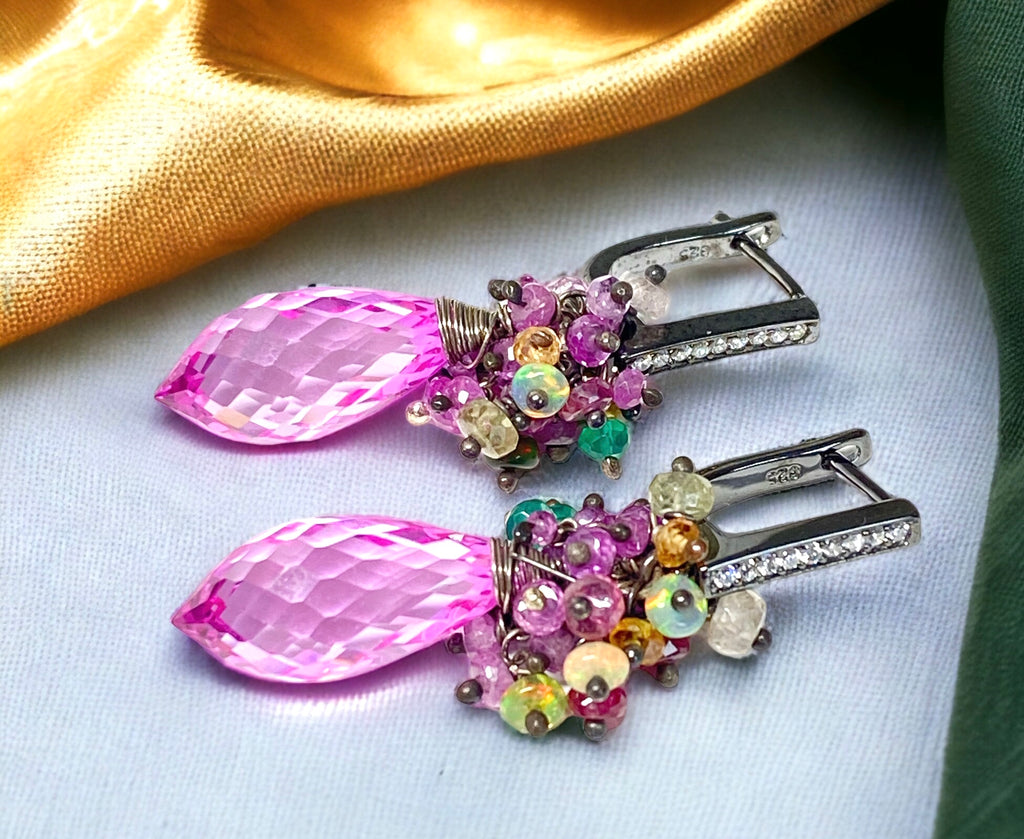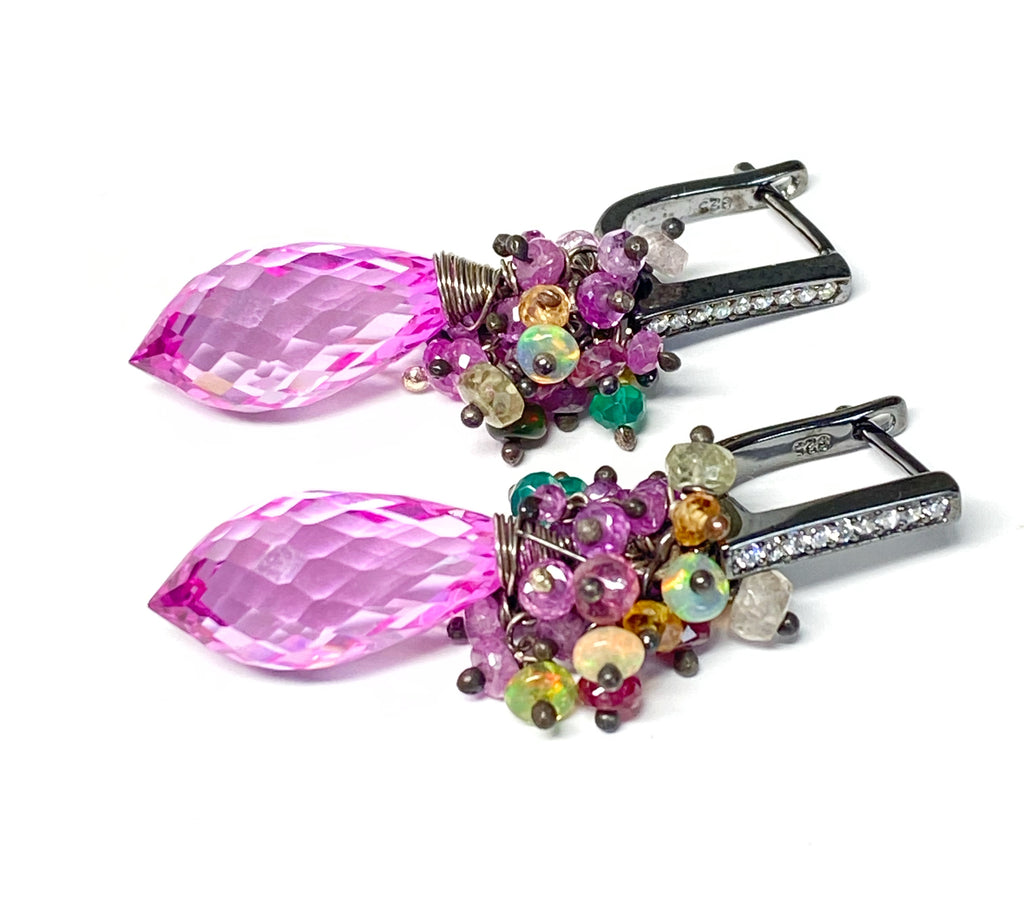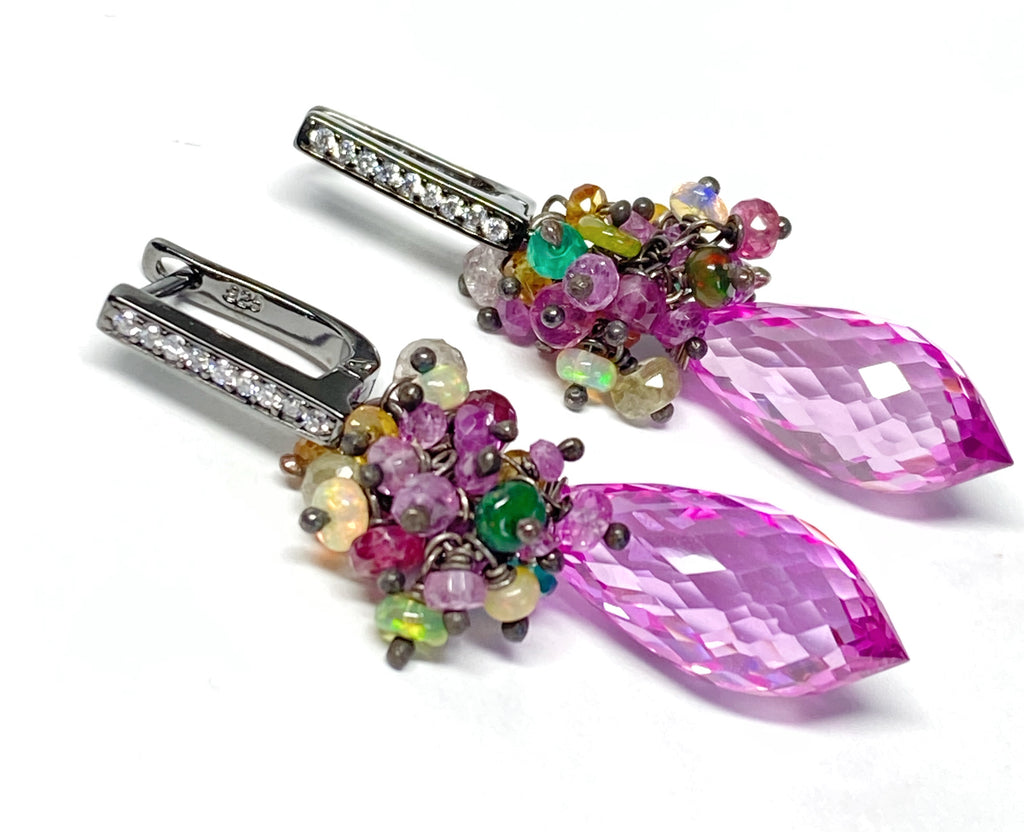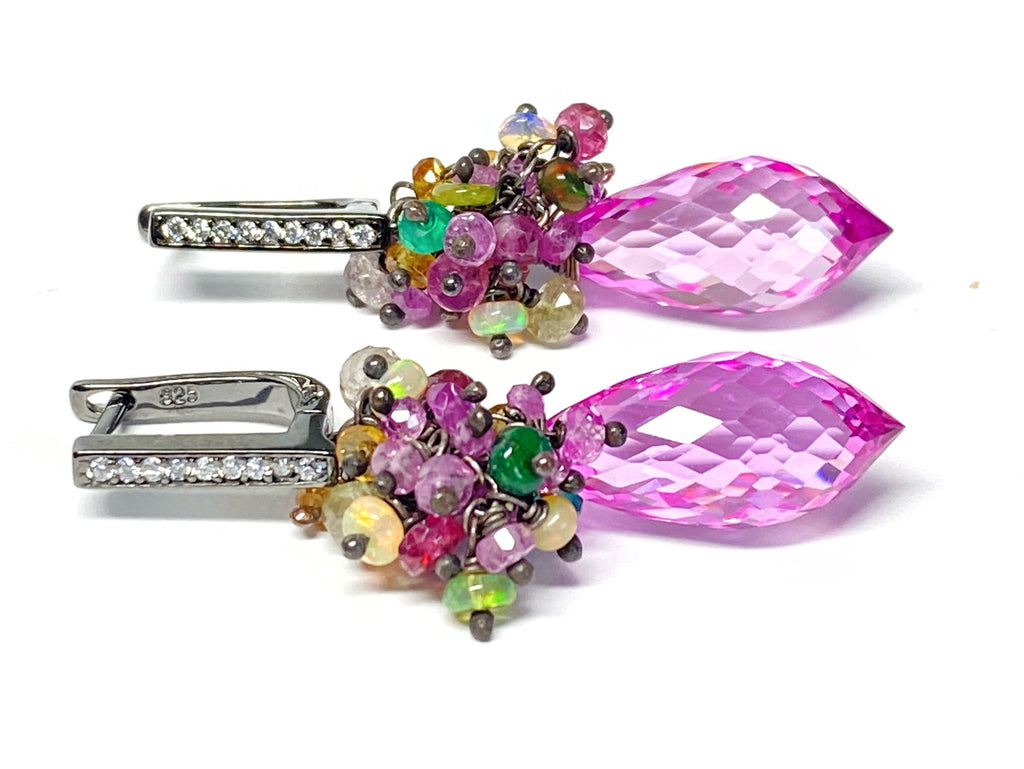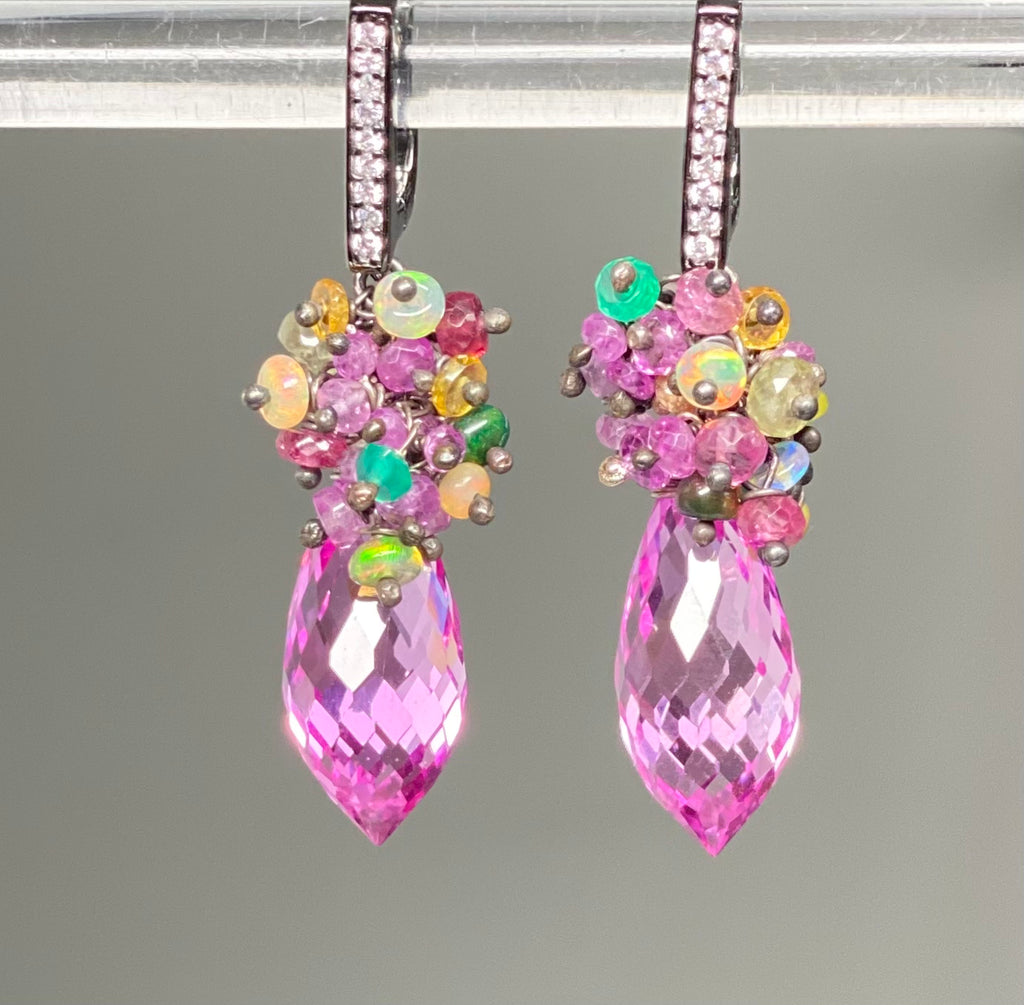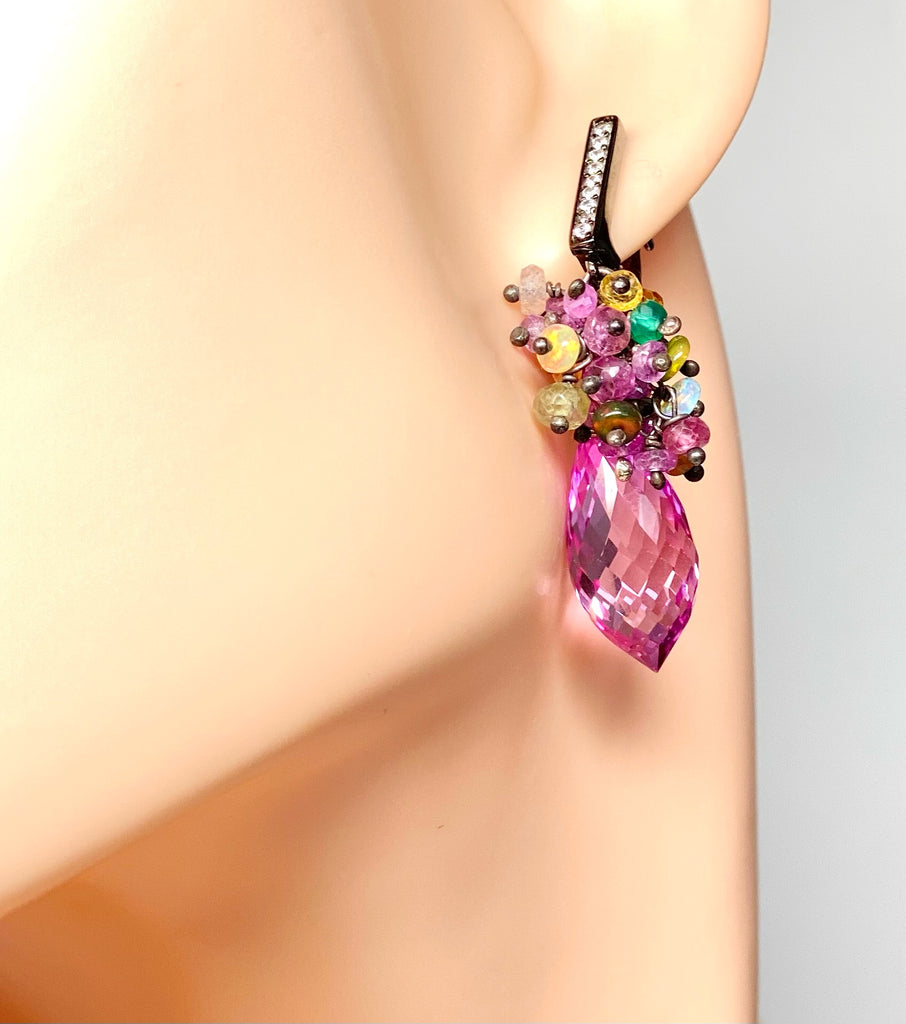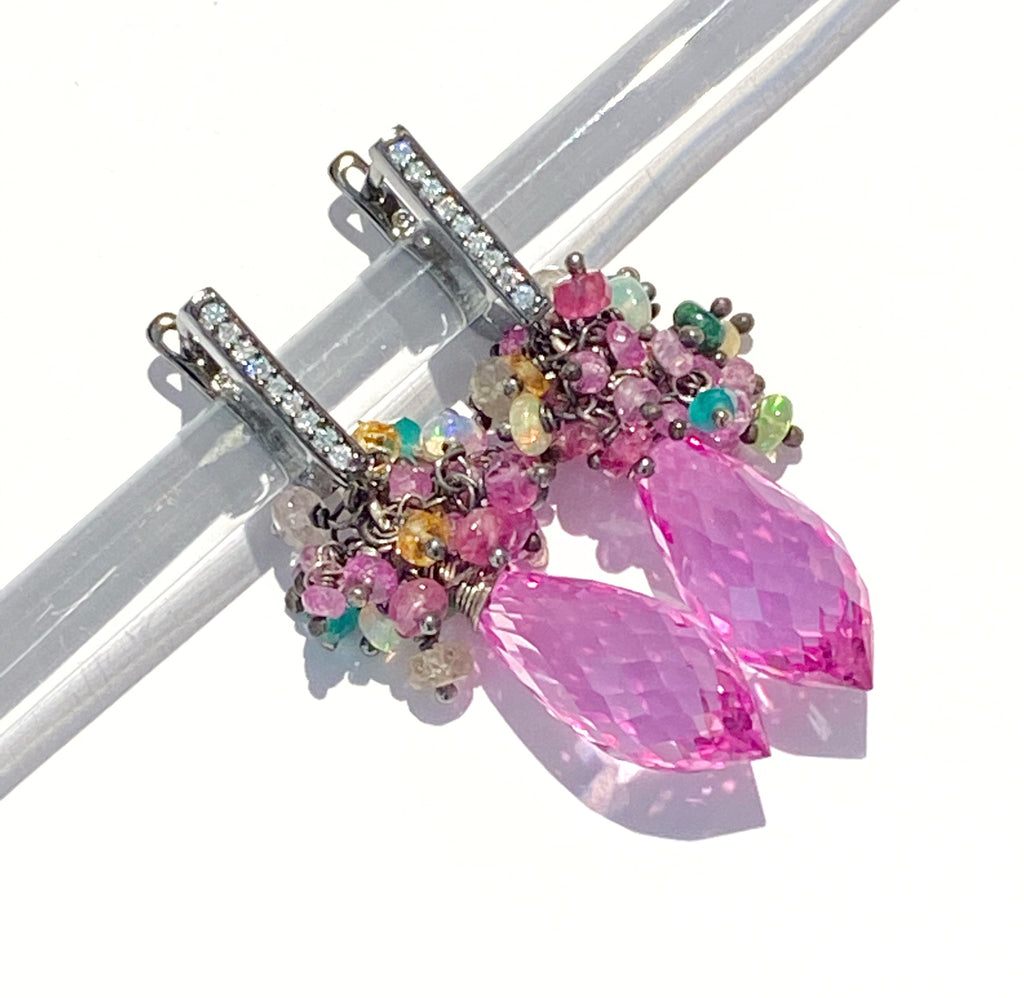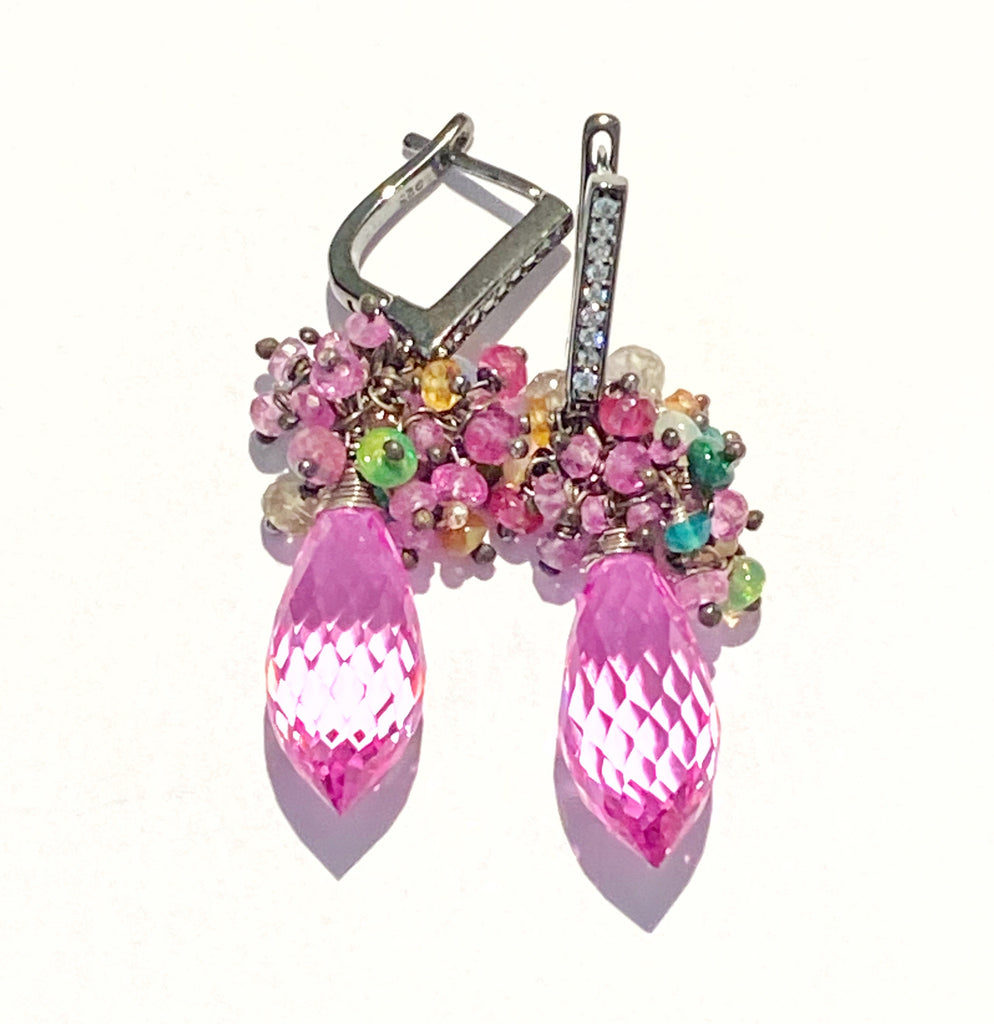 $225.00
$0.00
Pink Topaz and Opal Sapphire Cluster Earrings in Oxidized Silver
Glamorous pink topaz faceted dew drop shaped briolettes dangle under clusters of rare, orchid sapphire gemstone rondelles, mixed with green onyx, green emerald, green opal, yellow and blue opals, more sapphires and mandarin garnets.
The pink topaz briolettes are heat treated white topaz, and they are crowned by clusters of wire wrapped genuine orchid sapphire and other brightly colored gemstone rondelles, all mounted on handmade, oxidized sterling silver ball headpins.
The colors or the opals are brilliant and come alive in the sunlight - but are camera shy.
Total length of the earrings is 1 5/8 inches from post to bottom of the briolettes. They are completely lightweight too.