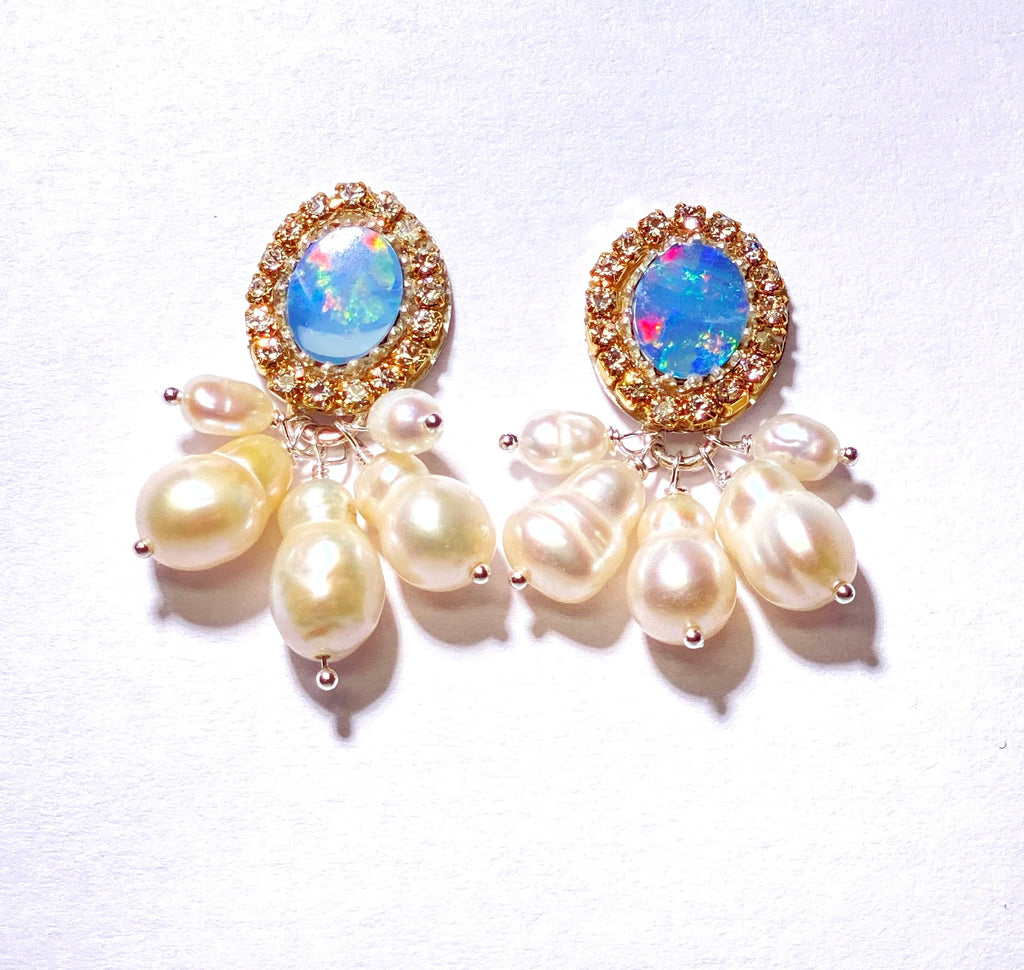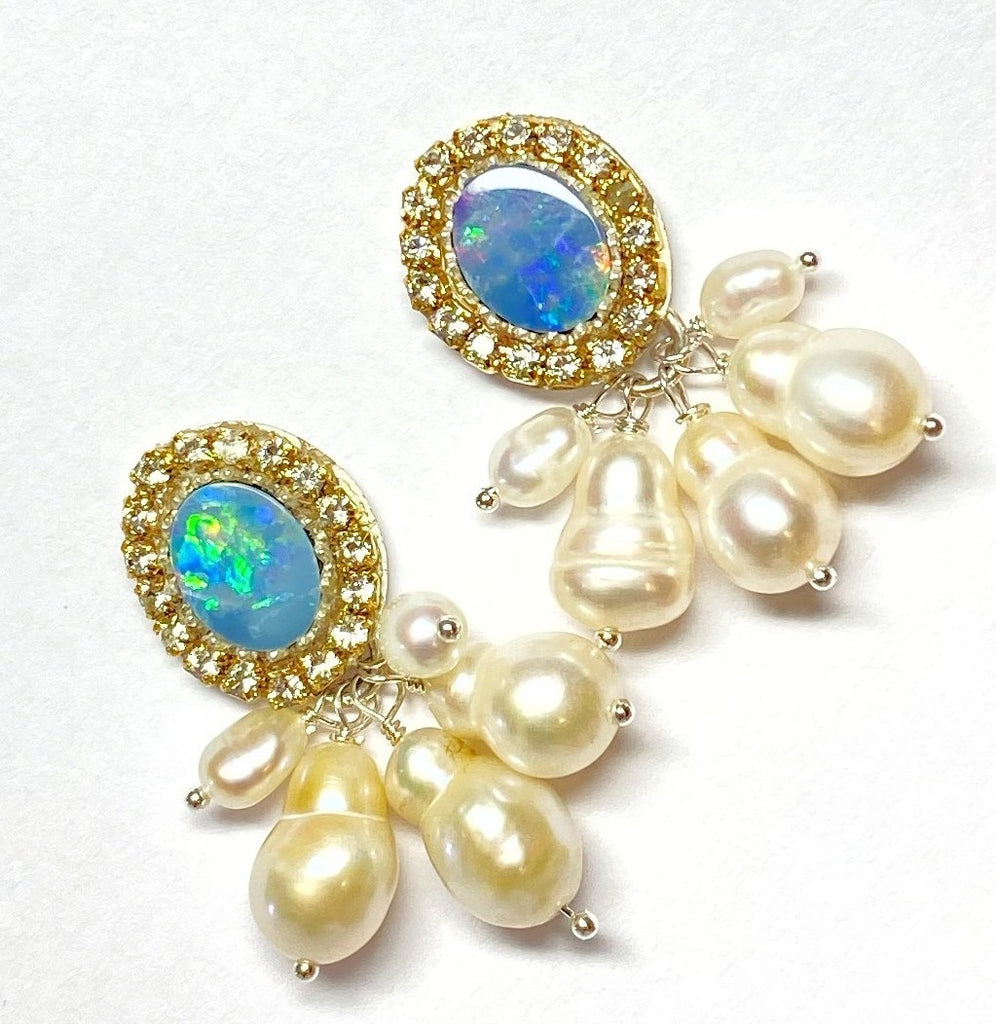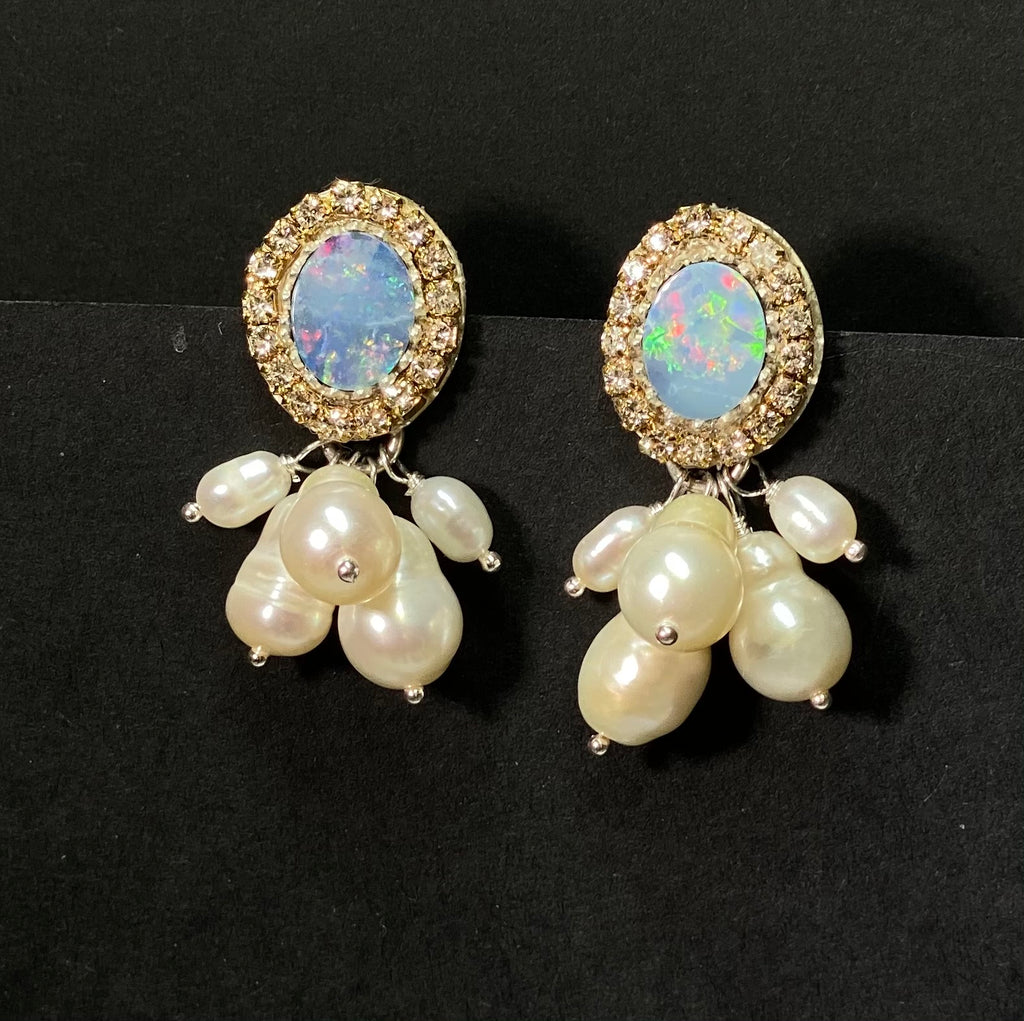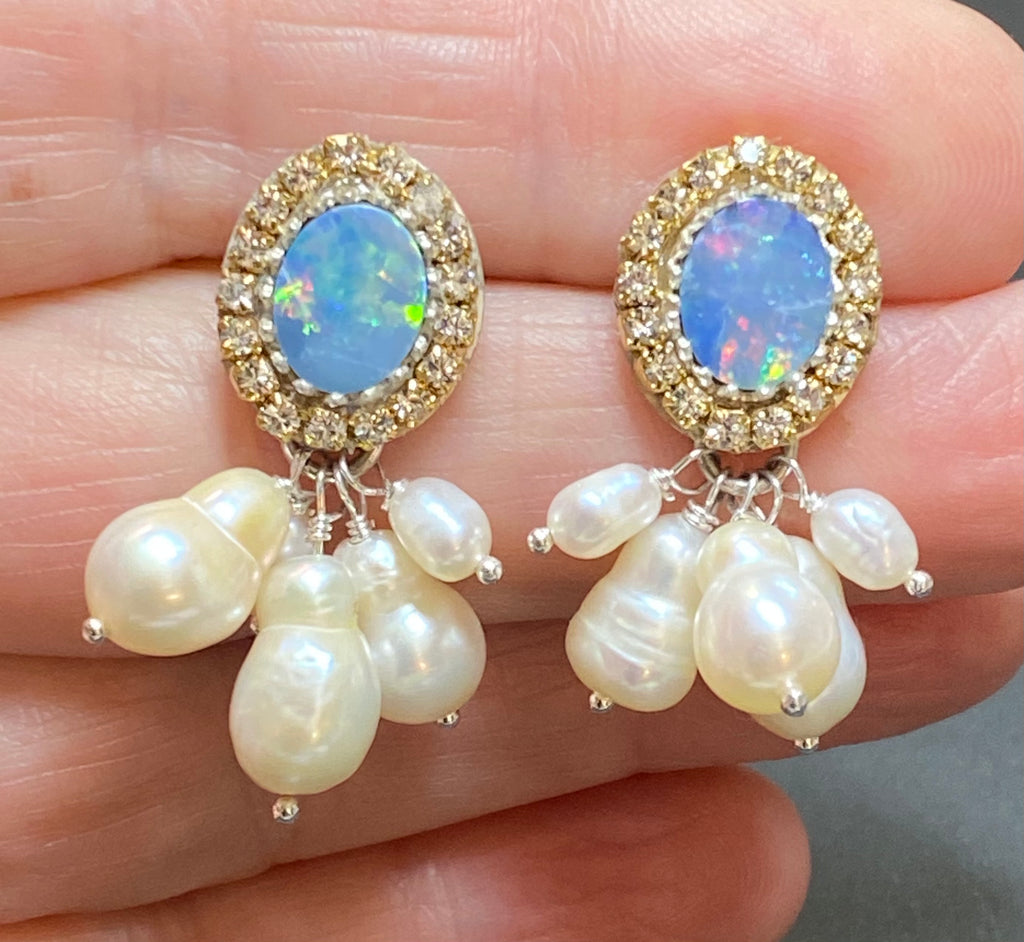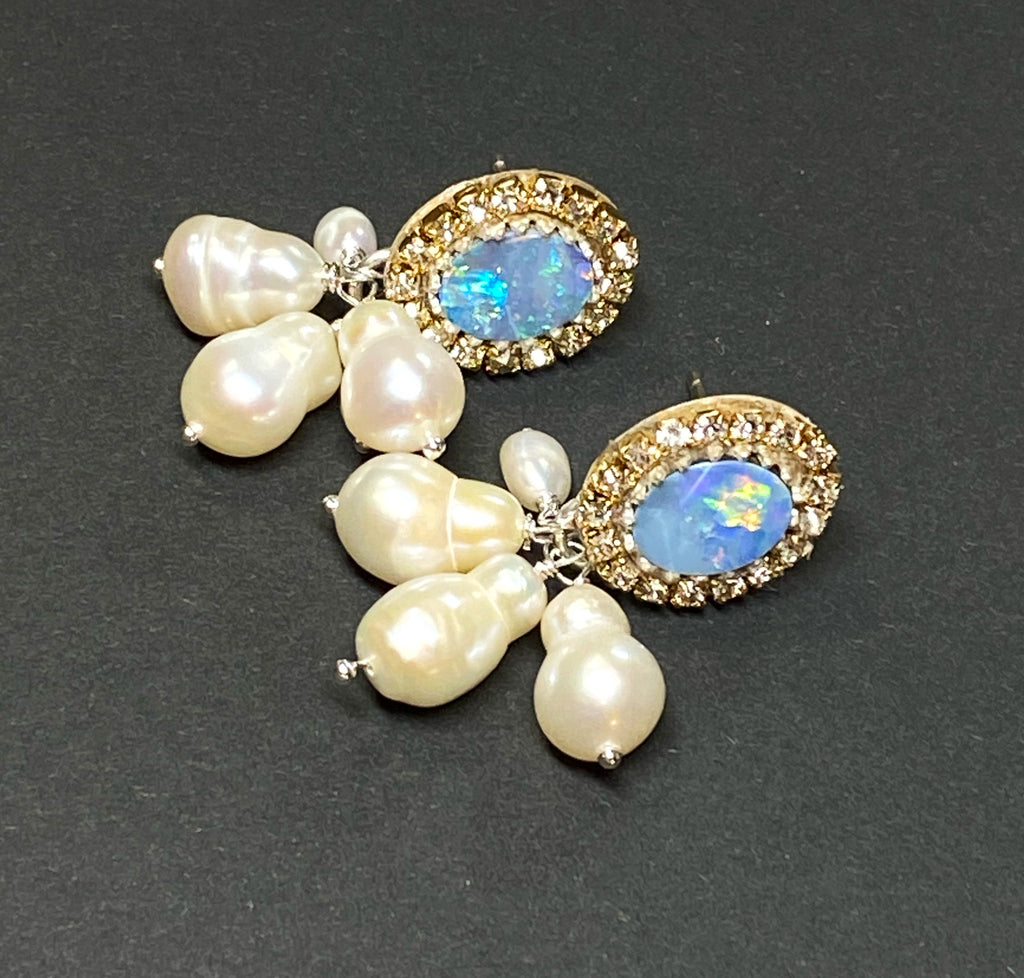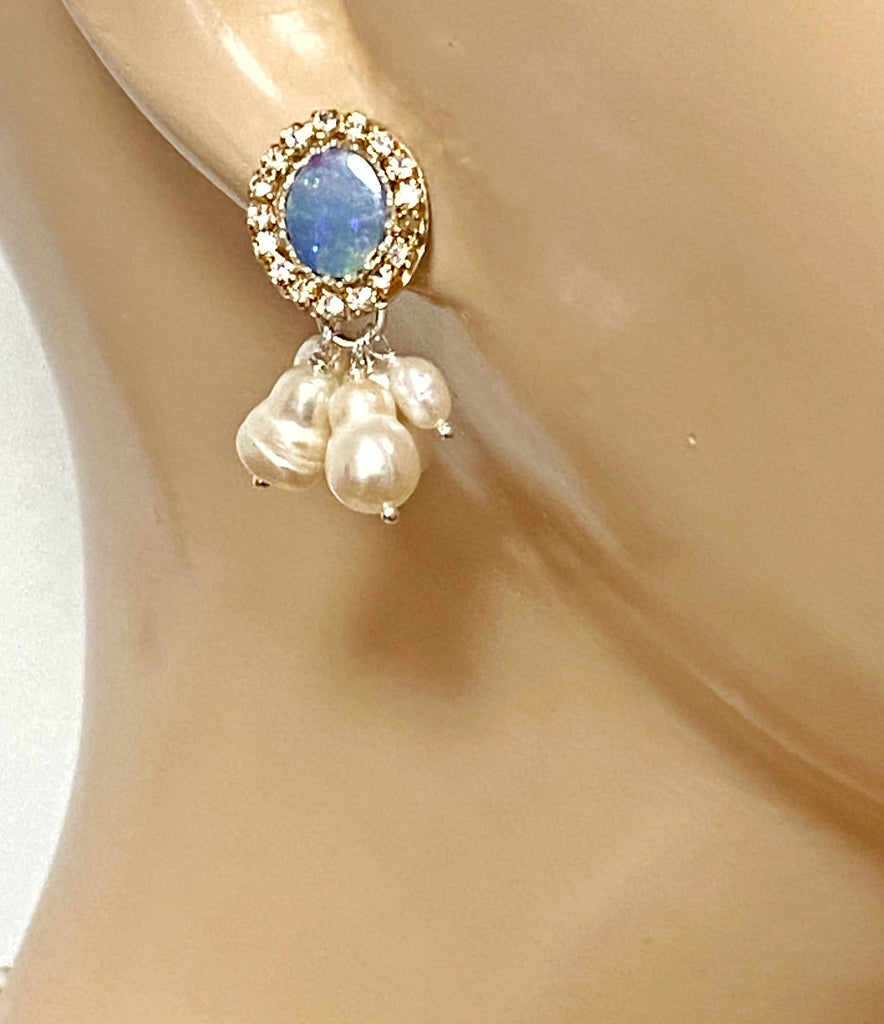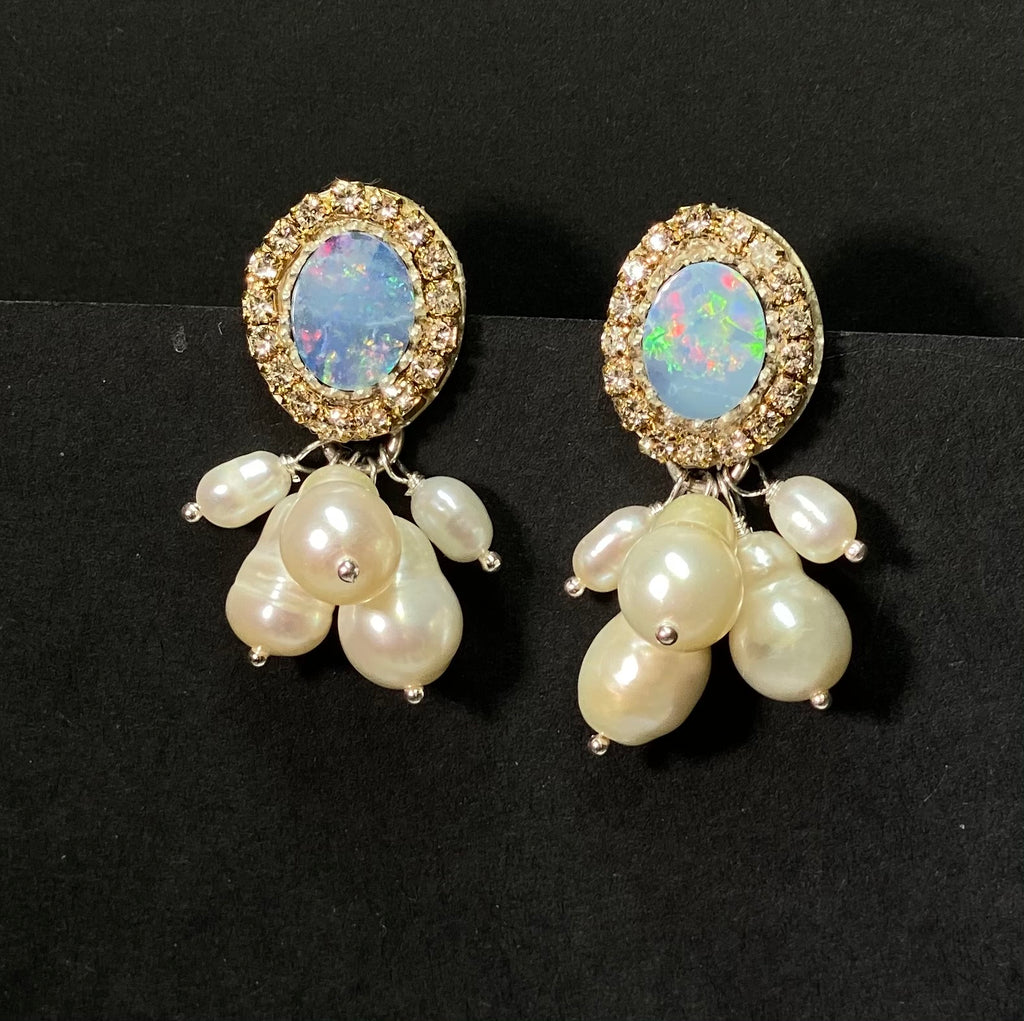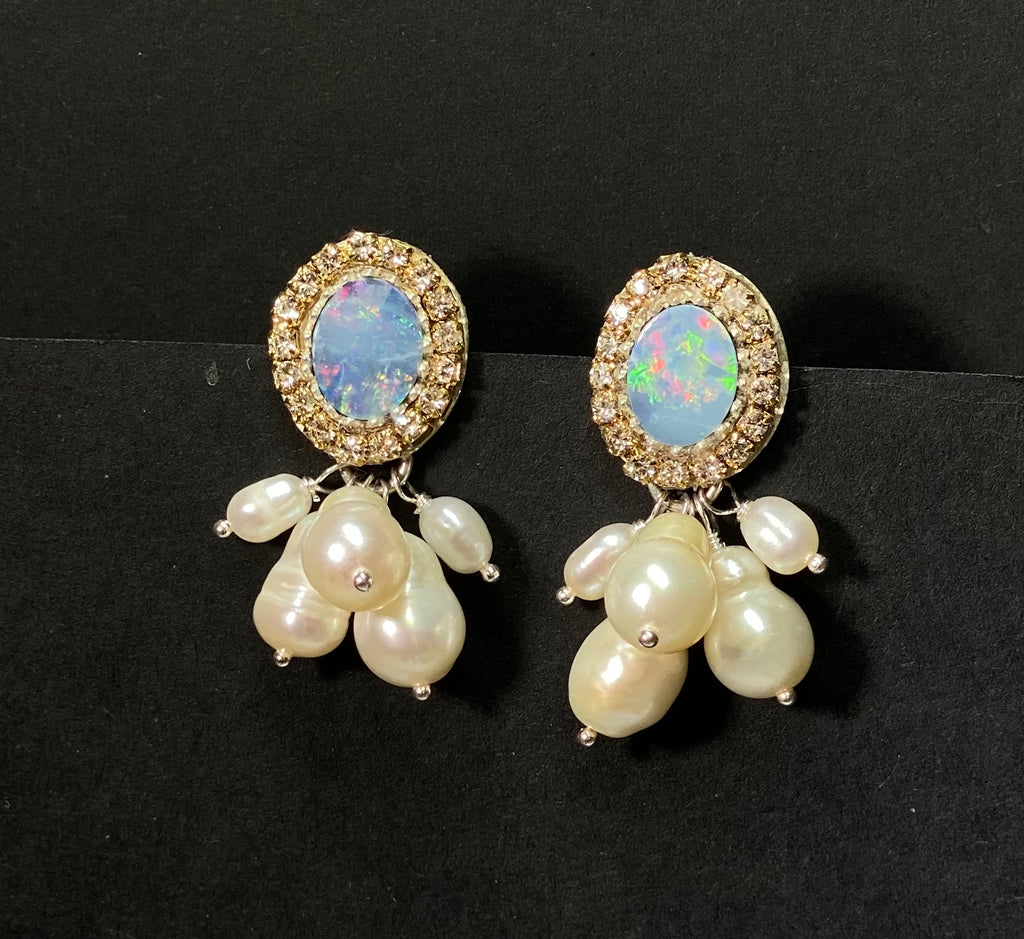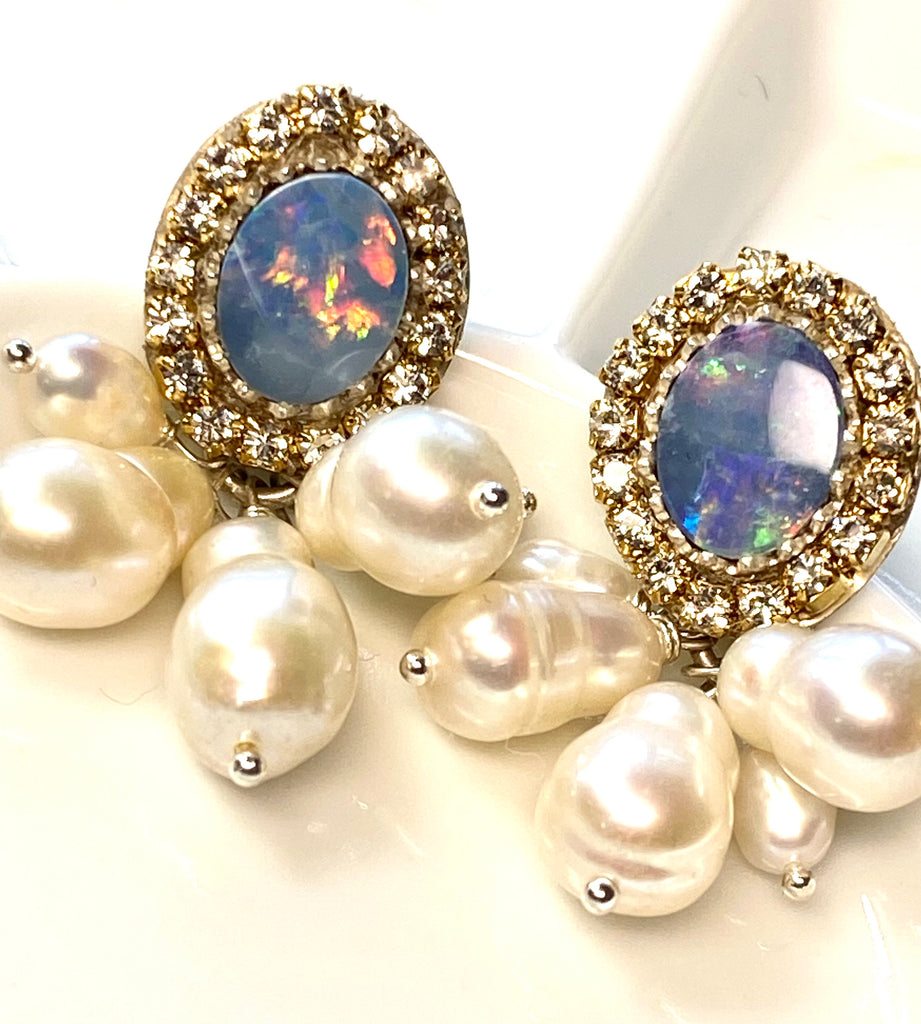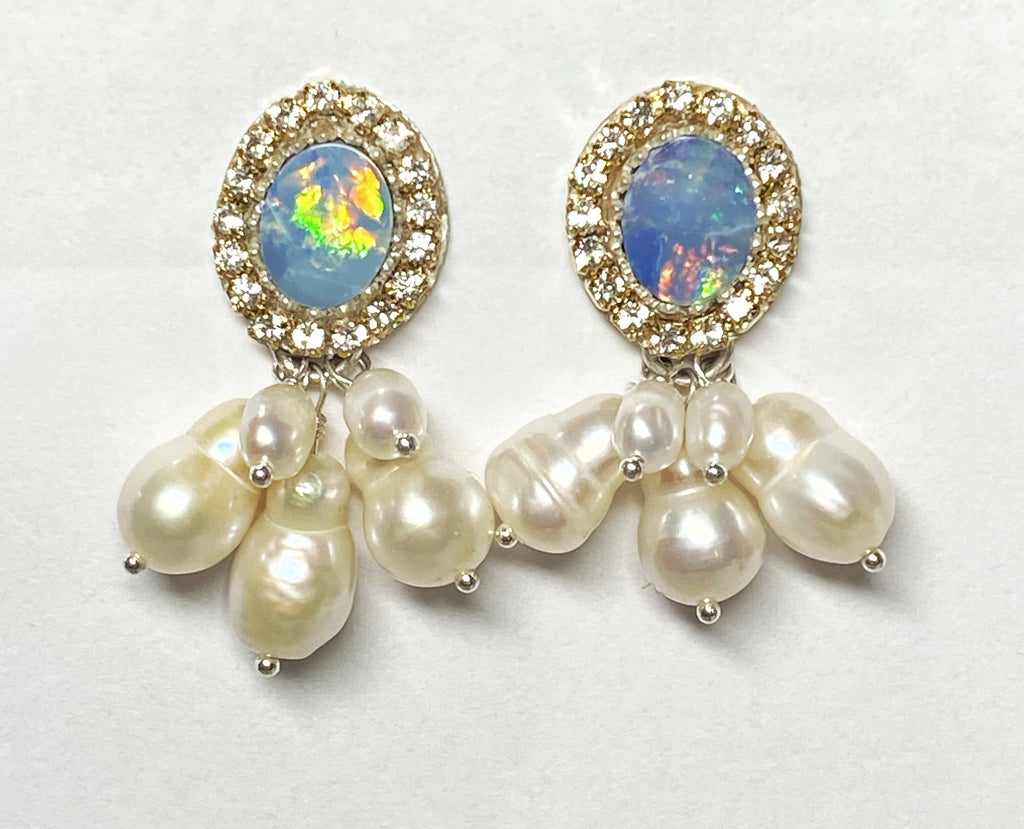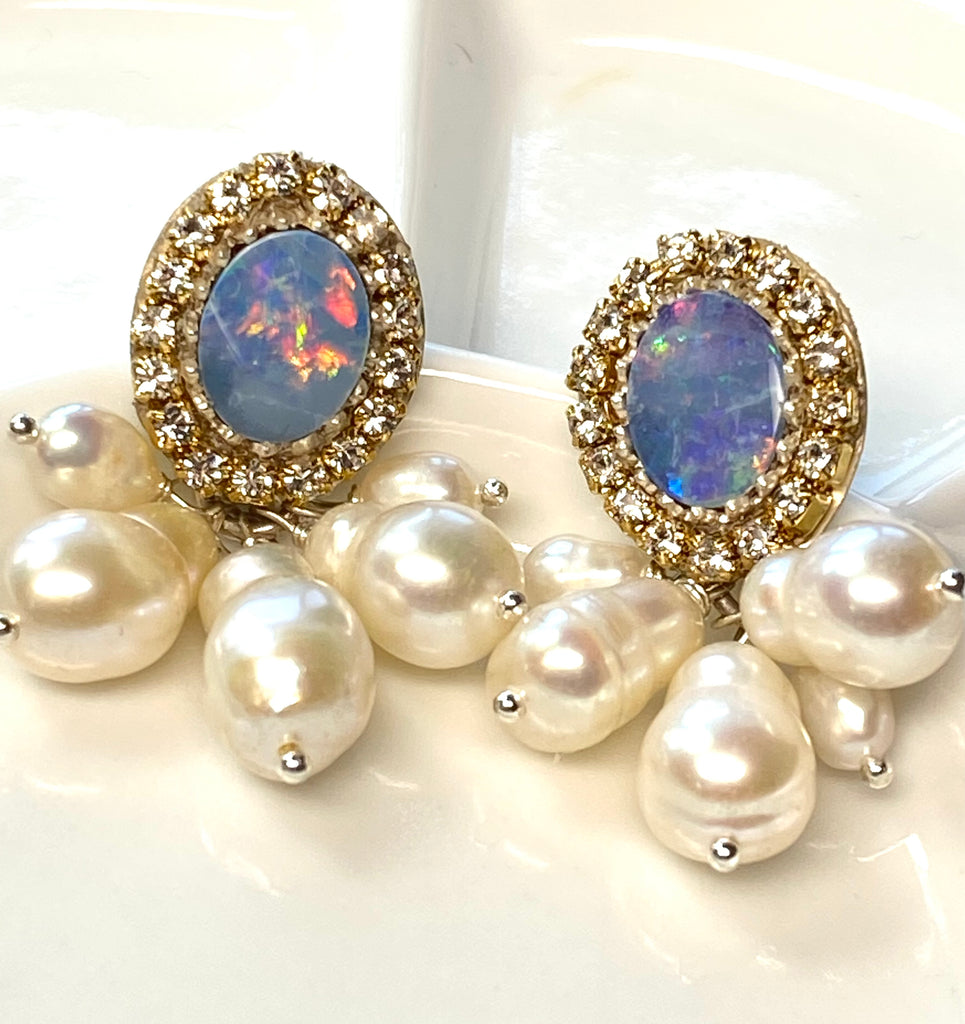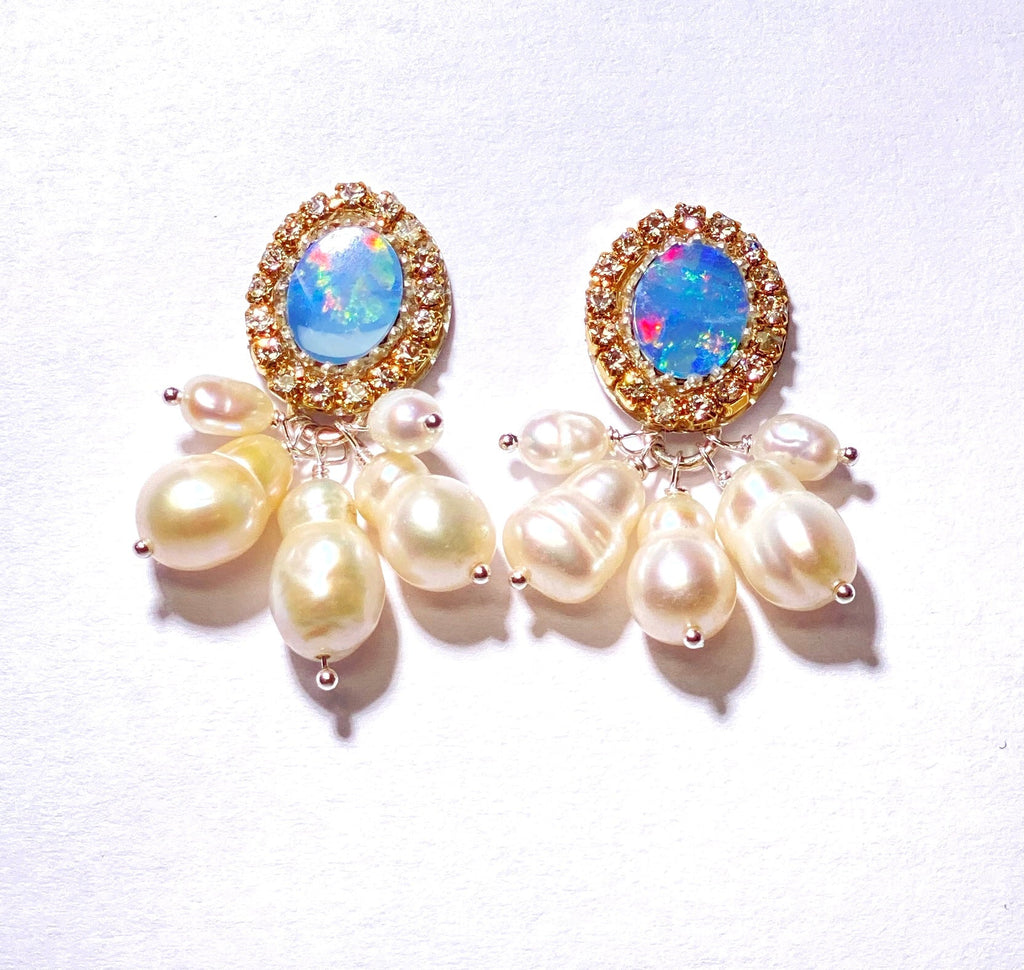 $225.00
$0.00
Baroque Pearl and Lightning Ridge Boulder Opal Earrings
Natural Australian Lightning Ridge Black Opal doublets are mounted in handmade bezels of fancy sterling silver gallery wire to dangle a cluster of petite baroque pearls.
The cluster of pearls gives these opal earrings a fresh, modern liveliness making them very wearable with more casual looks.
Surrounding these handmade bezels are genuine Swarovski Elements crystals in gold settings that have a dazzling sparkle.
The stunning opals are not lab created or dyed or enhanced. They have amazing, fiery pink, emerald green, blues, lavender and turquoise blue fire flashes and are captivating to view. These are very colorful and lively opals!
The baroque small pearls are petite in size - 10 mm long for the larger ones, and 5 mm for the smaller ones.
The opals are mounted with 20 gauge sterling ear wire posts, hand polished to smoothly glide into the ear lobe. The posts measure 1/2 inches long.
Sterling silver butterfly ear nuts discs are included to hold the earrings firmly and comfortably and flatly to the ear lobe, as well as larger plastic pad backs, which are very secure in holding the posts flatly to the ear lobe.
The colors are brilliant and come alive in the sunlight - but still are a bit camera shy.
Total length of the earrings is 7/8 inches from post to bottom of the pearls. They are completely lightweight too.