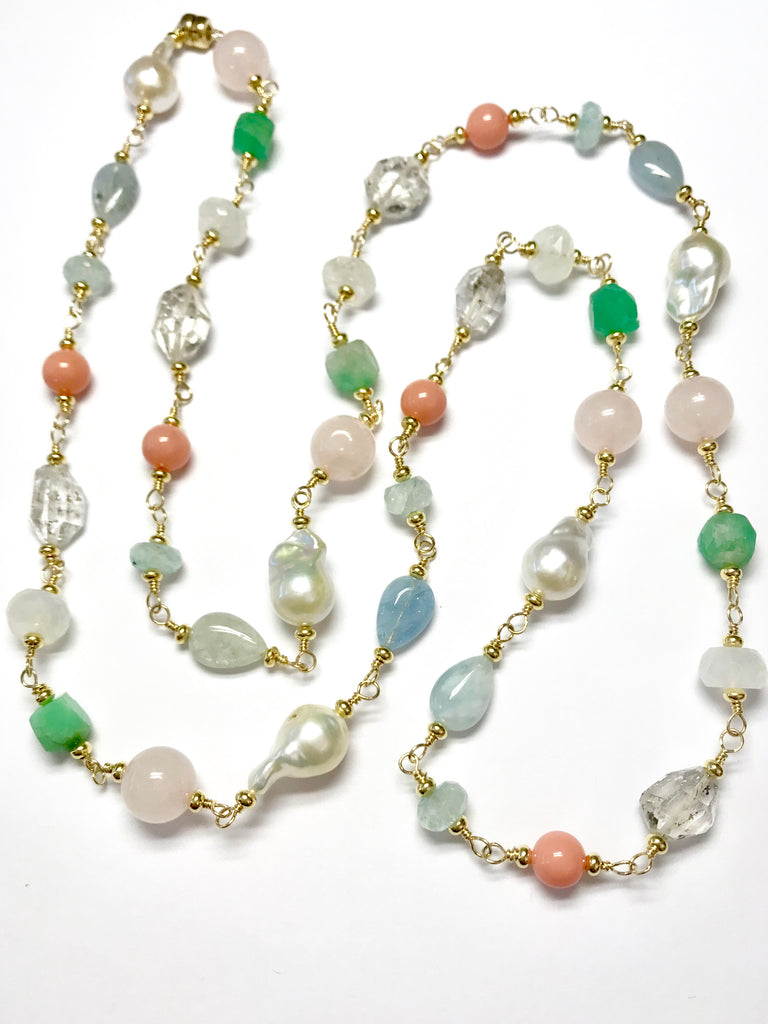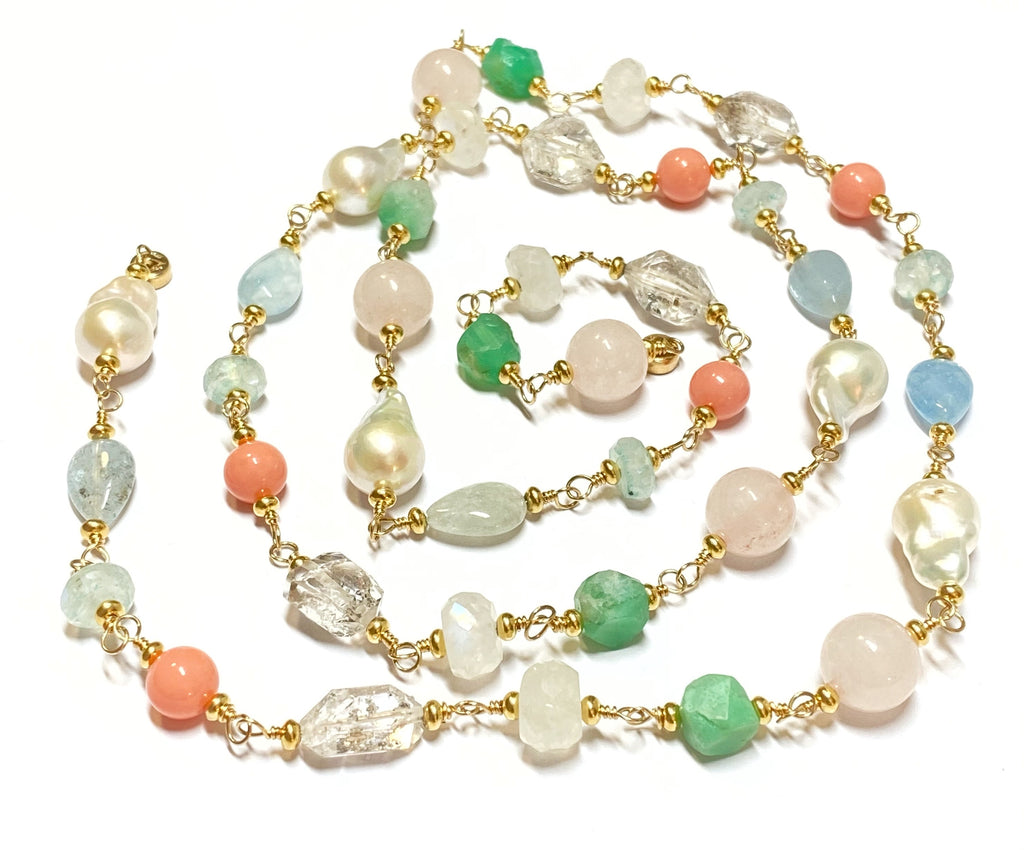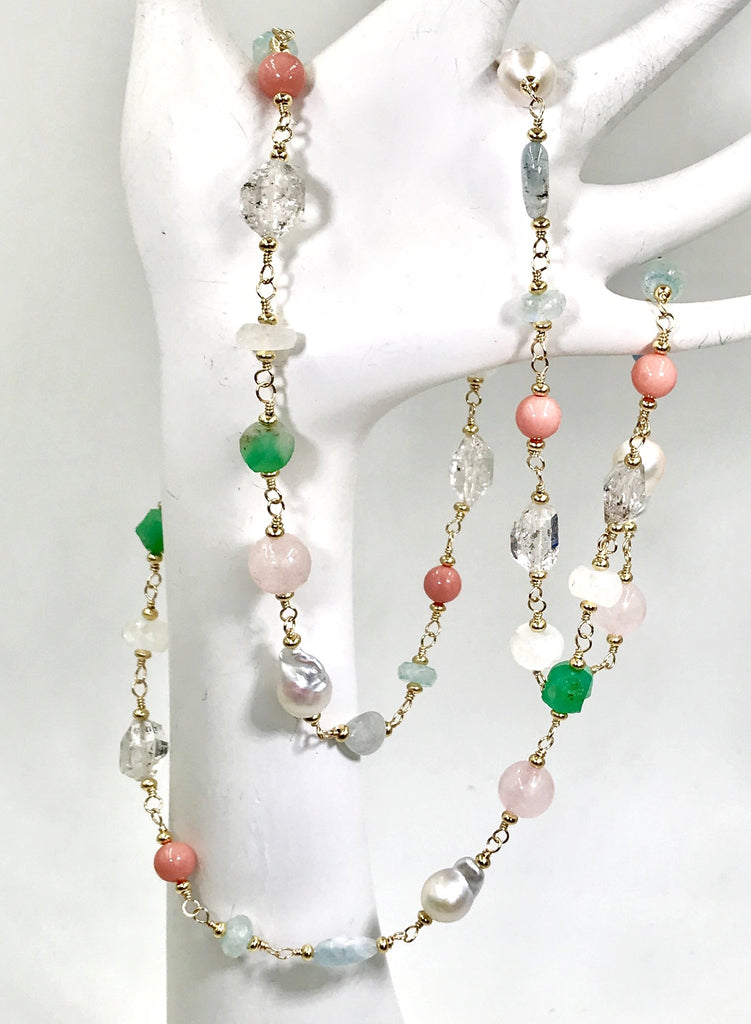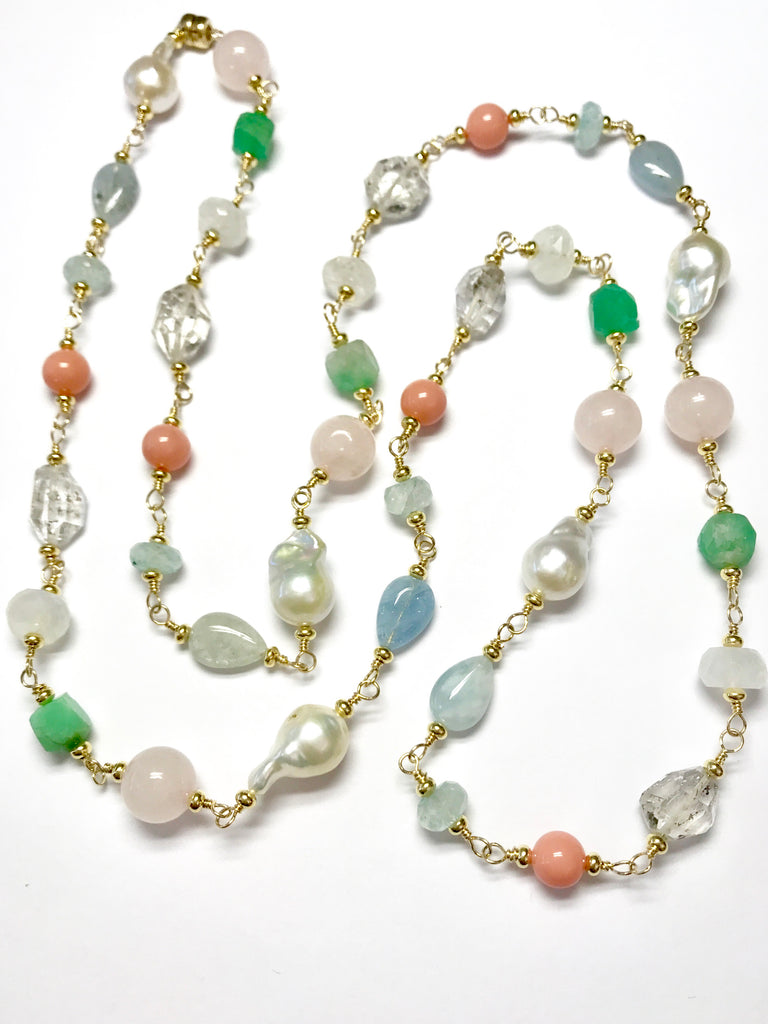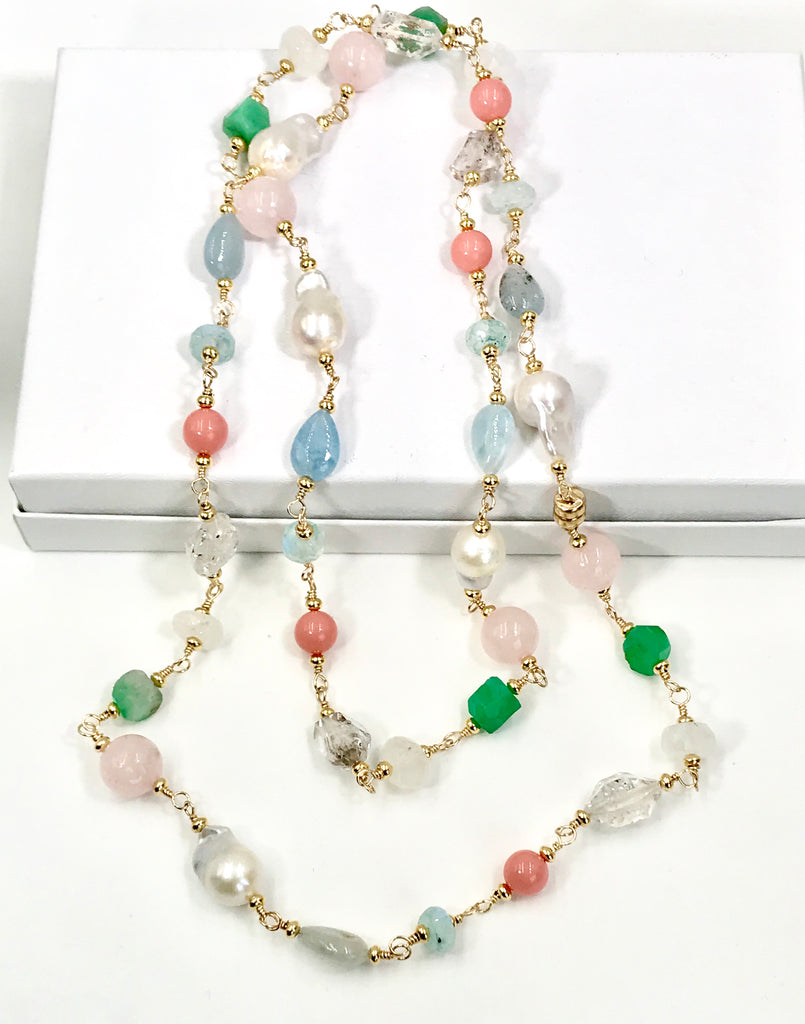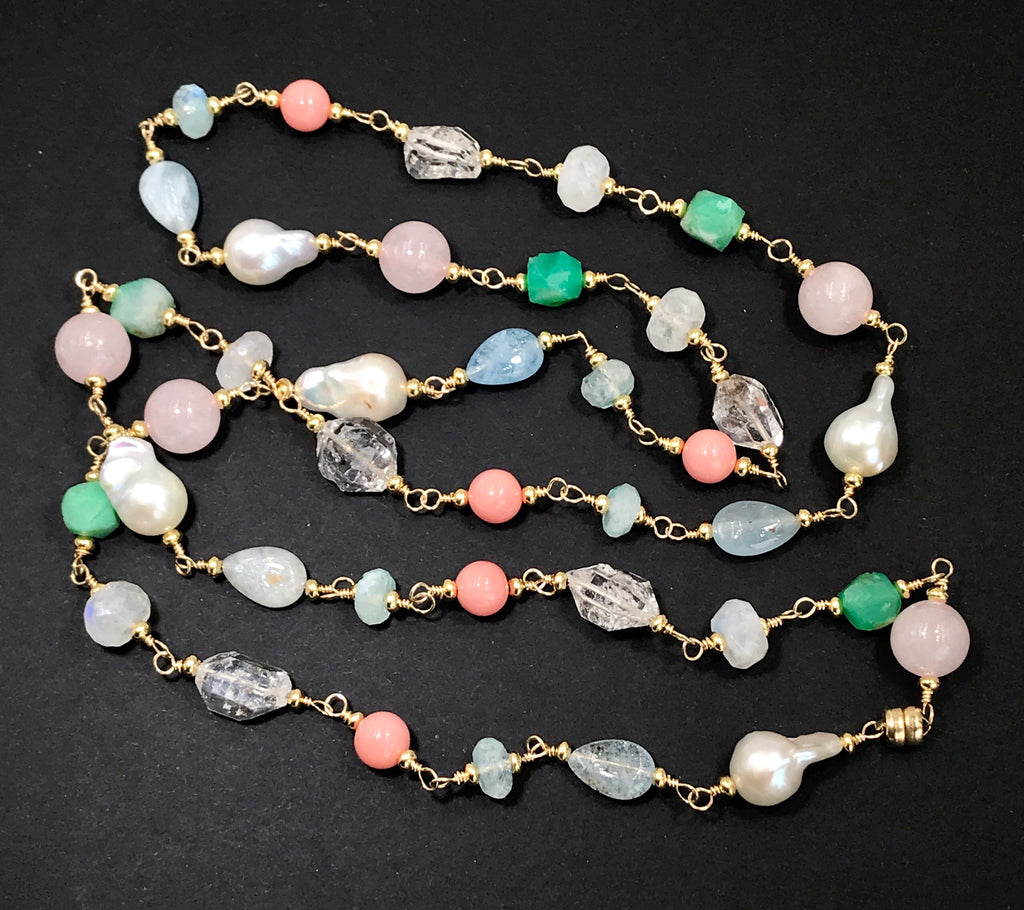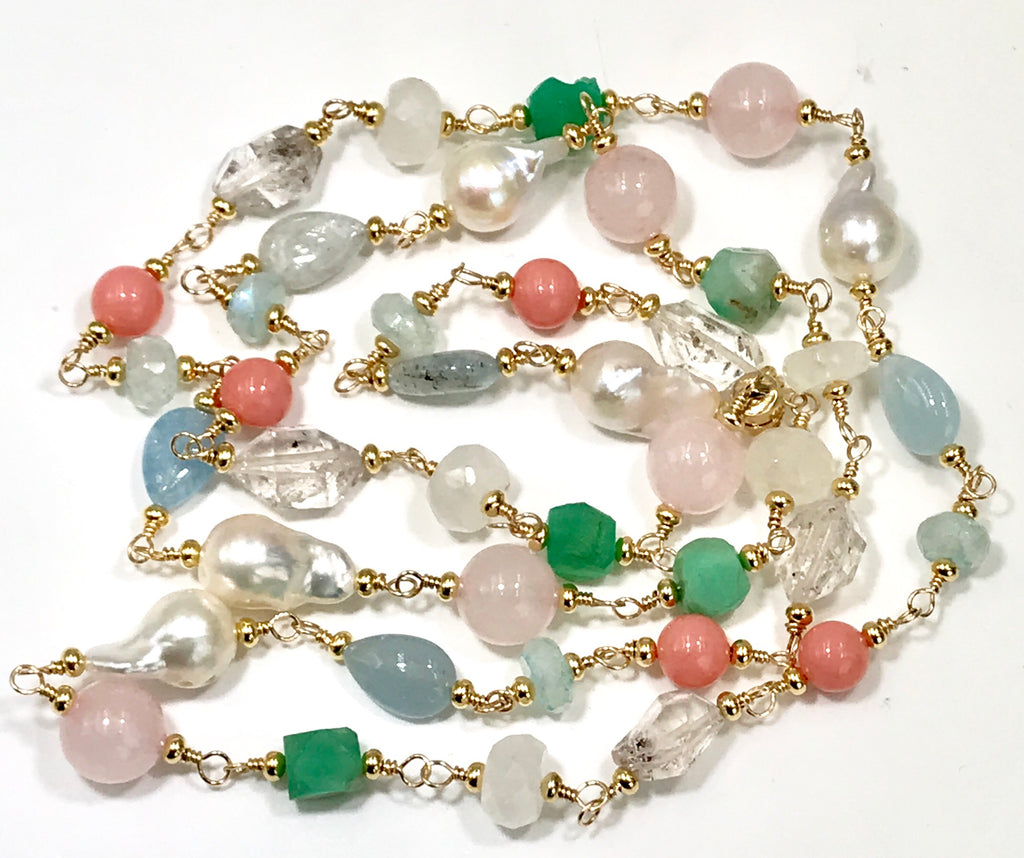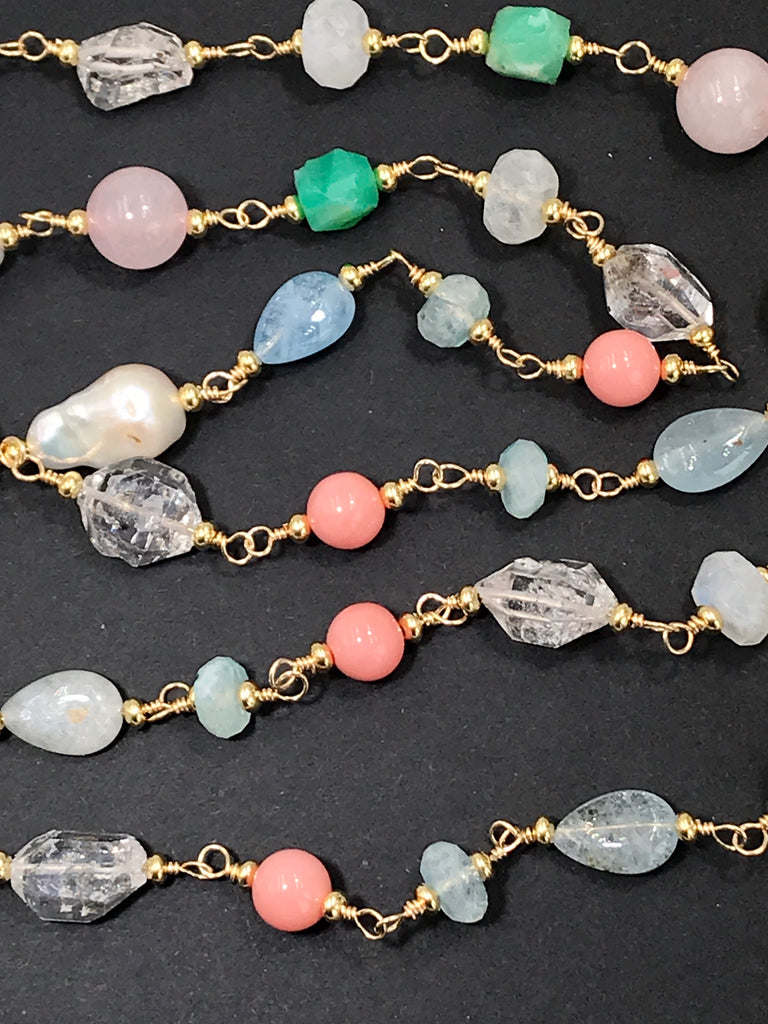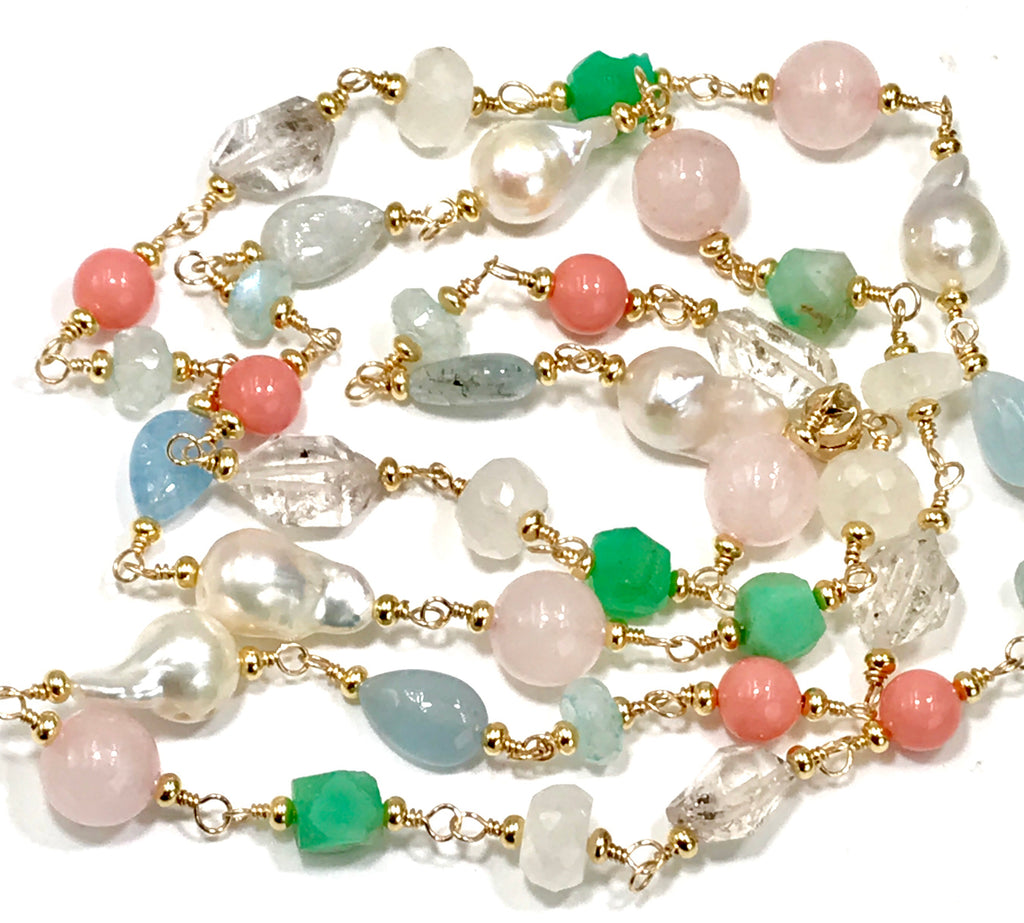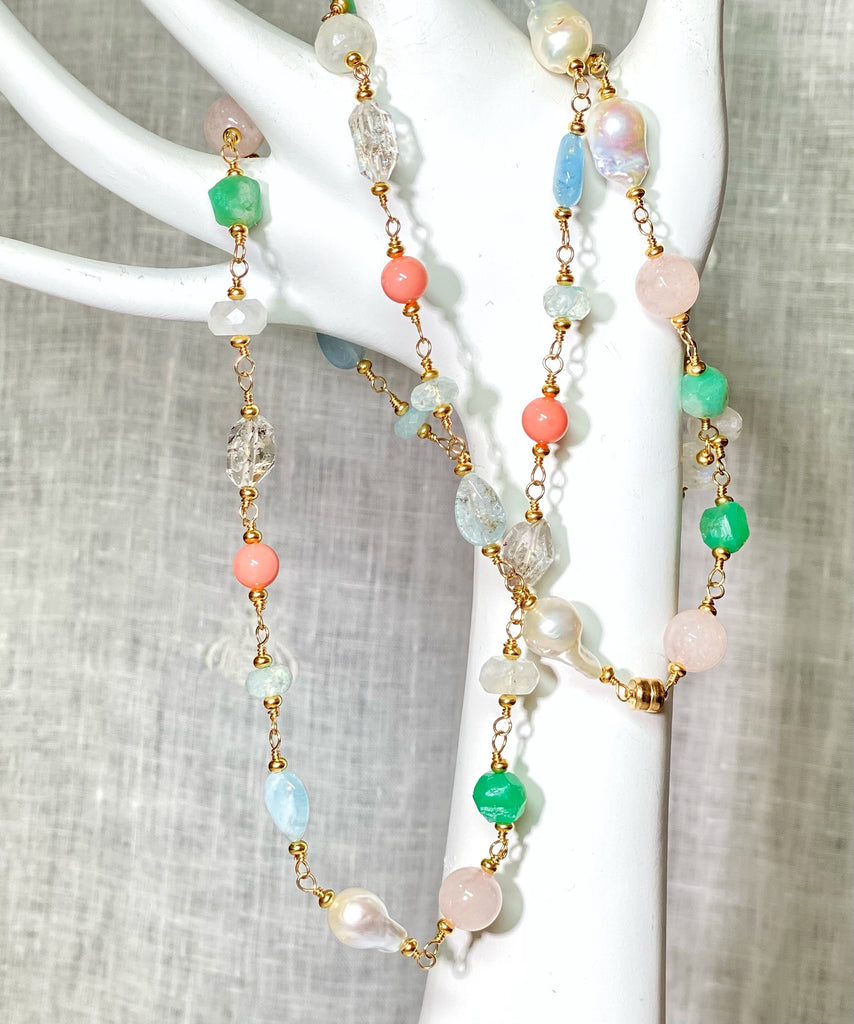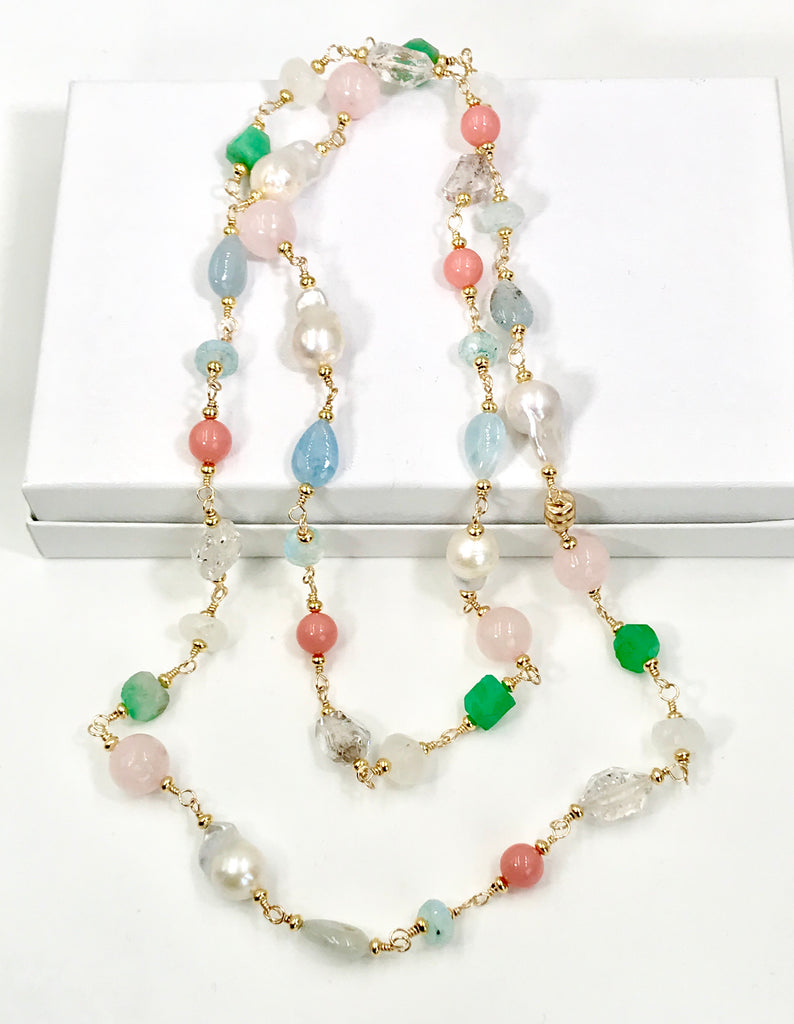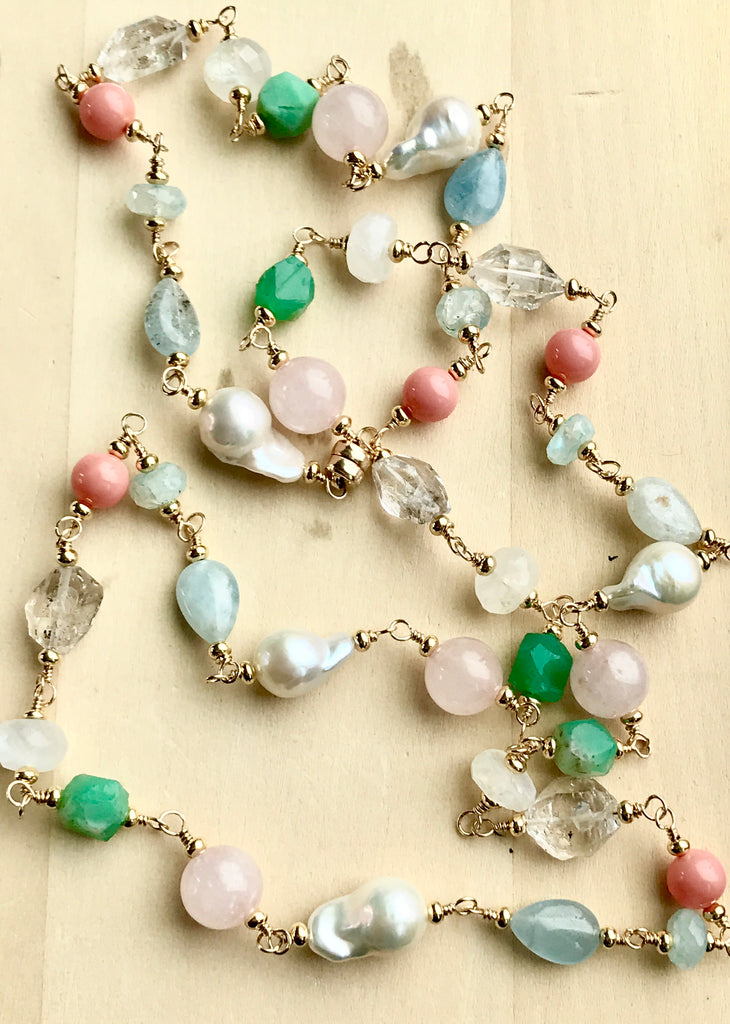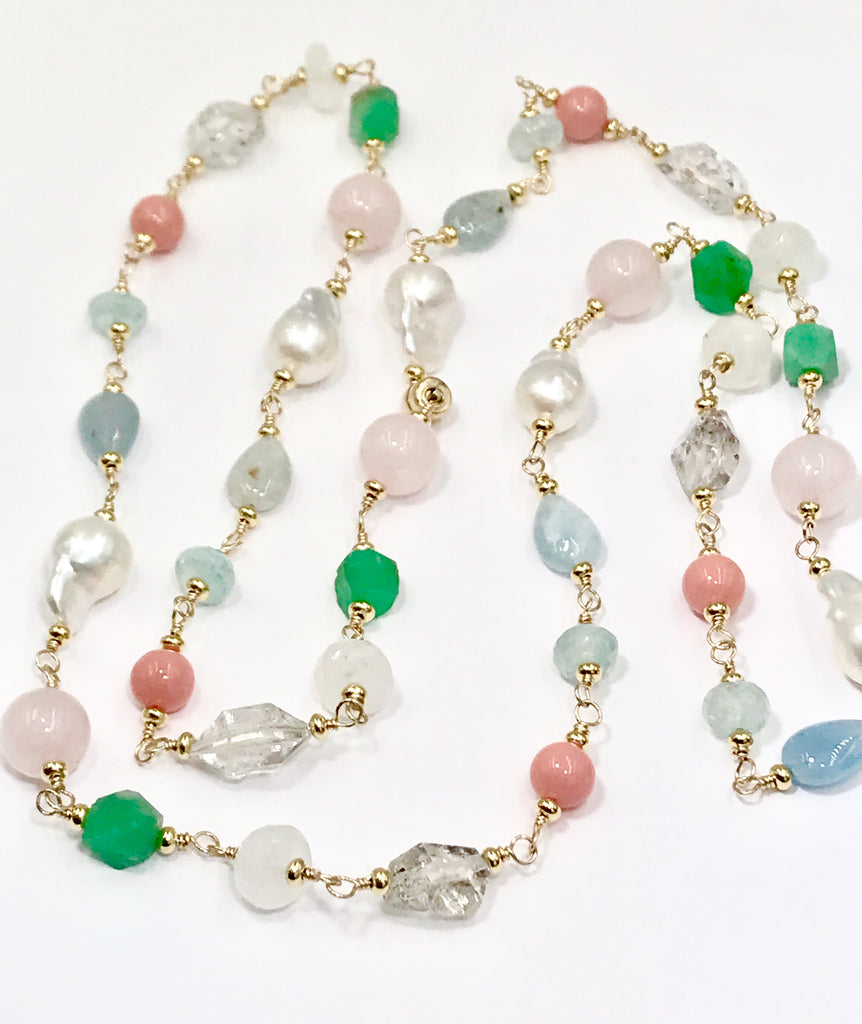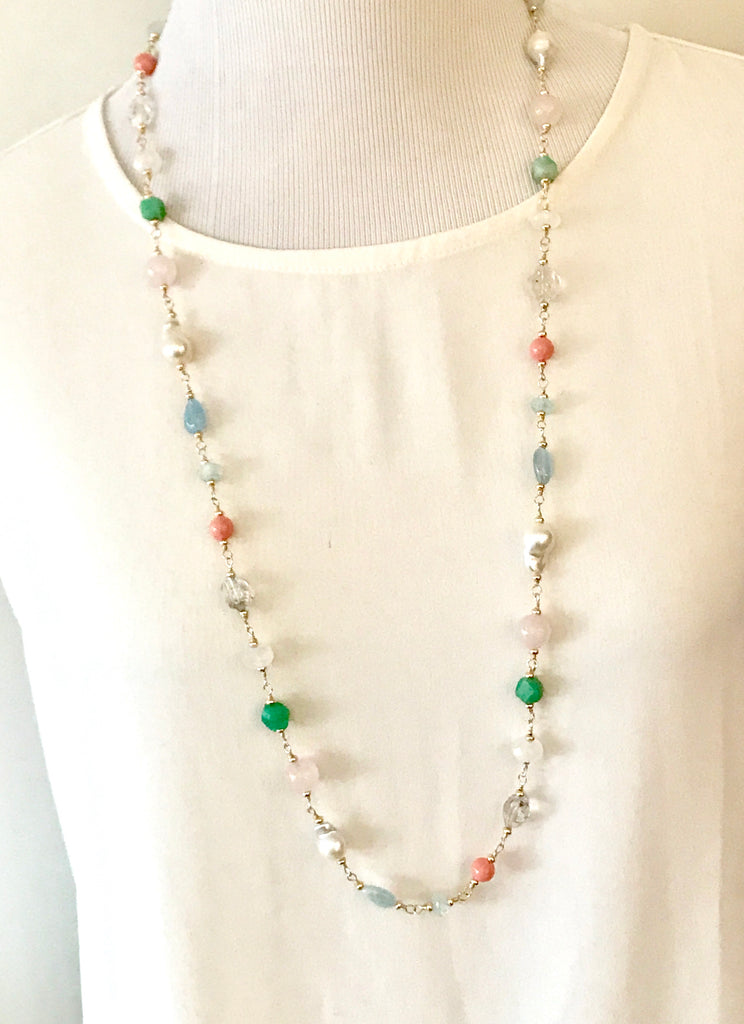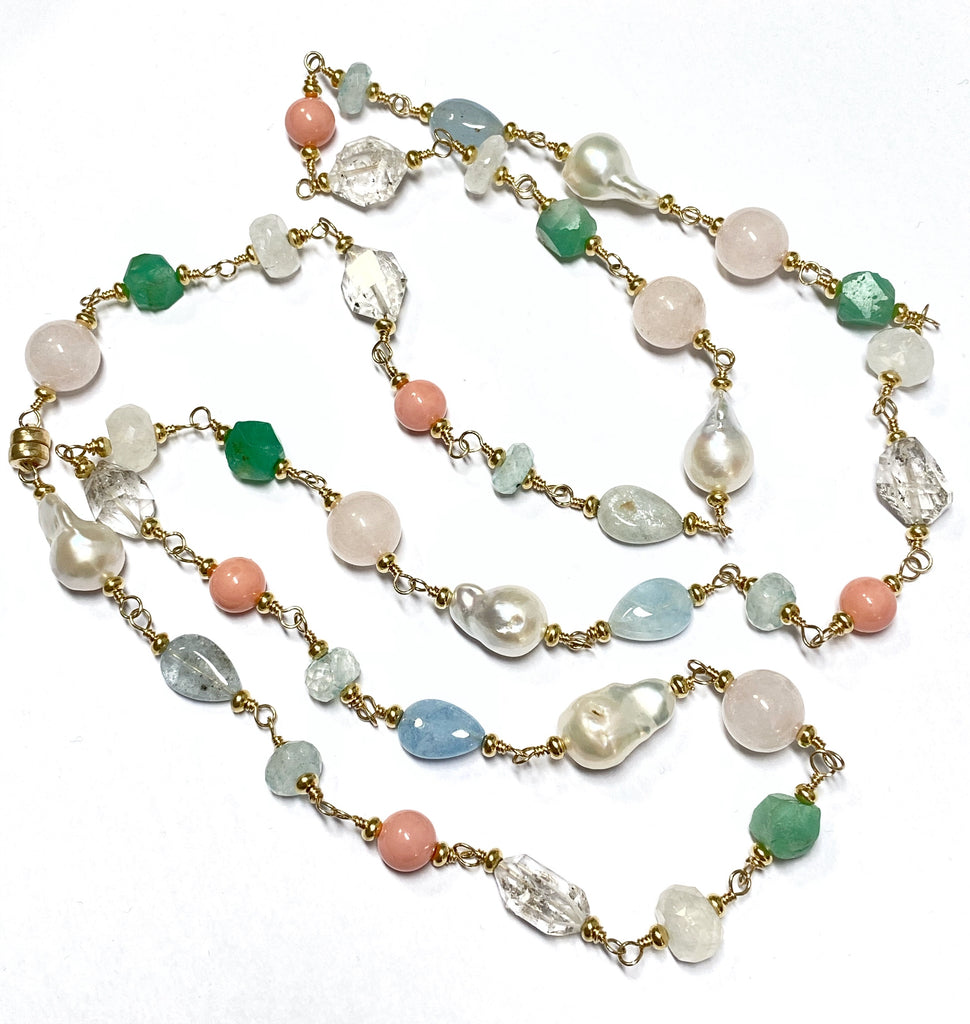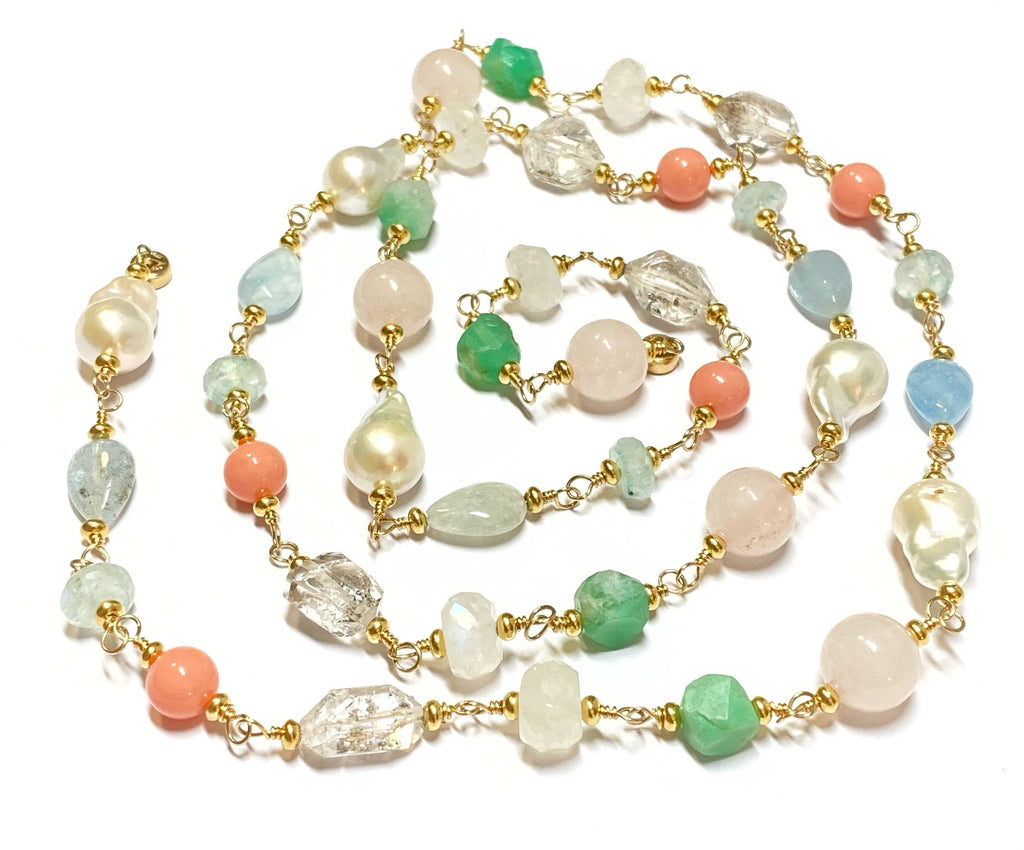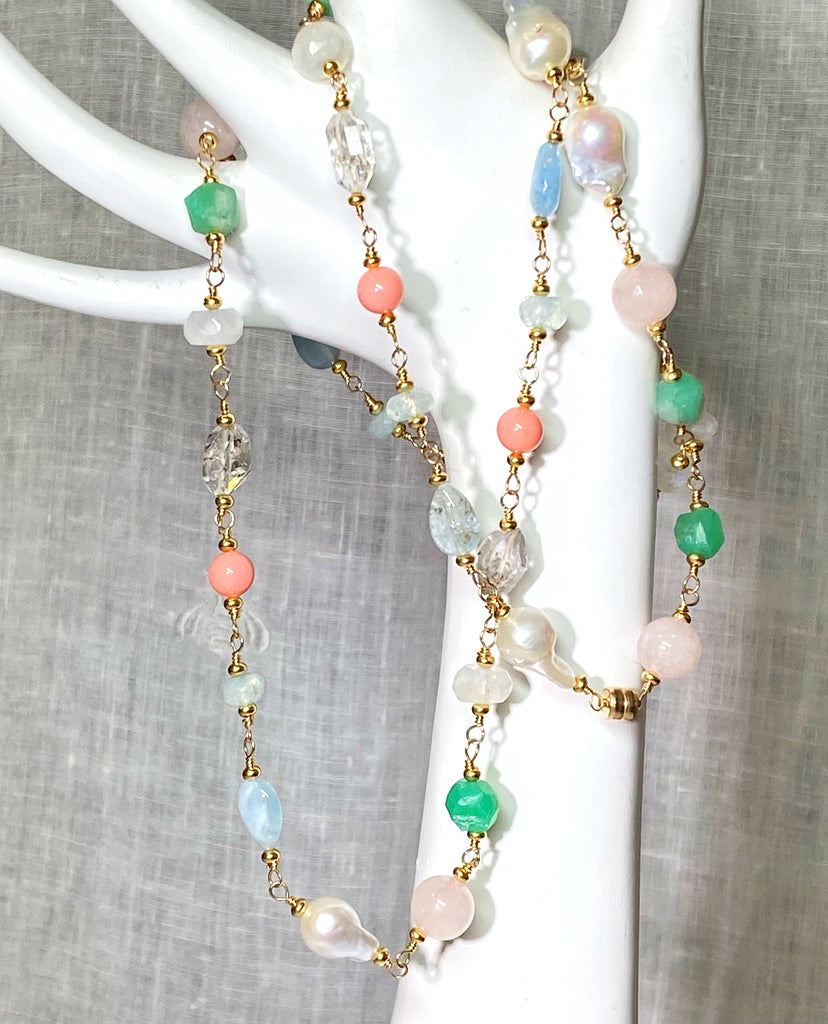 $315.00
$0.00
Multi Gemstone Pastel Long Necklace with Herkimer Diamond Aquamarine Gold
Gemstones in pastel shades of spring and baroque freshwater pearls are wire wrapped, rosary style on 14kt gold filled wires to create this long, colorful necklace.
Large herkimer diamond crystals, 12 mm and up in size, add a bright, clear stone sparkle to the necklace of pastel gemstones and pearls.  There are 5 of them in this necklace, in addition to large, 10 mm, rainbow moonstone rondelles, blue aquamarine teardrops, pink rose quartz rounds, light aqua moonstone rondelles, soft coral round shell beads, and green chrysoprase faceted natural nuggets.  
The lustrous baroque freshwater pearls are about 14-15 mm.  The gleam of the pearls mixed with the sparkle of the Herkimer diamond crystals and blue flash of the aqua and white moonstones makes this a very lively necklace!  
Total length of necklace is 34 inches; necklace closes with a 14kt gold filled strong, magnet clasp.