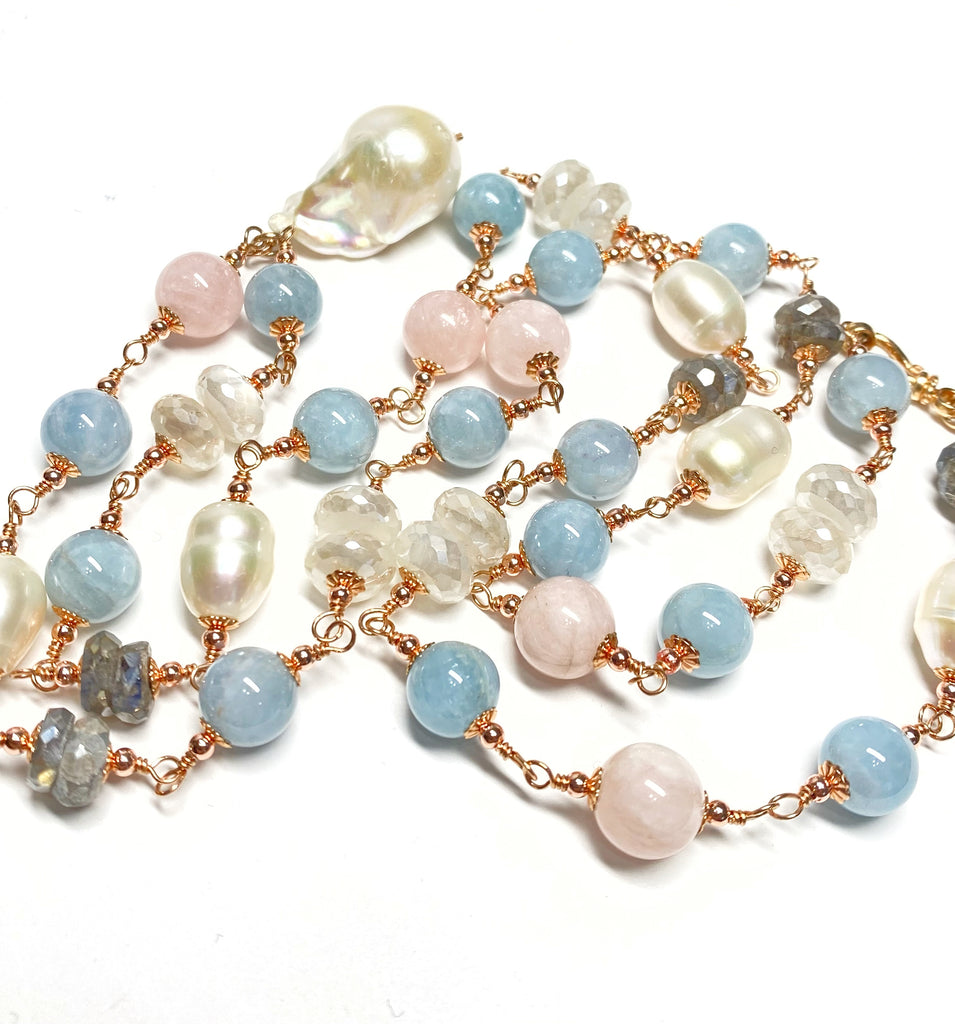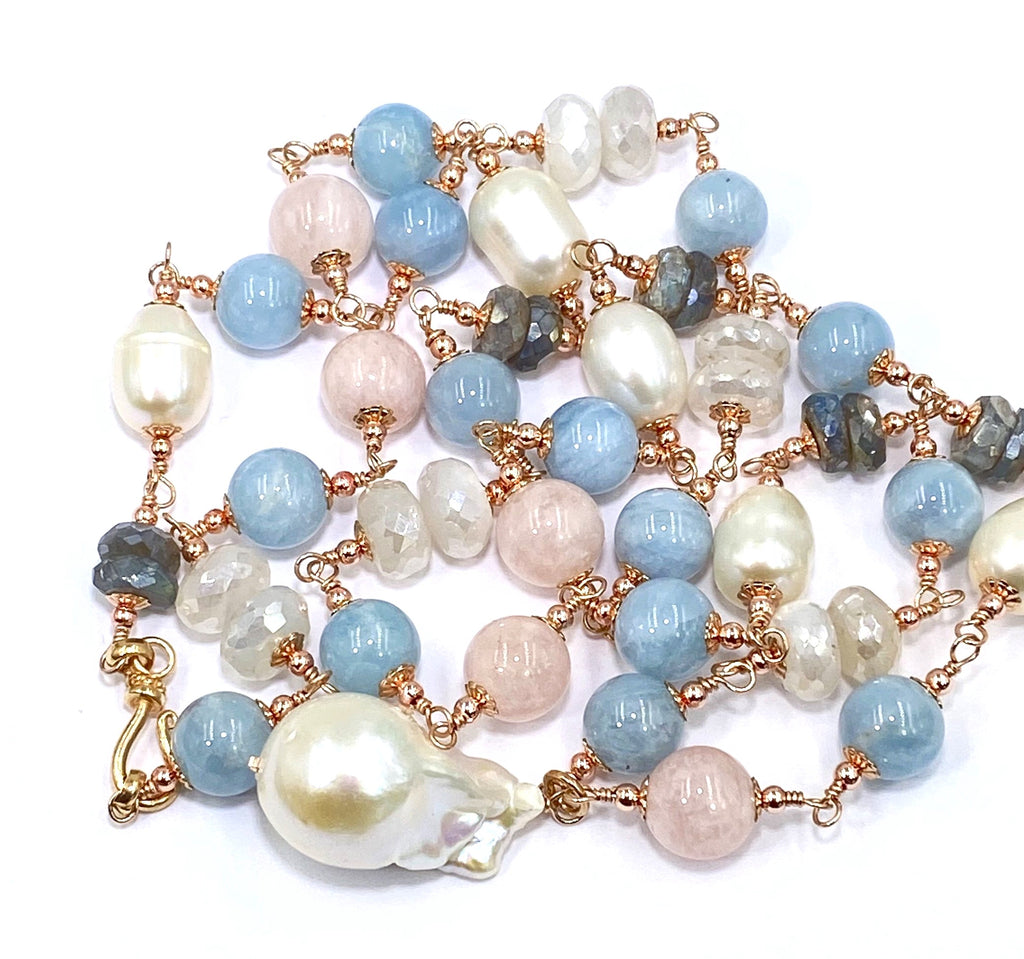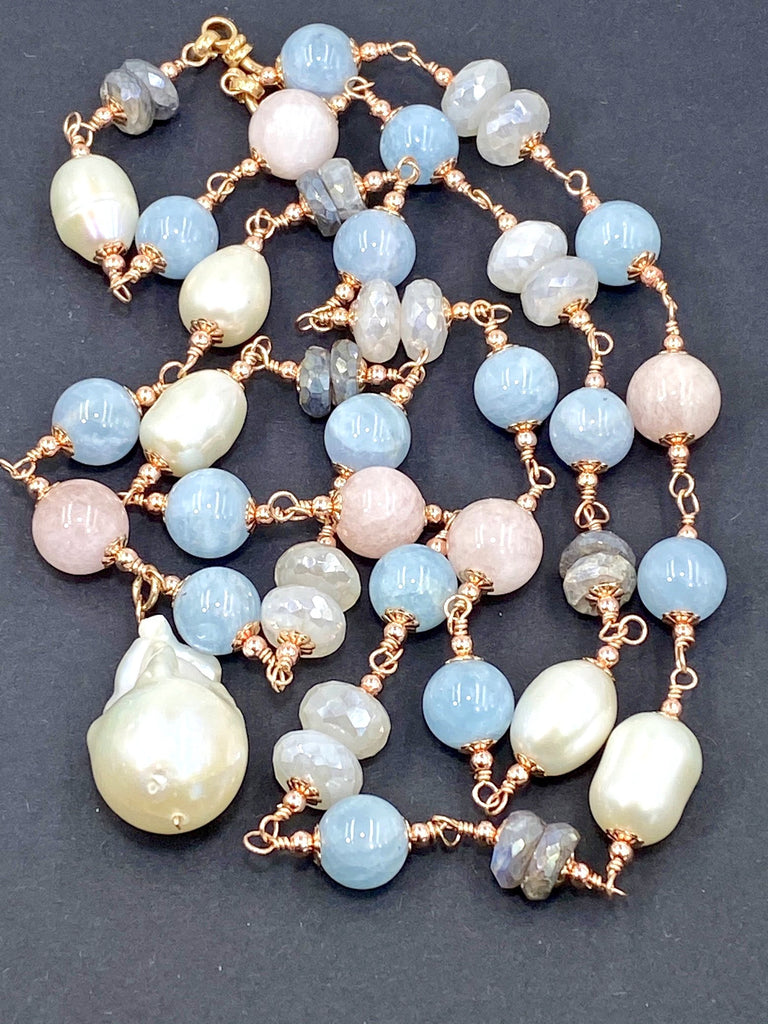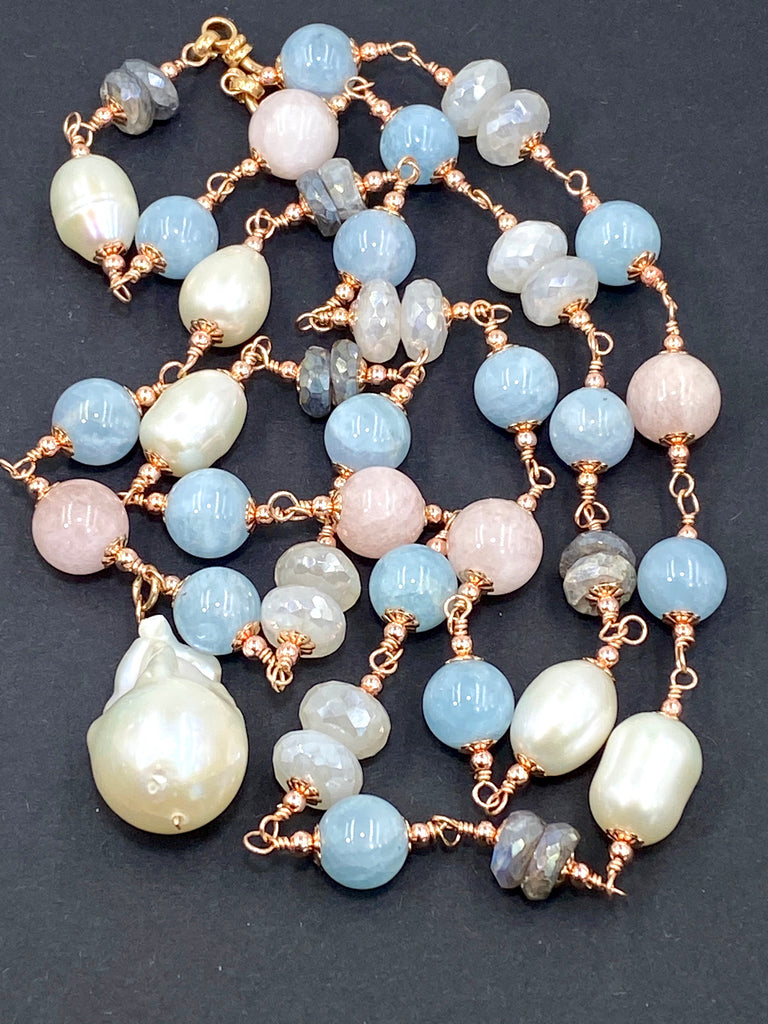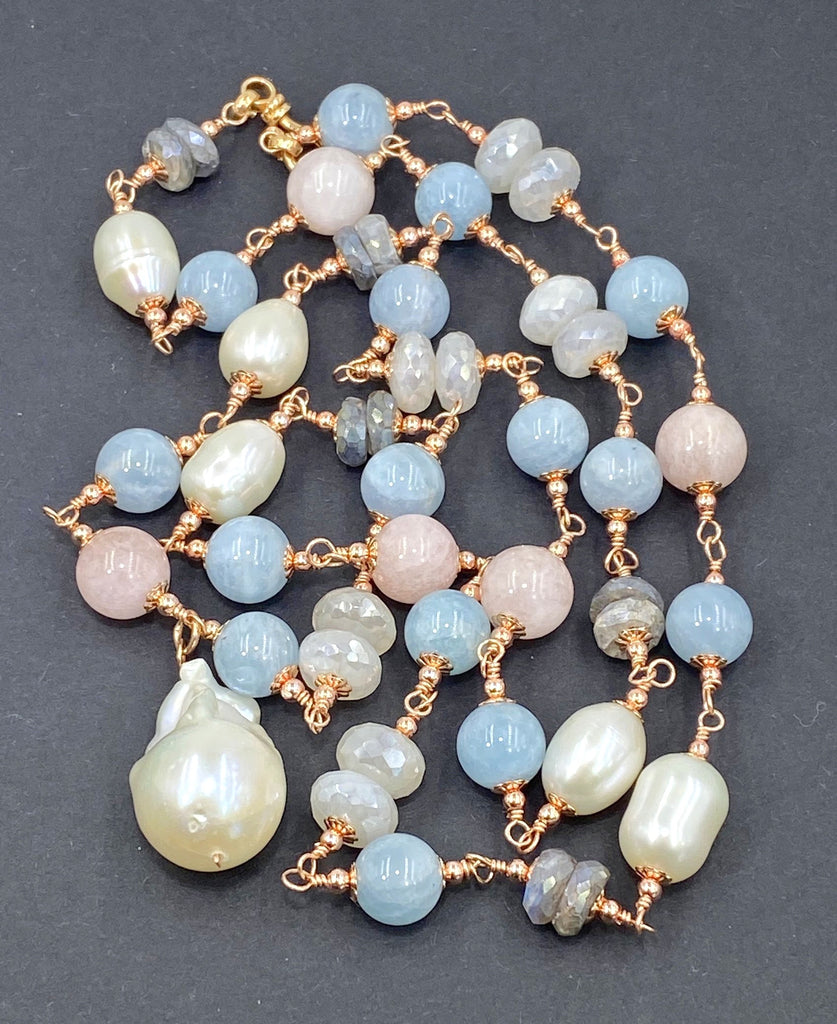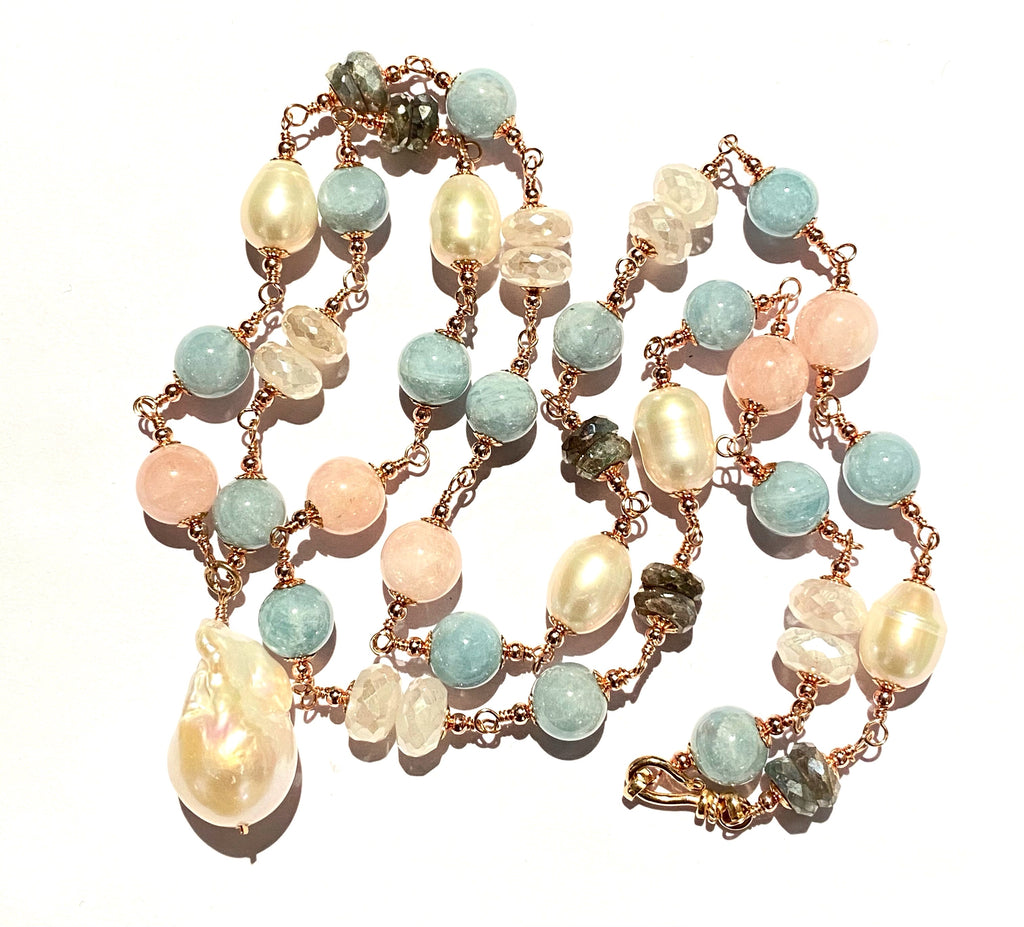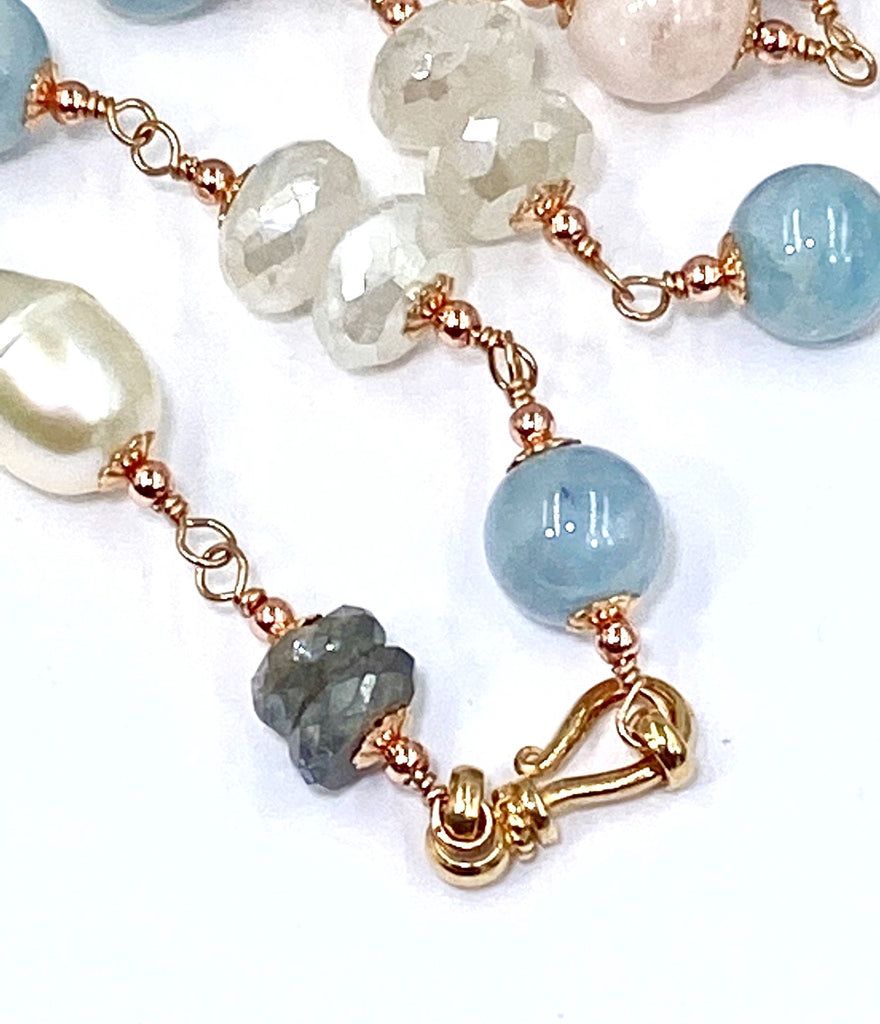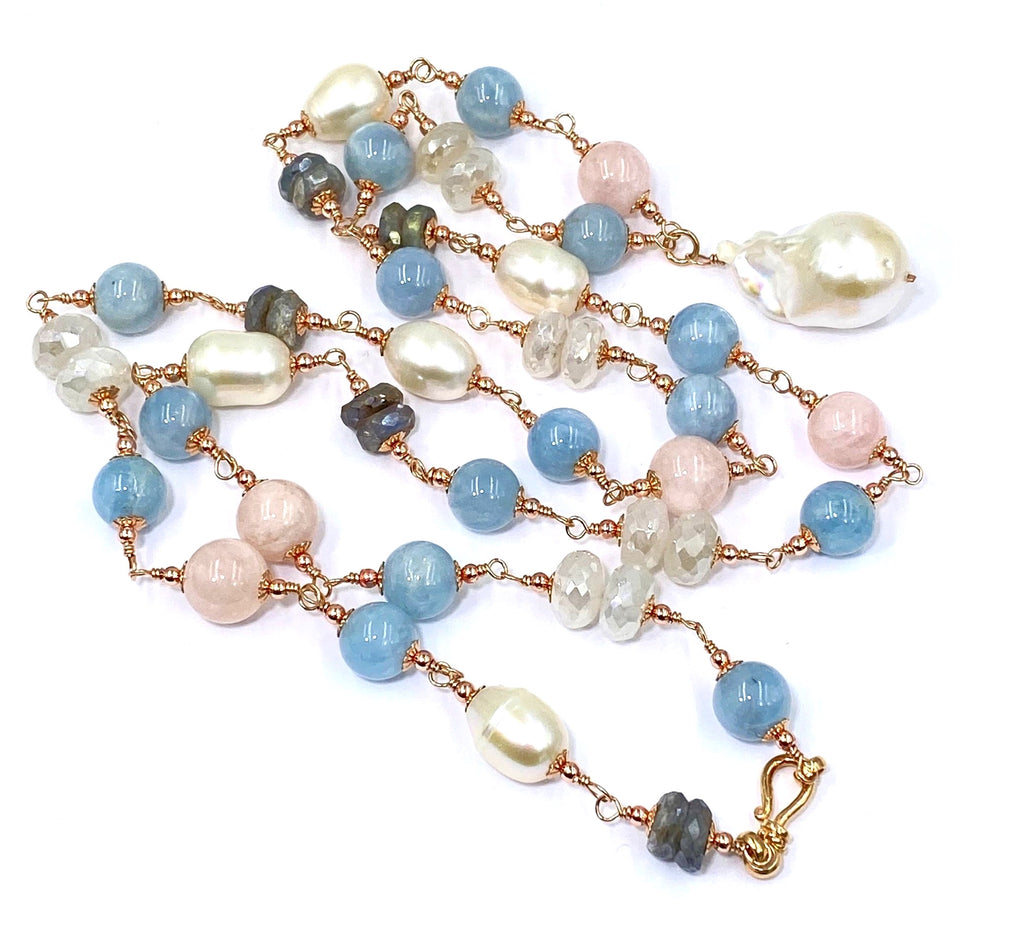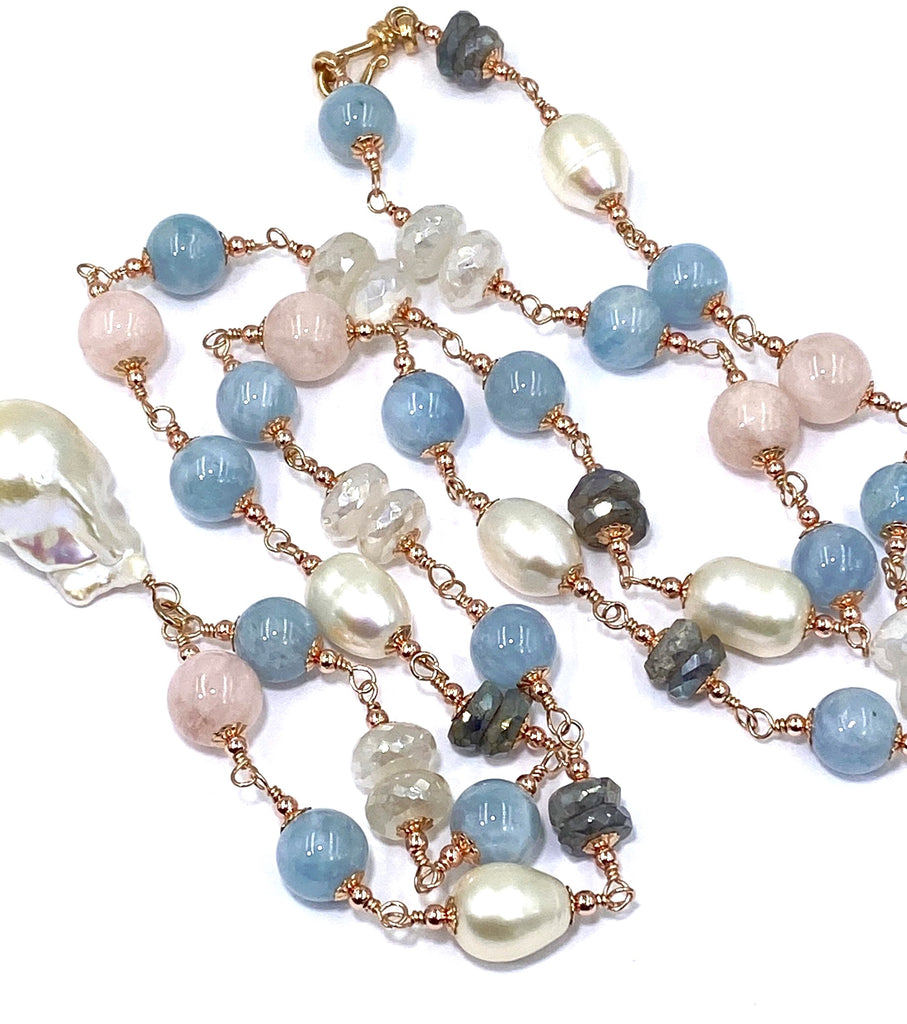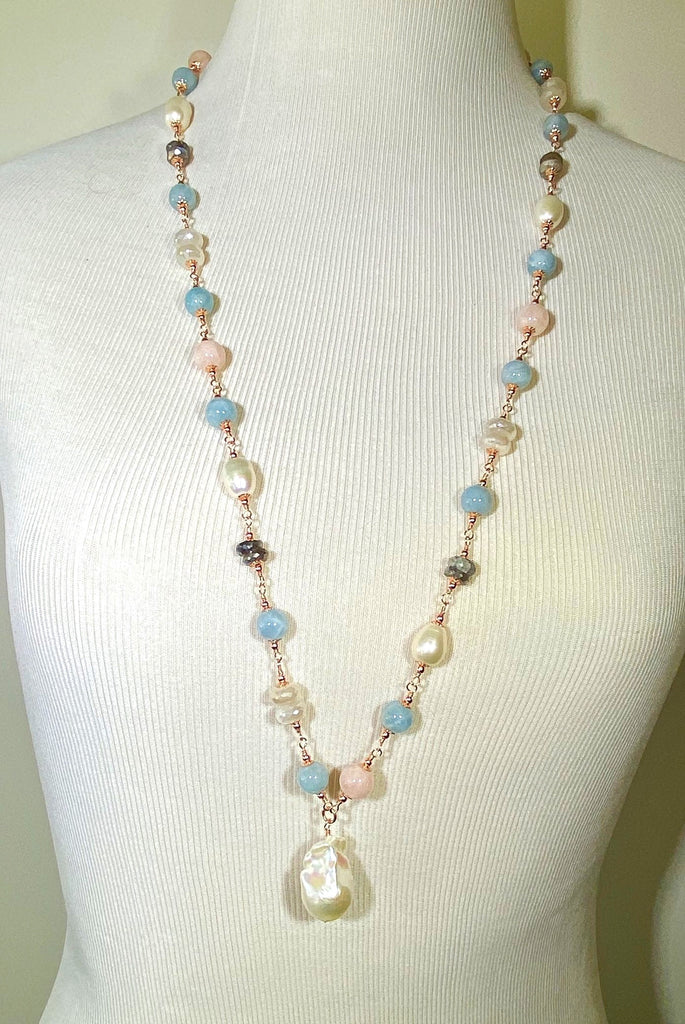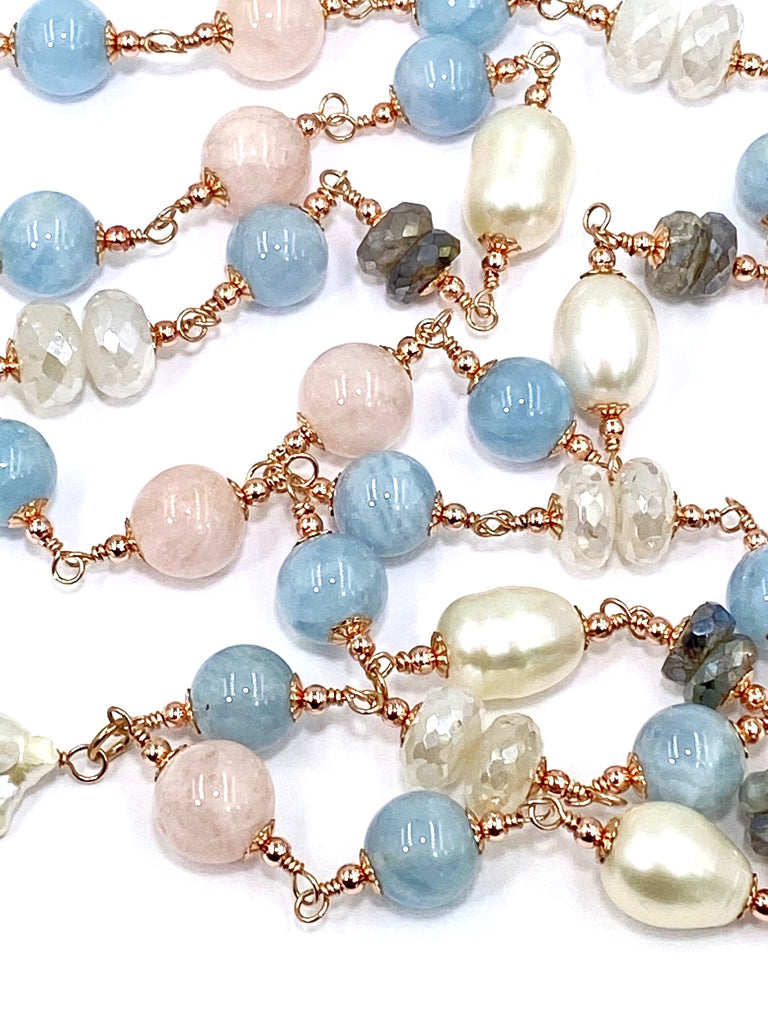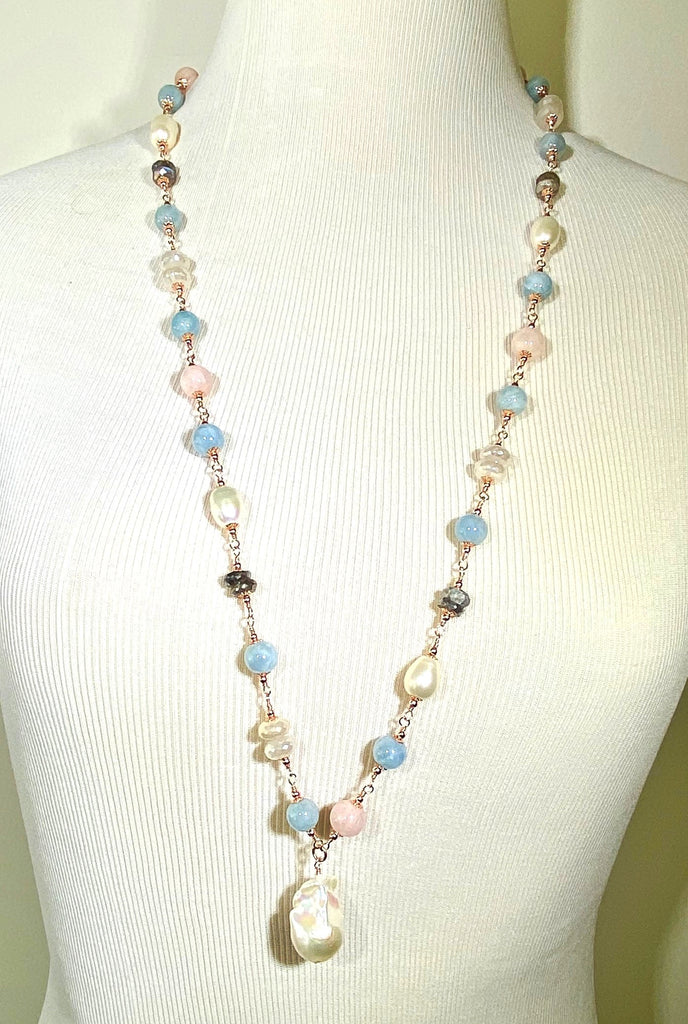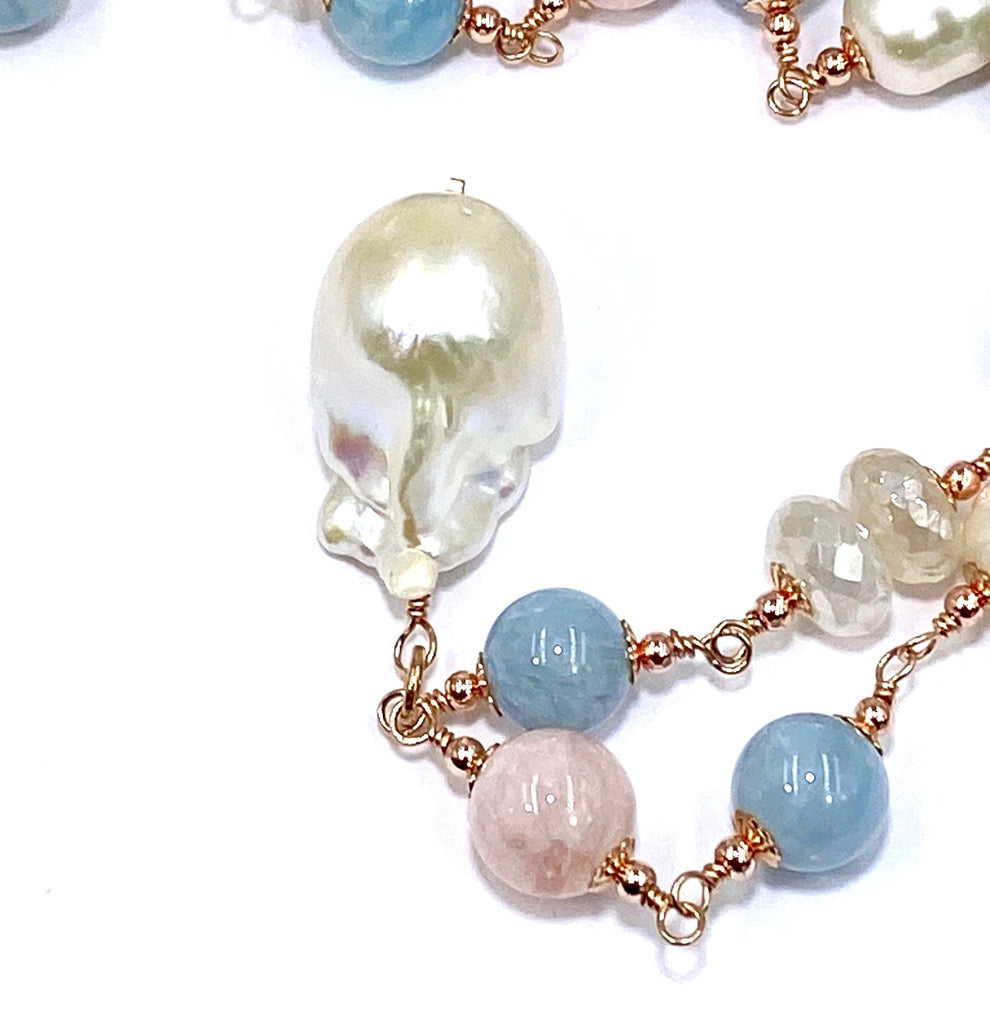 $325.00
$0.00
Long Blue Aquamarine Necklace Rose Gold, Pearl Gemstone Sautoir Wire Wrapped
Multi-color aquamarine gemstone beads, pearls and more are wire wrapped, rosary style on rose gold filled wire to create this long, easy to wear necklace.
Ivory baroque pearls,  12 mm x 9 mm,  are wire wrapped with the gemstones to add luster, texture and softness to the mix.  Al beautiful, lustrous, large nucleated baroque ivory pearl, 25 mm x 15 mm, dangles at the bottom of the necklace.
The gemstones include blue aquamarine smooth rounds, pink morganite gemstone high quality smooth rounds, faceted white mystic moonstone rondelles, 10 mm, and mystic labradorite rondelles, 8mm.
Each pearl and bead is accented and flanked by rose gold filled bead caps and small rose gold beads that add to the warm and gleam of the rose gold metal.
Necklace closes with a rose gold vintage S clasp and rings, and it measures about 32 inches long.  The large baroque pearl drop is about 1 1/4 inches long.
If you would like a different length, please send me a custom inquiry!  If you have questions, I'd love to hear from you.  Please send me a CHAT via the pink chat box below or email.
Great gift idea for the special someone with a birthday in March or for you!