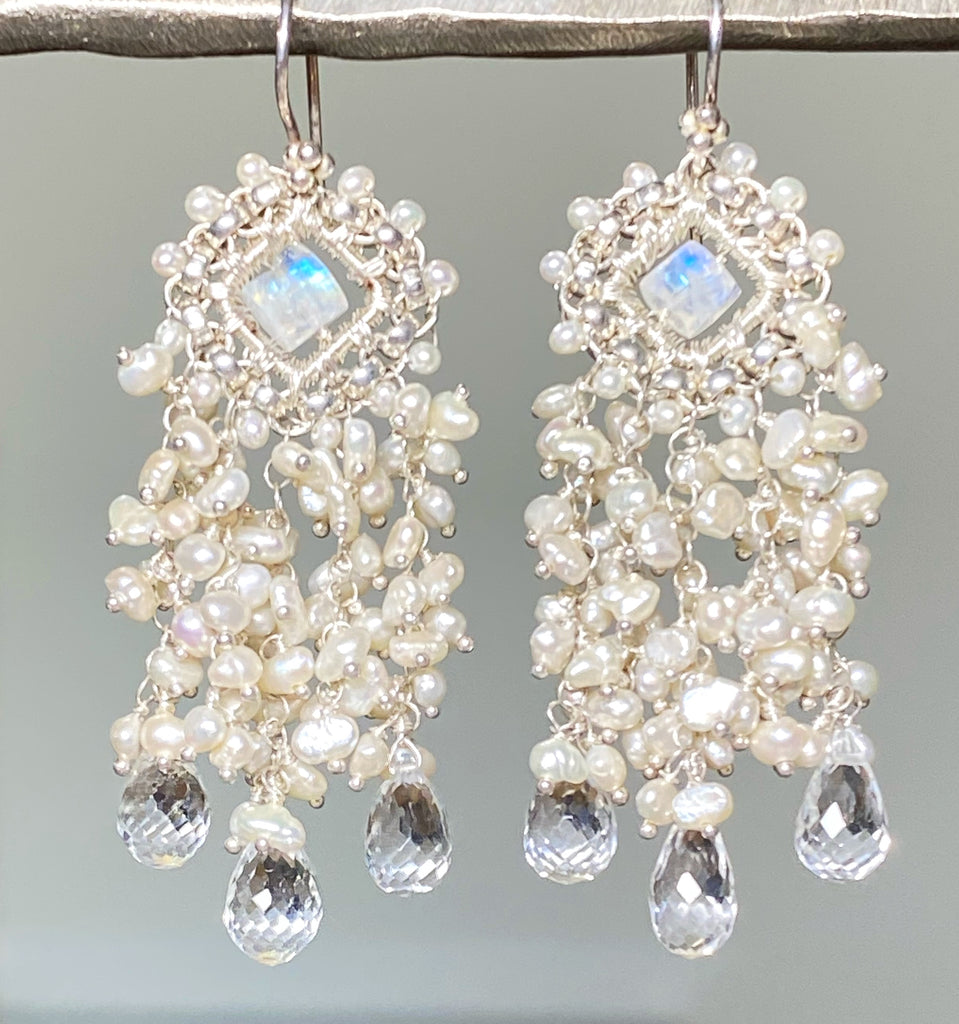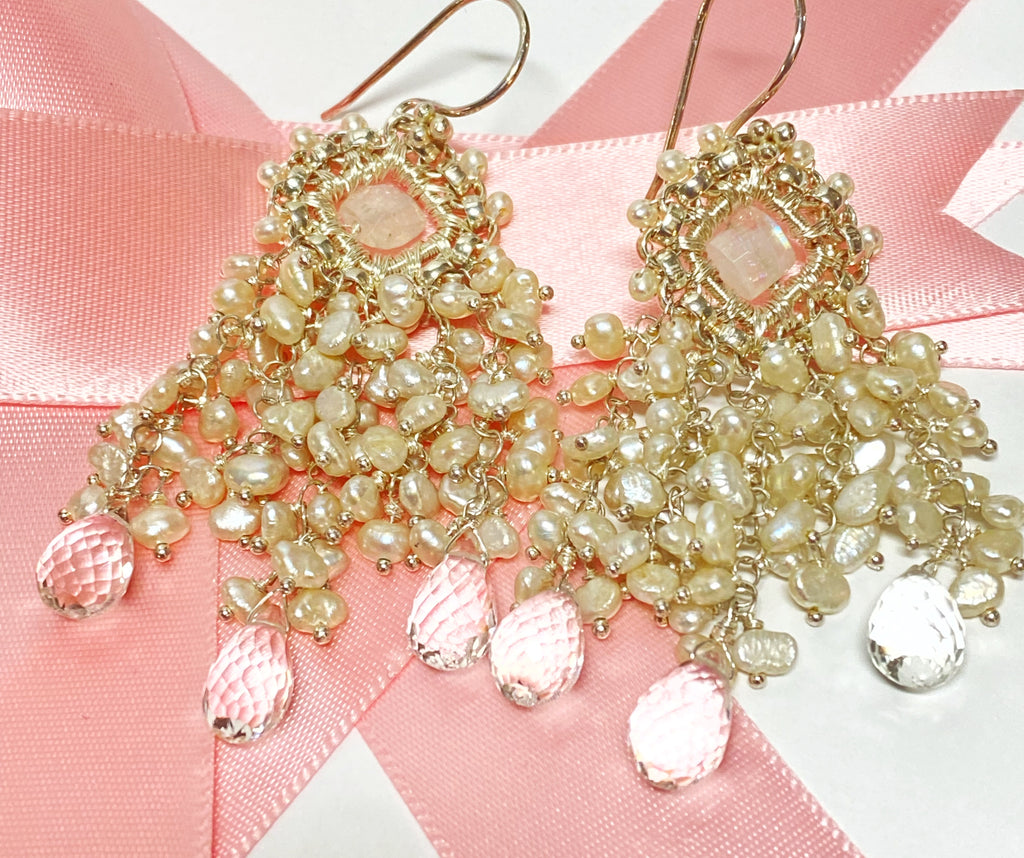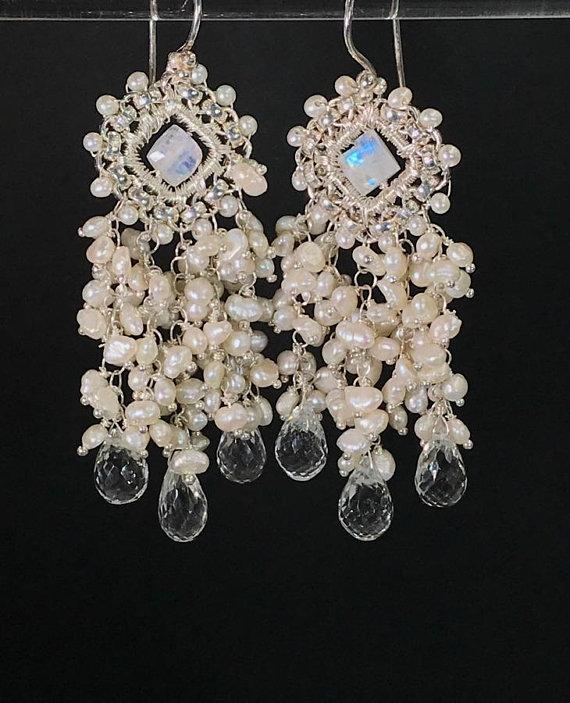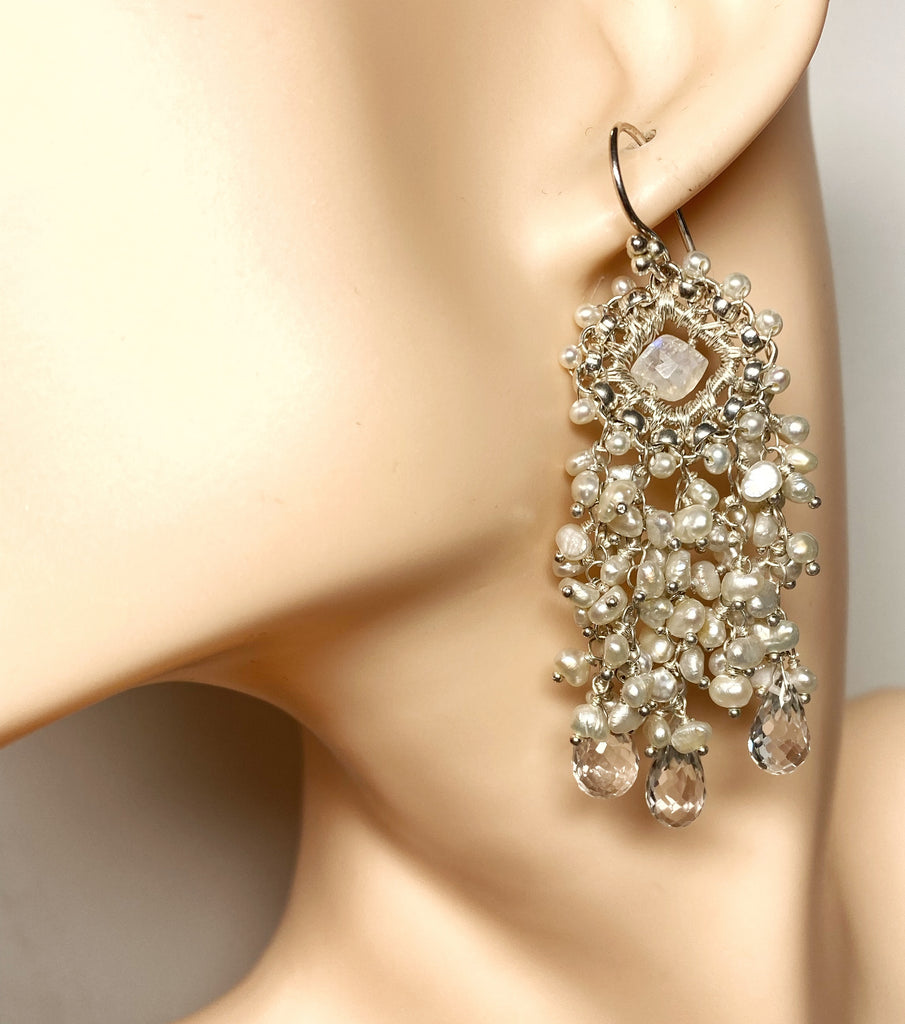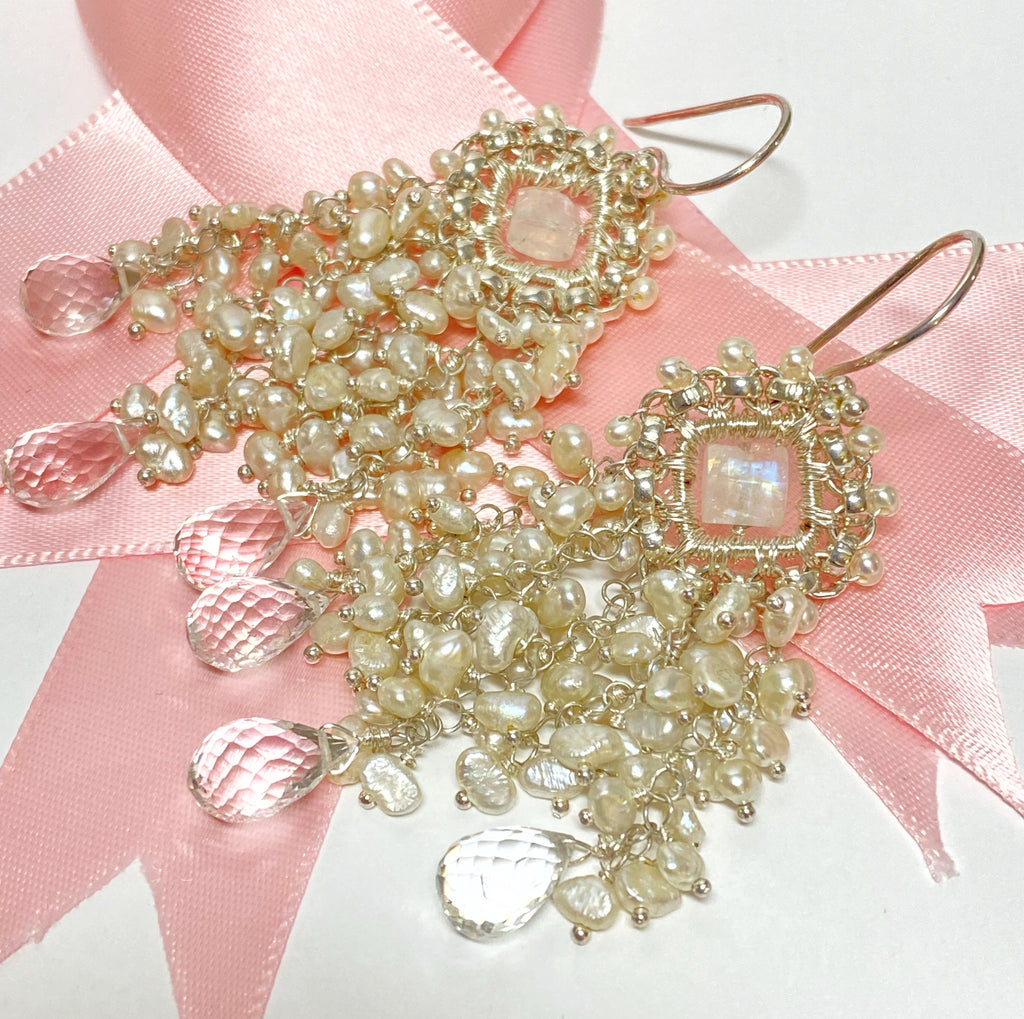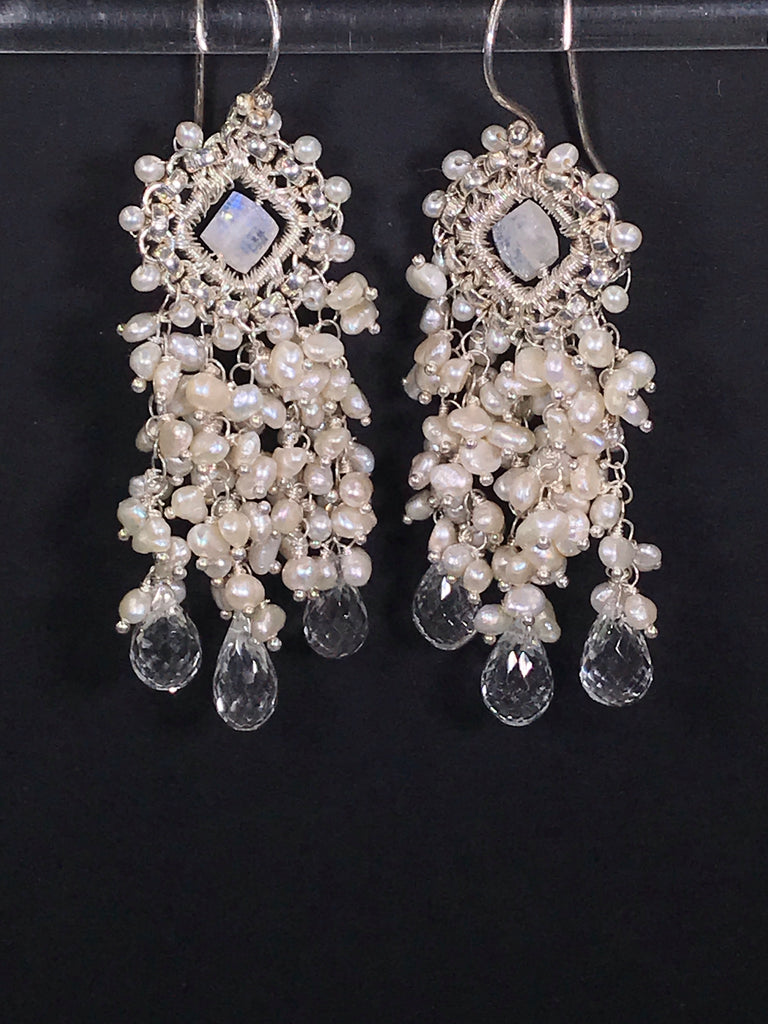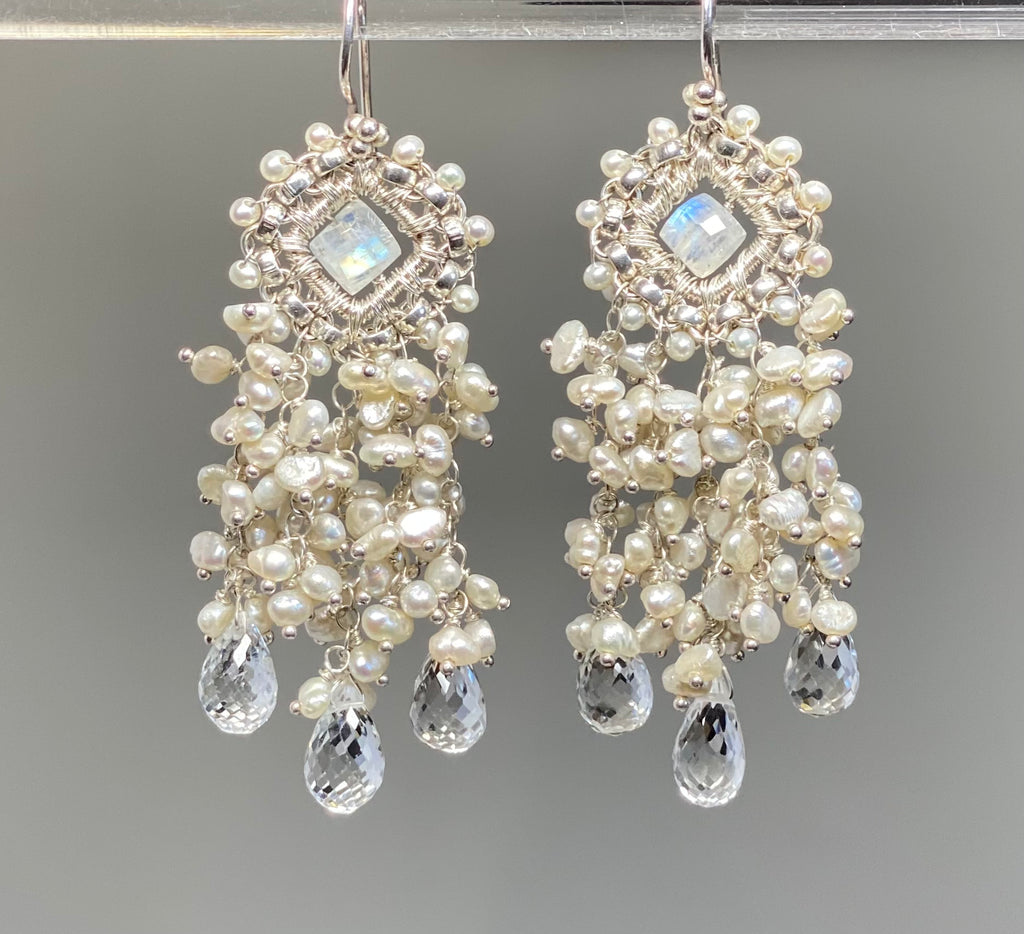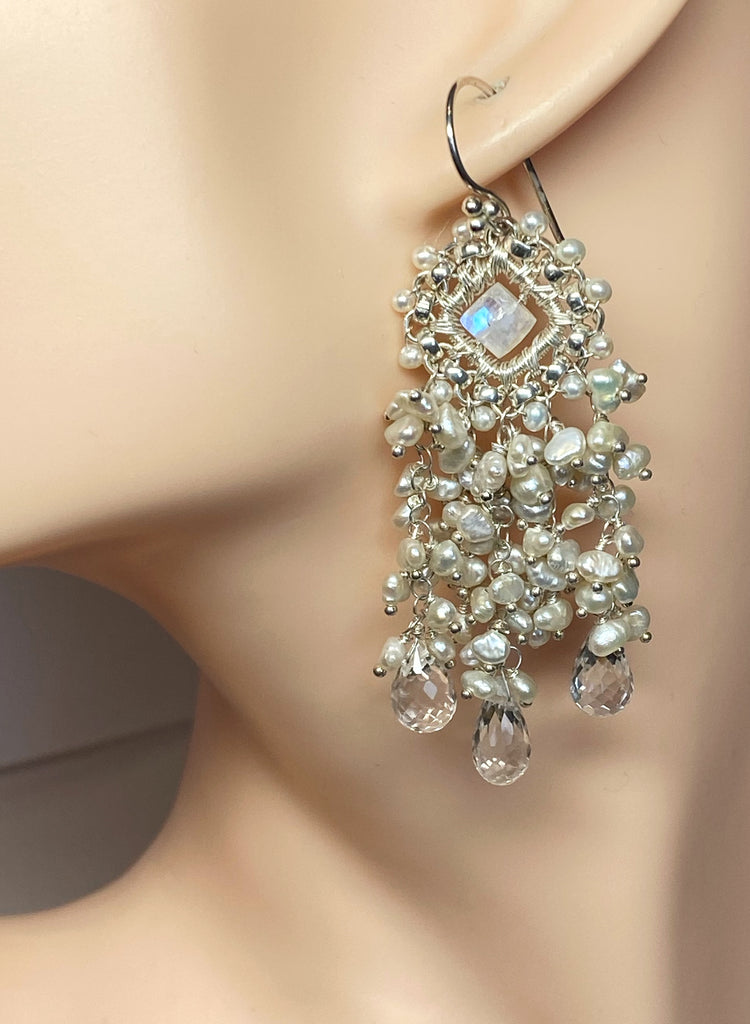 $495.00
$0.00
Moonstone and Pearl Chandelier Statement Bridal Wedding Earrings
rious clusters of wire wrapped moonstones and pearls dangle with white topaz to create these handmade, intricate, luxurious, chandelier bridal earrings.

Lavish clusters of luminous ivory freshwater pearls dangle on handmade fine silver ball headpins over sparkling, faceted teardrop briolettes of white topaz.

All of these dangle from sterling silver square forms, hand forged, that are tediously wire wrapped with yards and yards of fine silver wires, and are wire wrapped again with gleaming sterling chains using more thin fine silver wires, and they are wrapped a third time with teeny white freshwater seed pearls for a lacy effect on the edges.

The centers of the forms are then wired with beautifully faceted moonstone chicklets loaded with blue flash and glow. These earrings are very, very time consuming to create. Each pair is unique and one of a kind.

These luxurious earrings are fit for a bride to wear on her special day or if you have an occasion to need dazzlingly beautiful earrings. 

The cascading ivory pearls have a wonderful luminous soft glow complimented by the sparkling topaz briolettes, and again contrasting with the lacy chains, delicate pearls and moonstones above.

I can add colored gemstones and, or tiny swarovski crystals to the mix as well, just inquire.

Last photo shows a very similar pair earrings I created worn by an actual bride on her wedding day. 

These earrings dangle from fancy sterling silver French ear wires for a total length of 2 5/8 inches long (with ear wires).