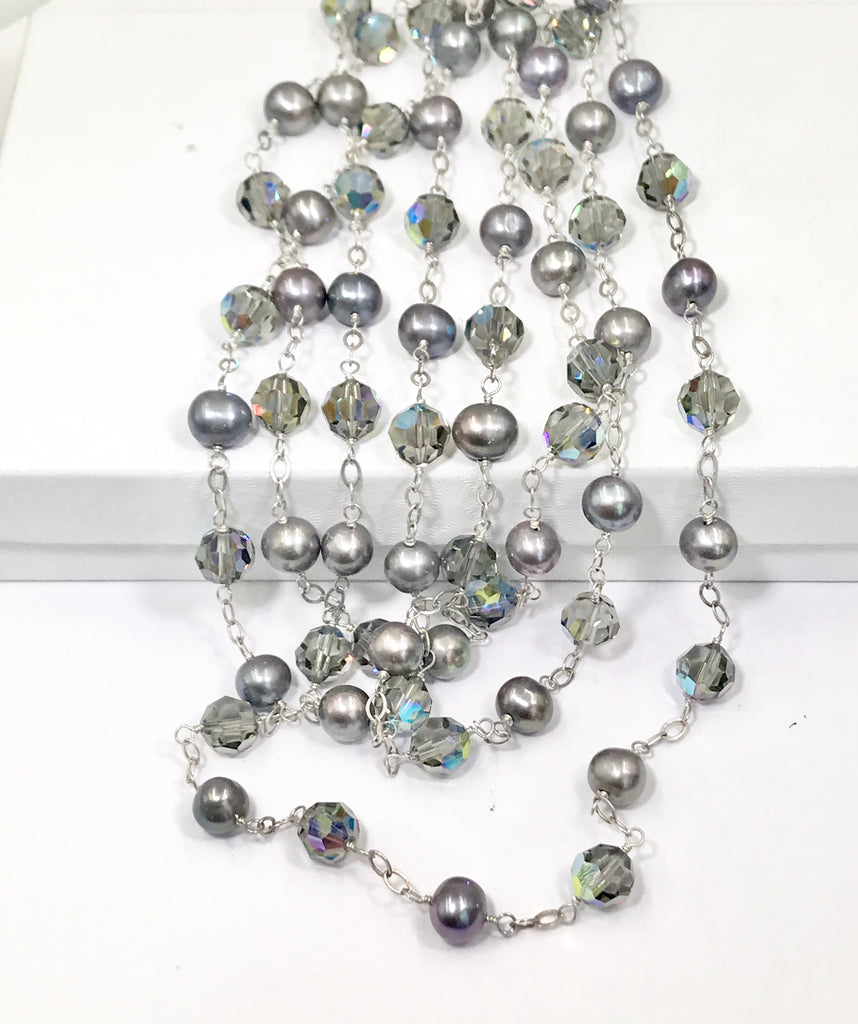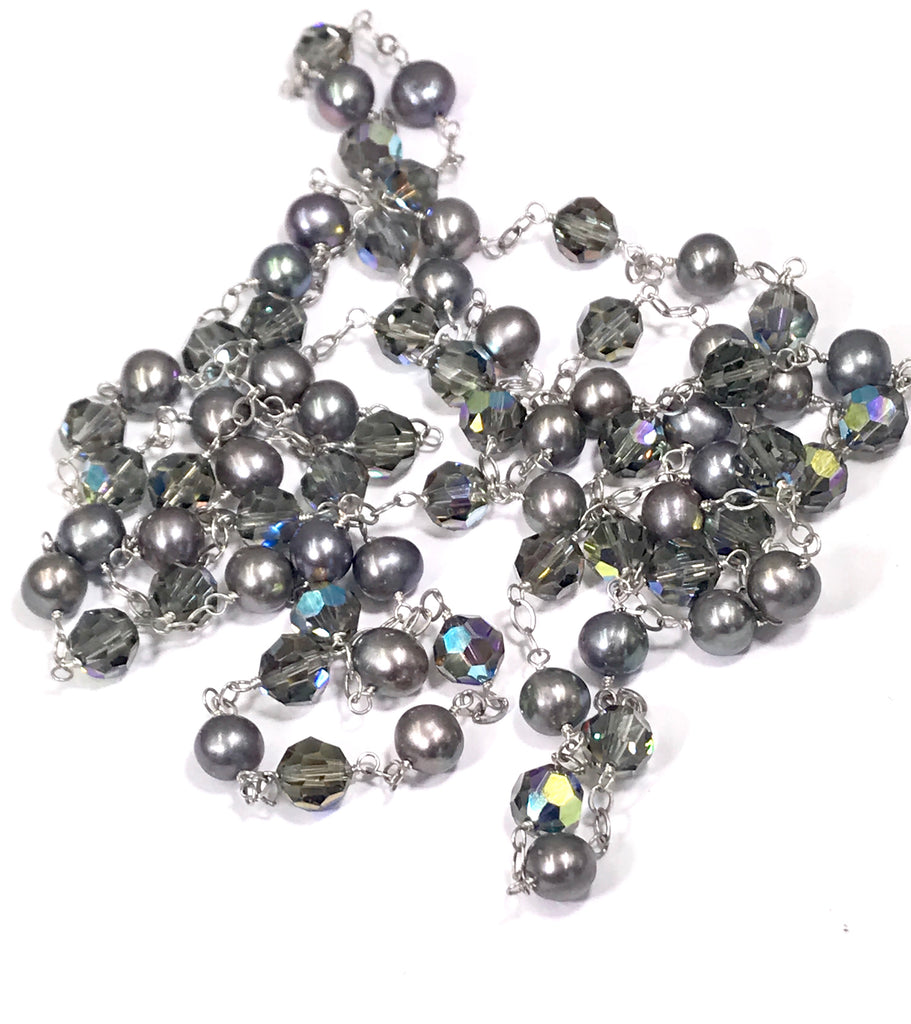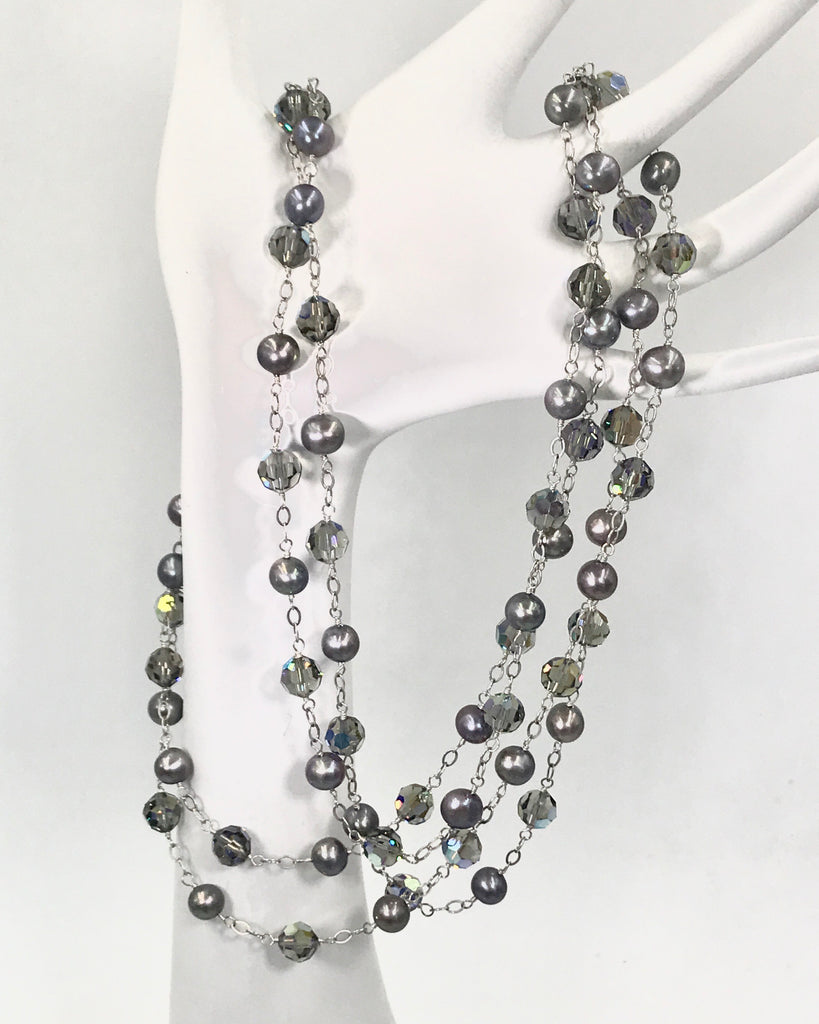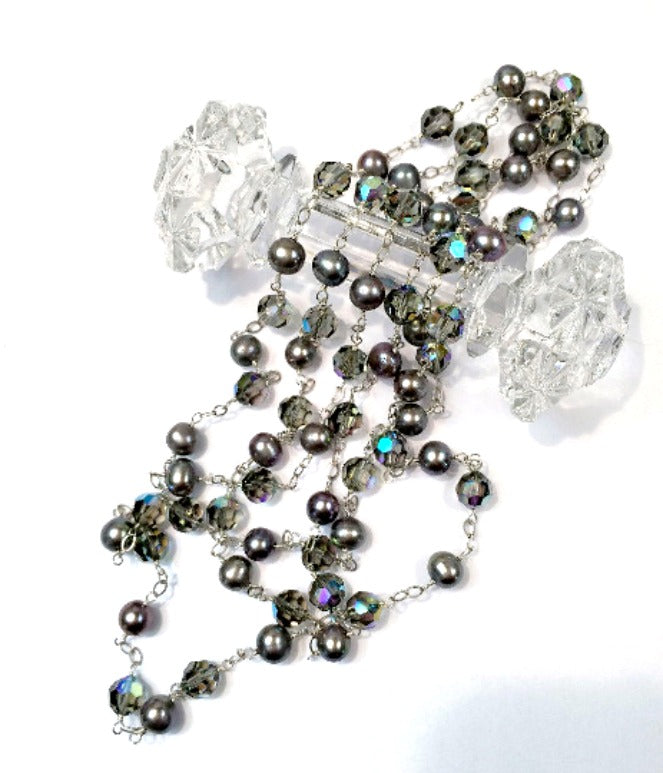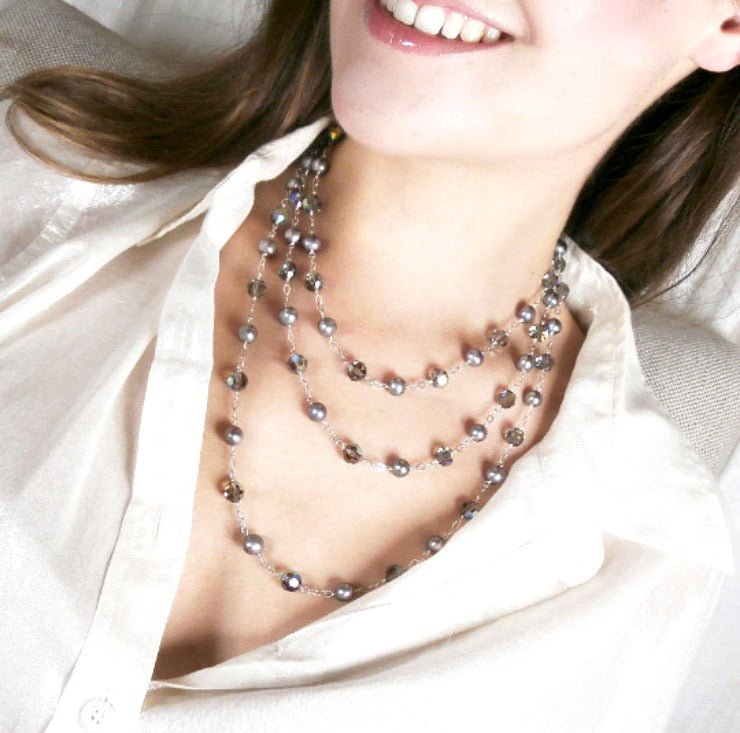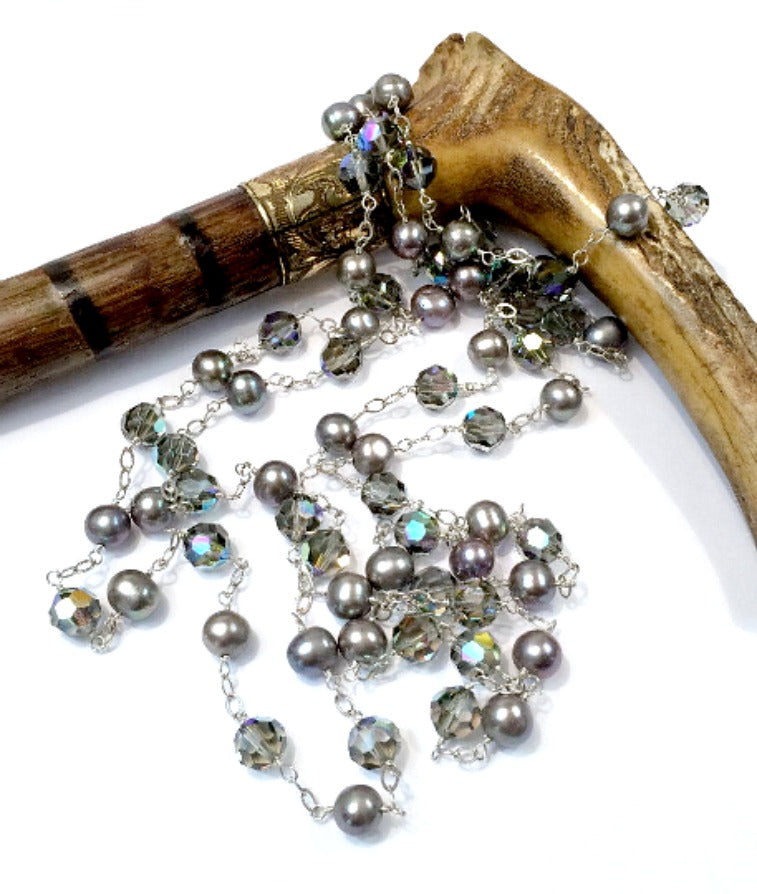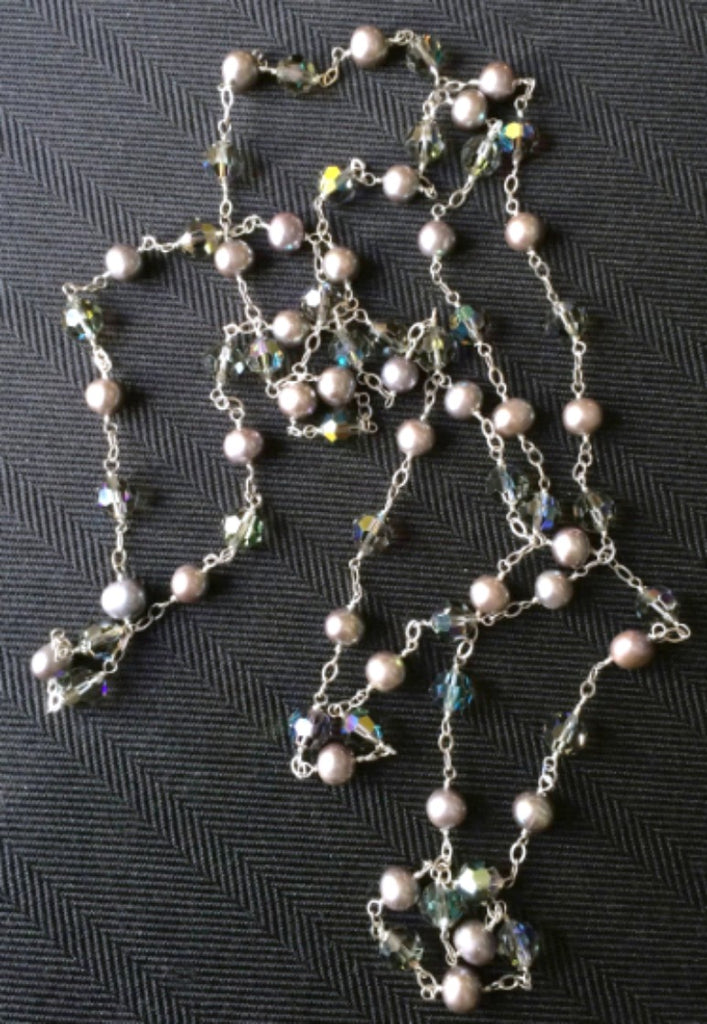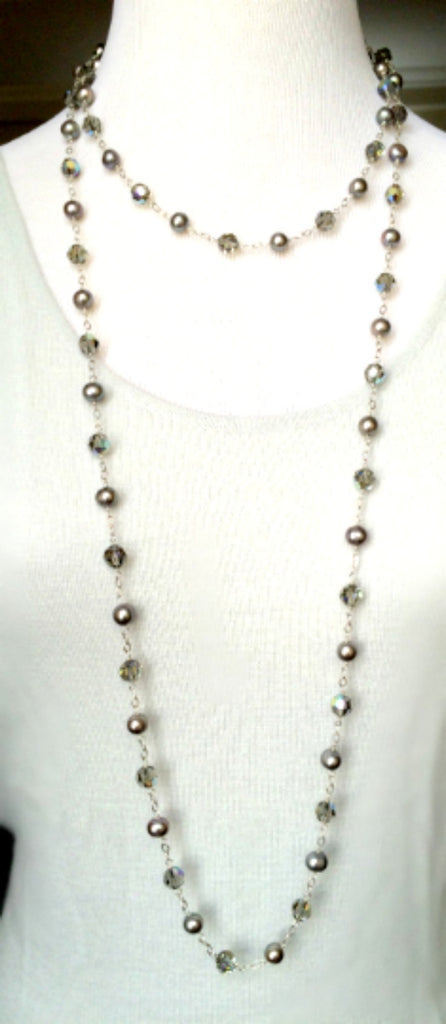 $275.00
$0.00
Long Grey Pearl Swarovski Crystal Sautoir Necklace
Long Pearl Crystal Necklace Handmade Pearl Swarovski Sautoir Necklace Wire Wrap Grey Swarovski Crystal Pearl Black Diamond Swarovski Necklace


Silver grey freshwater pearls and sparkling grey swarovski crystals are wire wrapped with sterling silver wires and chains to create this long, elegant, Gatsby style sautoir necklace.

Beautiful silvery grey pearls wire wrapped with sterling silver wire link to oval sterling silver chain links to connect to black diamond Swarovski 8mm round faceted crystals, similarly mounted, to create one continuous length necklace that is 58 inches of pure glamour.

It can be worn single, doubled or tripled around the neck - or even wrapped around the wrist as a bracelet. Frequently, it is worn closely around the neck once with the rest left to dangle seductively long.

Very pretty and always a classic with its dazzling, mesmerizing sparkle. Layer it with another necklace for more intrigue......