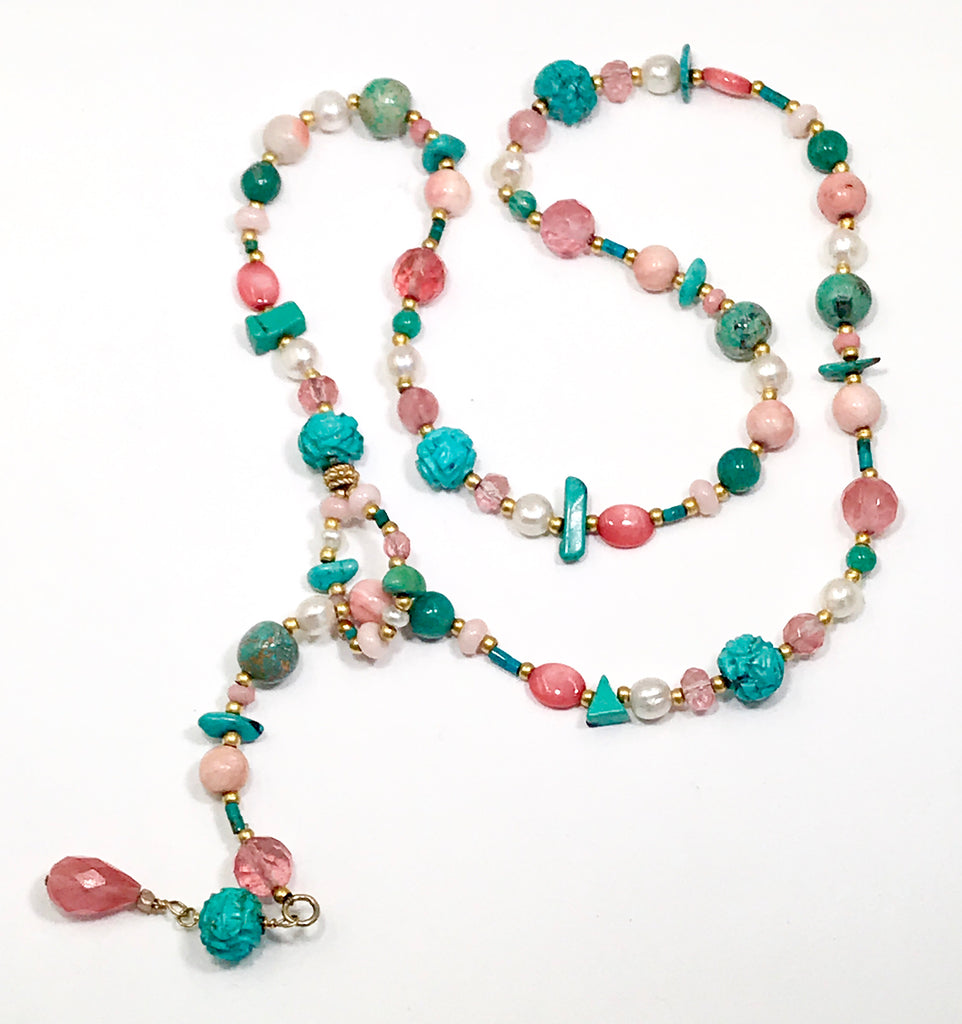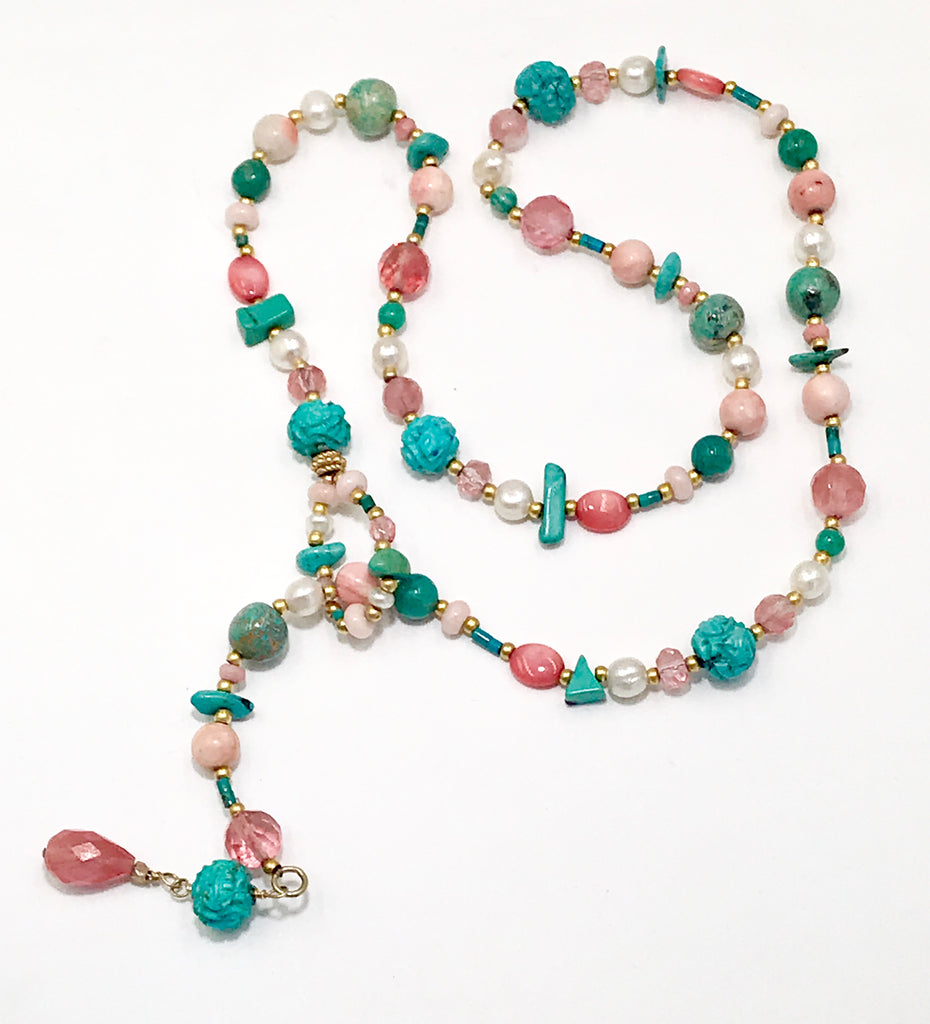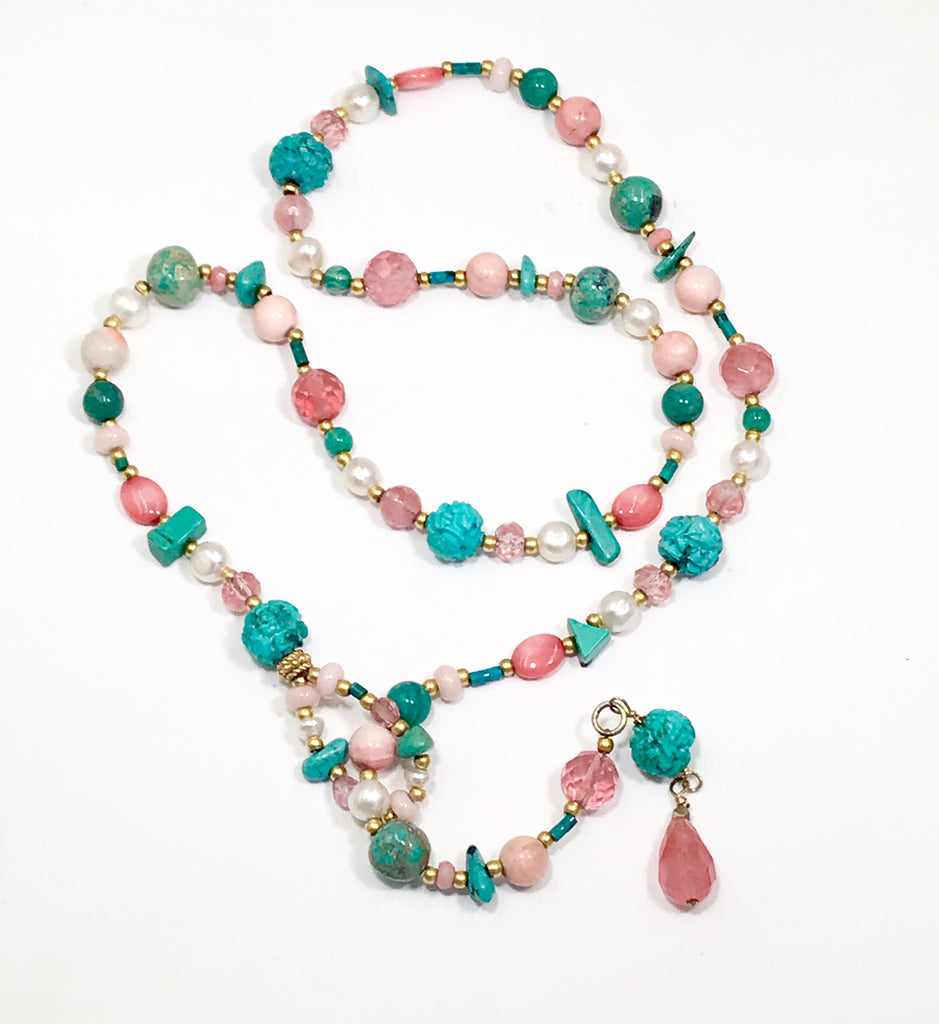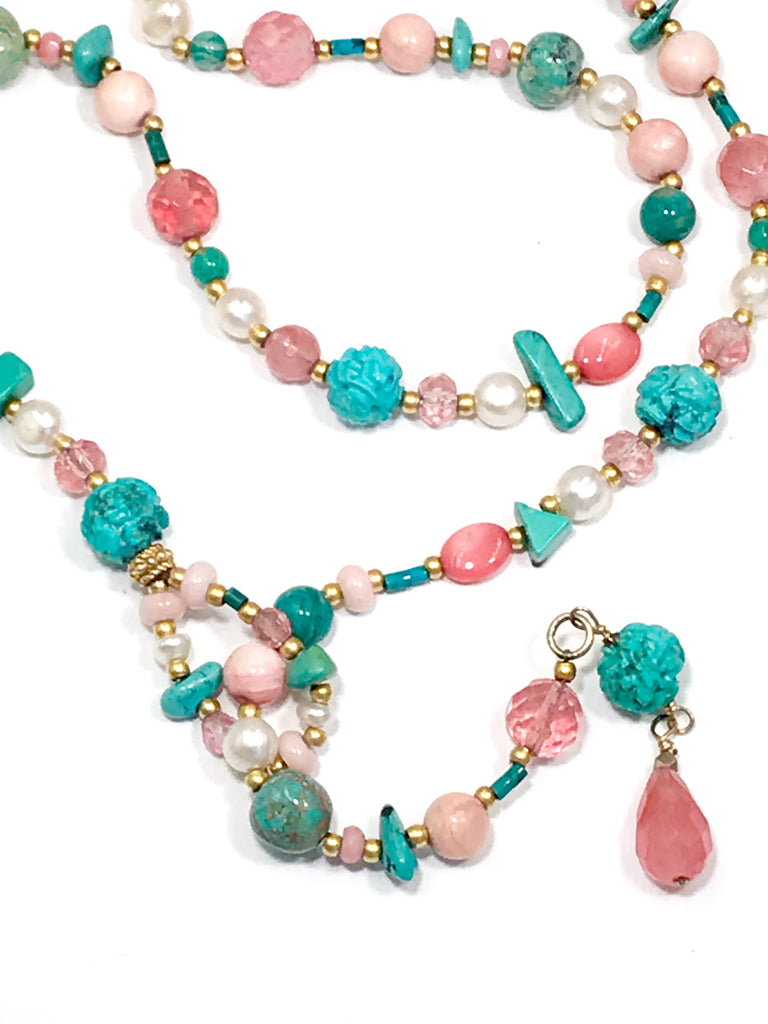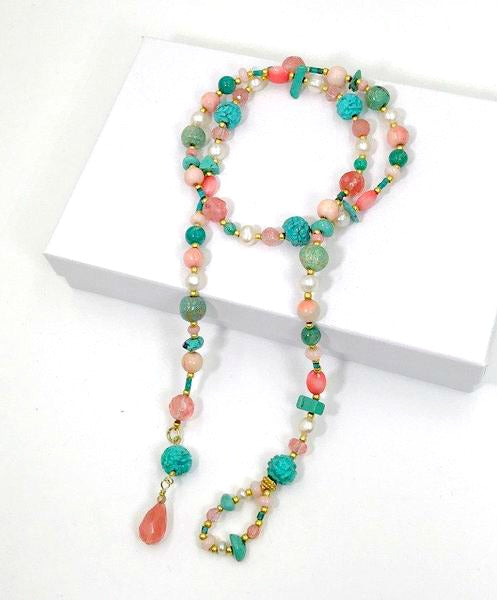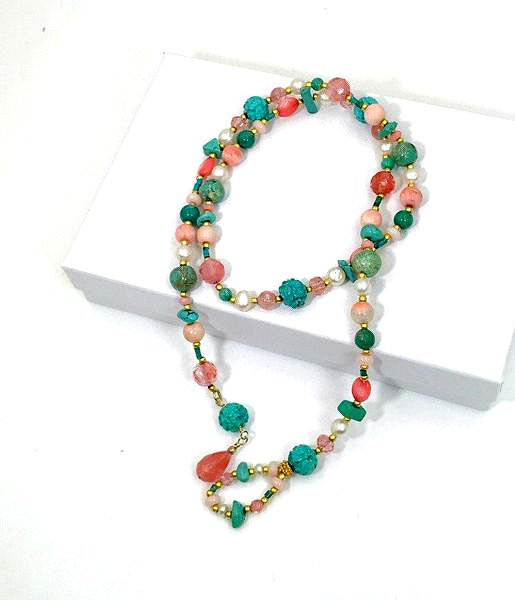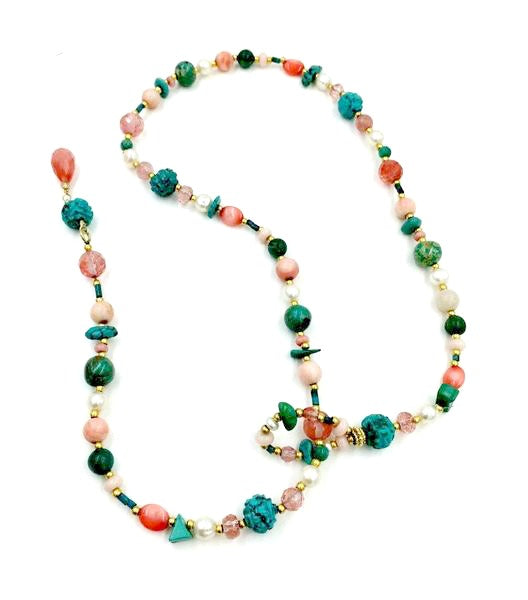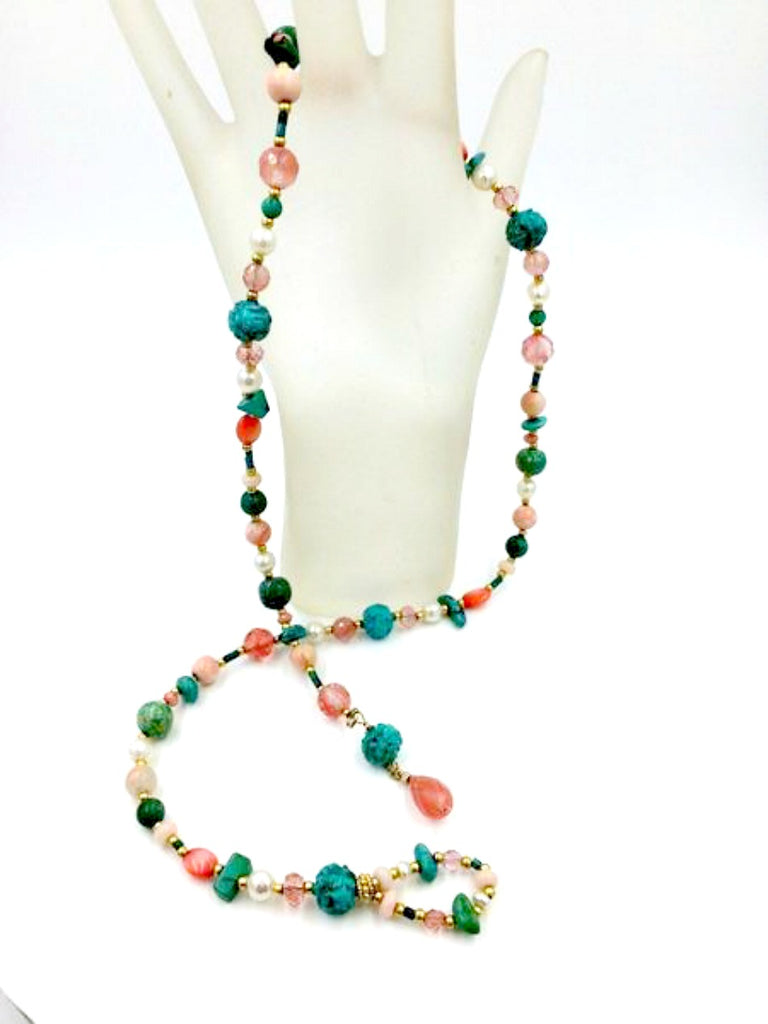 $178.00
$0.00
Lariat and Turquoise Coral Boho Necklace
Carved turquoise rounds mix with pearls, pink coral rounds, cherry quartz and more mixed shapes of turquoise beads to create this unique, lariat necklace.

Accents of gold beads accent these soft summery colors.
Comfortable, and very easy to wear, the cherry quartz teardrop just slips through the beaded loop to dangle.
Lariat measures 23 inches long. Dangle measures measures 1 1/4 inches long.
Unique, unusual, beautiful necklace that is a wonderful conversation piece as well.