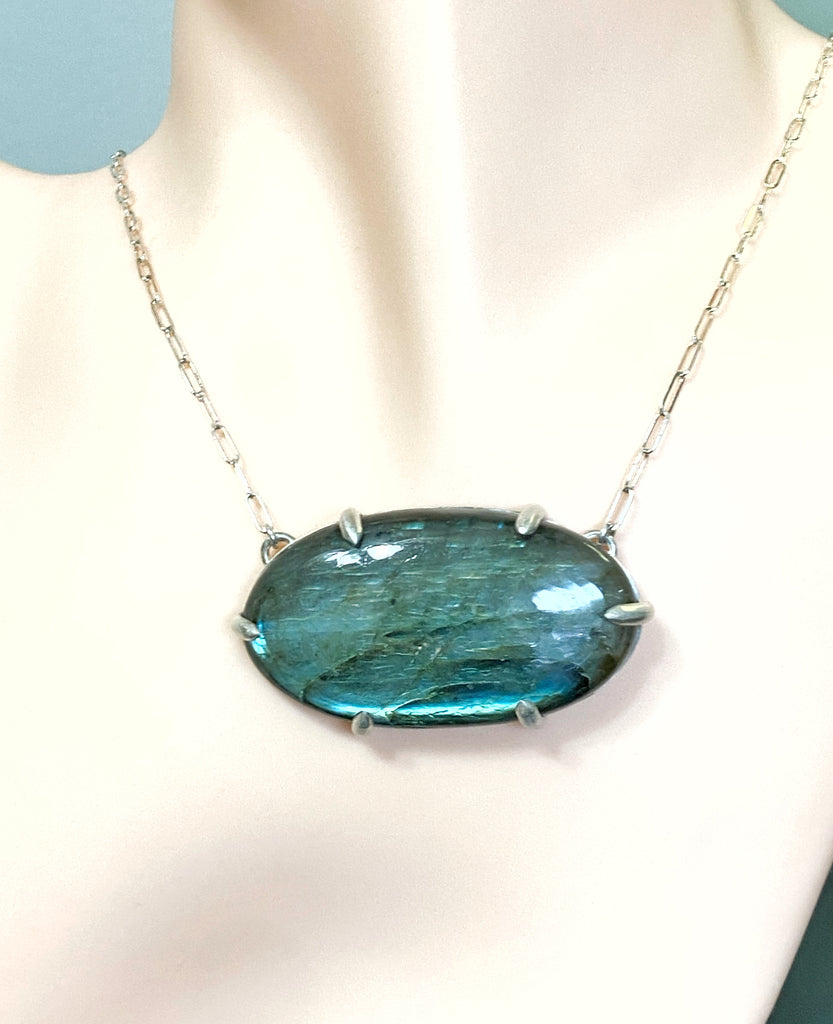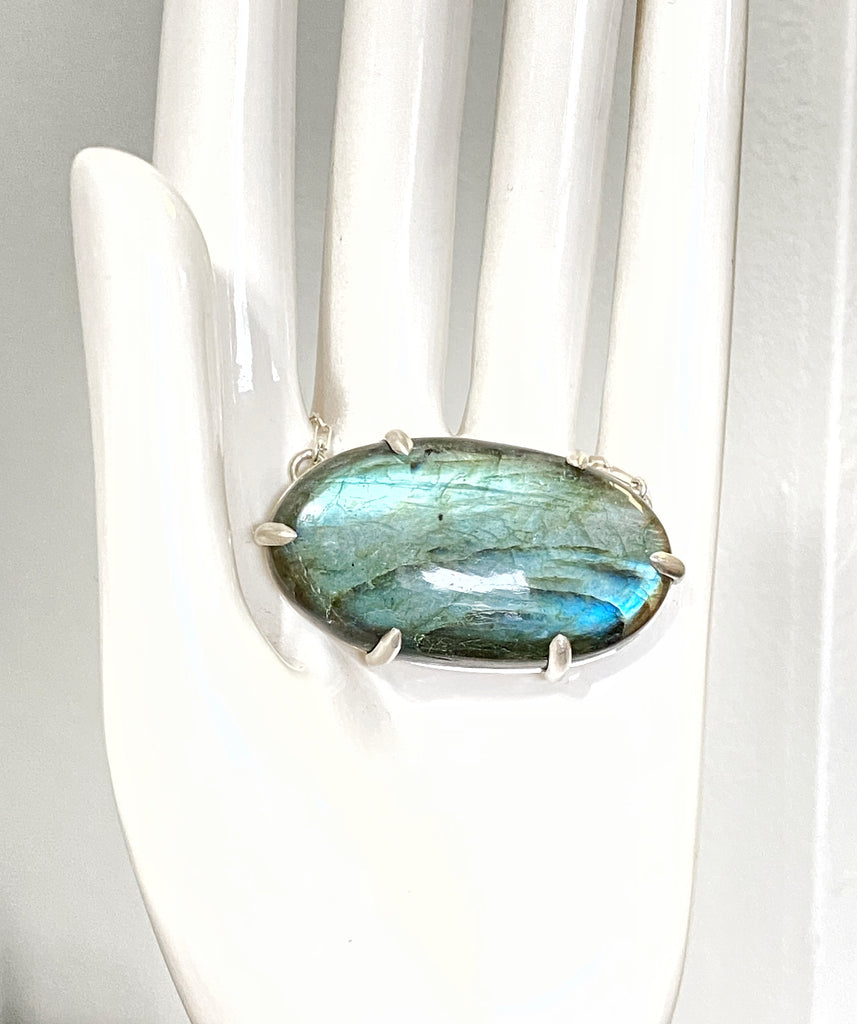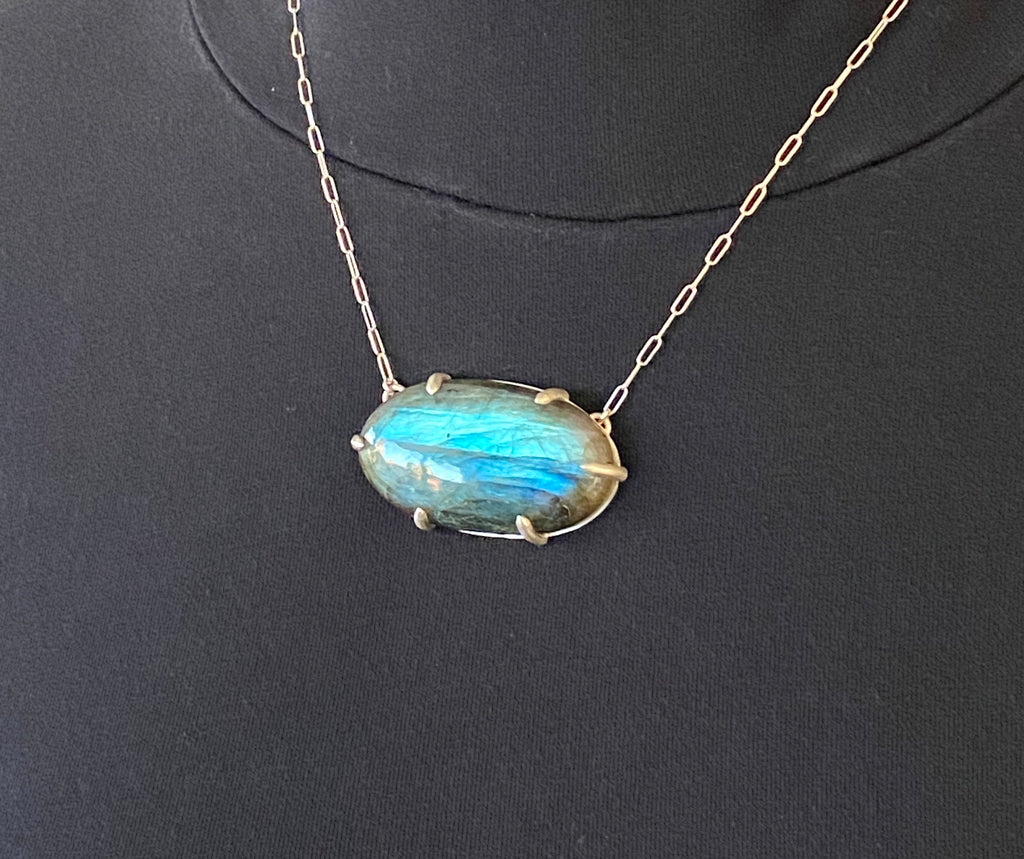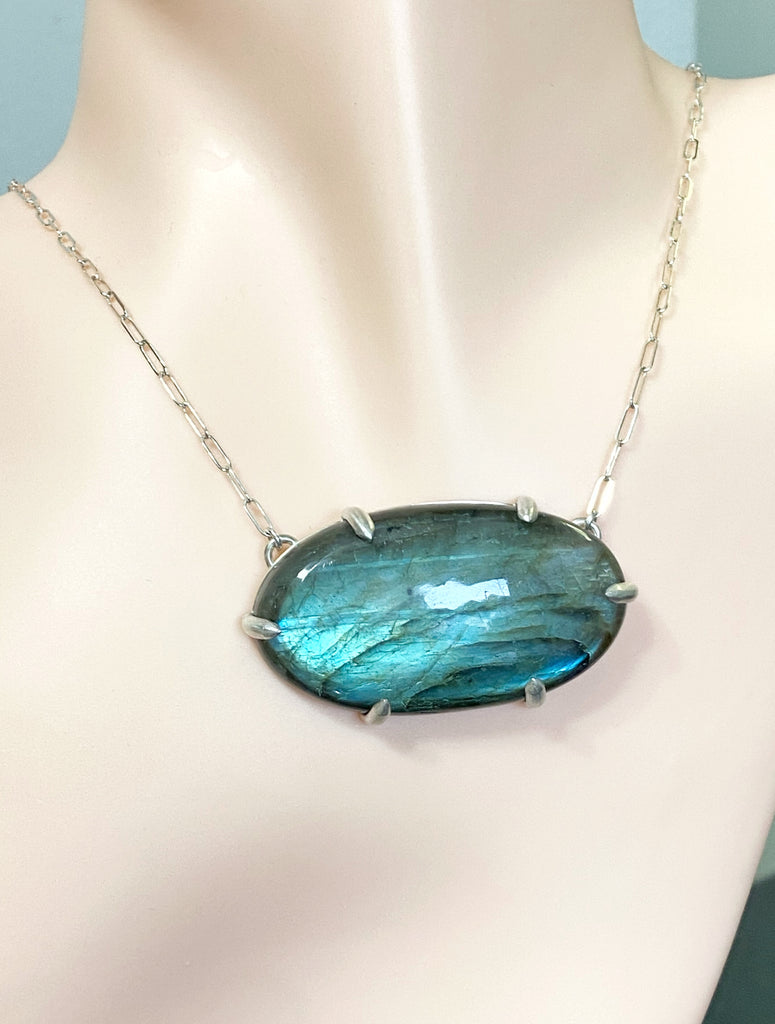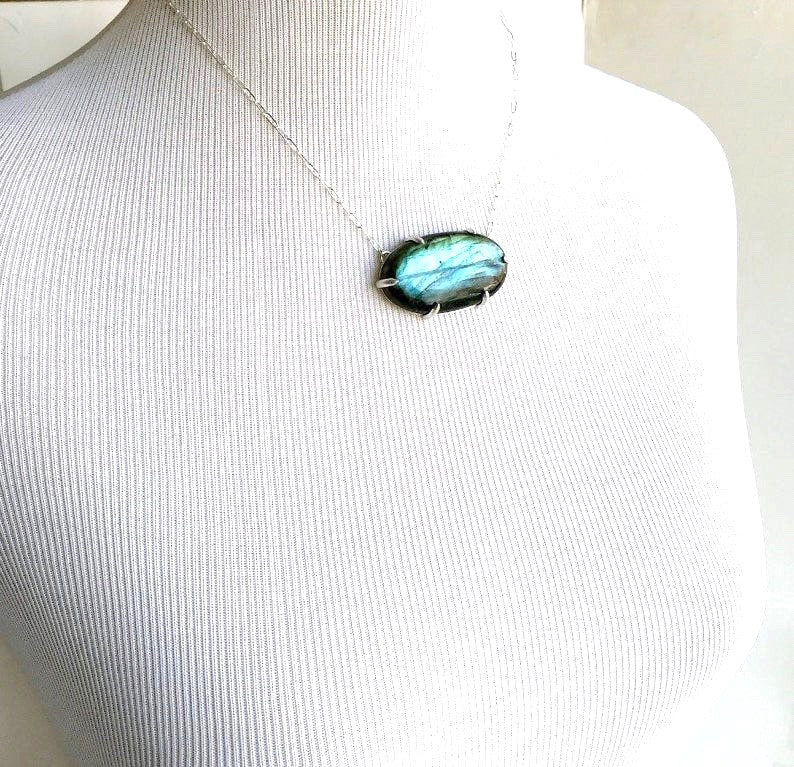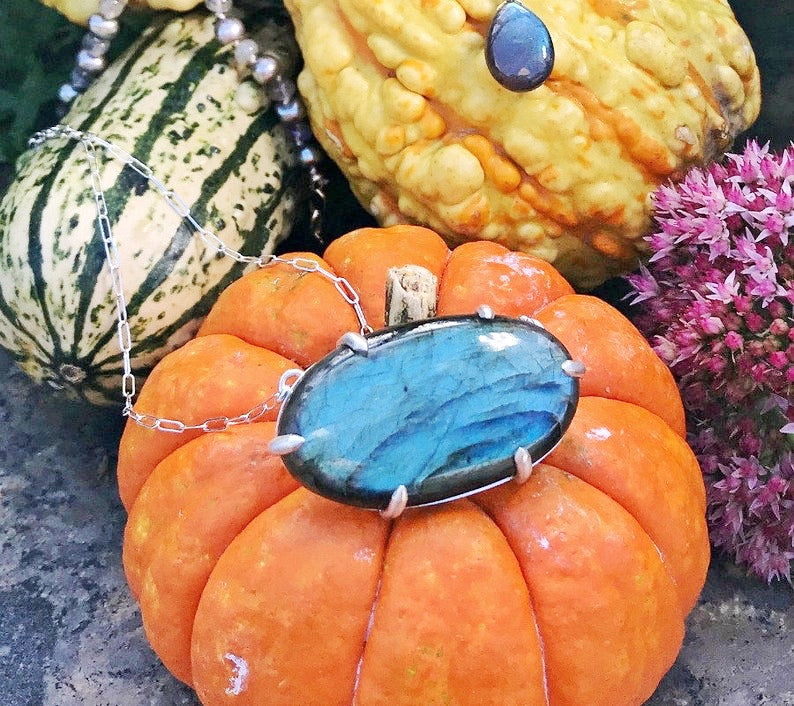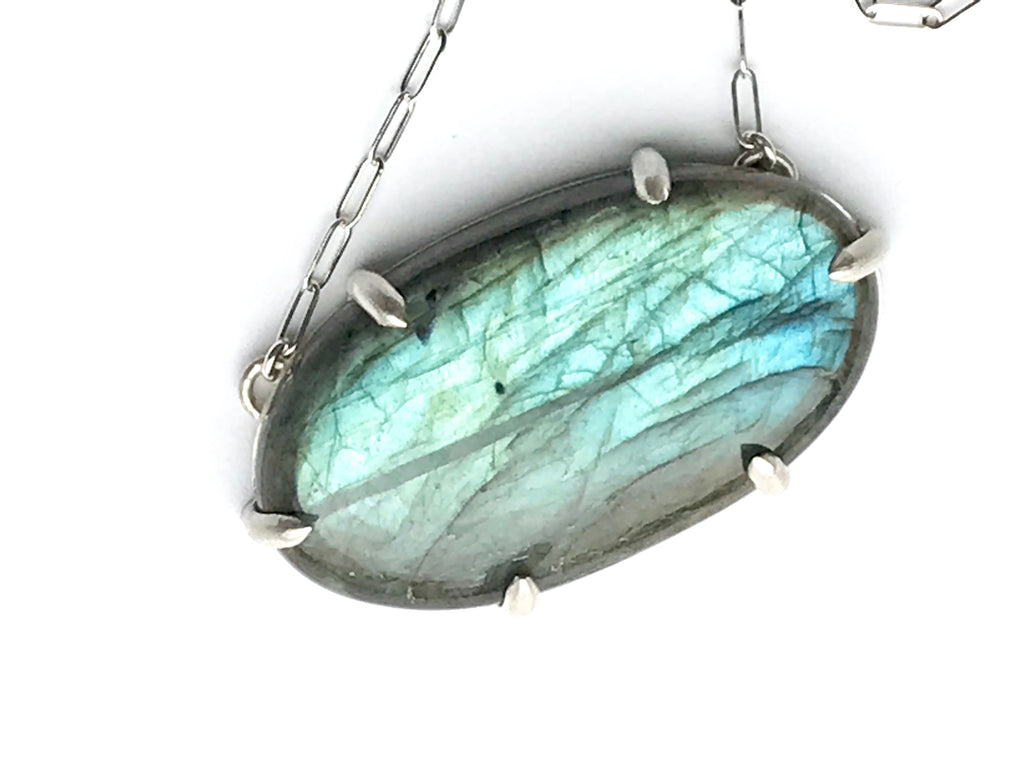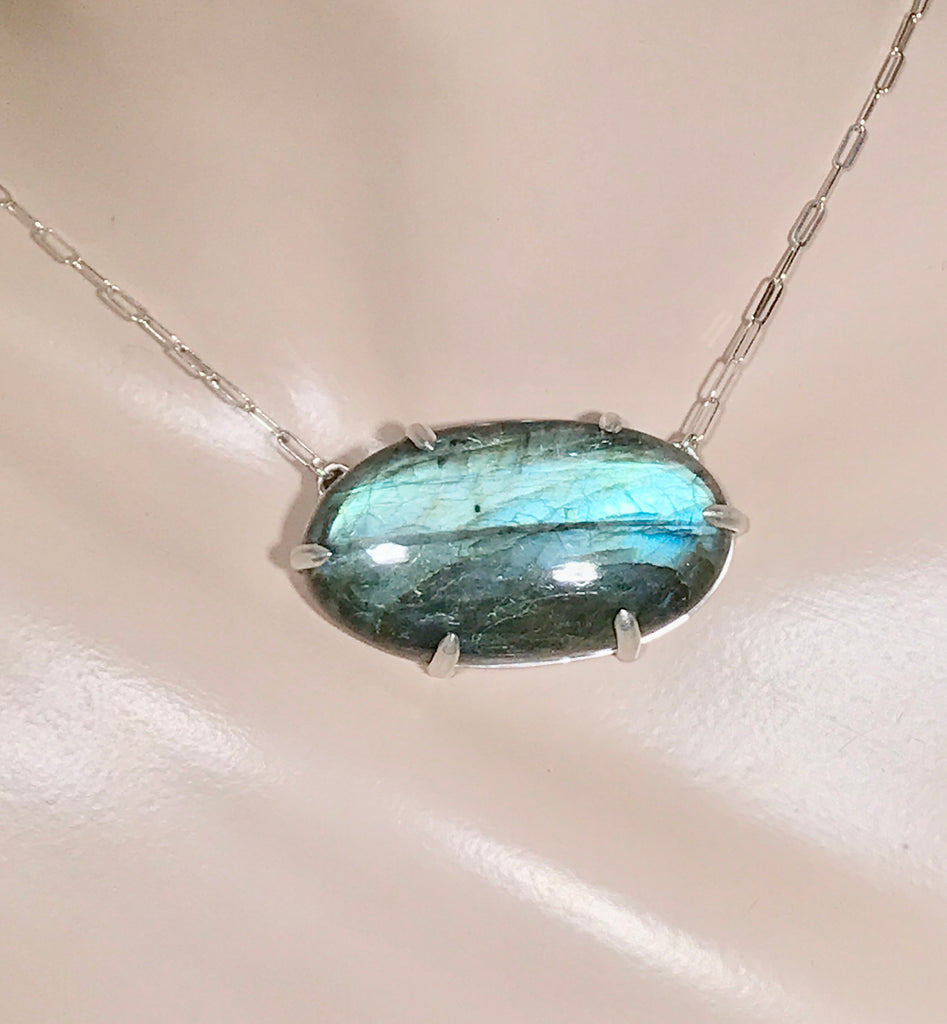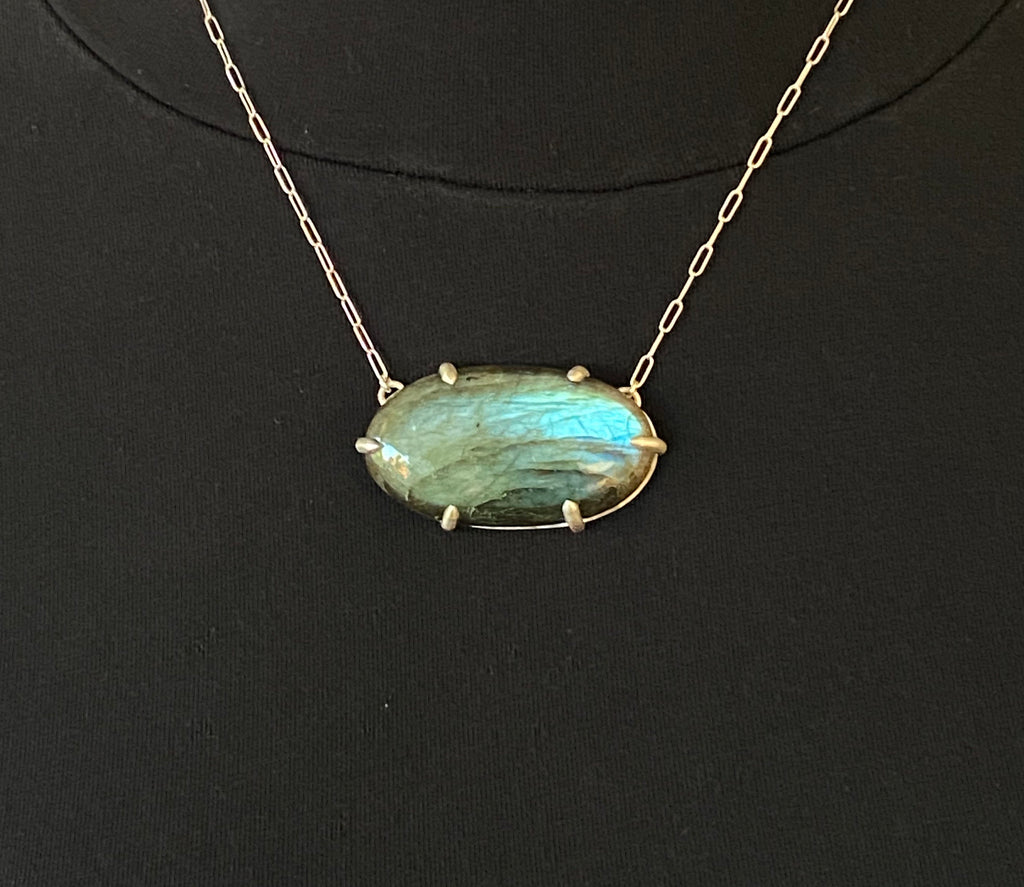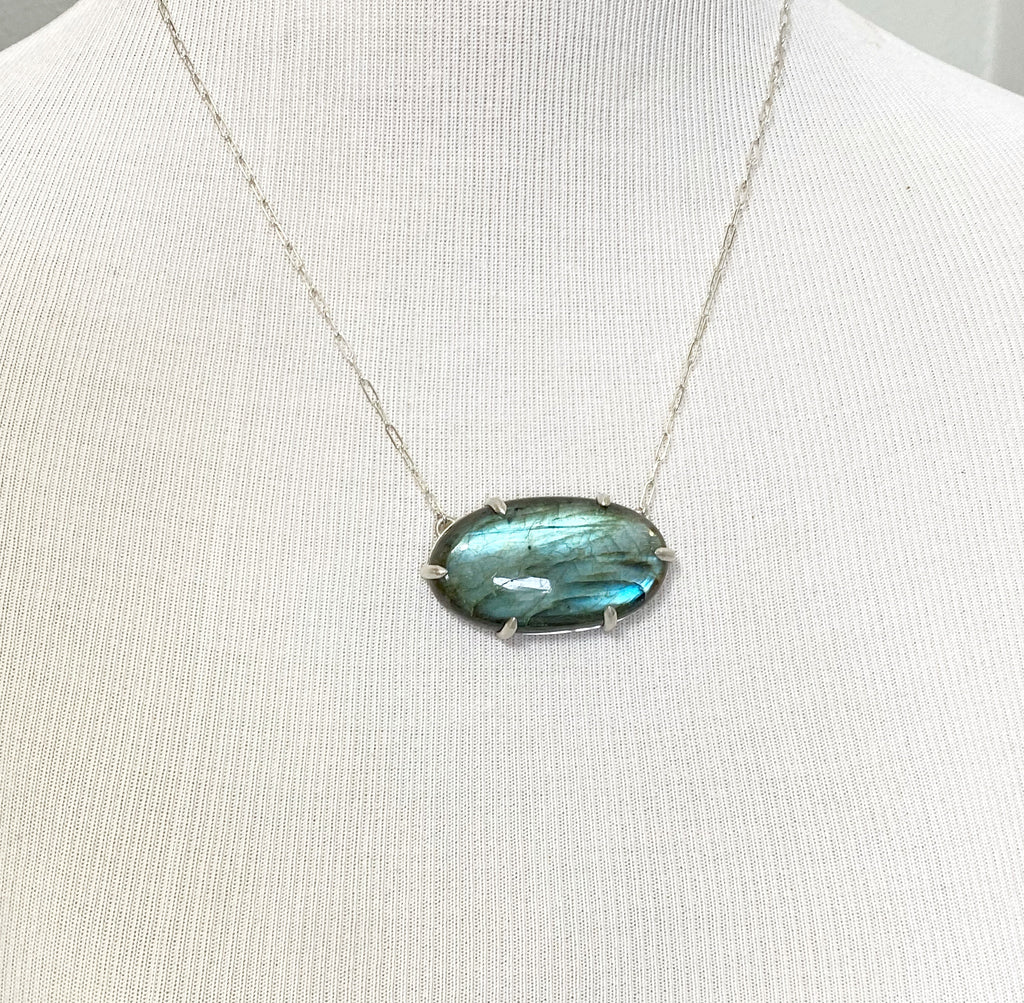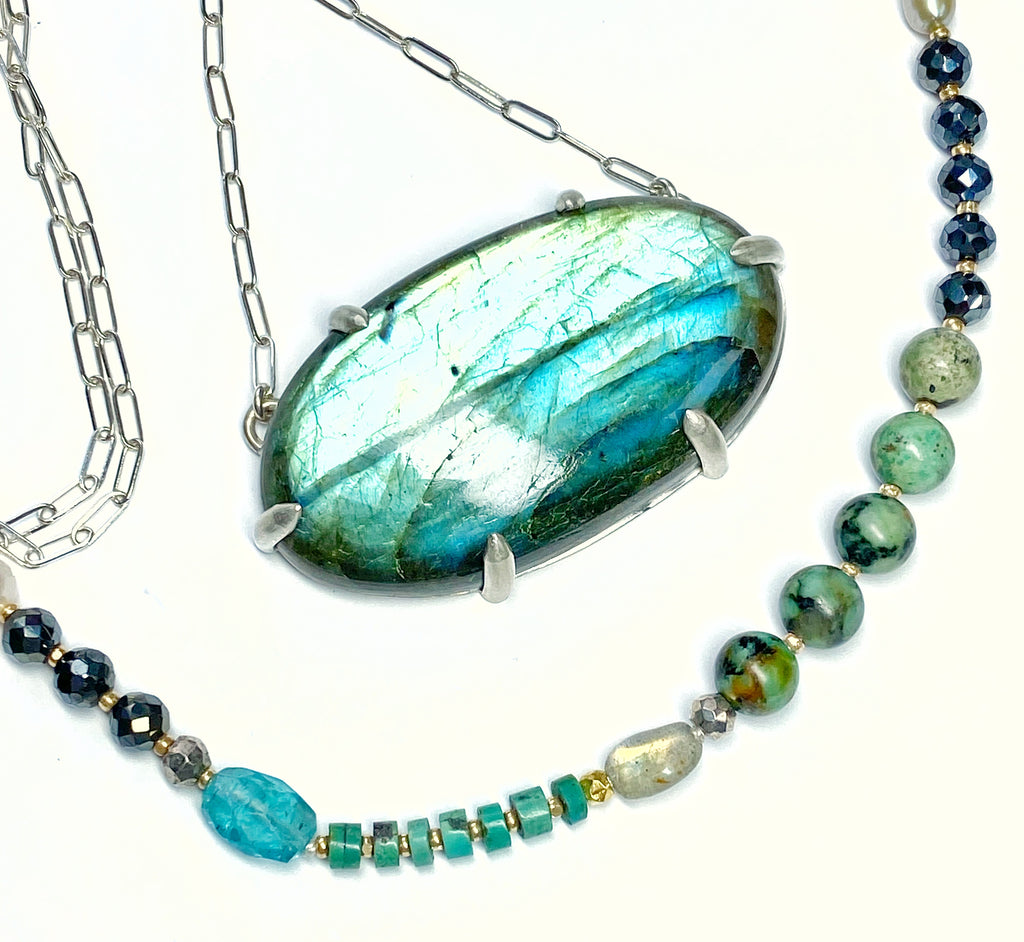 $195.00
$0.00
Labradorite Pendant Sterling Silver Necklace
A large, smooth oval labradorite cabochon stone is set on sterling silver backplate with brushed sterling silver pointy prongs.
All handmade, these prongs were all carefully shaped and filed by hand to create this distinctive look.  
I selected this stunning labradorite stone for its strong, mesmerizing blue green flash that will have eyes staring at your neck!  Great for wearing year round on bare neck or over sweaters and tops.
Pendant measures about 1 3/4 inches wide by just under an inch high.  The pendant suspends on a rectangular link sterling silver chain that adjusts in length from 18 to 20 inches long.  
Great gift for a lover of labradorite!  Don't forget to view the video on image 2.