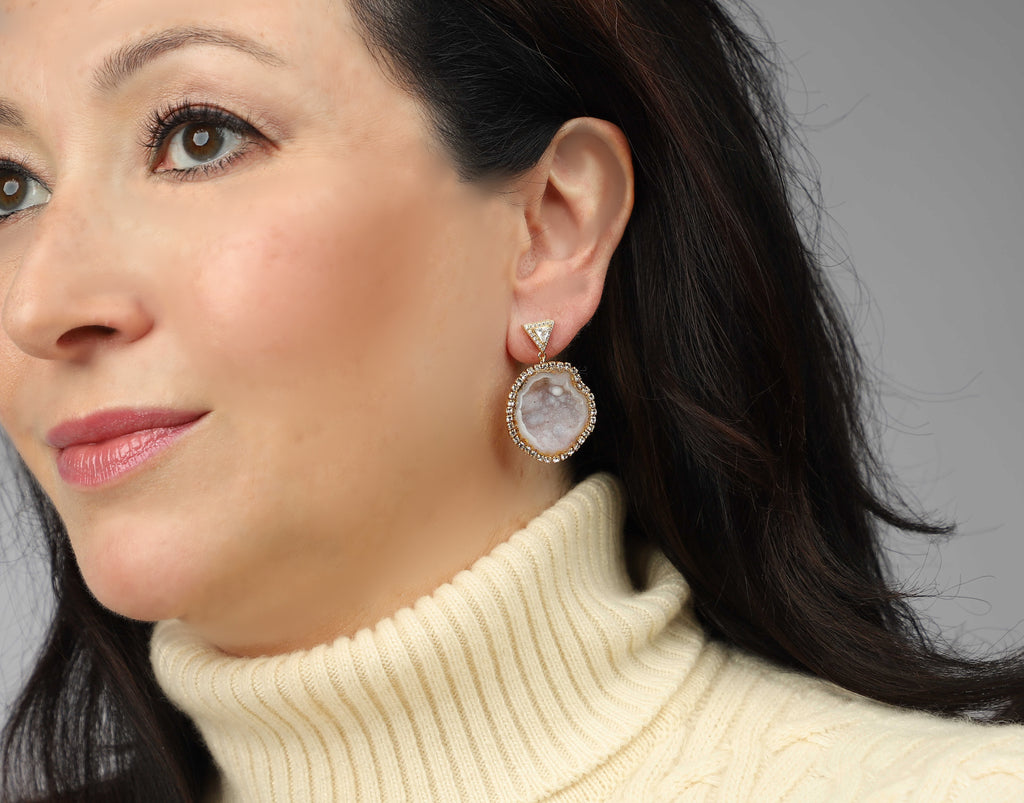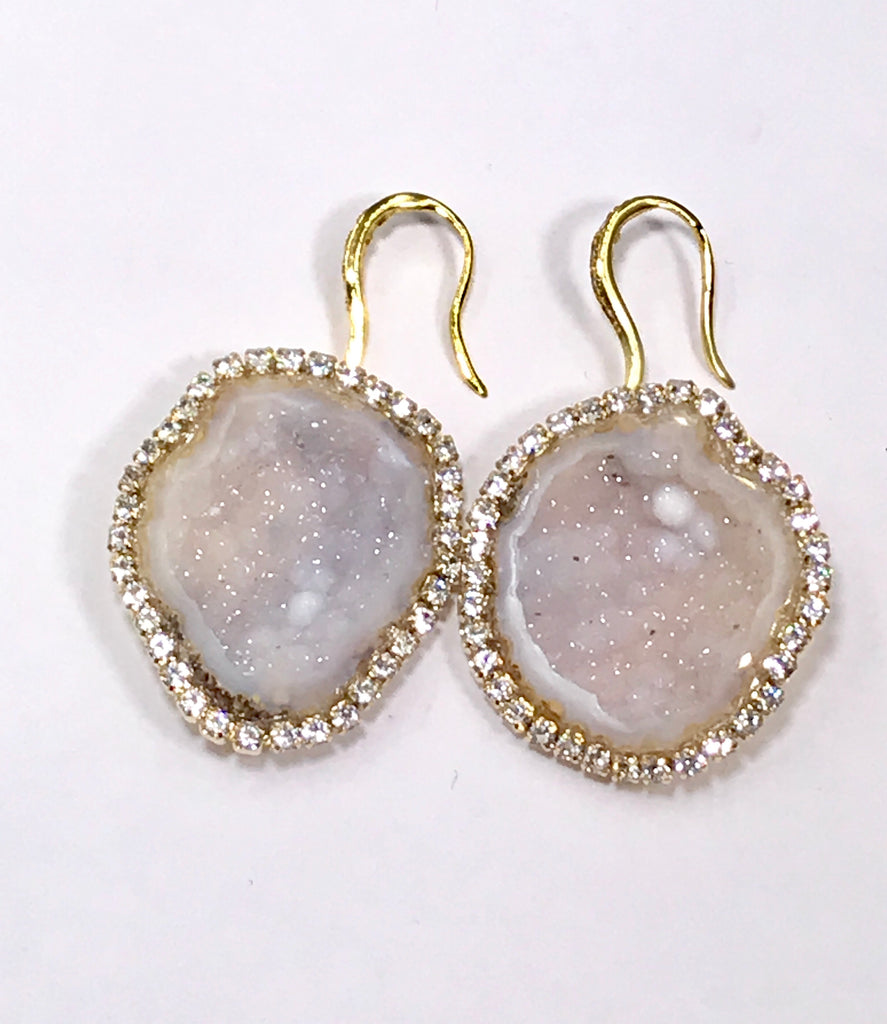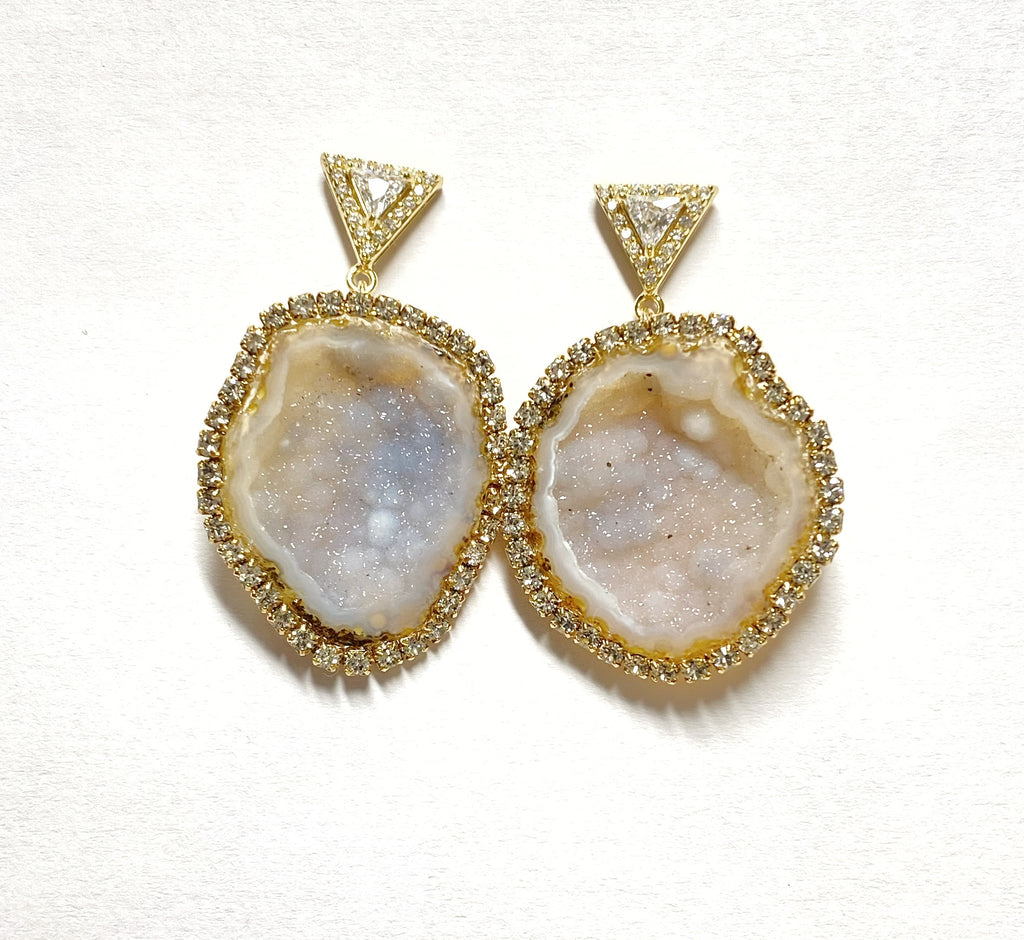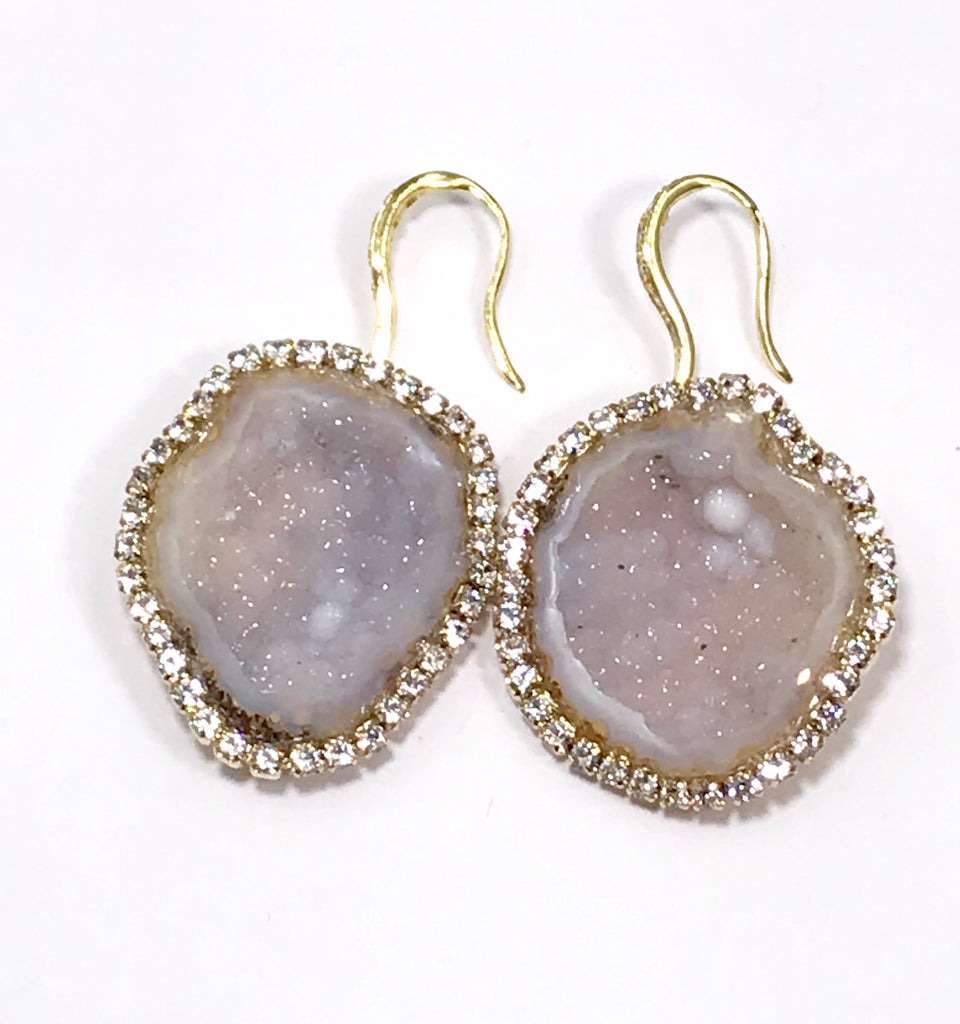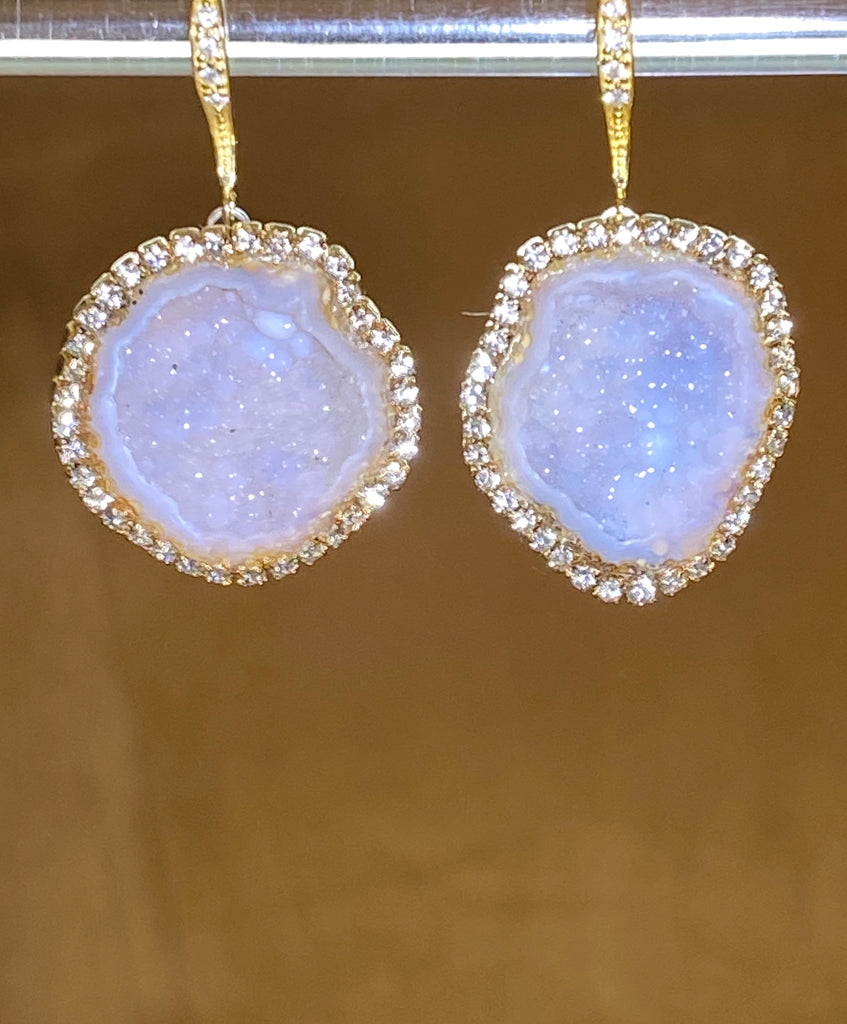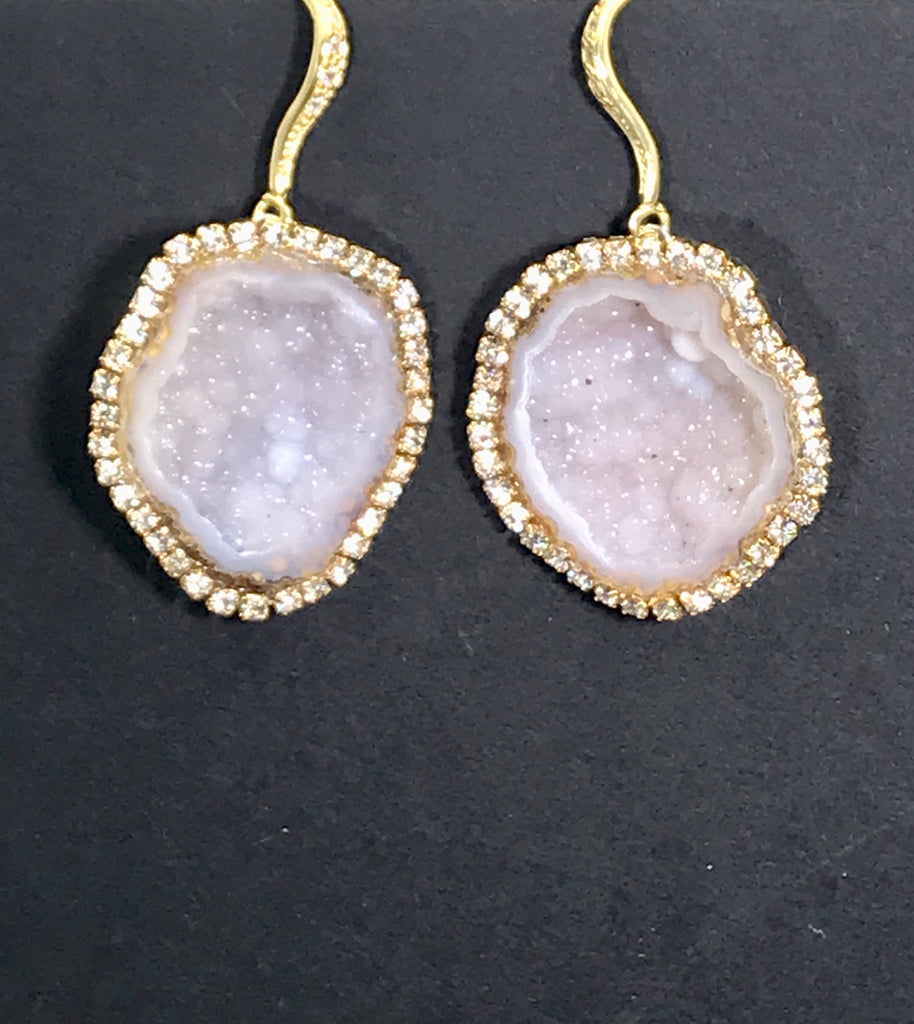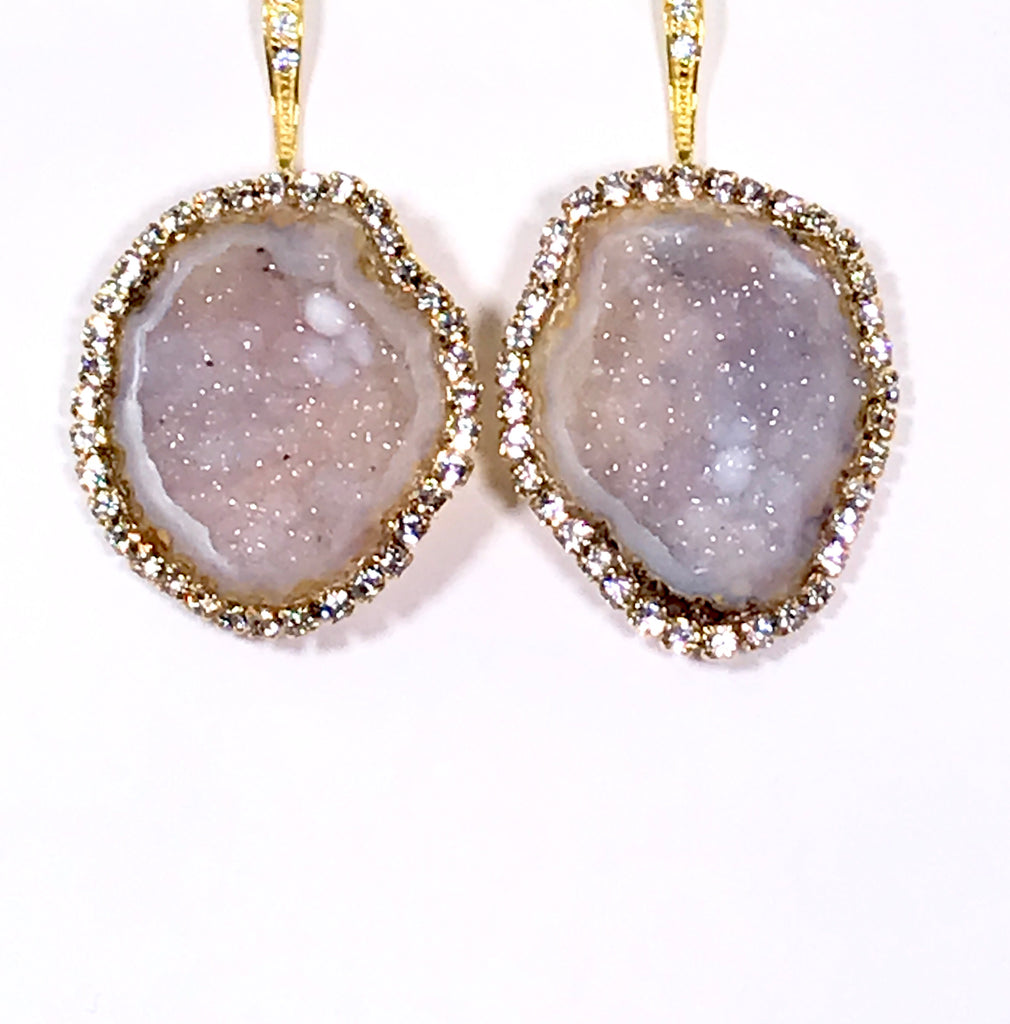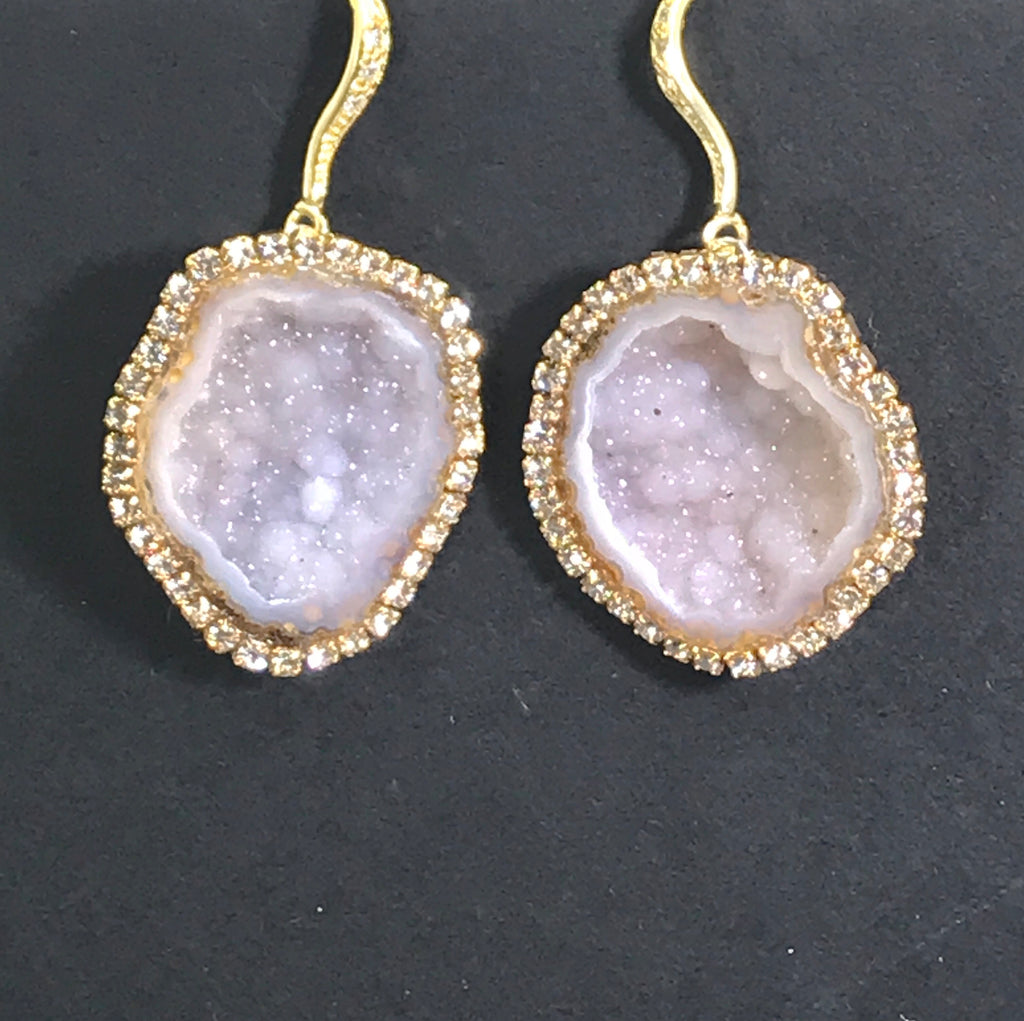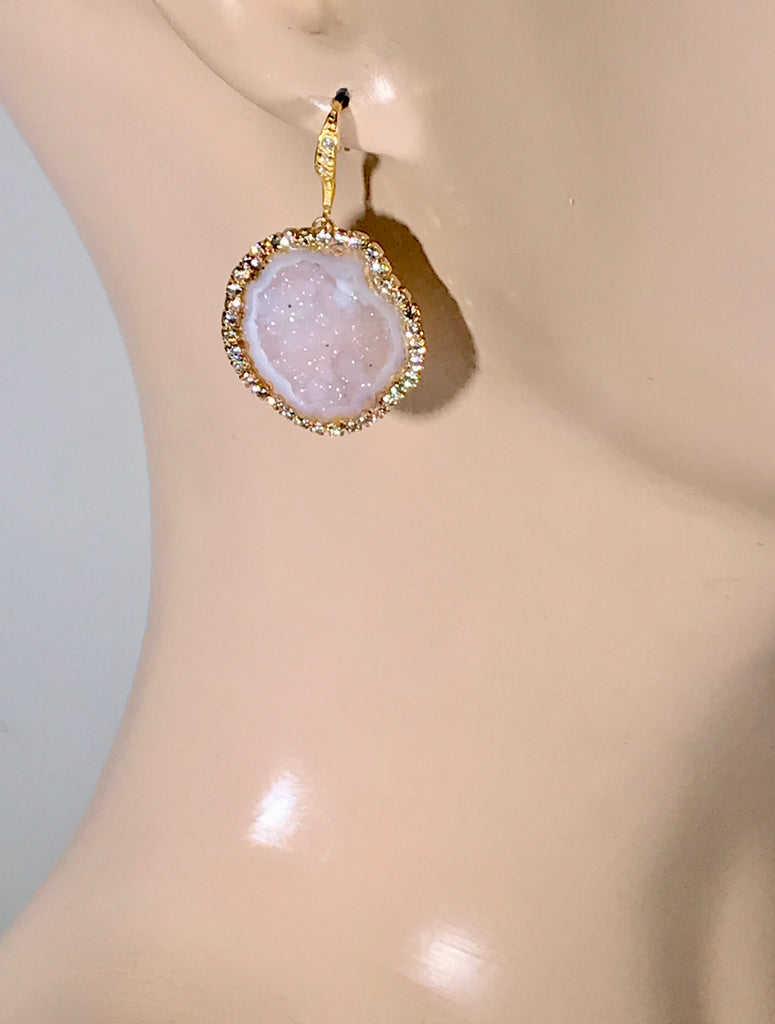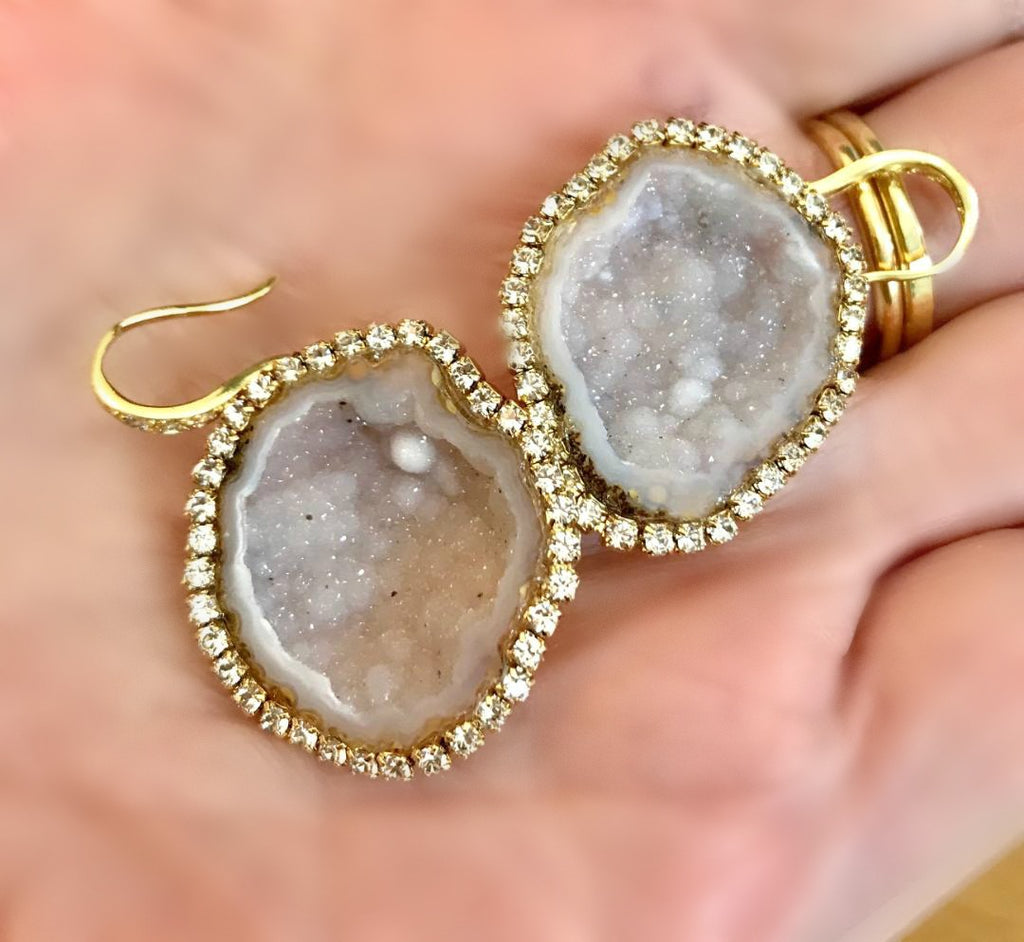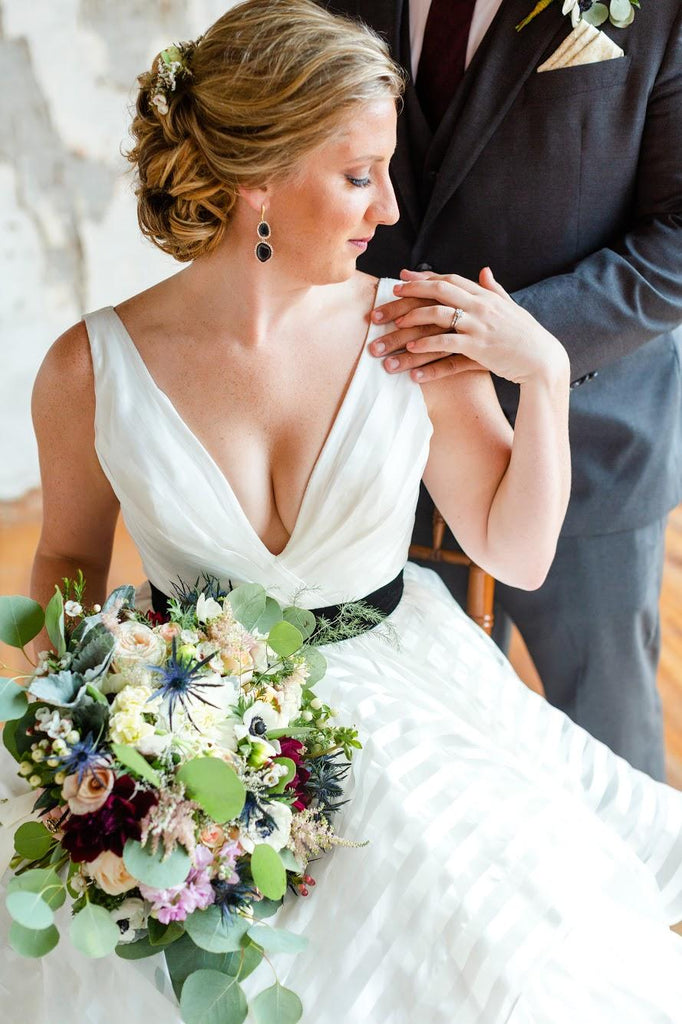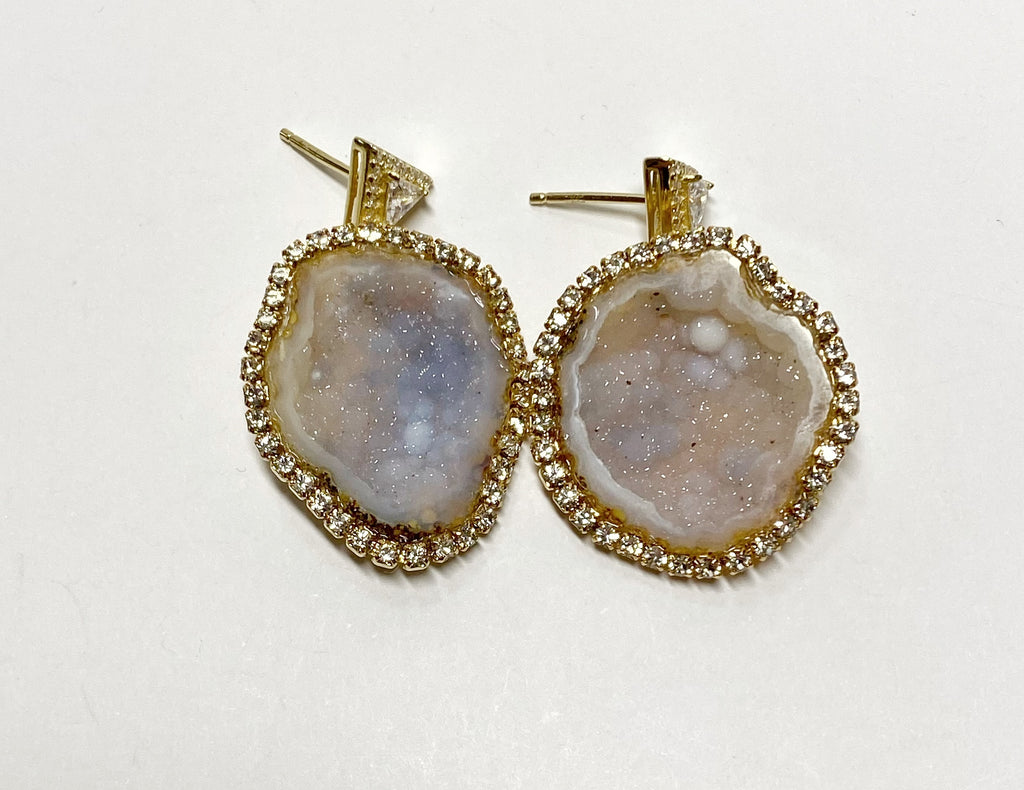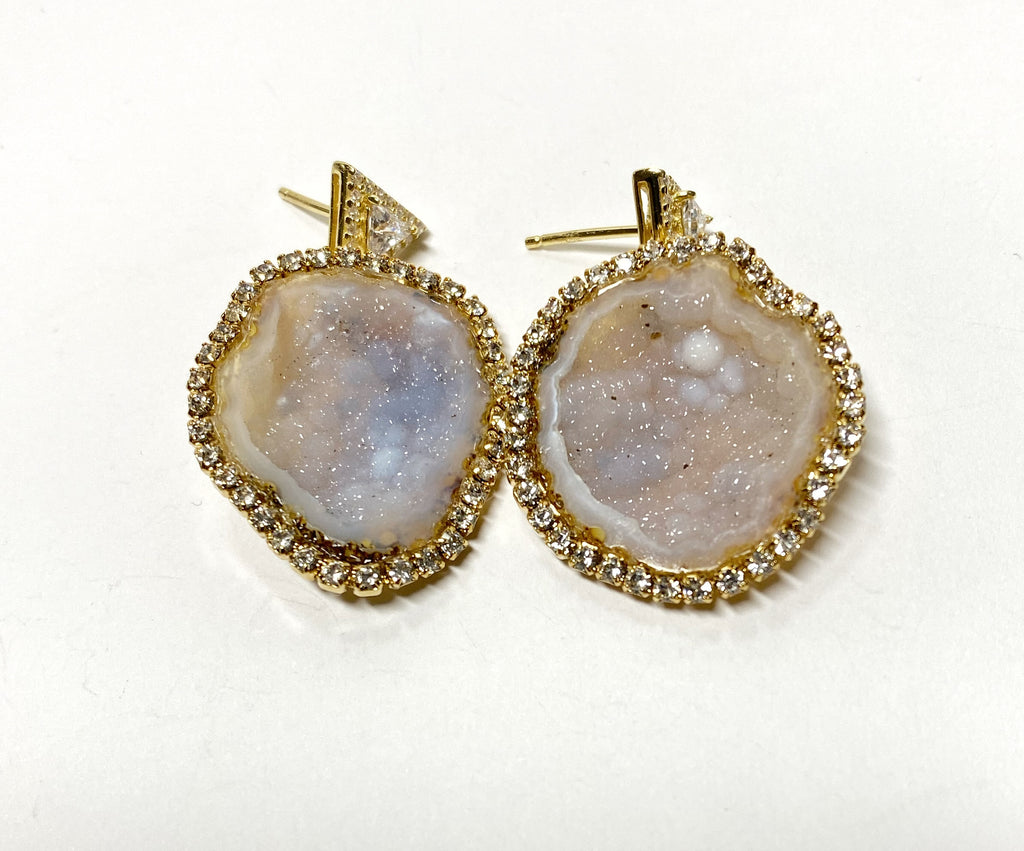 $335.00
$0.00
Ivory Tabasco Geode Earrings Diamond Bezel Style
ory, light pink tabasco geodes rimmed in Swarovski crystals sparkle and shimmer beautifully in the light.
These geodes are almost entirely saucers of crystals.  Depending upon the direction of the lighting these geodes can appear light pink/lavender to ivory off white.  The geodes measure roughly 1 inch by 1 inch, give or take and are very thin - about 5mm thick.
The geodes are very beautiful and glamorous in person, and are perfect for a bride on her wedding day, or with more casual looks - sweaters, boho tops, etc.  
Total length of earrings, including pave cz gold vermeil French hook earrings is 1 5/8 inches long.  One of a kind - as they all are!