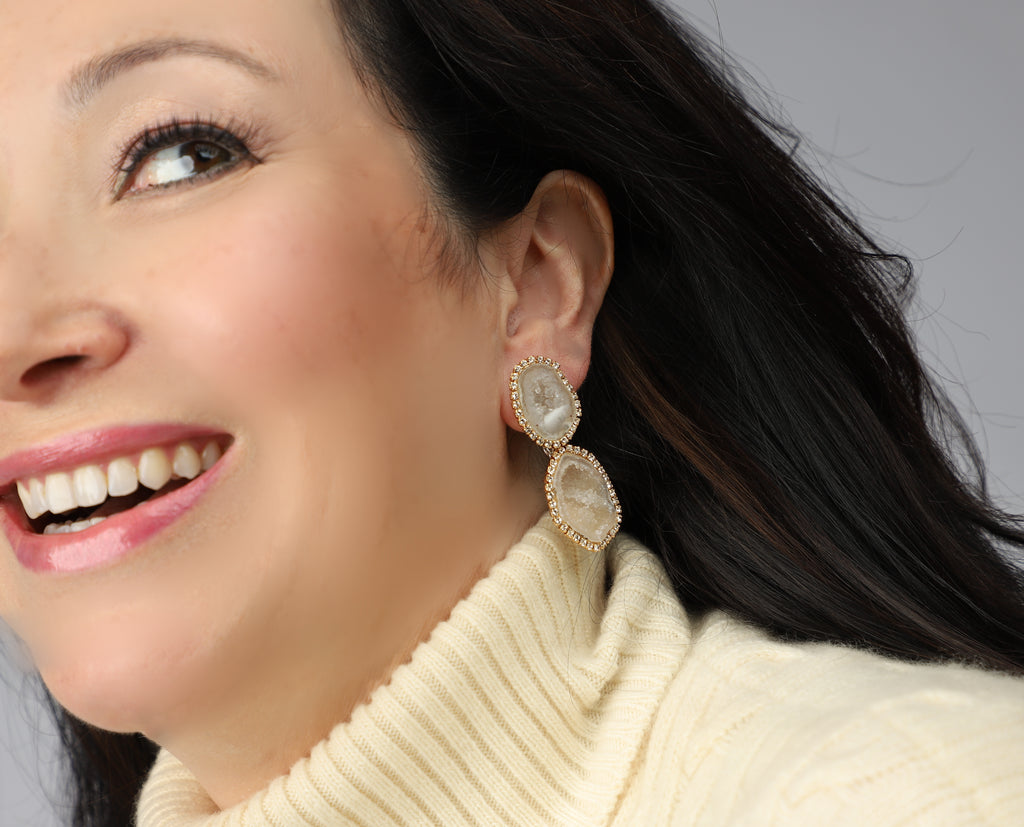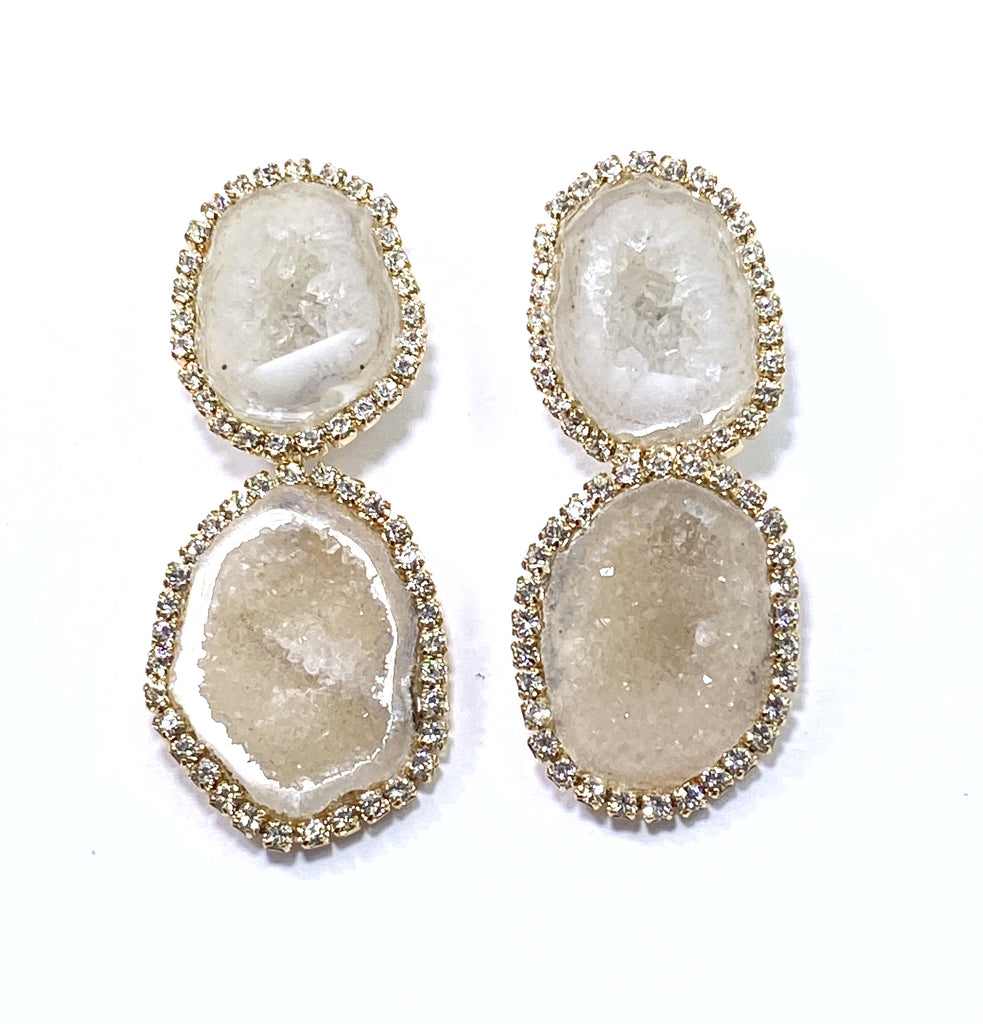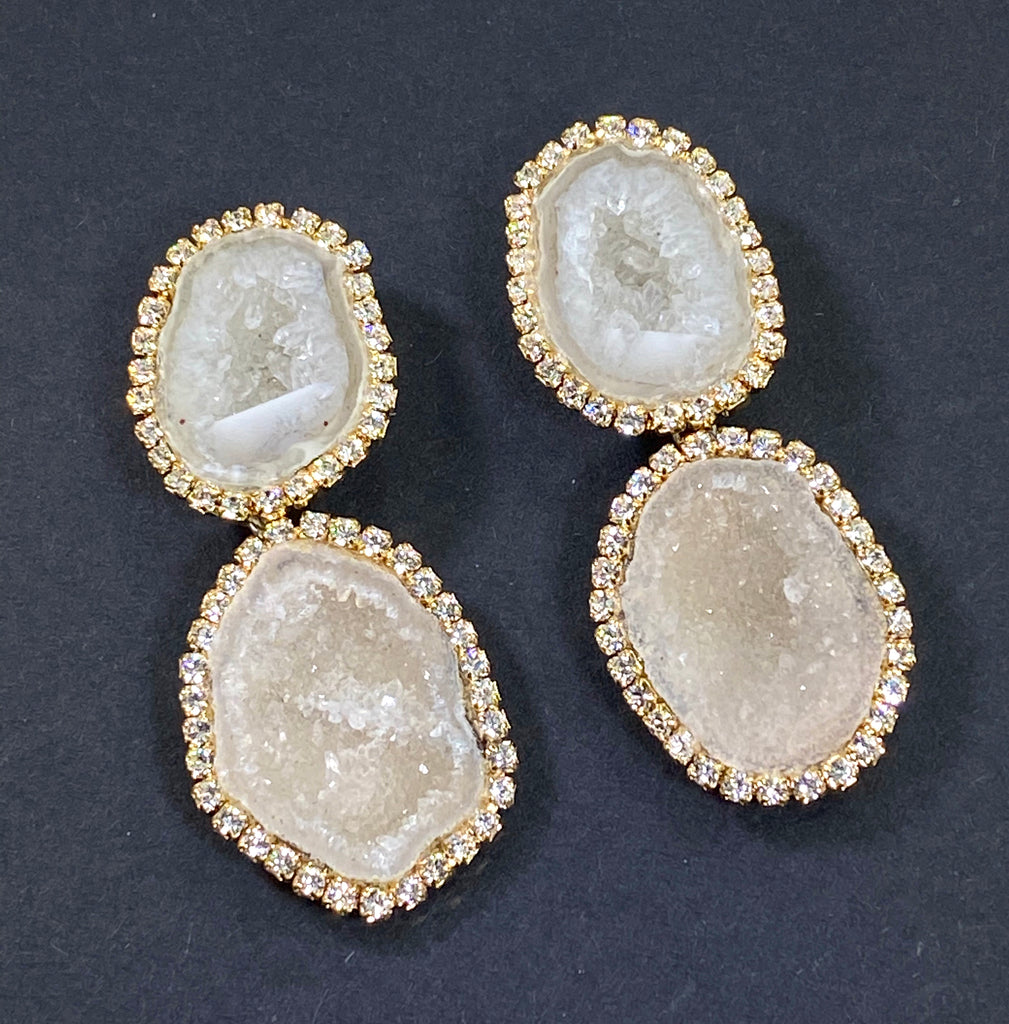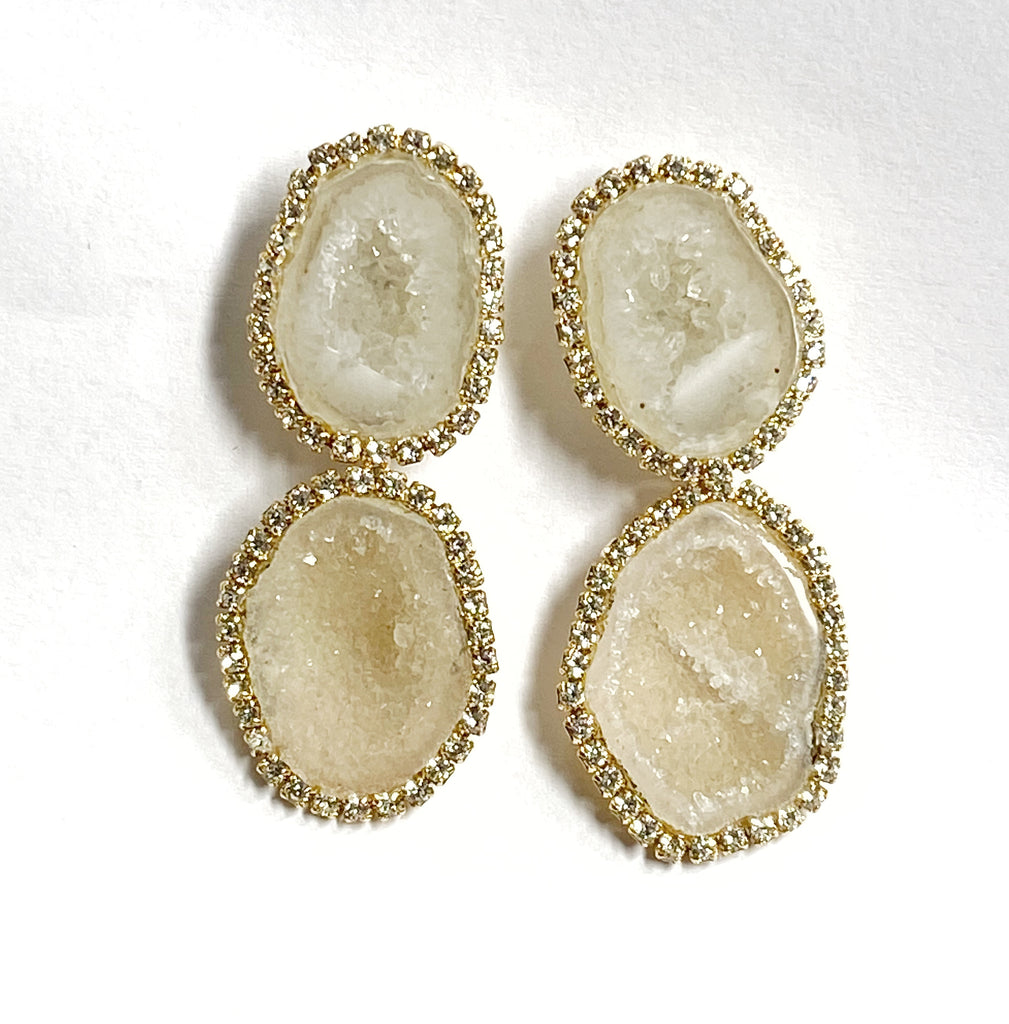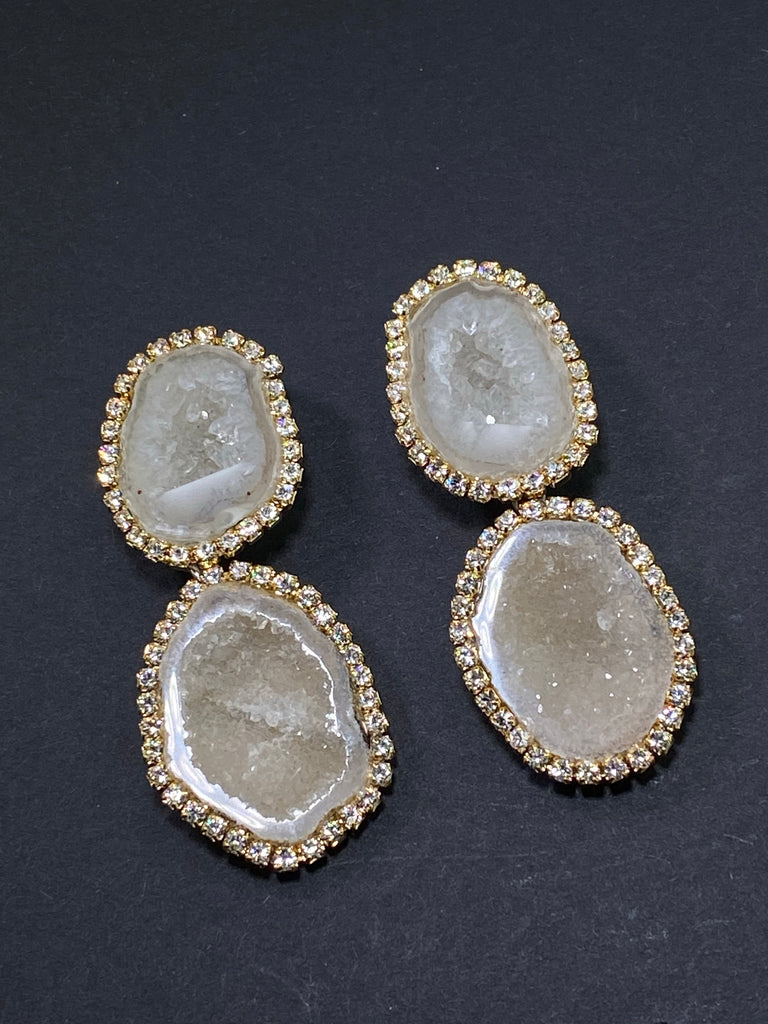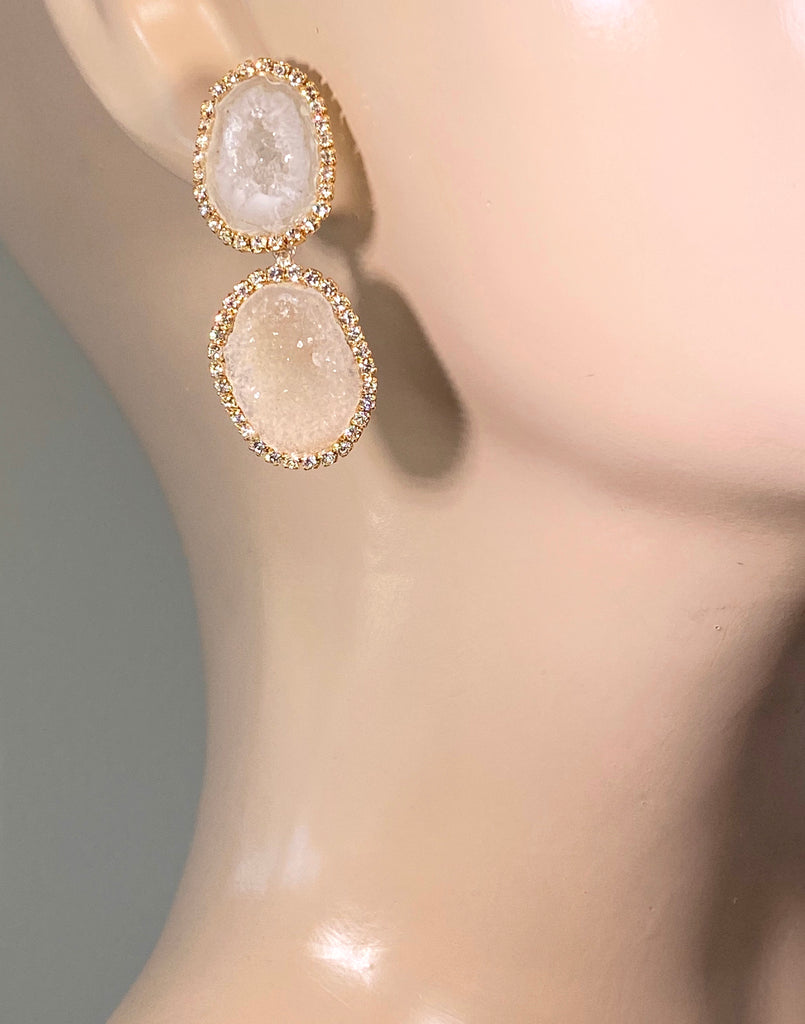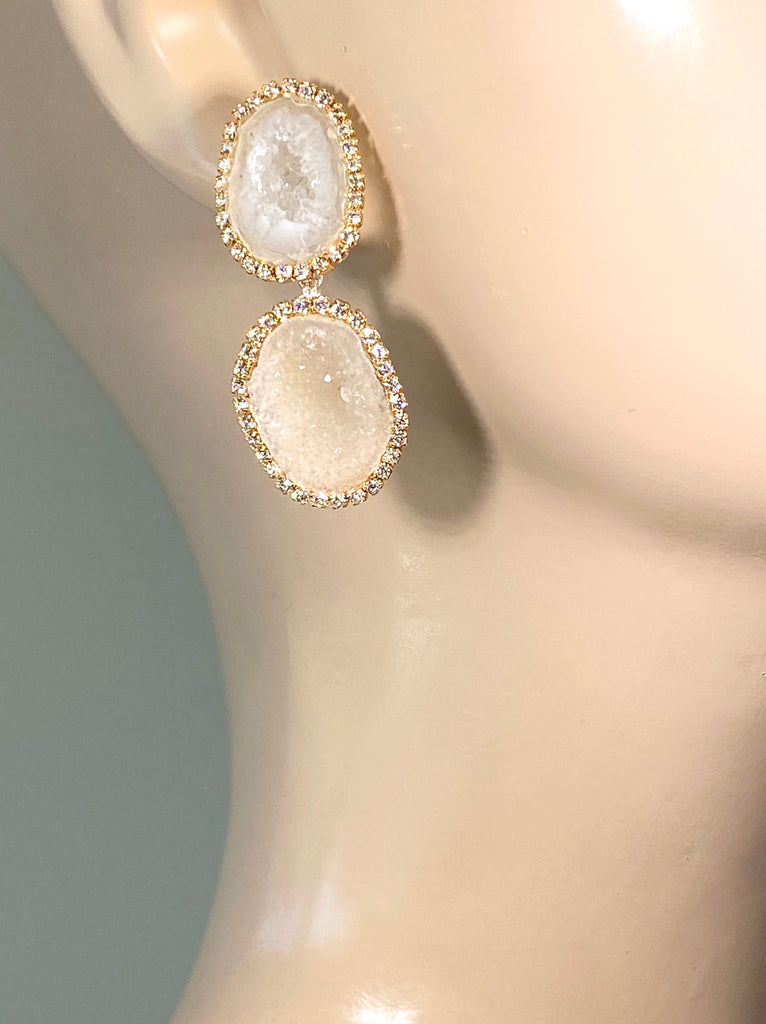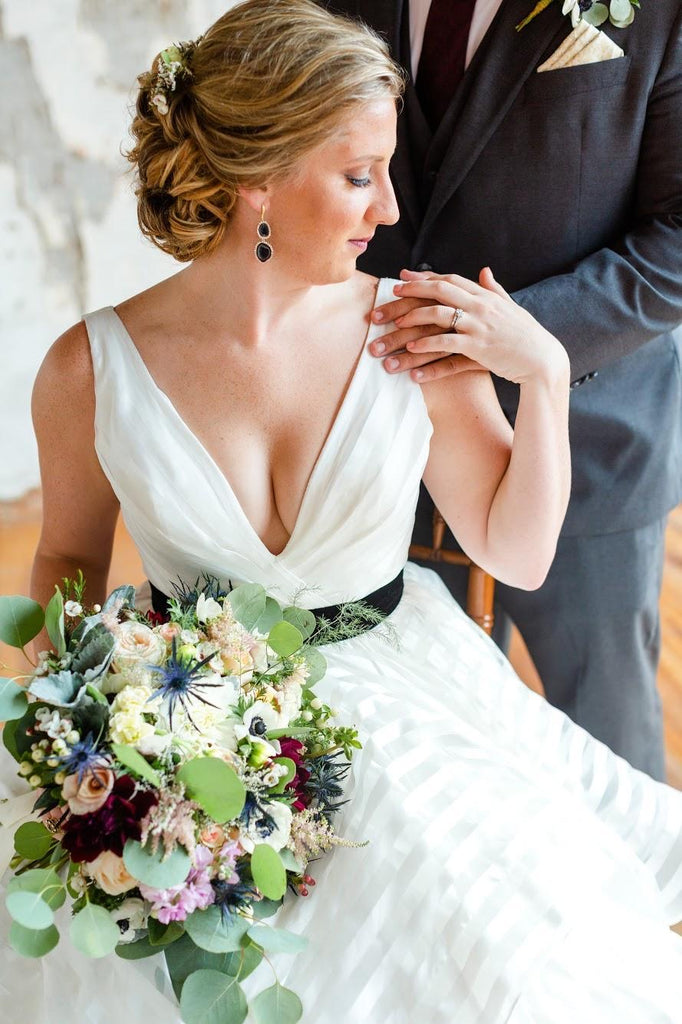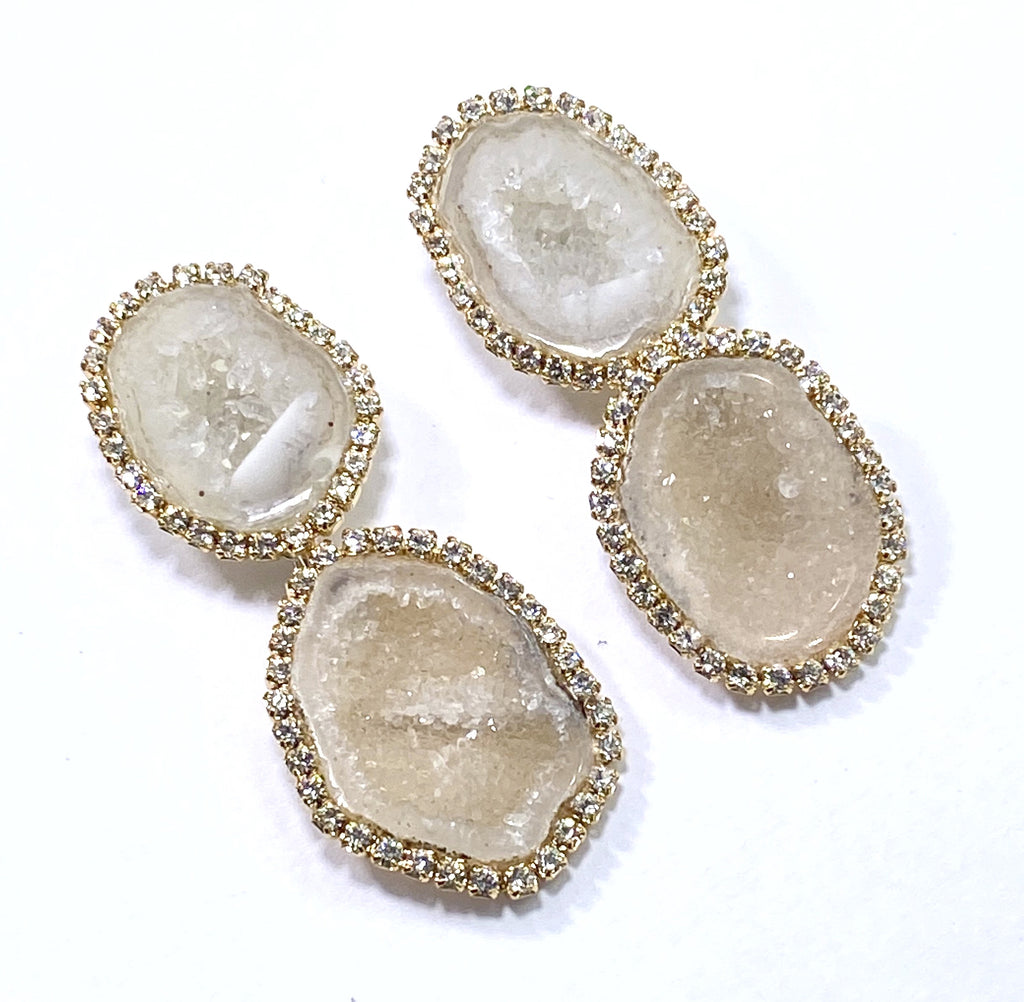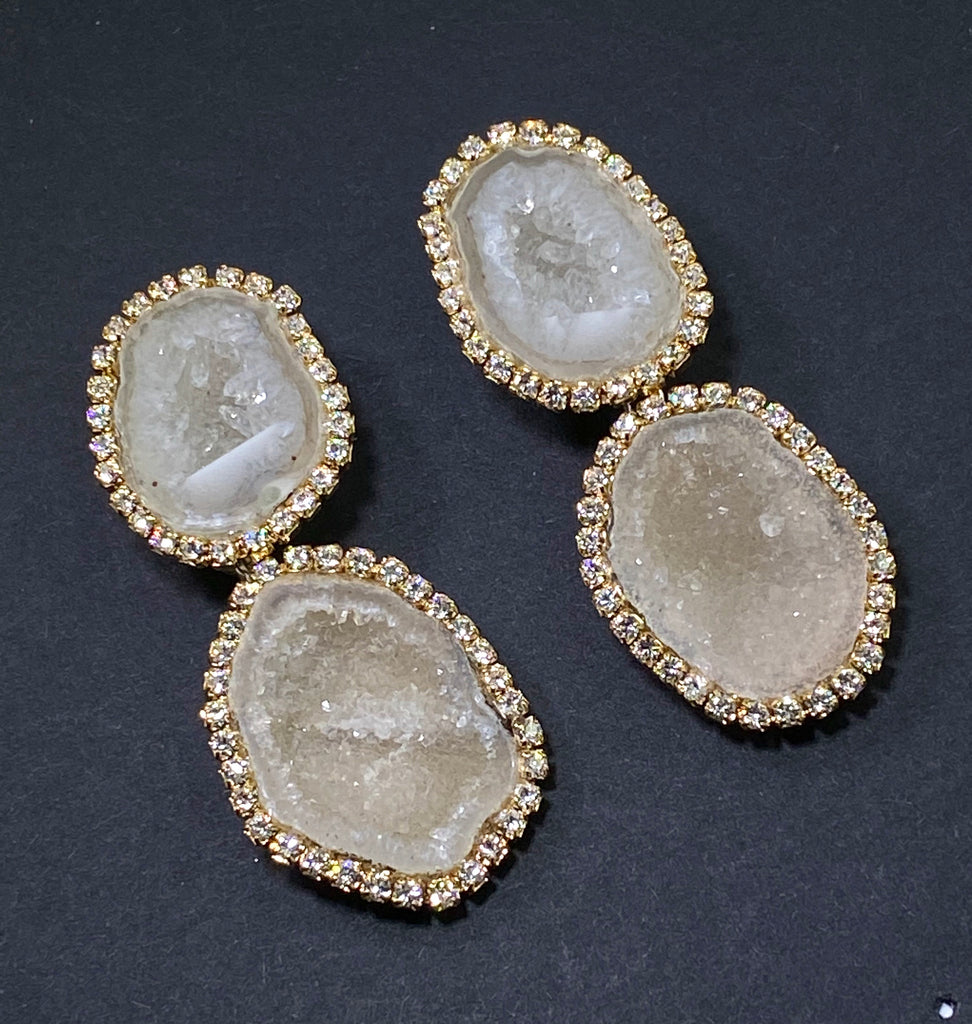 $995.00
$0.00
Ivory Tabasco Geode Bridal Earrings Double Dangle Post Diamond Style
Ivory tabasco geodes combine to create these dazzling bridal, wedding earrings with their brilliantly sparkling, famous Austrian crystals, (you know the name)!
The top geodes are mounted as posts and have beautiful chunky terminated crystal points in their centers that are stunning. 
The lower geode slices have medium sized druzy crystals in their generously sized saucers that are very sparkly as well.
These rare to find geodes are mounted with tiny Swarovski Elements crystals to resemble diamonds.  Their breathtaking sparkle is hard to look away from. 
The geodes are slim in profile making them lightweight to wear,
Popular for brides on their wedding day, as well as wedding guests, these earrings are also popular for more casual wear, as well.
Lower geodes measure about an inch long with their crystals, and the top geodes measure a bit under 1 inch long.  Each are about 3/4 inch wide.  Very wearable.
Care for them properly and wear them for a lifetime.
Questions?  Get in touch:  CHAT, EMAIL, PHONE