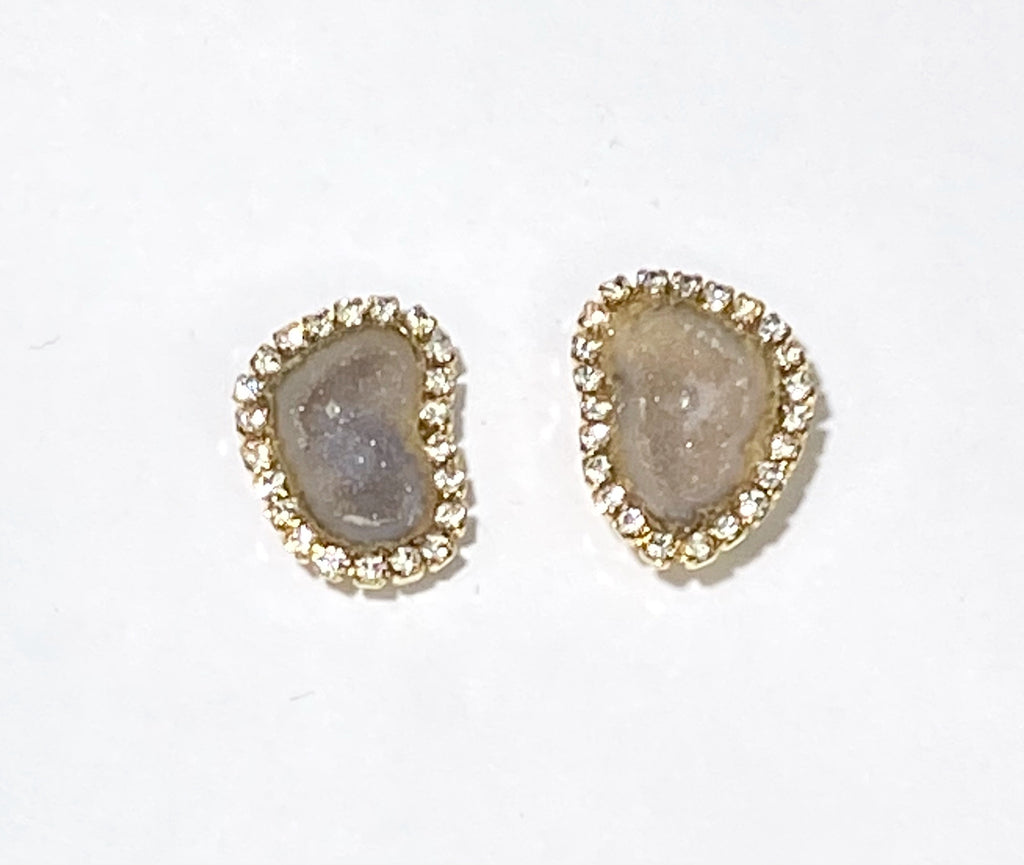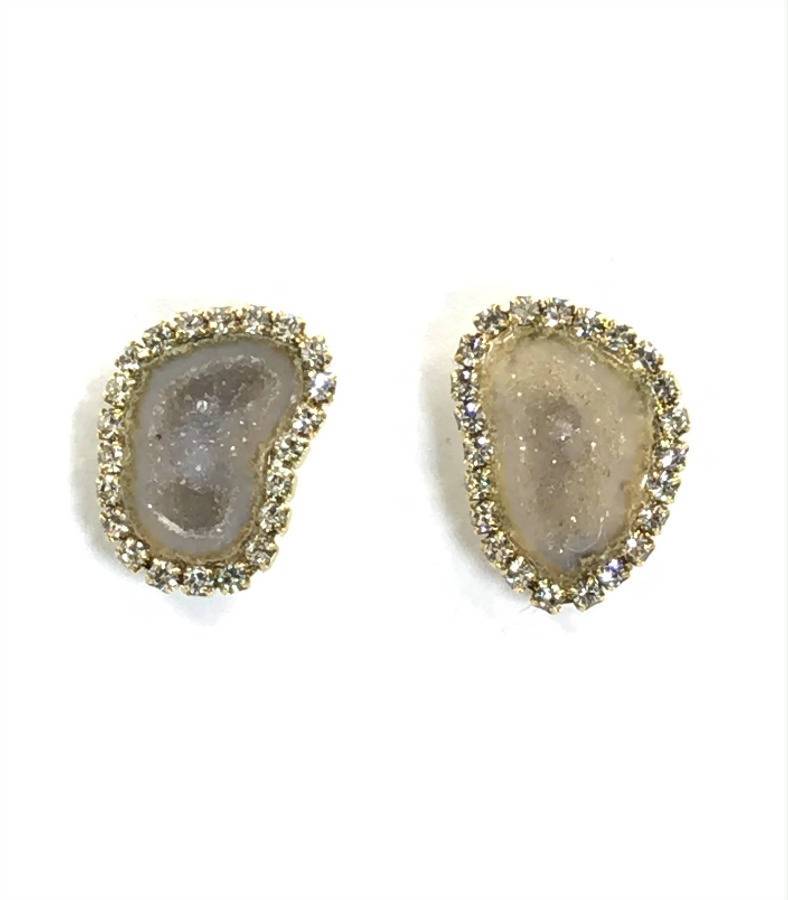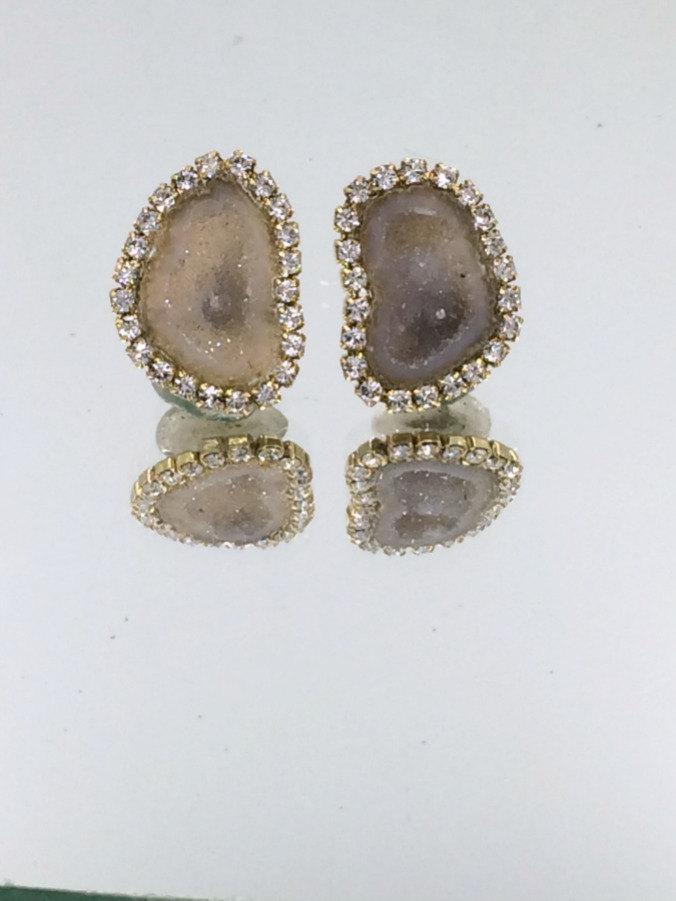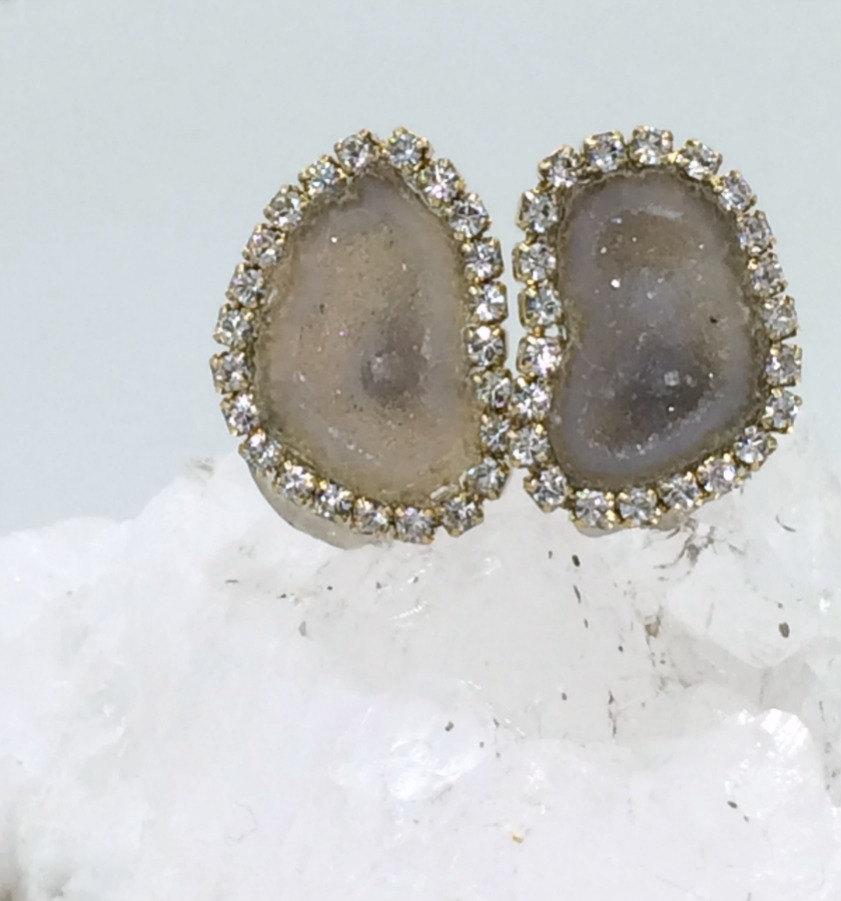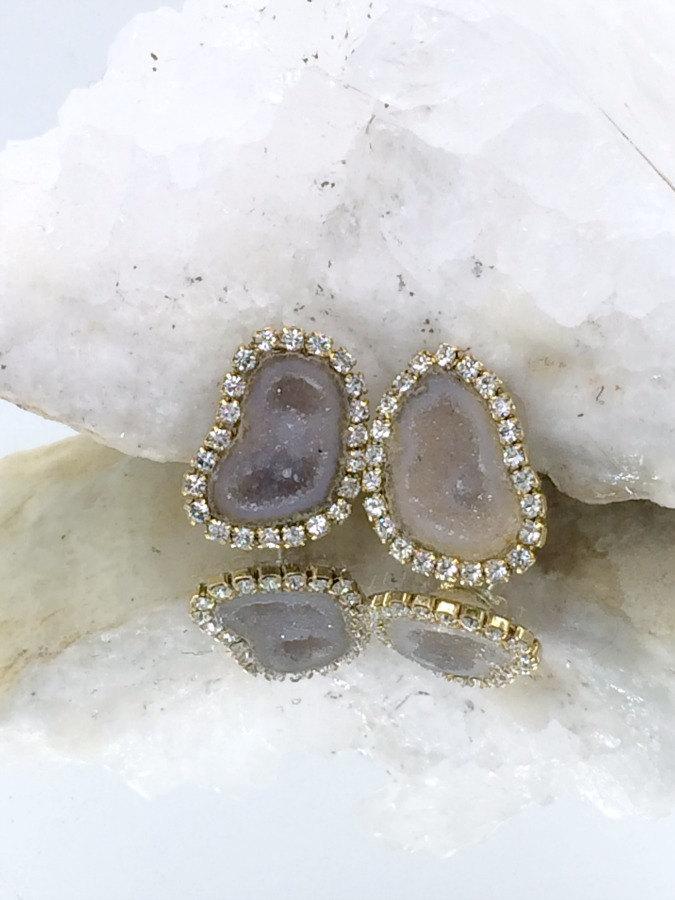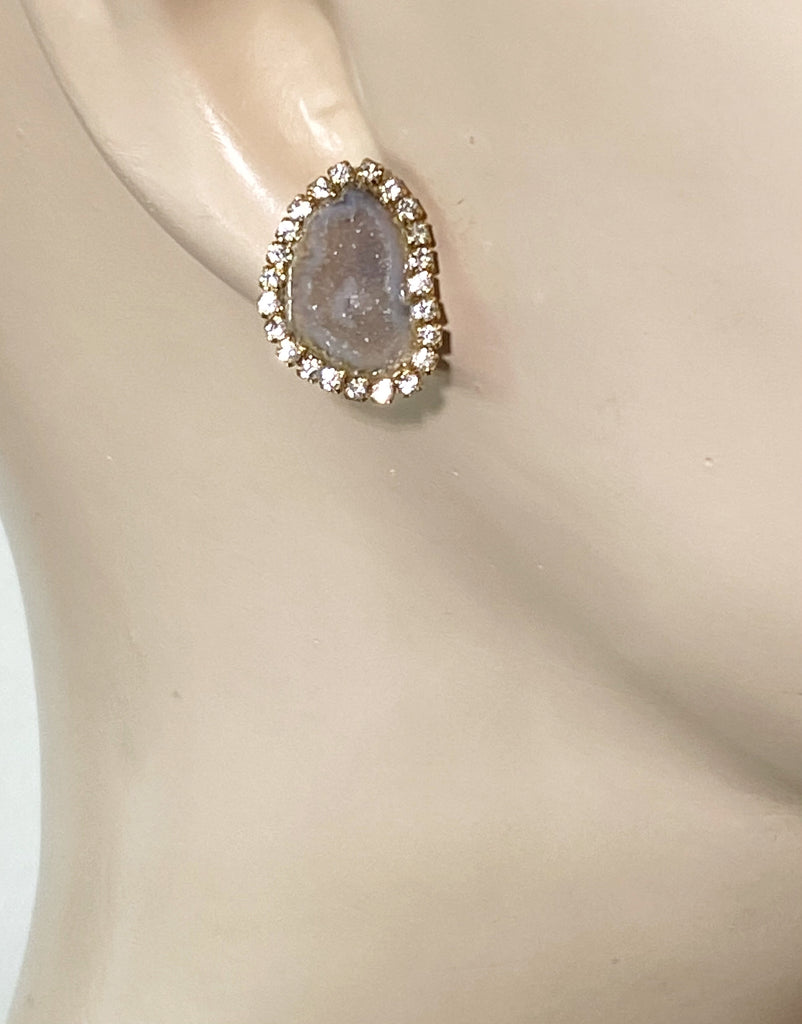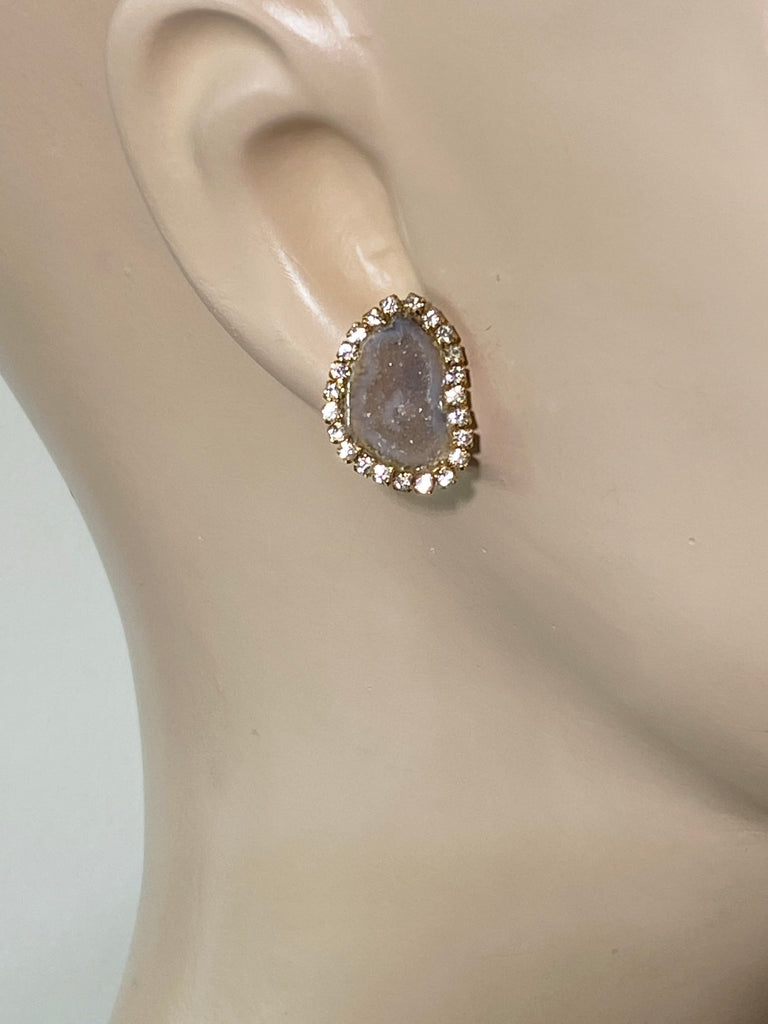 $193.00
$0.00
Tabasco Geode and Druzy Diamond Look Earrings
Geode Stud Earrings Tabasco Geode Earrings Druzy Diamond Look Post Earrings Gem Slice Stud Swarovski Crystal Gift for Her Bridesmaid Jewelry
Baby tabasco geode slices in a medium greyish beige color, rimmed in tiny Swarovski Elements crystals on gold bezels, are mounted as stud post earrings on sterling silver posts to create these petite dazzling earrings.
These geode slices are so striking and are a great neutral earring. Close up, the color is medium grey beige, with their inner matching crystals. They are very feminine in person.
The tiny swarovski crystal are mounted to look like diamond bezels but at a fraction of the price. Mounted with real diamonds, these earrings retail from $5,000.00 and up.
Don't be fooled by imitators...........genuine Swarovski Elements have unparalleled sparkle that will take your breath away. It is also many more times costly than "swarovski" pretenders.
Great for a bride or anyone who loves this glamorous style.
These very stunning earrings measure 19mm in length and about 14mm wide. This pair is lightweight and petite.
~~Tiny genuine diamond chips are placed in their centers for a spark of brilliant gleam. ~~