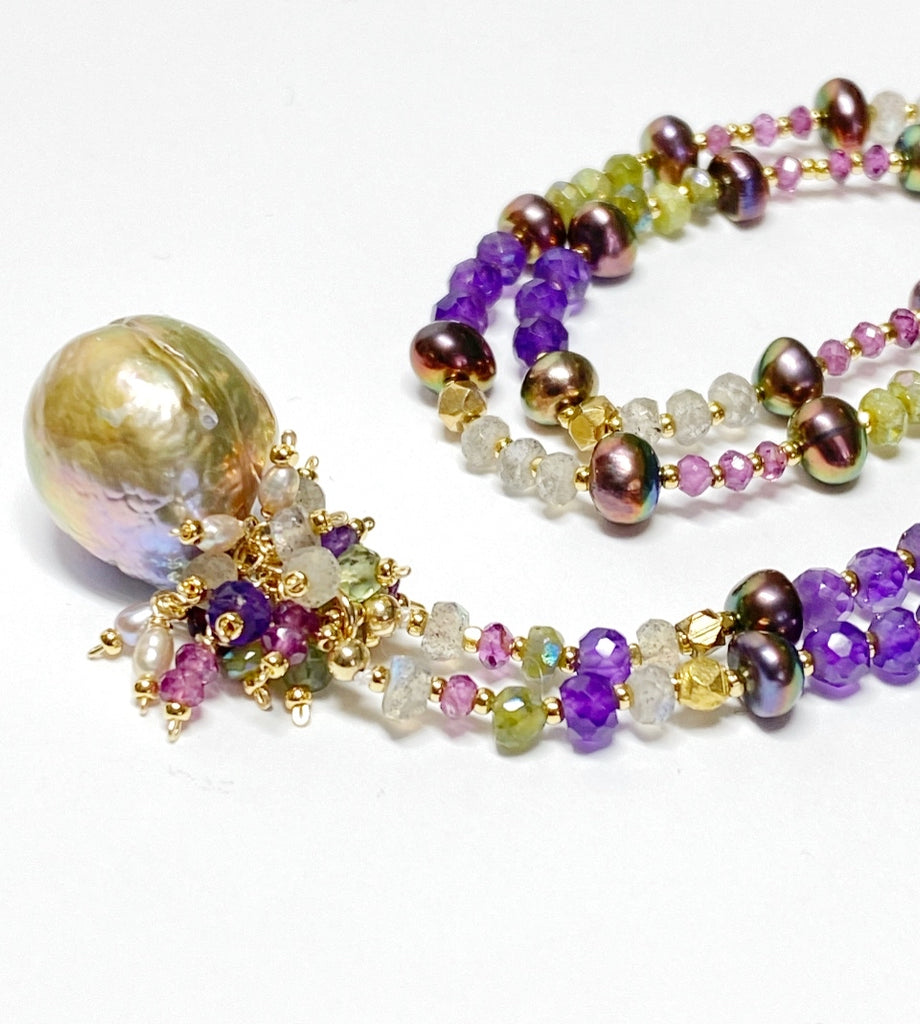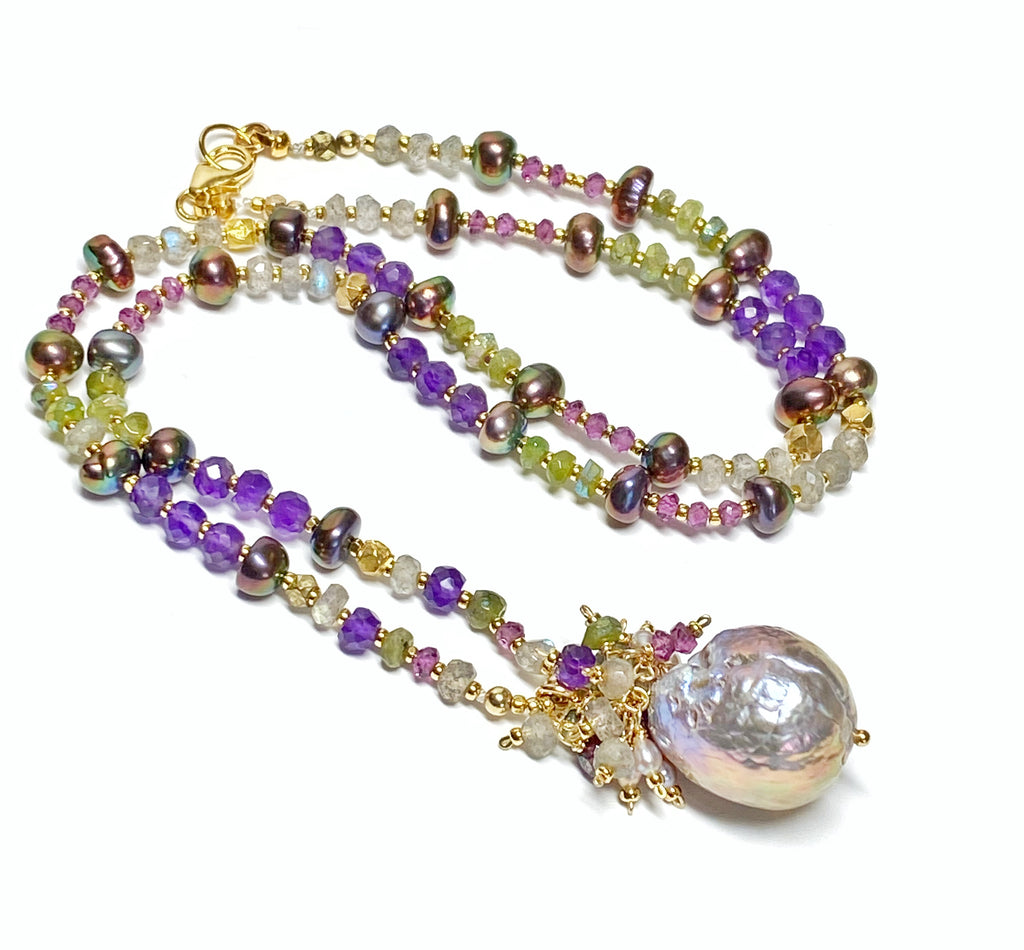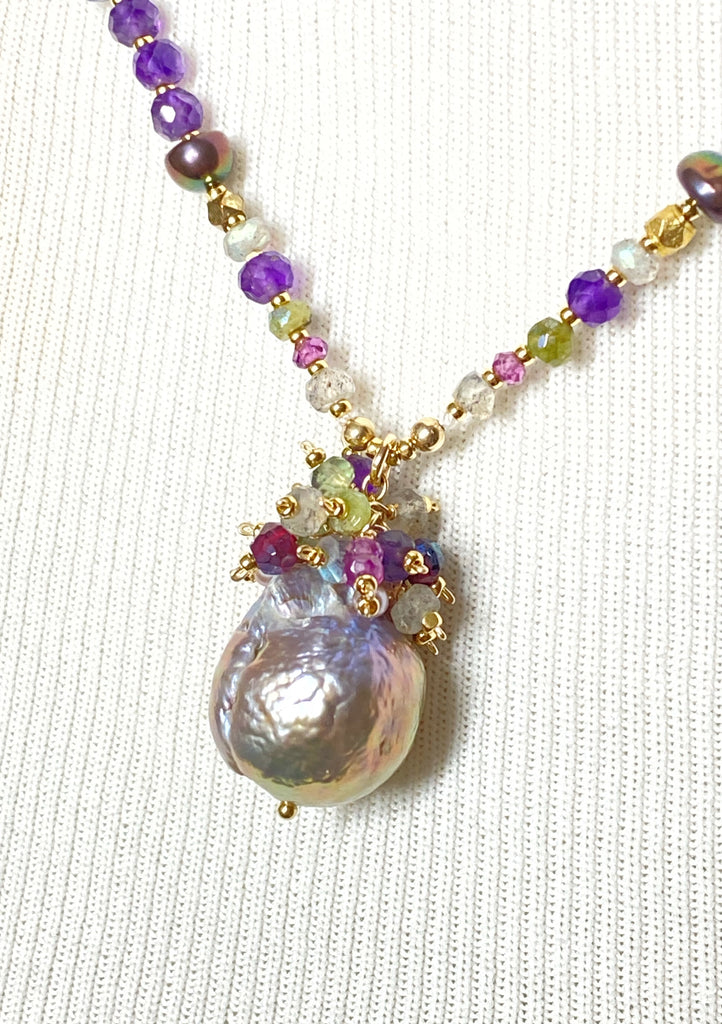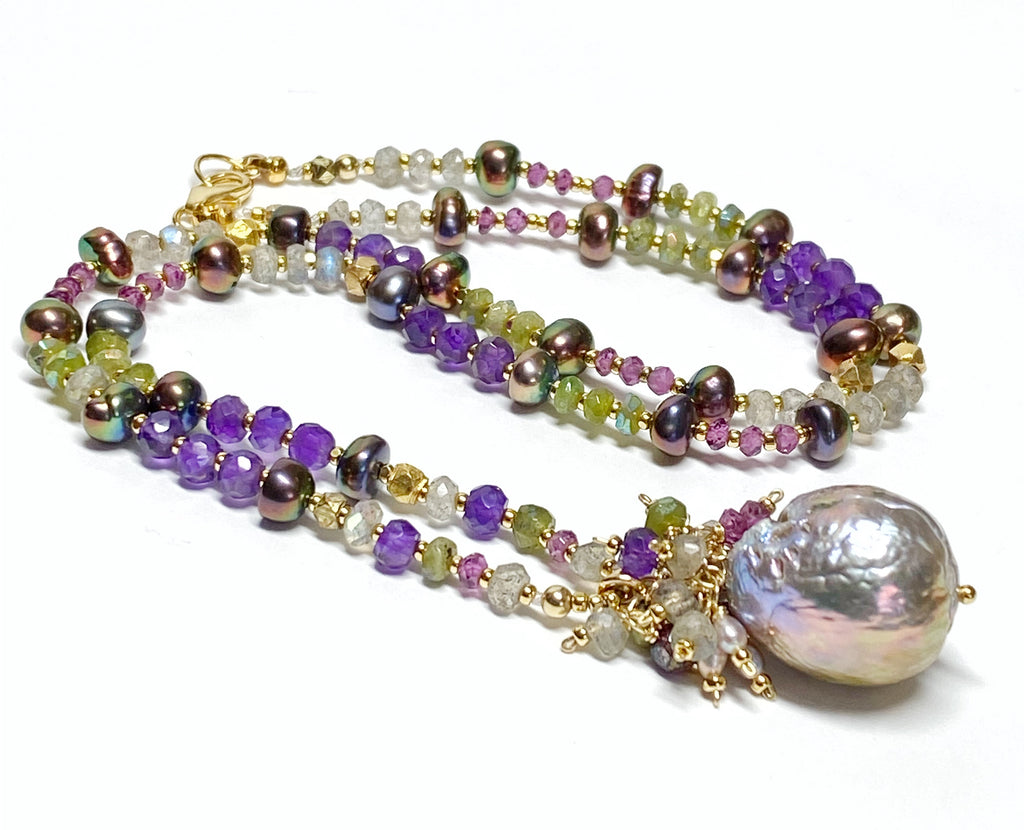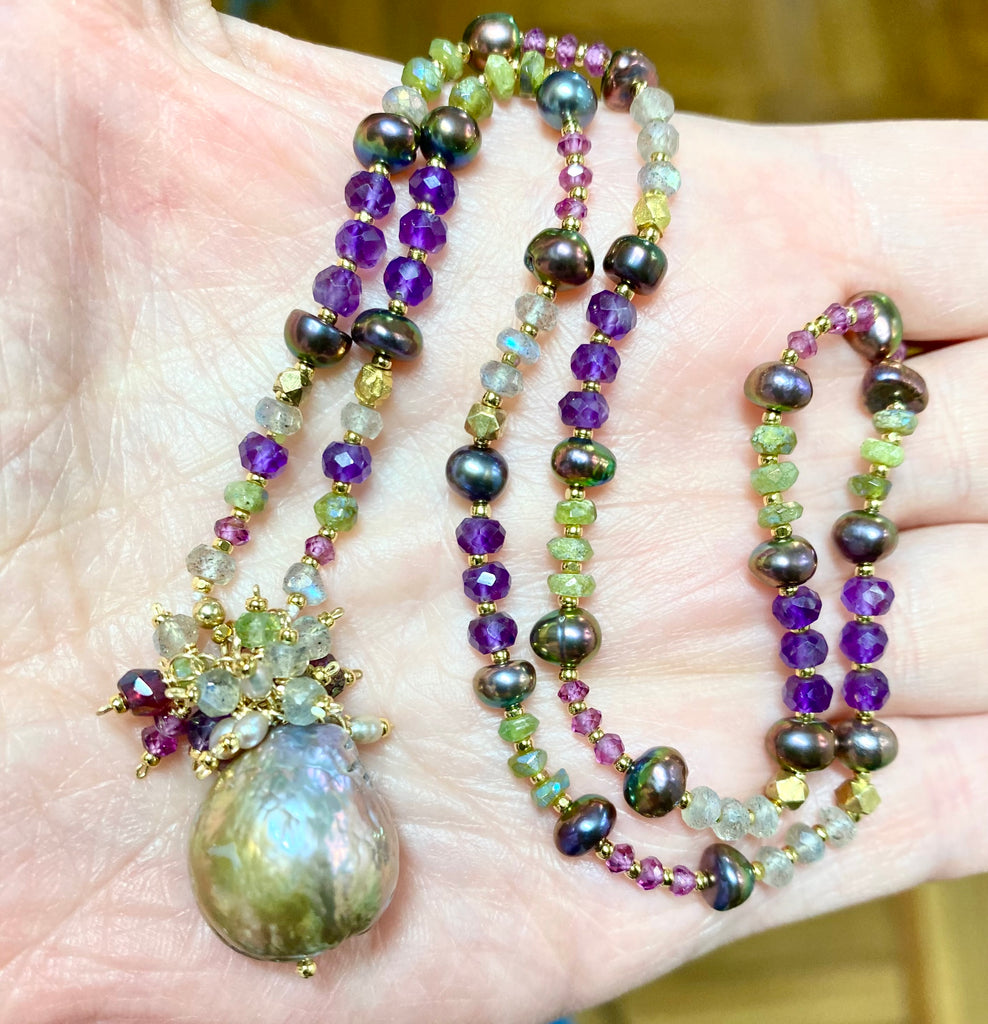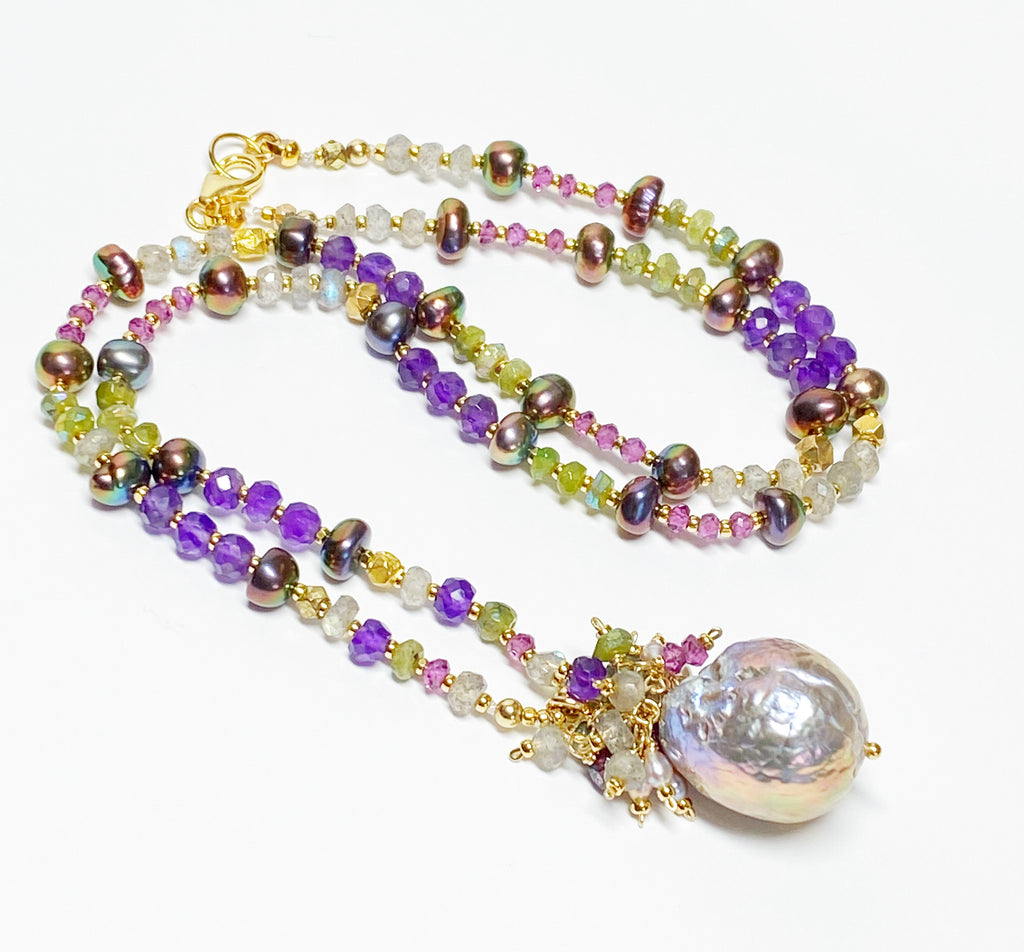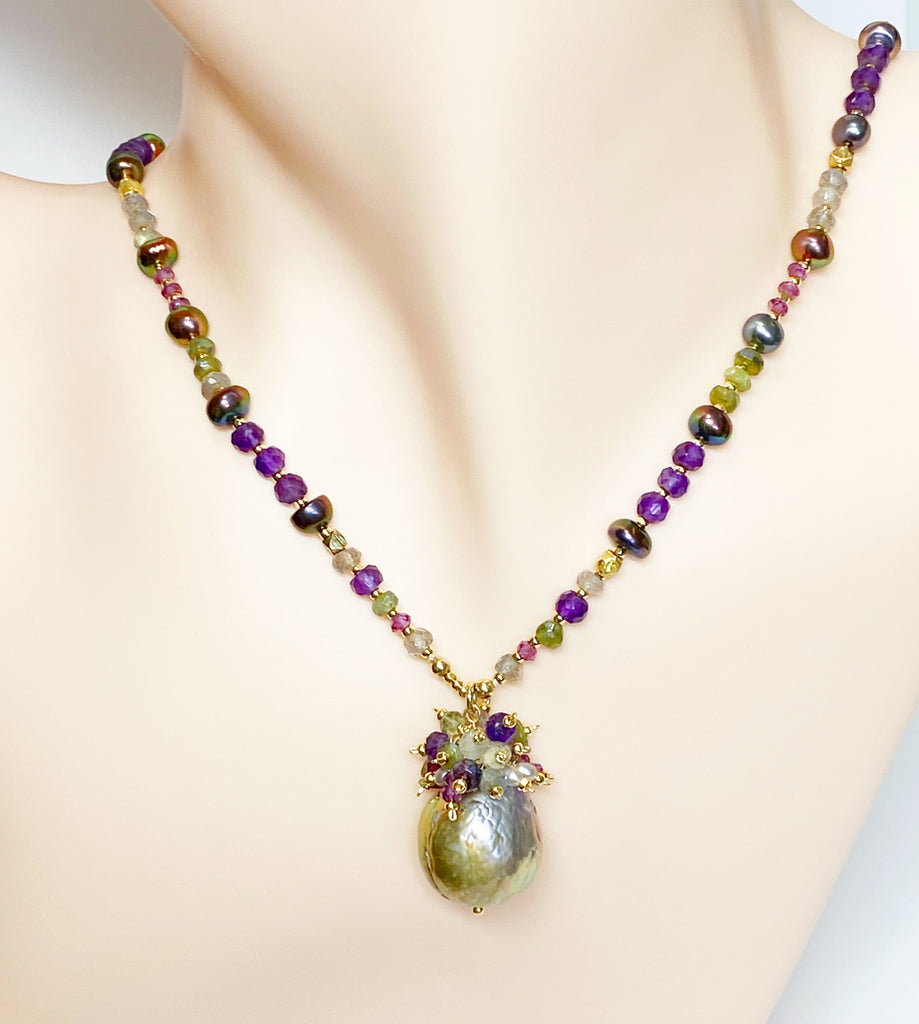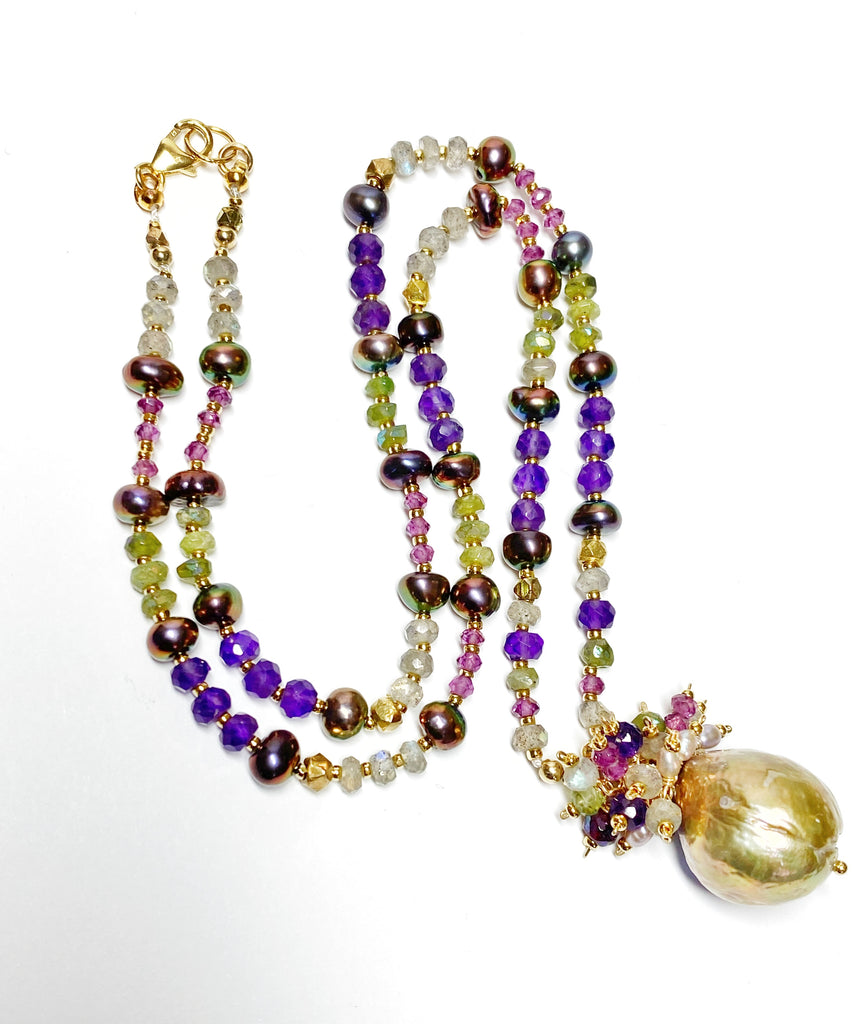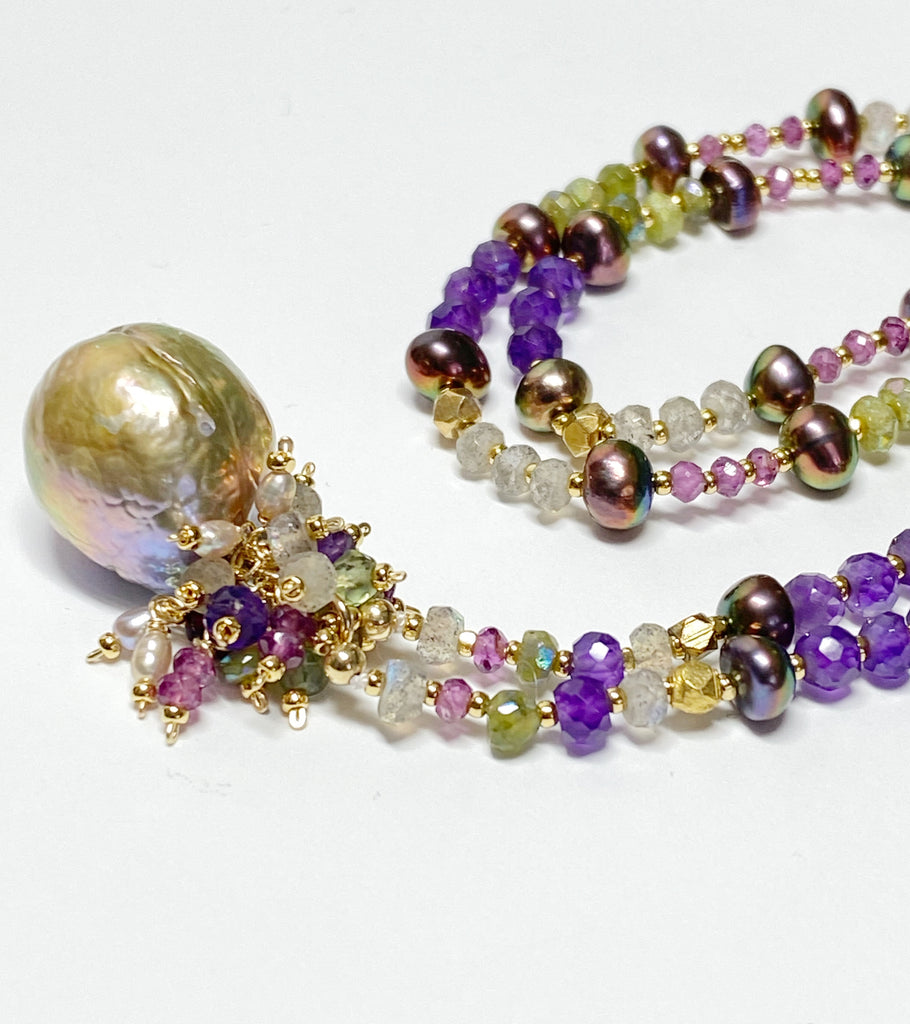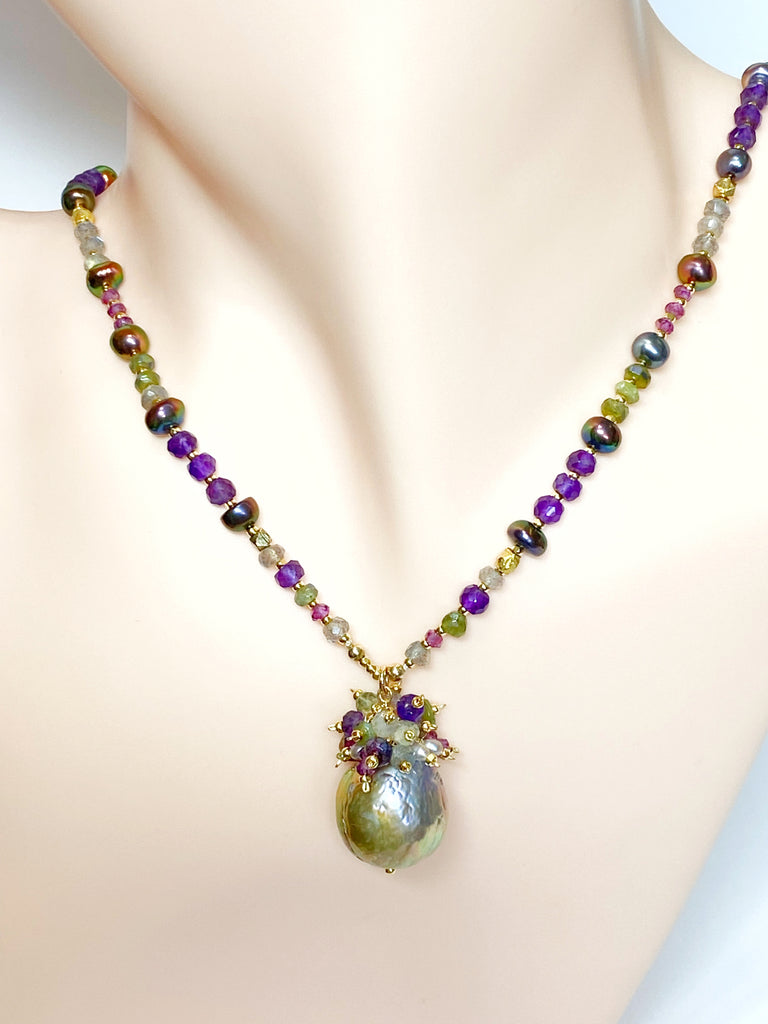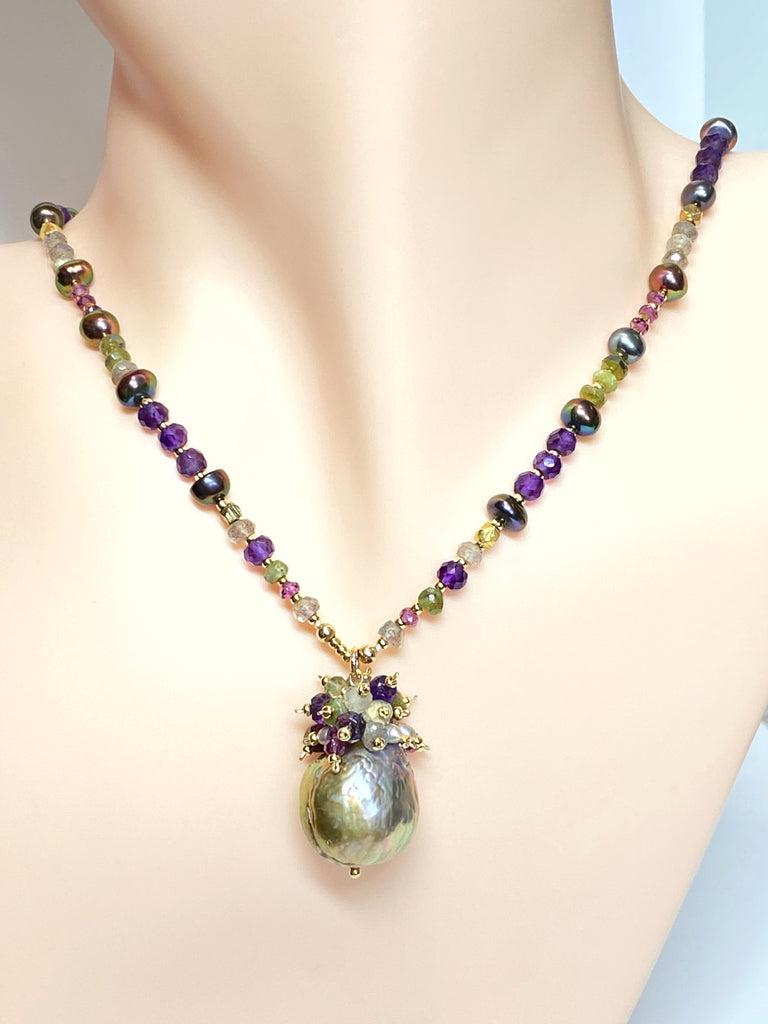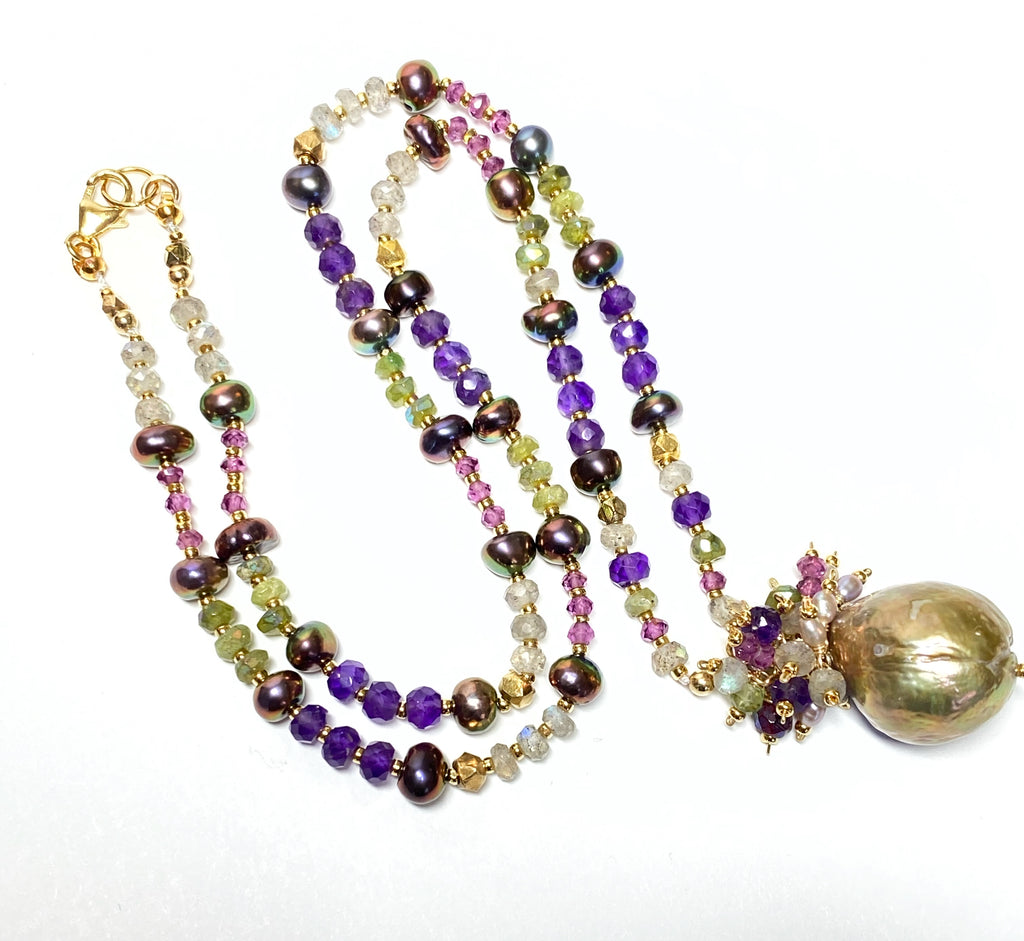 $345.00
$0.00
Exotic Mauve Pink Pond Slime Baroque Freshwater Pearl Pendant with Gemstone Necklace
These unique and beautiful, large freshwater baroque pearls I find mesmerizing to look at.  They are described as mauve with an avocado sheen, but I say the "sheen" is more of a bronze gold, as I describe as "pond slime". 
They are a gleaming lavender pink on one side, gradually turning to a bronzy, green gold sheen.  They have great wrinkles, too.
These pearls dangle from a necklace of colorful, jewel tone, gemstone rondelles and green bronze pink, beautiful, potato pearls to create the strands of the necklace.
Tiny faceted gold beads separate each pearl and gem to reflect more light on them and to show off their colors.  Gold vermeil nuggets are in the mix, as well. 
Clustering over the baroque pearl pendant are the same gemstones as in the necklace with cascading tiny pearls in a hue similar to the large pearls. 
Their luster (and that of the large pearl) highlights the blue flashing labradorite stones in the necklace.
The necklace is strung on very strong, nylon stringing cord for strength and durability.  I find silk cord stretches over time and can fray.
Knots are hidden in beads so as not to distract from the beauty of the pearls and gems.
Necklace closes with a 14 kt gold fill lobster clasp and ring; if you need an extender chain, please let me know.
The necklace measures 18 inches long; pearl pendant with cluster is 1 inch long.
The pearl measures 17 mm by 15 mm.
Materials:
Freshwater baroque pearl 17 mm x 15 mm
gemstone rondelles: labradorite, rhodolite garnet, vesuvianite, amethyst
bronzy plum freshwater potato pearls
tiny gold beads; faceted gold vermeil nuggets
tiny silvery grey freshwater pearls
14 kt gold fill wire and findings
Questions?  Please get in touch:  CHAT, EMAIL, PHONE.  Don't be shy.