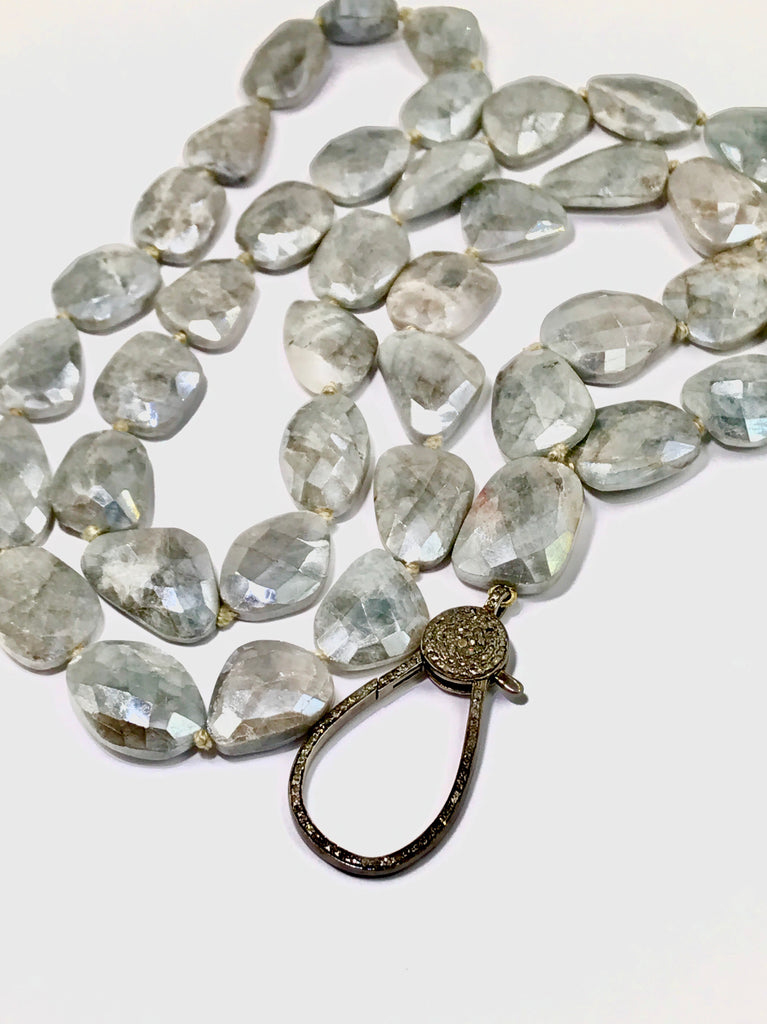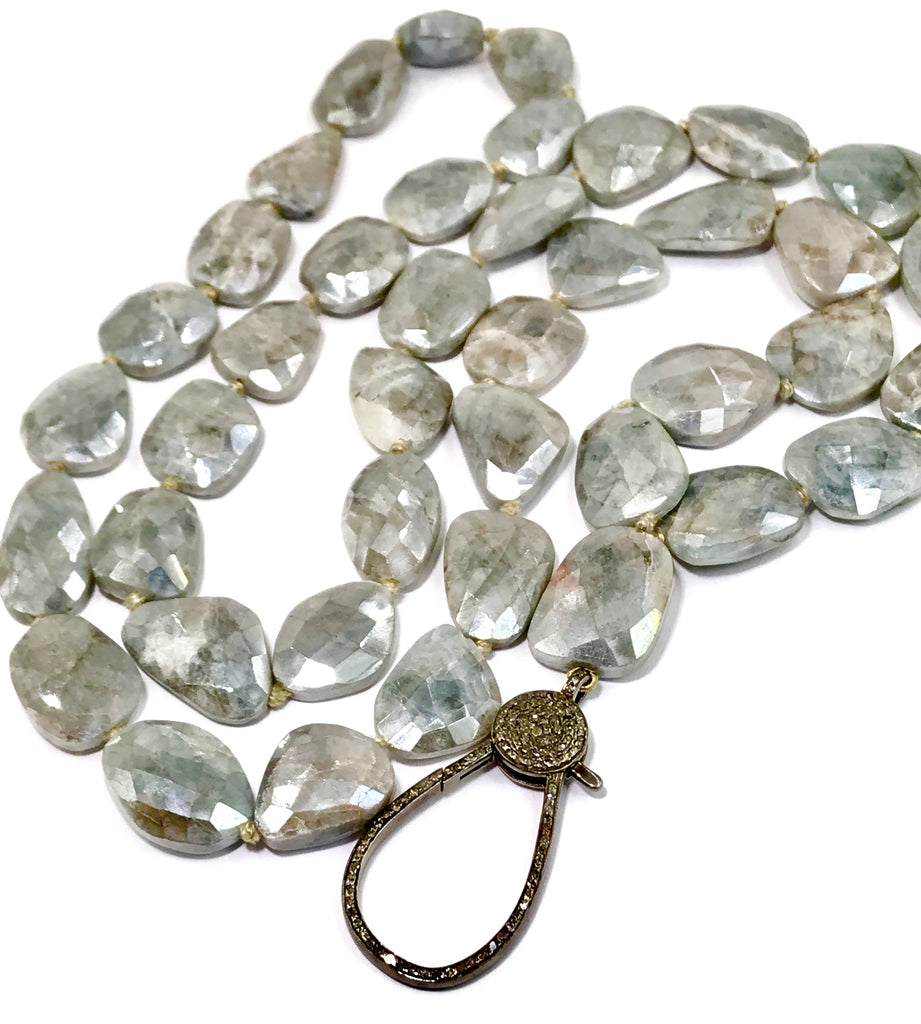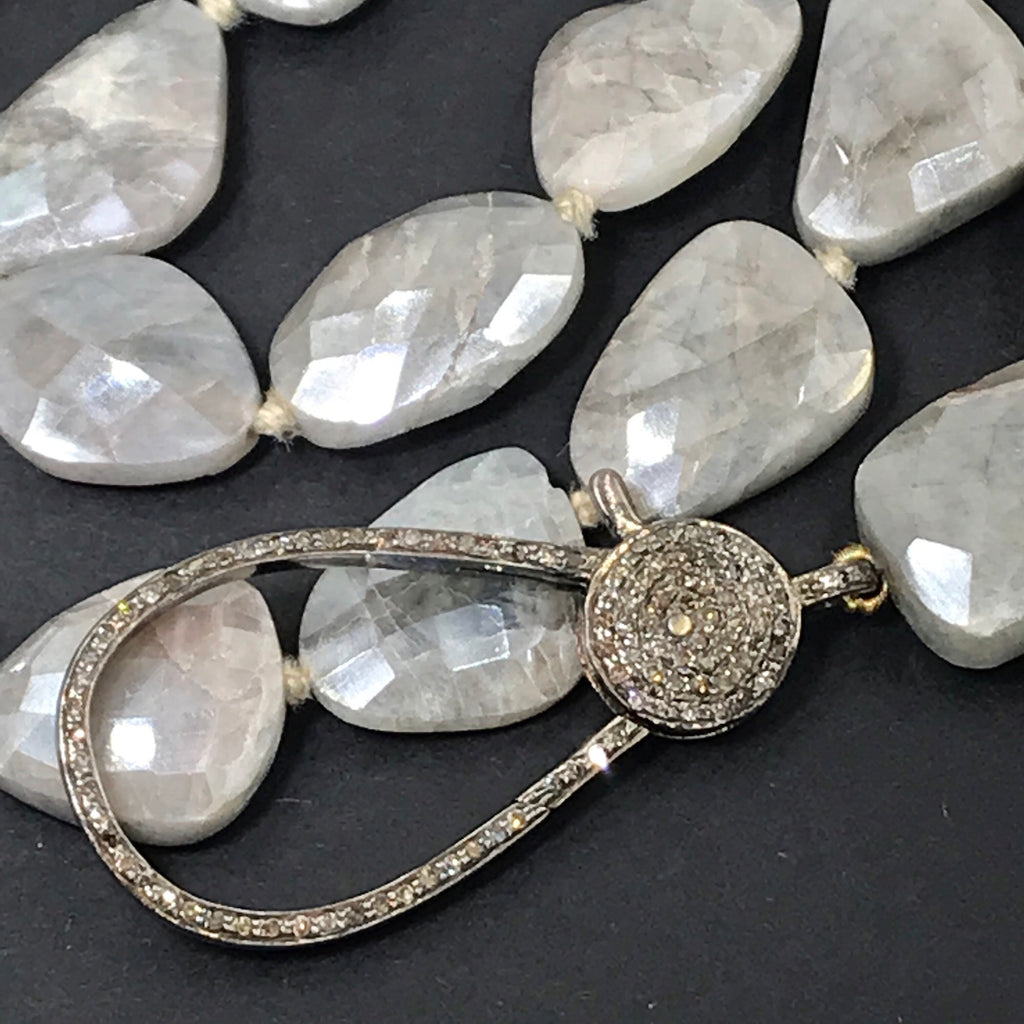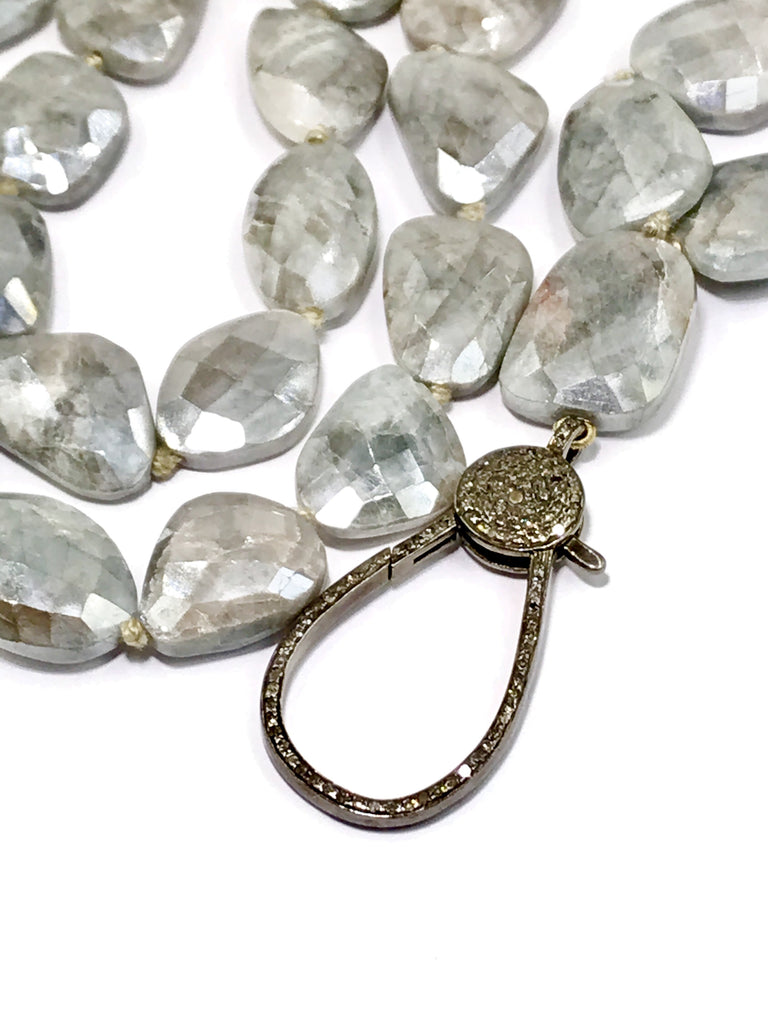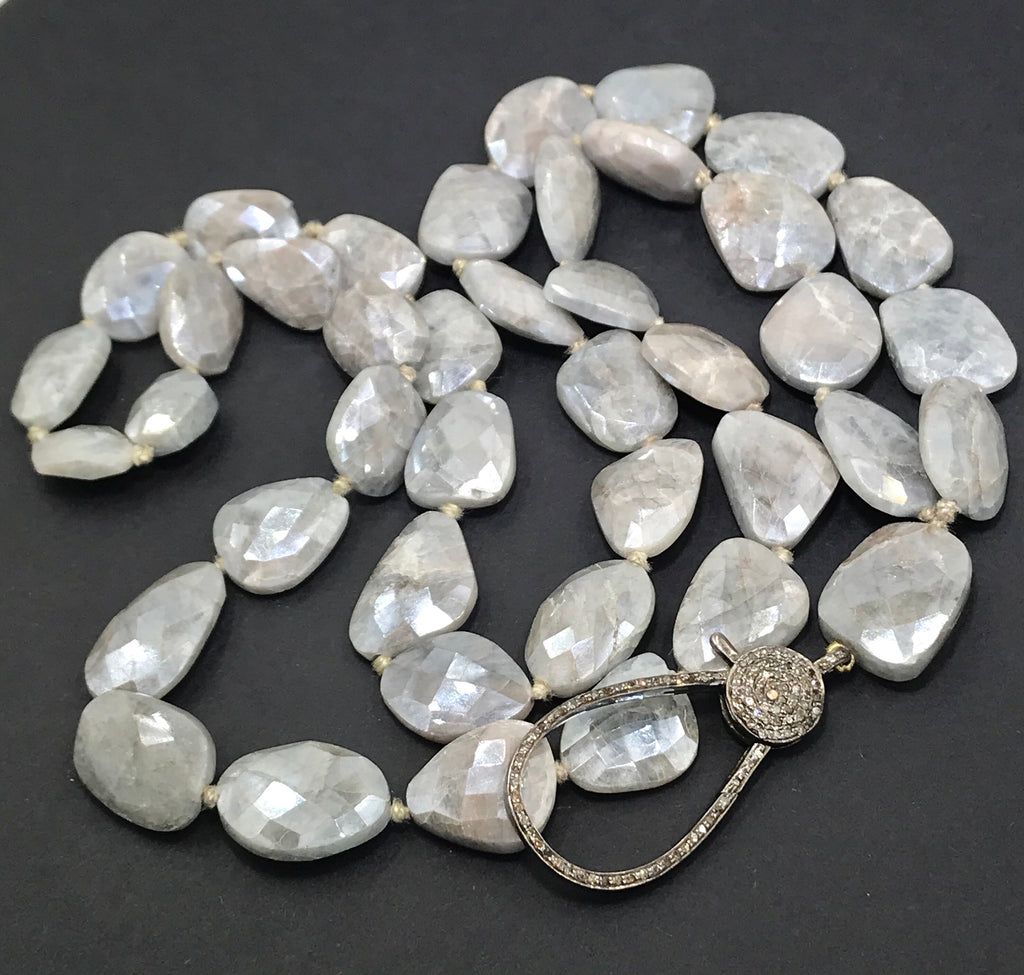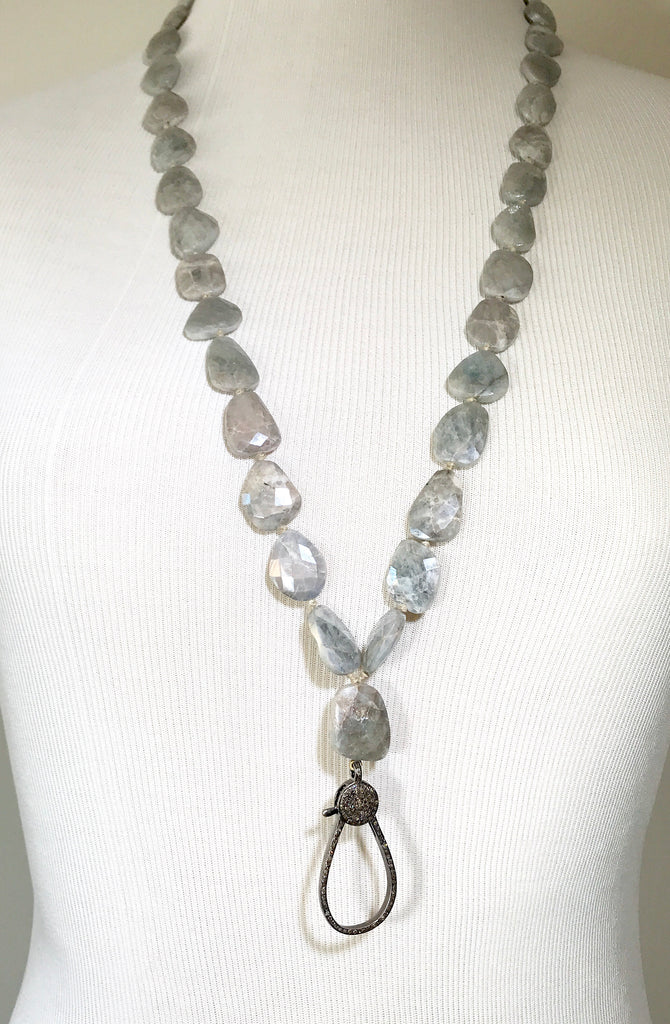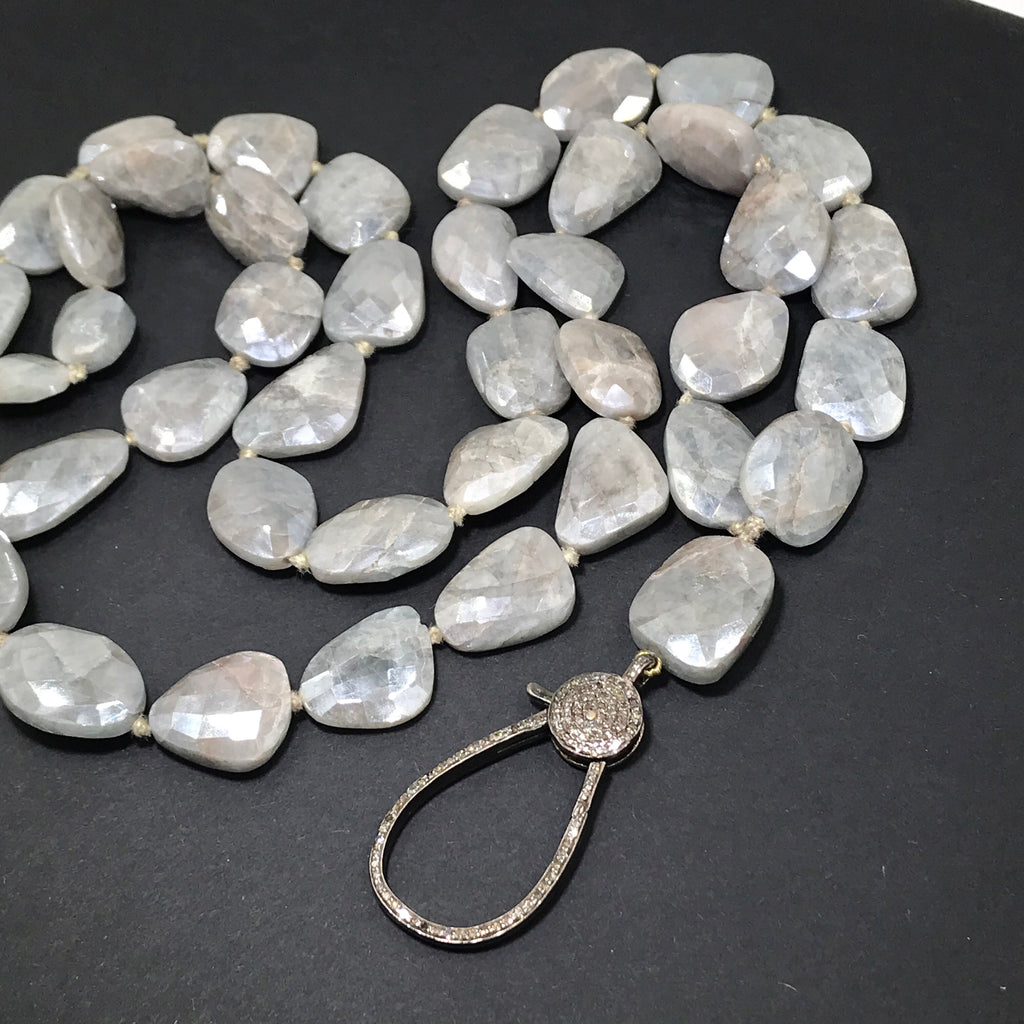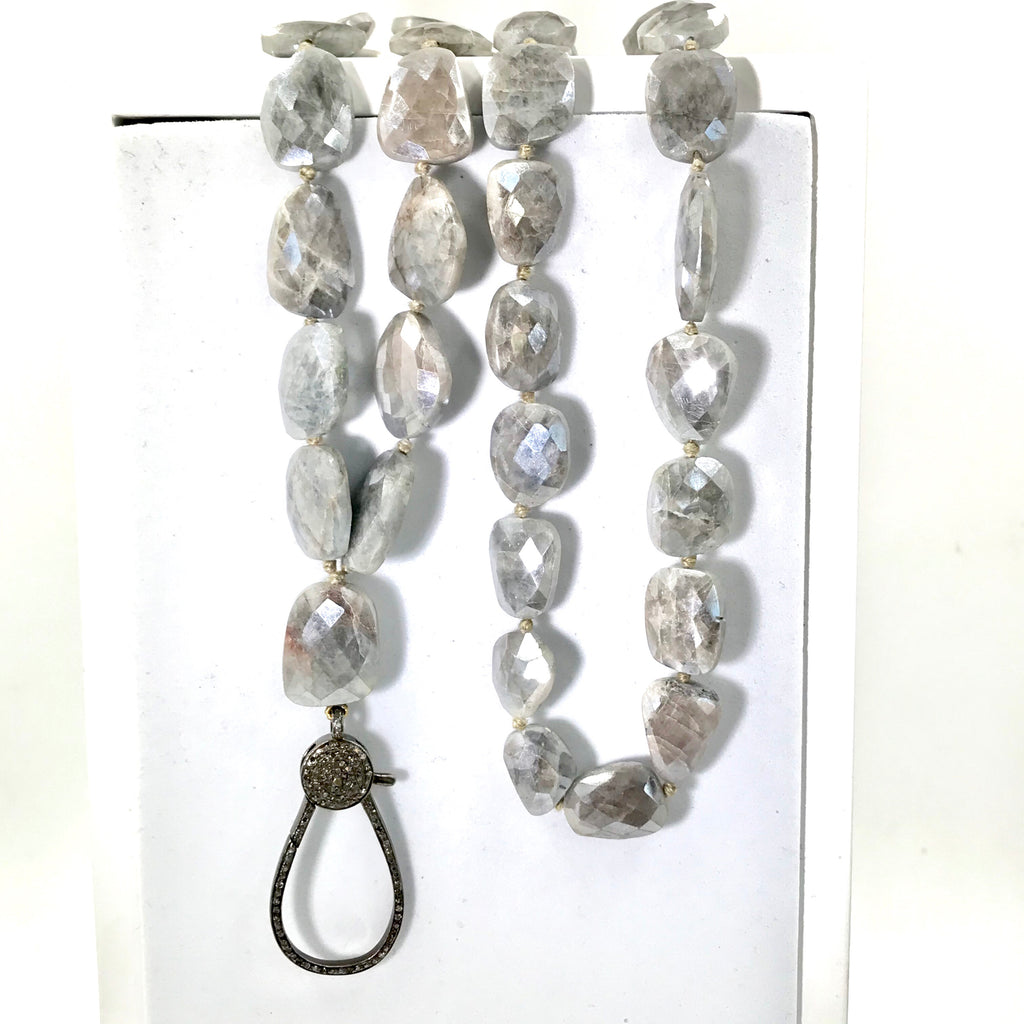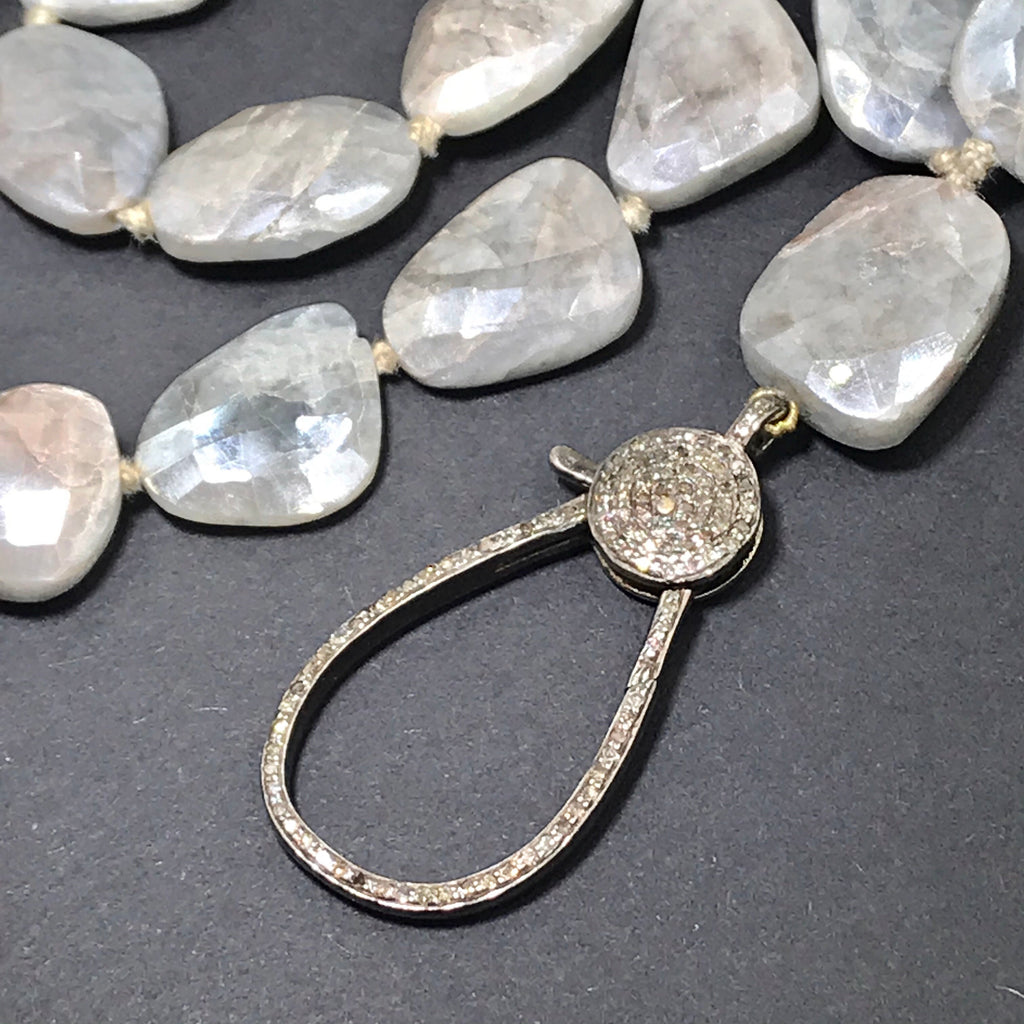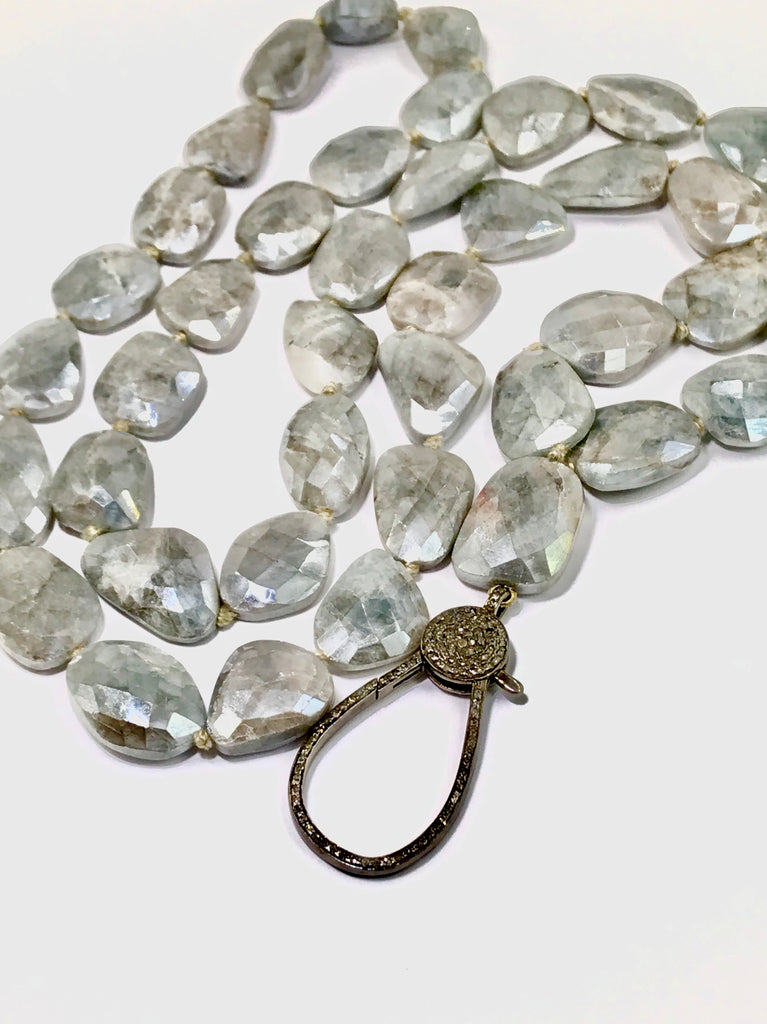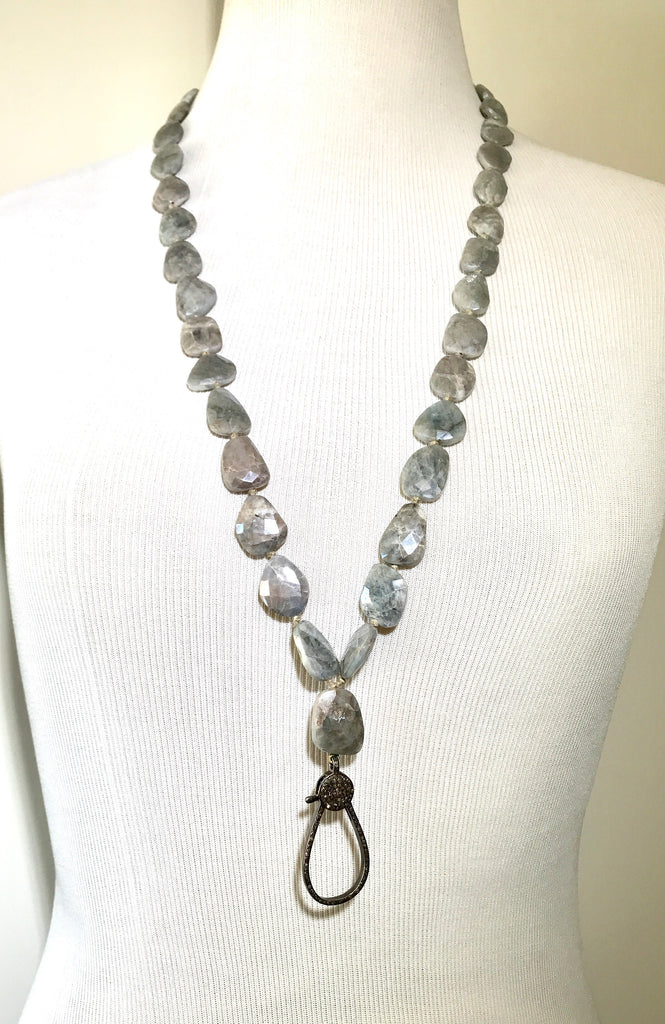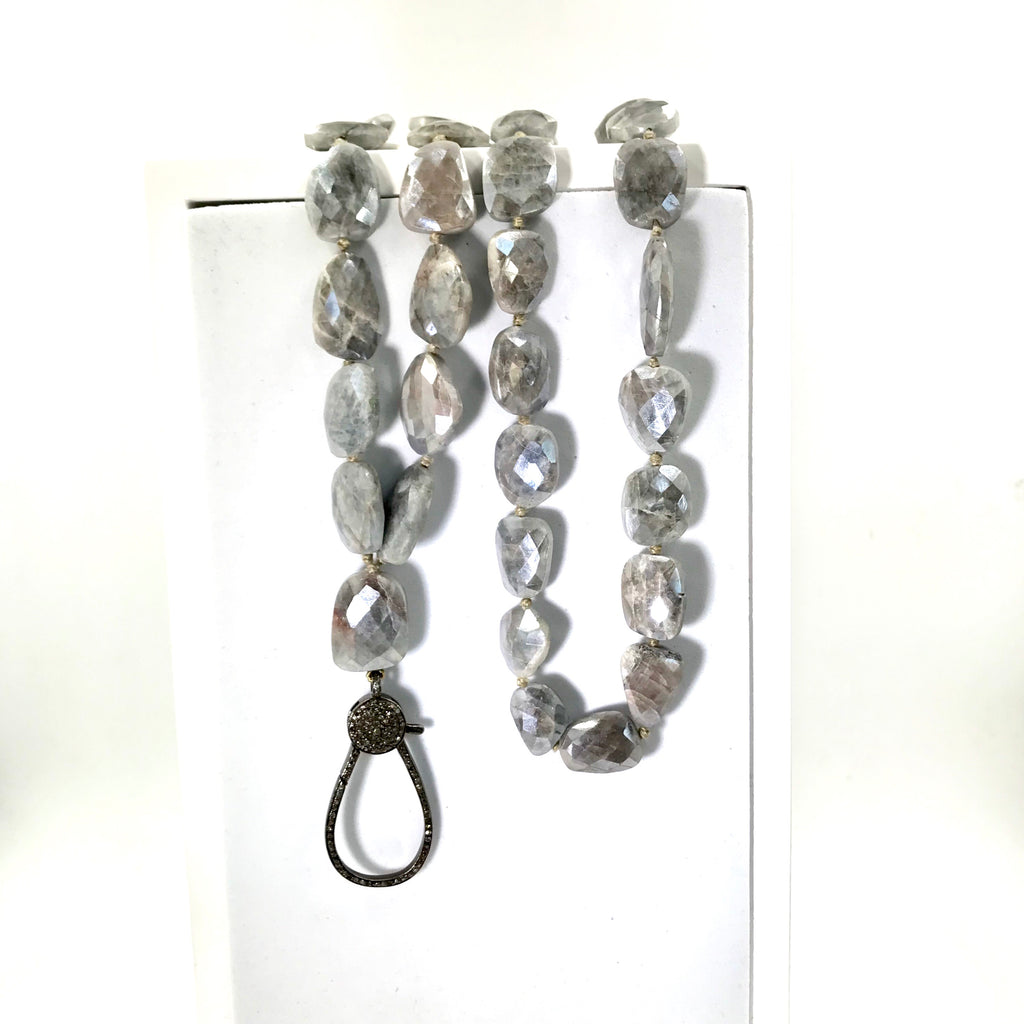 $695.00
$0.00
Diamond Clasp Long Boho Necklace Mystic Silver Grey Sapphire Slices
Shimmery mystic silvery grey faceted sapphire slices are knotted on cord to dangle a large diamond pave clasp to create this long, glamorous boho necklace.
Great to wear alone or with others layered, the gleam and sparkle of this long necklace will add some boho luxe to your boho looks year round.  This very neutral color will enliven black to white and everything in between.  
Dangle your favorite pearls or charms from the easy to open clasp.  Necklace measures 30 inches long plus the 2 1/2 inch dangle with the clasp.  
Questions?  Send us a CHAT message.