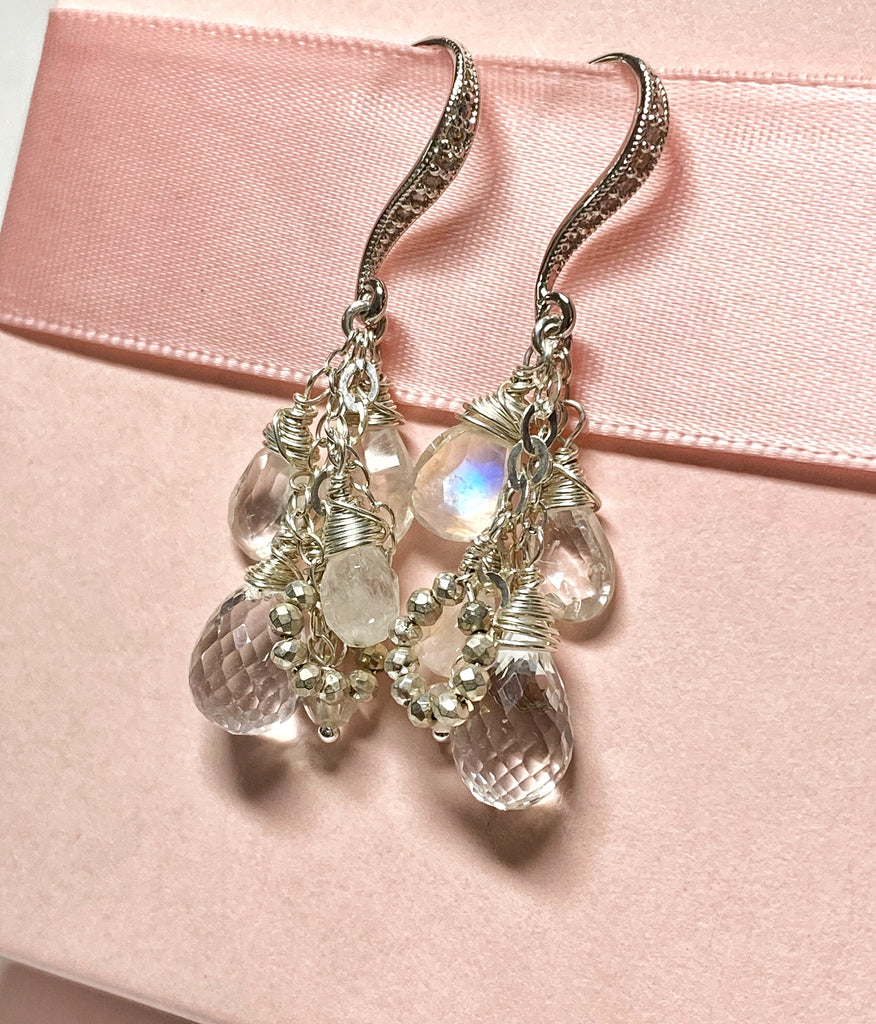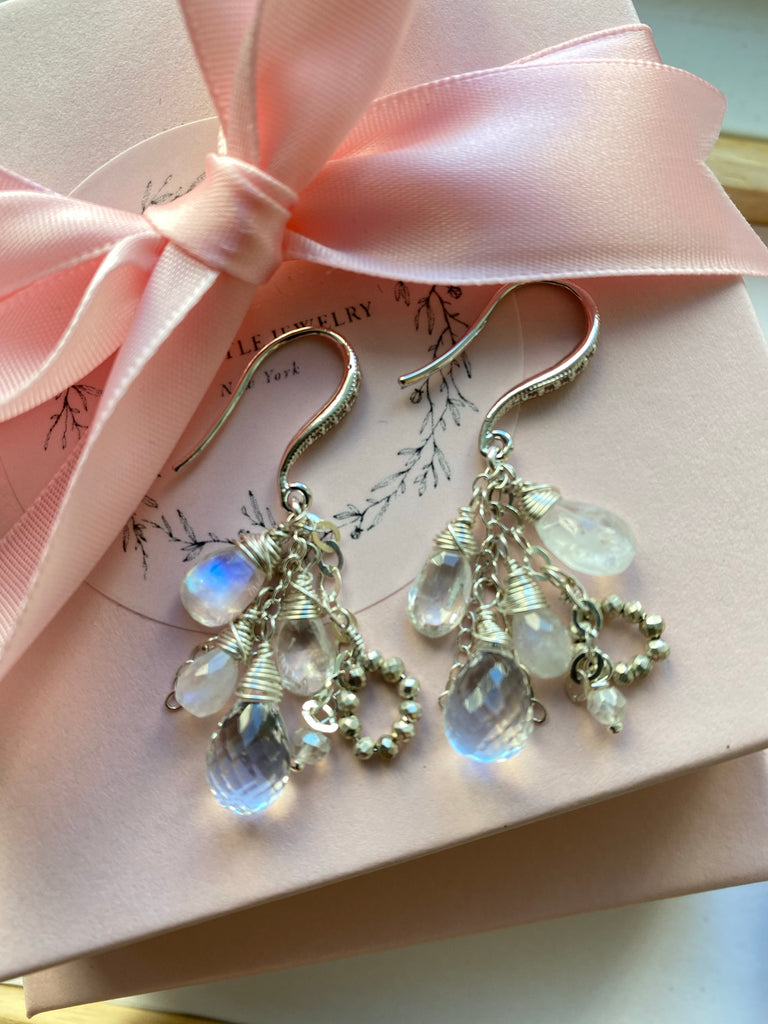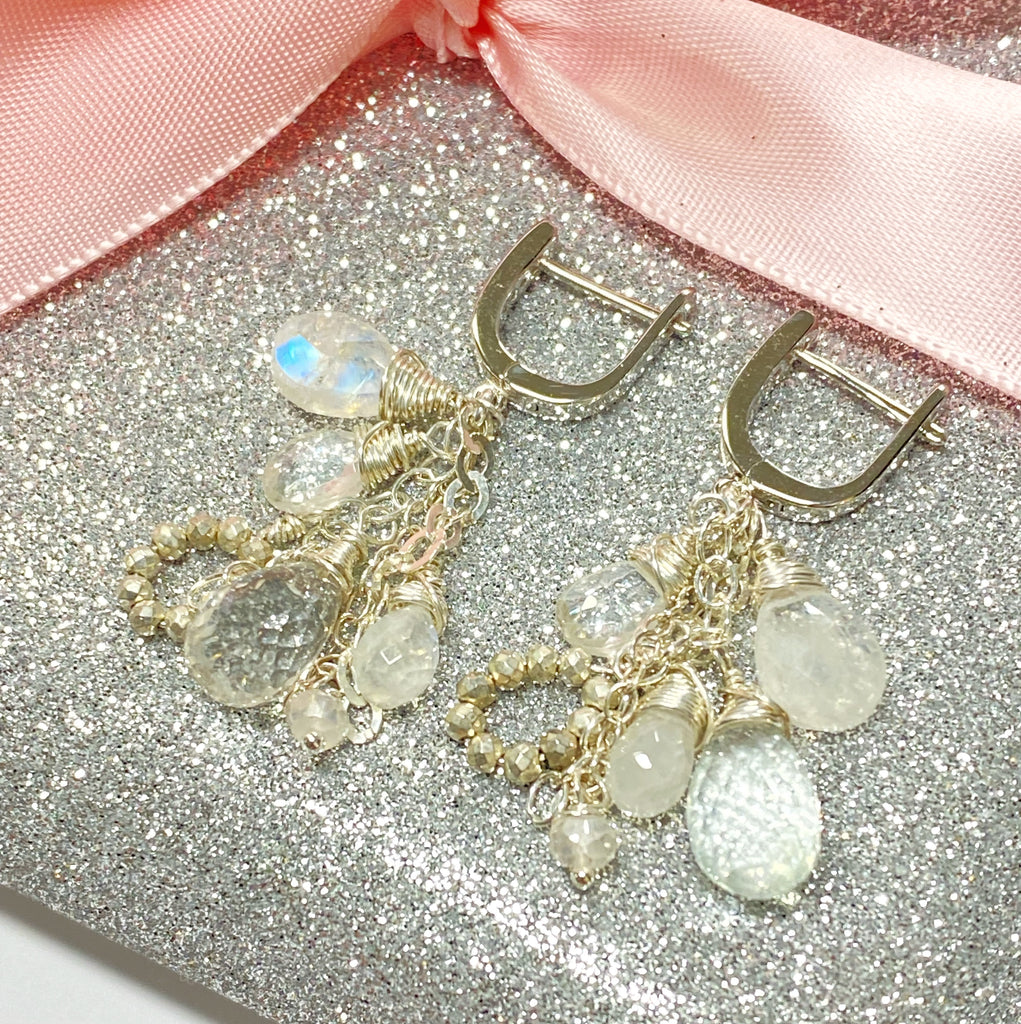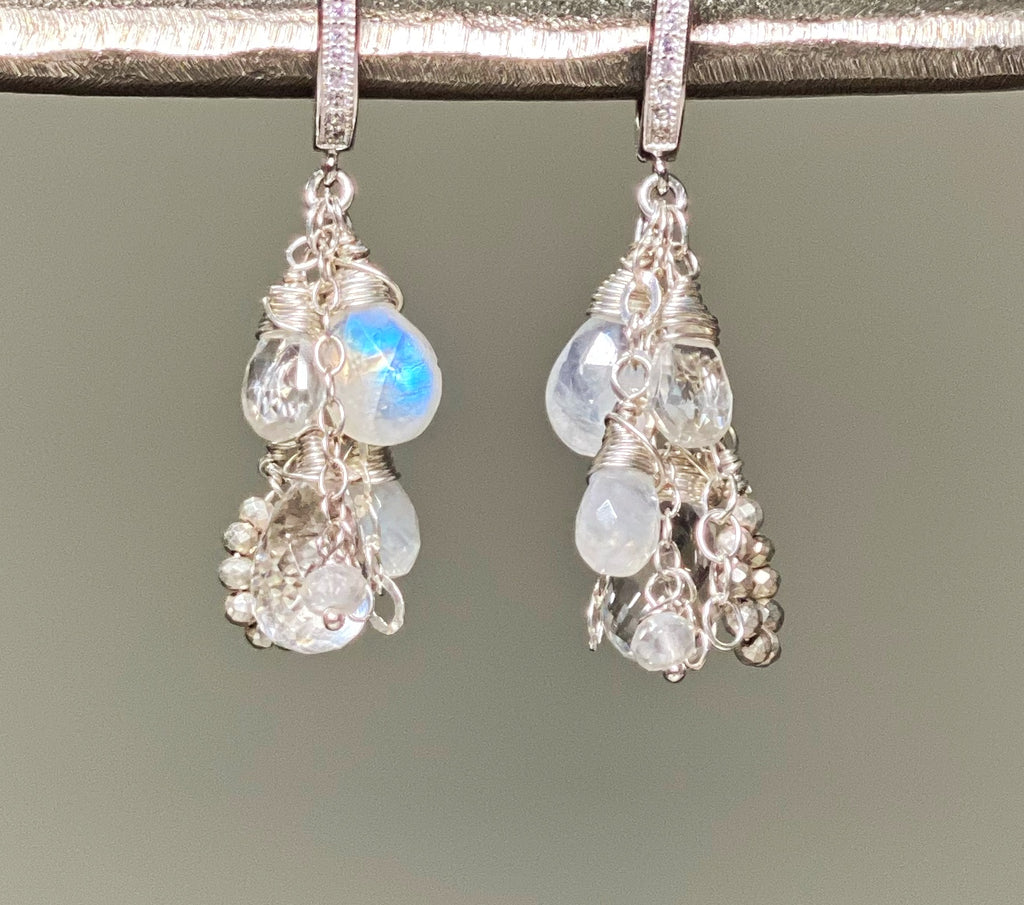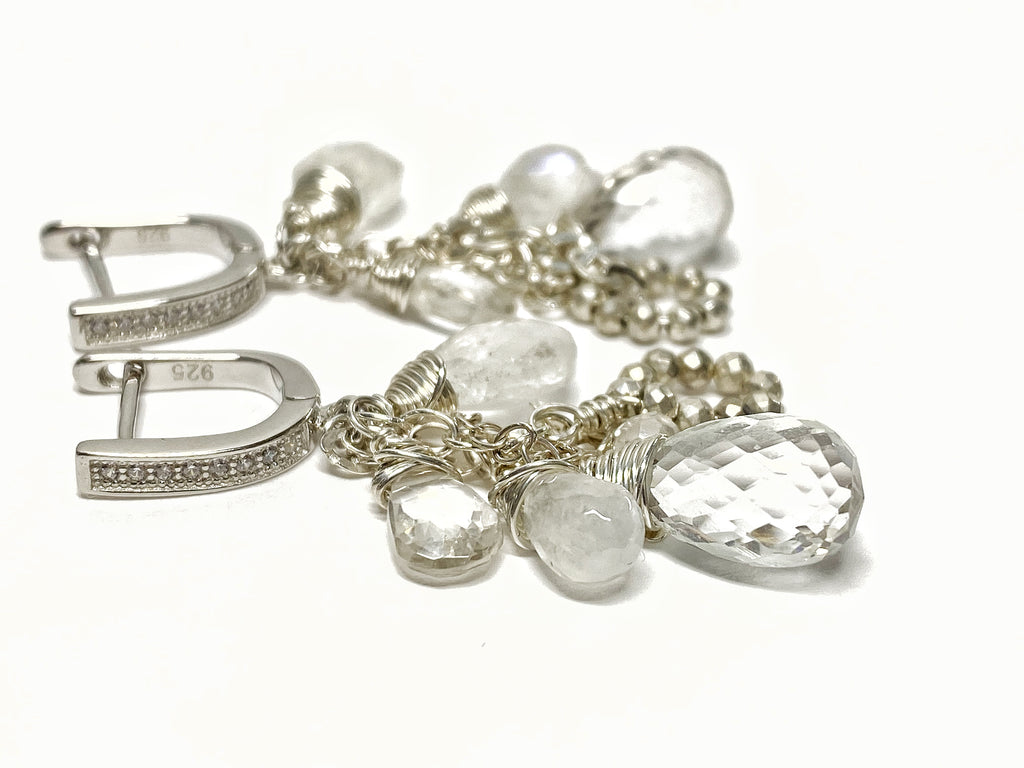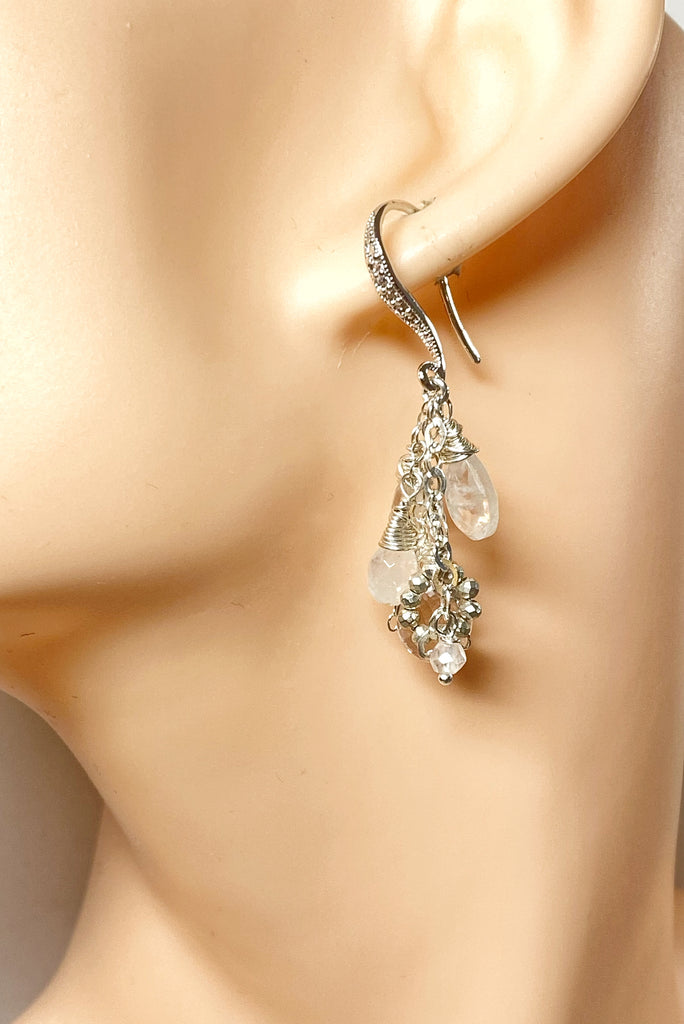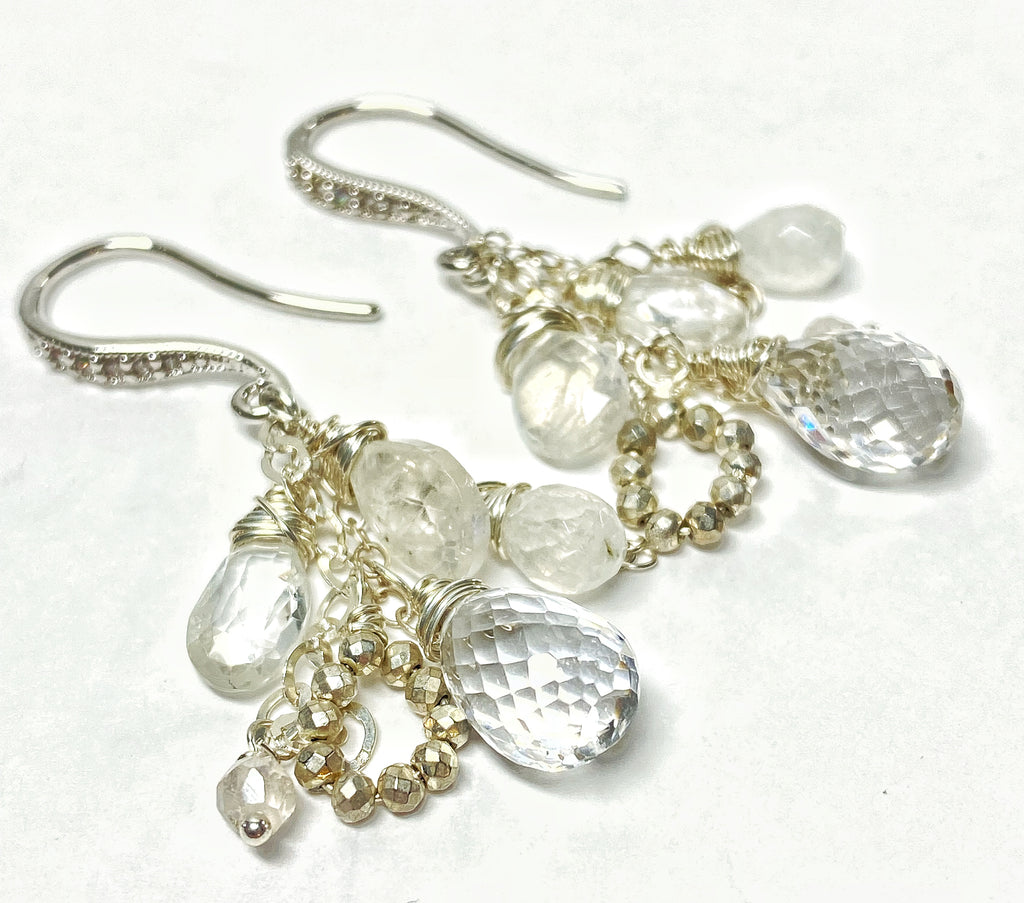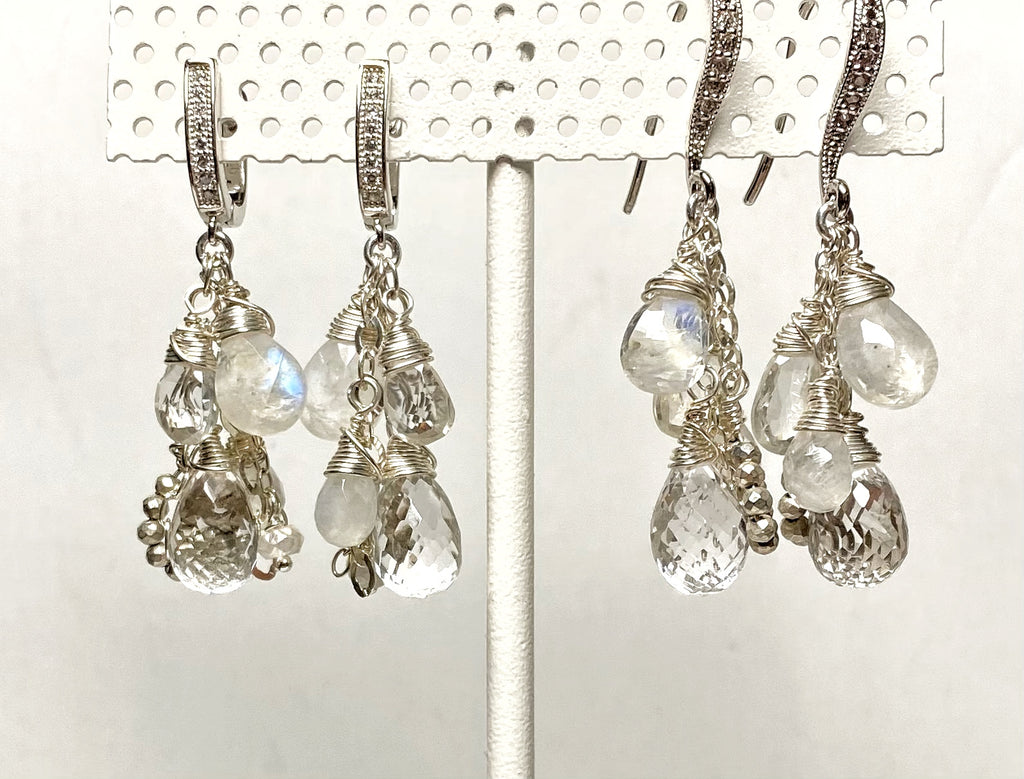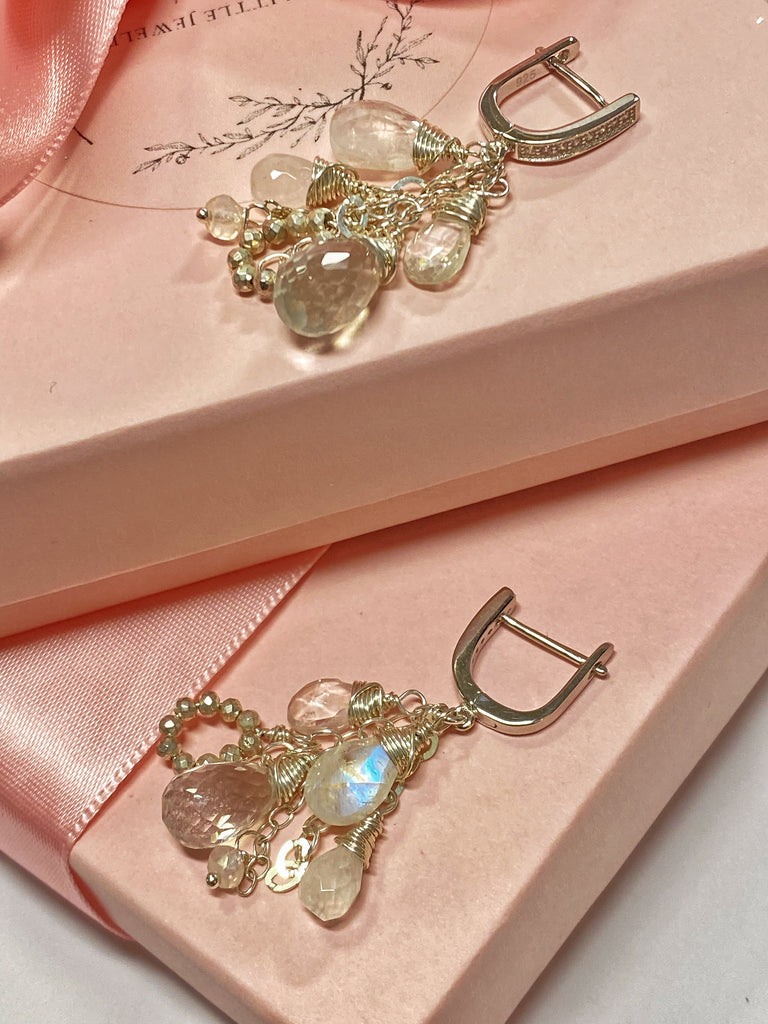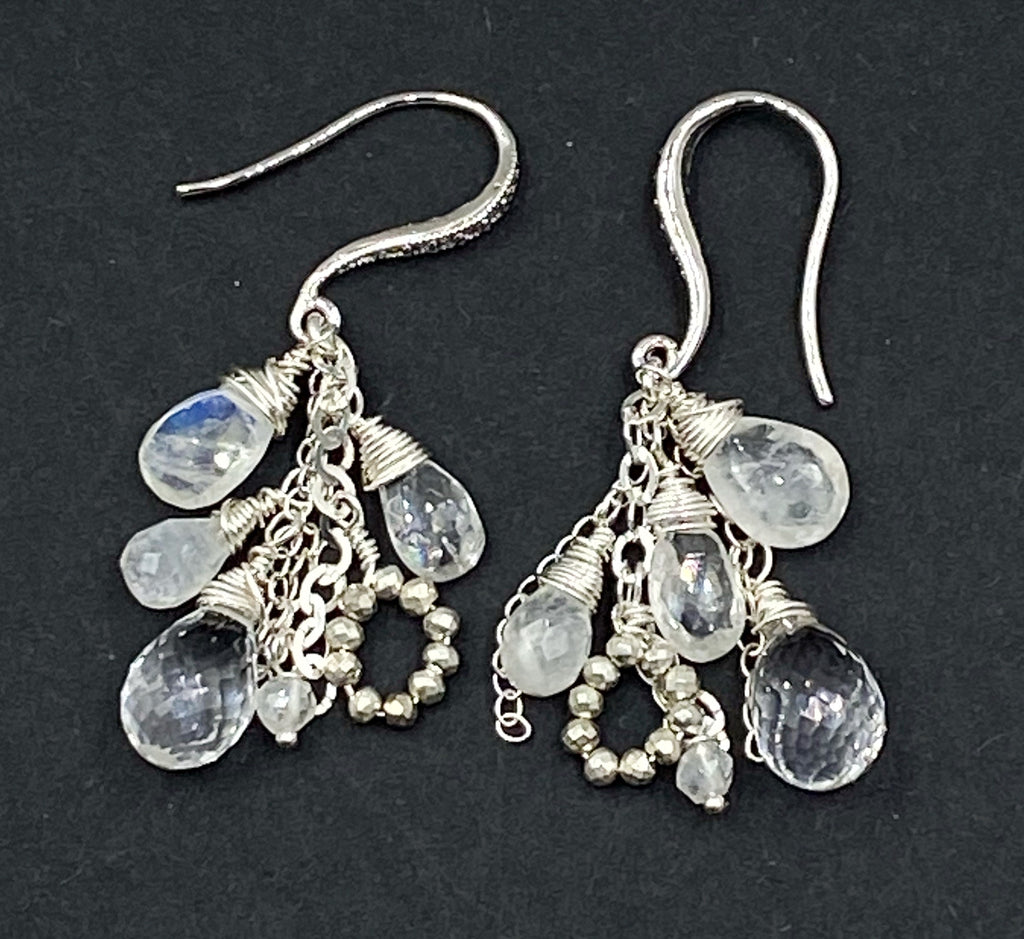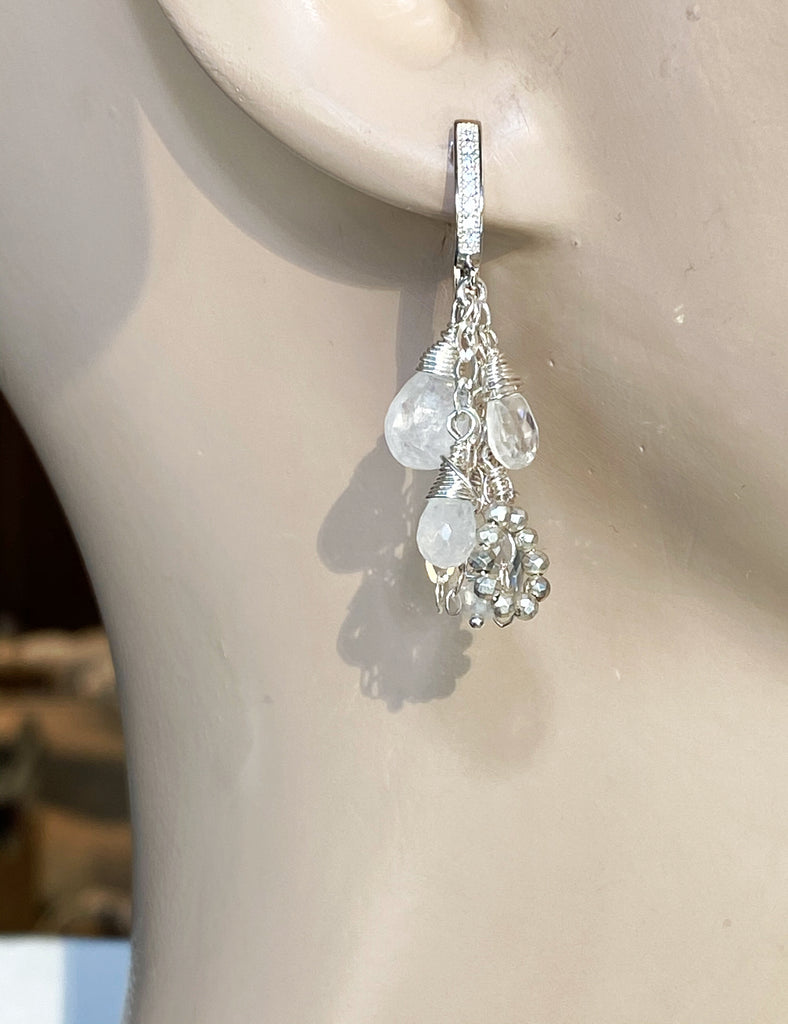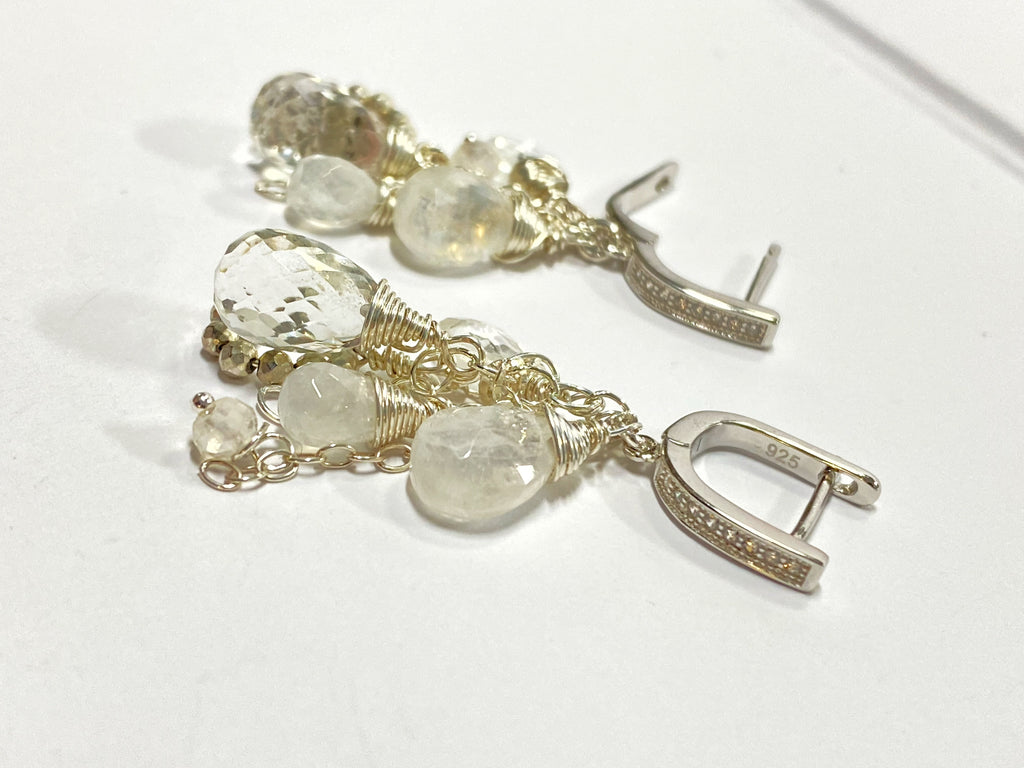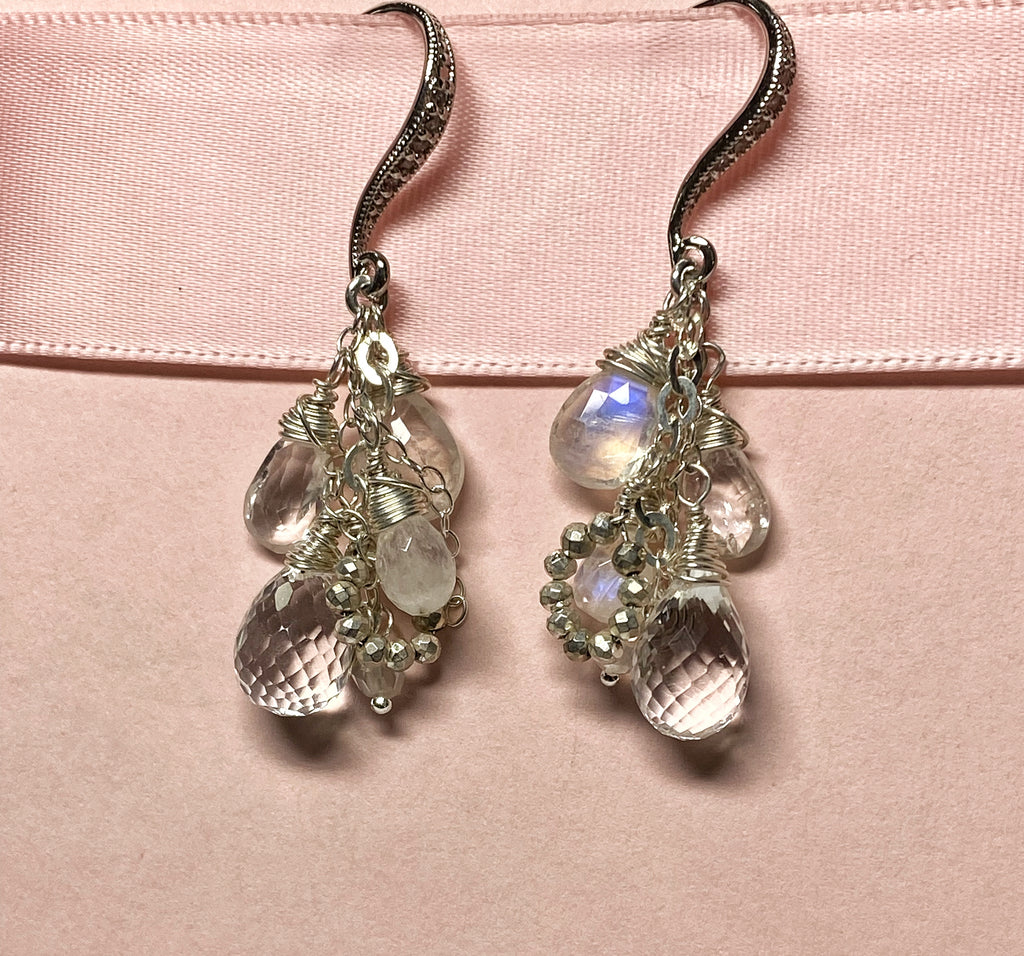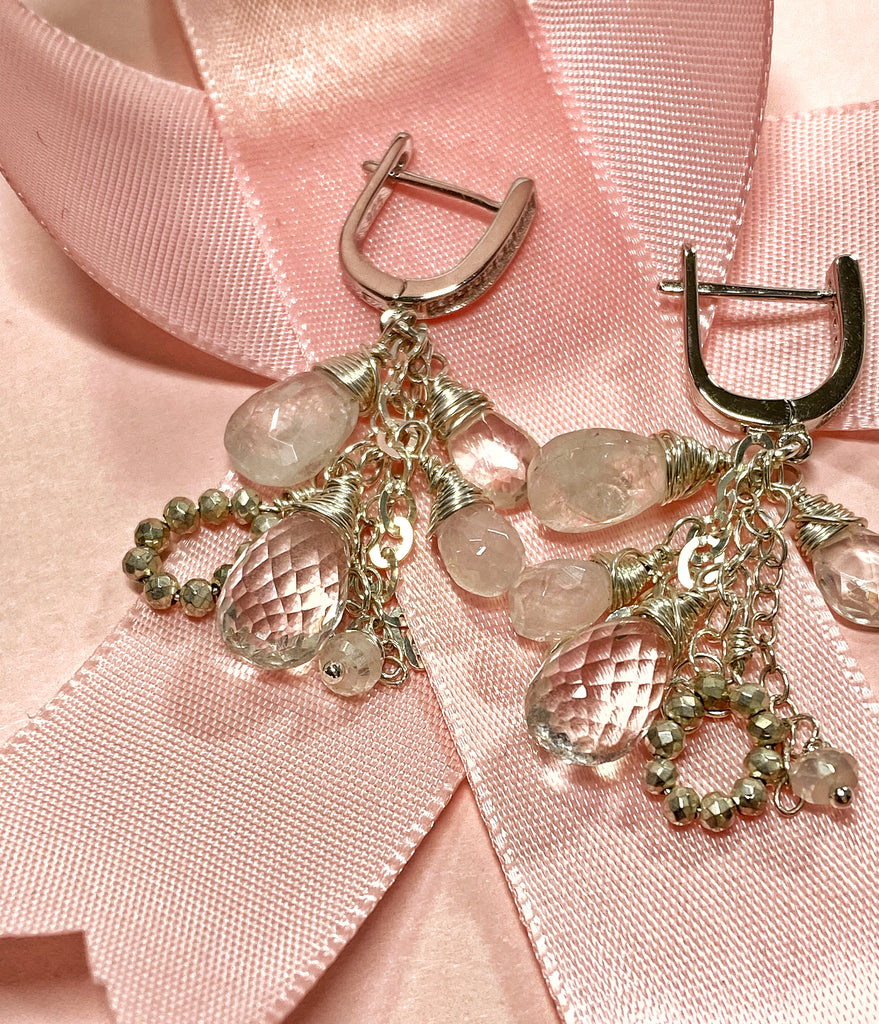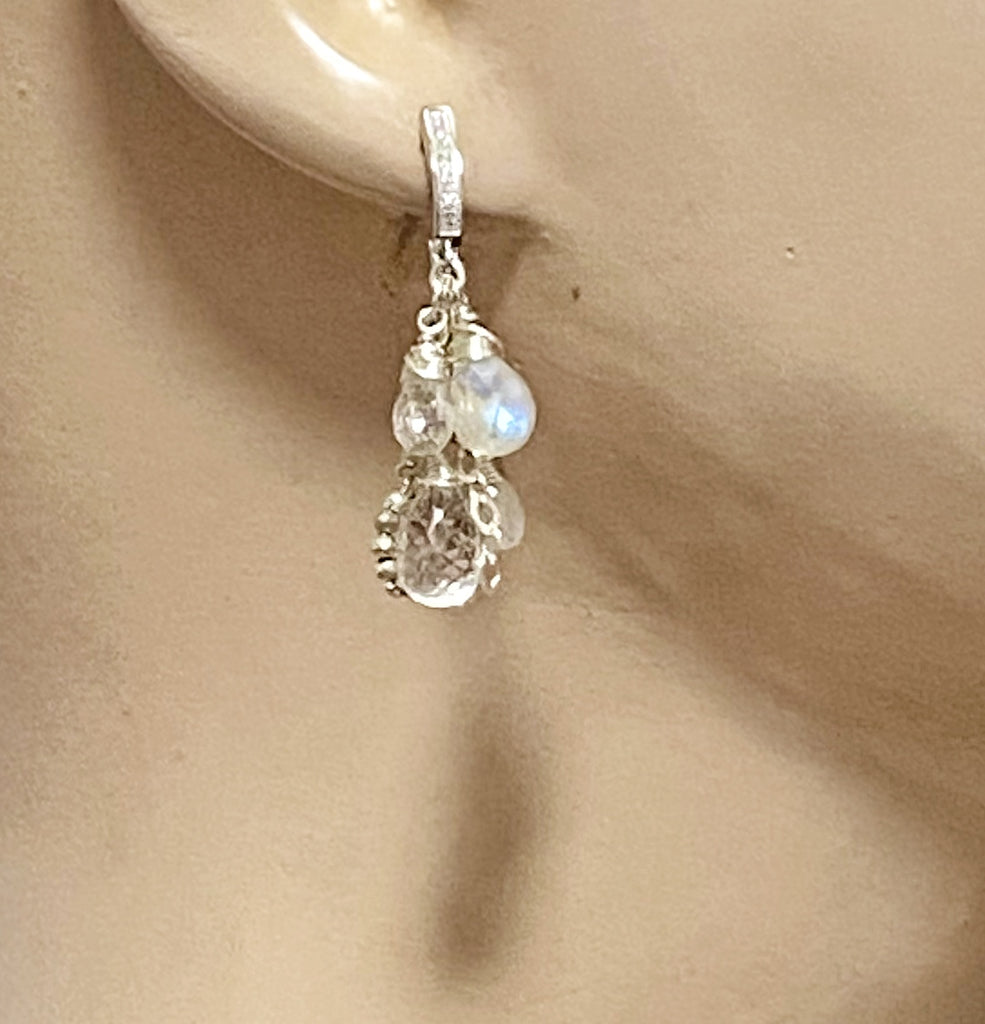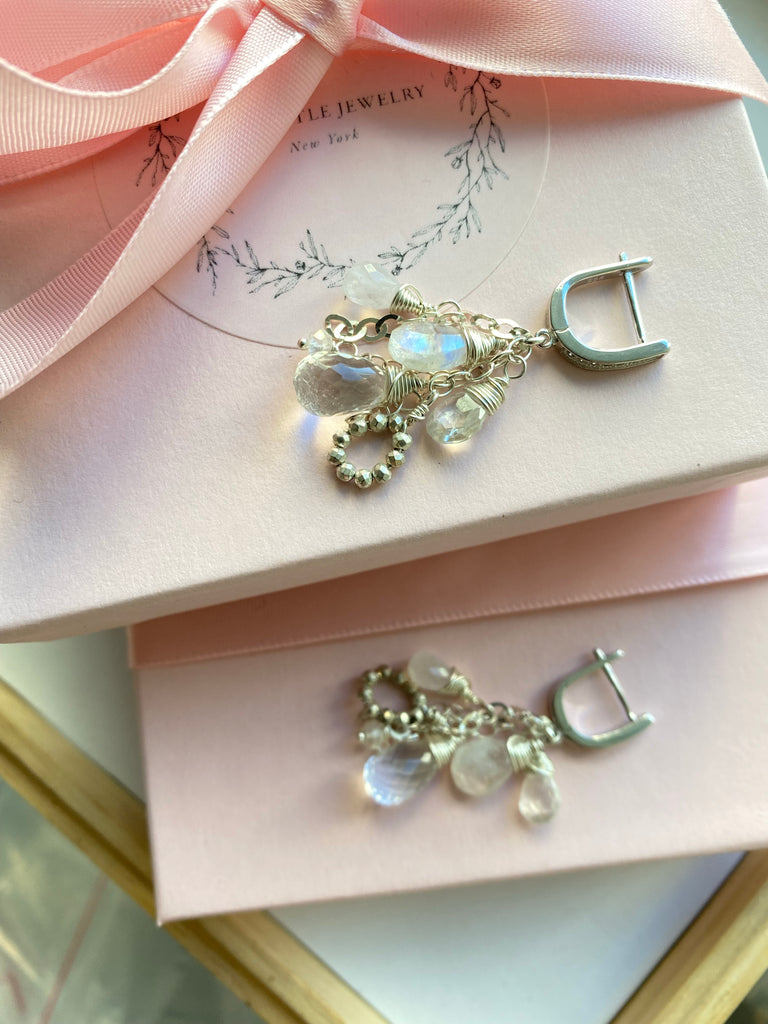 $128.00
$0.00
Crystal Quartz Dangle Earrings Sterling Silver Moonstone
Sparkling gemstones of rainbow moonstone, clear crystal quartz, natural clear zircon, and tiny silver pyrite are wire wrapped in sterling silver to dangle on sterling silver chains, creating these light catching dangle earrings.

Rondelles tiny silver pyrite are wire wrapped into a circle to dangle and add more tiny twinkles to the mix!

A mystic quartz crystal rondelle dangles from each earring.

These make a great gift, but get a pair for yourself as well or you may find it hard not to keep these for yourself!  So pretty!

Total length of earrings, including the pave cz  silver French hook ear wires, is 1 3/4 inches. Rubber stoppers included.

If you prefer the  plain sterling silver French hooks you may choose those from the drop down menu.
These have a total length of 1 1/2 inches.