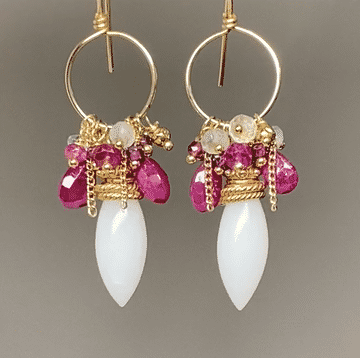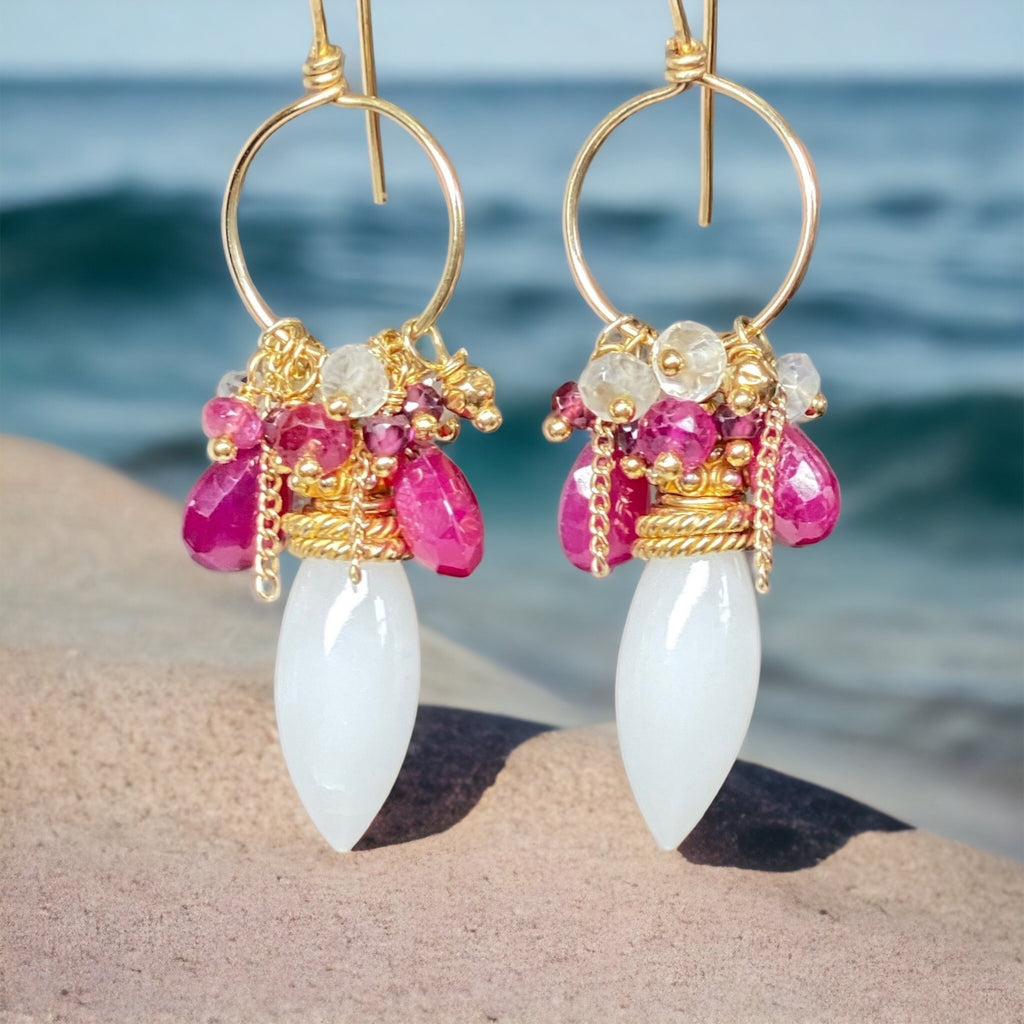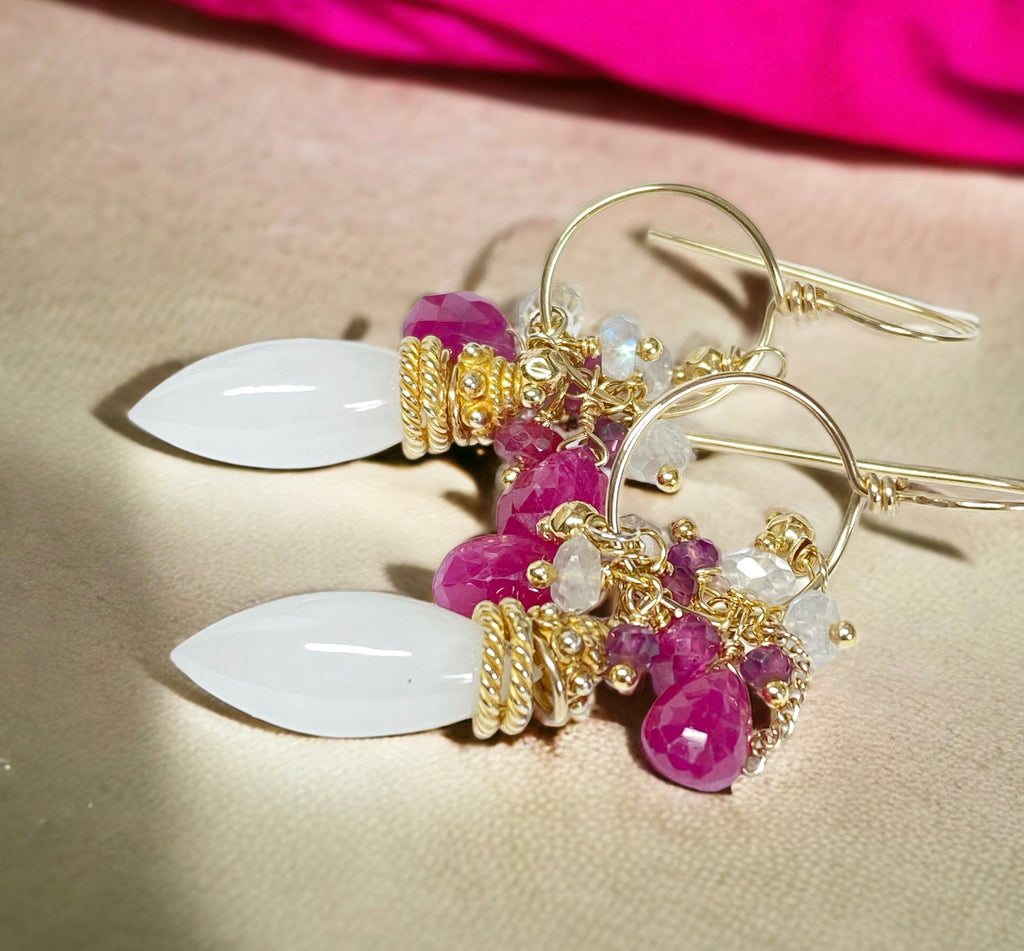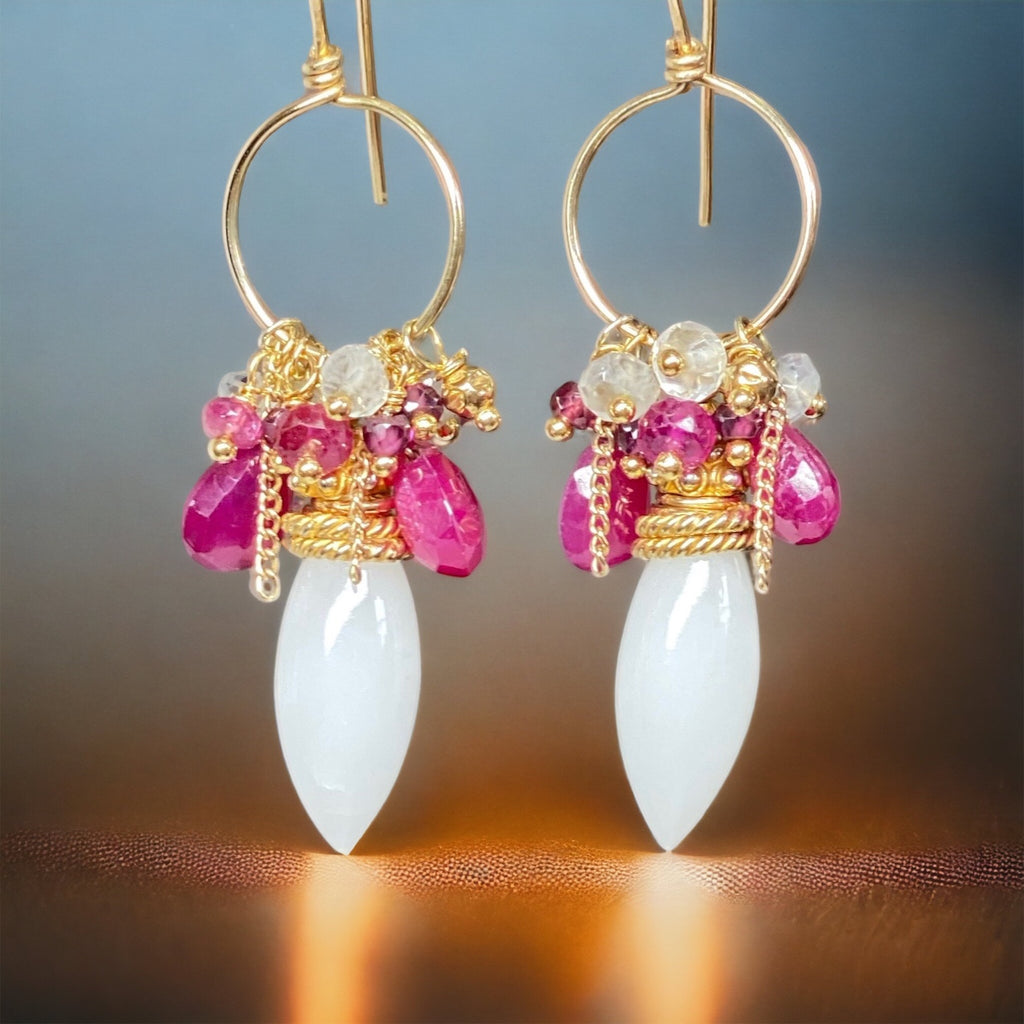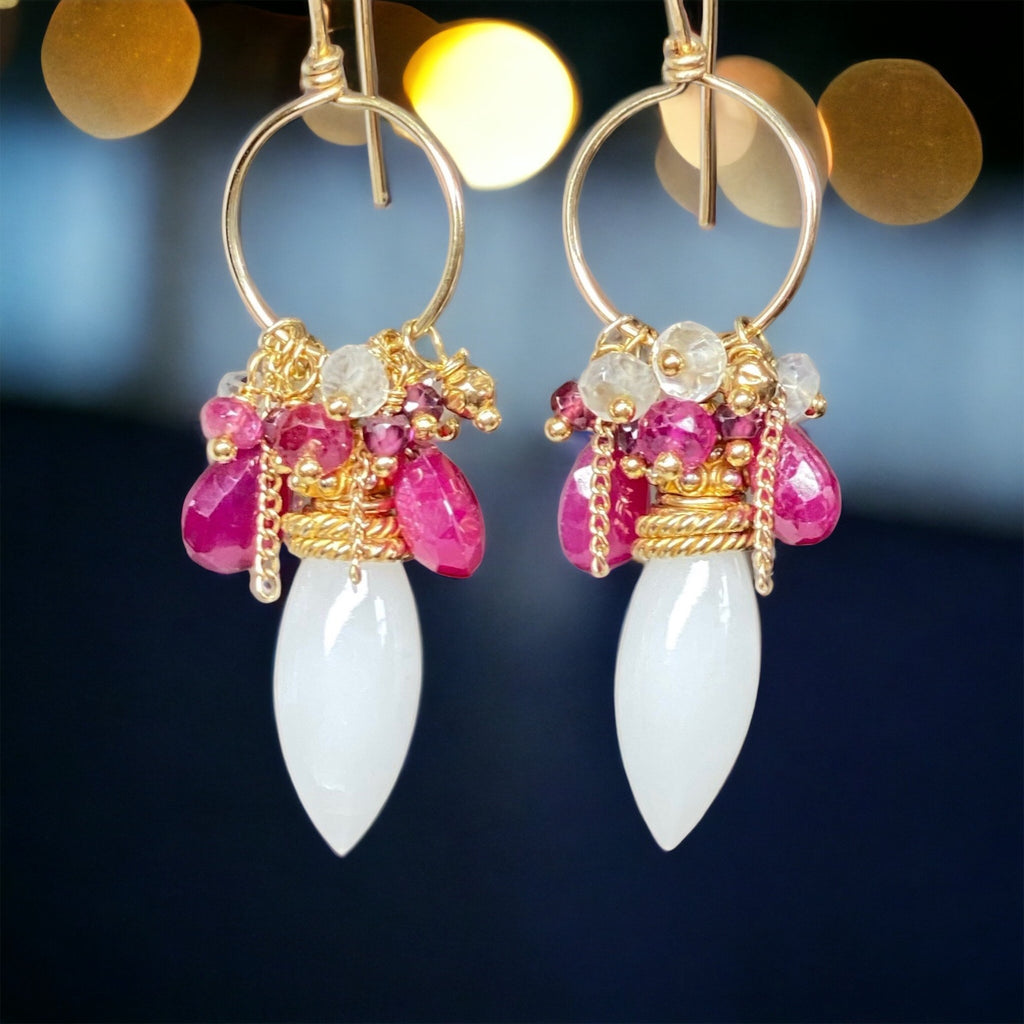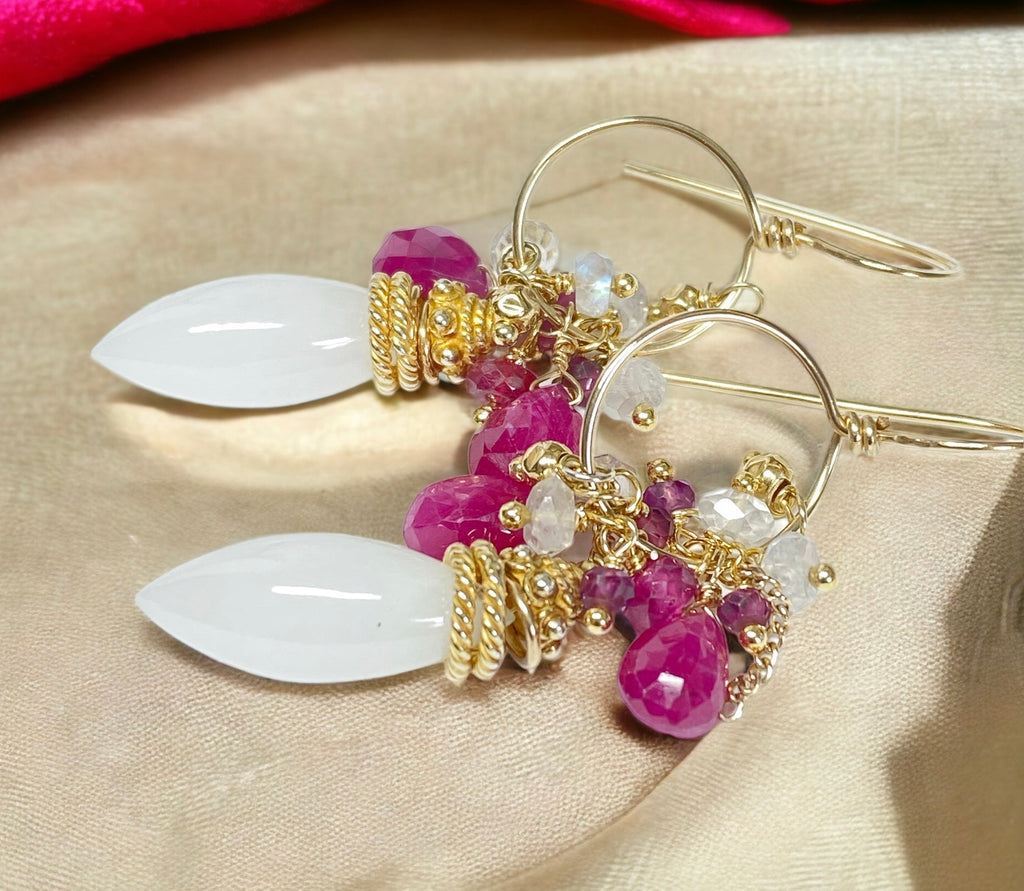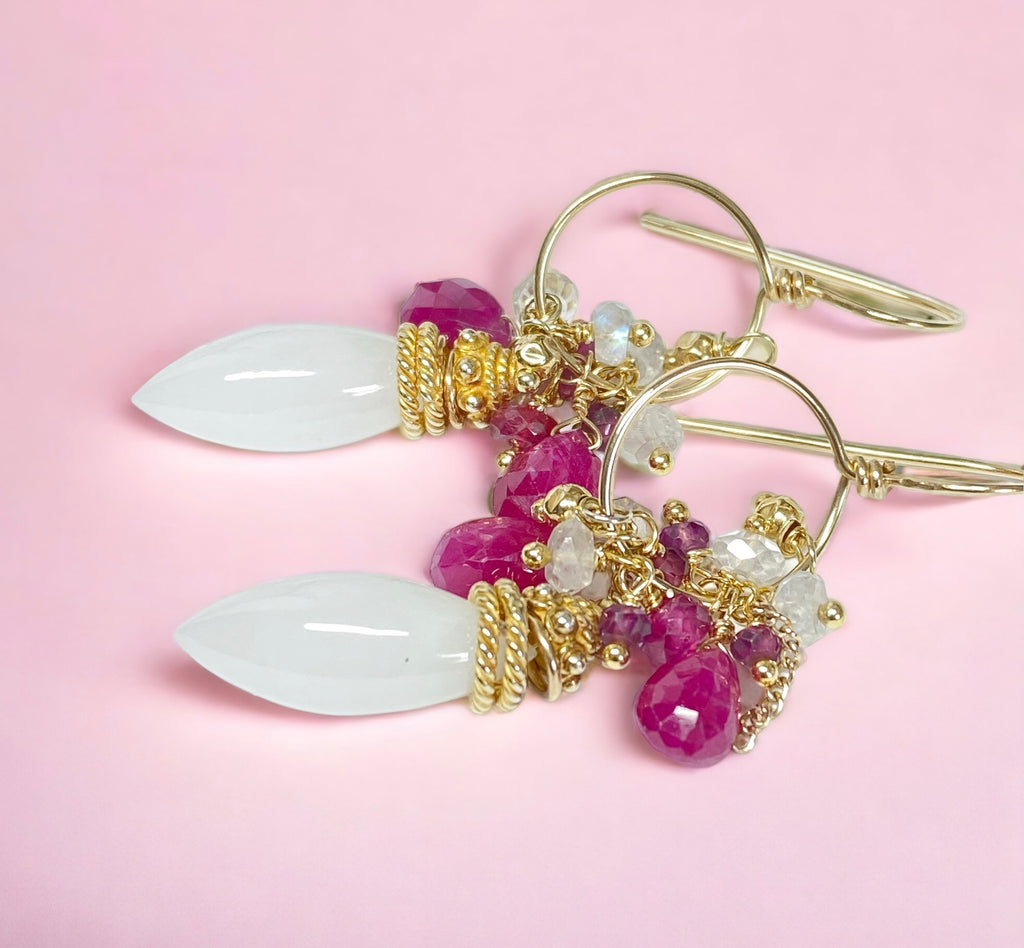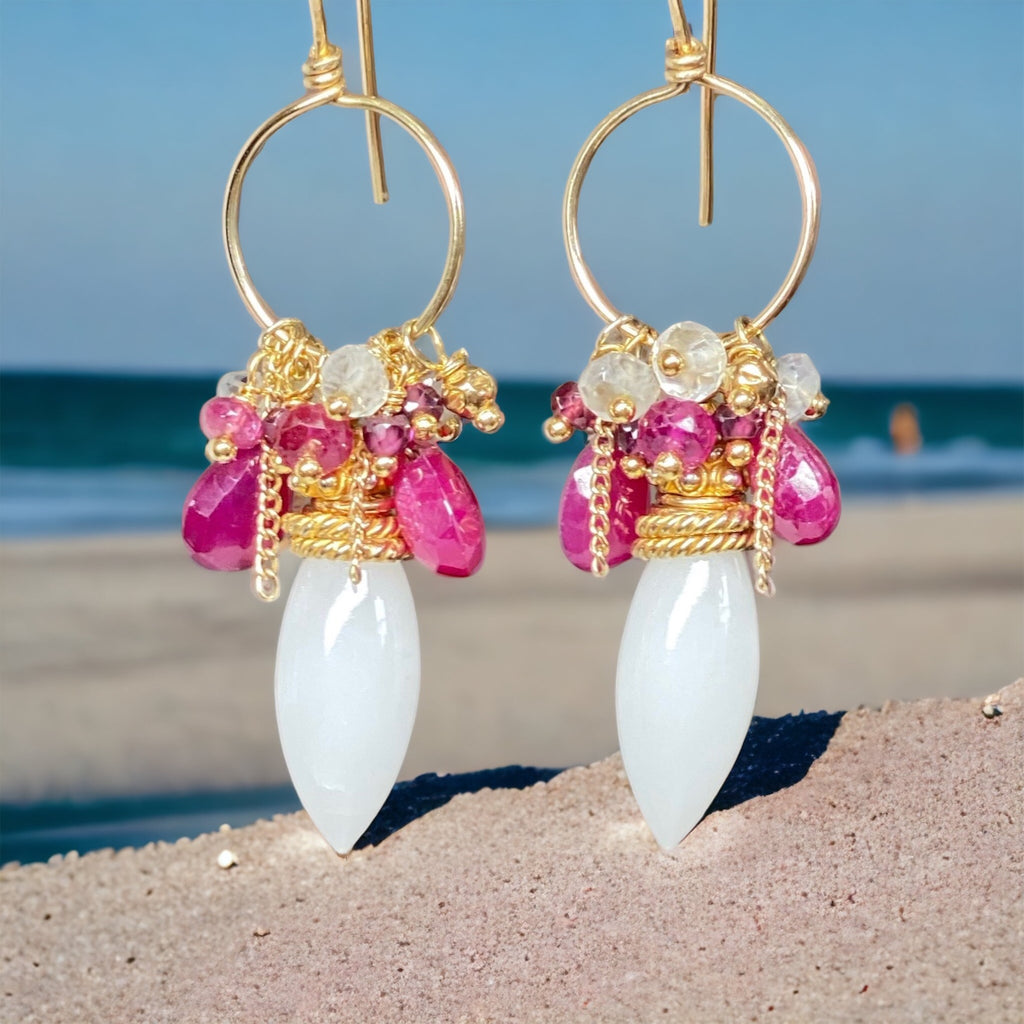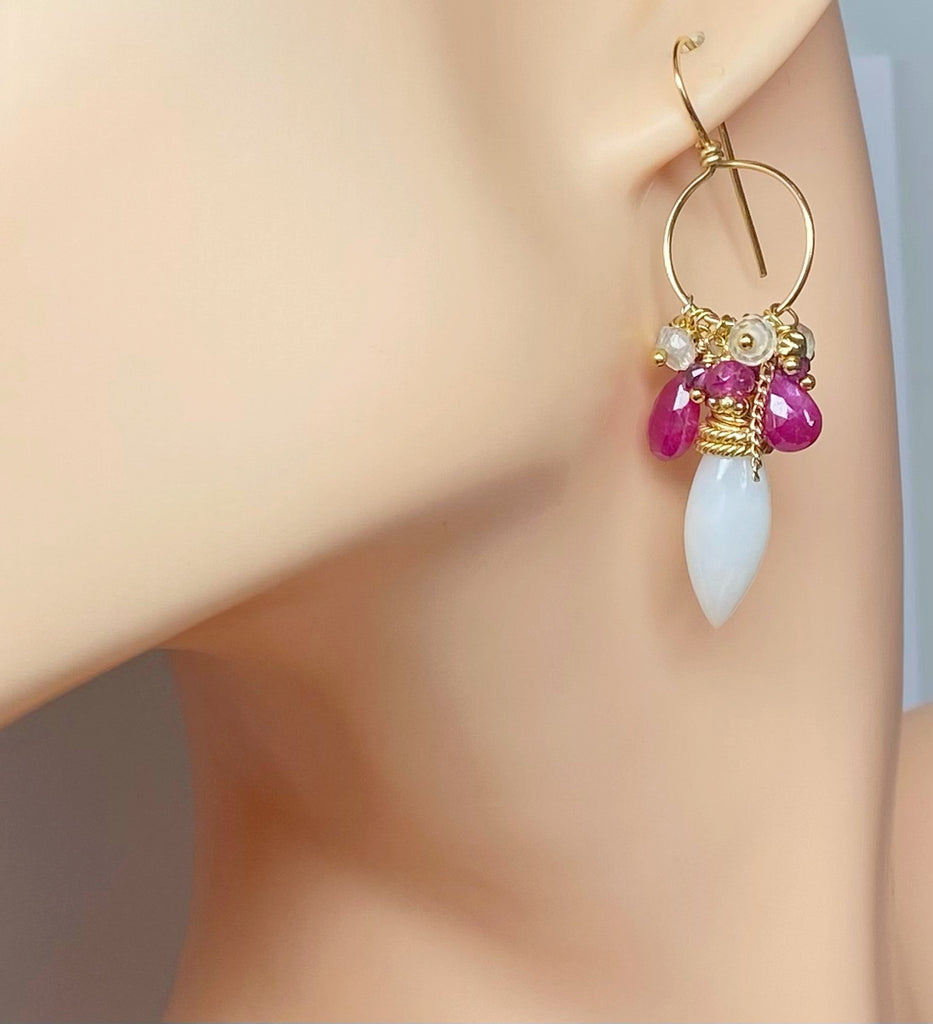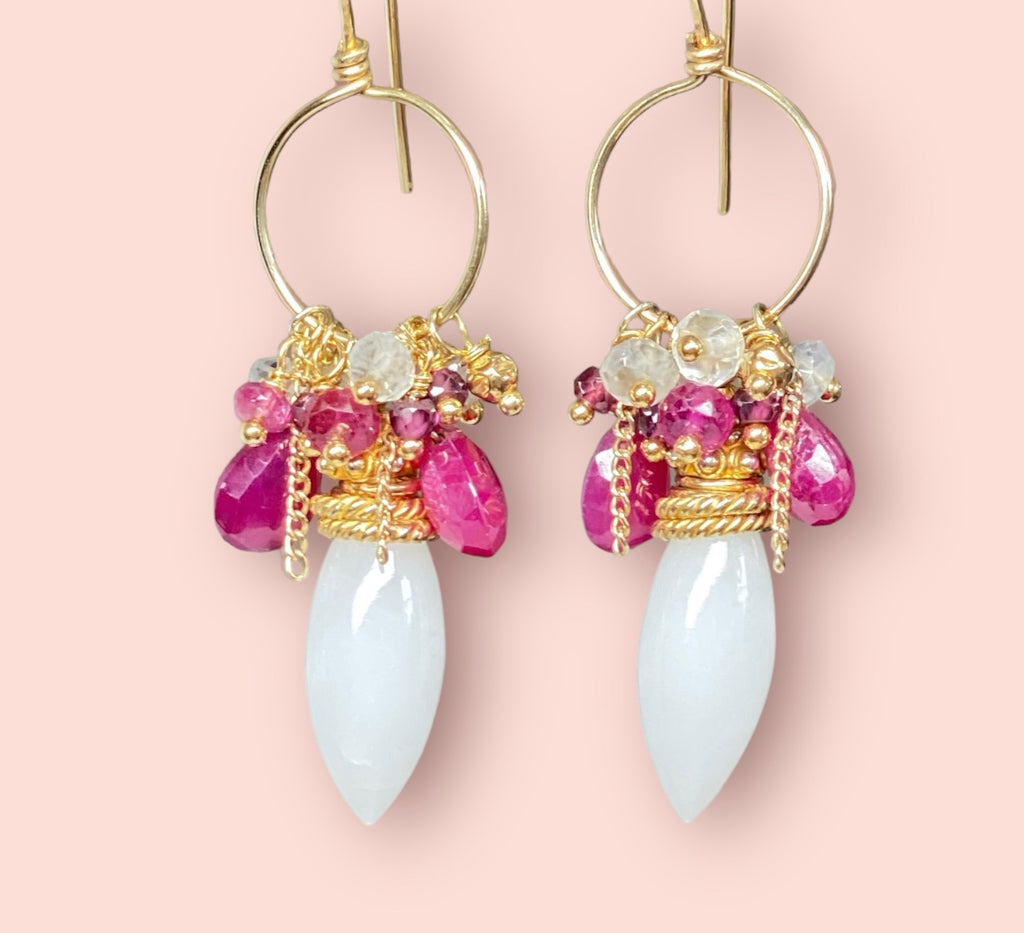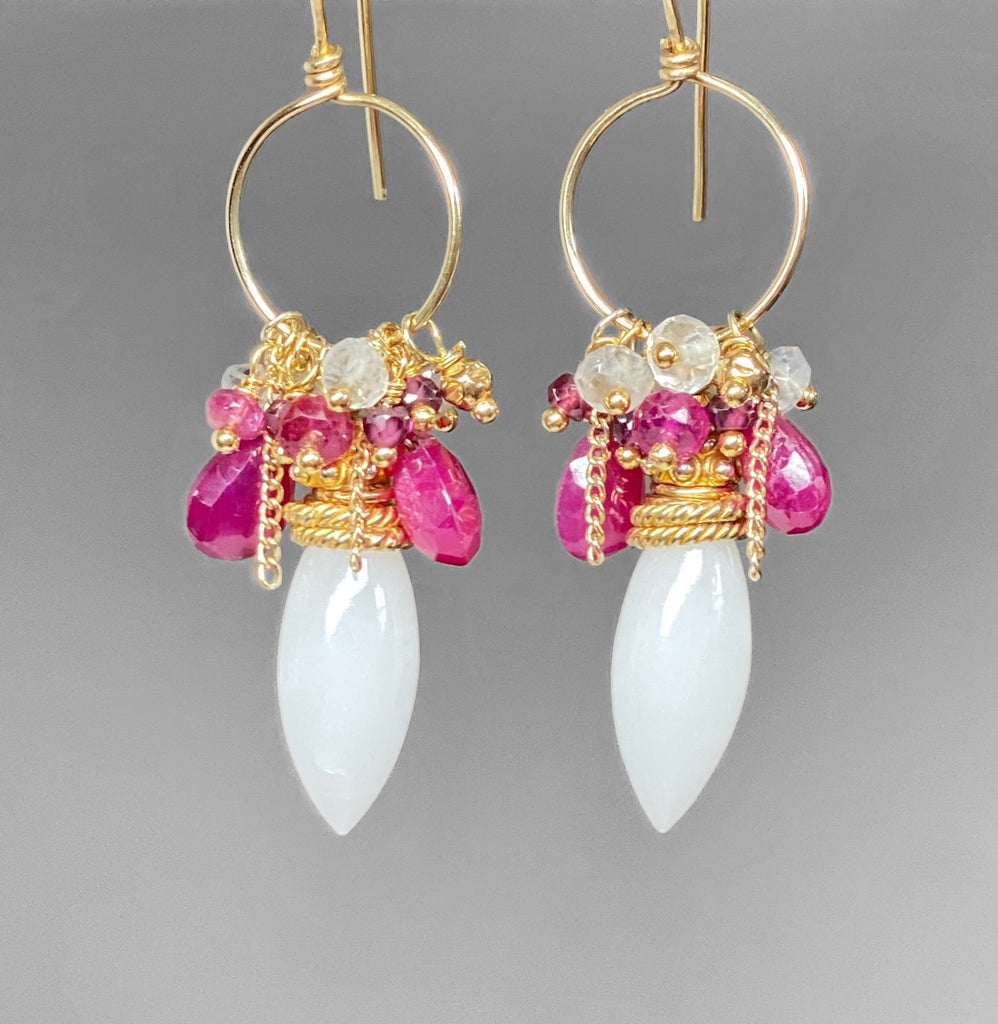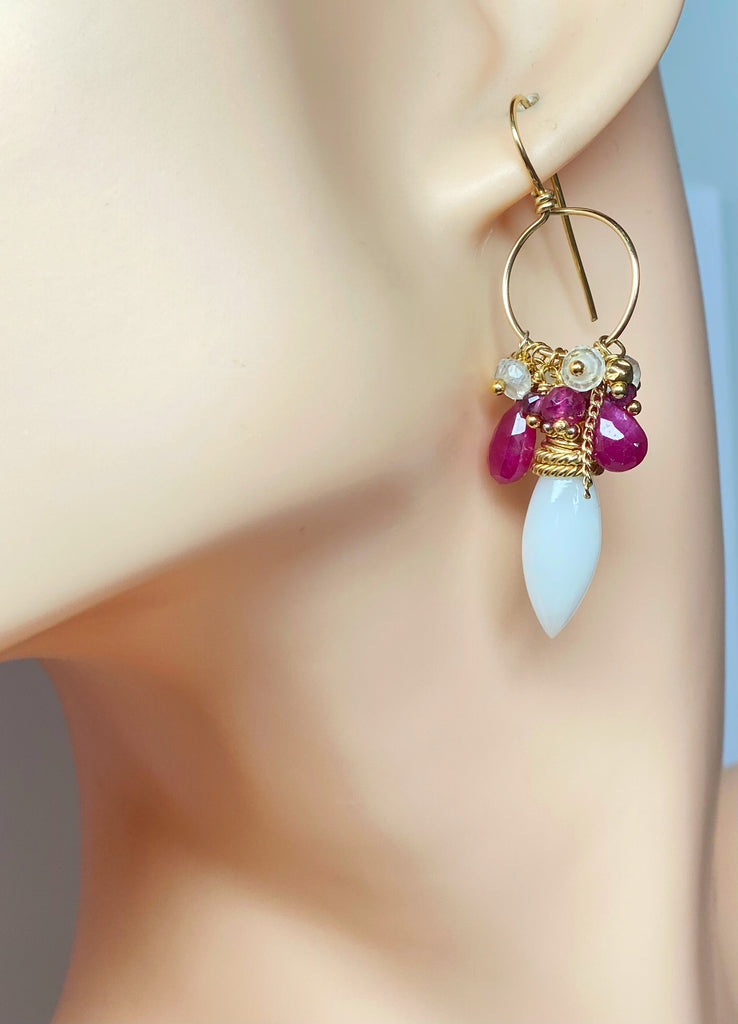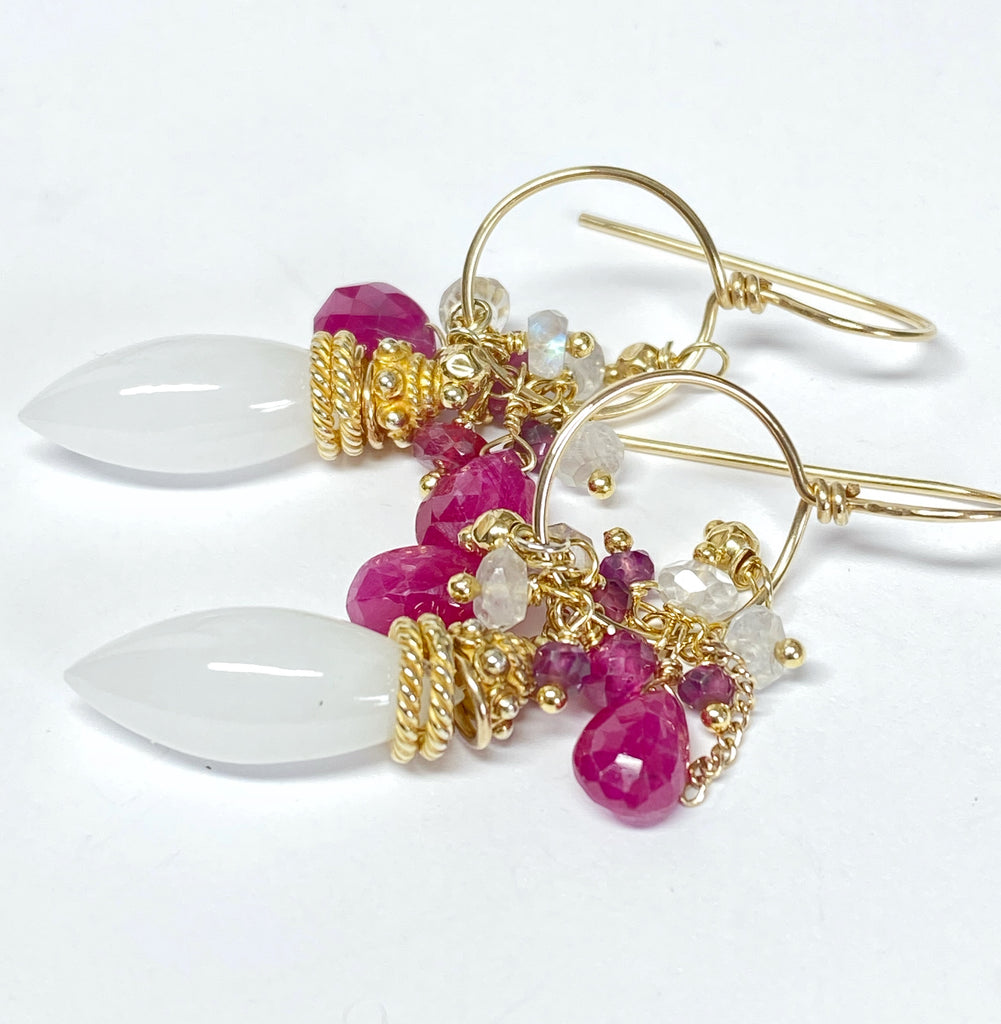 $175.00
$0.00
Ruby Hoop Earrings in Gold Fill with White Aventurine
Hand forged 14 kt gold filled all in one hoops dangle polished white gemstones in their centers flanked by faceted ruby briolettes and dangling clusters of moonstones and garnets to create these elegant, feminine earrings.
The center smooth white aventurine marquise shaped gemstones are topped with gold vermeil accents and topped with ruby rondelles.
Dangling on the sides are faceted ruby briolettes along with rainbow moonstones dangling gold filled chains and rhodolite garnets.
Gold filled nugget beads dangle on the edges for a little more glamour!
The all-in-one earrings easily slip into the earlobe and will have stoppers to secure them.
Beautiful earrings!  Length is just over 2 inches.
These earrings are perfect for a July birthday gift, Christmas holiday events and Valentines Day.  So many reasons to own, gift and wear these classic earrings!
 Questions?  Get in touch: CHAT, EMAIL, PHONE.   I'm happy to help.