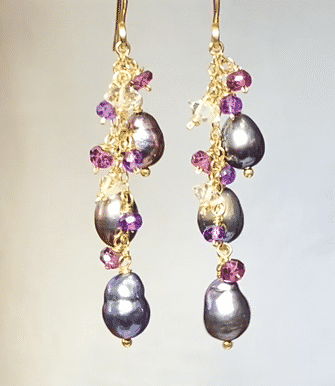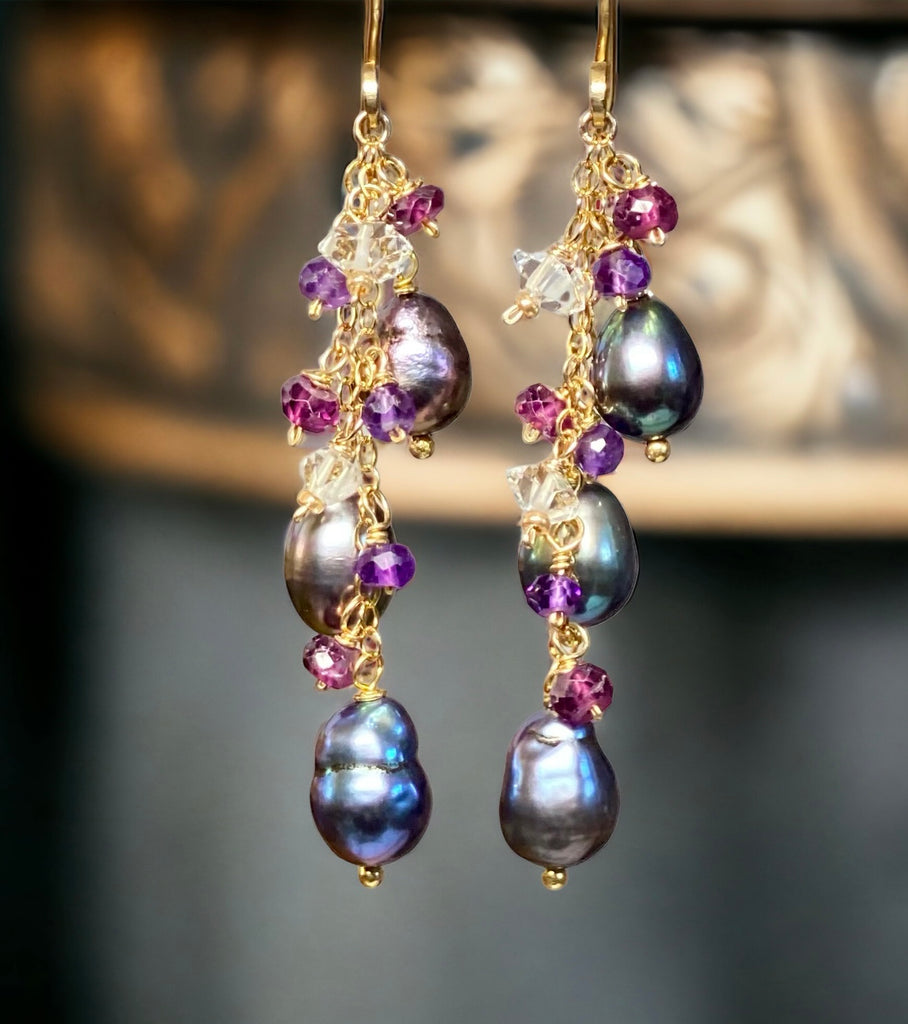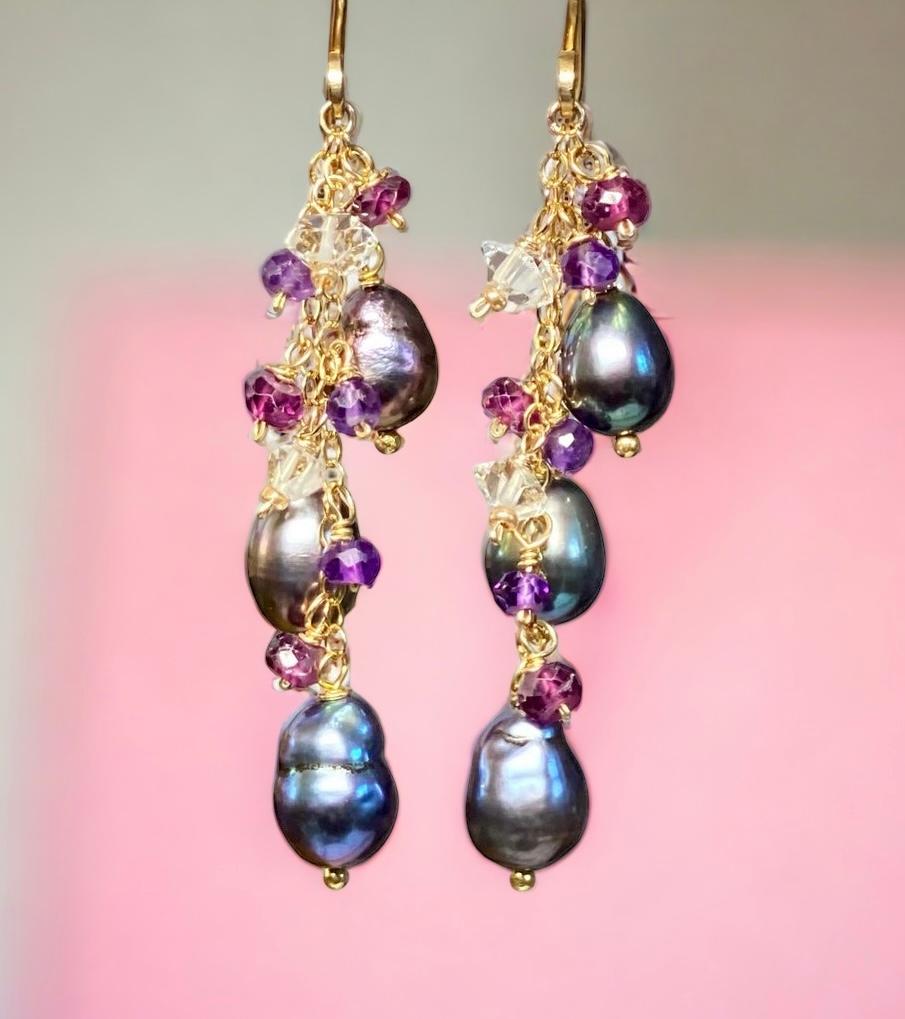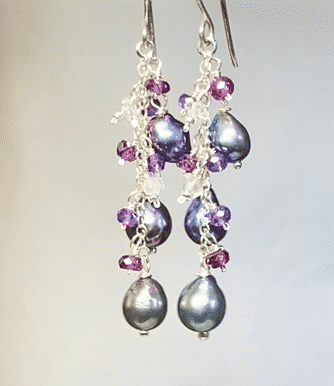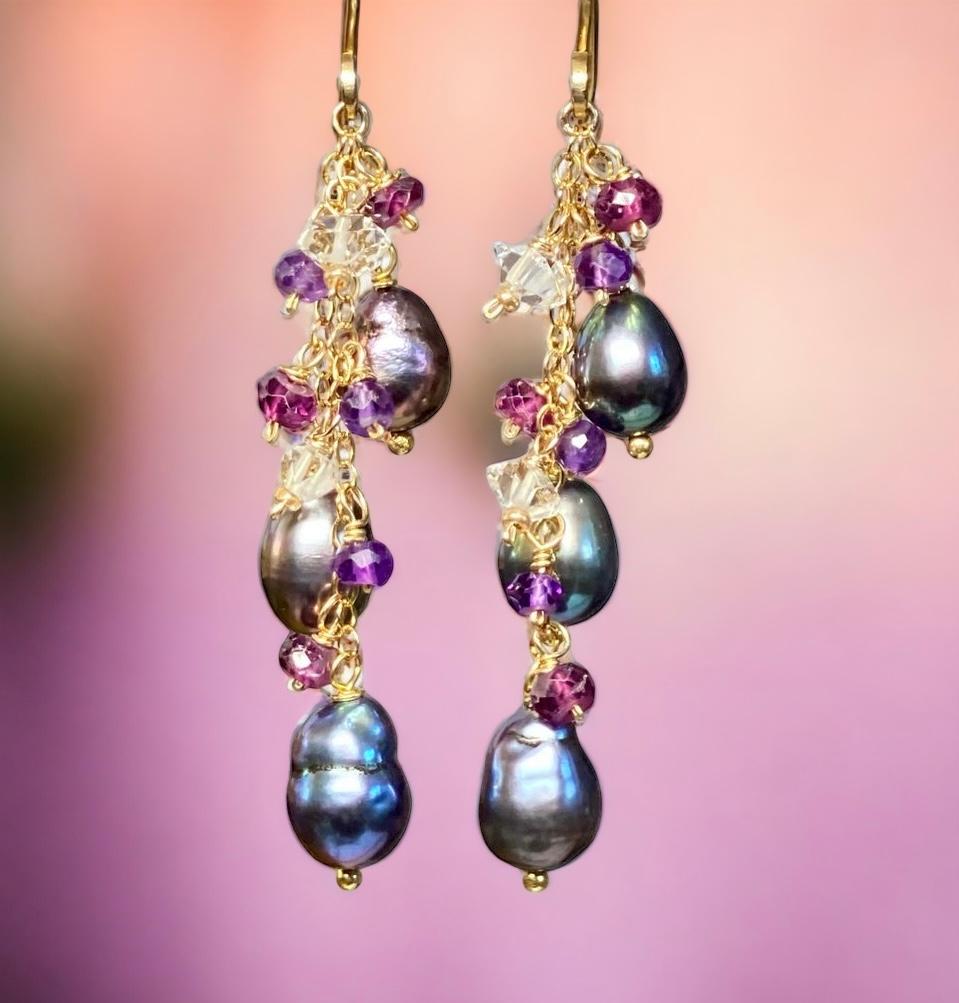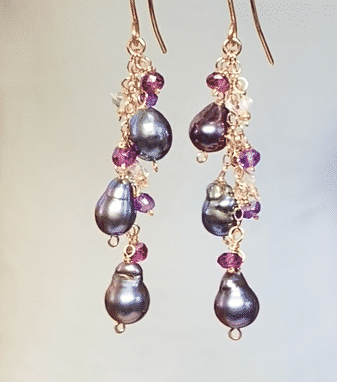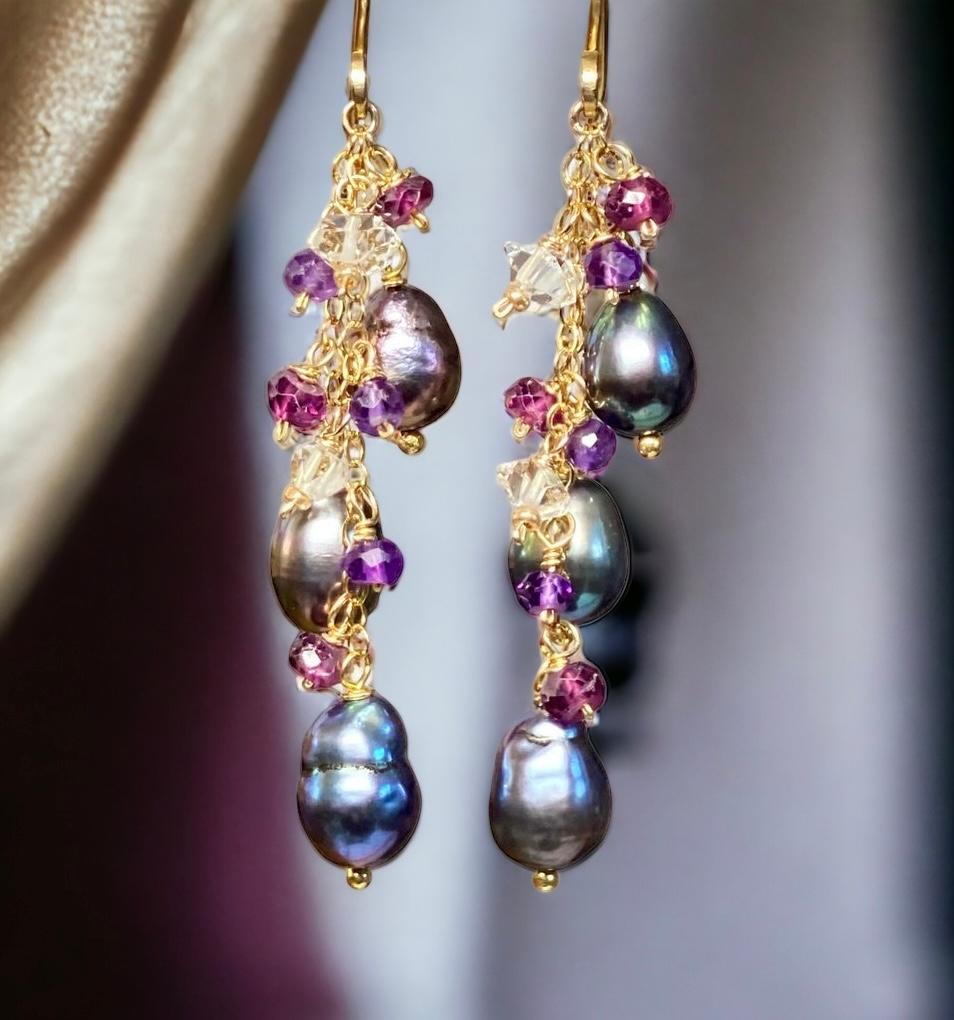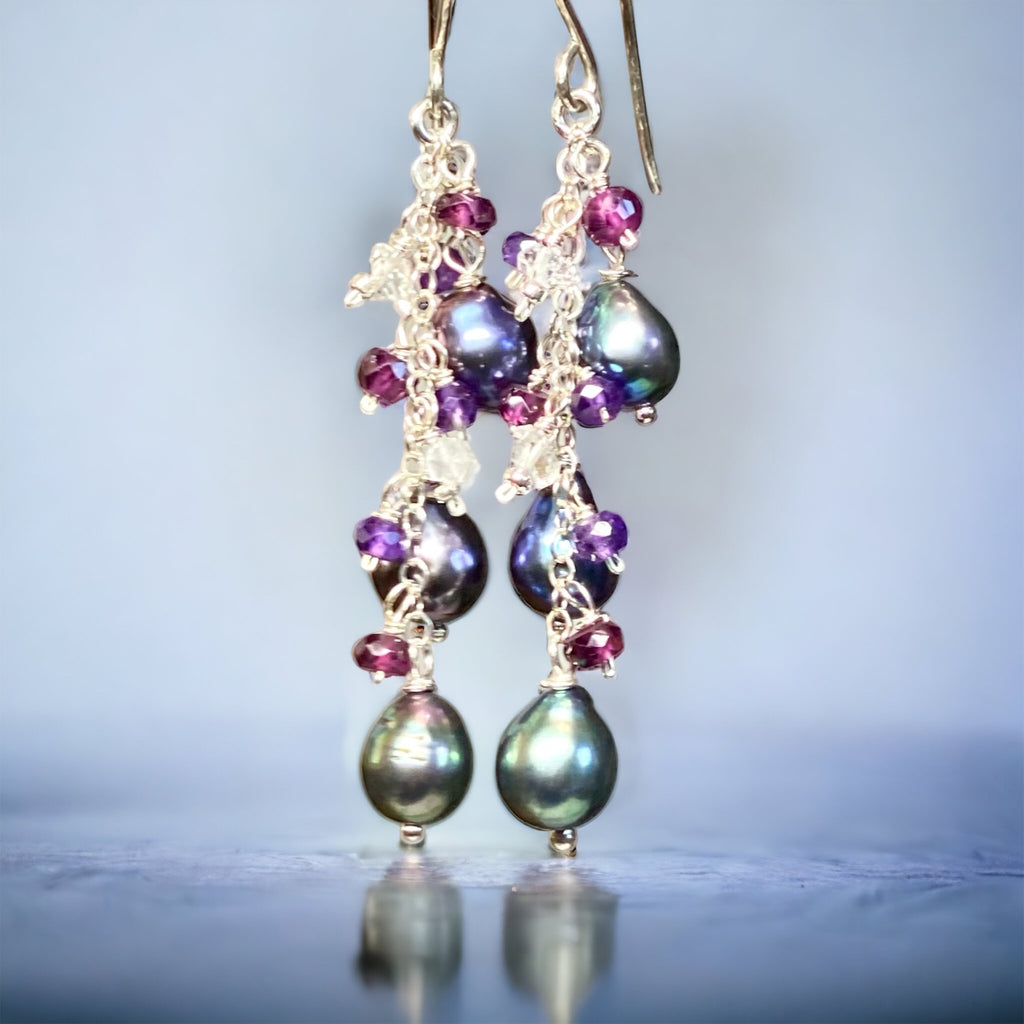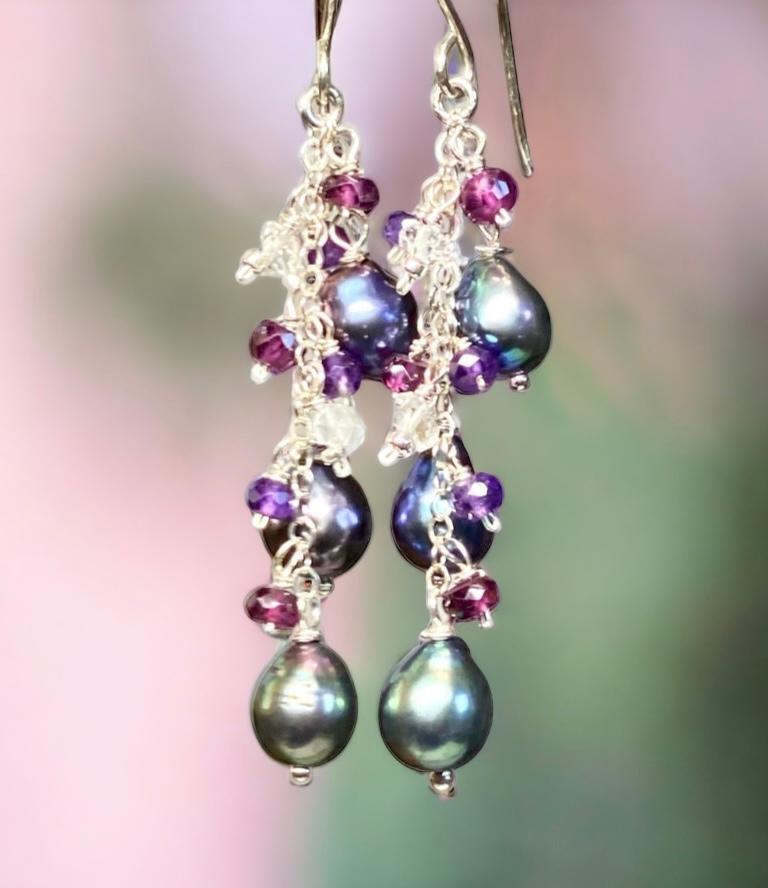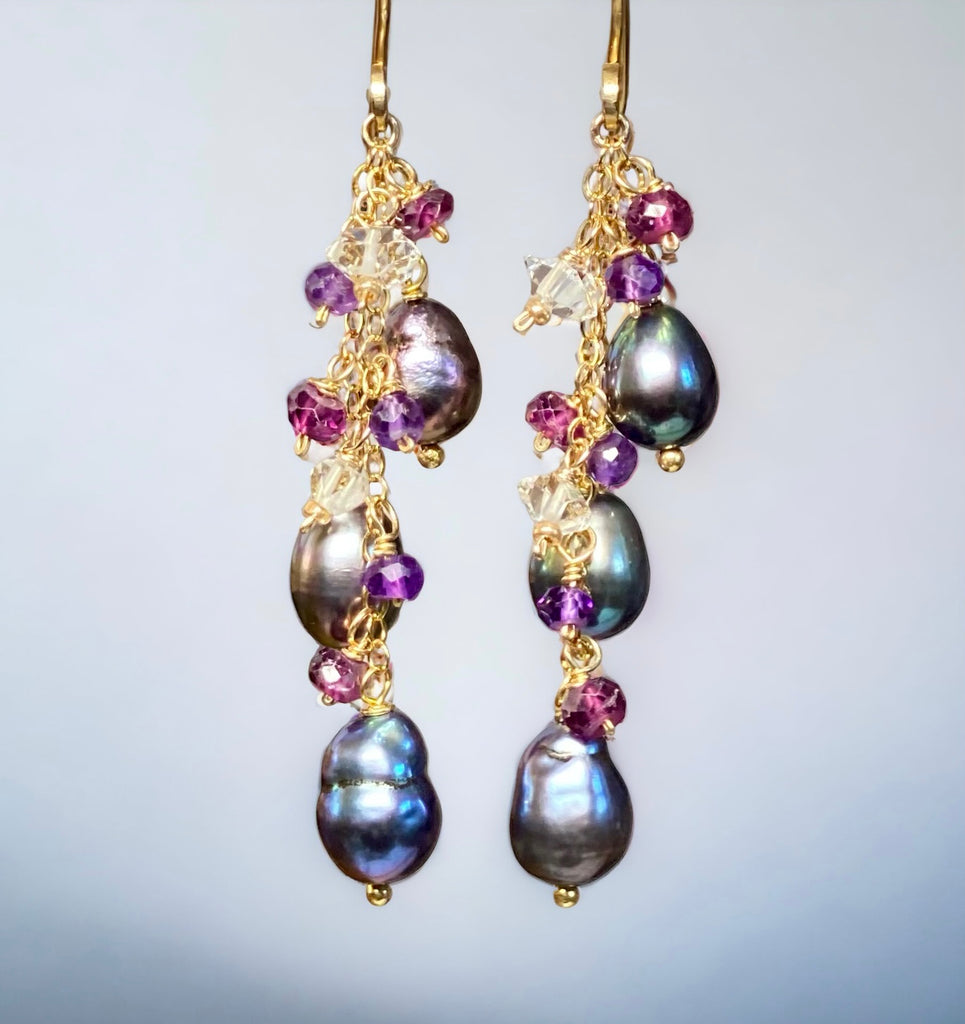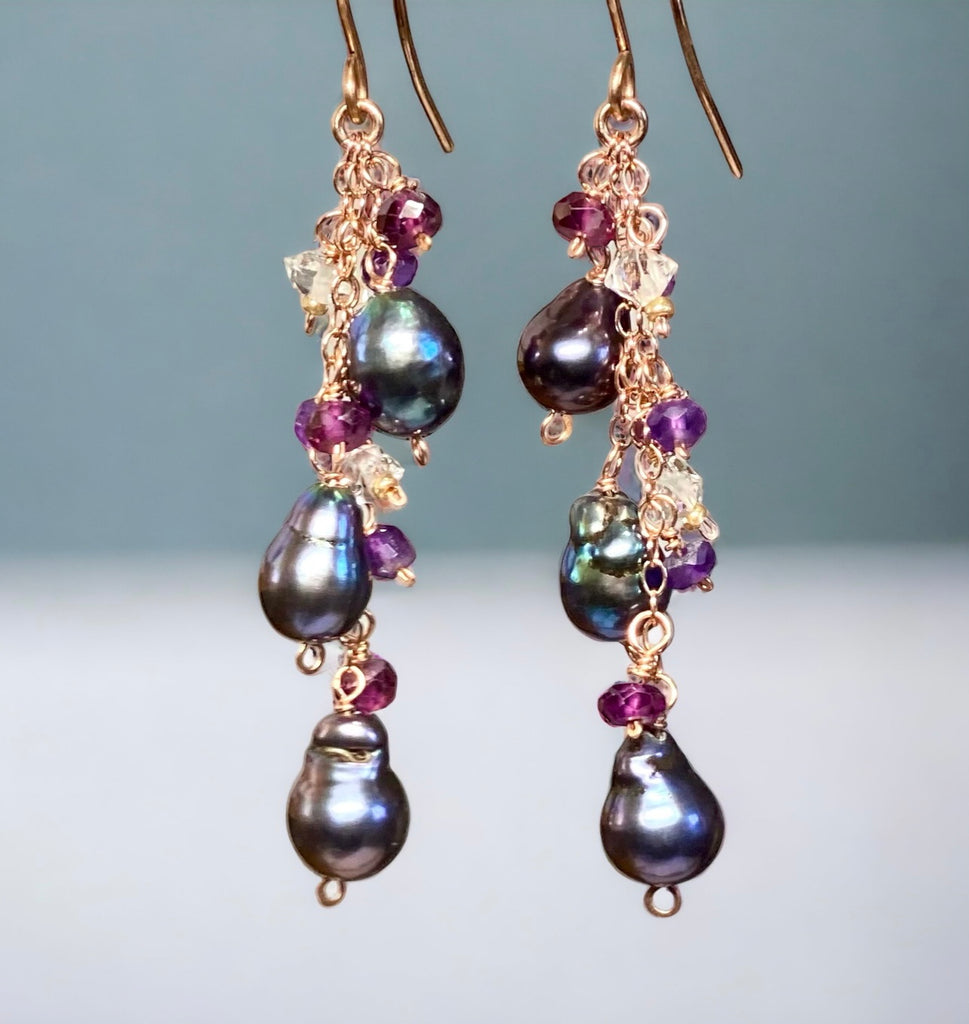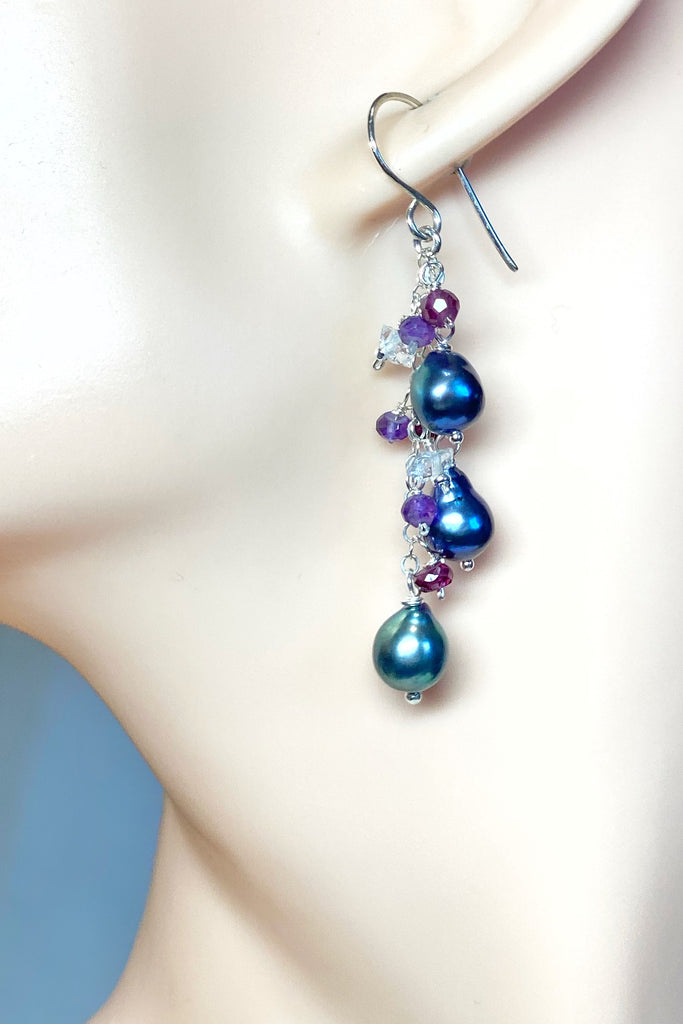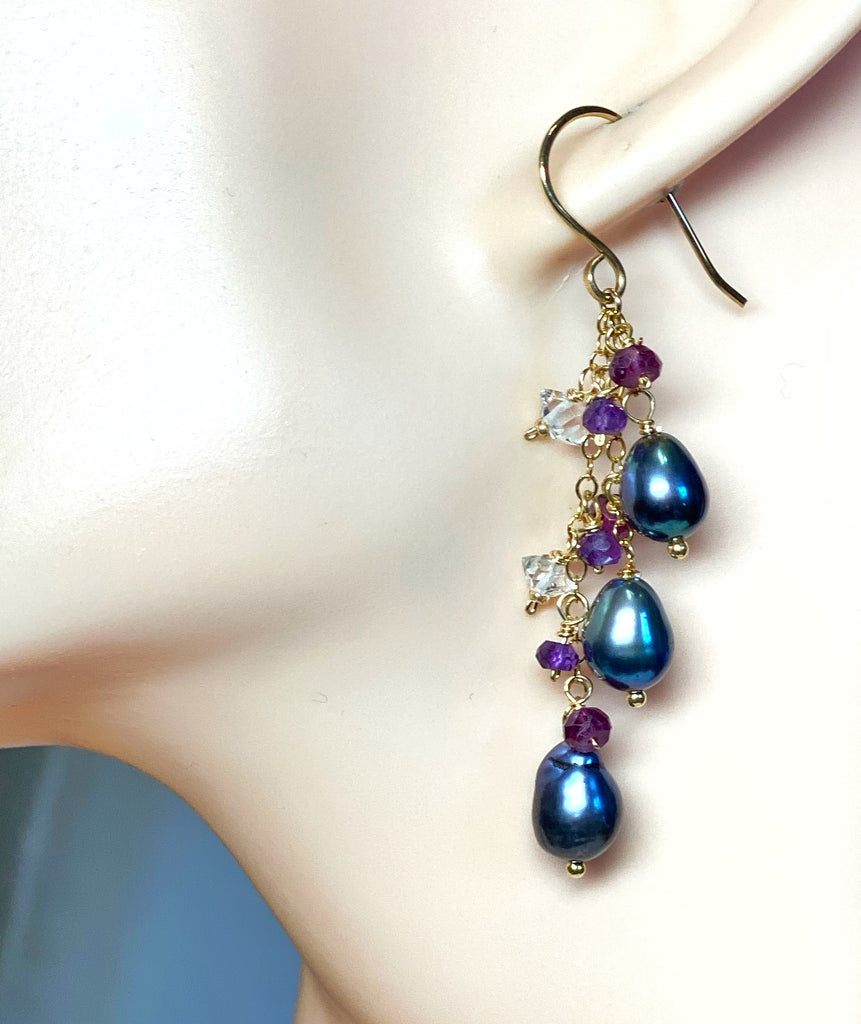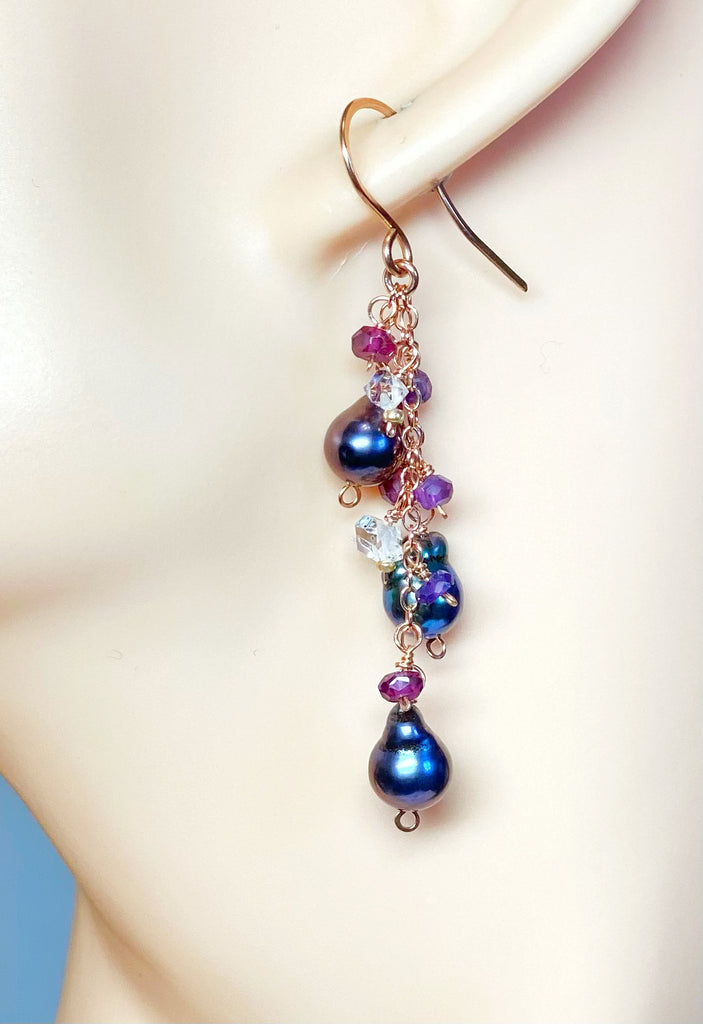 $138.00
$0.00
Peacock Edison Pearl Dainty Dangle Earrings with Amethyst, Garnet, Herkimer Diamonds
A BESTSELLER
Dainty doesn't have to be boring!  These pearl dangle earrings have lots of eye catching allure!  Wear them when you might want to flirt.  Compliments guaranteed.
Lustrous, high quality, petite baroque peacock Edison freshwater pearls, 7-9 mm, dangle on elegant gold filled chains with faceted, top quality purple amethyst, rhodolite garnet and super sparkly Herkimer diamond crystals to create these dainty, light catching earrings.

Pearls are mounted on 24 kt gold vermeil over sterling silver ball headpins, and the amethysts, garnets and Herkimer crystals are on gold filled pins with tiny faceted gold beads.

The natural faceted Herkimer crystals are super sparkly and twinkle in the light!
These are great earrings for wearing with blacks, greys, burgundy and many other fall/winter colors. 
Great to wear to dinner where the fantastic Herkimer crystals can catch the candlelight!

Earrings are mounted on 14 kt gold filled French hook earrings, for a total length of 2 1/4 inches.
Rose gold fill and sterling silver options are available in the drop down menu.  
Please inquire for more quantities.

Questions?  Get in touch:  CHAT, EMAIL, PHONE