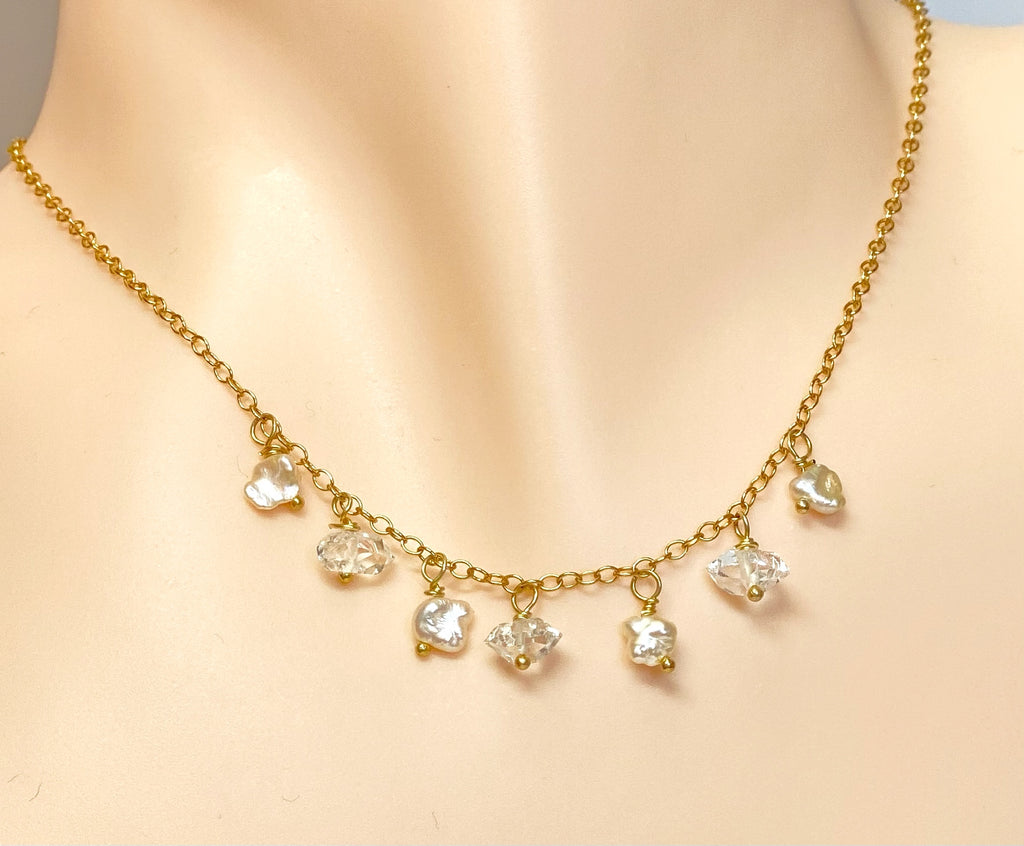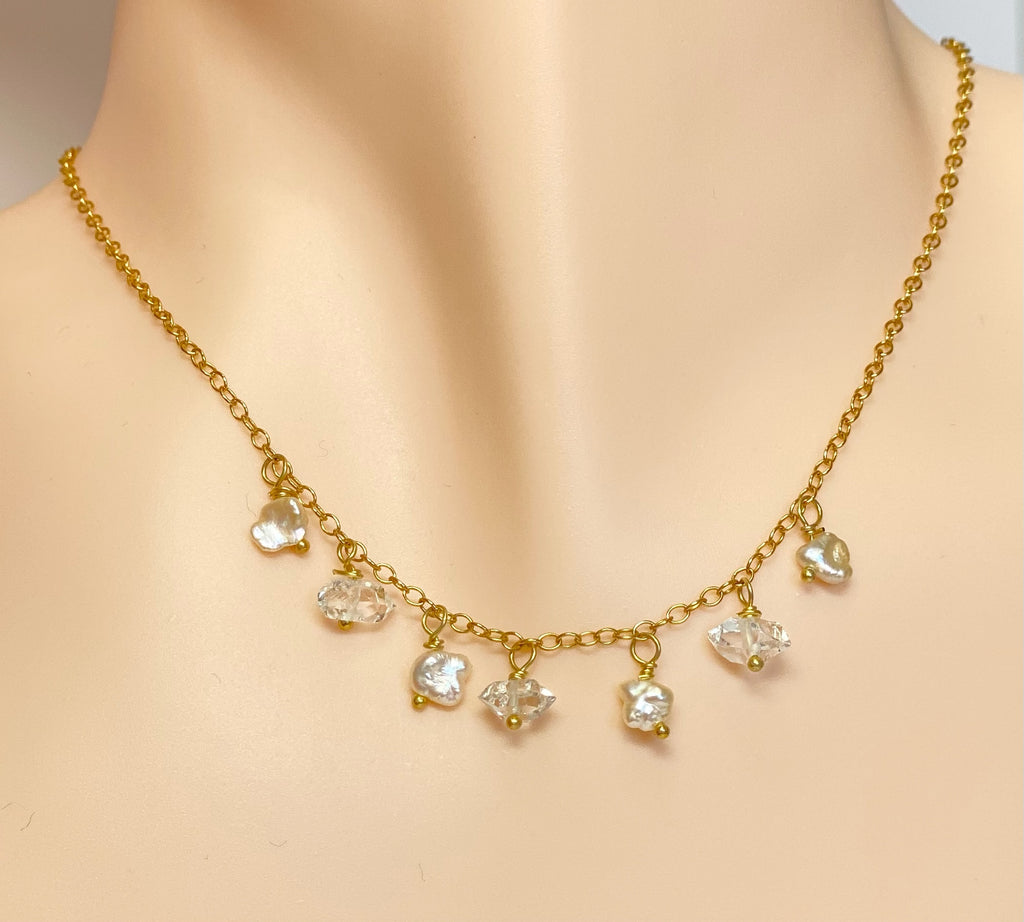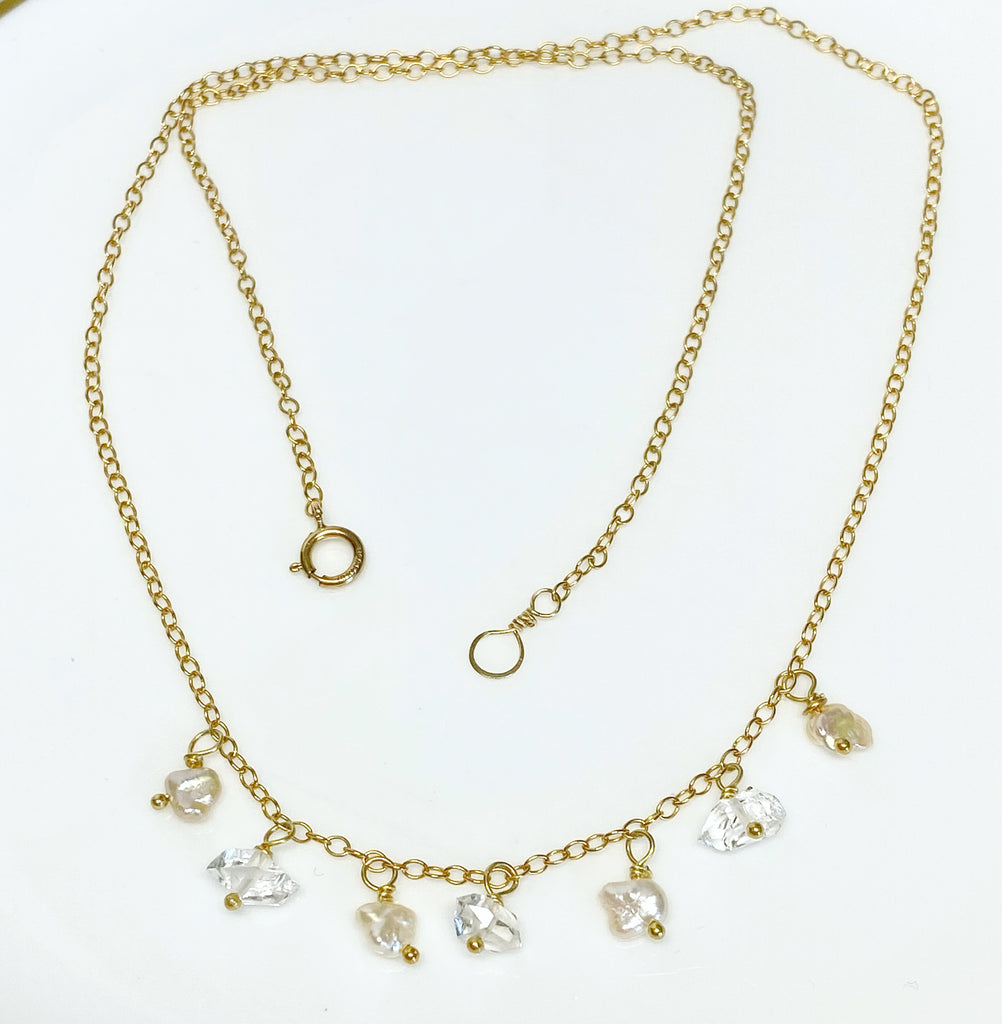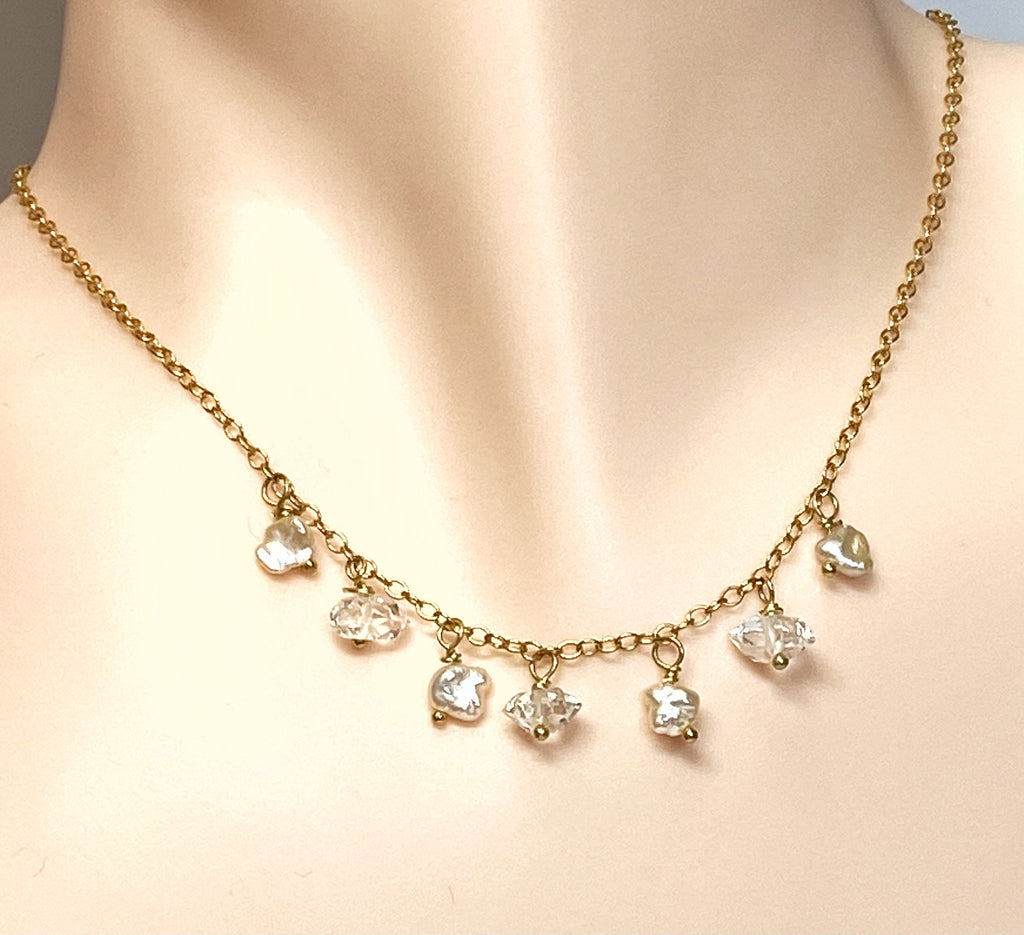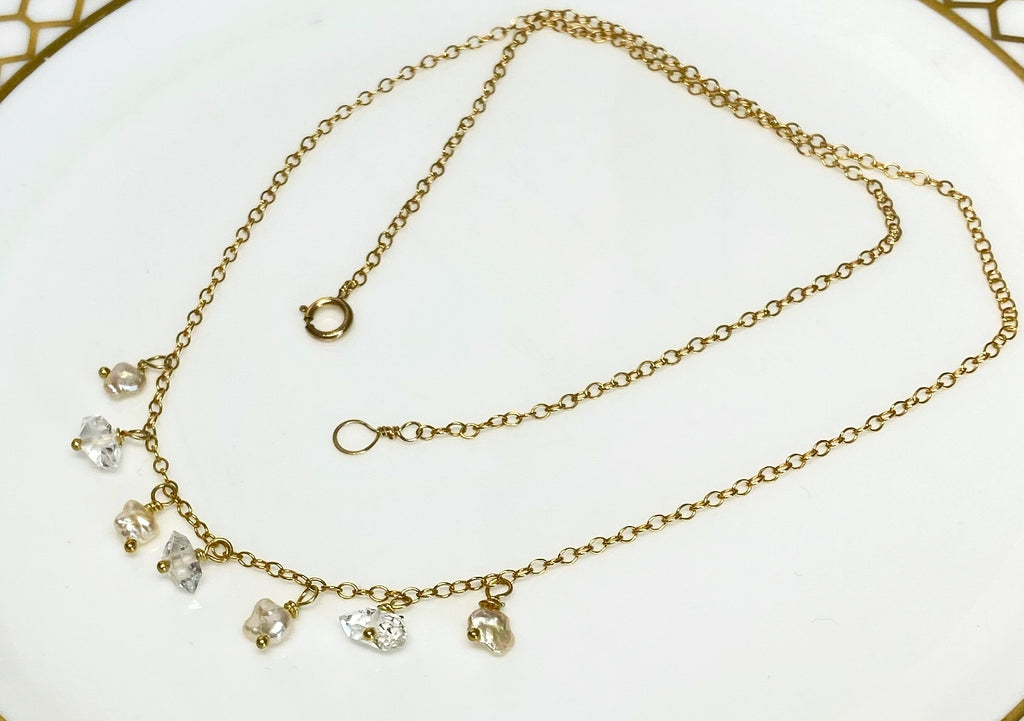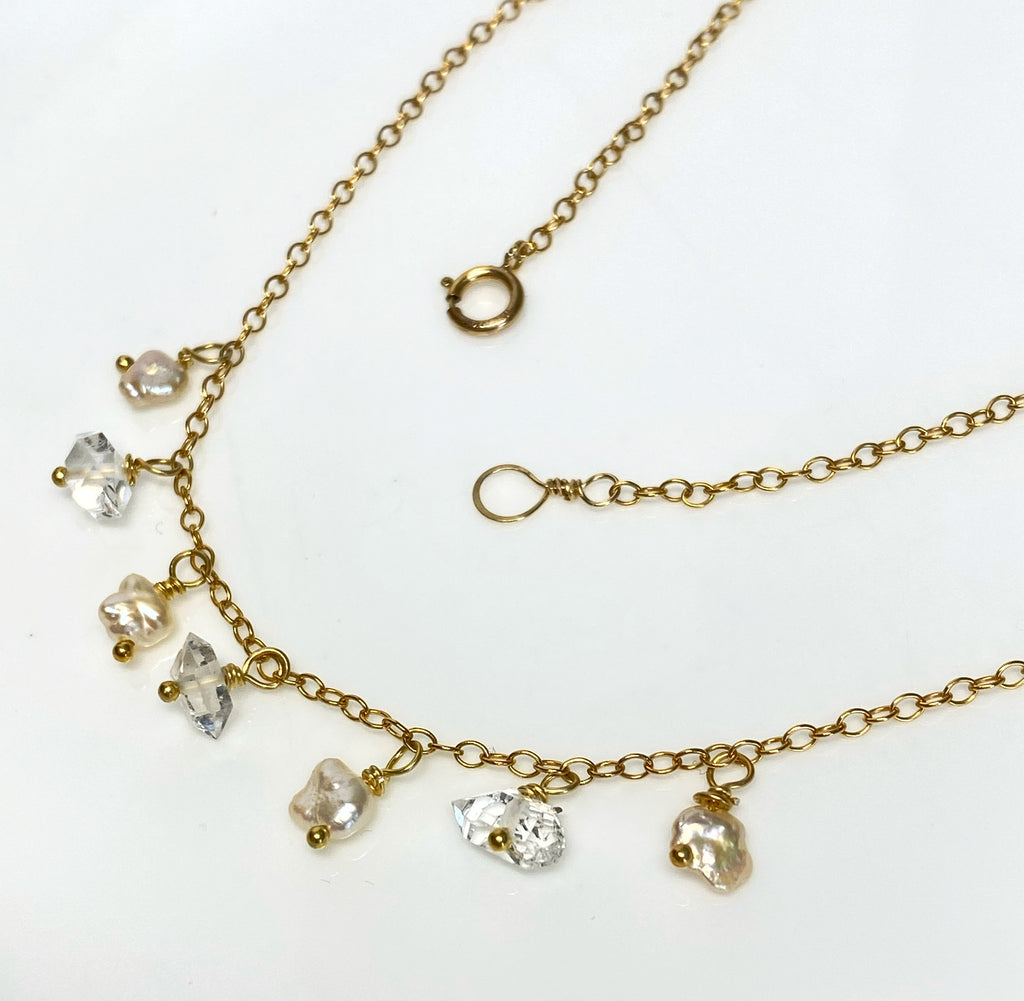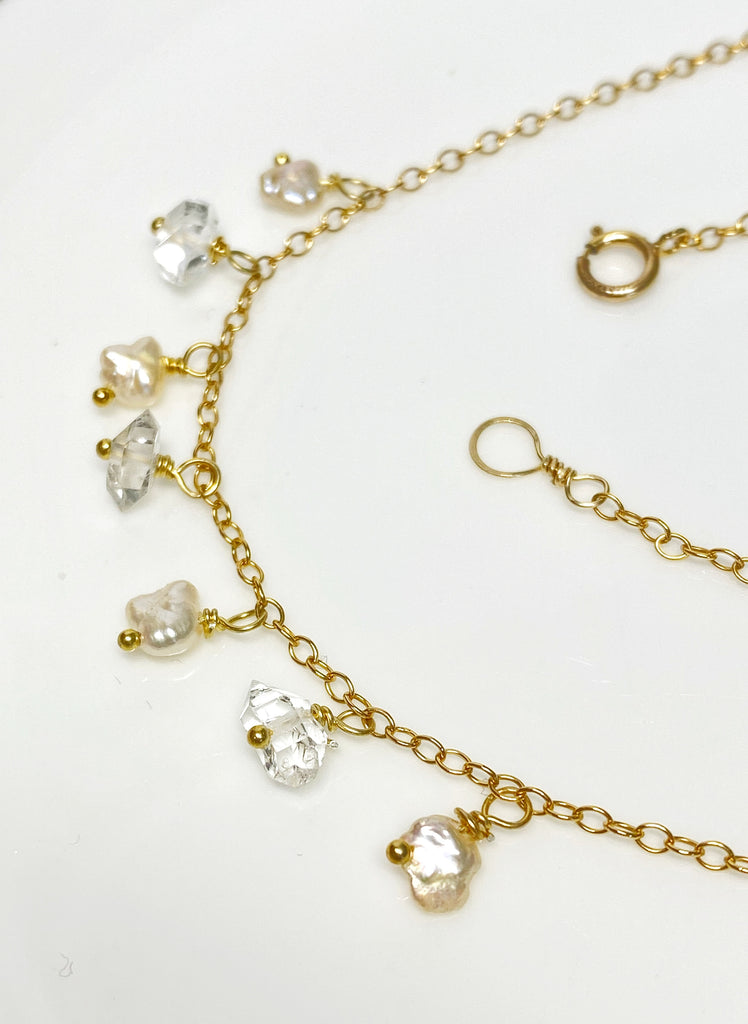 $115.00
$0.00
Dainty Gold Filled Choker Necklace with Herkimer Diamonds and Keishi Pearls
Dainty Layering Necklace, Boho Delicate Necklace, Herkimer Diamond and Keishi Pearl Choker, Minimal 14k Gold Filled Chain, White Gemstone Beach Bride

Brilliantly sparkling, 6 - 7  mm, Herkimer Diamond quartz crystals mix with gleaming small keishi pearls, 5 mm, wire wrapped to gold filled chain to create this simple, minimalist, layering necklace.

This dangling gemstone section measures approx. 2 1/2 inches wide and features 4 keishi pearls and 3 Herkimer diamond quartz crystals, each mounted on gold vermeil ball headpins.
The 14kt gold fill chain closes with a gold filled ring clasp and hand forged ring, for a total length of 17 3/4 inches in length.

These very sparkly, Herkimer diamond quartz crystals and keishi look great worn alone or layered with other necklaces.

These tiny gems sparkle like diamonds!

This would also make a great necklace for a minimalist bride!
If you need a length adjustment, please get in touch.
Questions?  Get in touch:  CHAT, EMAIL, PHONE.