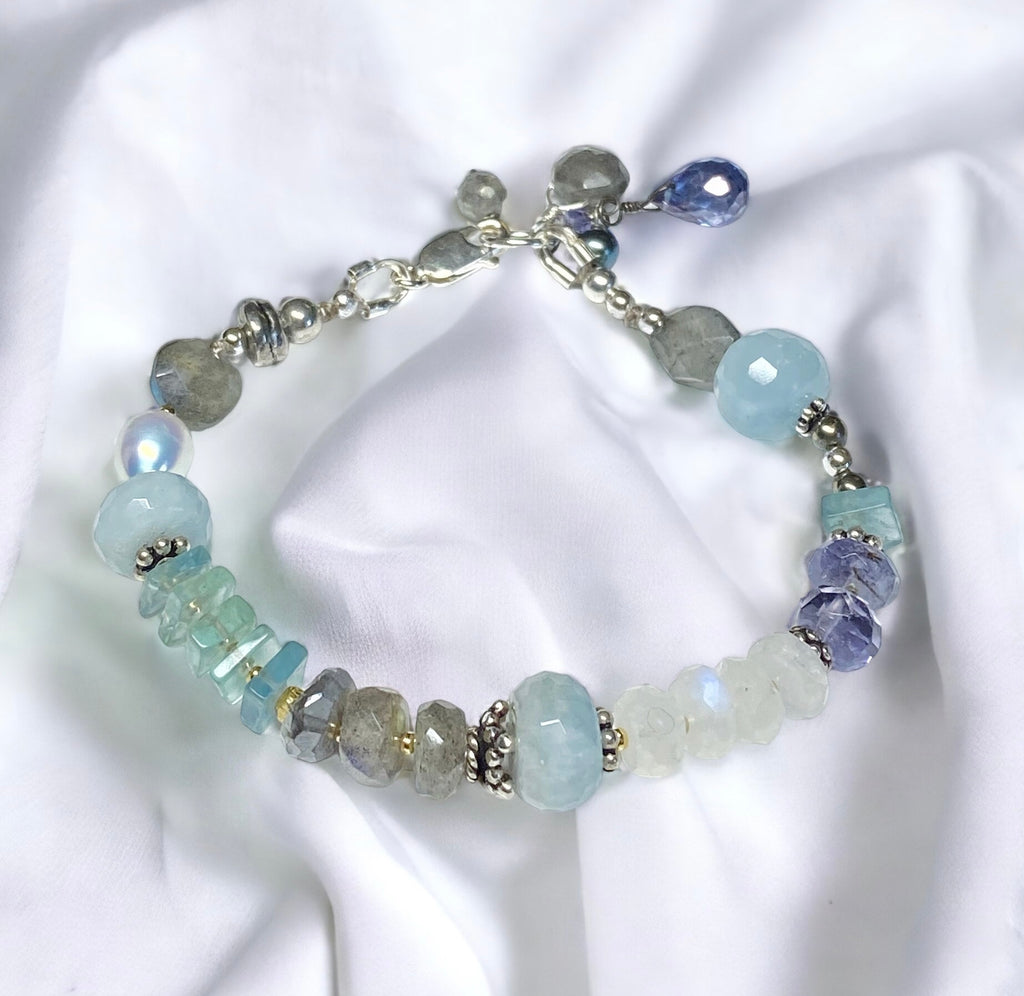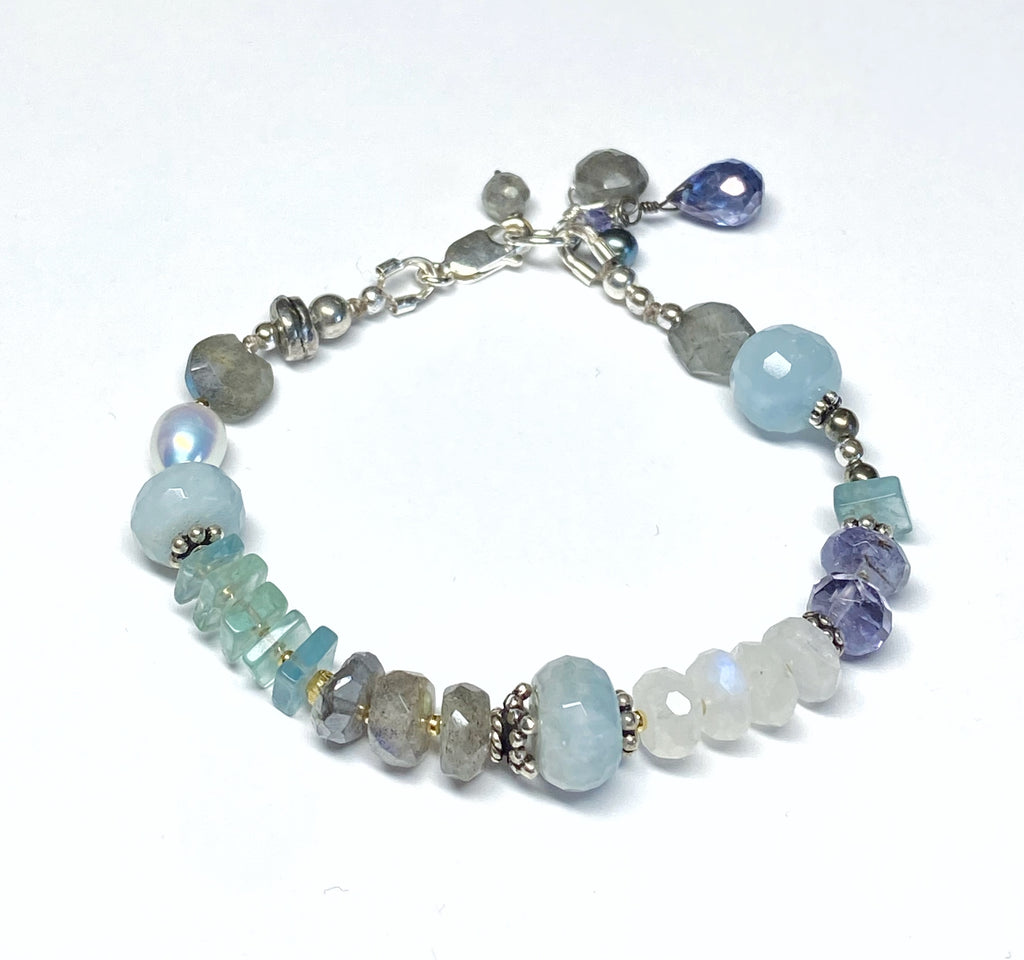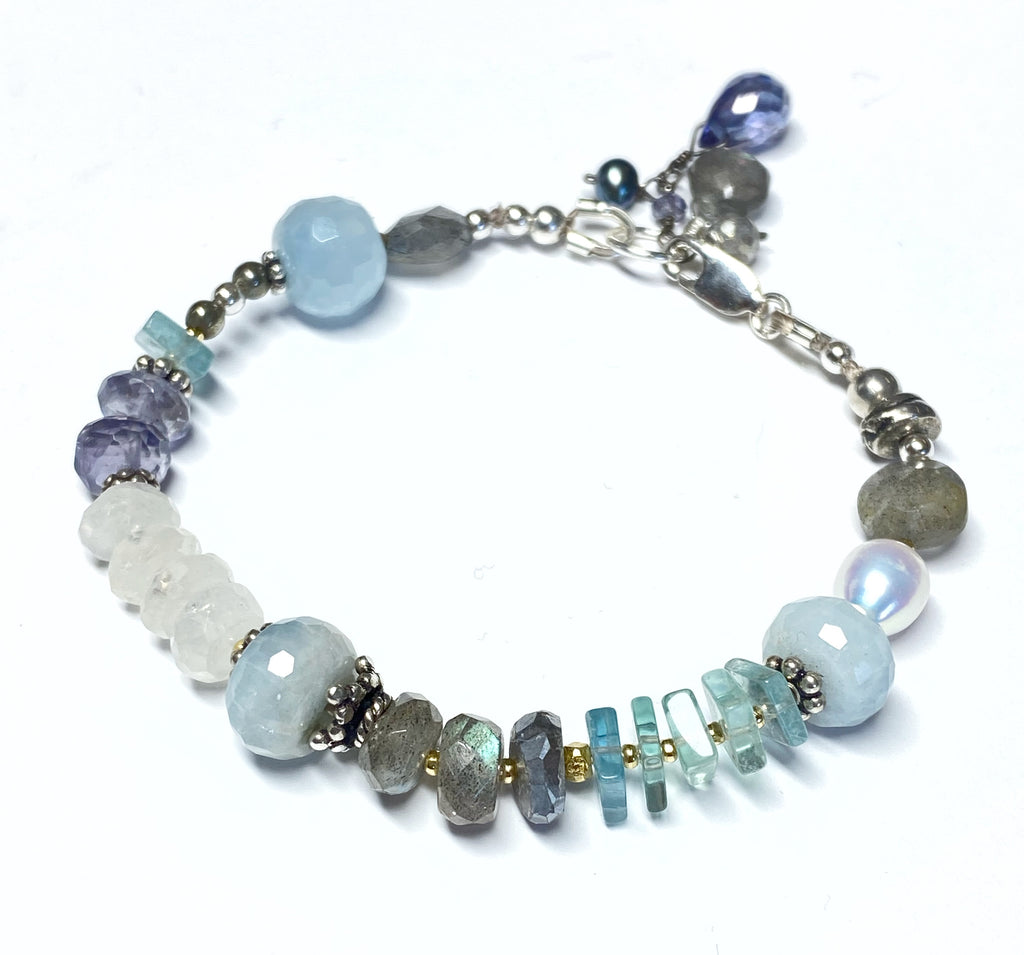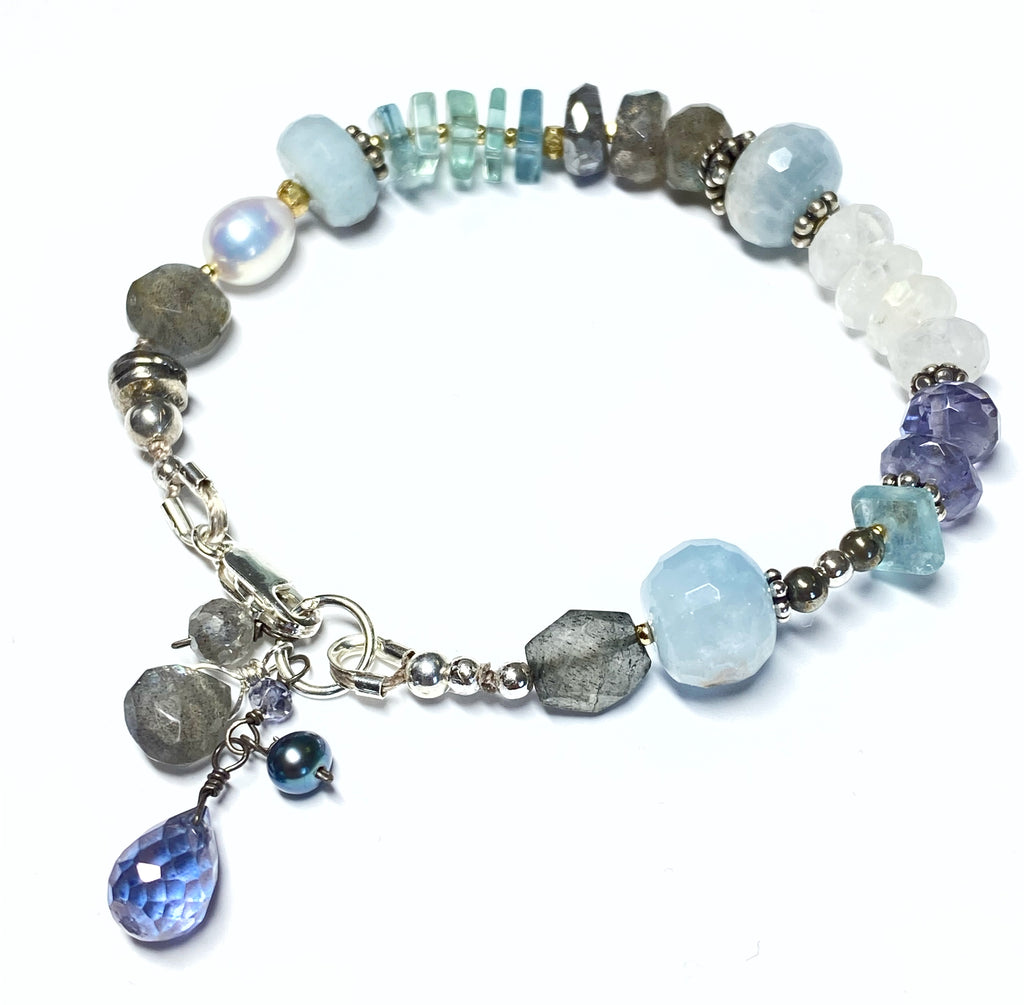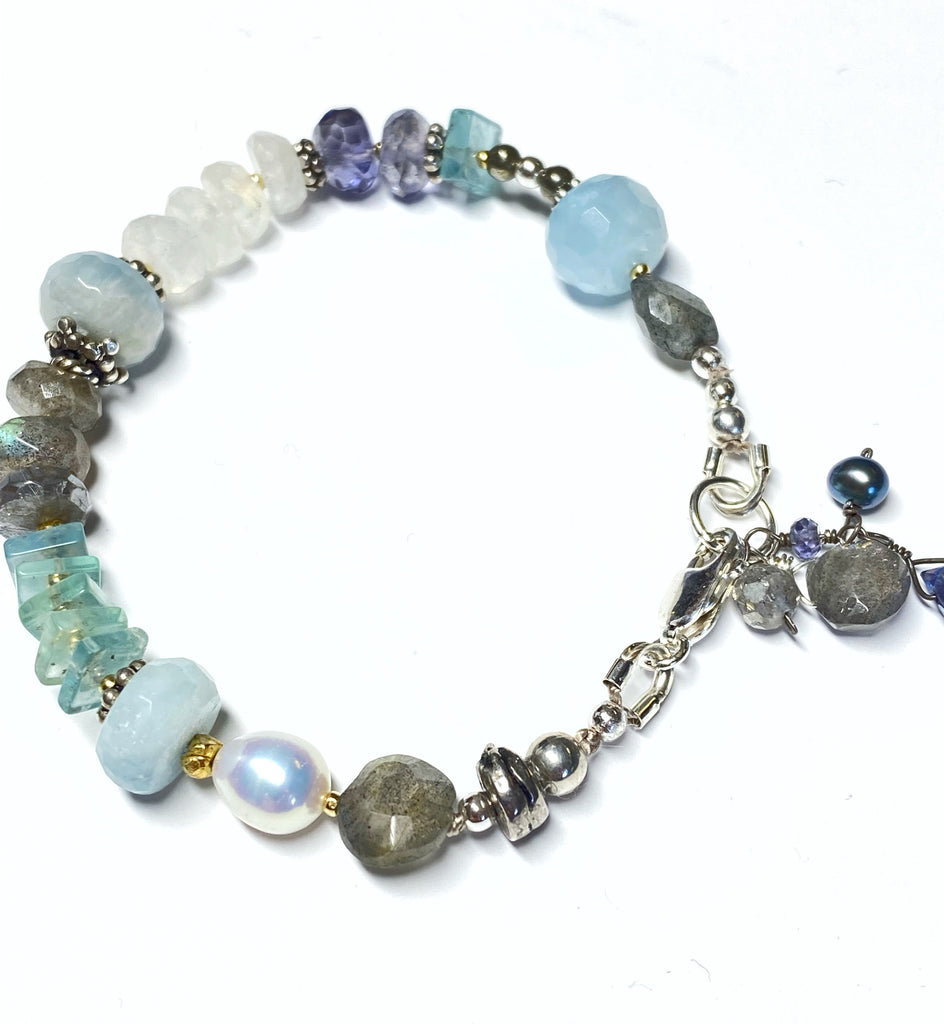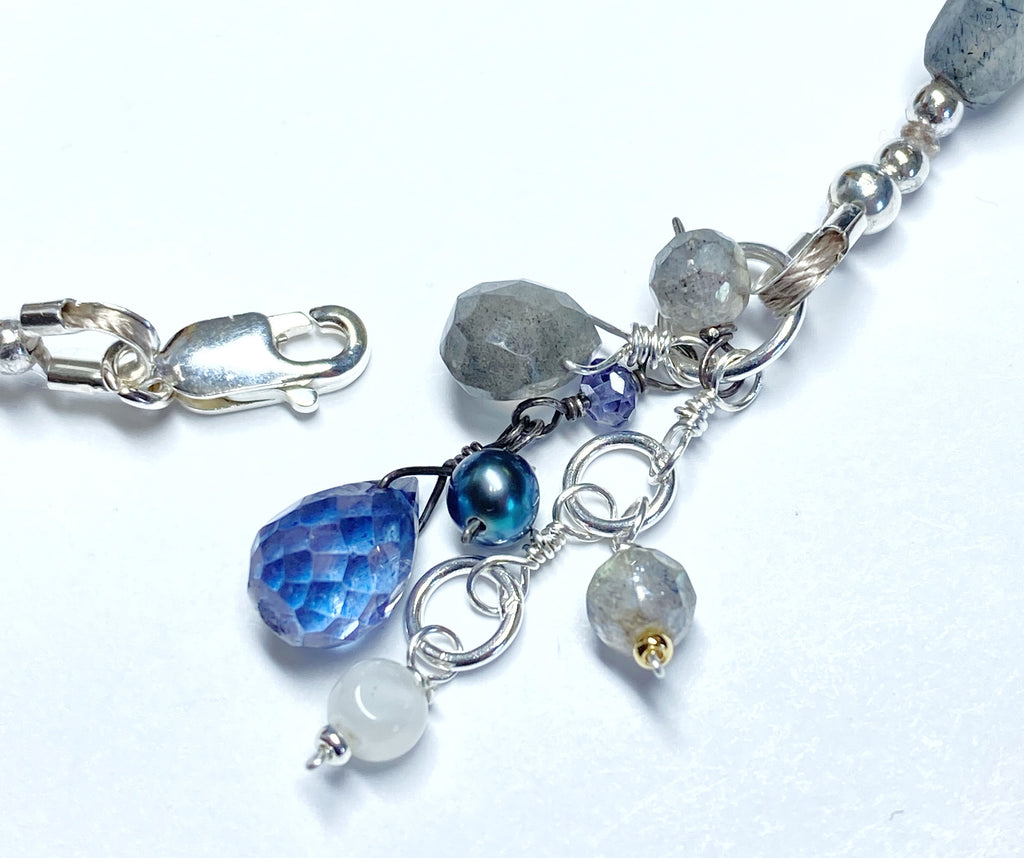 $115.00
$0.00
Blue Gray Gemstone Silk Knotted Bracelet Sterling Silver 2
Blue, gray and blue green gemstones of aquamarine, Iolite, labradorite and fluorite mix with white gemstones of moonstone and pearls to create this mixed metal, silk knotted bracelet.
The bracelet features predominantly sterling silver accents and findings, but it also has gold vermeil nuggets and tiny gold spacer beads to keep it versatile to wear.
The moonstones and labradorite stones have great blue flash, highlighting the blue green gemstones.  All are natural occurring gemstones that may have inclusions.
Silk knotted bracelets have great drape, and they are so comfortable to wear.  The knots are strategically hidden in the beads so as not to distract from the beauty of the bracelet.
Bracelet measures 6 1/2 inches to about 7 1/2 inches in length with extender rings.
Dangling at the end of the chain are gemstones of mystic blue quartz, labradorite, moonstone and pearl for accent.
This lovely bracelet is loading with soothing colors that are easy to coordinate!