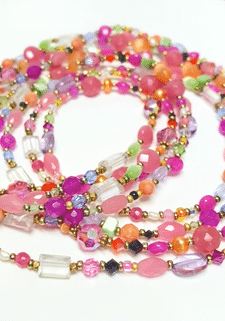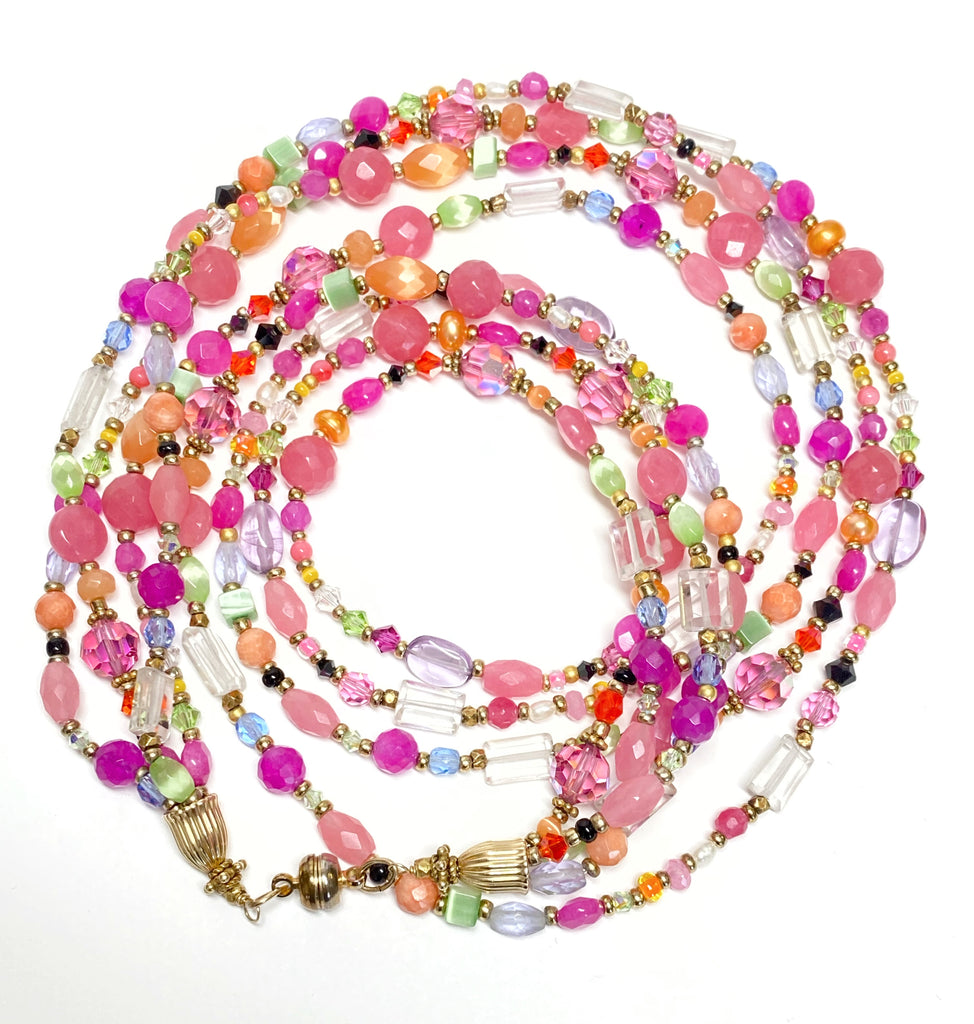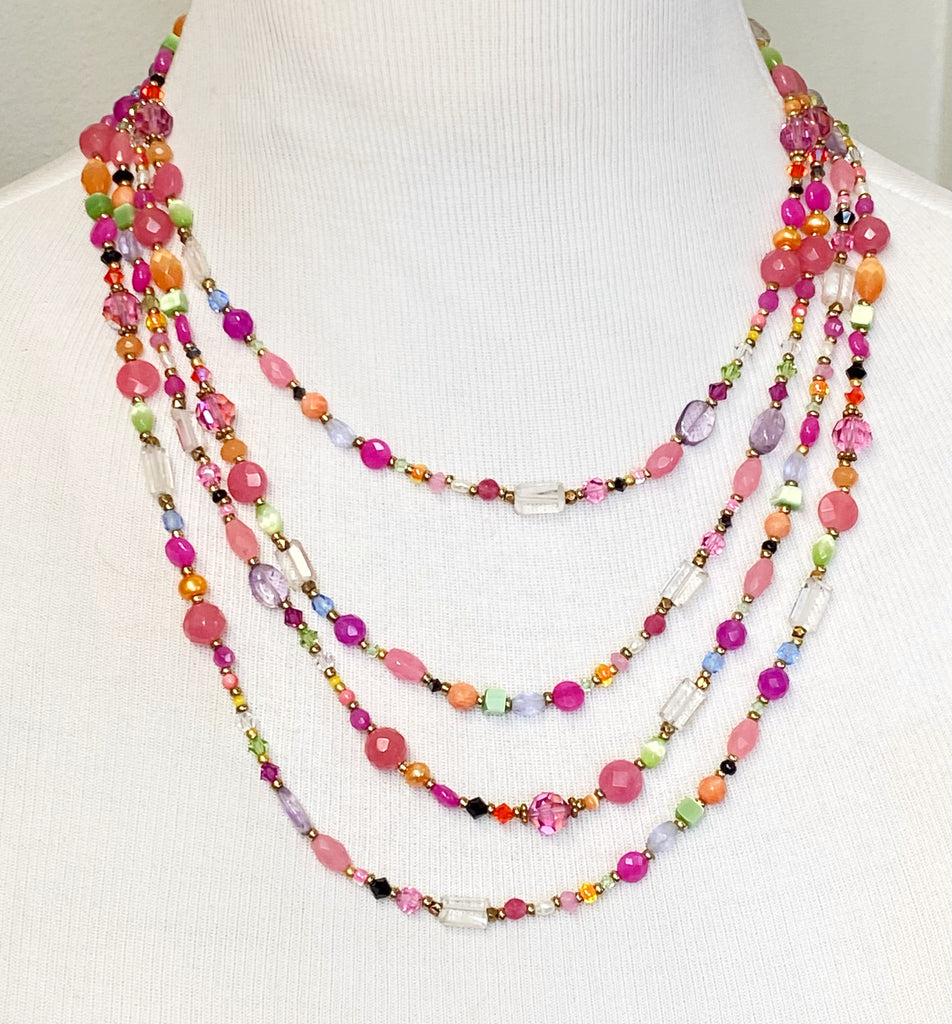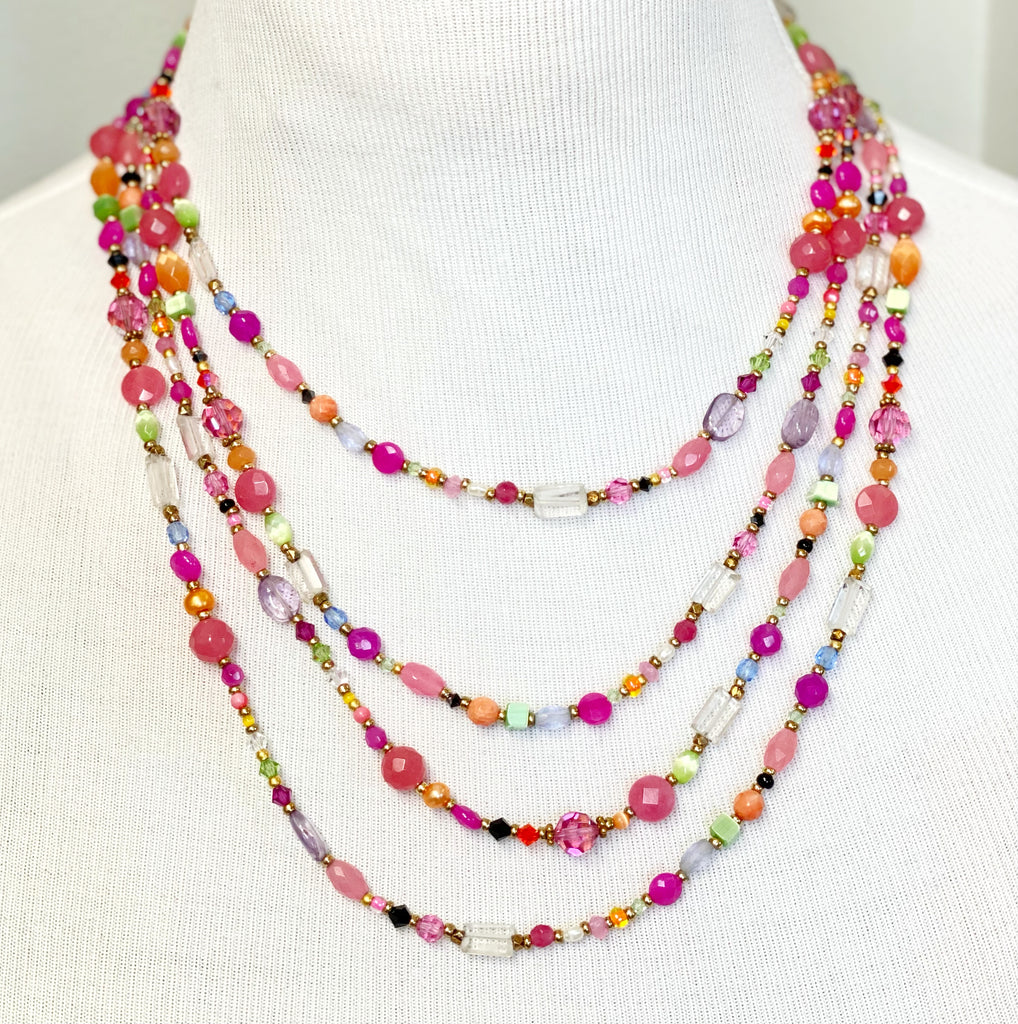 $335.00
$0.00
Summer Pink, Lavender Gemstone and Crystal Multi Strand Necklace
Four strands of wildly colorful gemstone, crystals and beads in vibrant summer colors combine to create this beach vibe, boho luxe necklace.
You will find yourself wearing this necklace with as many things as possible with its happy, summery vibe and dazzling color stones and crystals!
In addition to the gemstones of crystal quartz and pink amethyst, there are cats eye stones, hot pink jade pink and peach pearls fancy seed beads, tiny white pearls, gold seed beads and various sizes, colors and shapes of Swarovski crystals all gathered together to create this color riot, loaded with sparkle!
The four strands are securely gathered together into 14 kt gold filled bead caps to combine and be wire wrapped to a strong magnet clasp for ease of putting it on and taking it off.
Wear it in daylight and candlelight and watch your onlookers try not to stare!  The intriguing sparkle will captivate them!
Beautiful to wear with a simple top anytime.

This fantastic and fun necklace measures 17 1/2  inches long on the shortest strand and 23 inches long on the longest strand.
One of a kind and entirely handmade.
Where can you find such a delightful necklace to enjoy?
Questions?  Get in touch!  CHAT, EMAIL, PHONE.