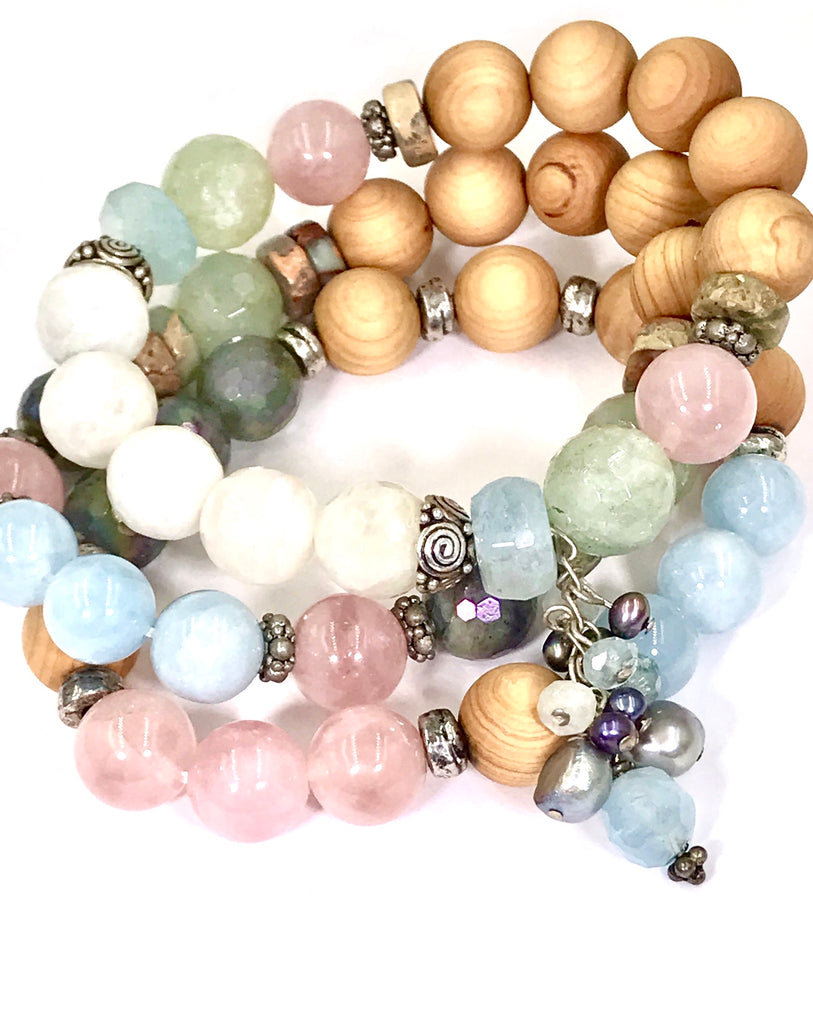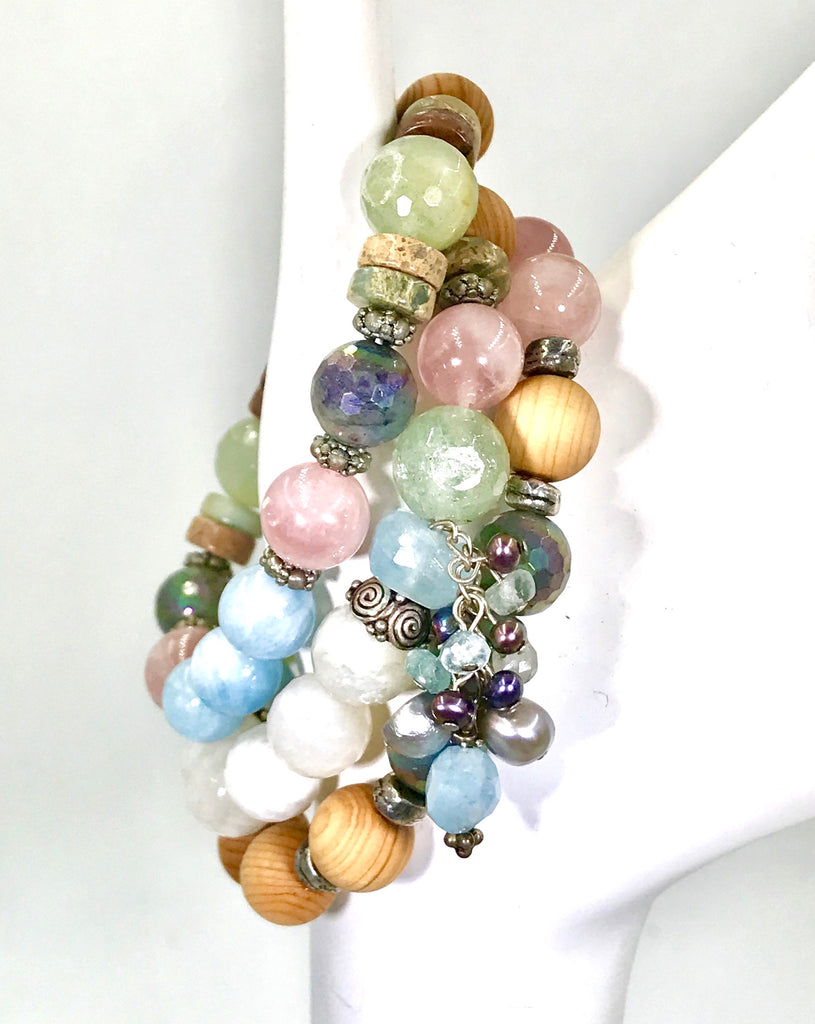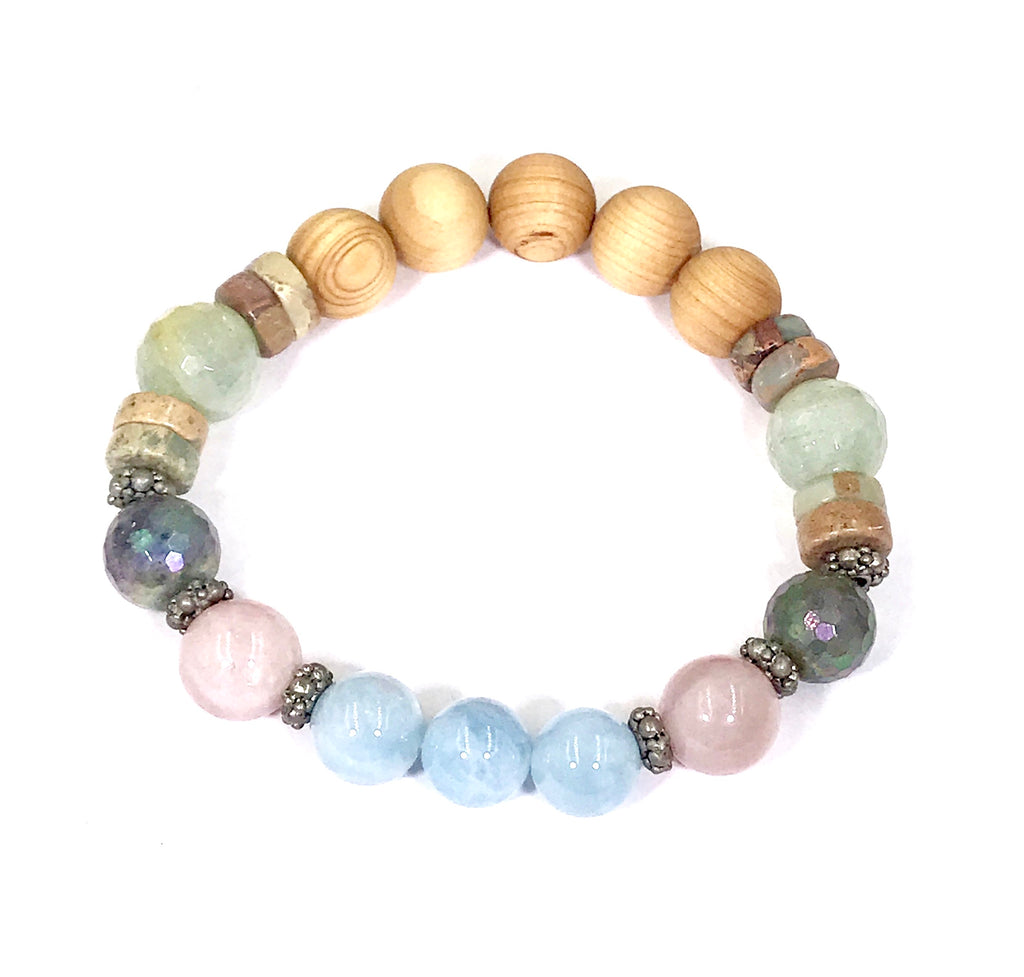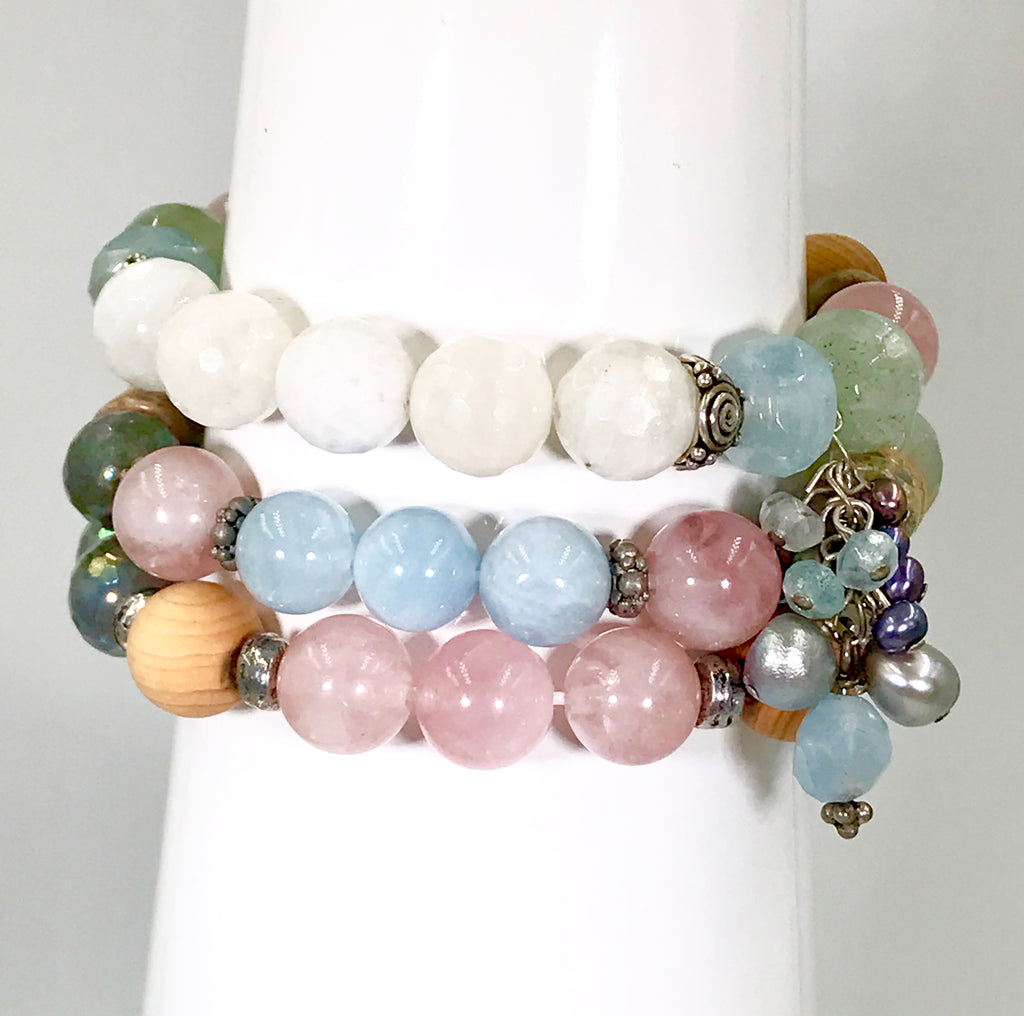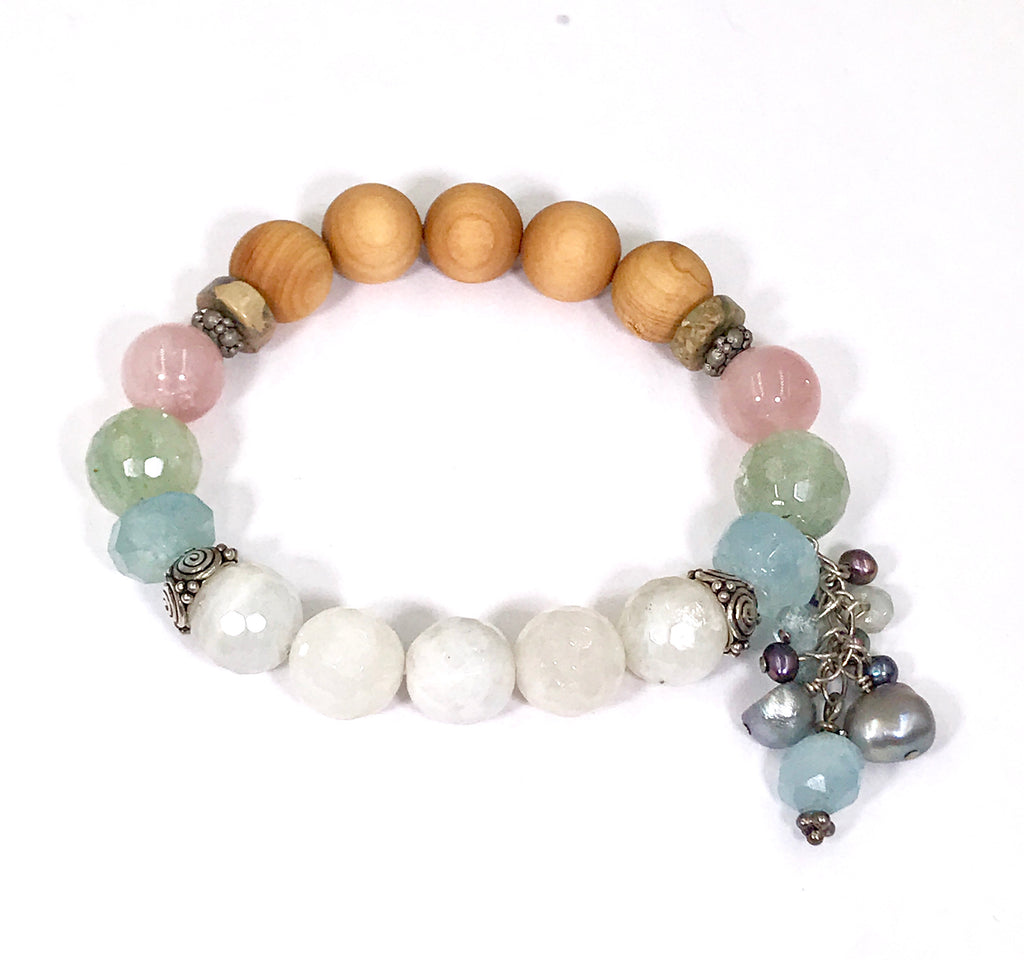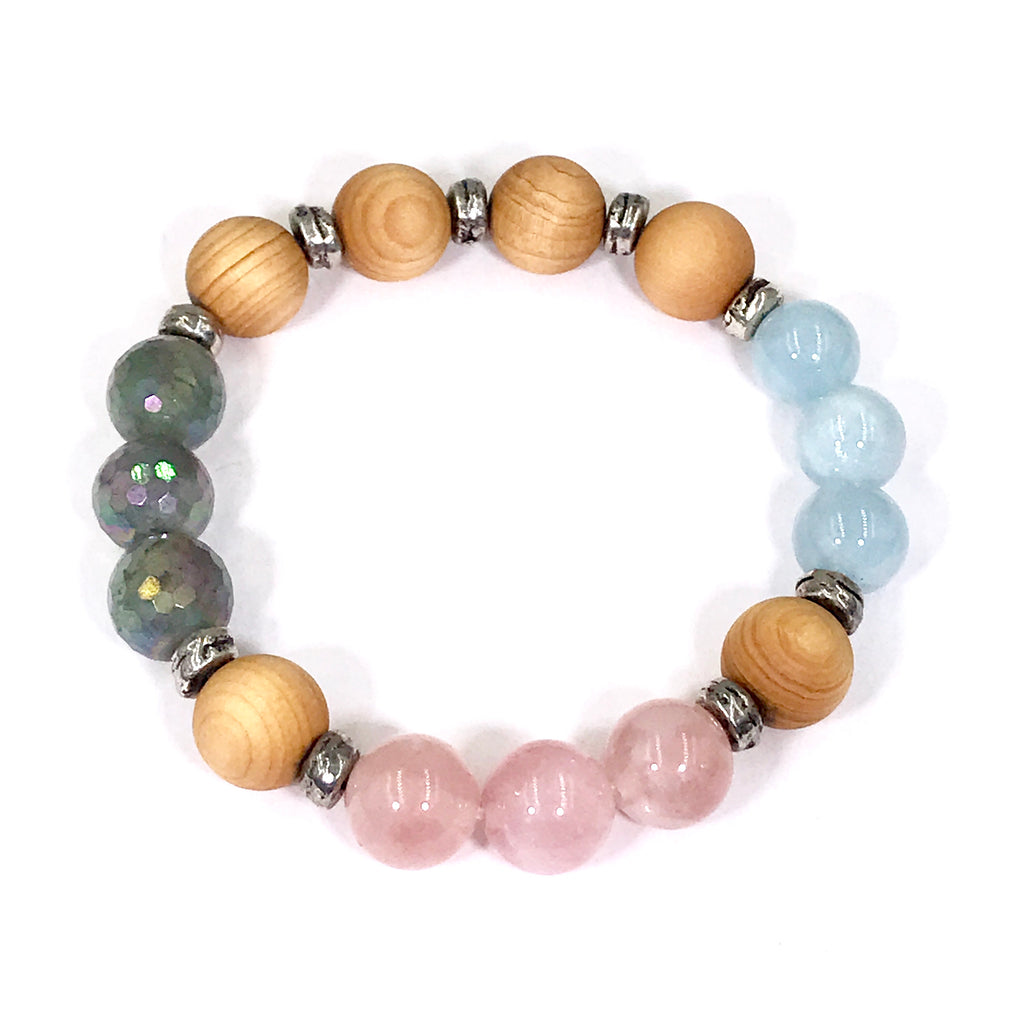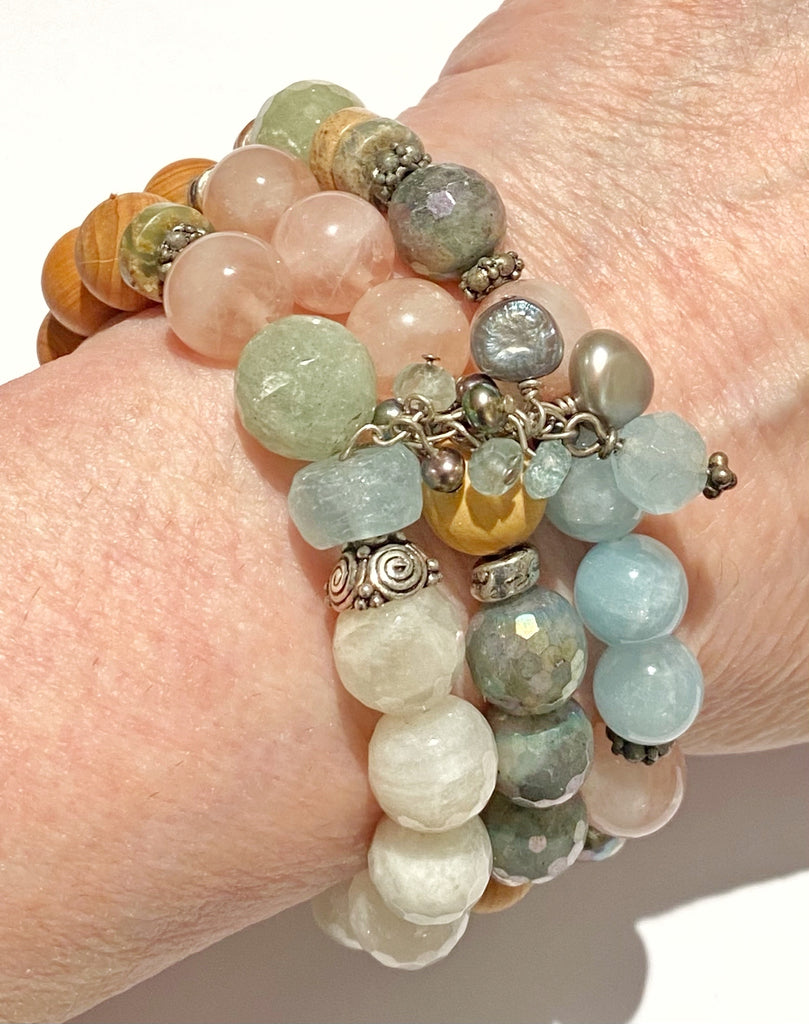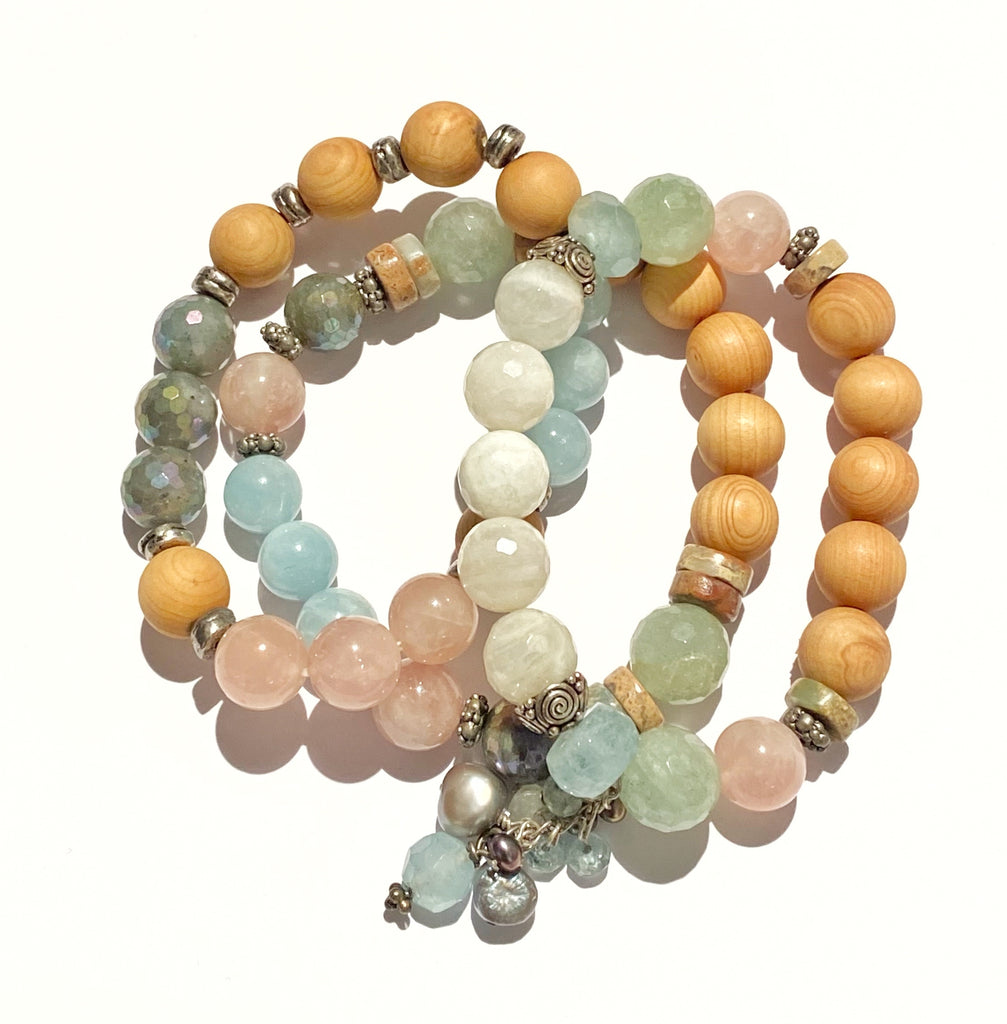 $128.00
$0.00
Colorful Pastel Stretch Stacking Bracelet Set of 3 Rose Quartz Moonstone Sandalwood
Colorful gemstone in vibrant, clear pastel colors mix with lightly scented sandalwood beads and gleaming silver accent beads to create this great stretch stacking bracelet set of 3.
One bracelet mixes sandalwood beads with sets of three bright light blue aquamarine beads and high quality pink rose quartz beads and rainbow mystic labradorite faceted beads.  Gleaming rustic silver accent beads separate the sandalwood beads.
Second bracelet is centered by 5 rainbow moonstone beads with fancy sterling silver bead caps flanking them.  Next follow faceted blue aquamarine rondelles and green aquamarine faceted rounds.  Smooth rose quartz follows next, and then sterling beads with serpentine and lightly scented sandalwood beads around the back.  Dangling on the side are a blue aquamarine faceted bead, pearls, moonstones and more small aquamarine beads.
Third bracelet centers 3 blue aquamarine smooth rounds followed by rose quartz rounds and then mystic labradorite, serpentine, green aquamarine, serpentine and 5 sandalwood beads.   Lightly oxidized sterling silver matte spacers are interspersed among the beads.
This lively but wearable bracelet set will work well with fall and winter looks as well as summer, and the mystic labradorite reflects the colors of the other gemstone beads, so pretty.
Bracelets are strung on double strands of top quality, professional grade stretch cord and knotted and epoxied for strength and security.  To determine your size, measure your wrist just above the wrist bone and add 3/4 inches to find your best bracelet size length.  Size up to the nearest 1/2 size. 
If you are unsure of the correct size to select, please send me a CHAT message and I will help you.