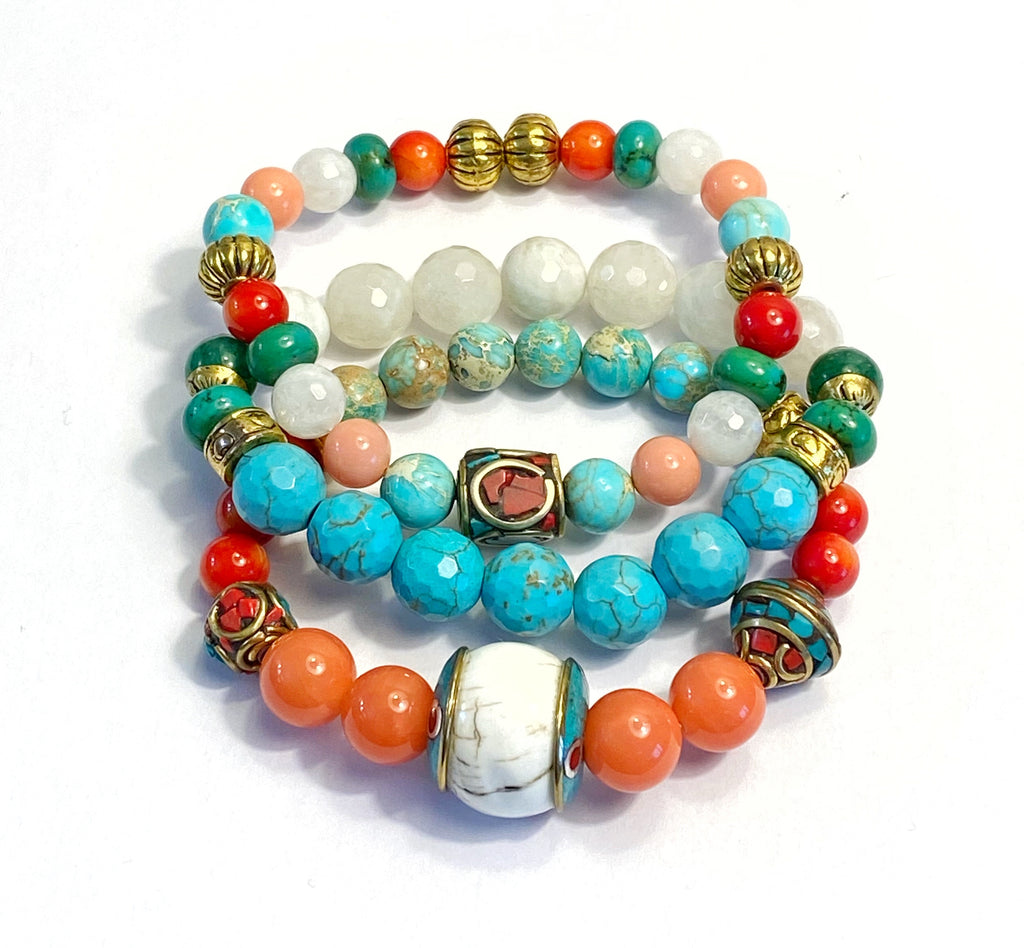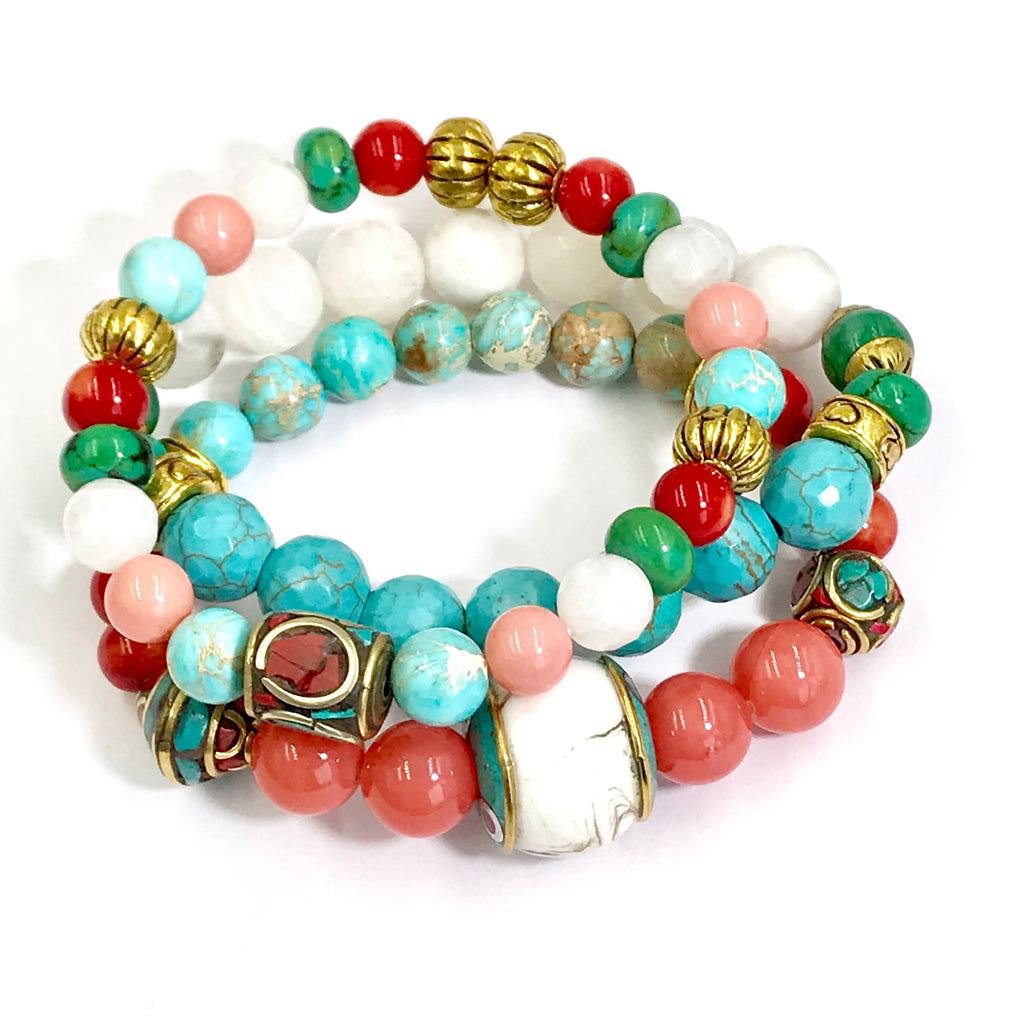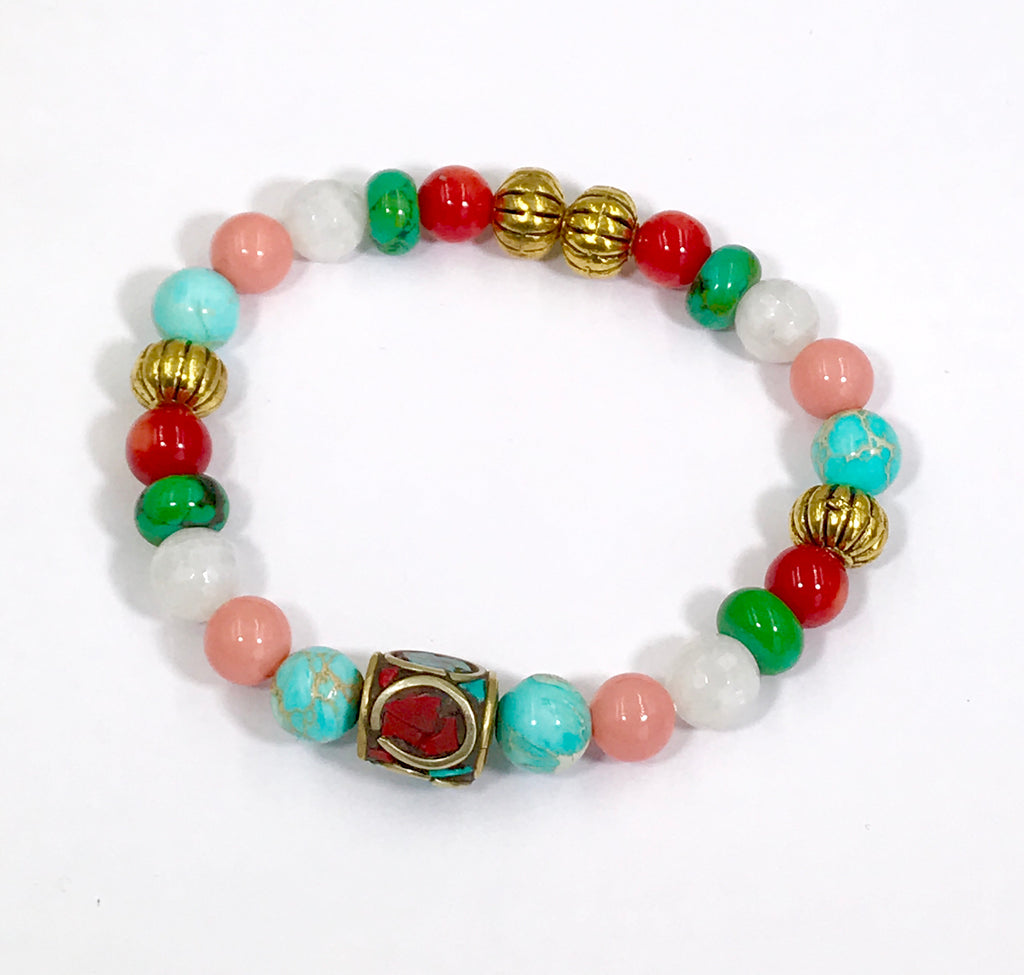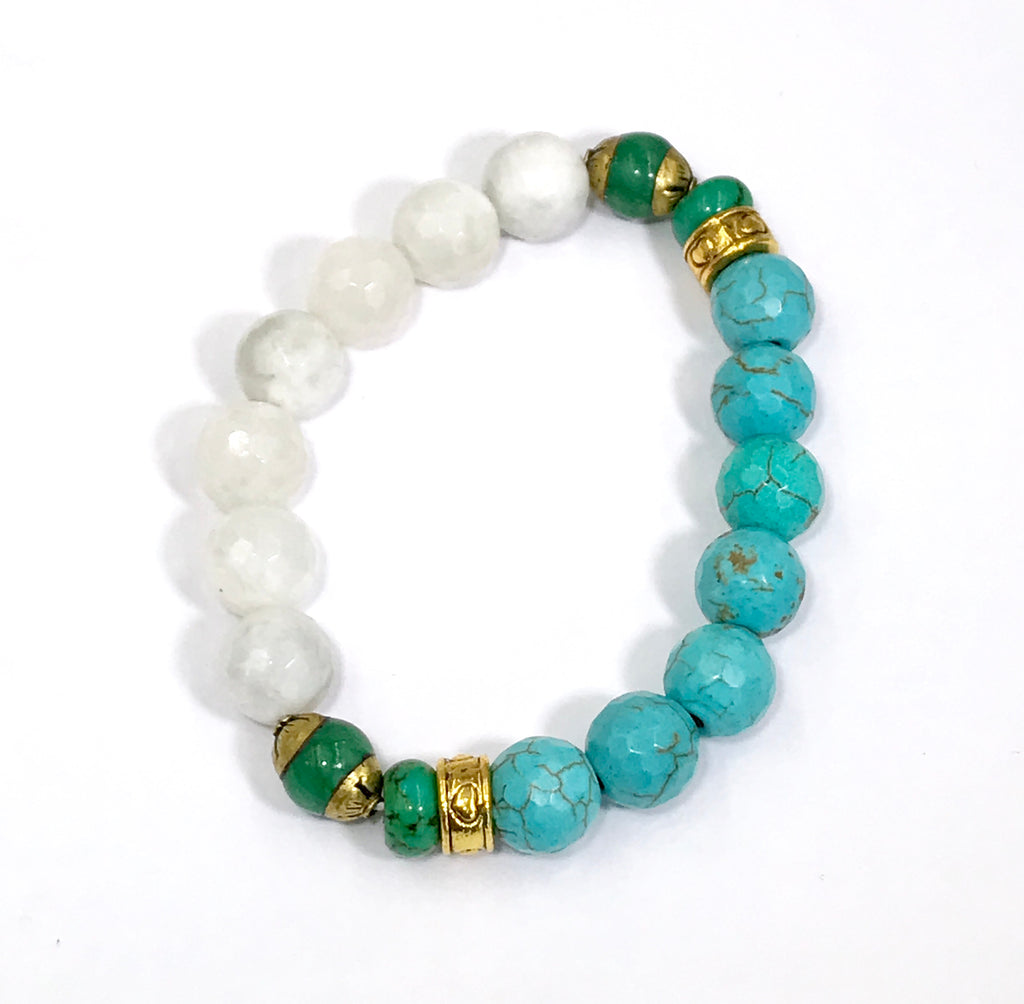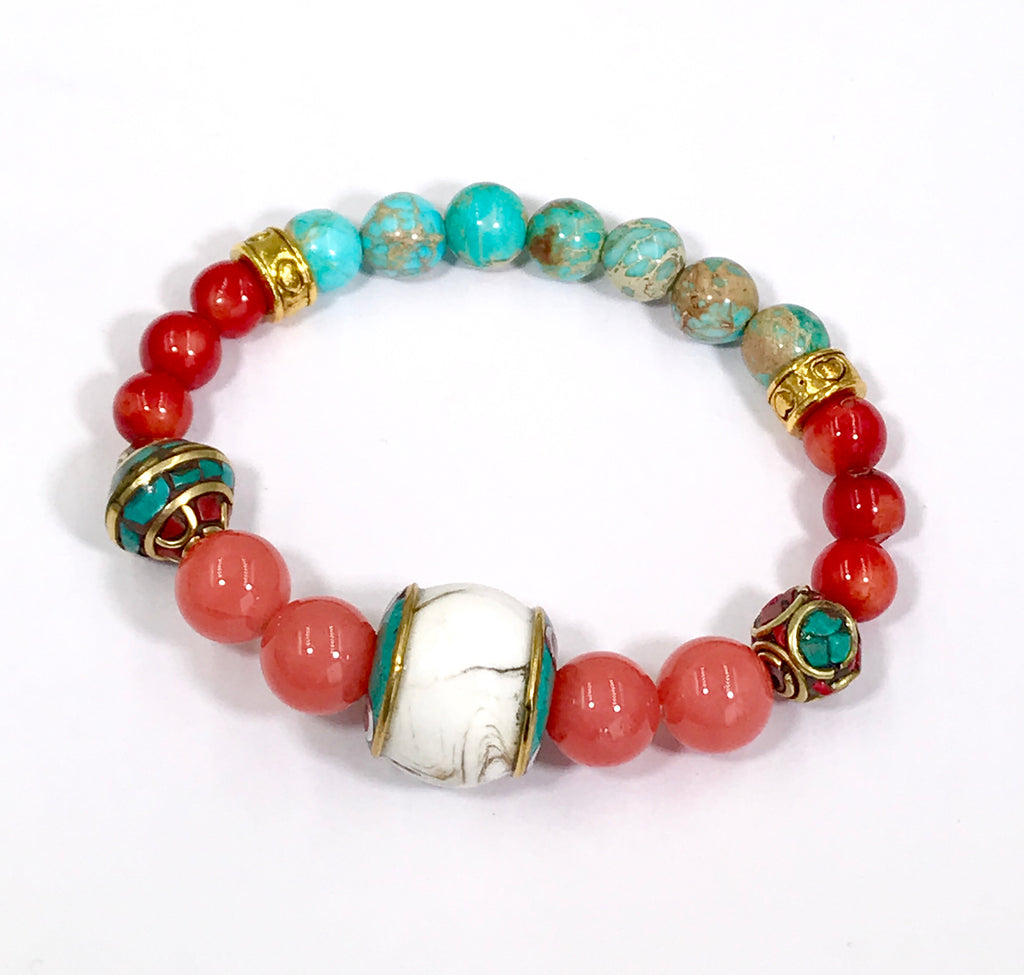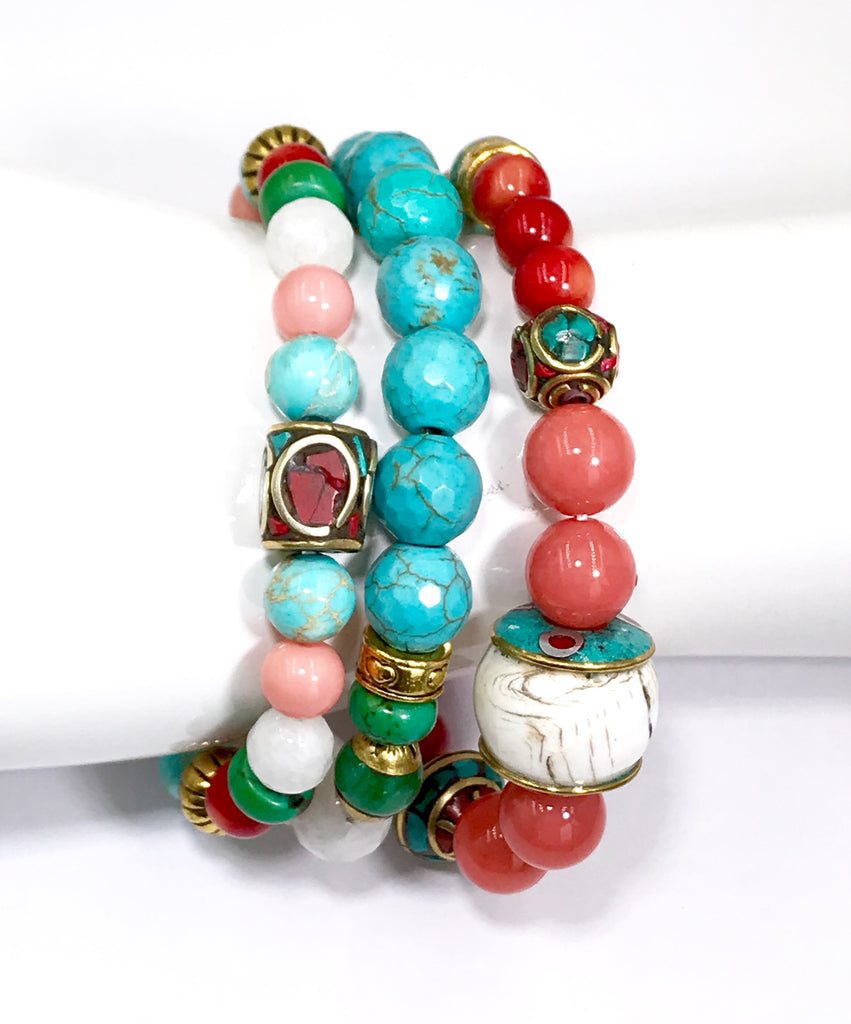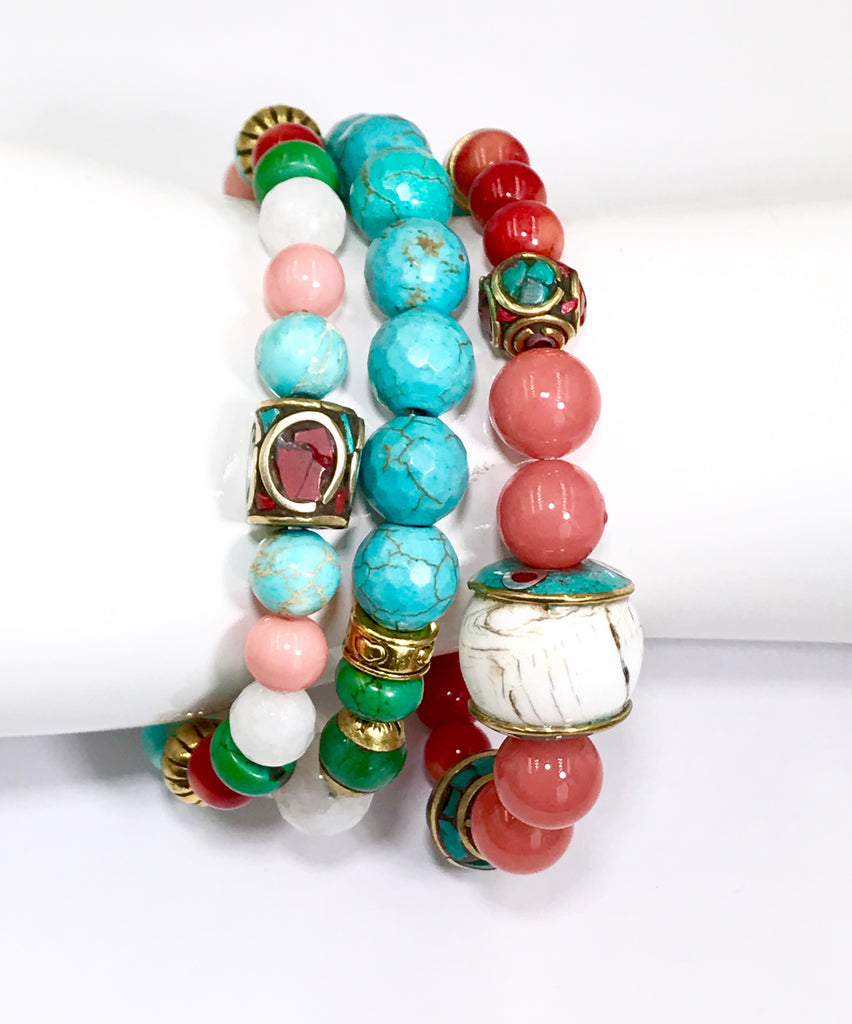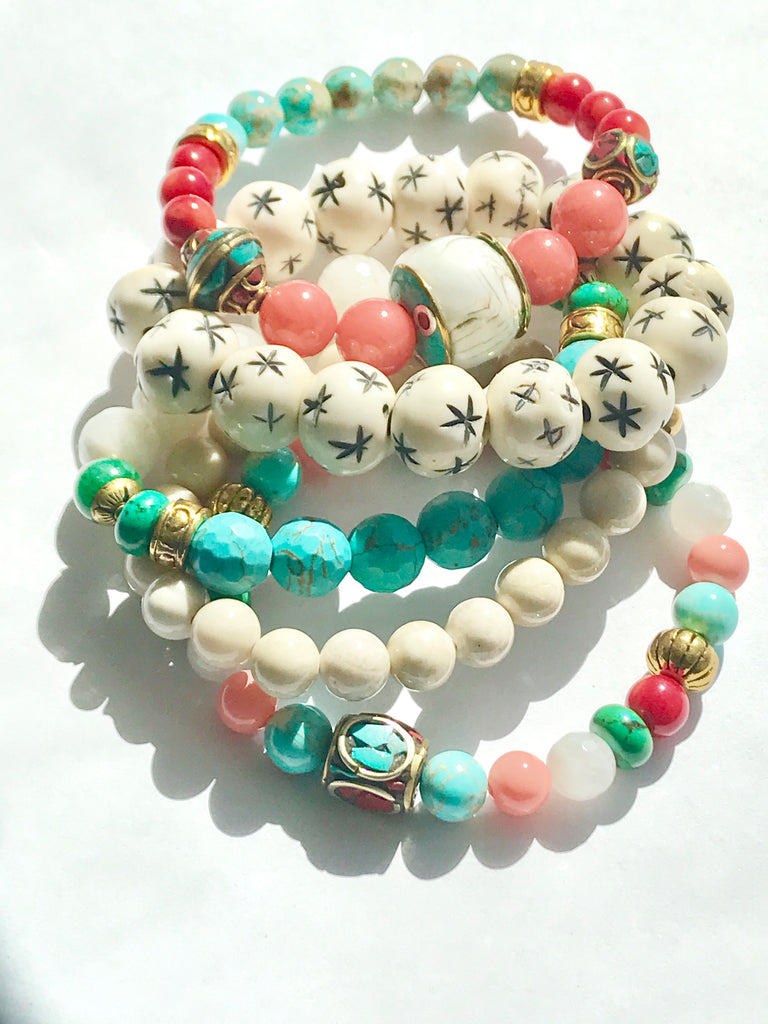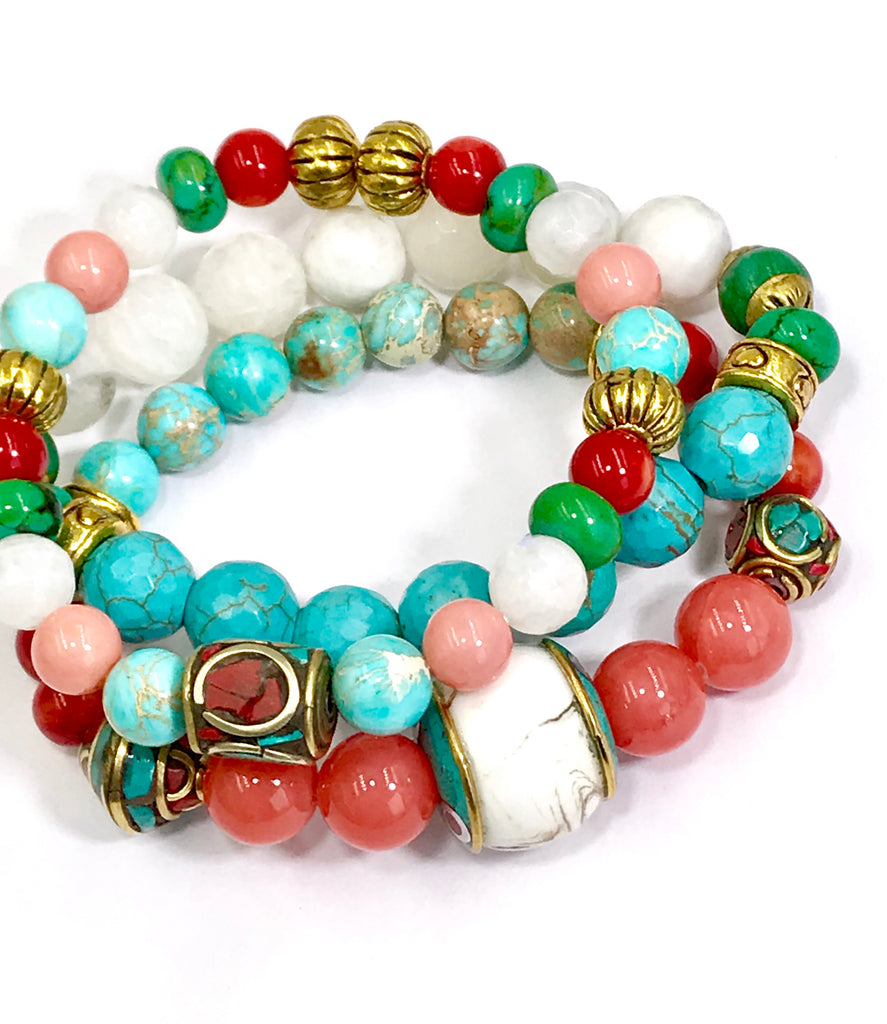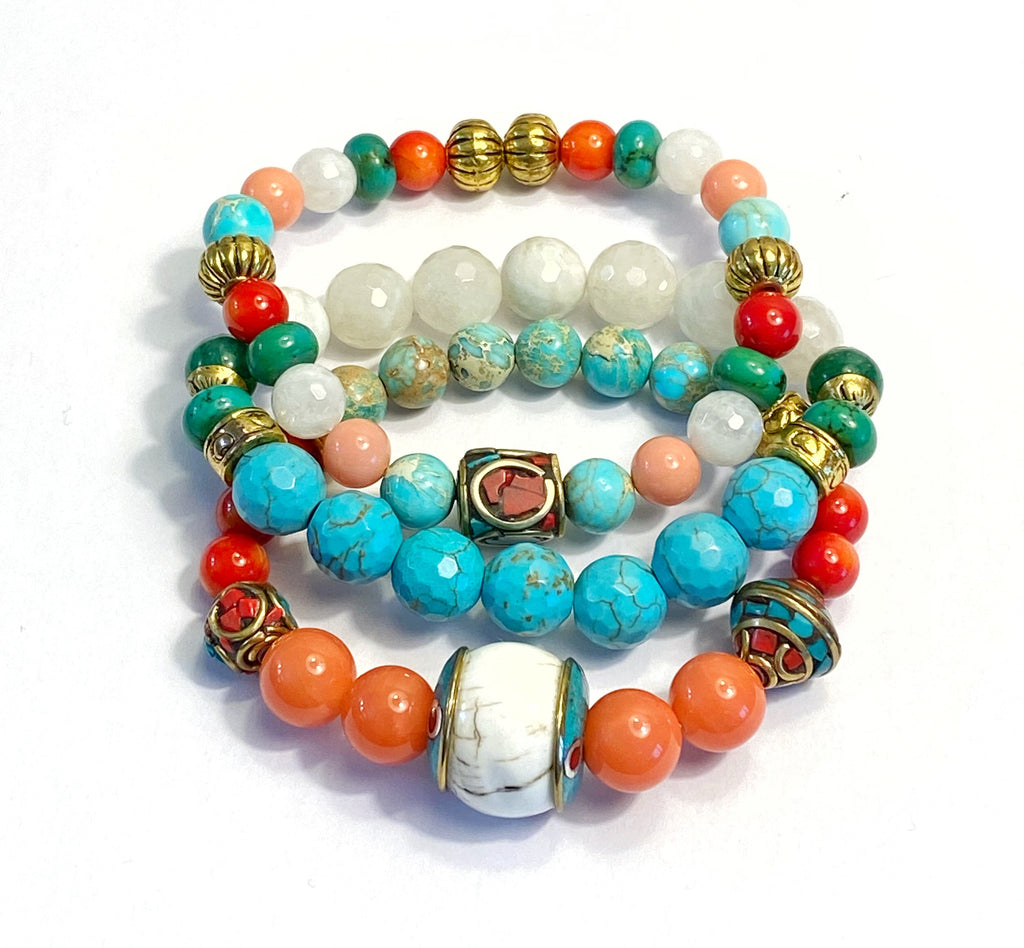 $145.00
$0.00
Colorful Beaded Stretch Bracelets Stack Set of 3 Tibetan Beads
This is a set of 3 stretch stacking bracelets in a colorful, summer mix of beads combining with beautiful, handmade Tibetan beads with a casual, boho luxe vibe.
The beads in the mix are imperial jasper, pink coral, natural red coral beads, green turquoise, reconstituted turquoise and moonstone, in addition to the unique Tibetan beads and gold metal beads.

You can wear this set of three as is, or add more from your own collection to it for a unique look.  There are endless possibilities.
Choose your size from the drop down menu.  Bracelets are strung on the highest grade of professional stretch cord available, and knotted securely with epoxy.  ROLL ON, ROLL OFF. 
To measure: take a string or tapemeasure around your wrist above the wristbone and add 3/4 inch to that measurement to get your best fitting size.  For example, my wrist is 6 1/4 inches; I add 3/4 inch to that for a measurement size of 7 inches, a size medium.
Need help?  Send me a message through CHAT.
Last image shows an example of how these bracelets can mix with others, listed separately.