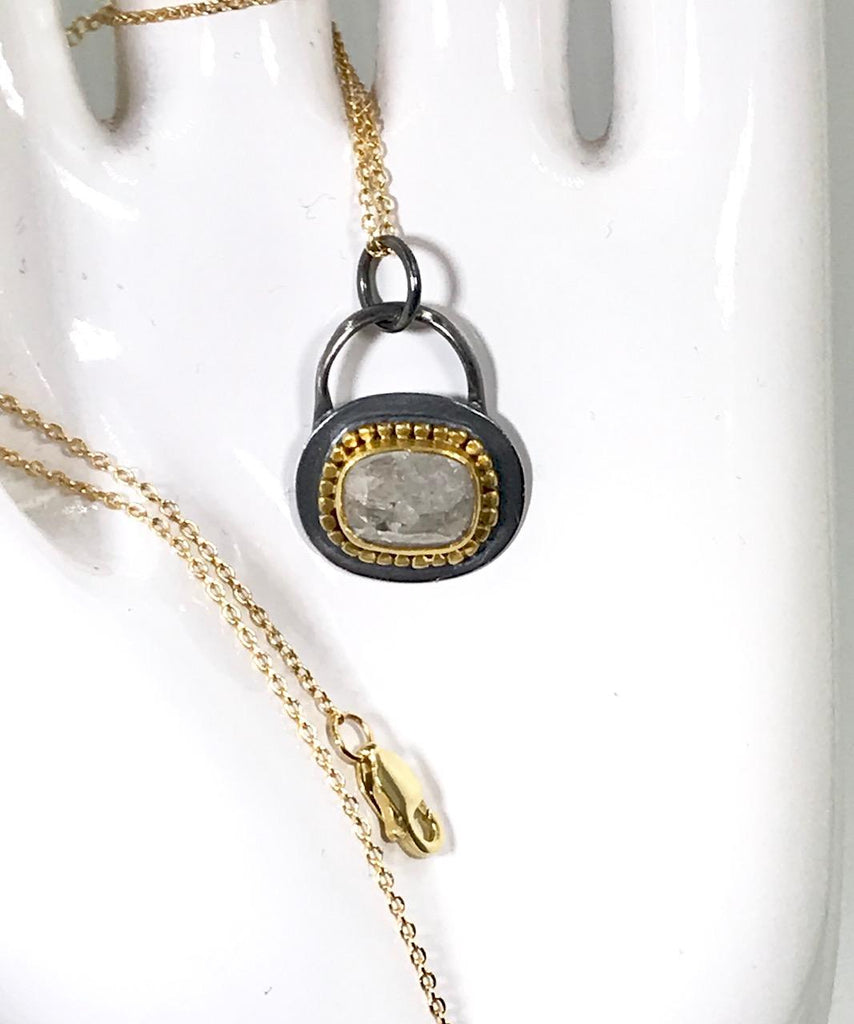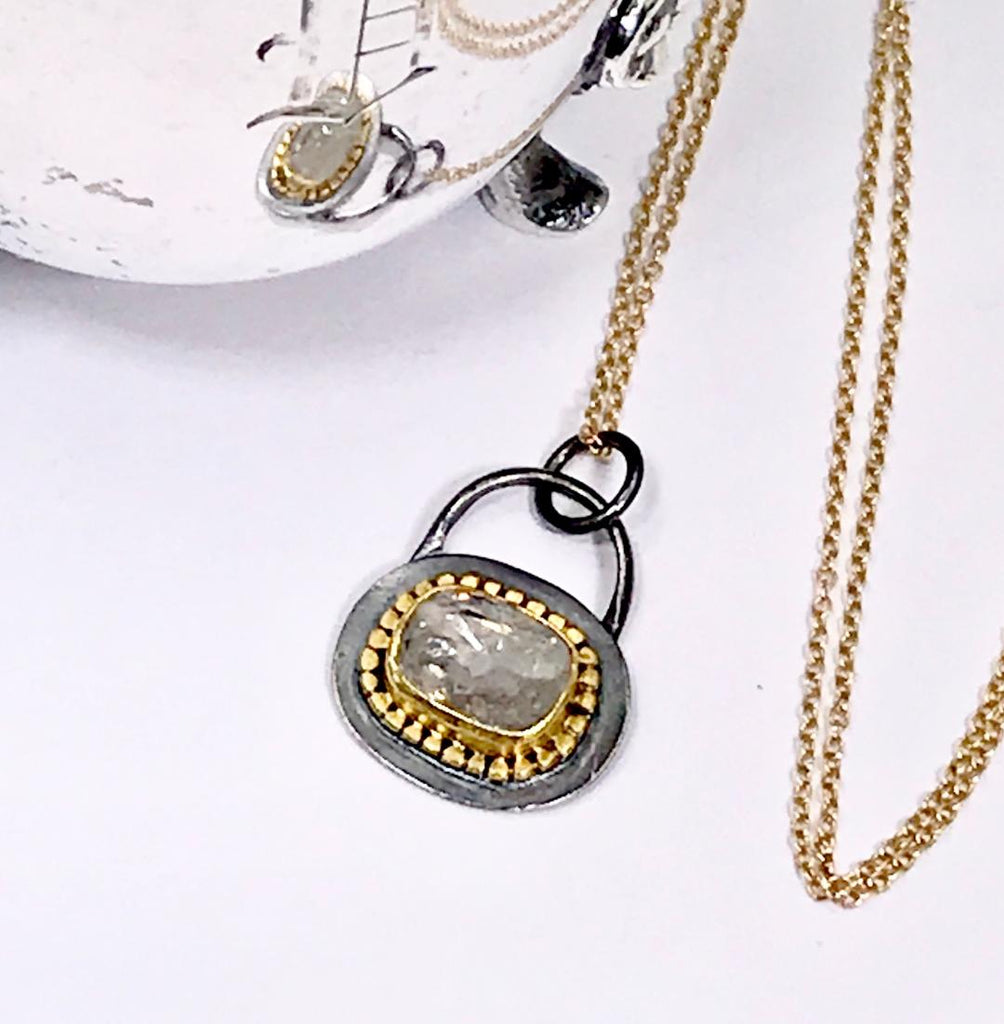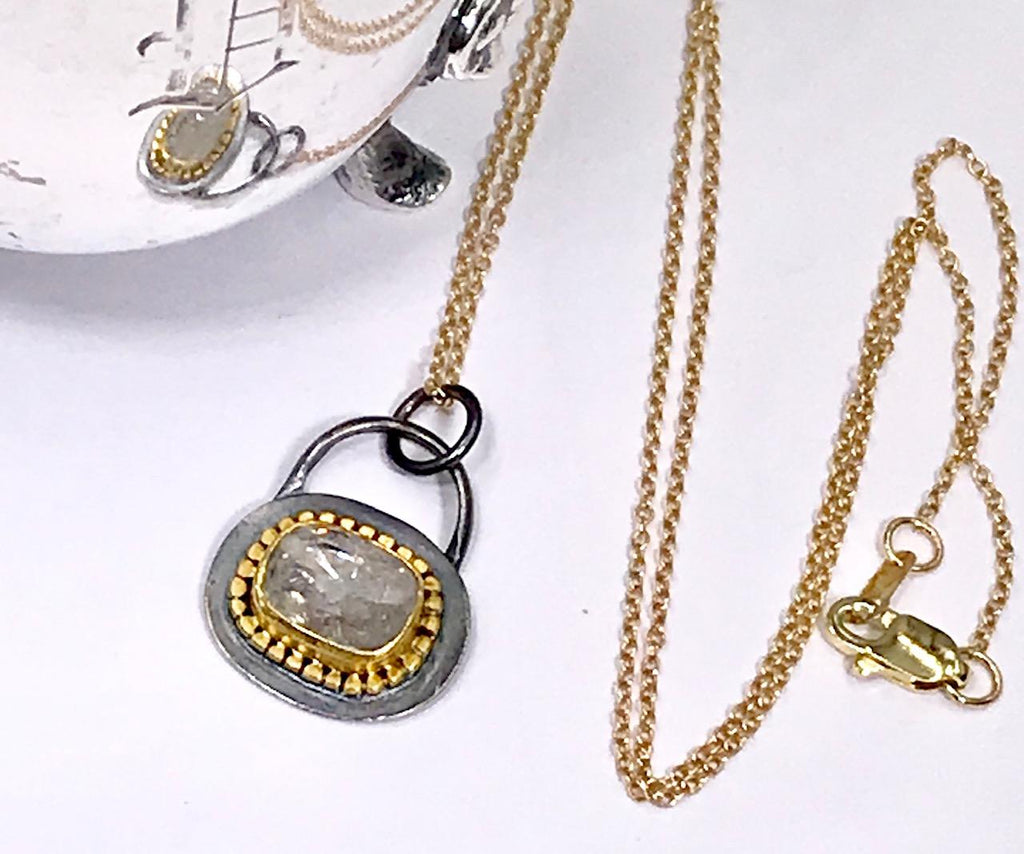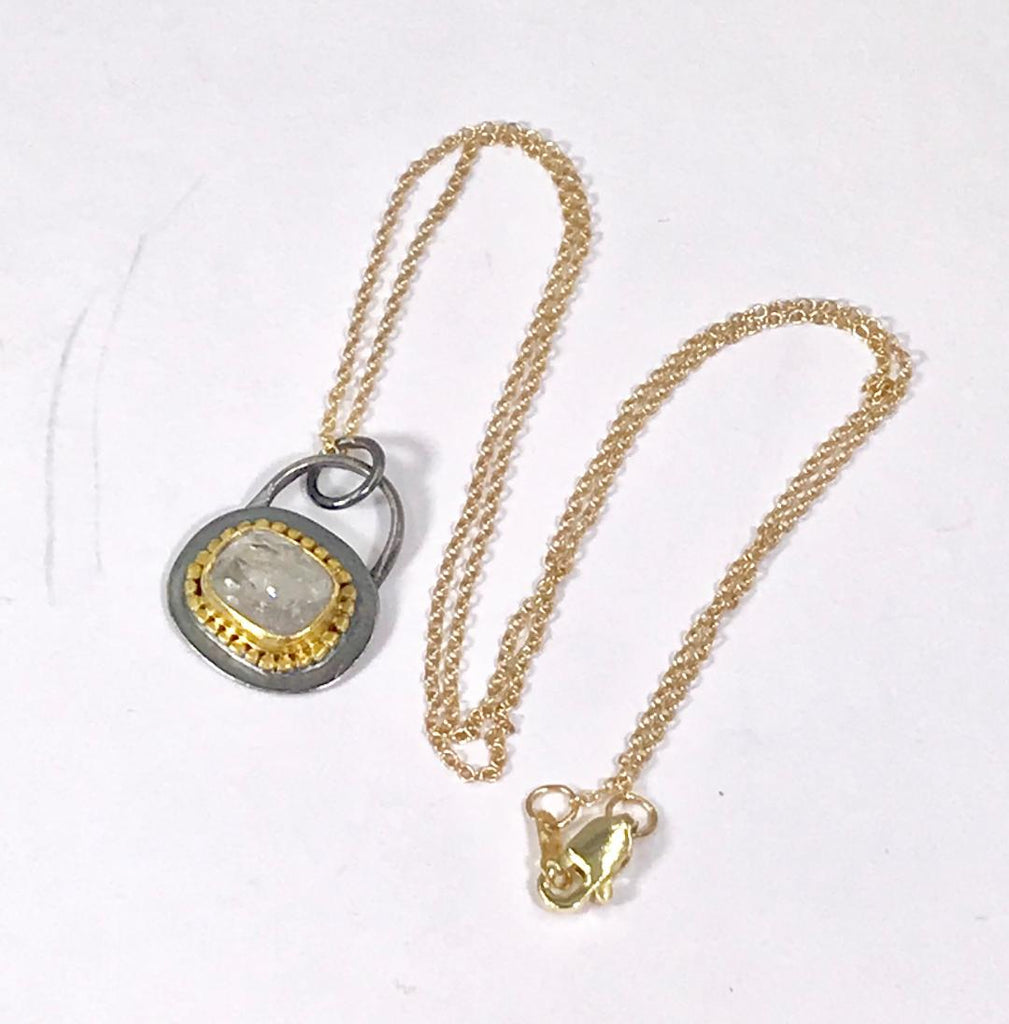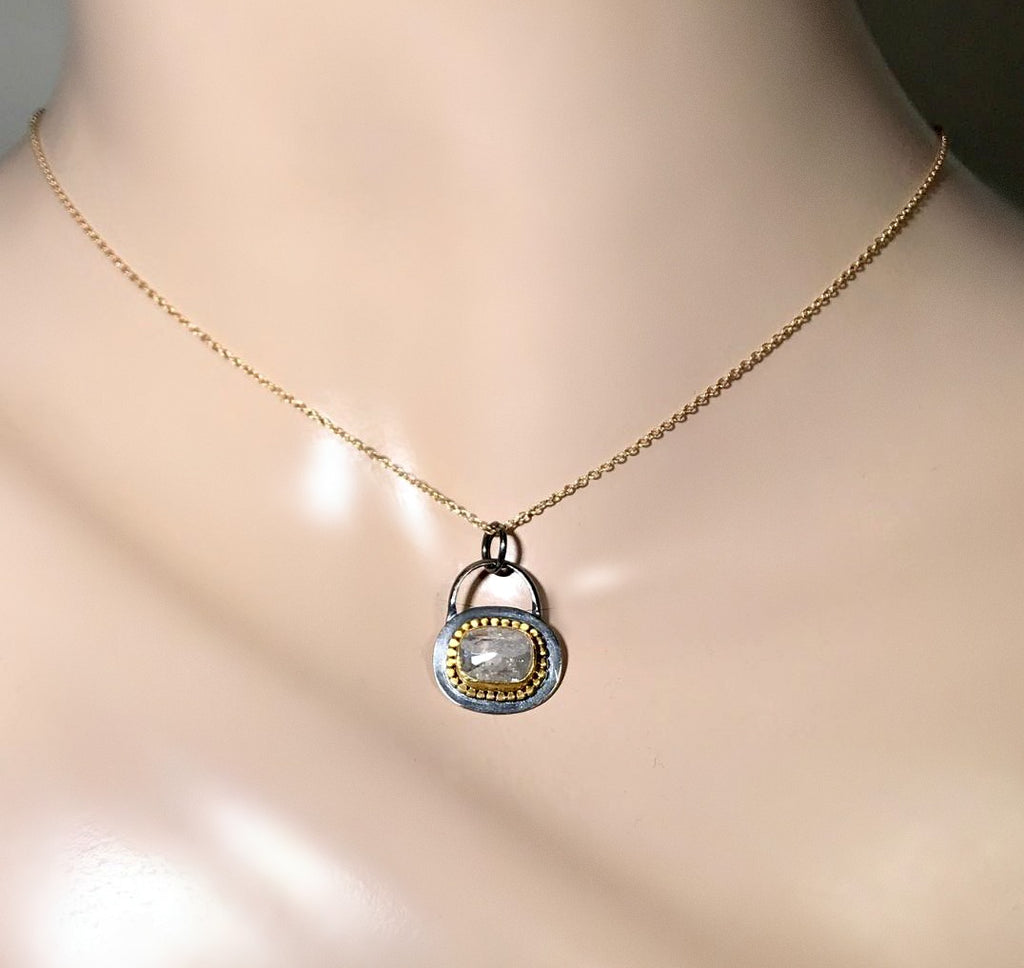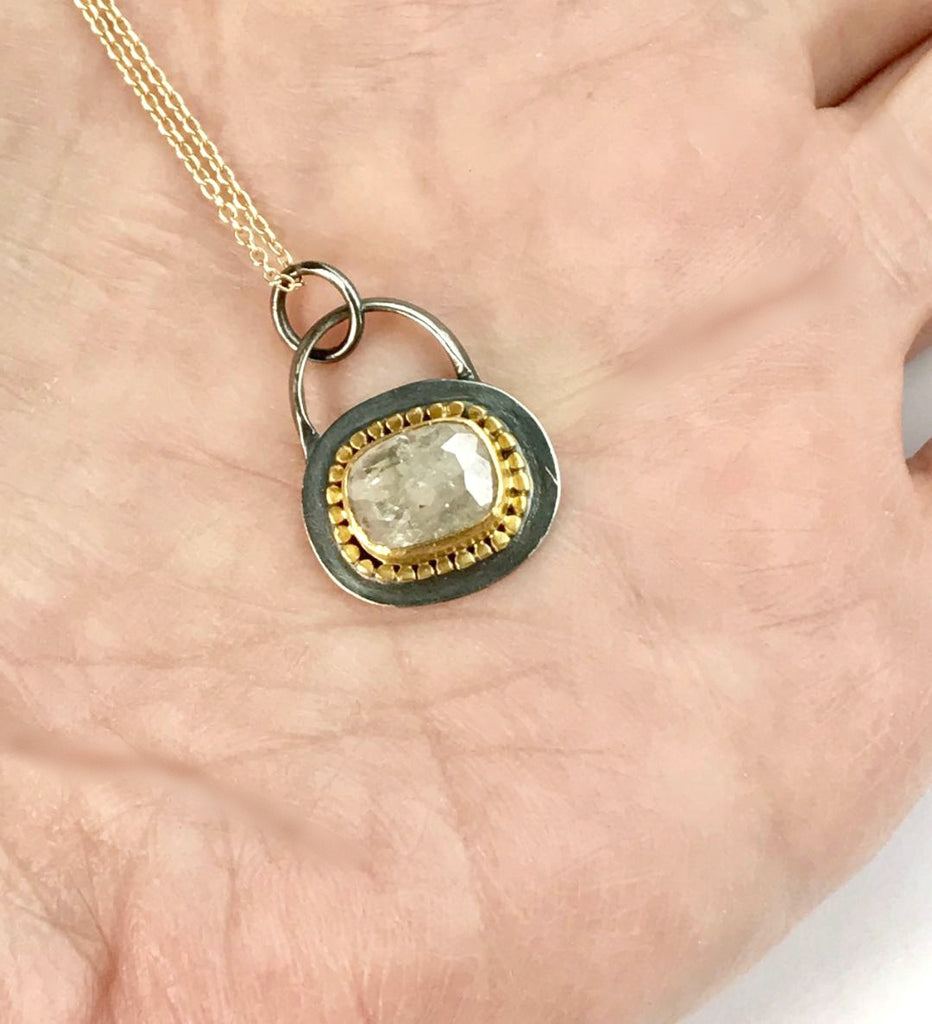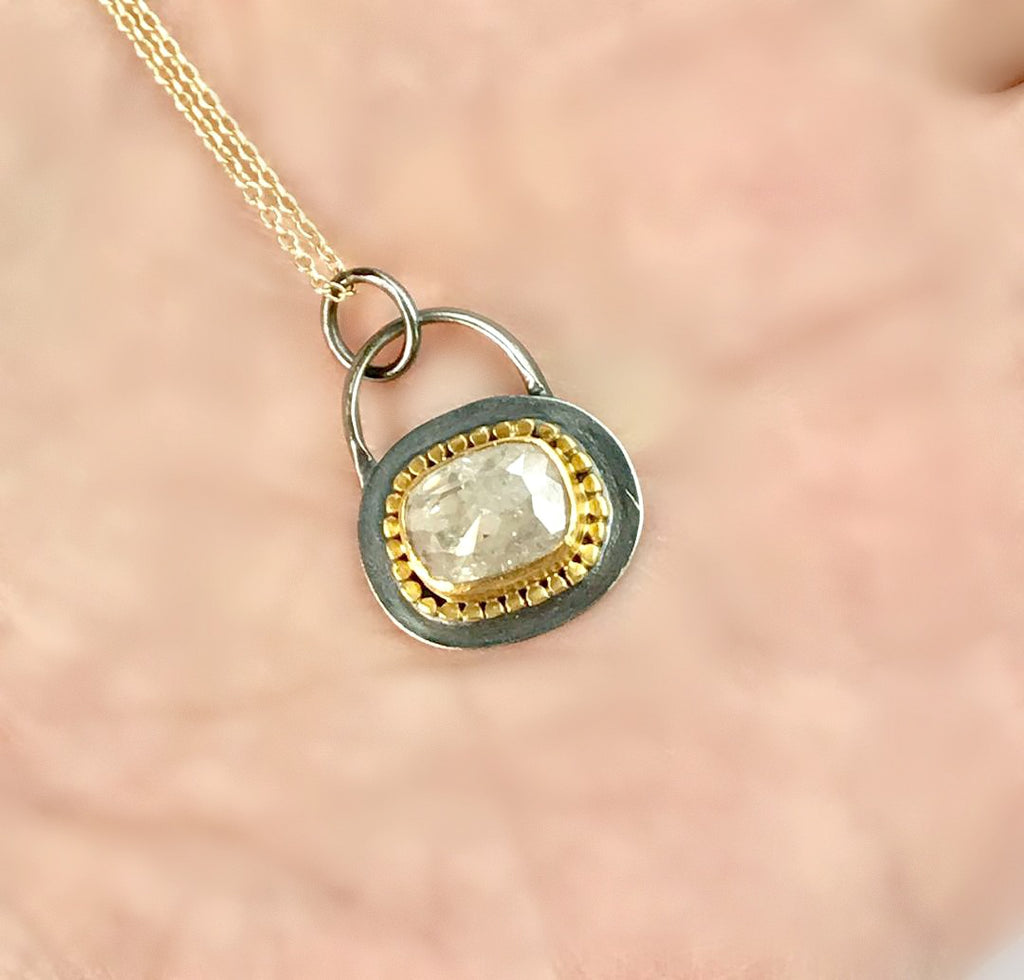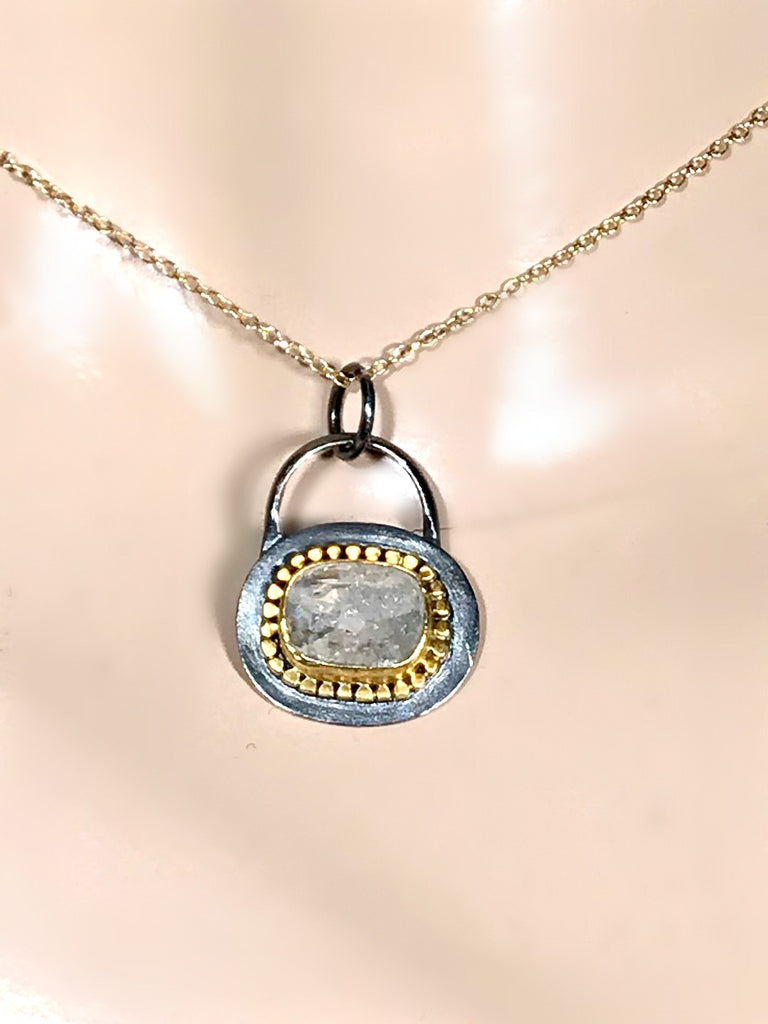 $2,100.00
$0.00
Champagne Rose Cut Diamond Pendant 22kt Gold Granulation
This 1 carat ivory champagne rose cut diamond has brilliant sparkle!  The diamond gemstone measures 8 mm x 6 mm, and it is set in a 22kt bezel with 22kt gold granulation on a back plate of oxidized argentium silver.  
The back plate measures 14 mm x 12 mm without the top loop.  Rings are oxidized sterling silver, and the pendant dangles from a solid 14kt gold chain of 16 inches.
This unique and one of a kind mixed metal pendant can layer with other charms and pendant you may already have or will collect or wear by itself.
Beautiful to give as a gift to yourself or someone special!
Questions?  Send us a note in CHAT.  Videos posted in pics 2 & 3.