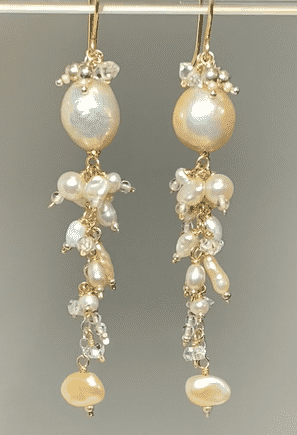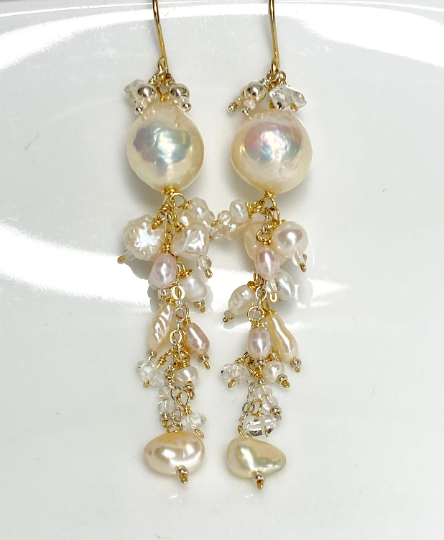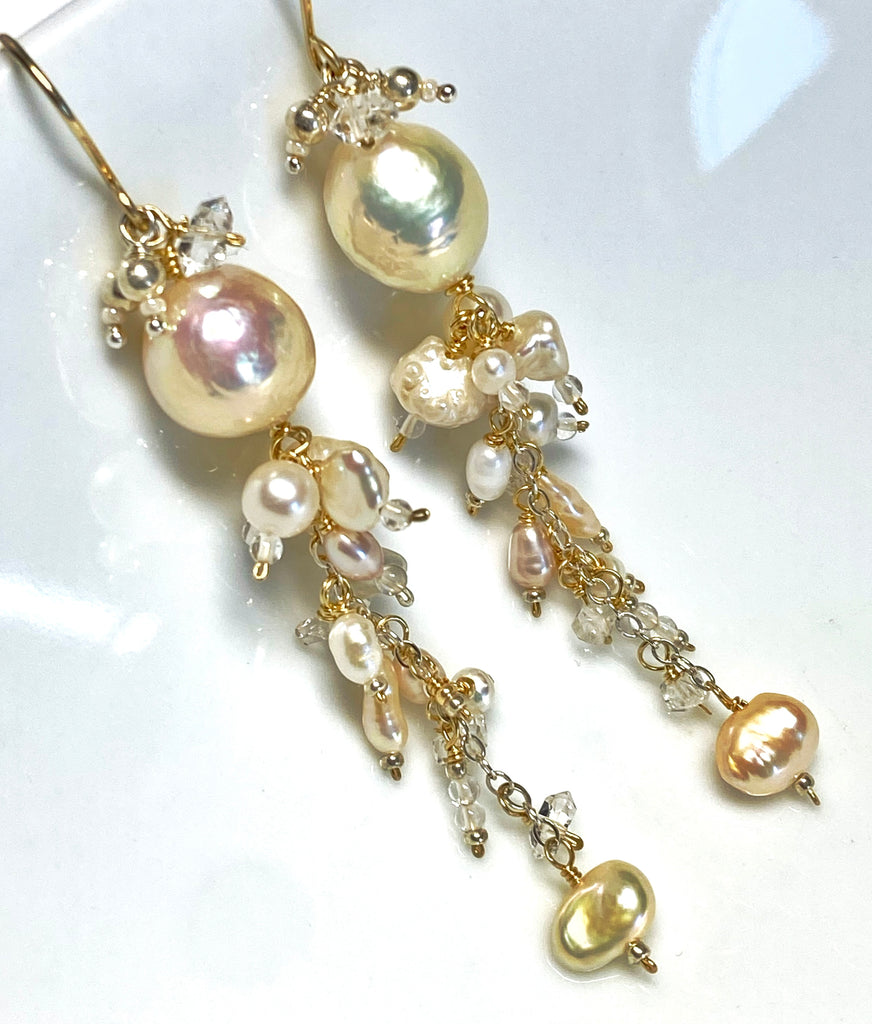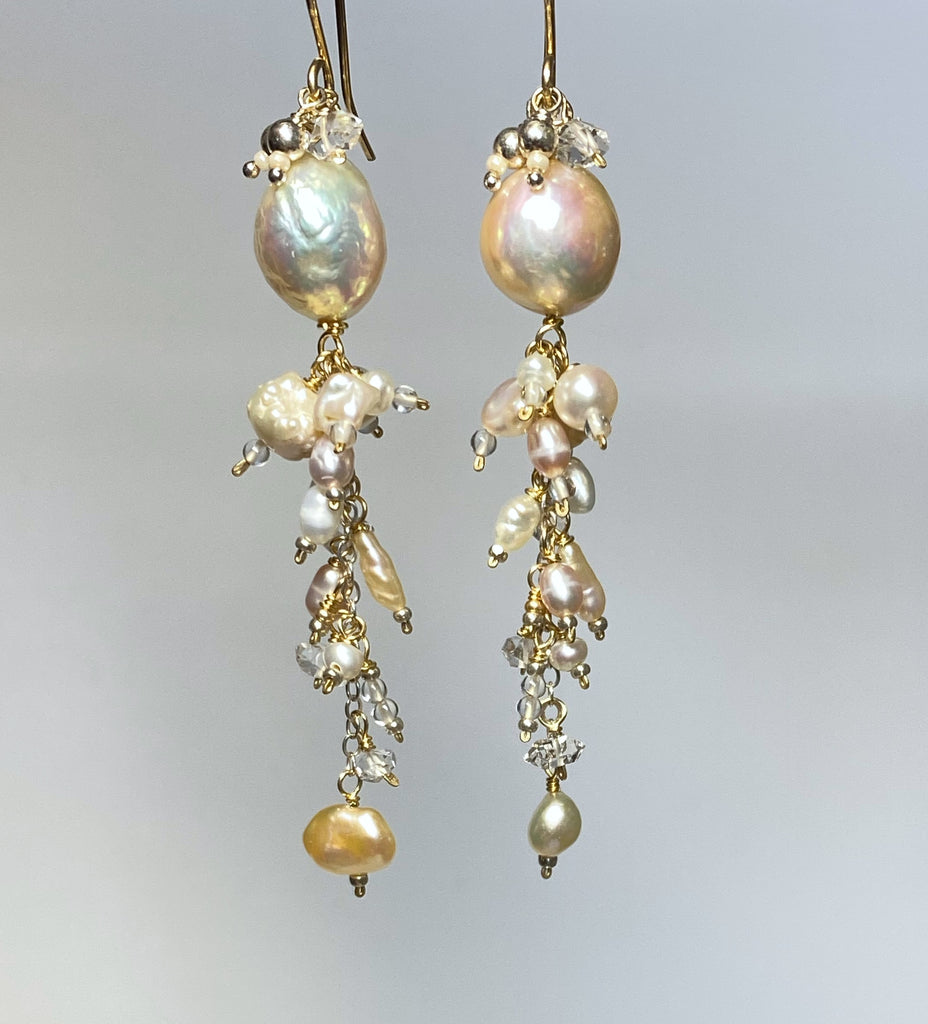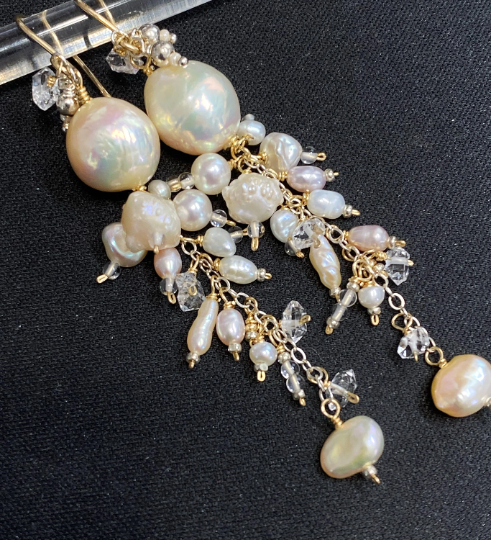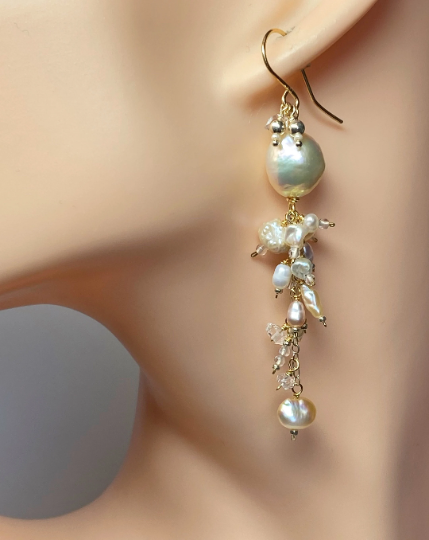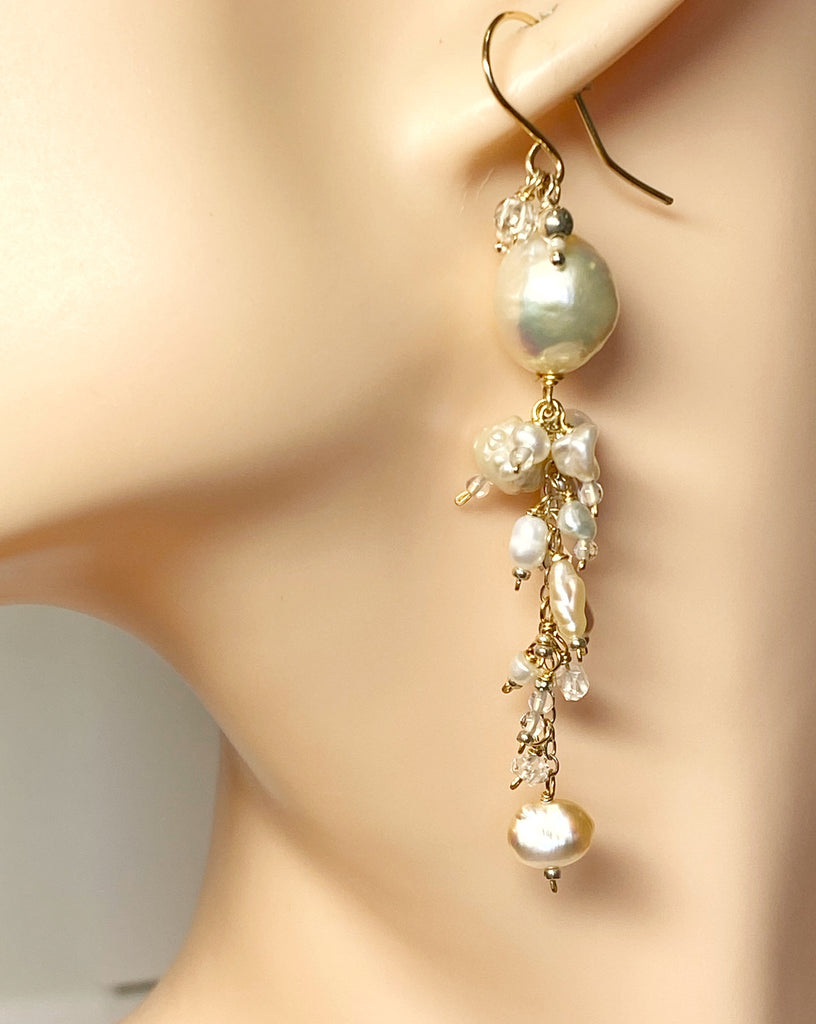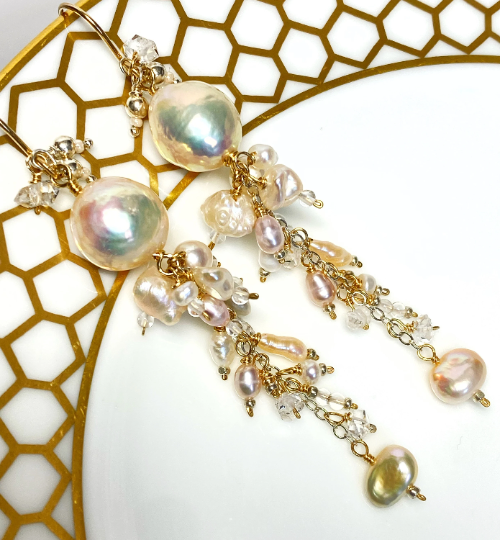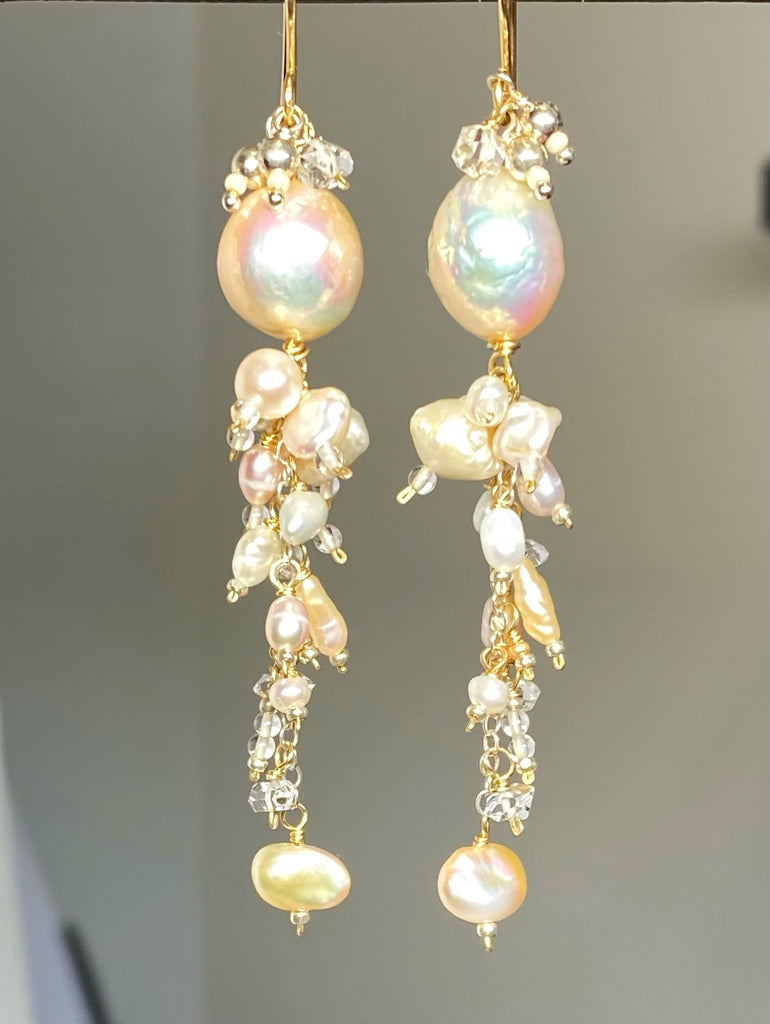 $158.00
$0.00
Blush Edison Pearl and Herkimer Crystal Dangle Earrings
Lustrous, freshwater blush Edison pearls, 10 mm, dangle dainty gold fill chains bearing creamy and light pink blush freshwater pearls in different sizes and shapes and Herkimer diamond crystals, to create these elegant, handmade earrings.

Each pair has 4 Herkimer diamond crystals on each earring and lots of tiny mixed shape freshwater pearls!

The beautiful pearls have a gleaming, light metallic luster showing off their soft colors.
The pearl luster and the crystal sparkle makes the earrings so feminine and pretty!
Great earrings for the mother of bride or groom wedding earrings.
These are earrings you will wear year round - very feminine and not so dressy you couldn't wear them with a sweater for more casual occasions.

Earrings are 2 3/4 inches long with French hook ear wires (stoppers always included). Lever back earrings available in drop down menu.

If you would like them shorter, please get in touch.