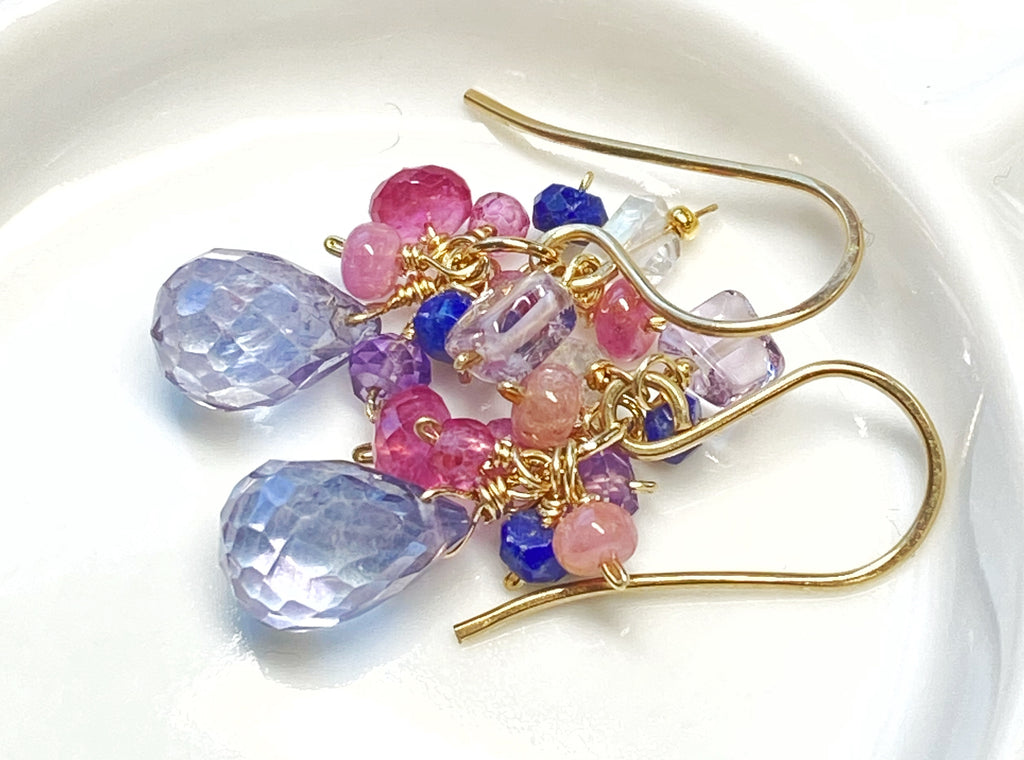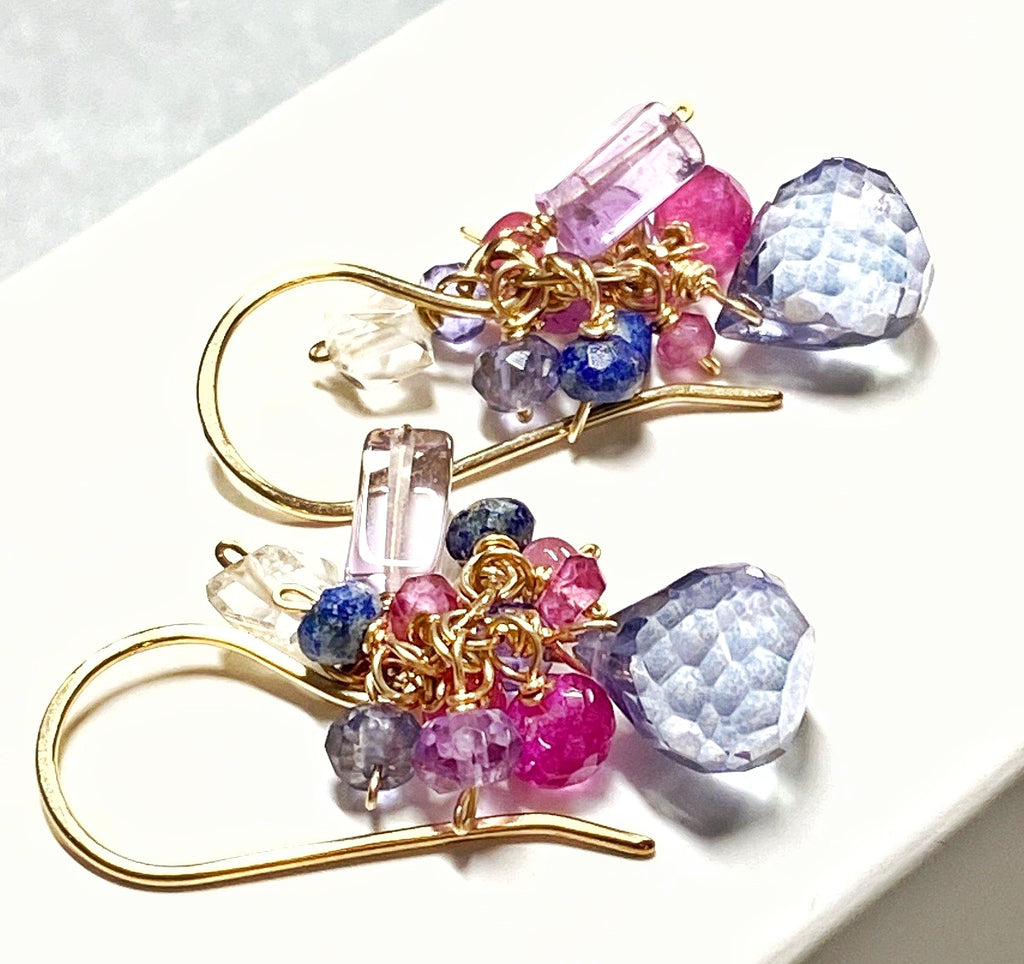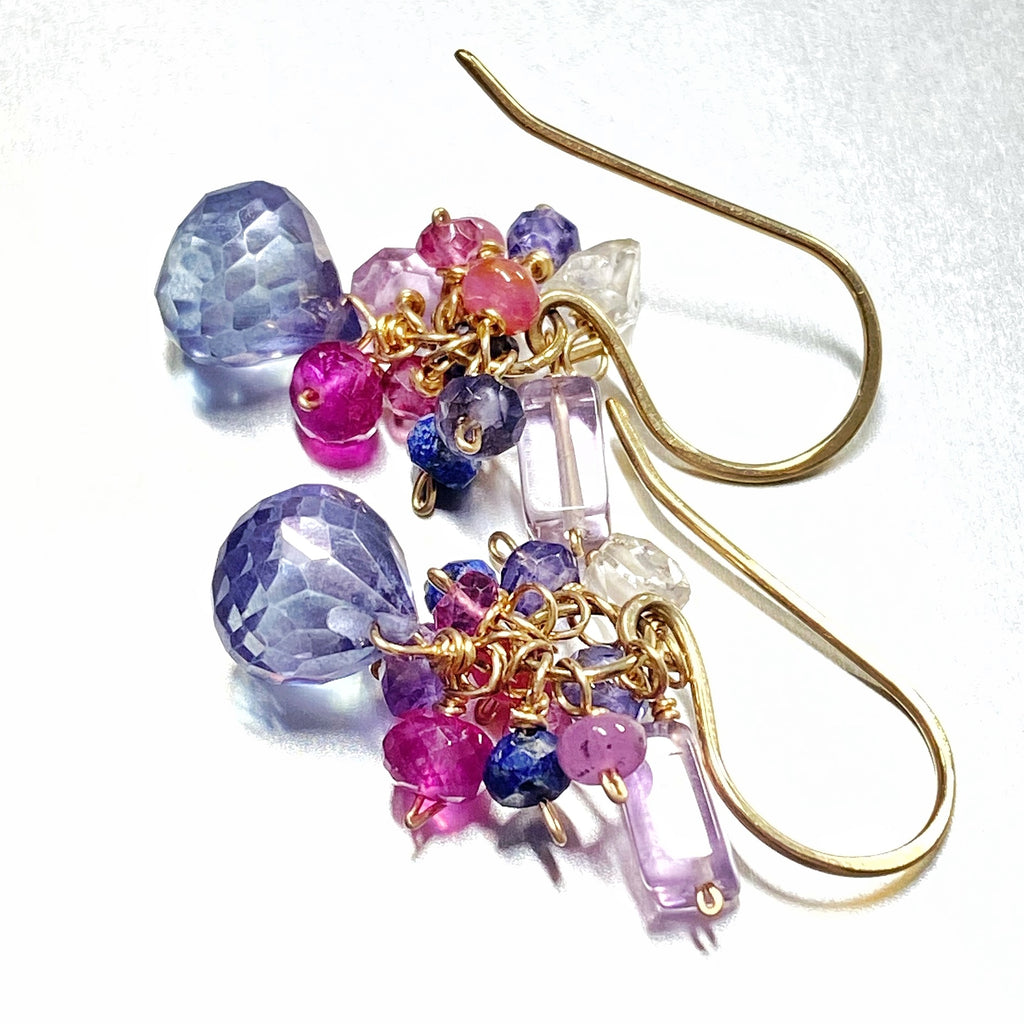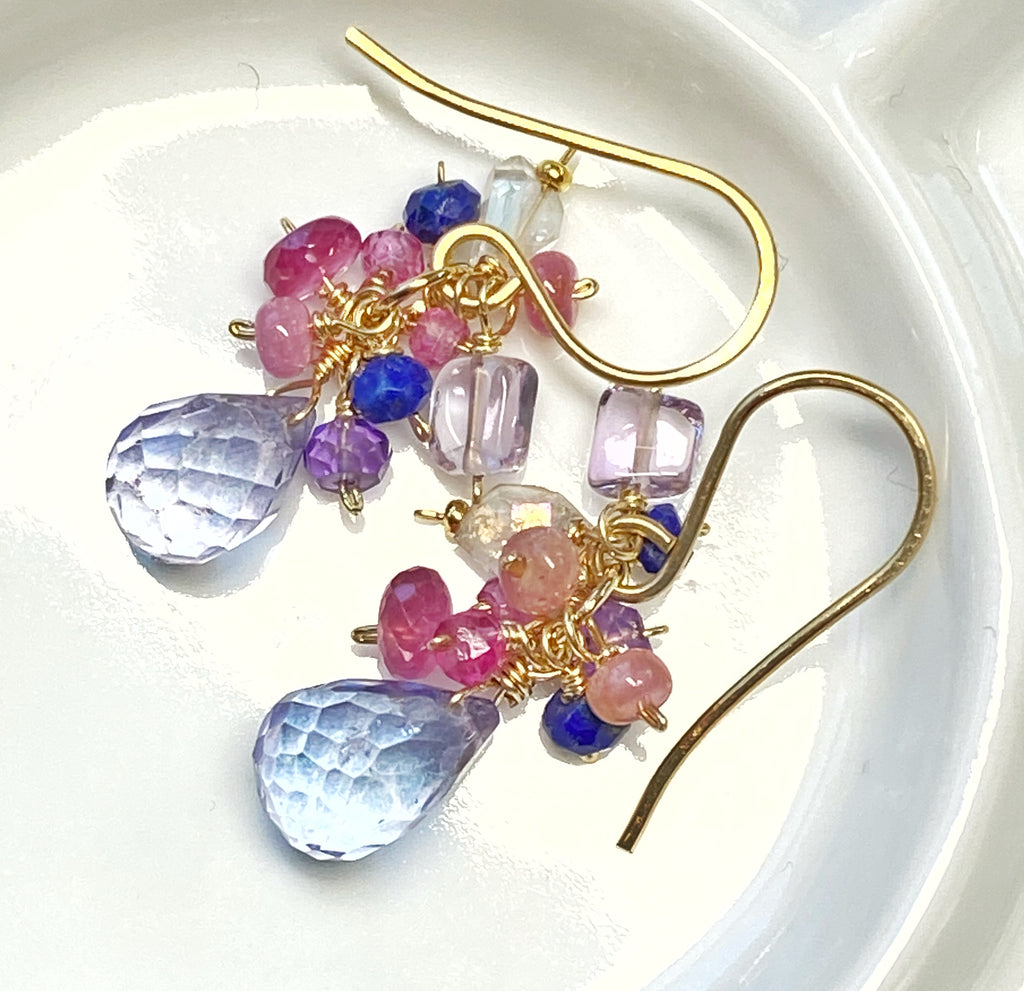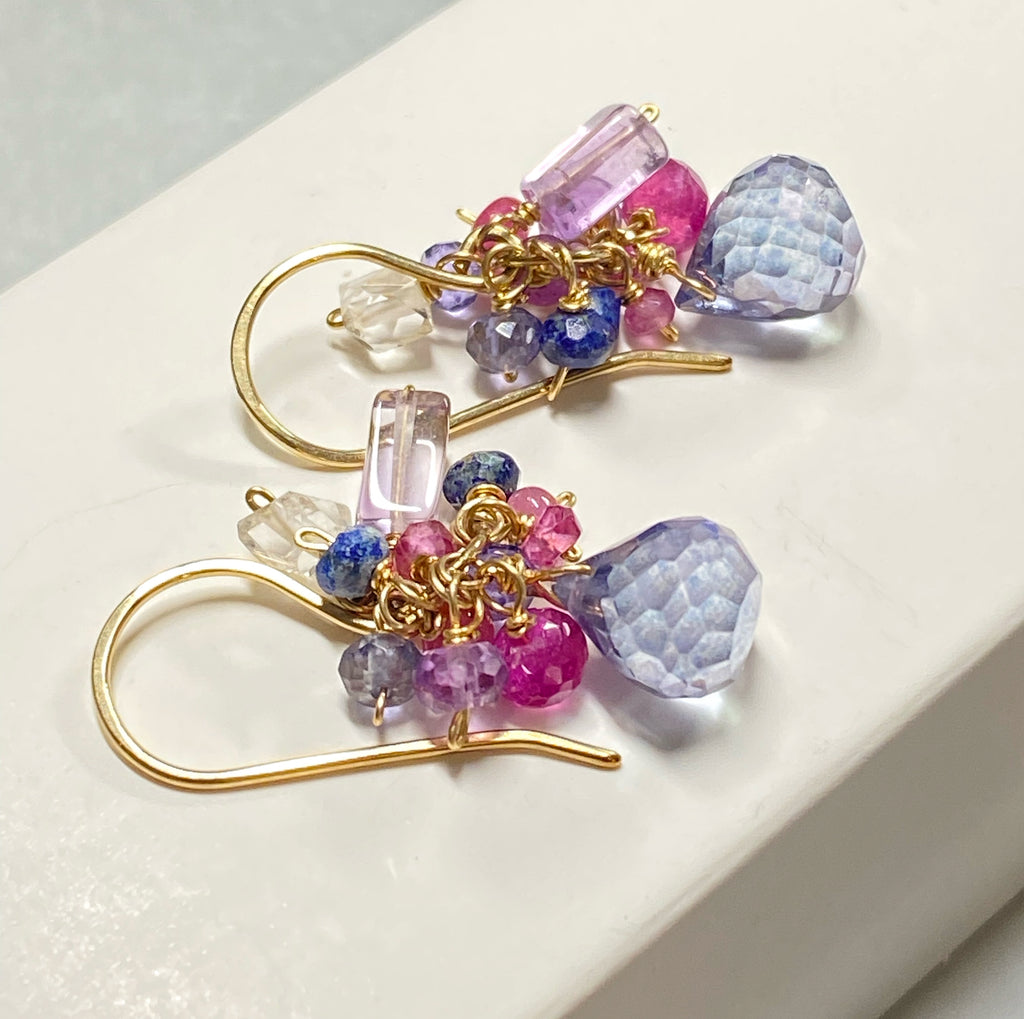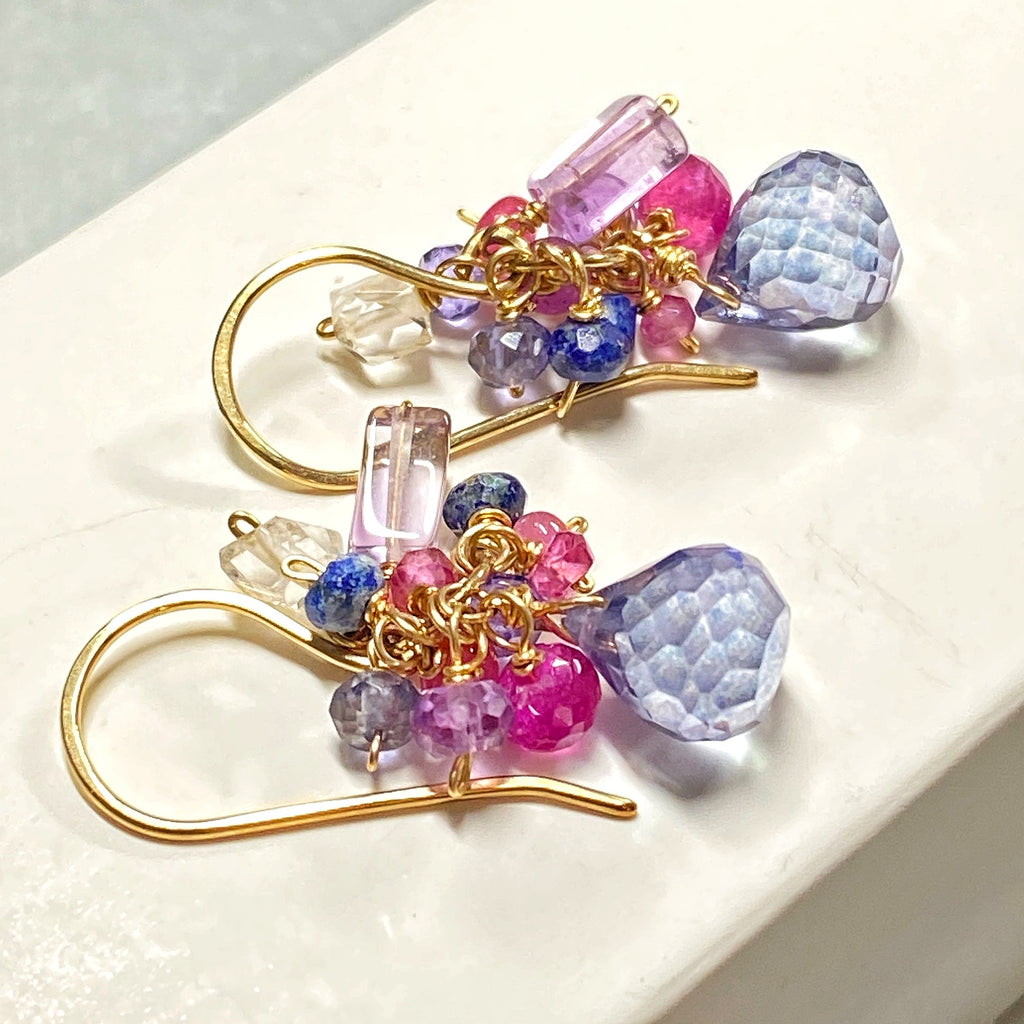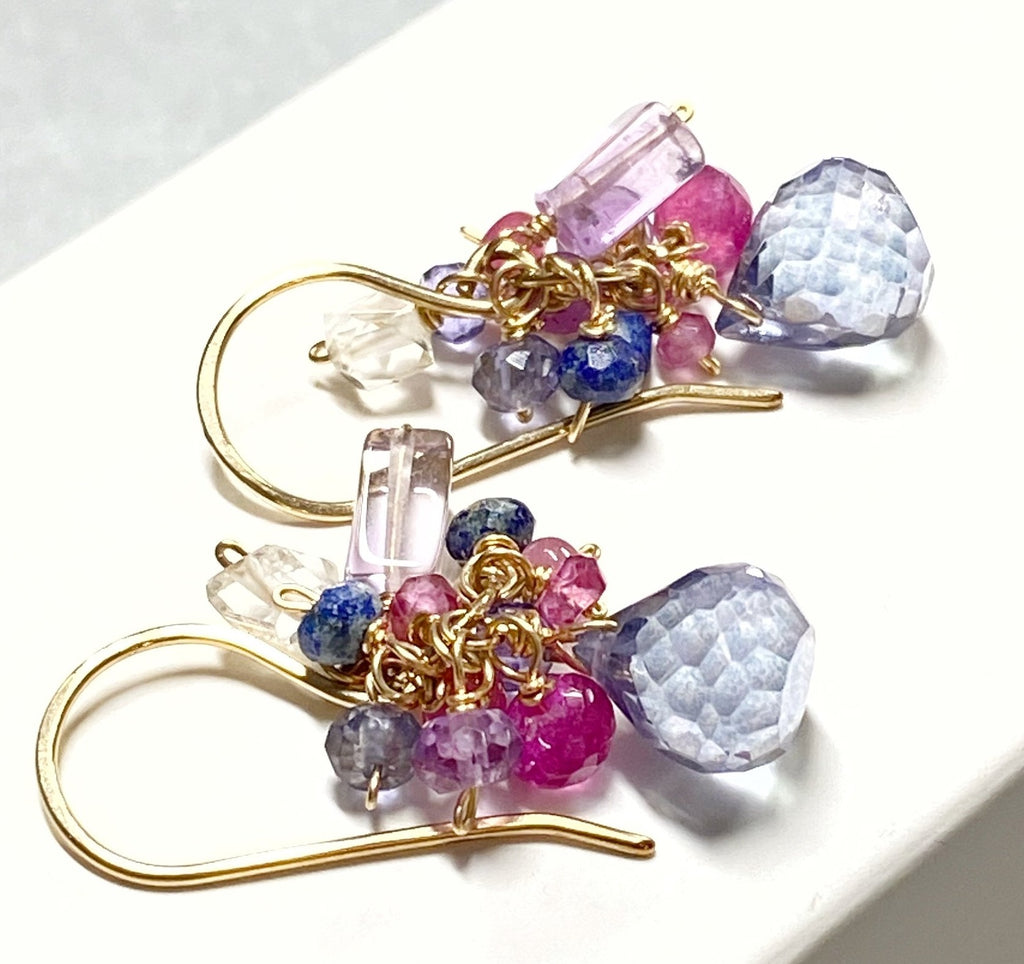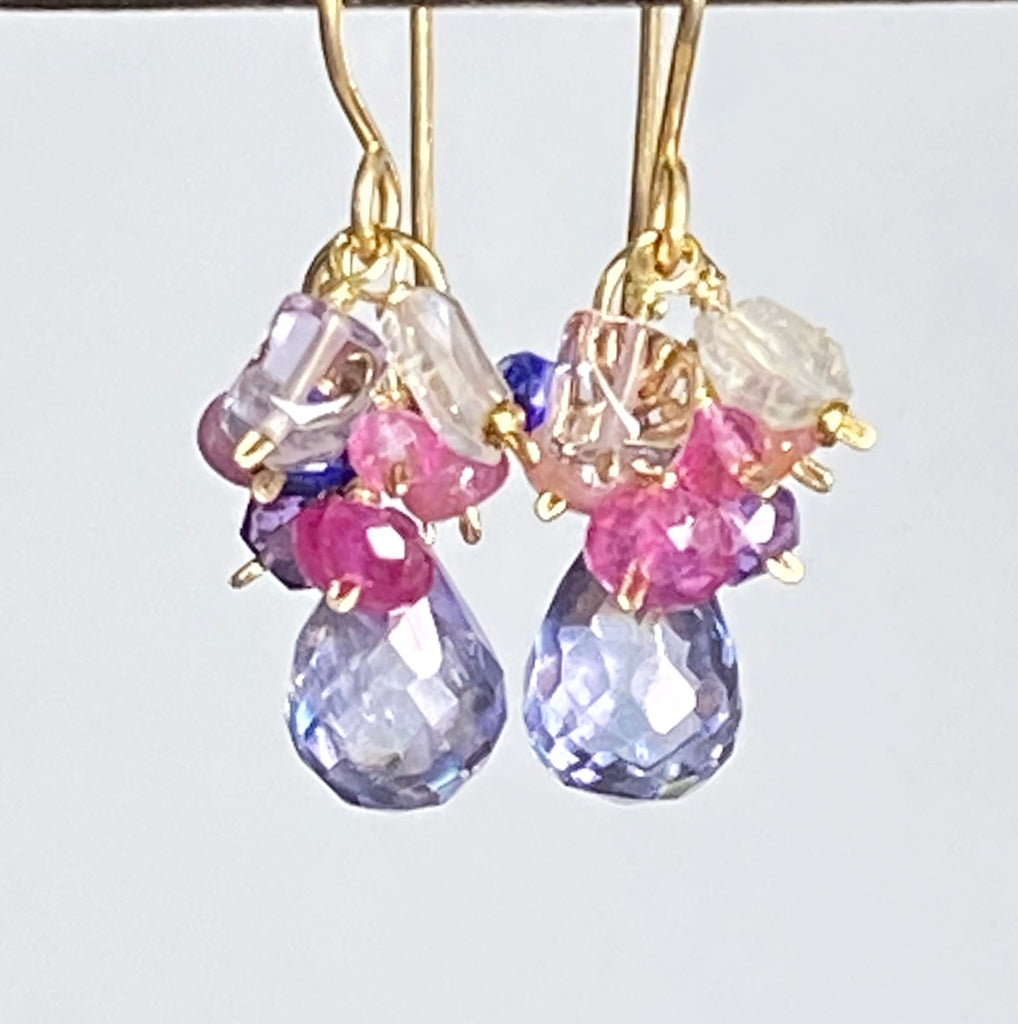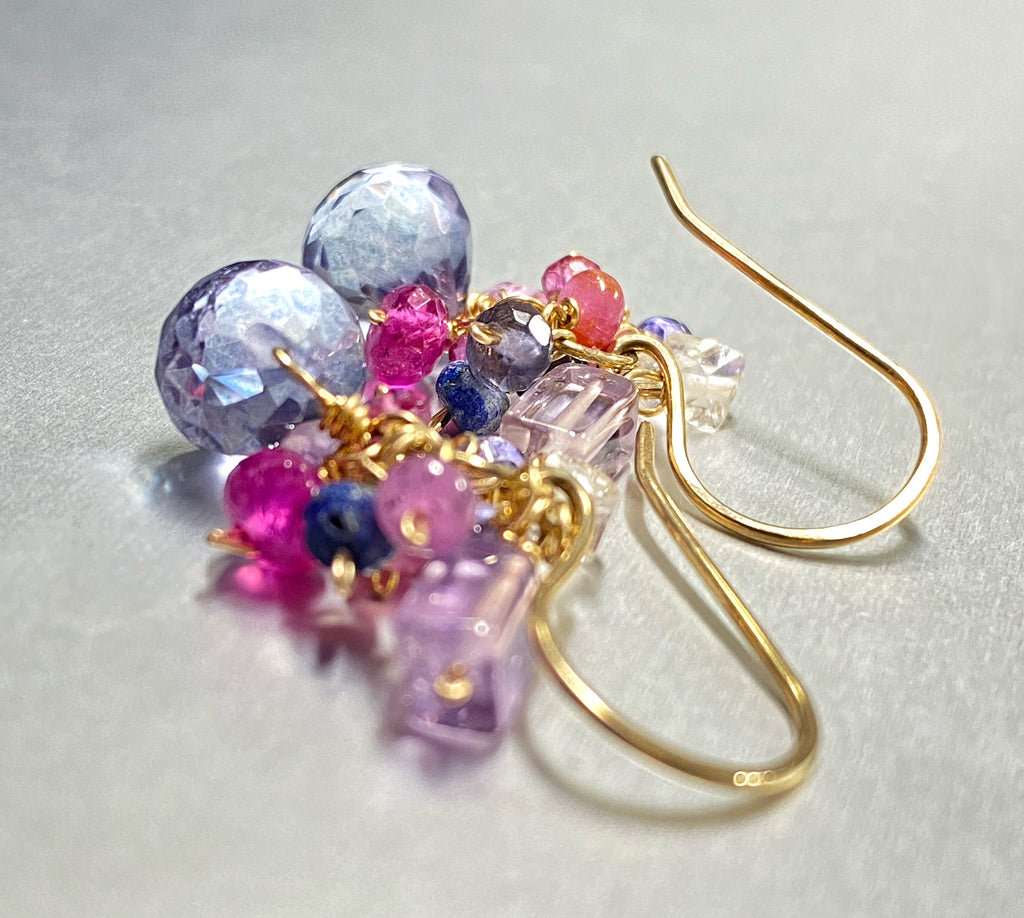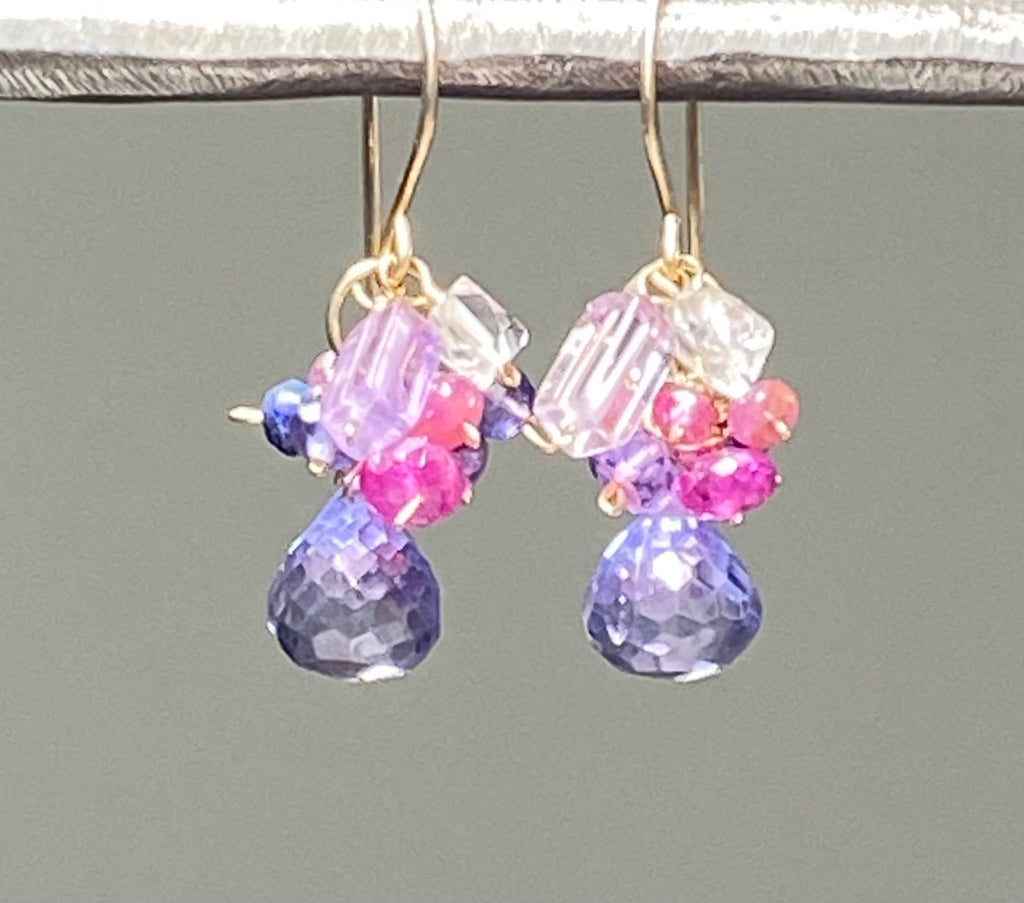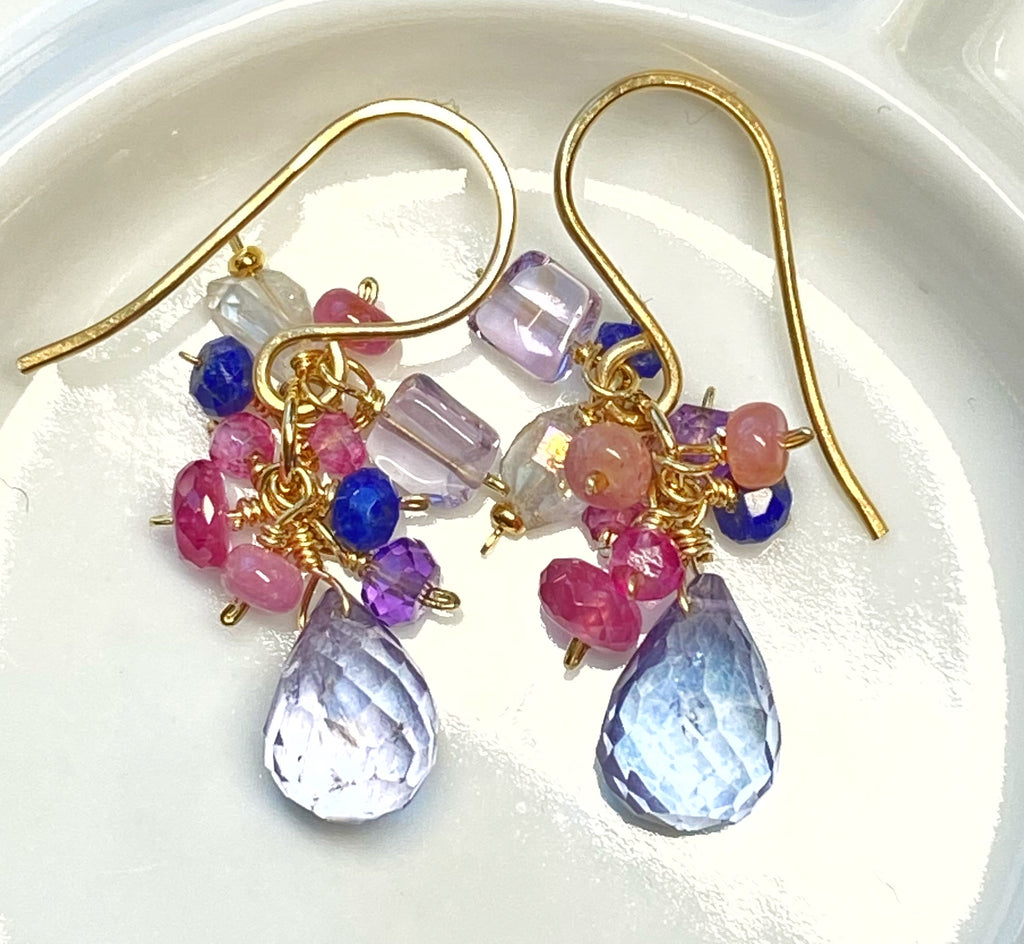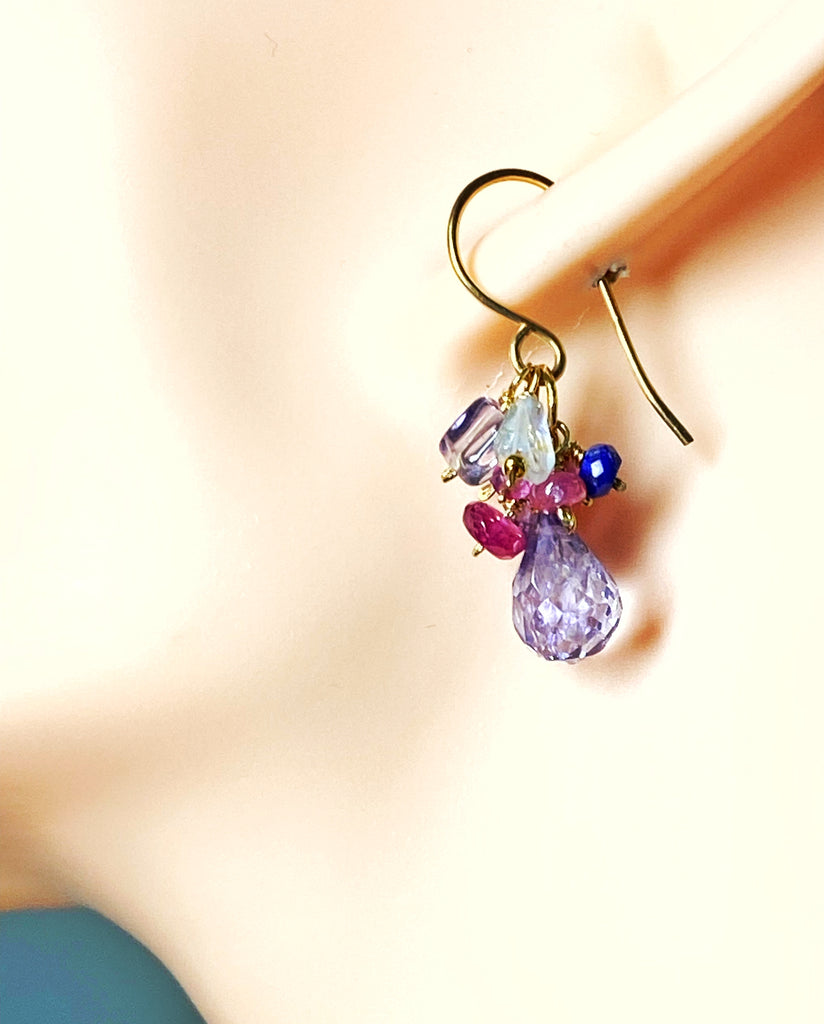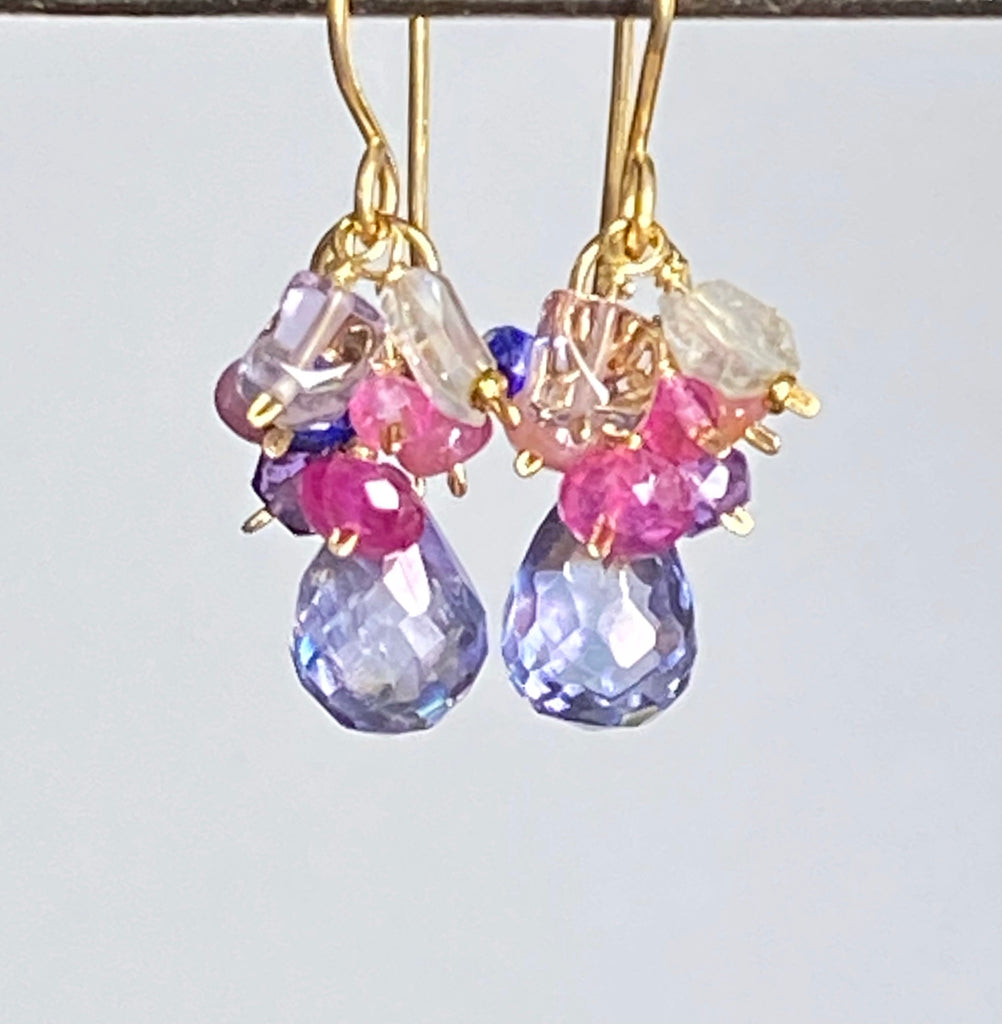 $79.00
$0.00
Blue Multicolor Gem Wire Wrap Gold Earrings
Blue Gemstone Cluster Earrings Multicolor Gem Wire Wrap 14kt Gold Fill Ruby Blue Lapis Amethyst Herkimer Diamond Quartz 
Denim blue quartz onion teardrops dangle on gold filled rings with wire wrapped gemstones of blue lapis, ruby, amethyst and more to create these unique, petite, handmade earrings.
These super sparkly drops of blue quartz dangle beneath rondelles of blue lapis, Herkimer diamond quartz, denim quartz, ruby, purple amethyst and pink quartz all mounted on 14 kt gold fill  headpins.
These are great neutral earrings that work with just about every color and charm viewers with their sparkle and their diminutive size.
Total length of earrings, including gold filled handmade, French hook ear wires is 1 1/4 inches long.