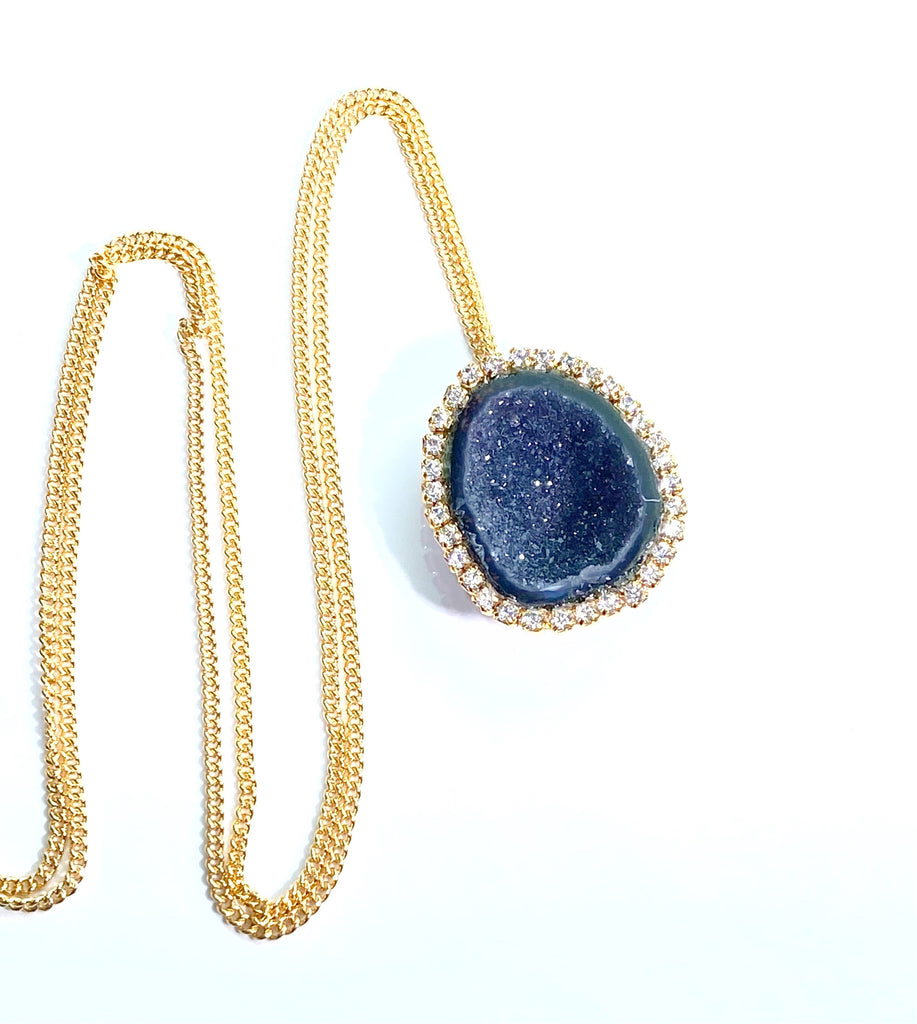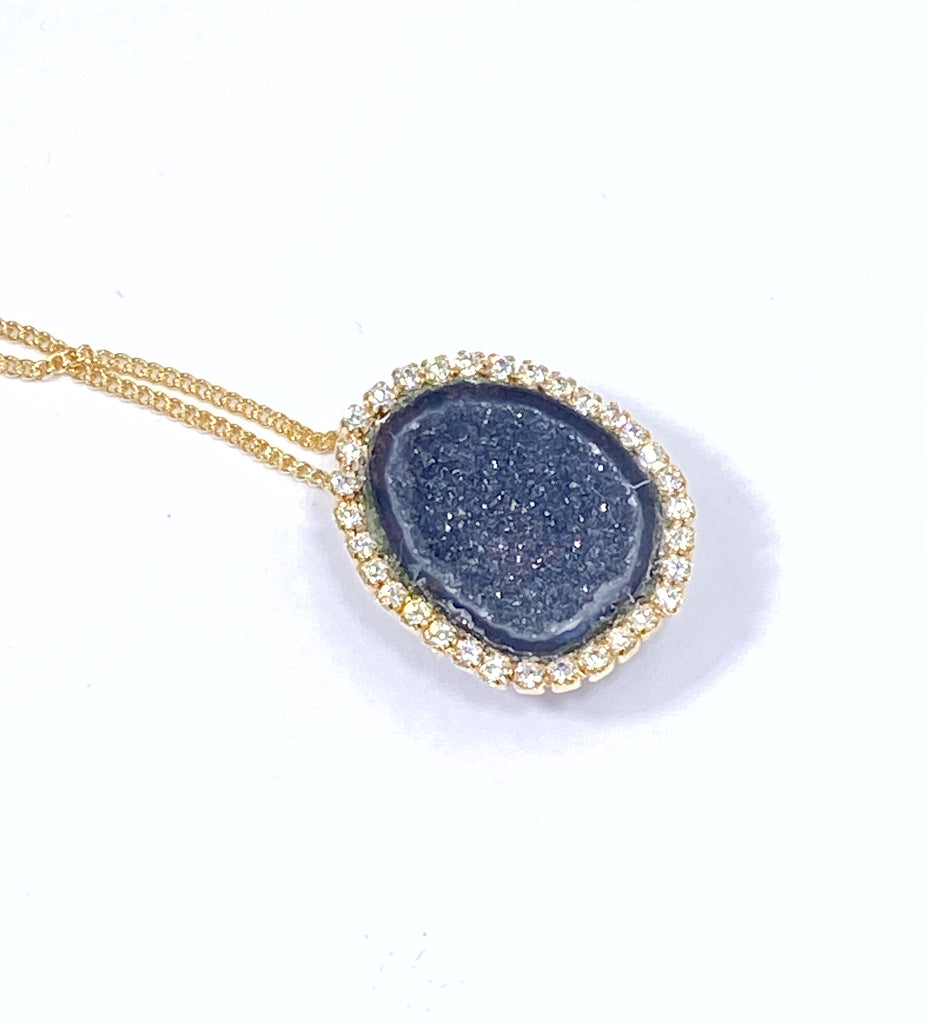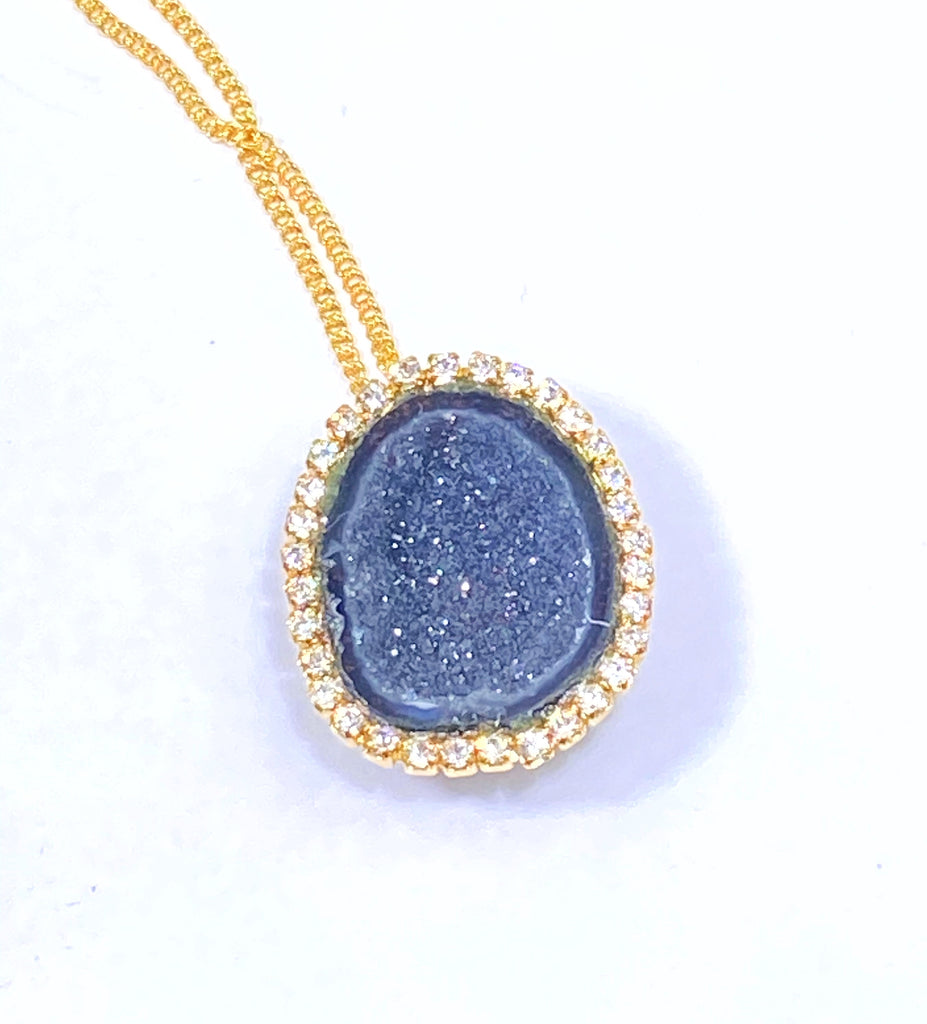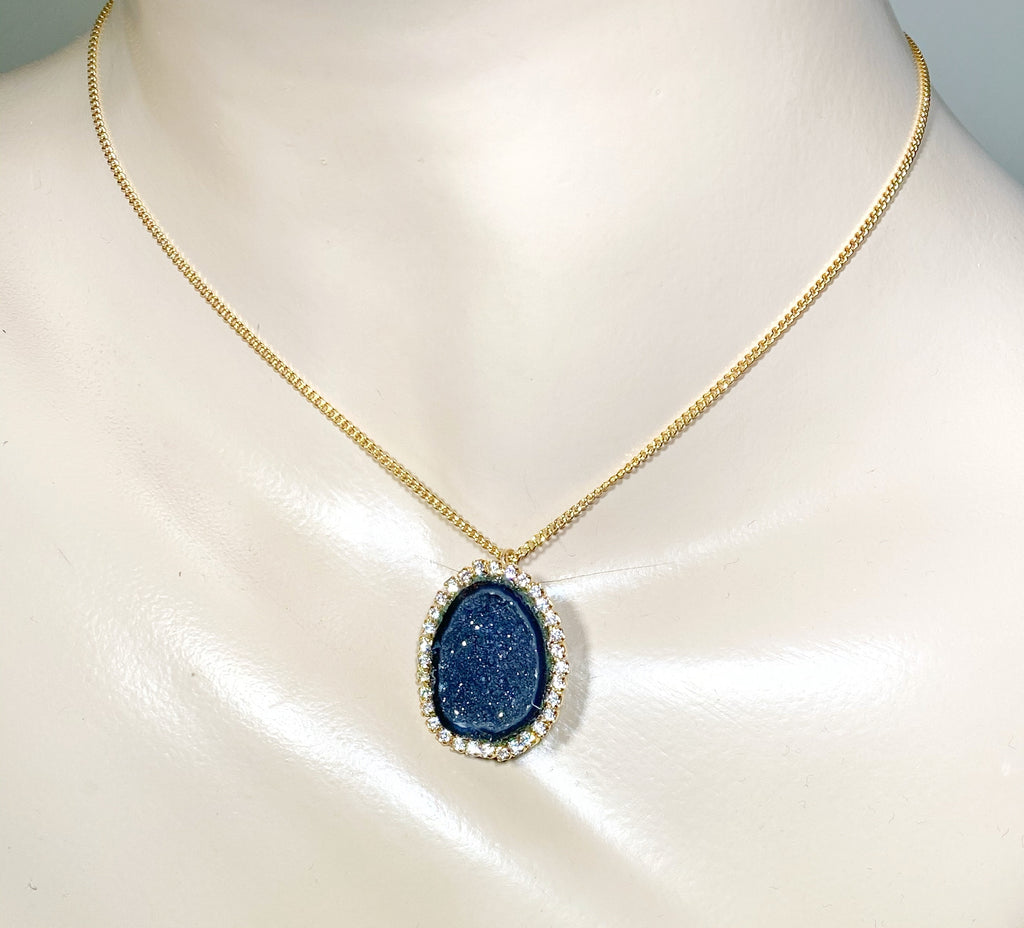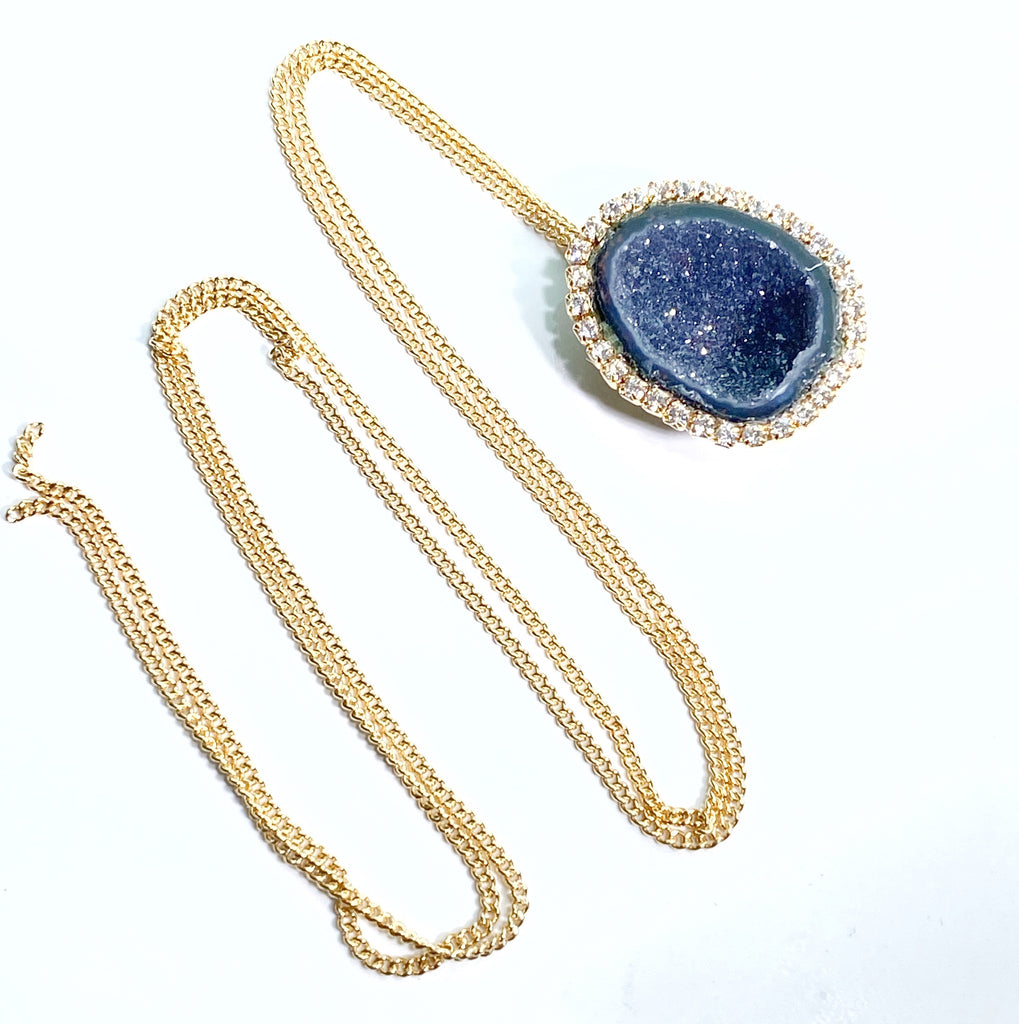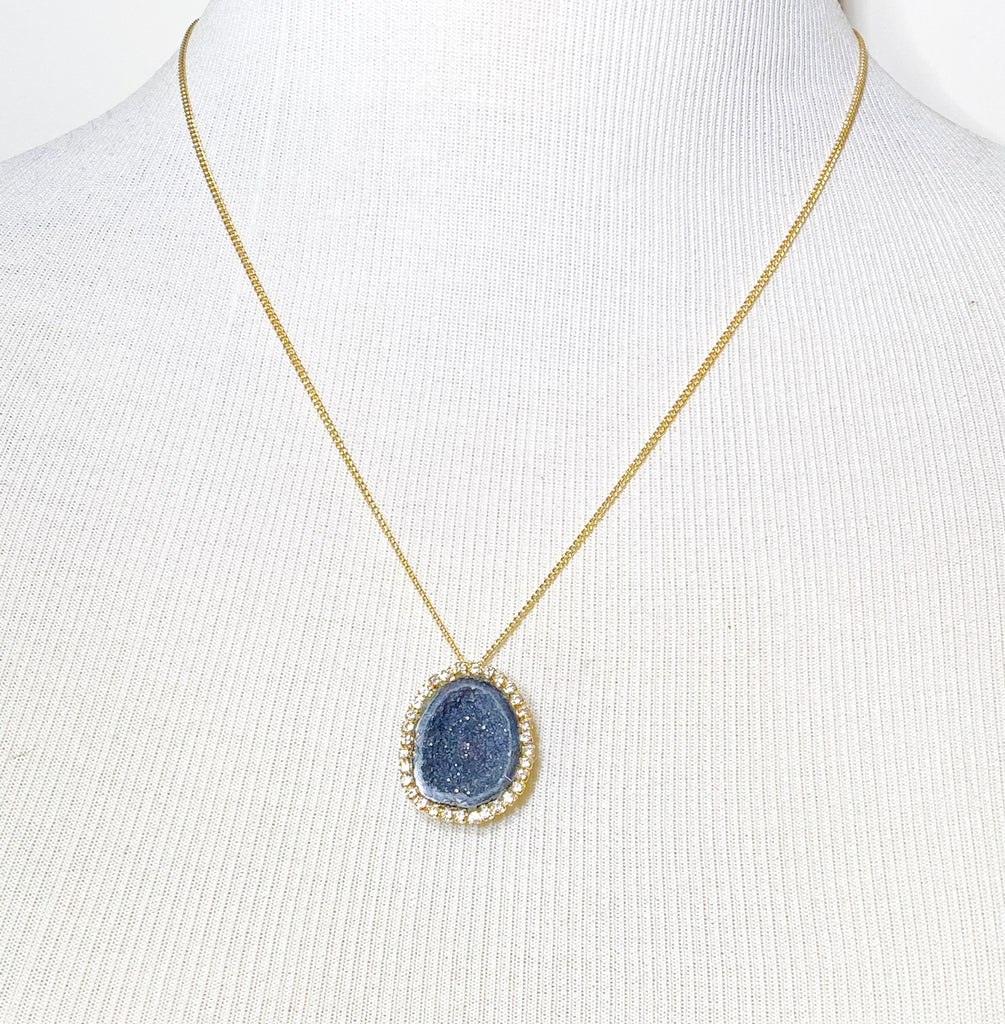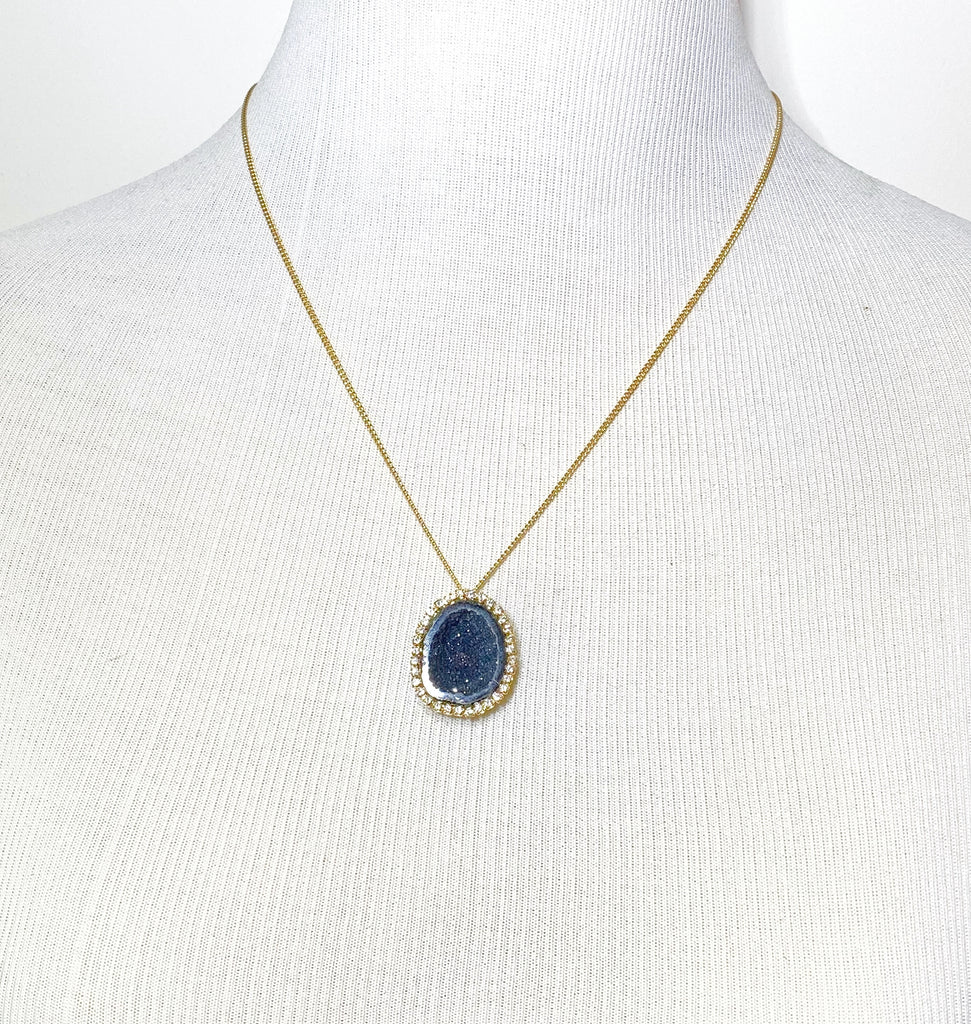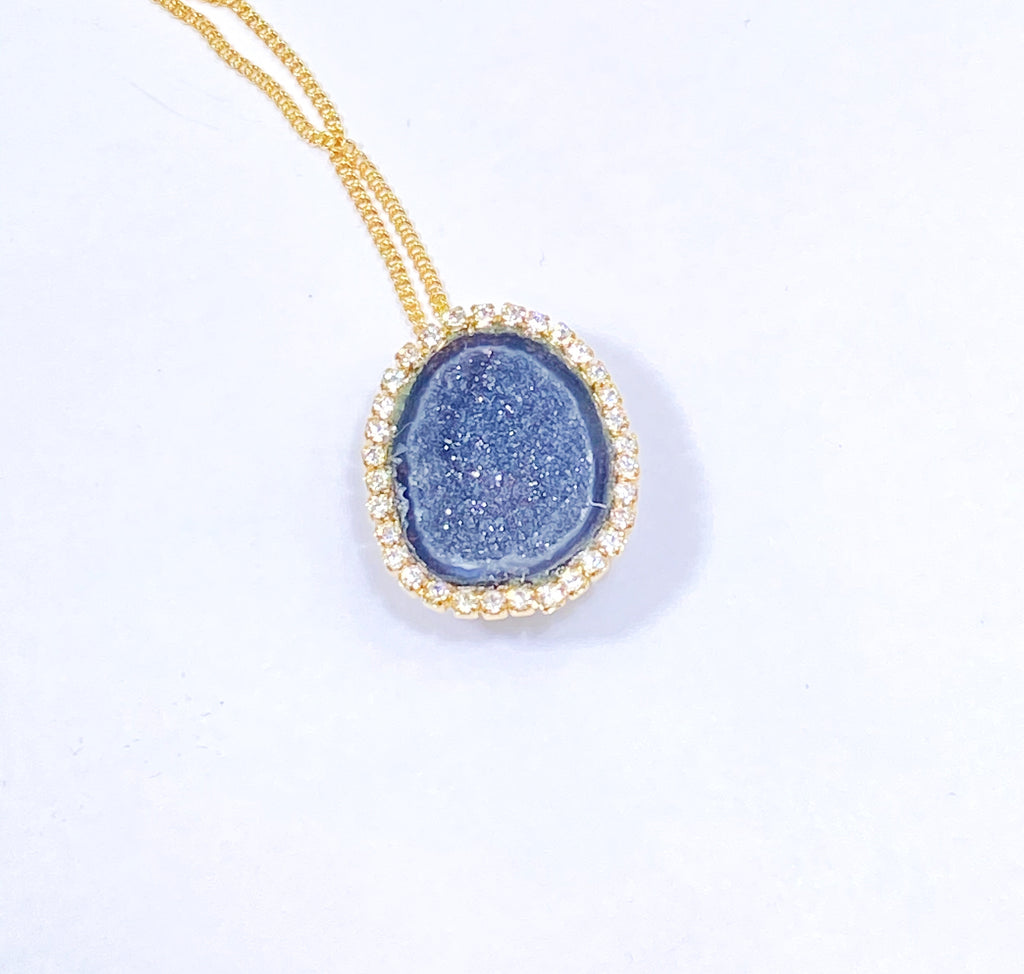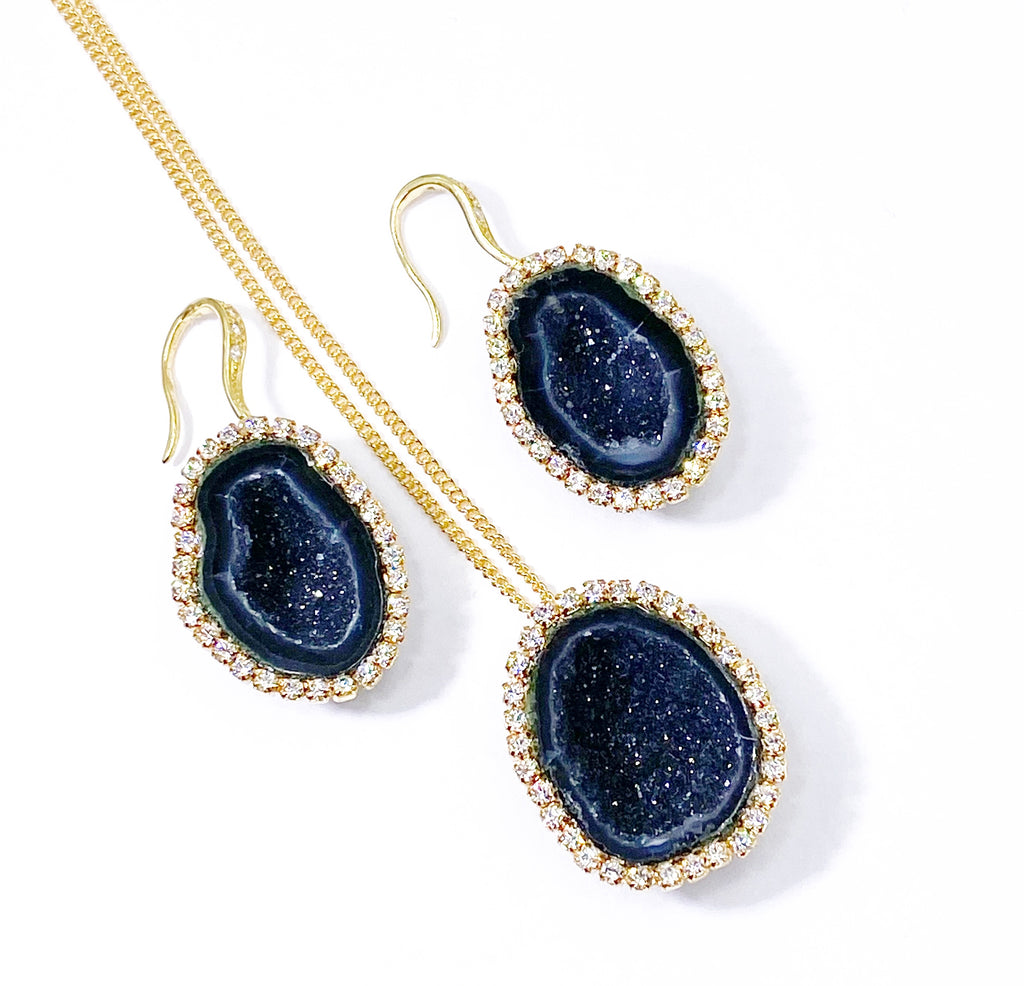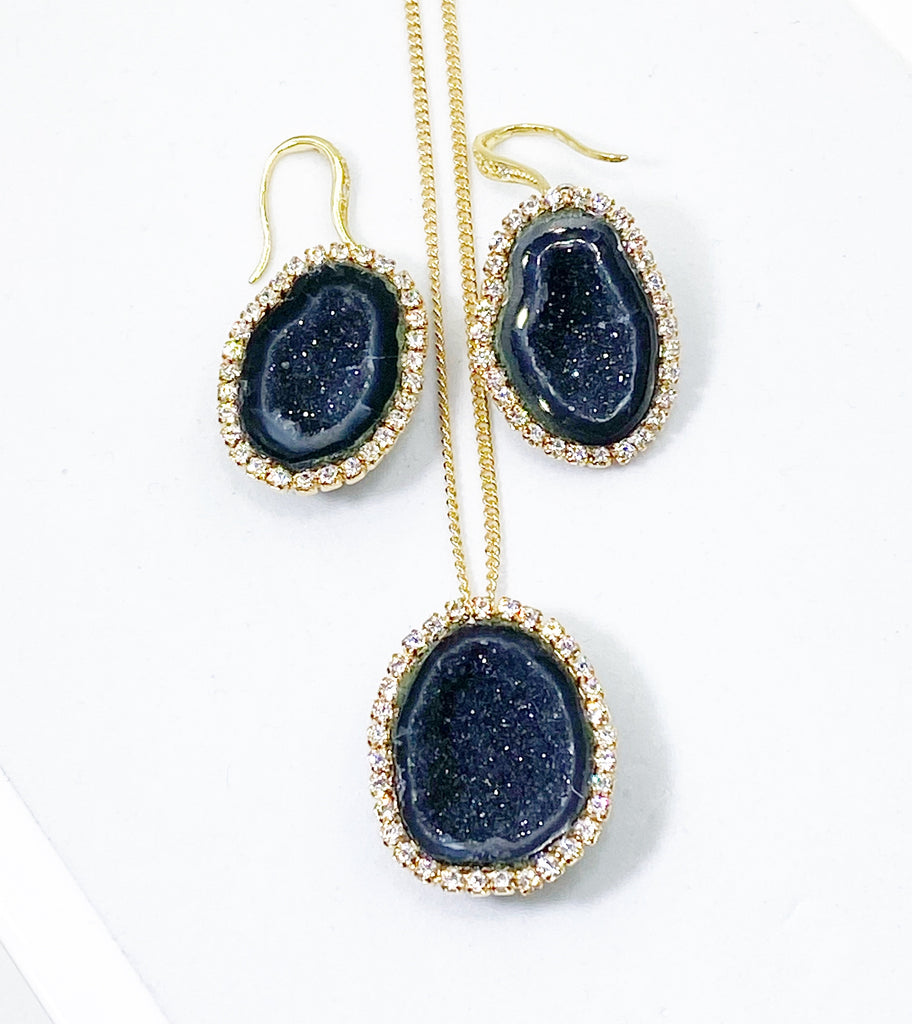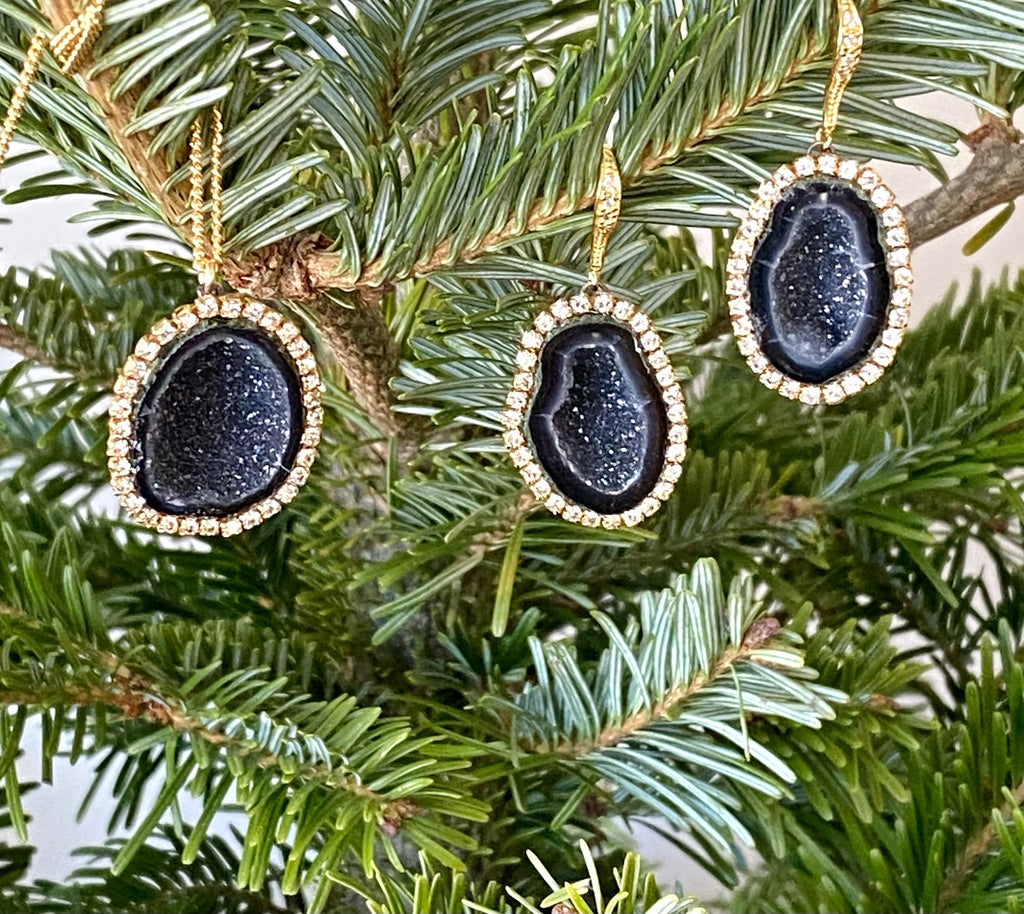 $295.00
$0.00
Black Tabasco Geode Pendant Gold Fill Chain
A rare and beautiful, pure black tabasco geode slice of almost entirely a cavern "saucer" of tiny black crystals is rimmed in Swarovski Crystal Elements for dazzling sparkle, enhancing the tiny sparkle in this amazing specimen.
This black geode slice dangles on a smooth 14 kt gold filled curb chain, selected for how well it feels against the skin and how lovely it is. 
You can select your desired length from the drop down menu.  Necklace will be finished with a 14 kt gold filled ring clasp and ring.
This geode slice measures 1 inch long and 3/4 inches wide, including the crystals, and it has a profile height of 8.5 mm.
Questions?  Don't hesitate to contact me.