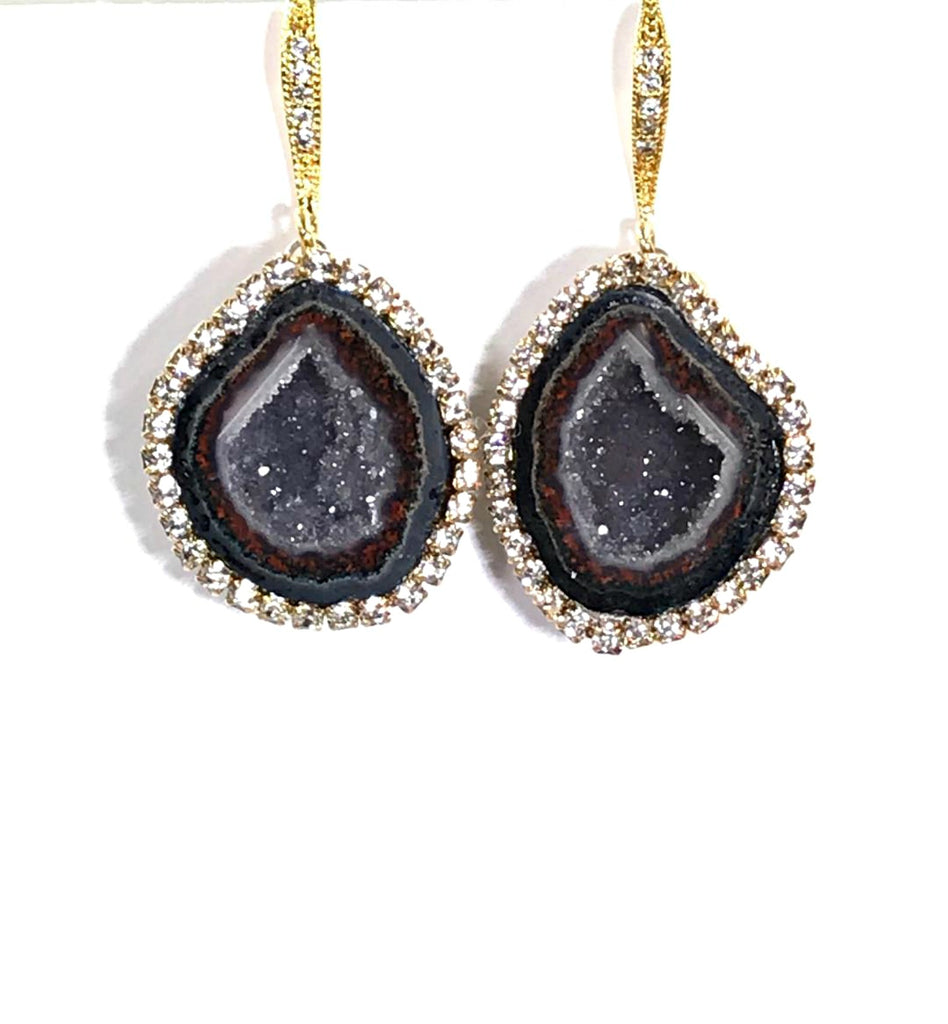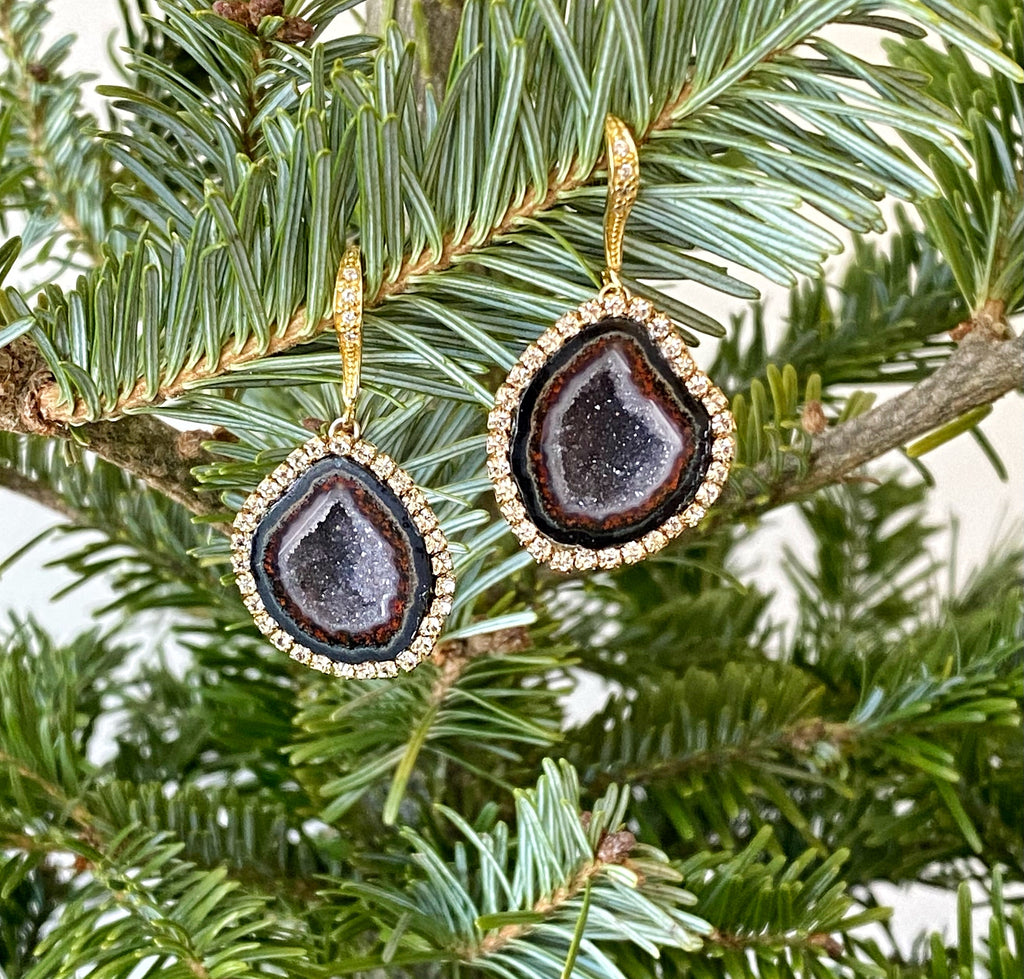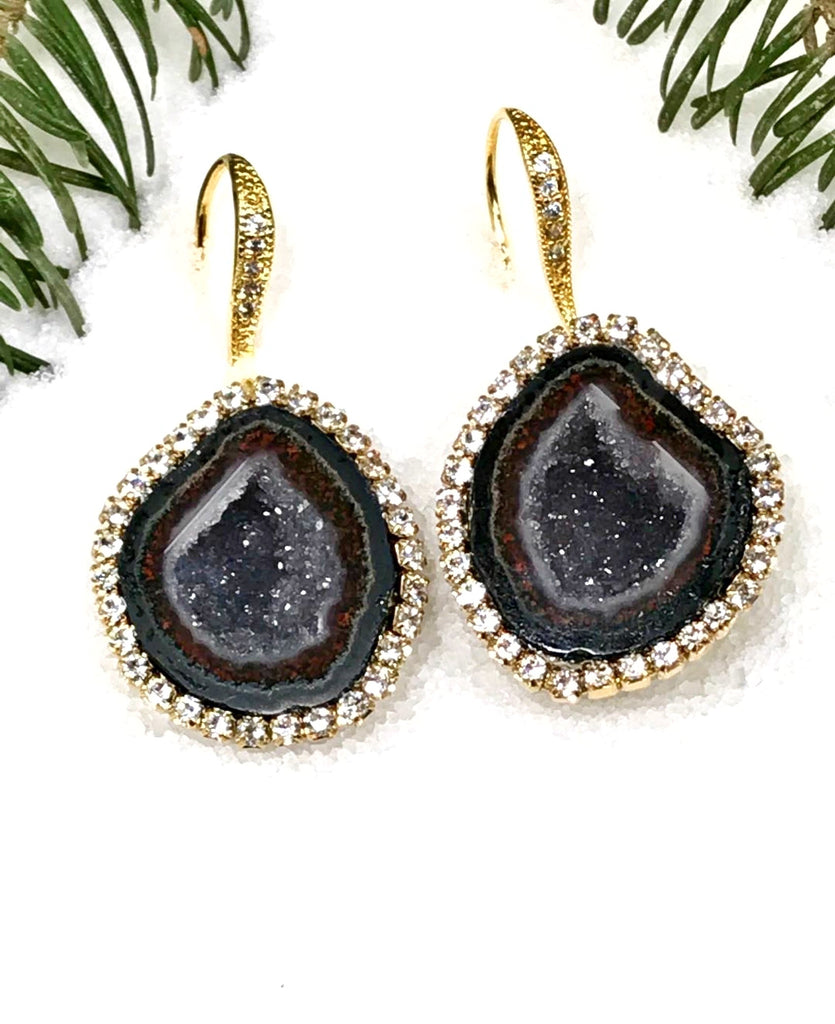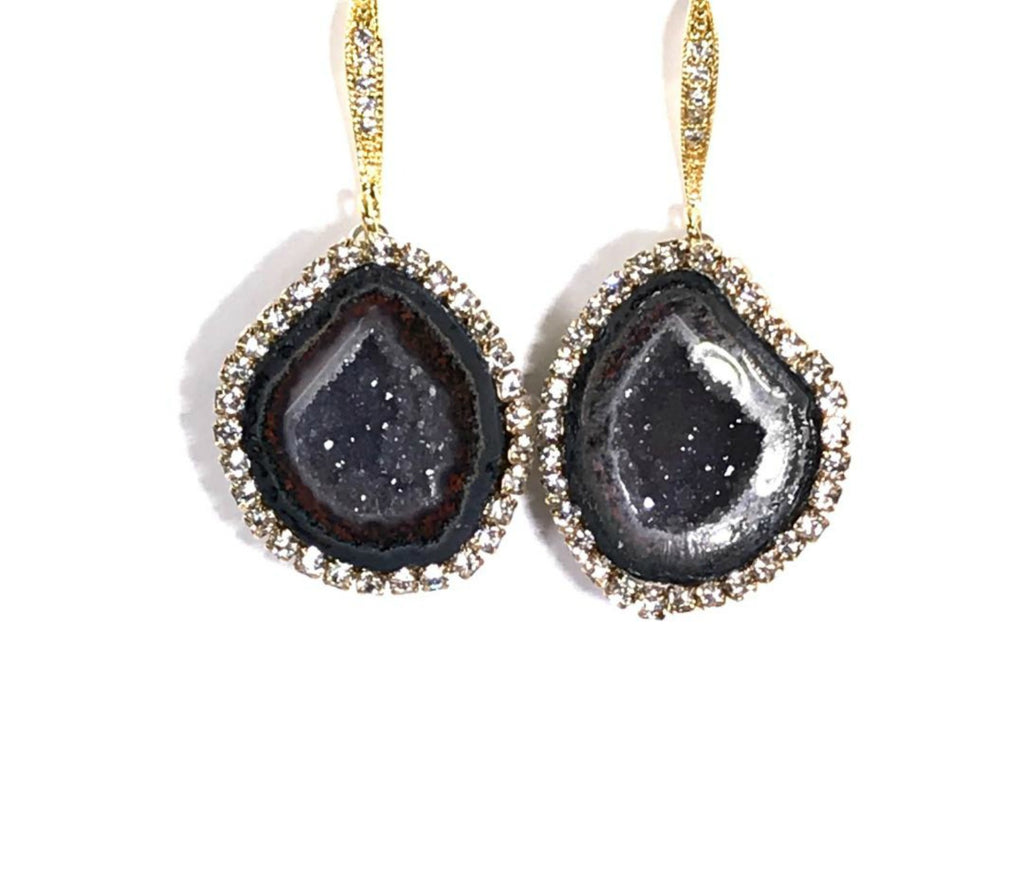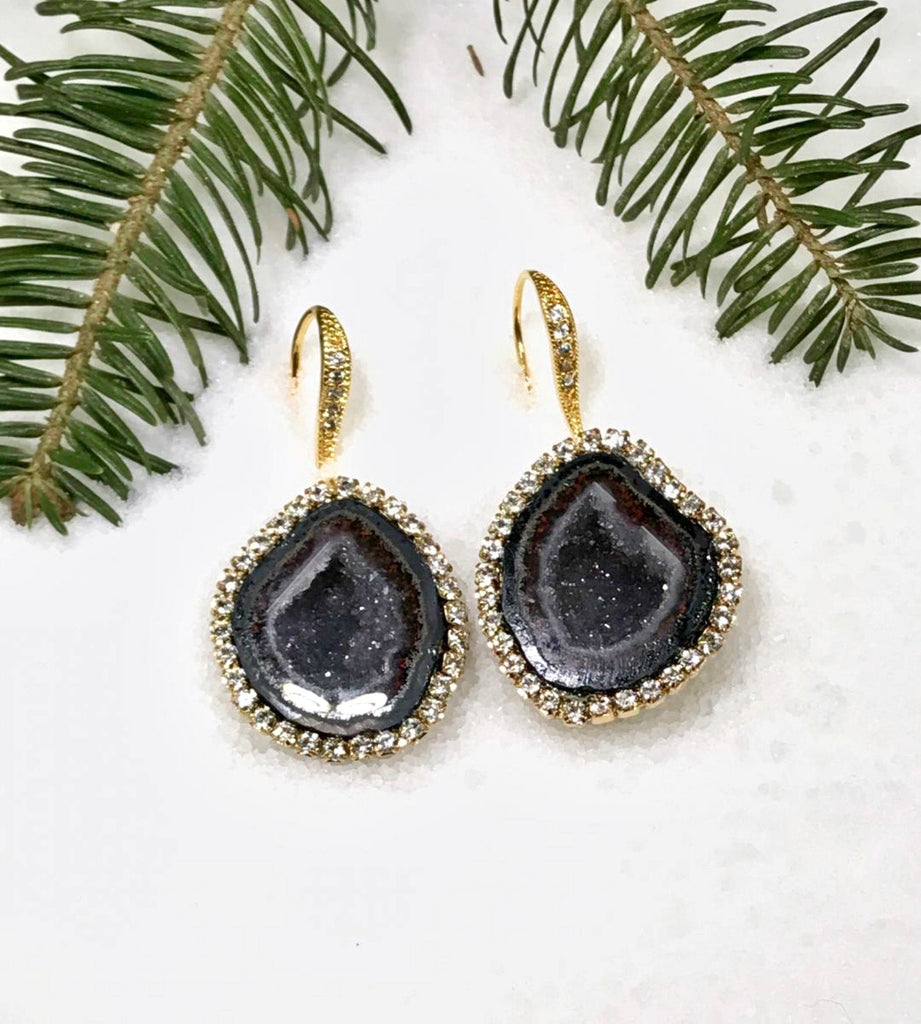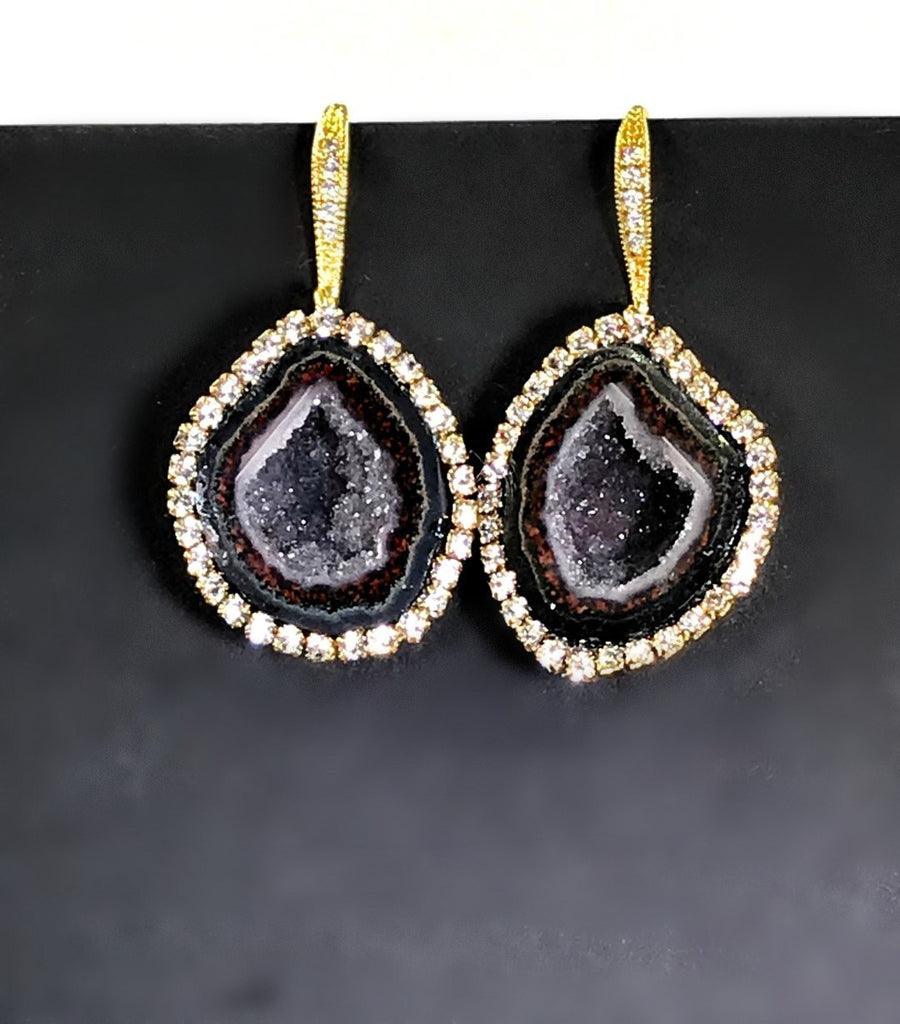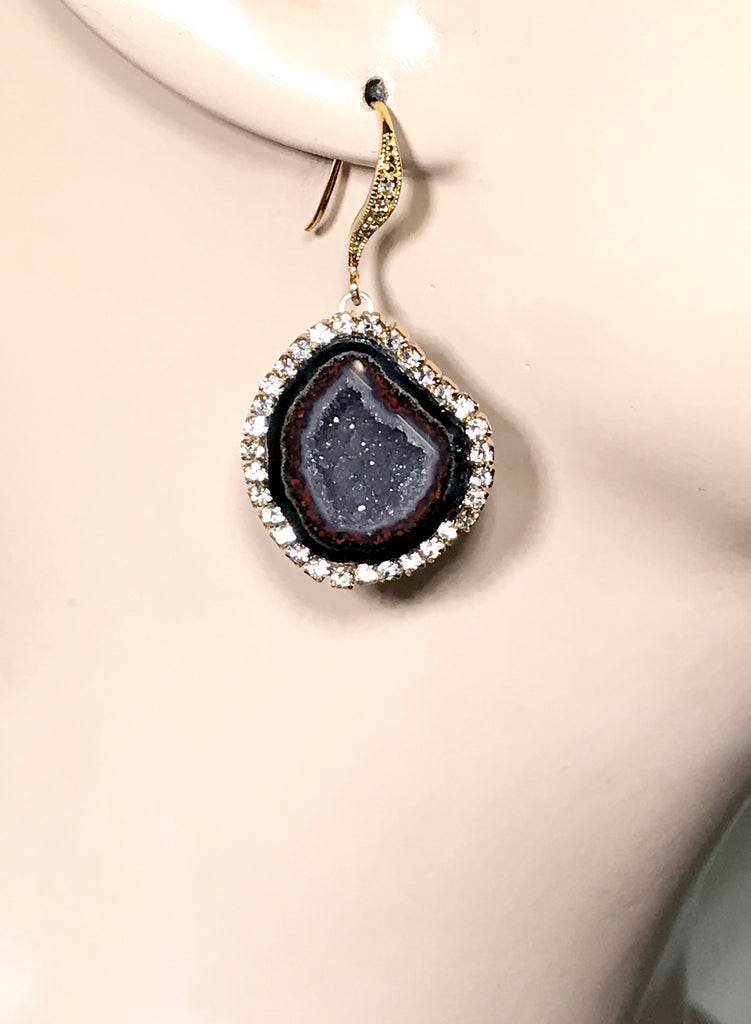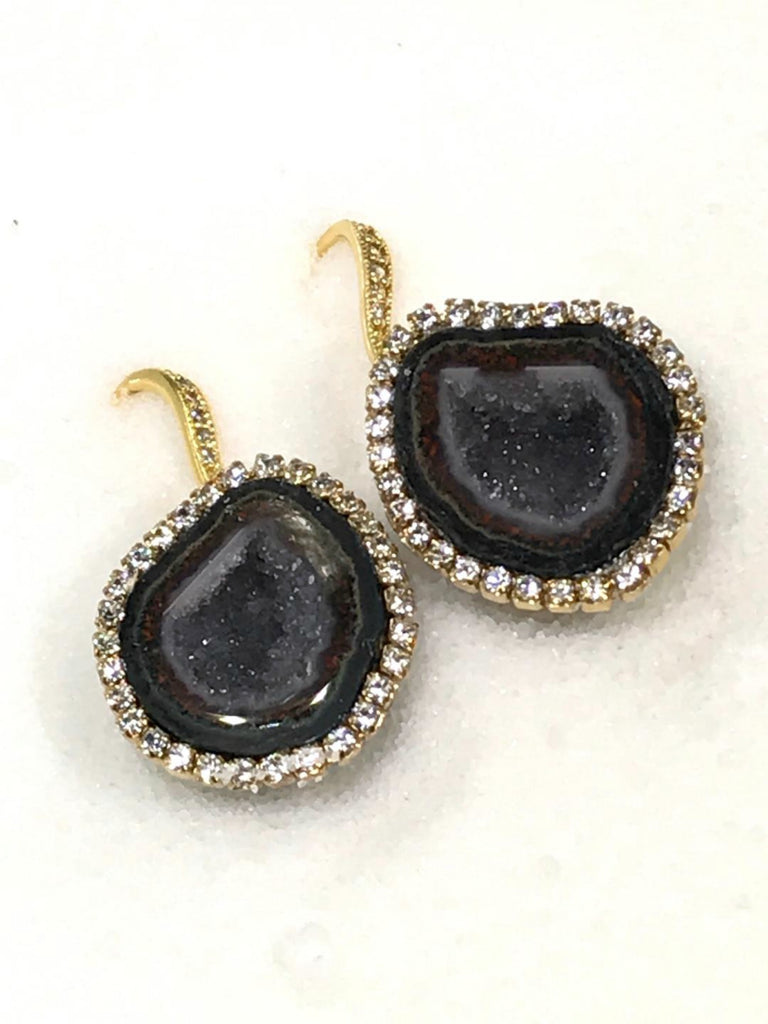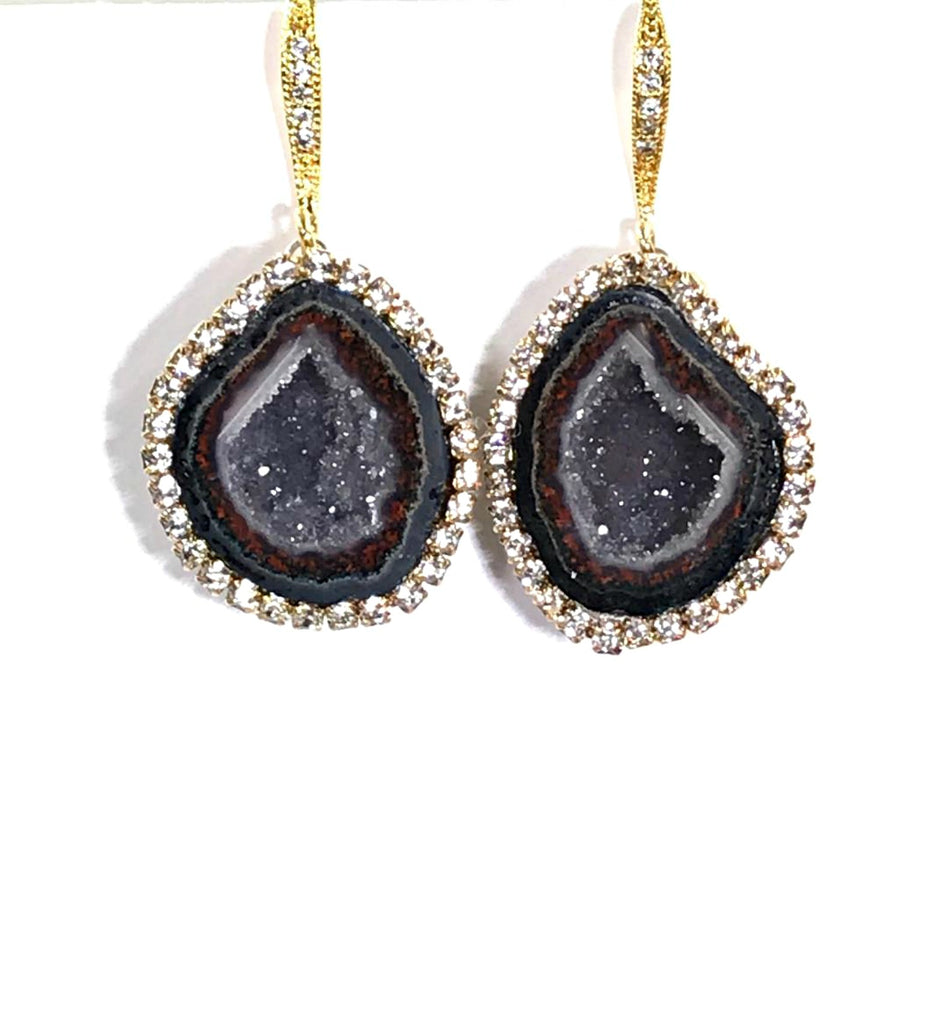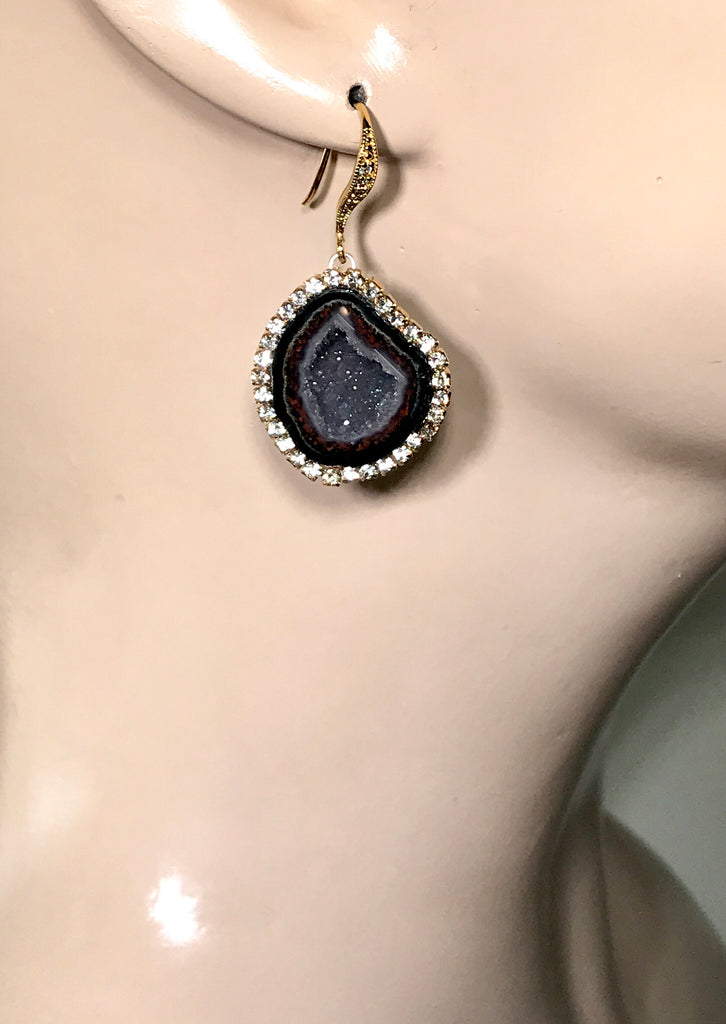 $325.00
$0.00
Black Tabasco Geode Earrings with Diamond Look Swarovski Crystals
Black tabasco geodes are rimmed in Swarovski Elements crystals to recreate the look of diamonds on these sparkly earrings.
These special tabasco geode stones are centered by saucers of shimmering grey druzy crystals; they are rimmed in a very dark burgundy ring, but appear black in all but very bright light, as you will see in the photos.
View the videos to see a bit of their sparkle.  In person they are quite dazzling.
These geodes measure just under and inch long by 7/8 inches wide, including the crystals.  They dangle about 1 1/2 inches long with the pave cz gold vermeil ear wires.
Questions?  I'm happy to help.  Please send me a message through CHAT on the lower right corner.