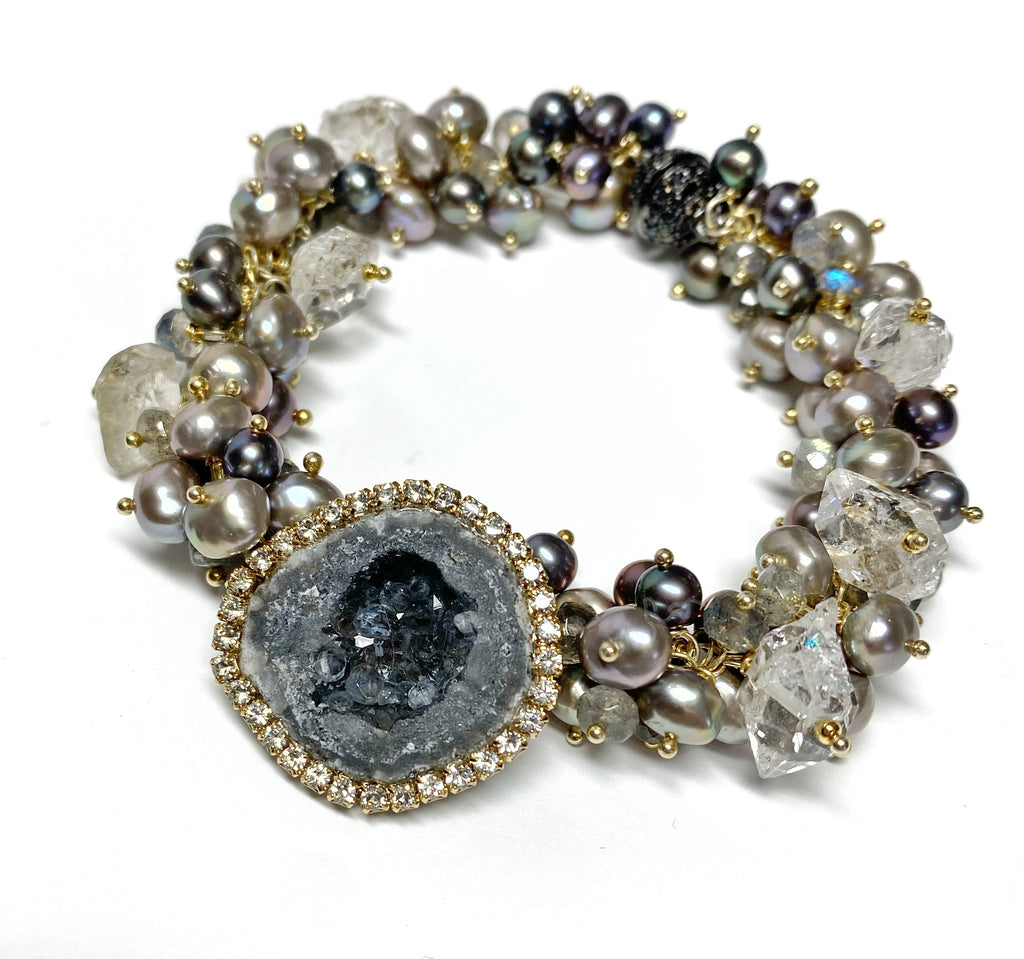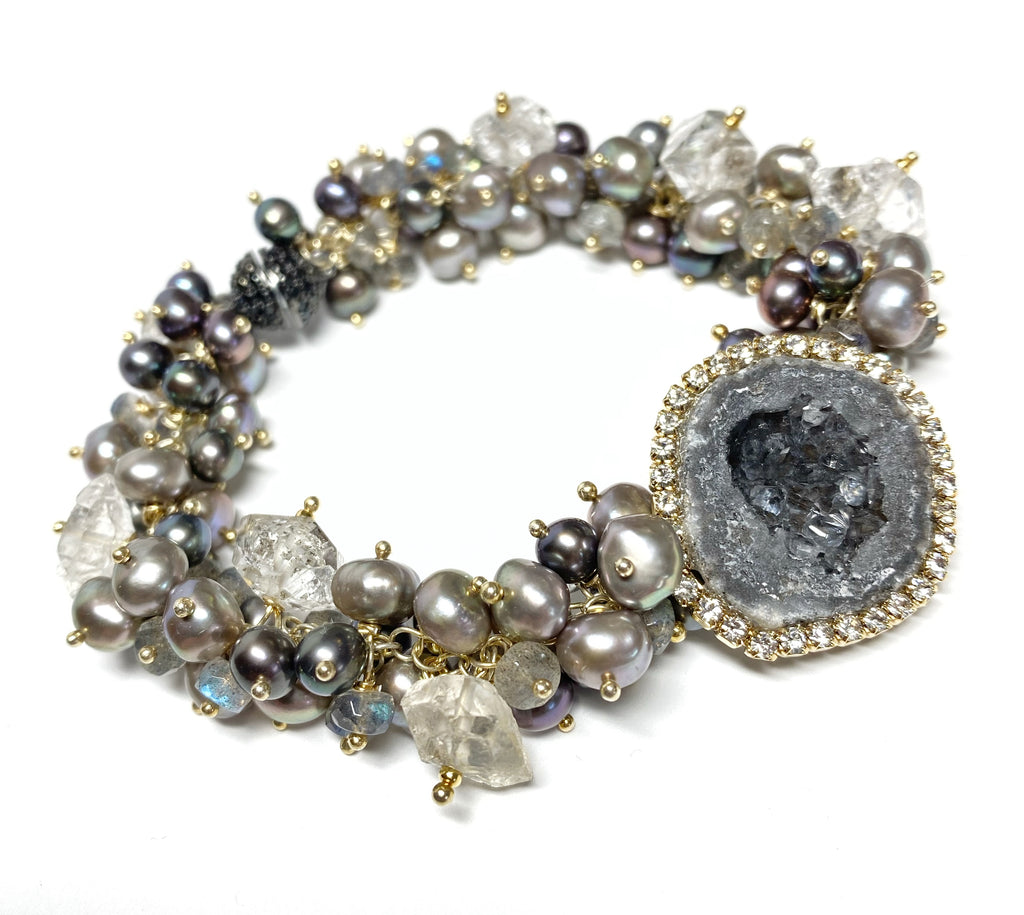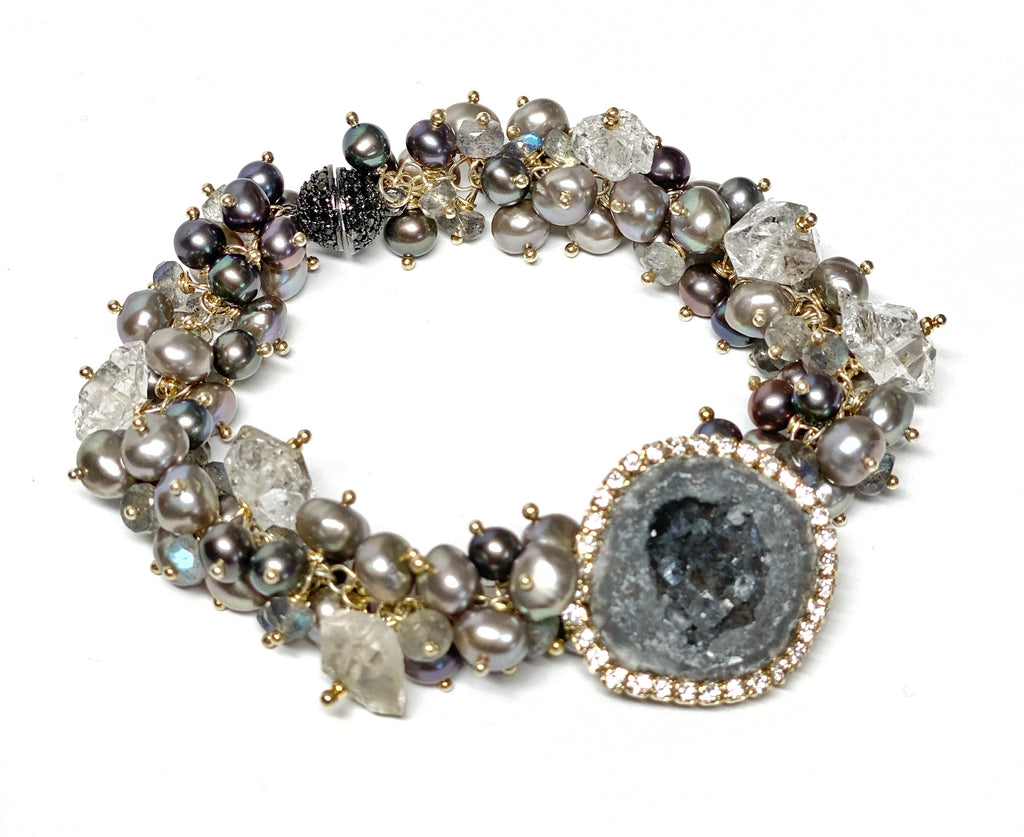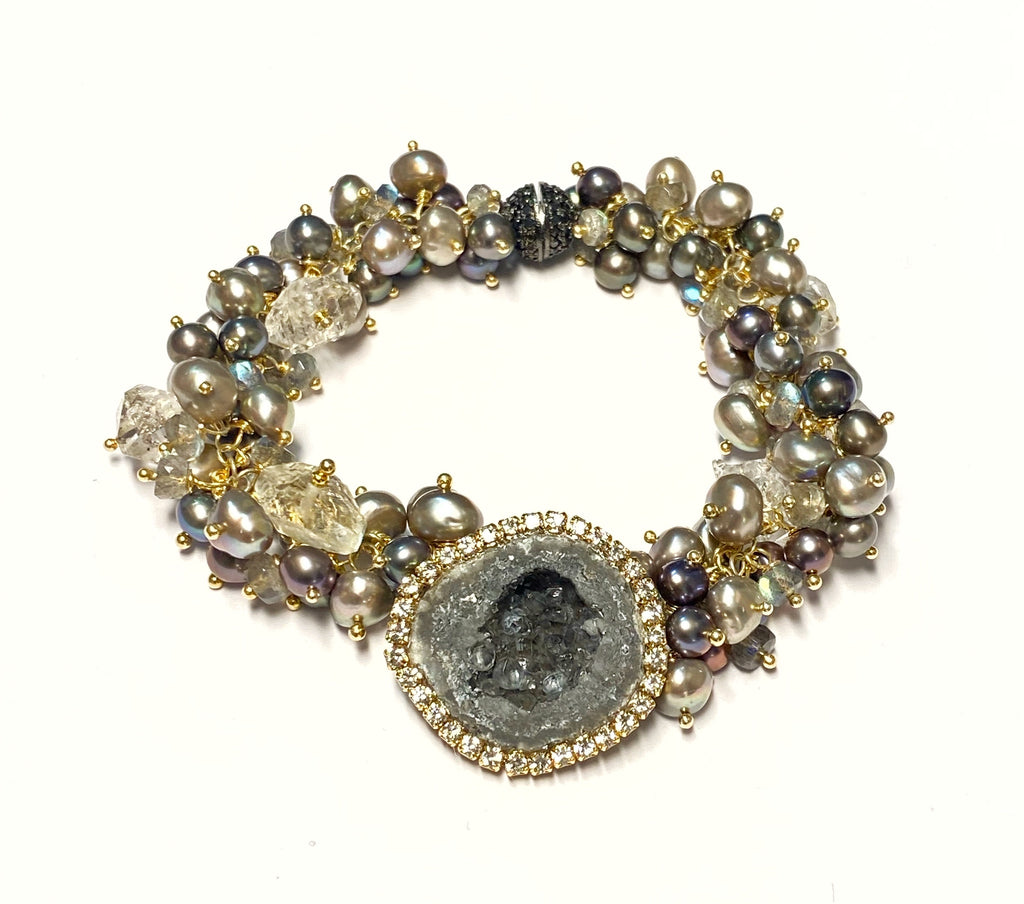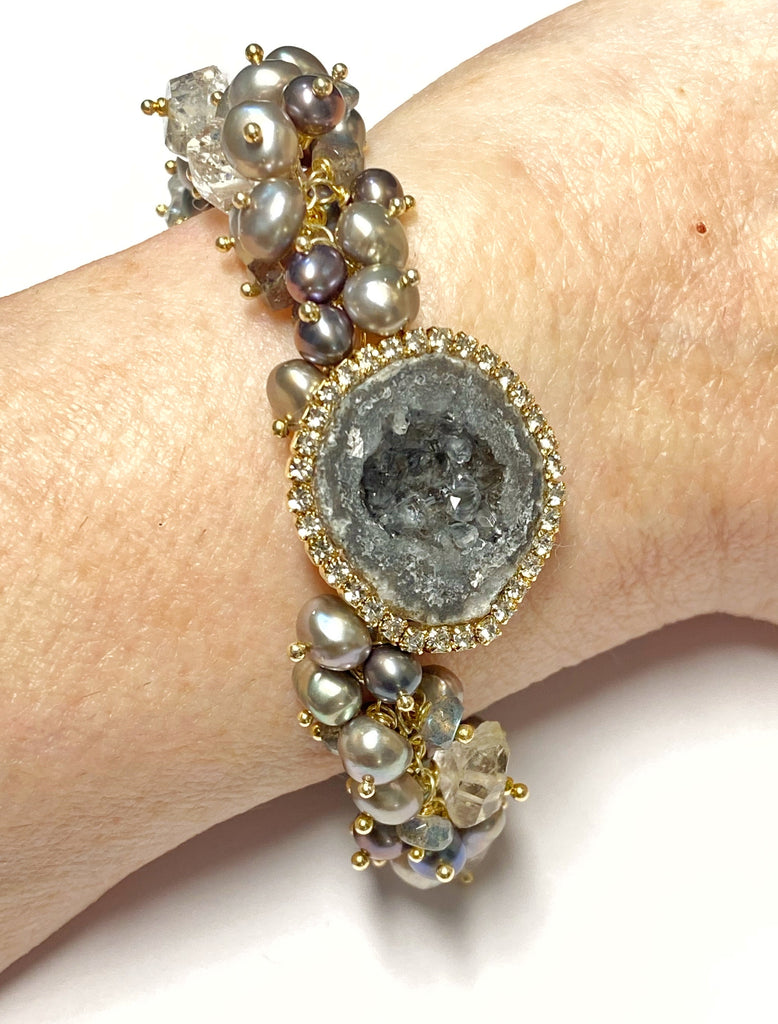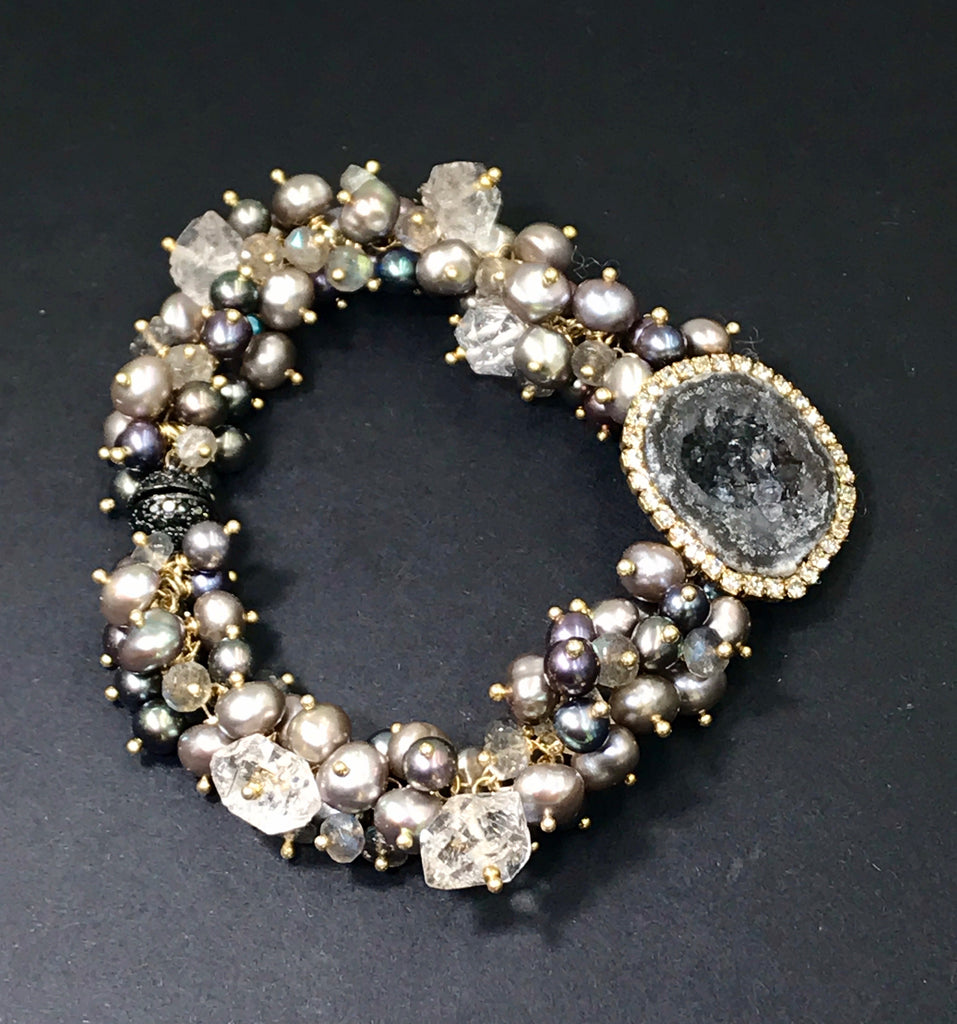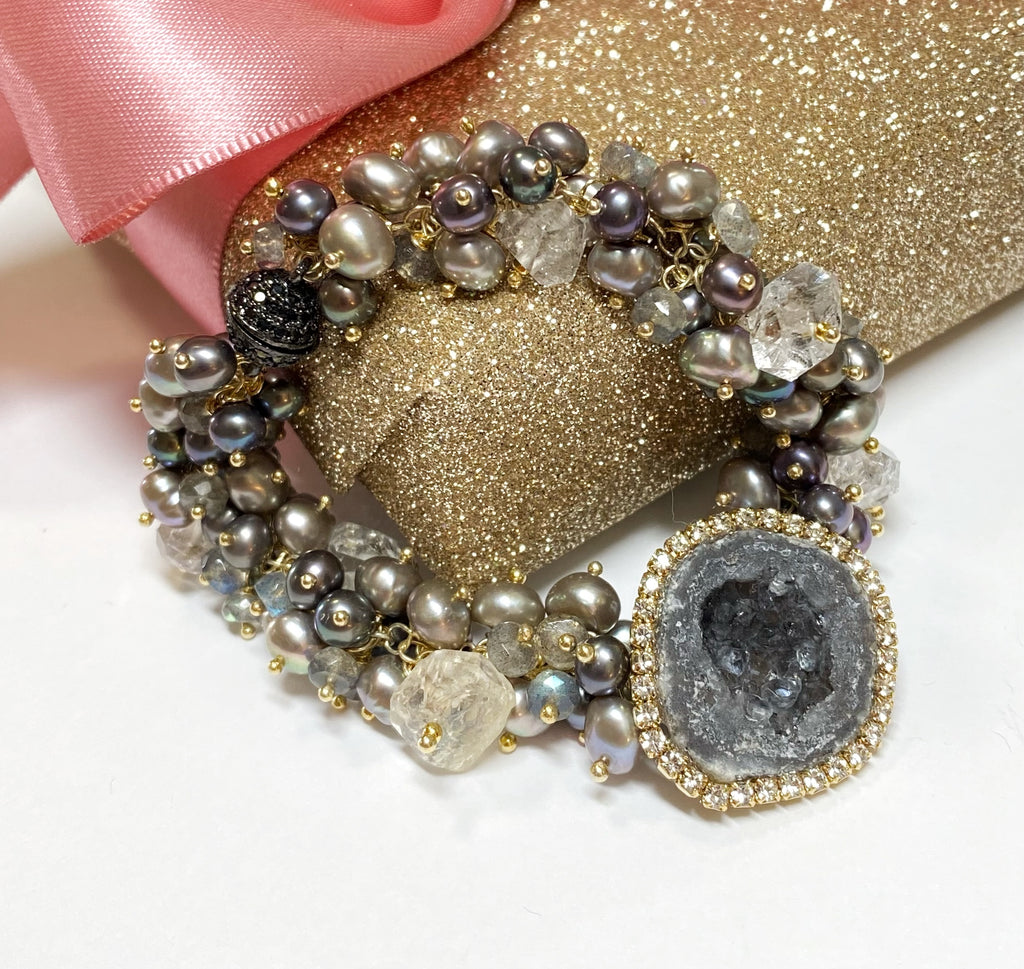 $325.00
$0.00
Black Tabasco Geode Cluster Bracelet with Herkimer Diamond Quartz
Black tabasco geode slice with chunky crystals in the center druzy is encircled with Swarovski Elements crystals centering this lavish cluster bracelet. 
Individually wire wrapped to form a bracelet chain are grey pearls, peacock pearls, blue flash labradorite rondelles and chunky herkimer diamond quartz nuggets that highlight the beautiful center druzy crystals of the geode slice. 
Each pearl and gemstone interlocks with the previous ones for the length of the bracelet.  Each is mounted on gold vermeil ball headpins.
The back of the geode slice is polished smooth and flat to lay flat against your wrist for comfort.
Bracelet closes with a pave black cz strong magnet clasp.  Bracelet currently measures 7.25 inches long, a perfect fit for a 6 inch wrist.  Kindly email me your WRIST measurement when ordering, so that the bracelet can be custom fitted for your size.
The Herkimer diamond quartz crystals are from the mine in Herkimer, NY.  They have brilliant sparkle!  Be sure to view the videos.